Food + Drink
Eats-A-Review (hotel edition): Highlights from Flock, Poolhouse and Tao Chinese Cuisine
Not your average hotel restaurant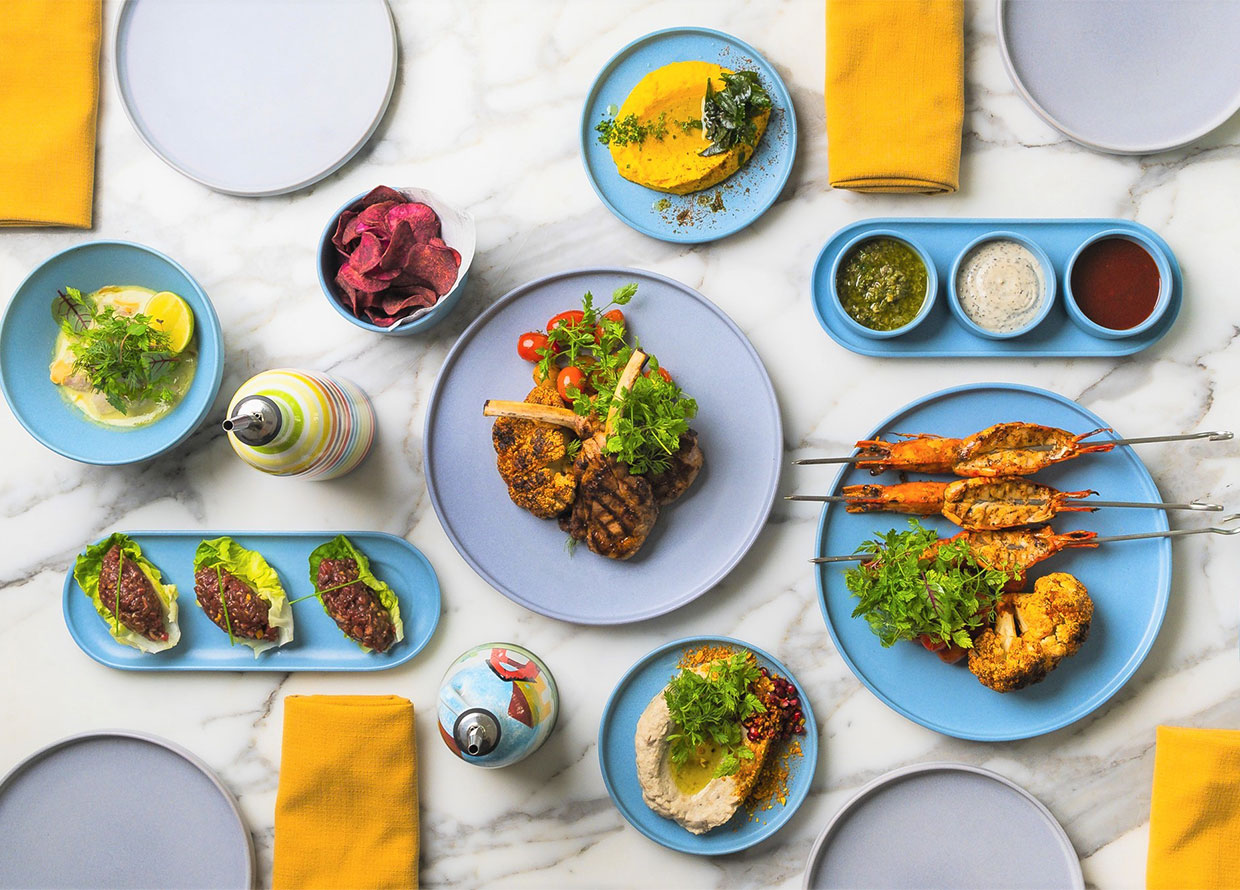 In this edition of Eats-A-Review, we checked out the latest offerings at three 5-star hotel restaurants located in the heart of Kuala Lumpur. Specifically, W Kuala Lumpur's Flock has debuted an all-new Just Lunch menu; Grand Hyatt Kuala Lumpur's Poolhouse has collaborated with celebrity chef Daniel Green on a healthy eating concept; and Intercontinental Kuala Lumpur's Tao Chinese Cuisine has refreshed its a la carte menu. Scroll on to find out what to expect from the respective hotel restaurants. 
---
Flock, W Kuala Lumpur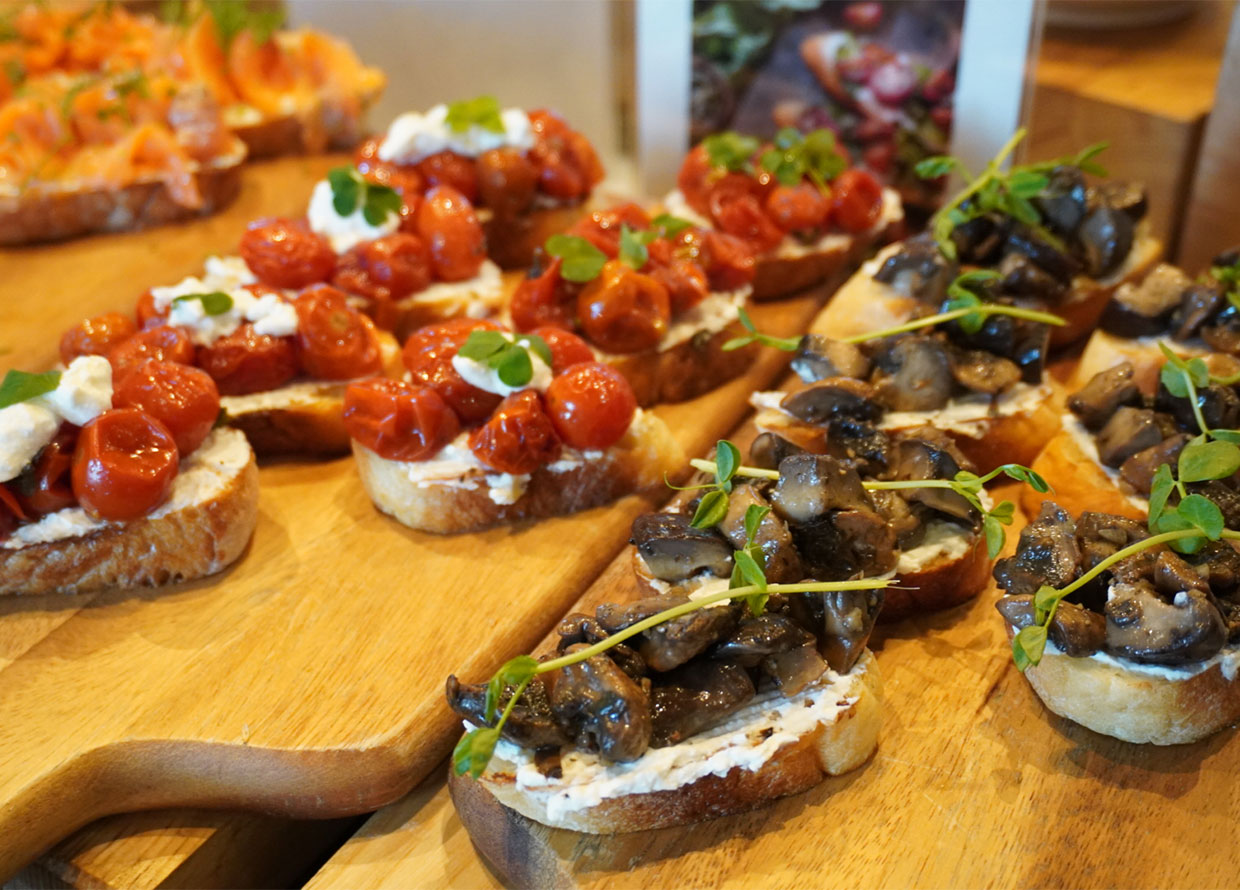 "When it comes to all-day dining restaurants in hotels around Kuala Lumpur, Flock stands out for its extensive buffet and famed Sunday brunch. Now, the restaurant is introducing a new Just Lunch menu to cater to the work crowd and city nomads that are always on the go. With its strategic location along Jalan Ampang and spacious dining area that features an open kitchen, Flock offers a vibrant space for those with busy lifestyles to pause and make the most of their mid-day break with a satisfying meal.
"The menu features a semi-buffet spread that highlights local flavours and Pan-Asian dishes with a modern twist, including grilled meats, fresh seafood, sushi stations, desserts, and build-your-own salad bowls. Patrons can also choose to add on a main dish for something heartier to complement the extensive selection, which will be individually plated and prepared a la minute.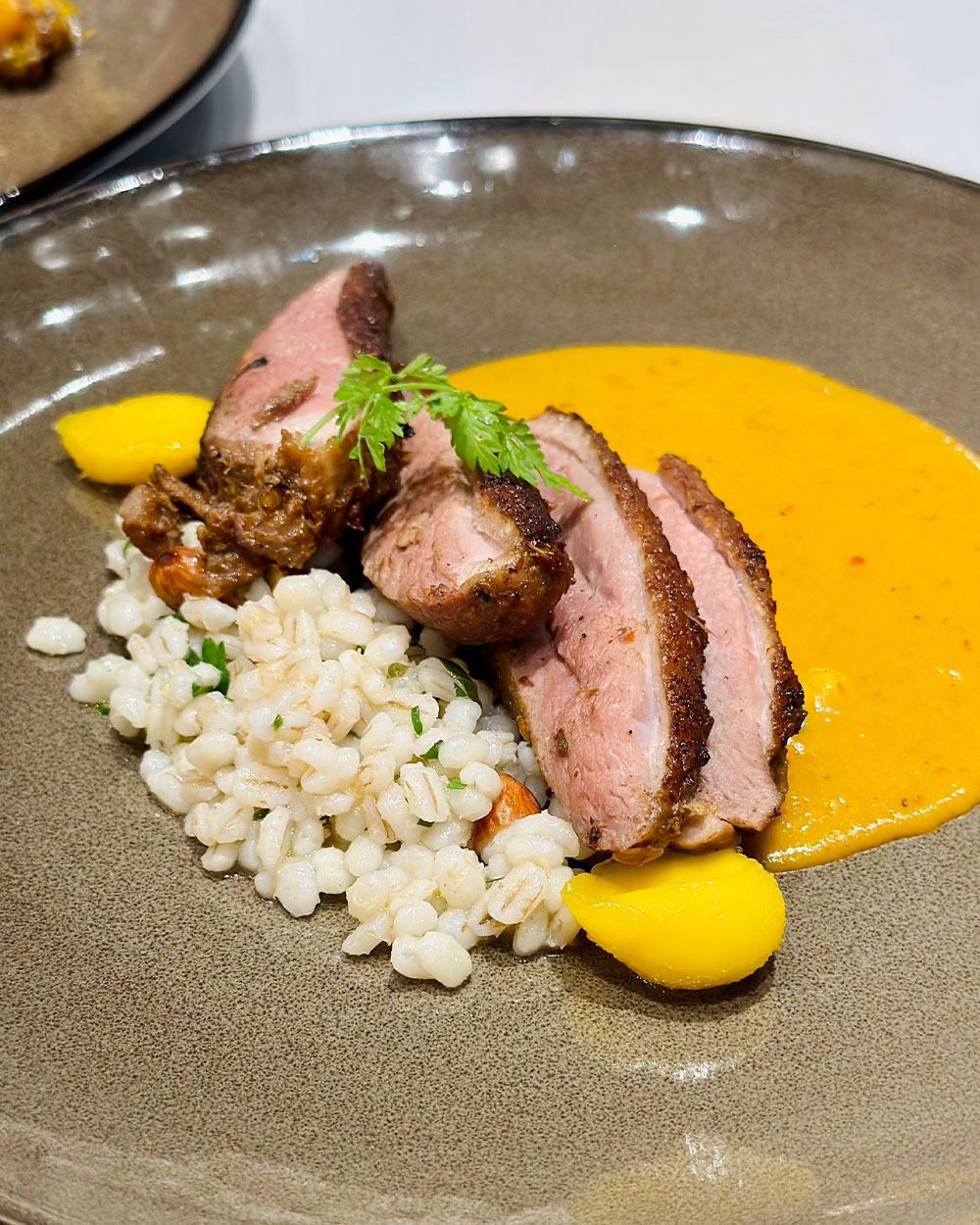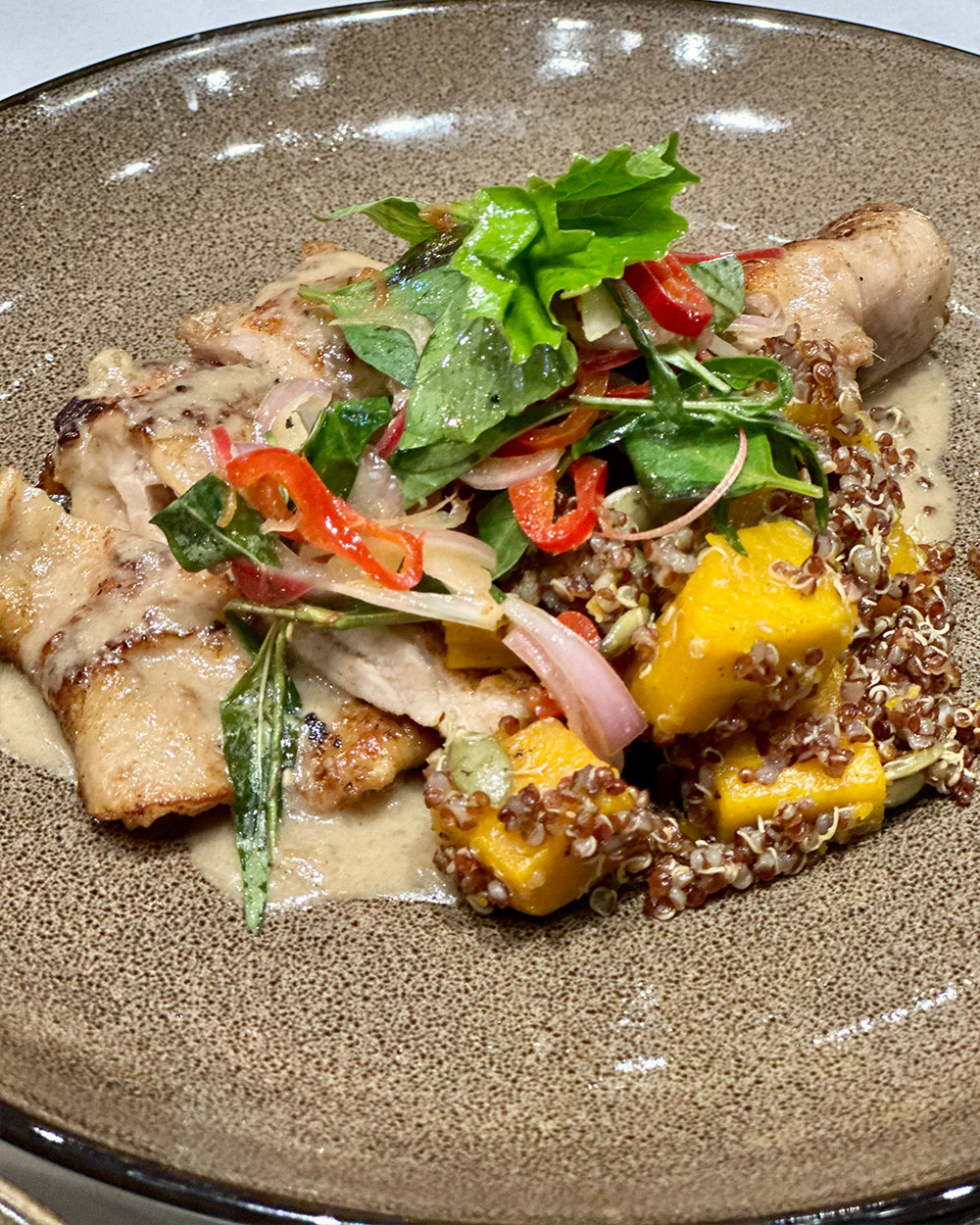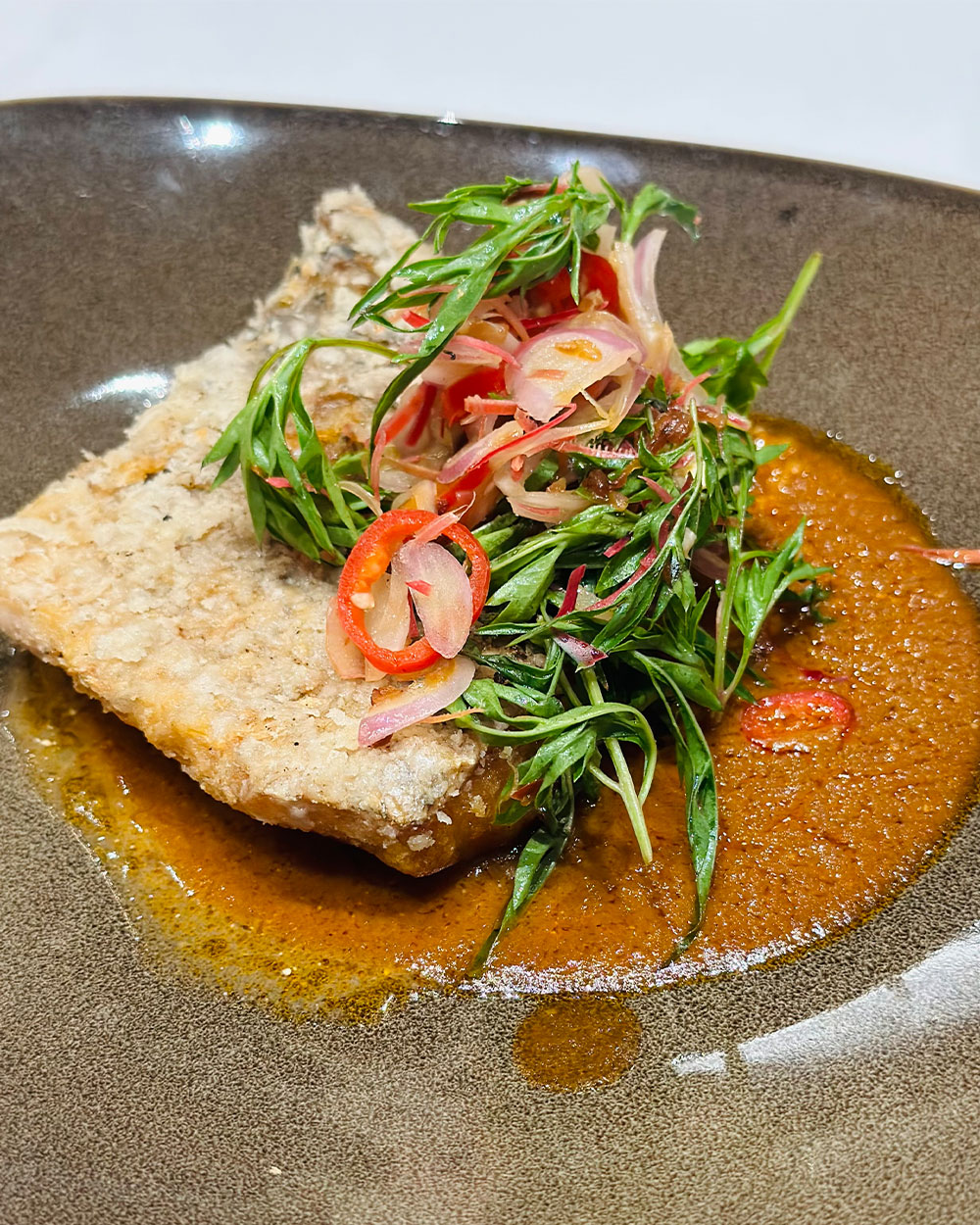 "During my visit, I had a taste of all four mains on the menu. The Beef Short Ribs Noodles with Spiced Sweet Potato Gravy was a hit among my dining companions and I, presenting us with deliciously tender ribs and a unique dressing that's inspired by Johor's mee rebus. Meanwhile, the Grilled Perchik Chicken with Roasted Butternut Squash delivered a contemporary take on the Kelantan-style sauce with delicious nutty flavours. Executive Sous Chef Suhalmi Md Tasir drew inspiration from W Bangkok for the Grilled Marinated Duck Breast, served with a yellow curry that had sweet hints of mango. Lastly, the Barramundi Asam Butter reflected Peranakan influences, with a fresh salad on the side to balance the dish's sweet and sour nuances with herbaceous notes. 
"These options will be updated biweekly, so returning patrons can look forward to something new each time. (Don't be surprised if the aforementioned dishes are no longer available!) LIkewise, the semi-buffet selection will be rotated regularly. Sure, it's 'Just Lunch', but Flock keeps it exciting yet nourishing for the body and mind to take on the rest of the day." —Natalie Khoo, Deputy Editor
The Just Lunch menu is priced at RM108 nett per person, with an additional RM48 per main dish and RM12 nett for a glass of lemonade or RM20 nett for a glass of fresh juice. 
Address: Level 8, W Kuala Lumpur, 121, Jalan Ampang, 50450 Kuala Lumpur
Just Lunch hours: Mondays to Saturdays, 10am to 3pm
Contact: 012 3479088 | [email protected]
Website | Instagram | Facebook
---
Poolhouse, Grand Hyatt Kuala Lumpur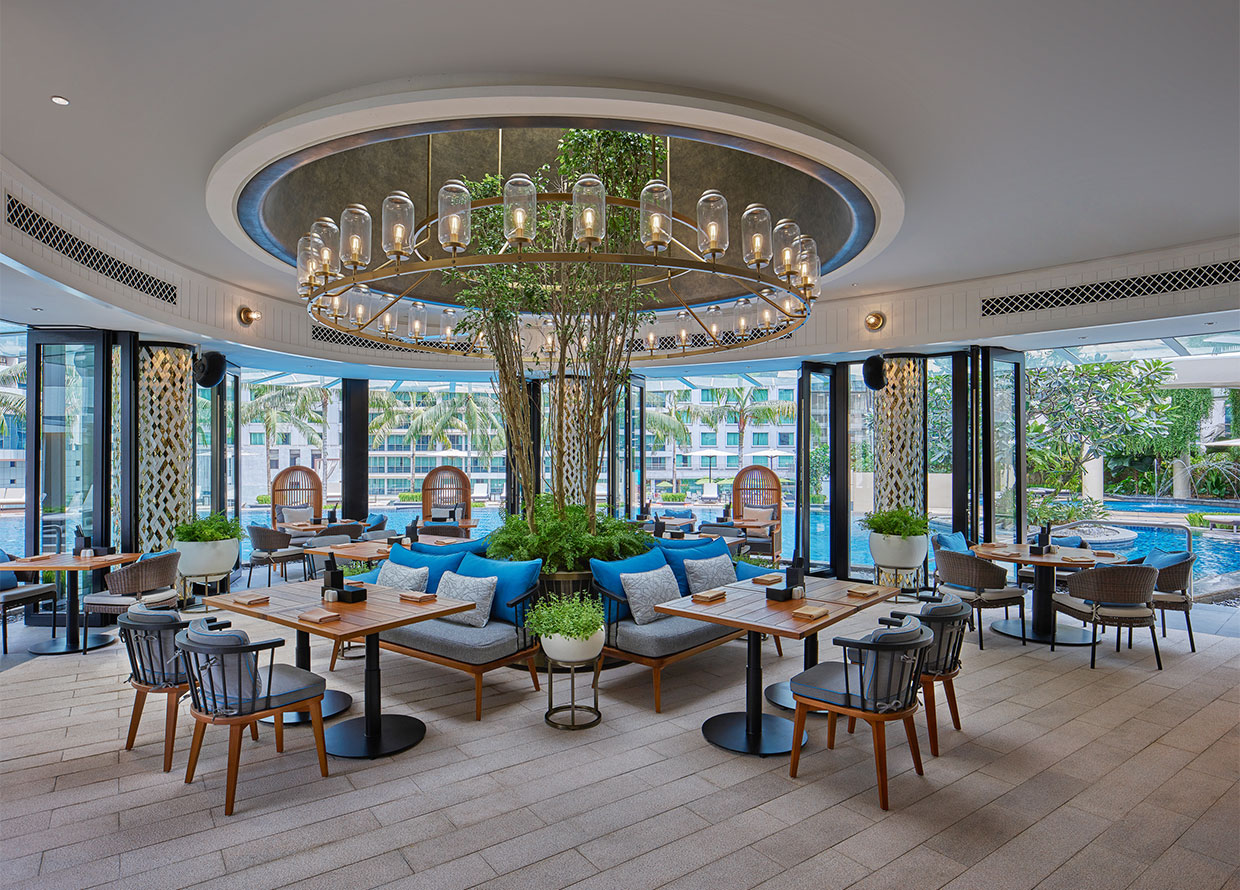 "After hosting the Barbie Cafe since last year, Poolhouse reopened in May 2023 with a new healthy eating experience in collaboration with Chef Daniel Green. The celebrity chef—a world-renowned TV personality and two-time international airline menu creator—wants to prove that dining healthy can also be fun, thus lending his innovative recipes to the glasshouse restaurant's new menu.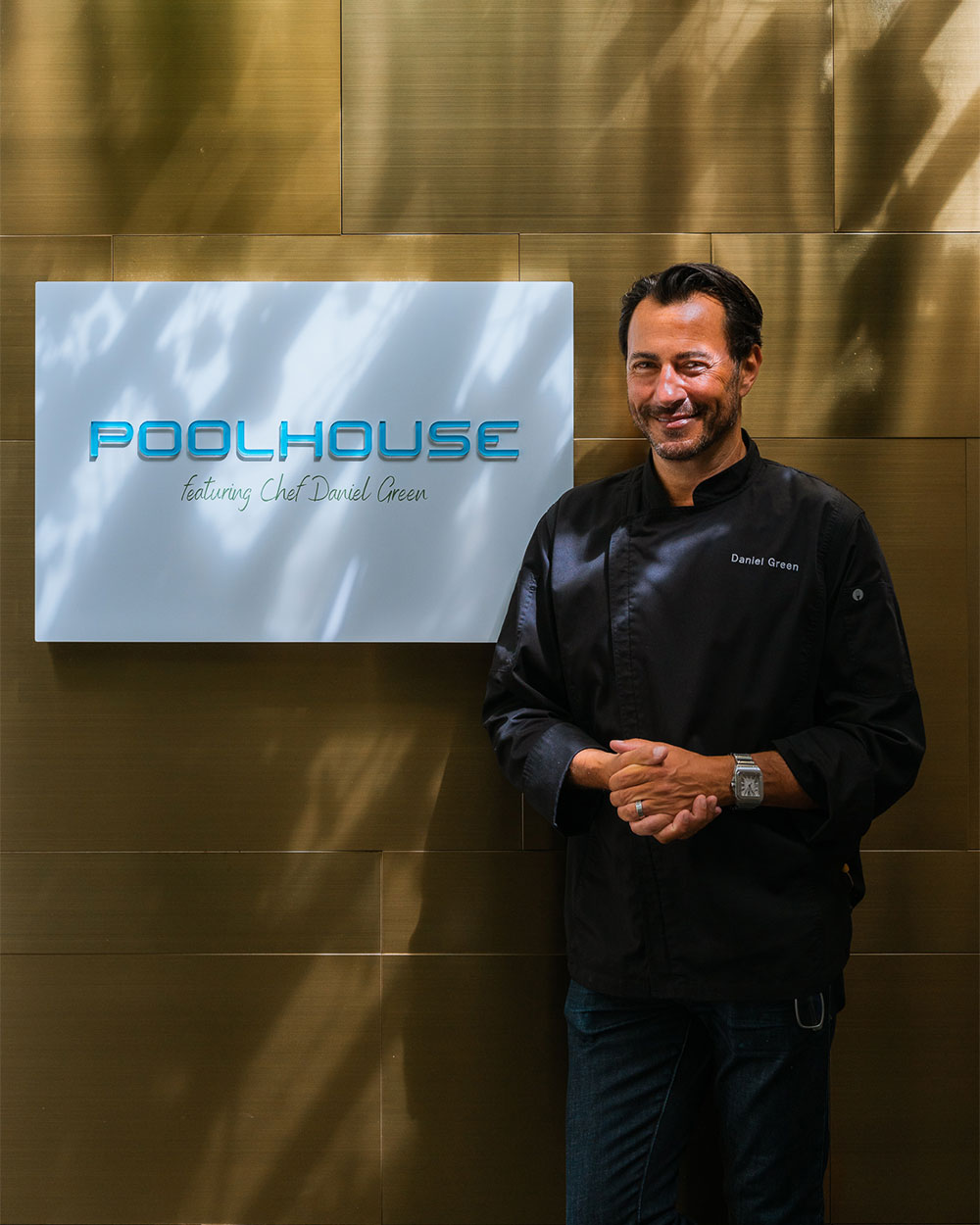 "The menu shuns processed food in favour of paleo-friendly, keto-friendly and non-processed ingredients, while featuring eco-friendly produce—including freshly picked herbs and greens from the hotel's very own Chef's Garden and Poolhouse's in-house vertical garden. Customers can expect a variety of healthy yet hearty dishes that are made for sharing, spanning small and large plates, build-your-own-salad selections, skewers, homemade ice cream and dessert.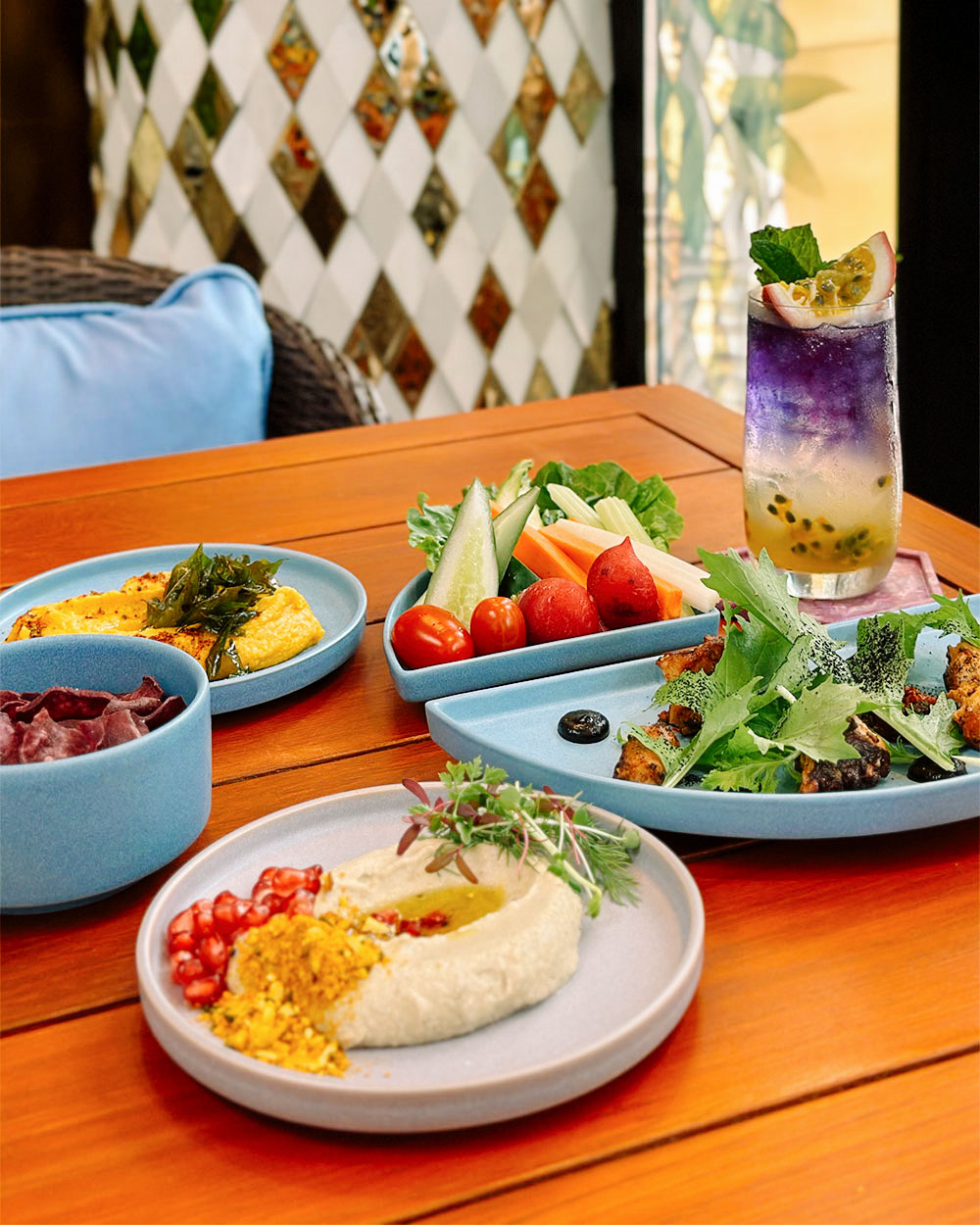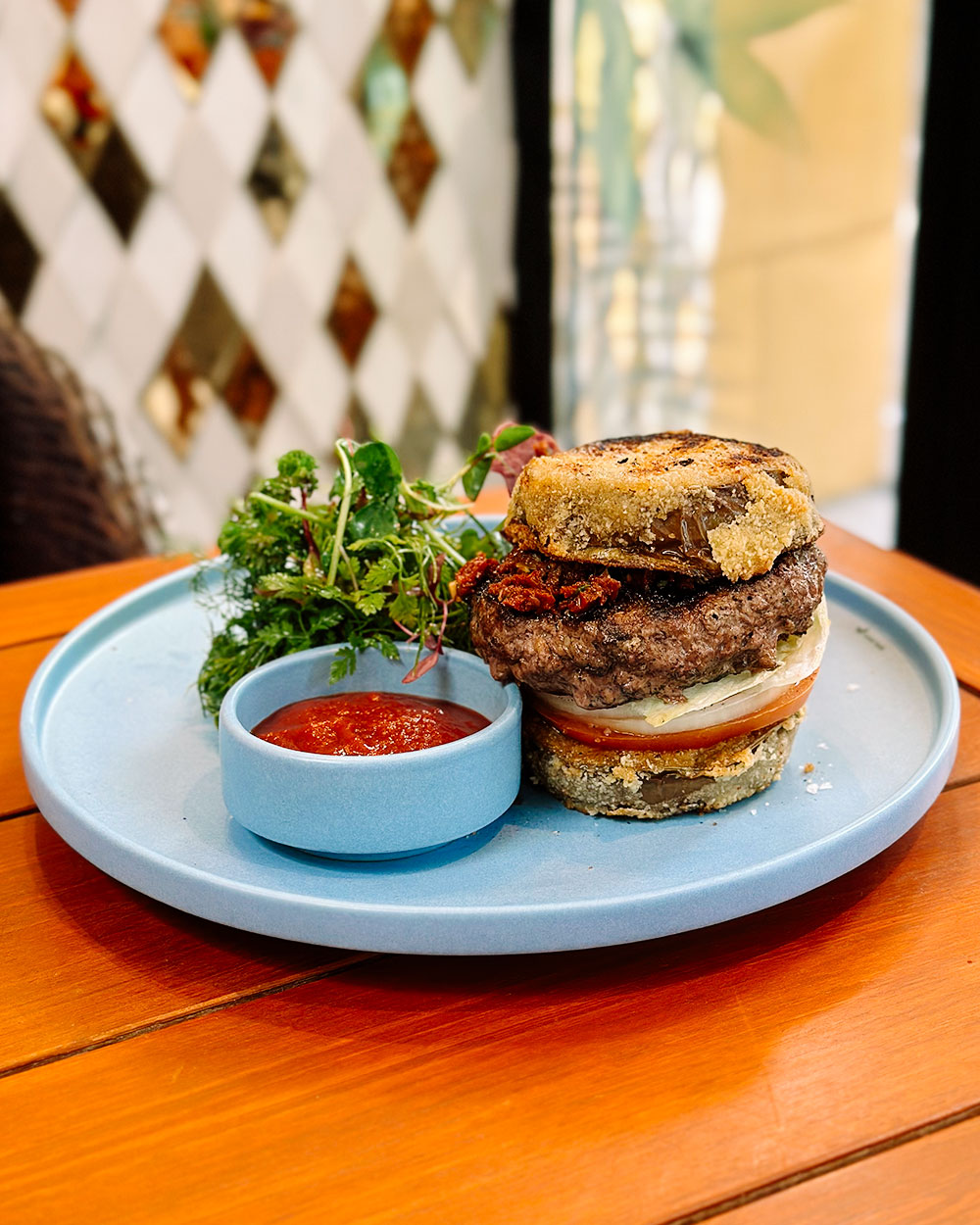 "Some of the memorable dishes I had include the Turmeric Sweet Potato Hummus and Smokey Eggplant Baba Ganoush from the small plates section. The former offered an aromatic, spiced dip to complement the vegetable crudites—my kind of healthy snack. Meanwhile, the latter was simply addictive, checking the right boxes in terms of texture, flavour and balance when eaten altogether with the almond dukkah, pomegranate, avocado oil and taro crackers. The Signature DG Beef Burger is not one to miss for those with bigger appetites, consisting of 100 per cent grass-fed beef sandwiched by an eggplant bun.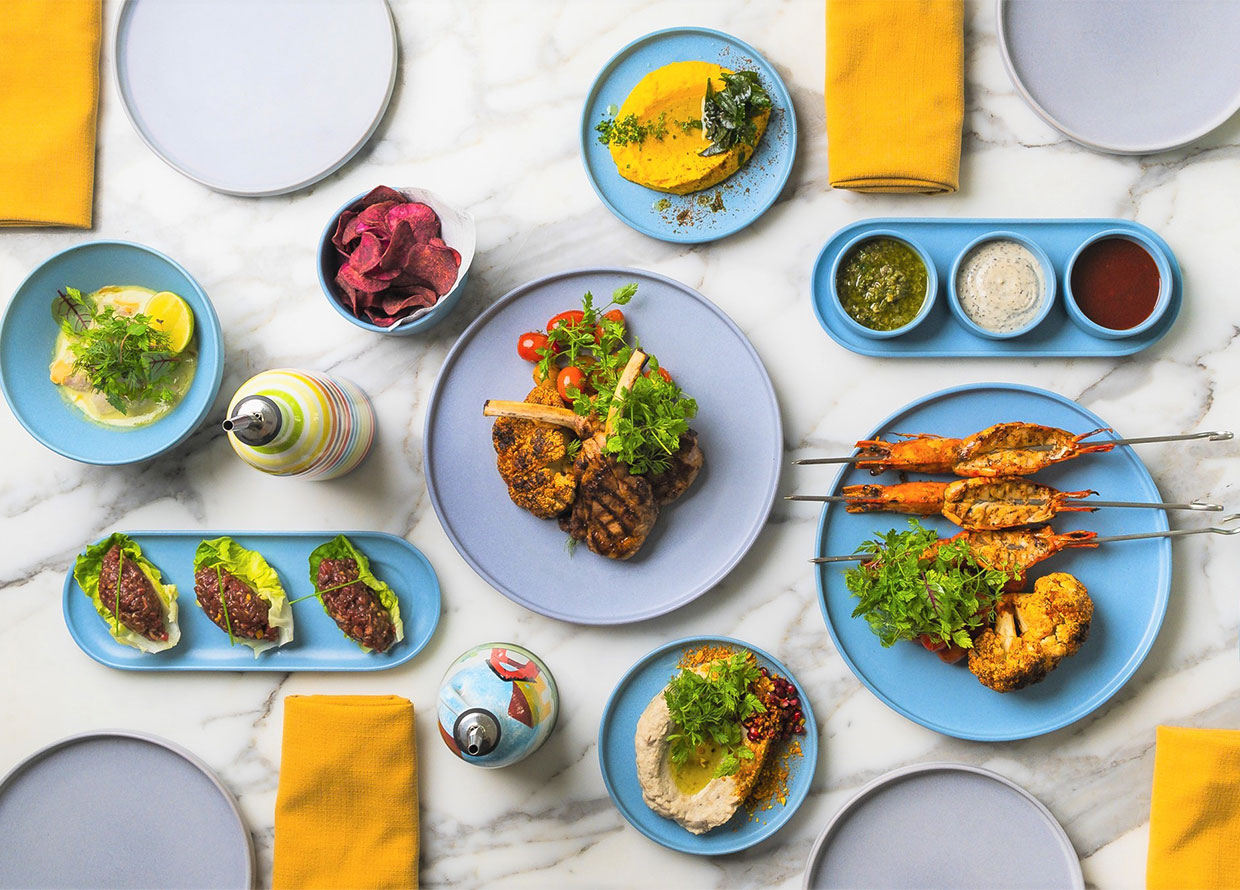 "Other noteworthy highlights include the Korean BBQ, comprising meat marinated in homemade gochujang sauce and served on baby lettuce; Prawn Skewers, which were fresh and rather generous in size; and the Key Lime Cheesecake, which was light, slightly tangy and mildly sweet. On the other hand, the texture of the Grilled Octopus was slightly too mushy for my liking, although the black garlic aioli sauce somewhat redeemed the dish. The Wok-Fried Barley dish may not be everyone either, but it's worth considering if you want a carb option that's low in calories and doesn't make you feel like taking a nap after."
"As for drinks, I opted for the Ultraviolet—a blend of passionfruit, lime, blue pea flower and mint leaves that tastes as refreshing as it looks. All in all, I'd say Chef Green definitely makes healthy eating enjoyable and approachable, earning plus points for presentation too! Poolhouse's lush, serene atmosphere only makes the dining experience all the more appealing." —Natalie Khoo, Deputy Editor 
Address: Level 2, Grand Hyatt Kuala Lumpur, 12, Jalan Pinang, 50450 Kuala Lumpur 
Opening hours: 10am to 9pm
Contact: 03 2203 9188 | [email protected]
Website | Instagram | Facebook
---
Tao Chinese Cuisine, InterContinental Kuala Lumpur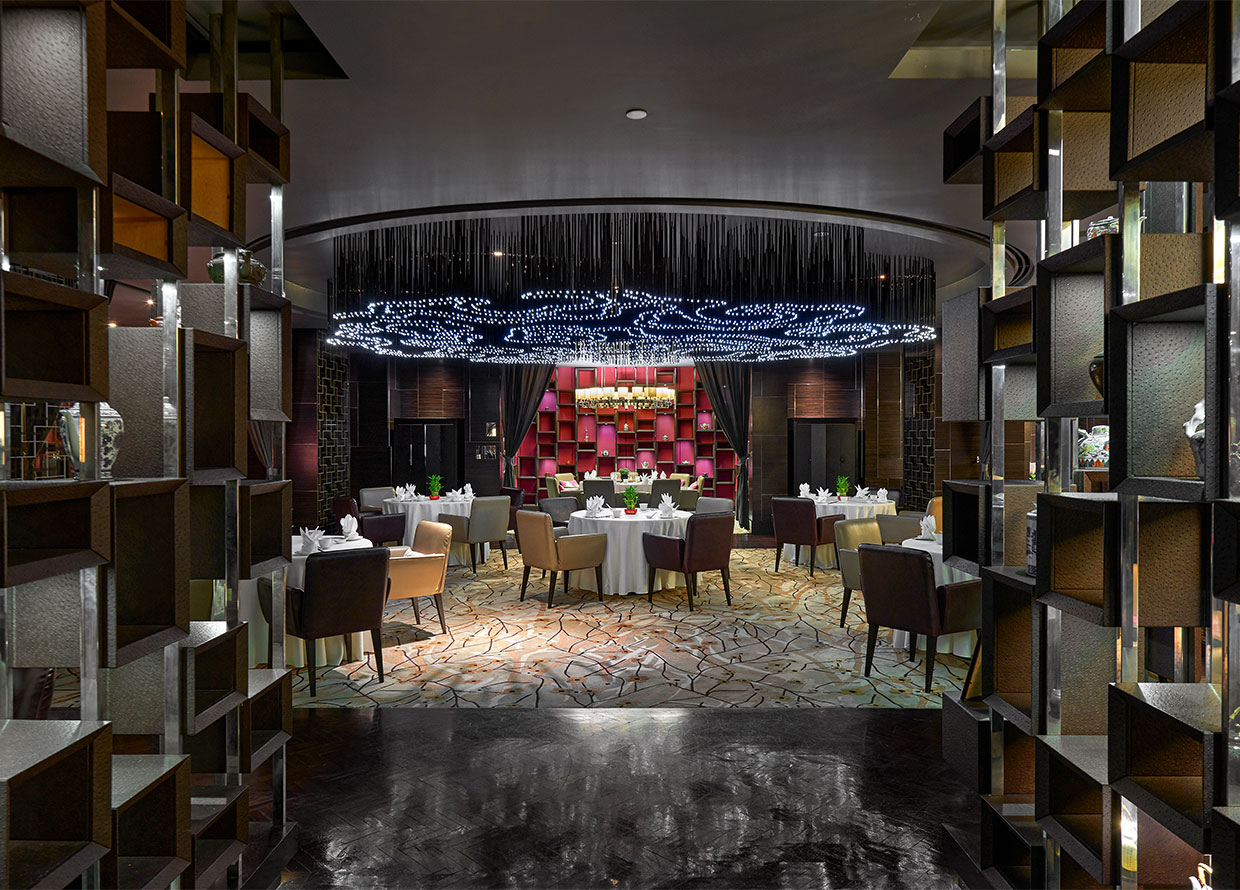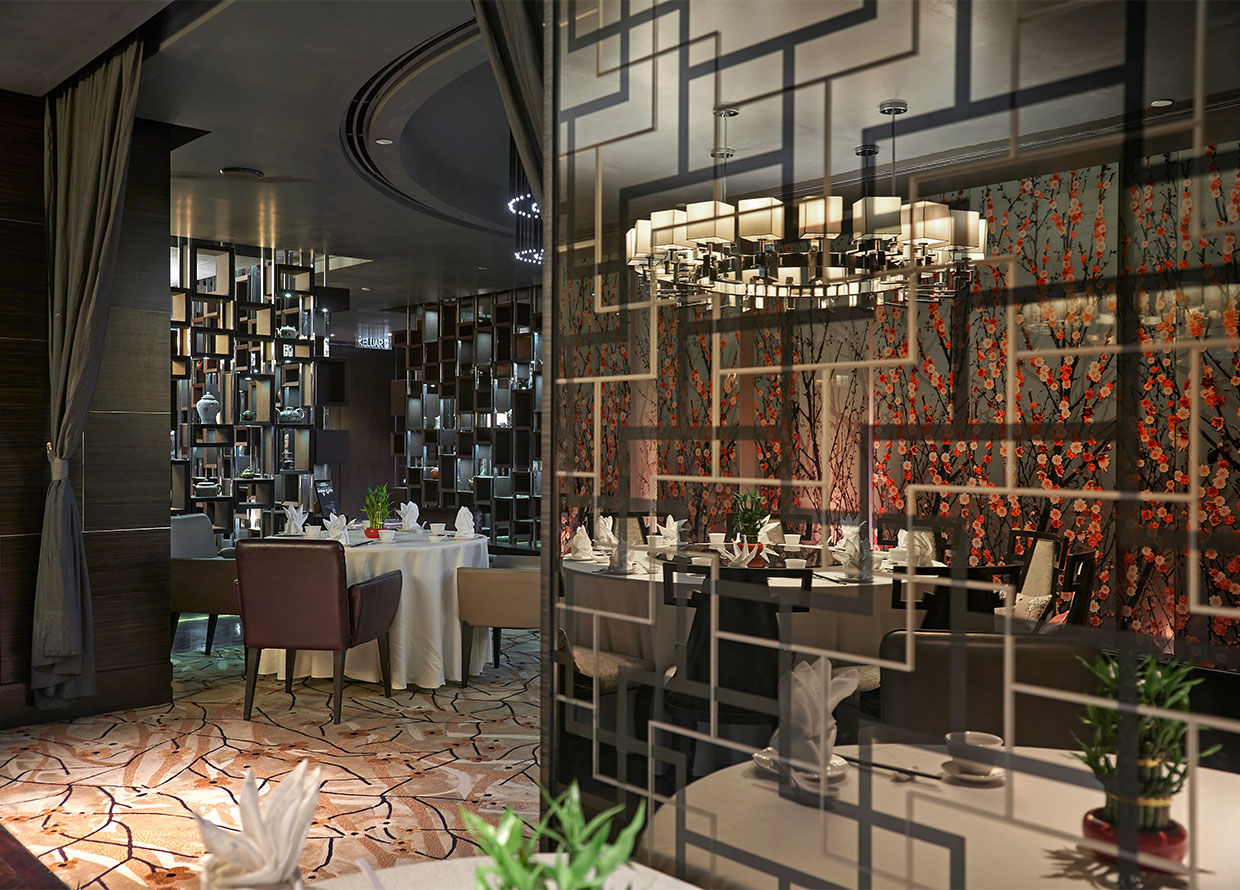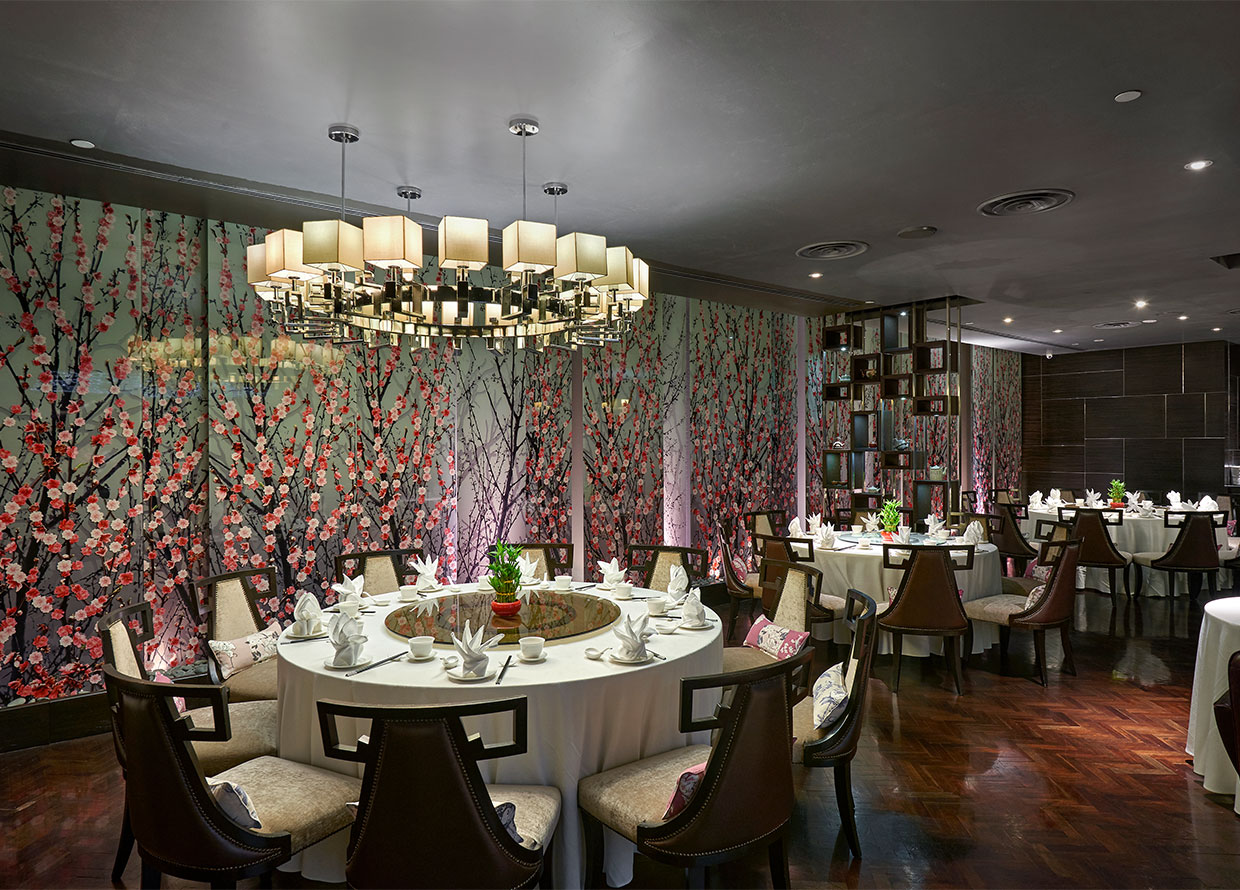 "Growing up, I've always seen Chinese cuisine as comfort food. It's morish, understated and hits you right in the spot when you want flavour and substance. While I've eaten my fair share of Chinese dishes, the new à la carte menu at Tao Chinese Cuisine inside InterContinental Kuala Lumpur captured that nostalgic feeling and more. Created by its new Executive Chinese Chef, Tommy Choong, it reflects his passion for Cantonese cuisine that tastes both familiar and new at the same time. I got to try a few of the new dishes and here are my thoughts on each of them so you know what to order.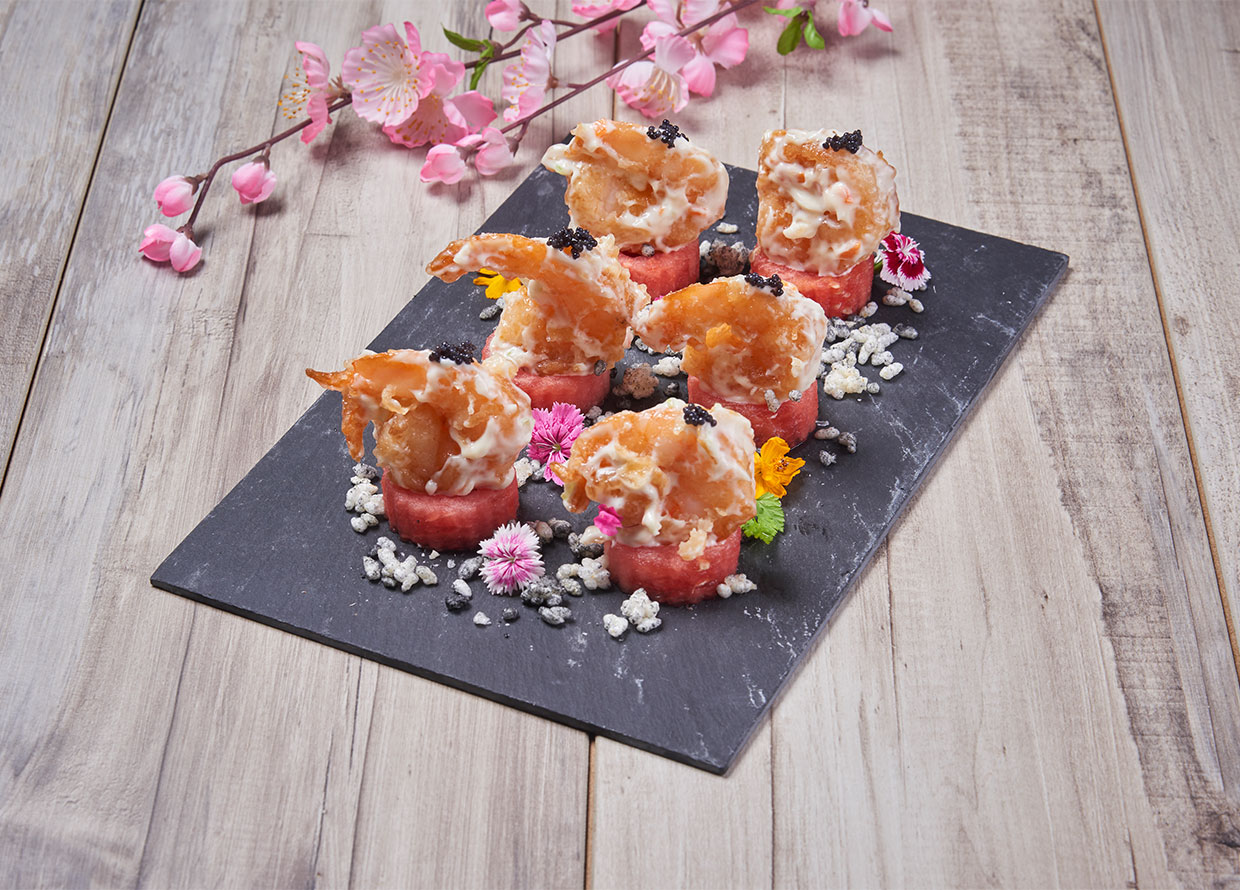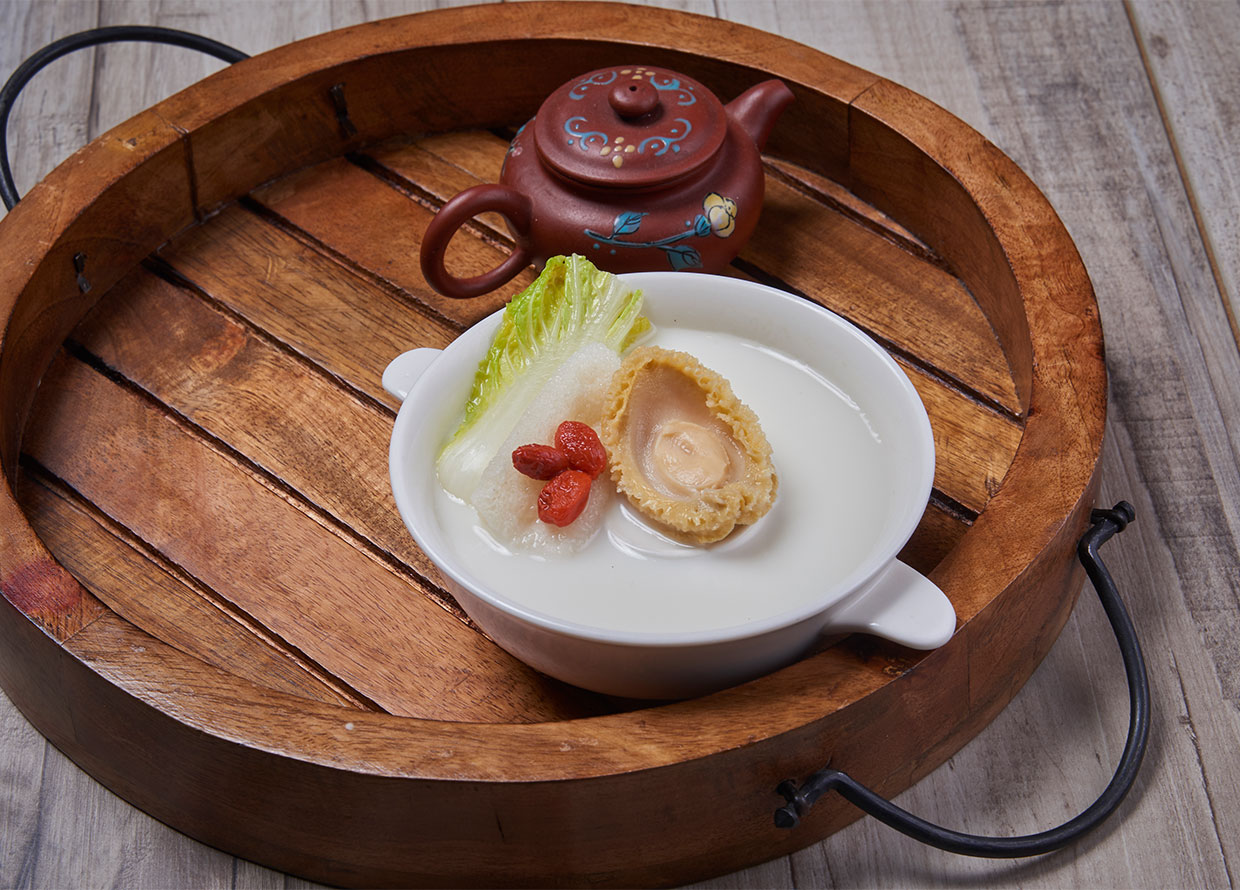 "I started with wok-fried prawns that were each seated on top of a piece of watermelon. With the addition of the pickled nutmeg and black caviar, it's a new take on the classic mayonnaise prawns. While I can't say that the watermelon does heaps for the dish, I liked how the saltiness of the caviar balanced out the sweet mayonnaise. Next, I tried the double-boiled fish bone soup with abalone, bamboo pith and baby cabbage which tasted like a warm and comforting hug—definitely one to order if you're looking for some soul-nourishing food."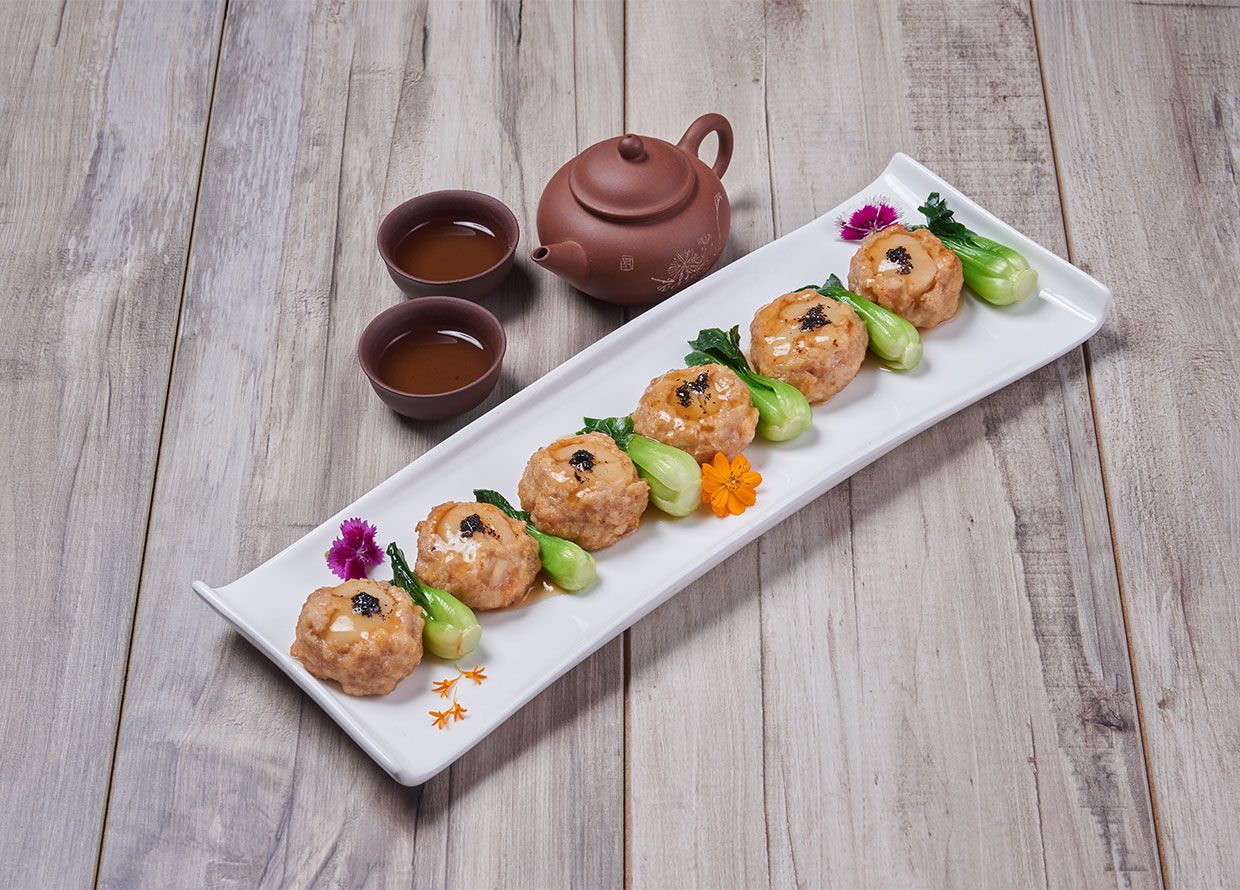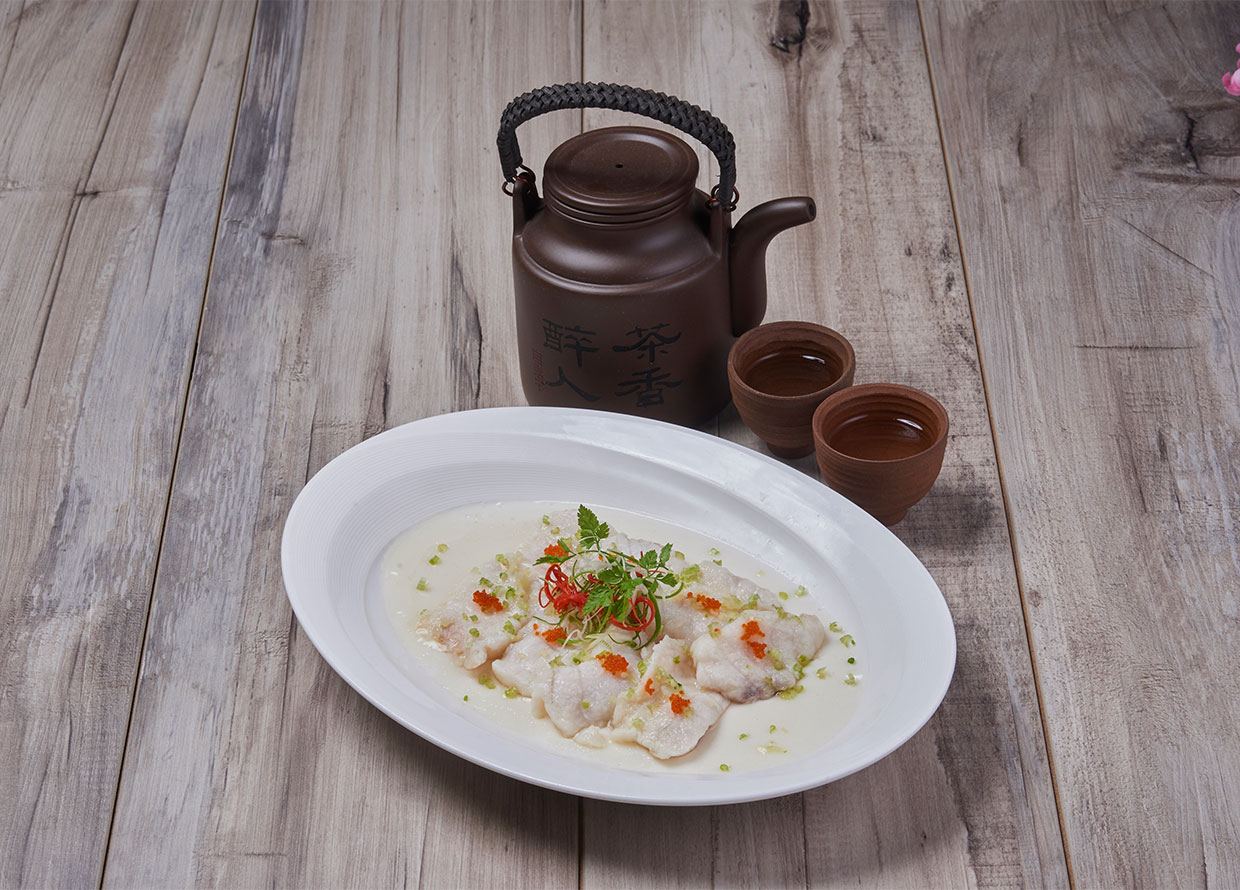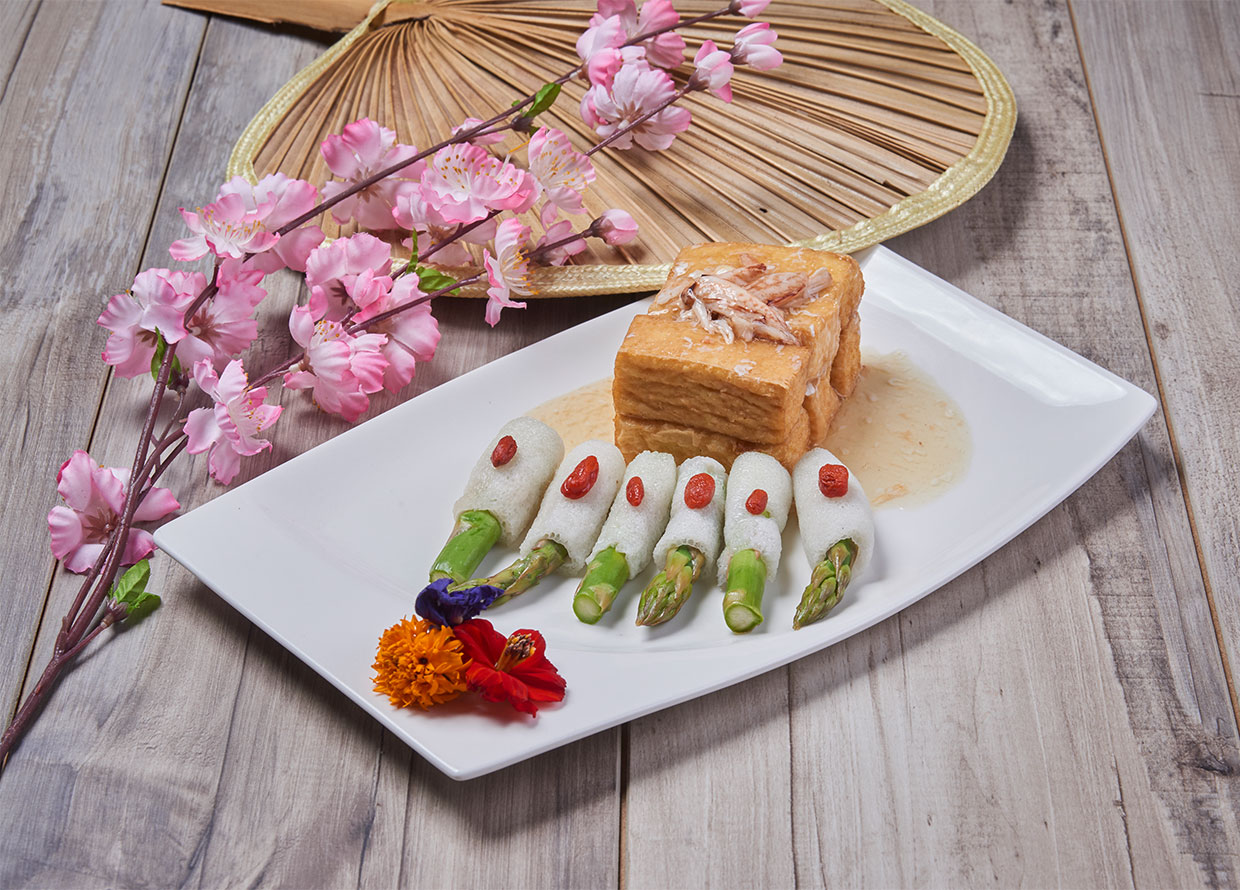 "I was then presented with a plate of braised scallops stuffed with shrimp paste and topped with black truffle. This dish felt average for me as I found that the truffle overpowered the delicate seafood. On the other hand, the steamed grouper fillet with egg white and red tobiko was one of my favourites. Unlike a whole traditional steamed fish, the slices of grouper were placed on an oh-so-soft bed of steamed egg white which was silky smooth and full of flavour. Next, I had Tao's braised homemade beancurd which was served with asparagus wrapped in bamboo pith and egg white crabmeat sauce. This tasted the most traditional and familiar out of all the dishes so far (which is not a bad thing!)"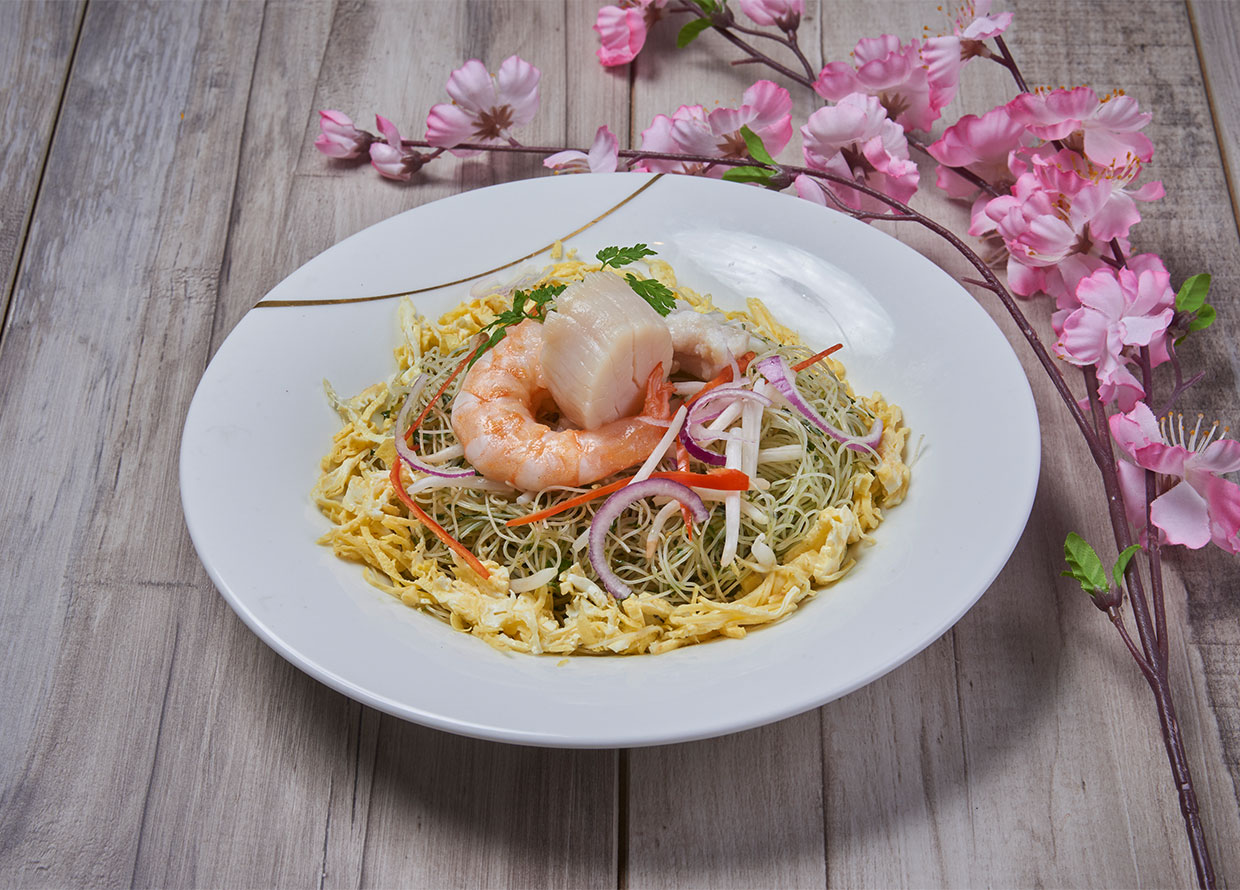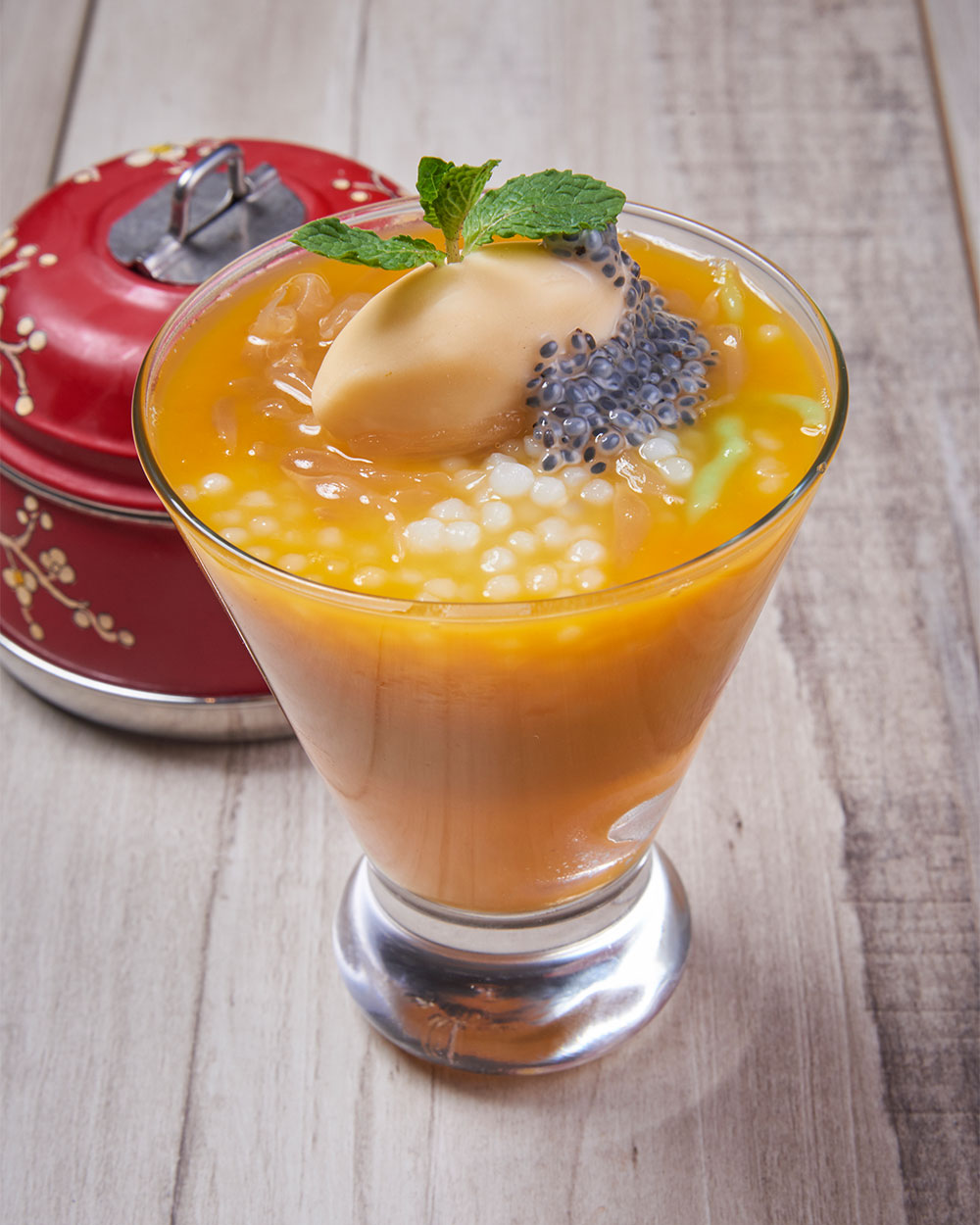 "I can't say that for the next dish, though, as the stir-fried Taiwanese rice vermicelli was my clear favourite of the night. It's special as it reinvents the lei cha (typically a rice bowl served in hot tea soup) and turns it into a stunning noodle dish tossed with a delicious lei cha pesto sauce. I highly recommend trying this out as Chef Choong has modernised a contentious dish into something that the young and elderly will both enjoy. I finished my meal with a dessert of chilled mango purée and New Zealand Kapiti vanilla ice cream which was simple and refreshing. Overall, Tao Chinese Cuisine offers a unique array of Cantonese dishes that pay homage to its roots whilst still reinventing the wheel. The next time you're looking for a satisfying Chinese meal, head over to Tao!" —Marissa Chin, Lifestyle & Culture Writer
Address: InterContinental Kuala Lumpur, 165, Jalan Ampang, Kuala Lumpur, 50450 Kuala Lumpur, Wilayah Persekutuan Kuala Lumpur
Opening hours: 11:30am to 2:30pm (lunch), 6:30pm to 10:30pm (dinner) daily
Contact: 016 202 4623
Website | Instagram | Facebook
Check out more food reviews here.
| | |
| --- | --- |
| SHARE THE STORY | |
| Explore More | |