Food + Drink
Review: Chef Boon of 665°F brings contemporary European classics to Thirty8
With a side of Sunday roast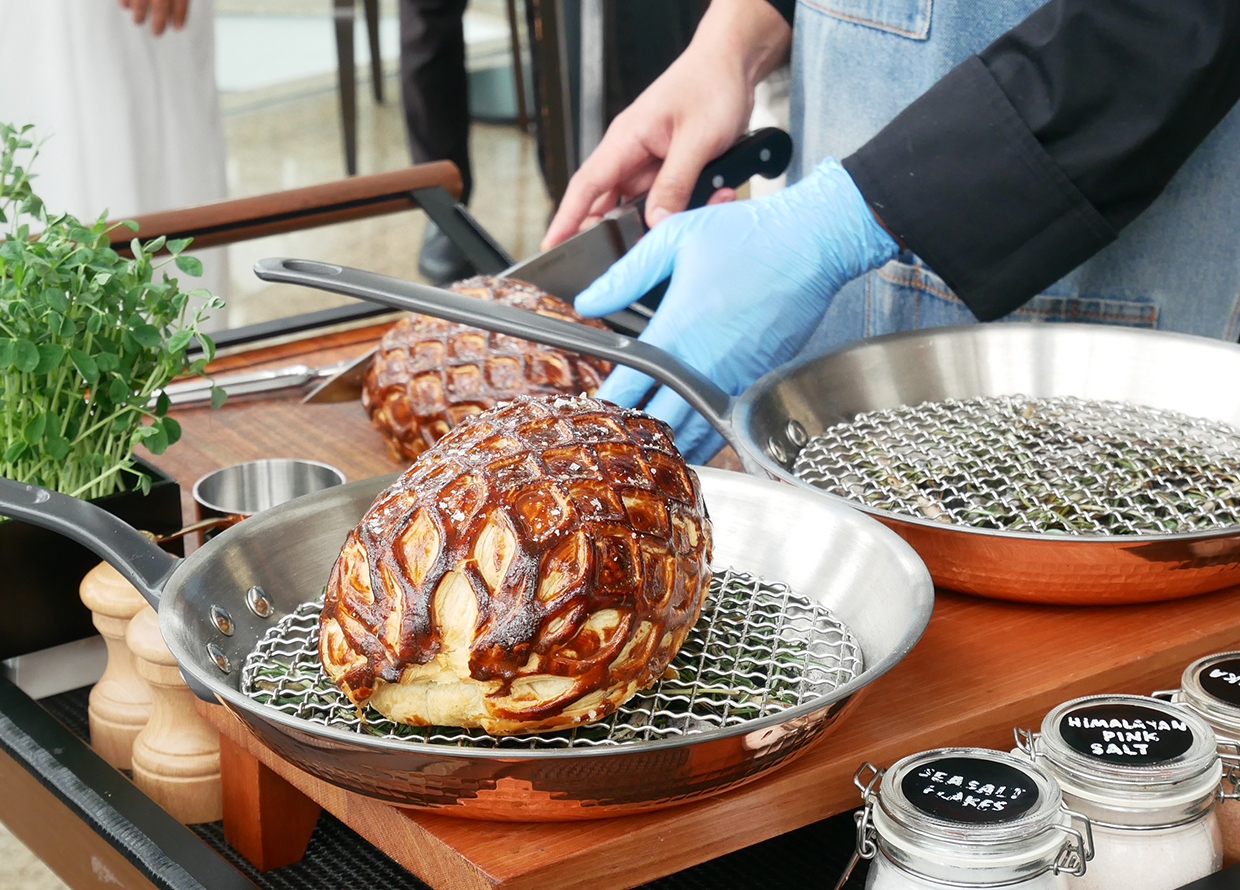 In true culinary adventure, Grand Hyatt Kuala Lumpur kickstarted its #DinewithChef series this month with Chef Poh Boon Neo, AKA Chef Boon, who's known for his contemporary take on European cuisine with Asian touches from the acclaimed modern steakhouse, 665°F at Andaz Singapore.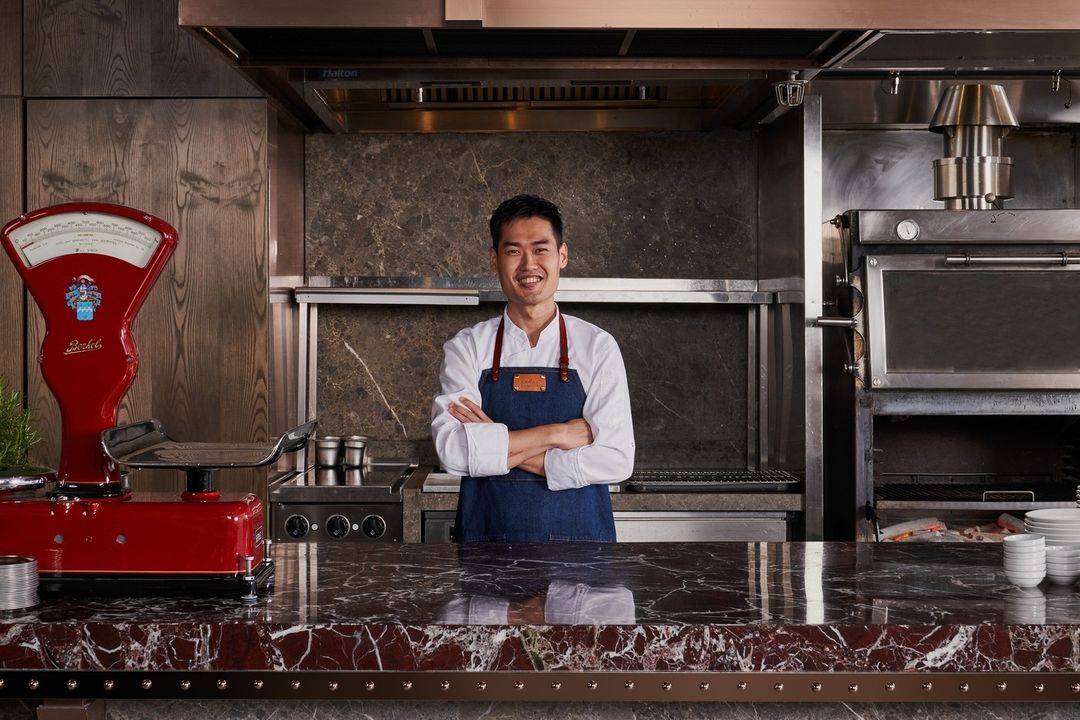 He has refined his skills from his previous tenure under various masterchefs at several Michelin-starred restaurants around the world, such as the three-Michelin-starred Les Amis, the two-Michelin-starred Jaan, and most recently, Euphoria, which ranked 41st in Asia's 50 Best Restaurants. Don't miss this opportunity as Chef Boon will present his gourmet artistry in Kuala Lumpur for a limited time only, from 9 to 12 February 2023.
From our chat with Chef Boon, he told us that he got to work immediately from the moment he landed in Malaysia to prepare our specially curated four-course menu. These dishes are highlights of the different course meals available during this period. (Scroll down to the end of the review for the details.)
Bites
The meal started off with a 63°C sous vide cage-free egg dish that was topped with crispy bits of buckwheat, Jerusalem artichoke sauce, and seasonal truffle slices. Hidden beneath are maitake mushrooms cooked with aged sherry vinegar and roasted Jerusalem artichokes. We were told to break the yolk and try to scoop a bit of everything onto the spoon to fully experience the flavours. The result was a mishmash of elements that we can't help going back for more because it's deliciously light!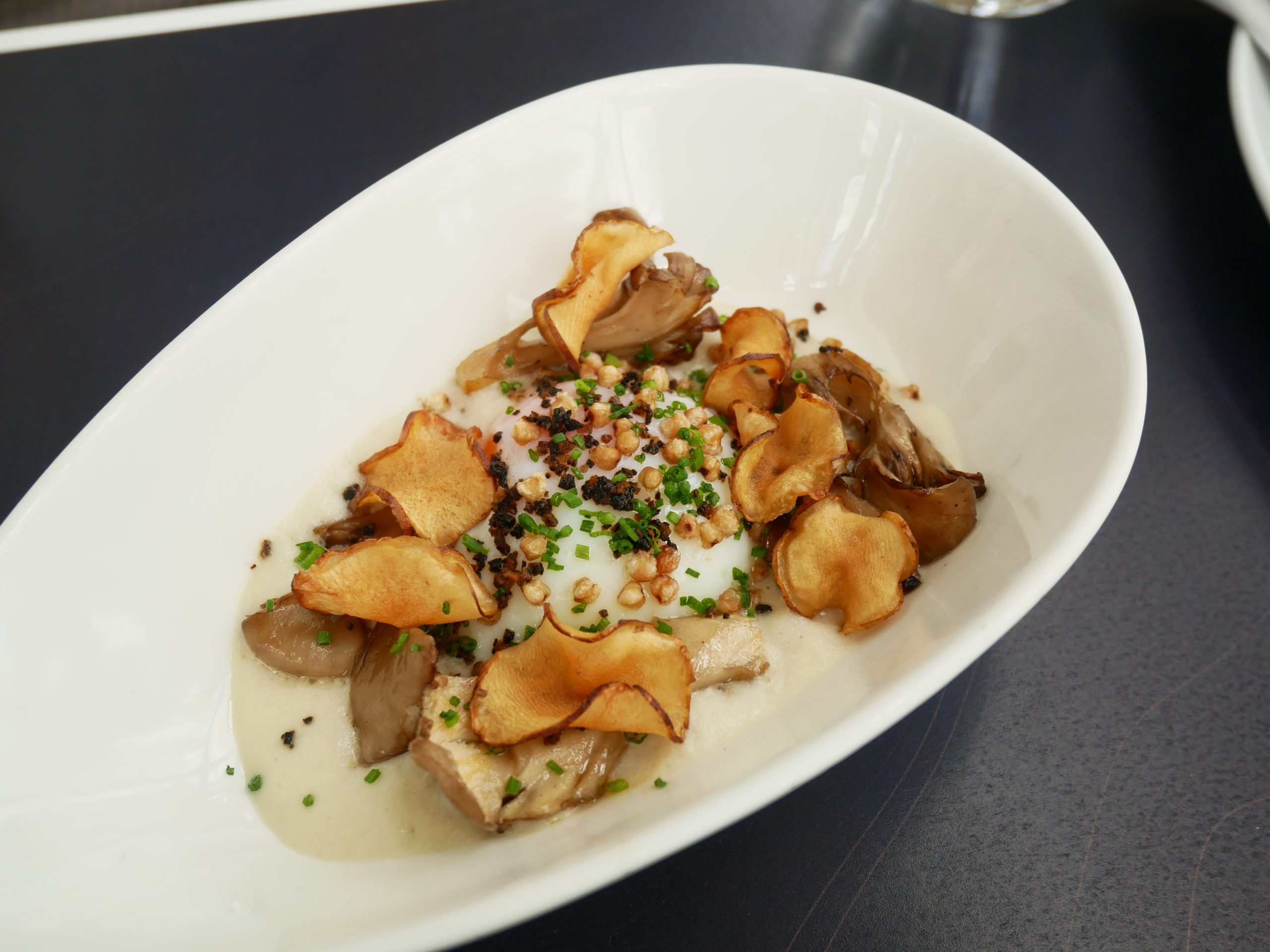 Mains
Next, we were given two main courses to sample. The first was a crispy-scale kinmedai fish surrounded by a fragrant lemongrass and lime emulsion that instantly perked us up the moment it was served. Fish scales were not something that we look forward to eating but with this dish, it changed our perception as the scales were crispy like chips. Plus, the fish was tender and paired well with the charred hispi cabbage and prawn under it.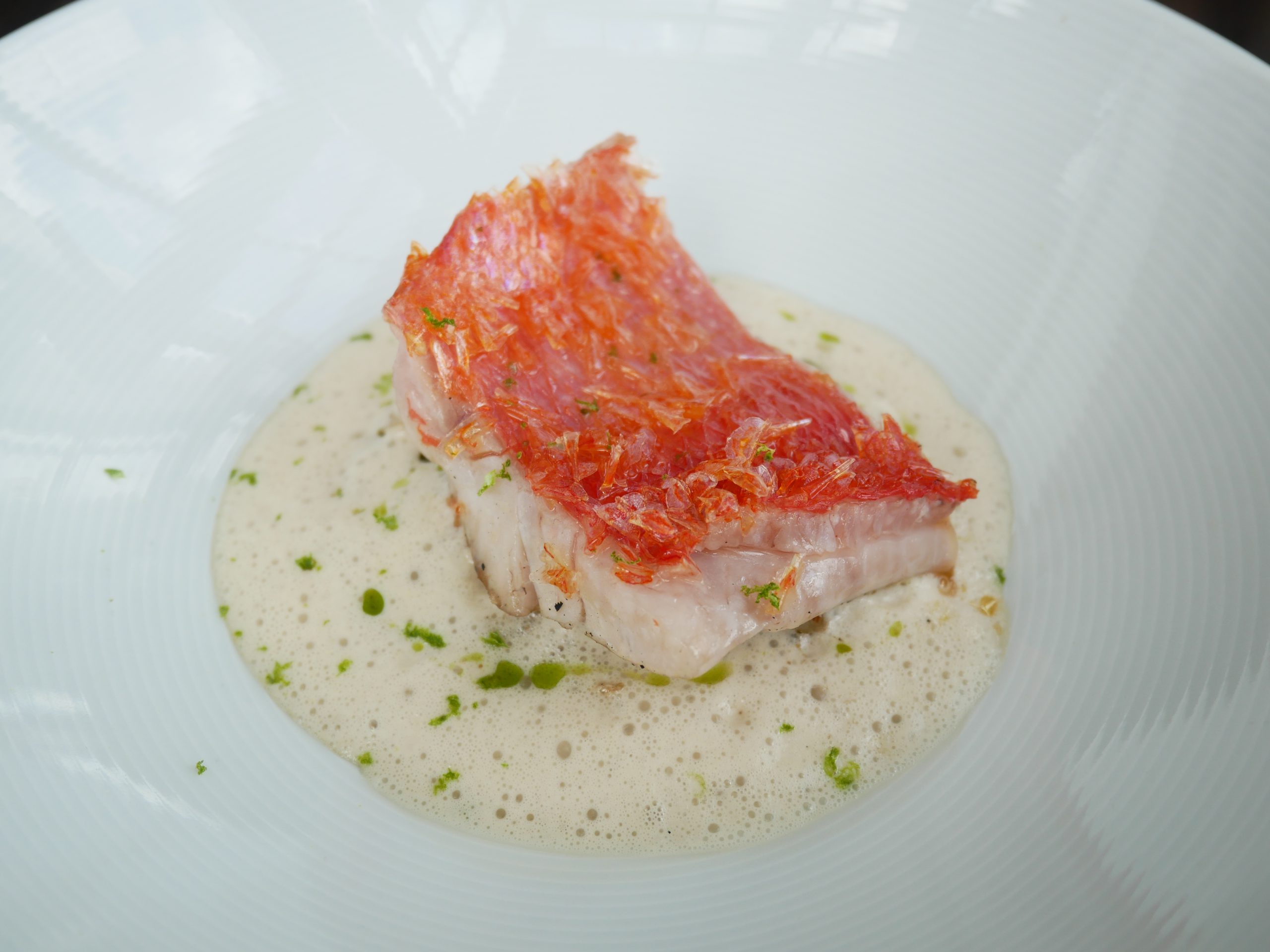 To be honest, we were most excited for the star of the entire meal, the 665°F Signature Beef Wellington! What an entrance it was as Chef Boon wheeled out the freshly baked beef wellington to personally serve each slice to the guests.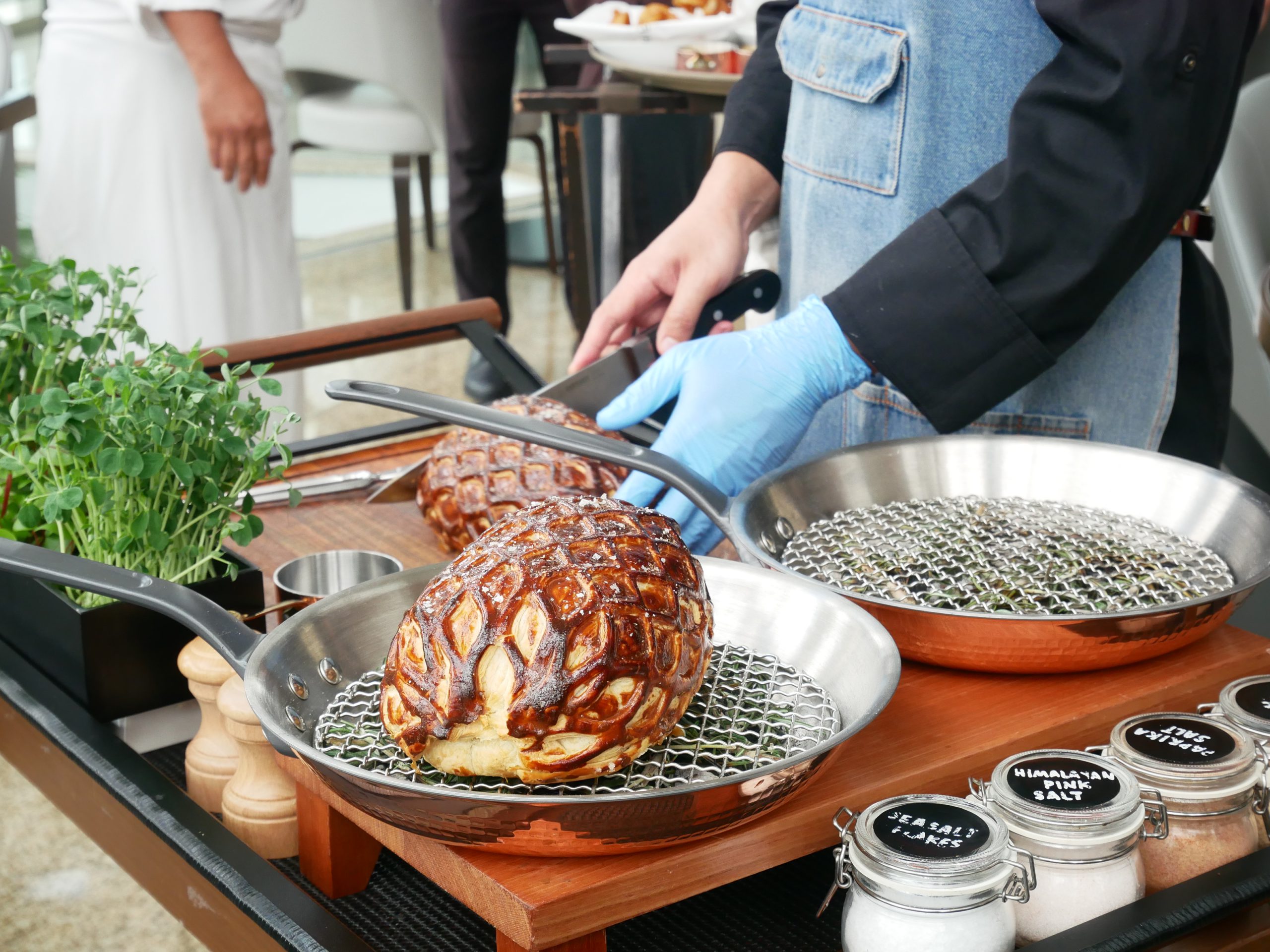 In true Sunday roast fashion, this meal was not complete without side dishes such as garlic mashed potatoes, creamy spinach with parmesan and nutmeg, sauteed haricot verts in smoked paprika butter, and crispy onion rings with blue cheese dip.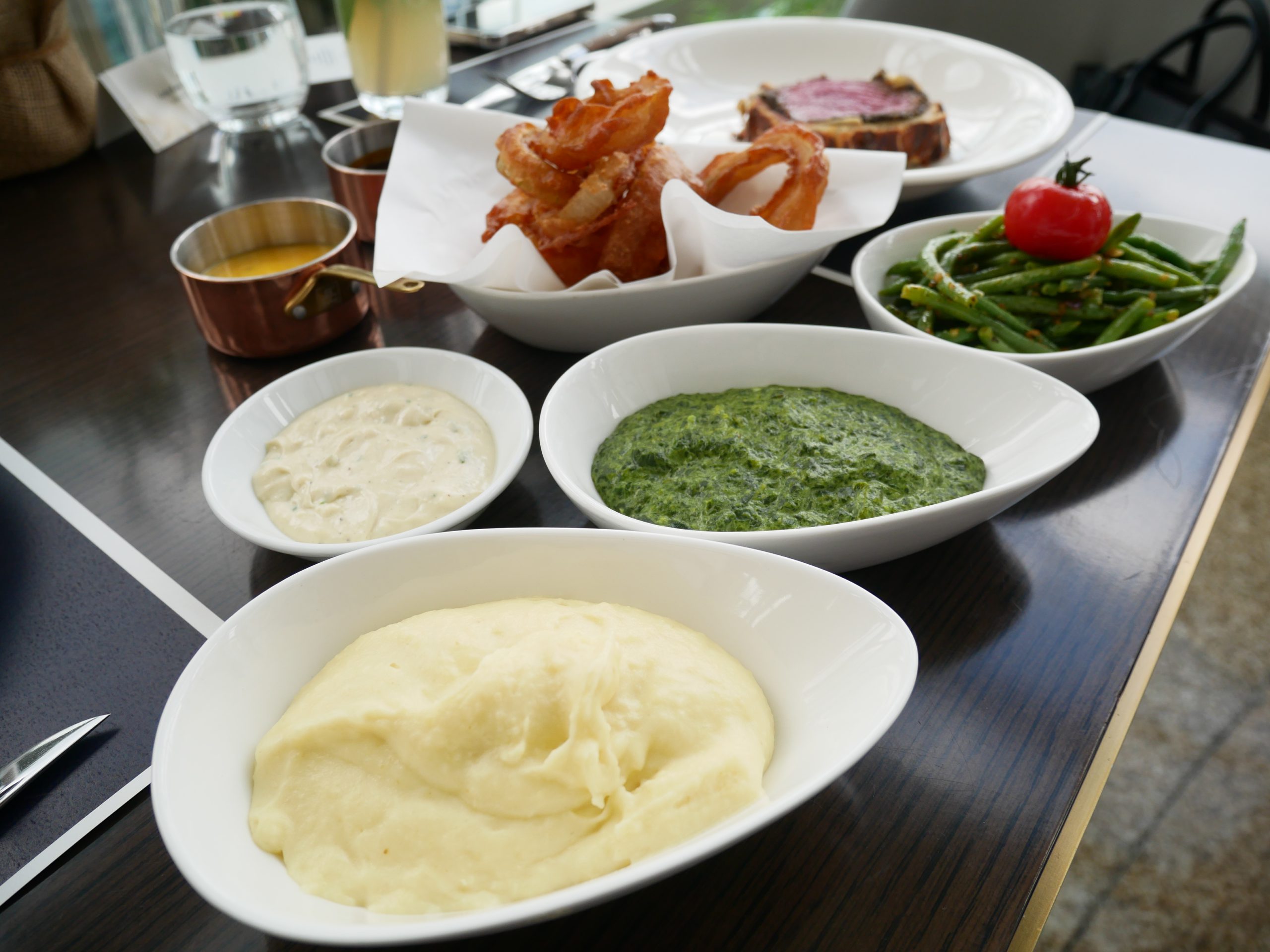 Accompanying the feast are two sauces, bearnaise and espagnole. Both the sauces are made to be paired with the beef so if you prefer a subtle tangy touch, you can go for the bearnaise sauce, while the espagnole tastes along the lines of a demi-glace sauce to add some richness to your bite. We prefer the latter as it added a zing that enhanced the taste of the beef.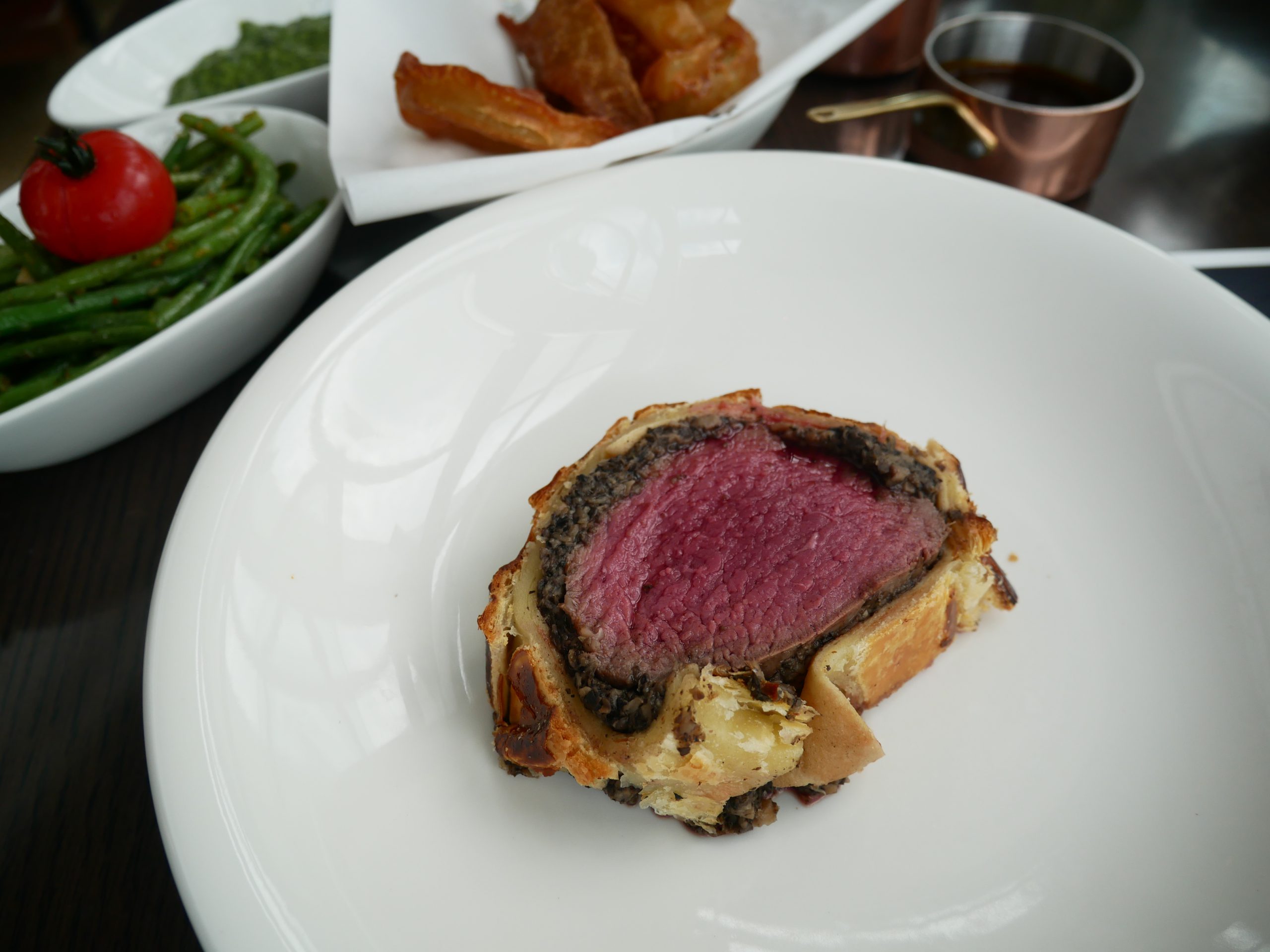 Our verdict for this main course: it's our favourite wholesome dish to date! Australian grass fed, Black Angus beef tenderloin was used for the beef wellington and was cooked just the right way—medium rare with crispy puff pastry and flavourful mushroom duxelles coating. 
Dessert
Lastly, we were served the dark chocolate semifreddo, a decadent end to the hearty main courses. We dug into the thick chocolate mousse that's topped with 22k gold leaves, cacao nib tulle, and hazelnut praline—and were sent to chocolate heaven. However, we felt the chocolate could have been more balanced with a bit of tartness from berries or citrus to offset the richness.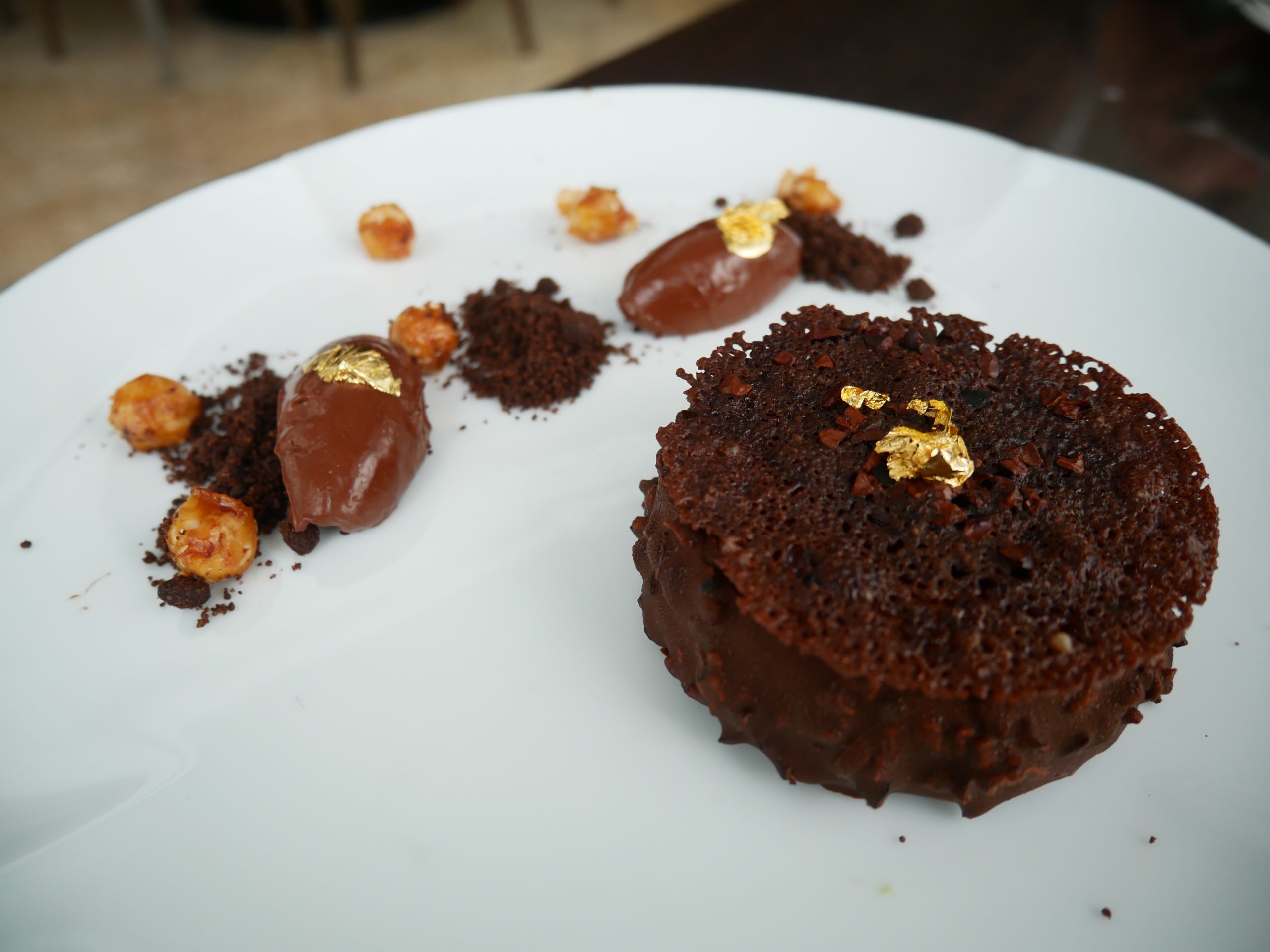 Nonetheless, the dessert definitely hit the spot to mark the end of our review. To cap it off, Chef Boon nailed these dishes despite the time constraints that were placed on him. He prefaced that it was a challenge to adapt to a new kitchen, ingredients, and chefs, but he's glad that the meal was a success. We highly encourage you to make your reservations for the Wellington Brunch to fully experience what a typical English roast is like. Alternatively, those with a taste for contemporary flavours can opt for the Wine & Dine course.  
A La Carte Menu by Chef Boon 
Dates: 9 – 11 February 2023
Time: Noon – 3:00 PM | 6:00 PM – 9:30 PM
Location: Thirty8
Wine & Dine with Chef Boon
Dates: 10 February 2023
Time: 6:00 PM – 9:30 PM
Location: Poolside Residence
Price: RM698 nett per person
Wellington Brunch by Chef Boon
Dates: 12 February 2023
Time: Noon – 3:00 PM
Location: Thirty8
Price: RM268 nett per person
Click here for more details on the different menu offerings.
---
Thirty8
Address: Level 38, Grand Hyatt Kuala Lumpur, 12, Jalan Pinang, 50450 Kuala Lumpur, Malaysia
Contact: +60 3 2203 9188
Email: [email protected] 
Website | Facebook | Instagram
Find more food and drink stories here. 
| | |
| --- | --- |
| SHARE THE STORY | |
| Explore More | |