Food + Drink
Deepavali 2022: 5 Menus and buffets to light up your celebrations
Fe(a)stival of Lights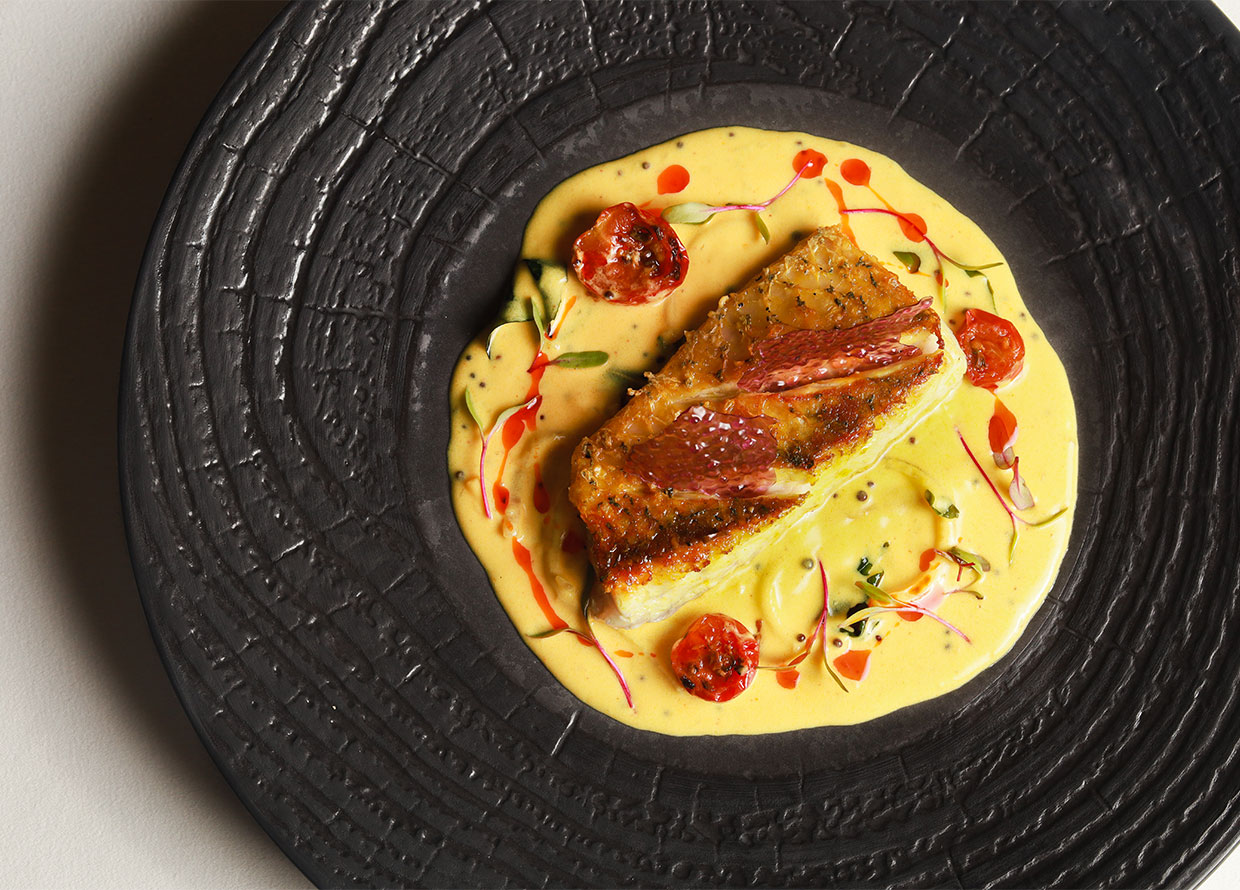 Deepavali, also known as Diwali, is a Festival of Lights that celebrates the triumph of light over darkness, and good over evil. It is one of the major holidays celebrated in Malaysia by Hindus, Jains, and Sikhs, and usually lasts five days. 
With the festive occasion just around the corner on October 24th, here are some scrumptious buffets and menus around the city. From decadent spreads of classic Indian delicacies to hearty home-style platters that are great for families, you and your loved ones will be spoilt for choice come this auspicious occasion.
Shangri-La Kuala Lumpur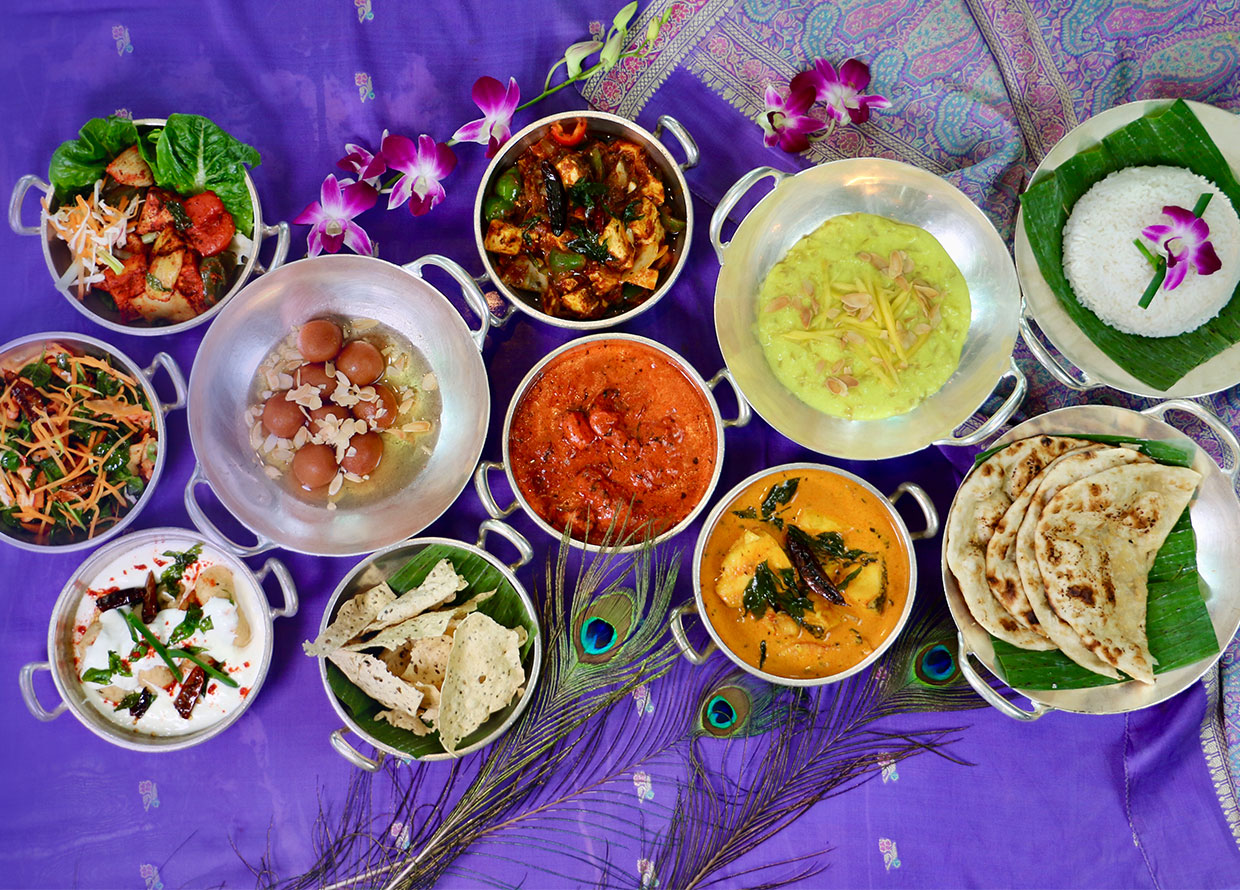 This year, Shangri-La Kuala Lumpur captures the spirit of Deepavali with its lineup of exciting treats and festive dishes infused with rice spices and traditional flavours. Happening at Lemon Garden, those celebrating the Festival of Lights can look forward to dishes such as Lamb Vindaloo, Kelara fish curry, Butter Chicken Tikka Masala, and more to go with rice and Indian bread. There are also vegetarian options including Paneer Khatta Pyyaz, Thosai Masala, and Amritsari Cholley amongst others. 
When: 21 to 28 October 2022
Price: From RM178 nett per person for lunch on weekdays & RM198 nett on weekends | From RM258 nett per person for dinner on weekdays & RM258 on weekends
Reservations: 603 2074 390 | WhatsApp 6019 390 2257 | Email [email protected]
Sheraton Petaling Jaya Hotel
For Deepavali this year, Sheraton Petaling Jaya Hotel is treating guests to a mouth-watering spread of traditional Italian delicacies with its Kitchen Takeover: Deepavali Edition. The Deepavali buffet selection includes staple dishes such as fragrant Basmathi rice, Mutton Varuval, Kadai Prawn, Chicken Tikka, Vegetable Pakoras, Roasted Tandoori Whole Lamb, and many more. In addition to its big, bold flavours, this buffet special also promises a tantalisingly sweet time. Through a collaboration with local Indian confectioner, Luxury Mithai—which specialises in interpreting popular Indian sweets for contemporary palettes—guests can enjoy a delectable assortment of sweet treats.
When: 21 to 22 October 2022 | Friday to Saturday, 6.30pm to 10.30pm 
Price: From RM128 nett per person 
Reservations: 017 228 6098 | Email [email protected]
PichaEats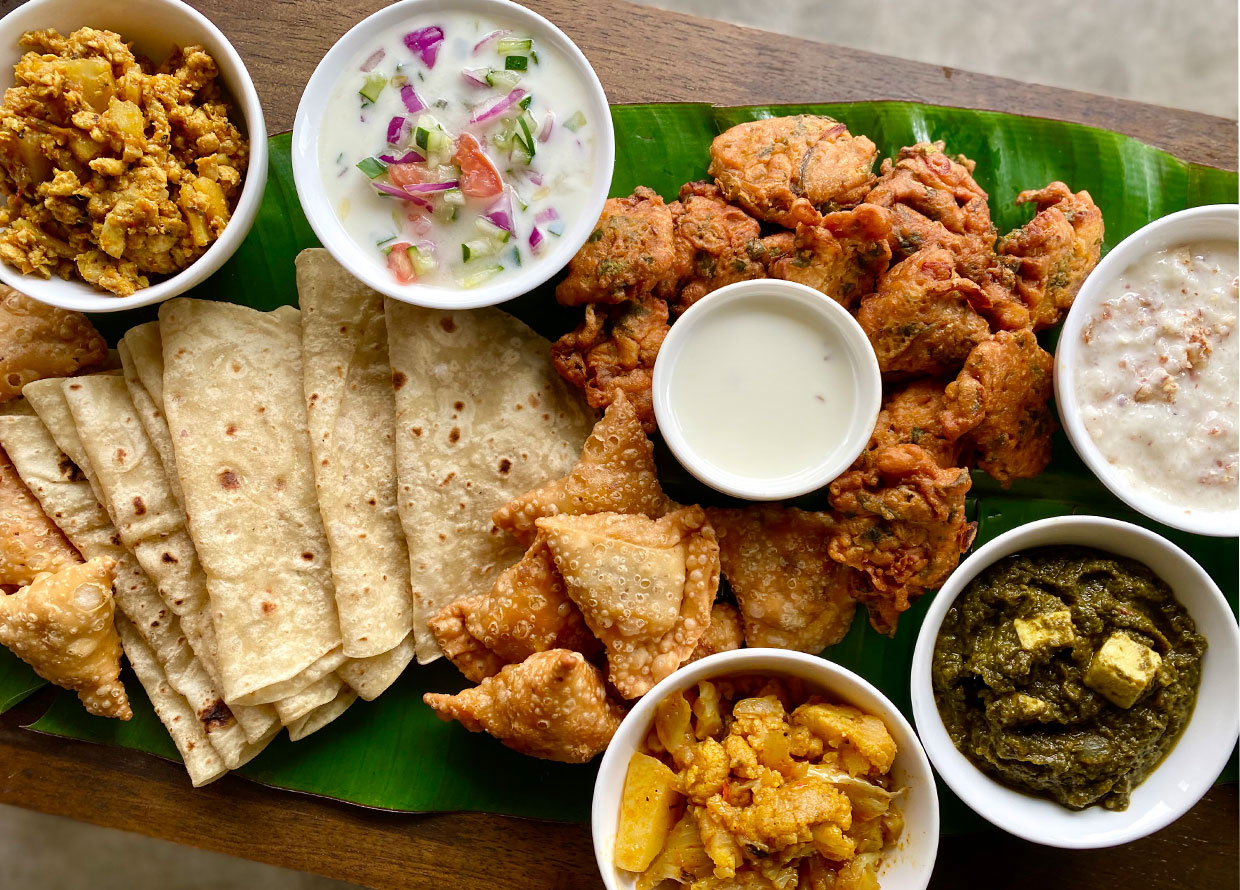 If you're planning to stay in this Deepavali, illuminate your home with one of PichaEats's Indian platters. Hearty and rustic, Chef Salam, Nusrat, Anila, and Sana have curated sharing plates that will bring warmth to your friends and family at home during the festival's brightest nights. Take your pick from Chef Anila's fruit chaat, Chef Nusrat's vegetable briyani, Chef Sana's paani poori, as well as Chef Salam's chicken briyani and sweet delights. 
Price: From RM85 nett for four to five pax | RM330 for eight to 10 pax
Order: Website
Mandarin Oriental Kuala Lumpur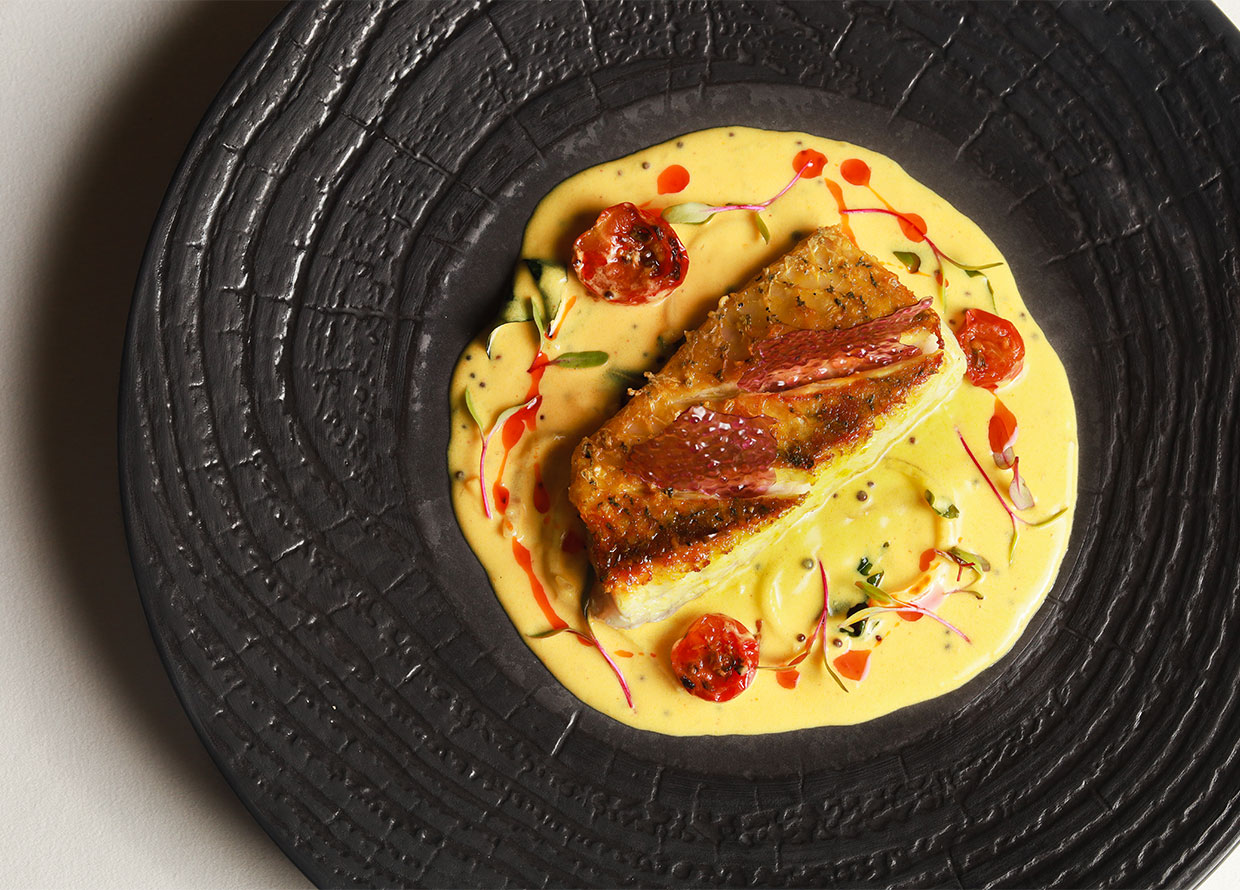 To celebrate this year's Festival of Lights, Mandarin Oriental KL presents a unique culinary experience in collaboration with the luxurious Oberoi Hotel and Resorts Group. Featuring Chef Rajiv Vatsyayan and his Brigade de Cuisine, the 'Regional Cuisines of India' buffet is an amalgam of regional food and drinks that explore the length and breadth of India. It features authentic dishes such as Sikandari Khusk Raan, Tandoori Champein, Meen Moilee, and more. Dive deep into the roots of this holiday and take your tastebuds on a journey through India as you navigate through the richness and diversity of Indian cuisine!
 When: 20 to 24 October 2022, Thursday to Monday
Price: From RM188 nett per person for lunch | From RM228 nett per person for dinner
Reservations: 603 2330 8798 | Website | Email [email protected] 
Sofitel Kuala Lumpur Damansara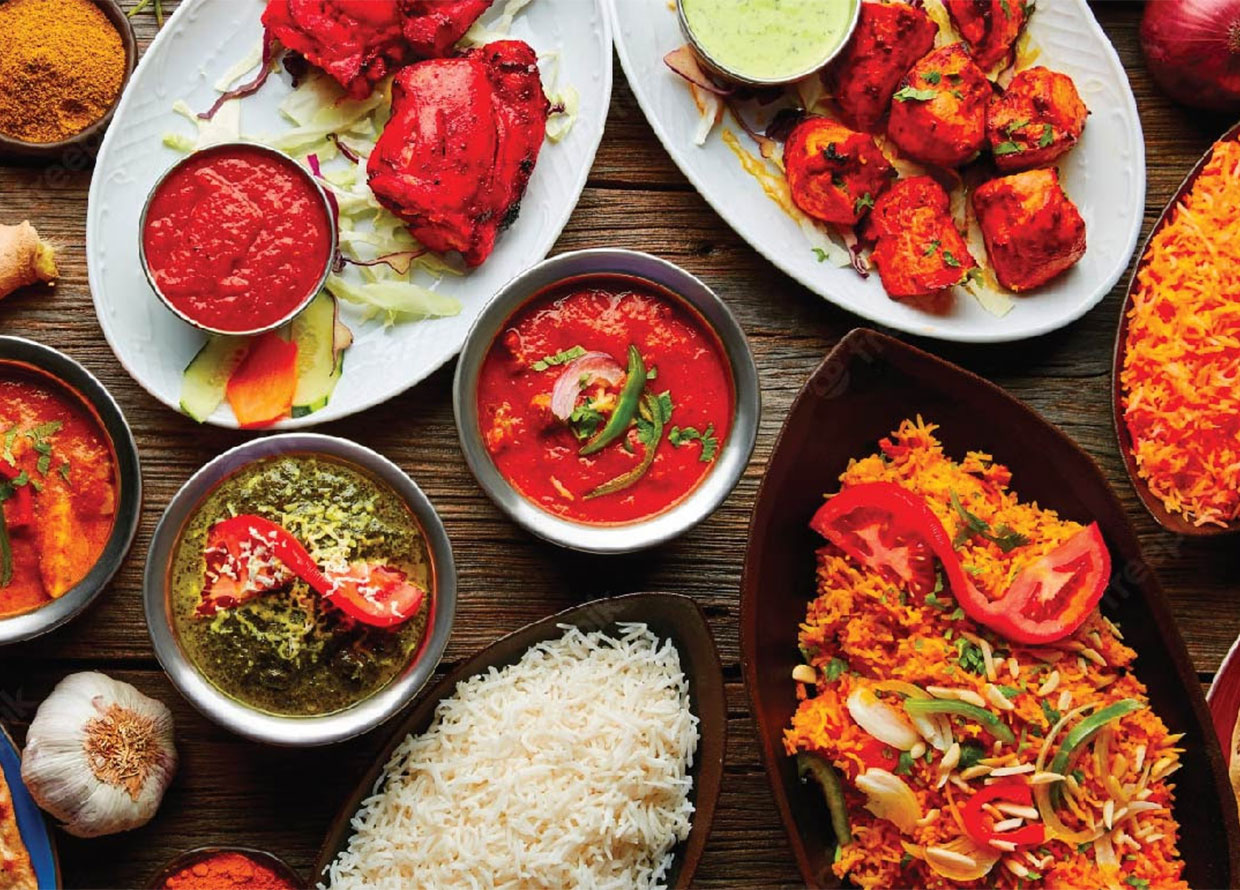 Gather at Sofitel for a non-stop Deepavali celebration with several of the hotel's culinary offerings. Enjoy the hotel's festive-themed buffets amidst a relaxed and comfortable setting at its signature restaurant, Kwee Zeen, happening throughout the day and weekend. This includes the Deepavali-themed seafood buffet dinner, Sunday brunch buffet, and a buffet dinner. Alternatively, guests can also check out Nizza, which will be presenting a selection of Indian and Italian fusion and exotic sharing plates.
When: 21 to 22 October 2022 (Deepavali Seafood Extravaganza buffet dinner) | 23 October (Deepavali Sunday brunch buffet) | 23 to 24 October (Deepavali buffet dinner) | 24 October (Nizza) 
Price: From RM128 nett per person 
Reservations: WhatsApp | Website | Email [email protected]  
For more events happening in October, click here.
| | |
| --- | --- |
| SHARE THE STORY | |
| Explore More | |