Food + Drink
Marini's on 57 marks its 10th anniversary with a Founder's Menu of signature dishes
Viva Marini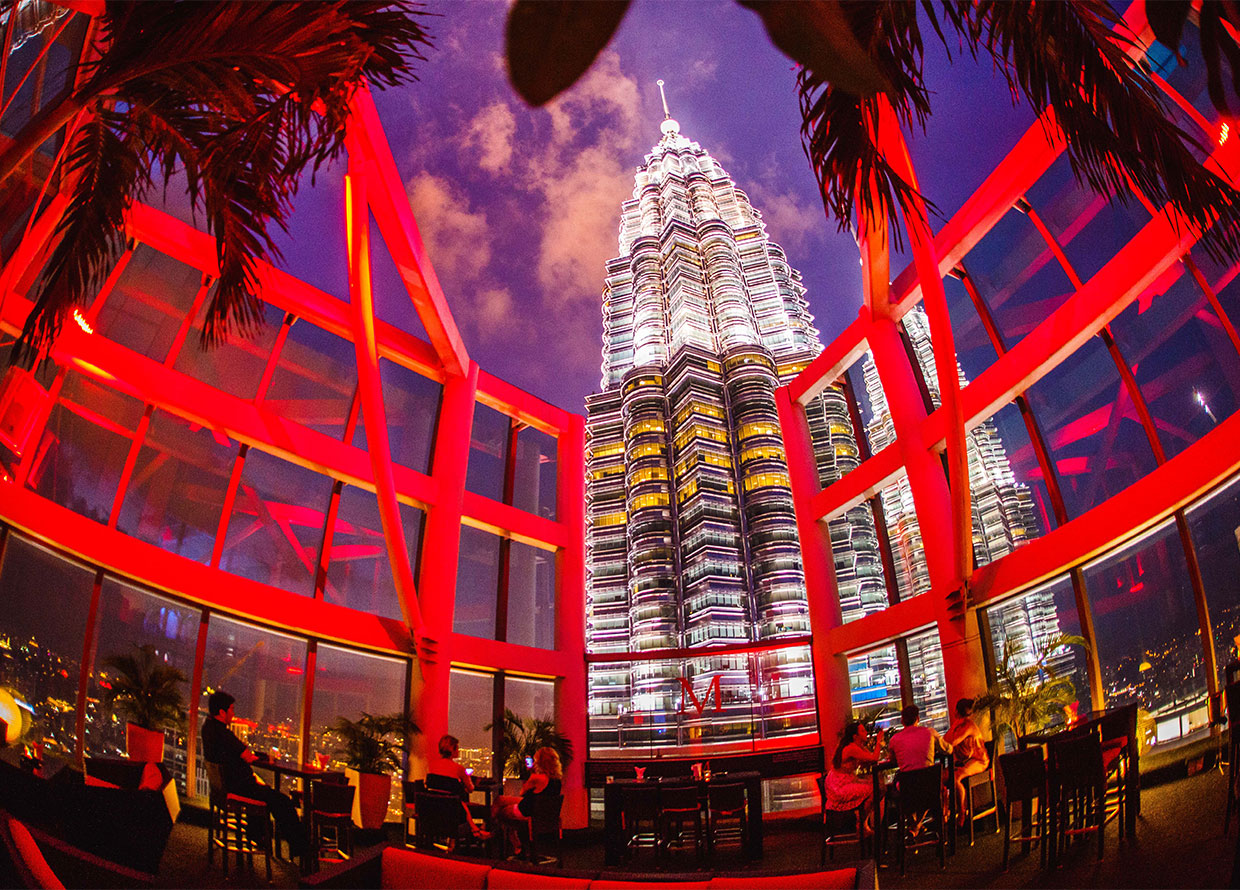 When talking about rooftop dining in Kuala Lumpur, Marini's on 57 is one of the first establishments that come to mind. Since opening in June 2012, the dining and entertainment destination has become an icon in the city for events and celebrations with its stunning vistas of the Petronas Twin Towers and KL's skyline. 
At 876 feet (267 metres) above sea level, Marini's on 57 continues to draw local diners and party-goers as well as international celebrities, tourists, and socialites alike for unique dining and hospitality experiences. To celebrate its 10-year milestone, the restaurant, bar and lounge has revealed a lineup of activities in October including a founder's menu, bartending competition, and guest bartender shifts along with an anniversary party this month.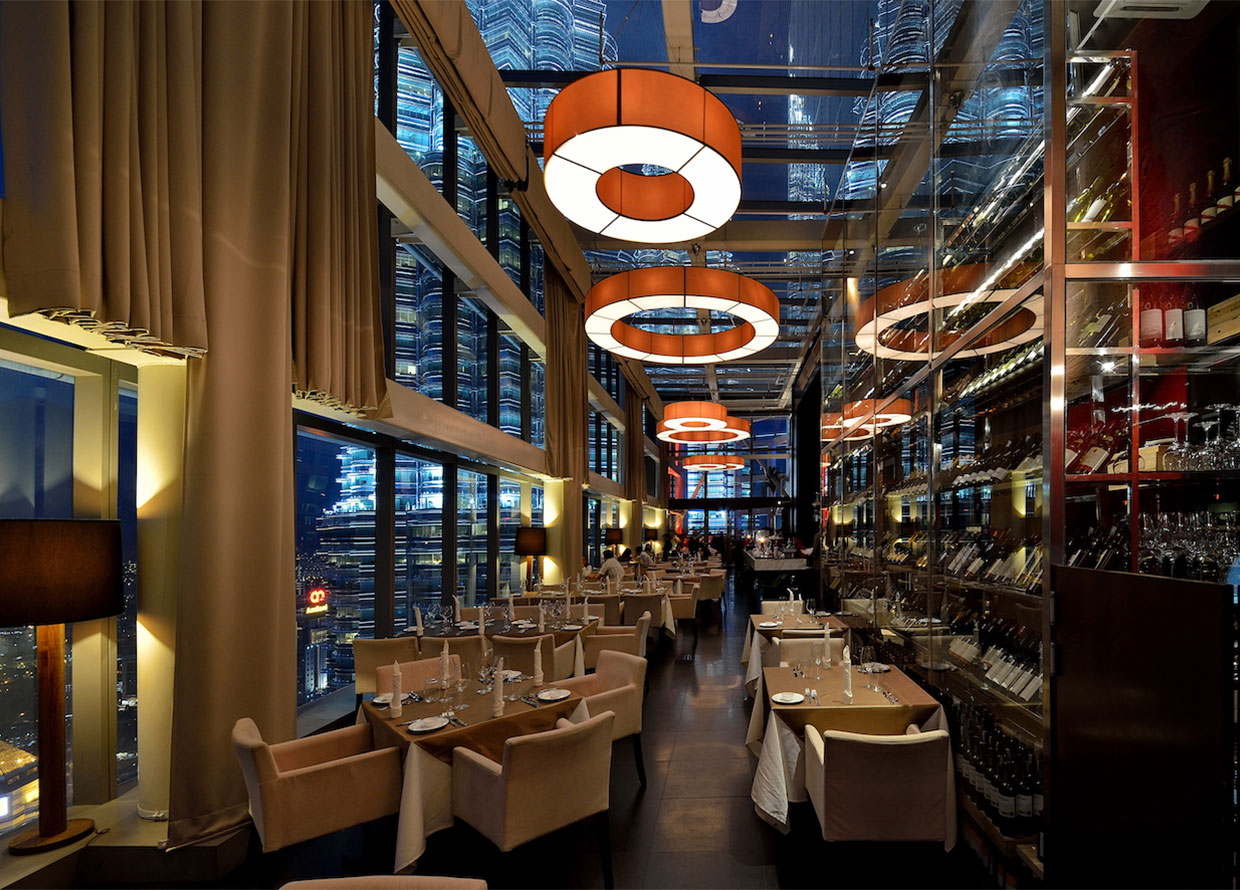 "When we first started this culinary journey, it was to share my passion for food and my vision for a world-class venue with the Malaysian public and the world. In addition to that, I have made it a point to promote Italy in my life and my work because it is a part of me. I believe that food is love and my love for food has led me to where I am today," said Cavaliere Modesto Marini, founder and owner of The Marini's Group. 
Marini's passion for fine Italian fare is embodied in the Founder's Menu, a 10-course degustation featuring handpicked dishes from the founder himself and his wife Elizabeth, as well as crowd-favourite orders at the restaurant in the past decade. Read on for our review and what to expect. 
SFIZI – FEGATO GRASSO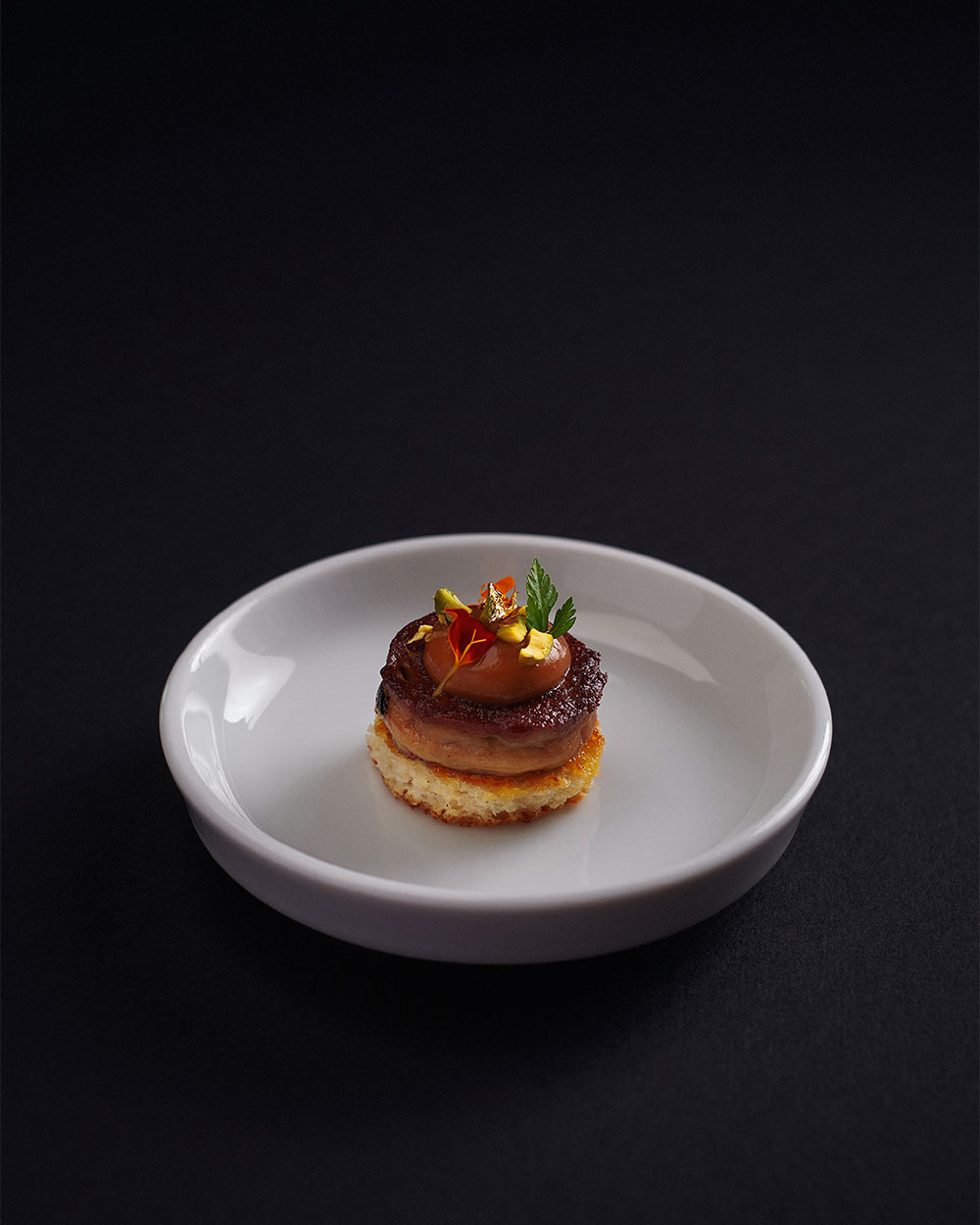 After starting the evening with vibrant cocktails over conversations in the lounge, we take our seats in the sophisticated dining area, set against the backdrop of the majestic Twin Towers. To kick off the menu, a Fegato Grasso (the Italian term for foie gras) arrives on a piece of bite-sized brioche bread, served with sweet pistachio and fig jam to cut through the fatty liver. 
STARTER – UOVA E INSALATA DI FETA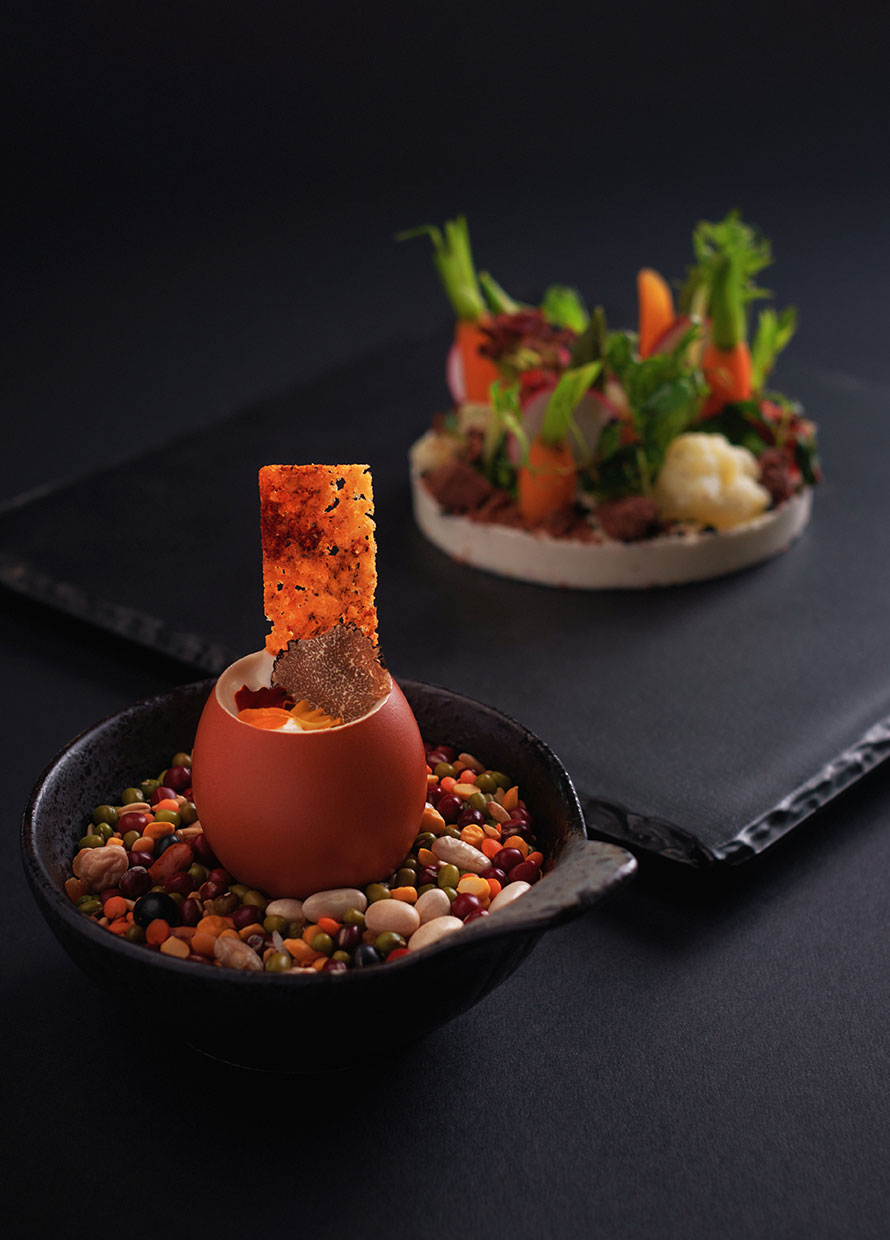 The starter comes next in the form of a duo comprising scrambled eggs and feta salad. To leave it at that would be a serious understatement, as the presentation and execution of this course are what really make it shine. The silky soft egg, for example, is topped with delicious Parmigiano foam in a delicate eggshell—satisfying to the eye and palate. Meanwhile, the feta salad presents itself as an 'edible garden' featuring shaved black truffle feta cream as the base with fresh vegetables sprouting from it. 
CAPPESANTE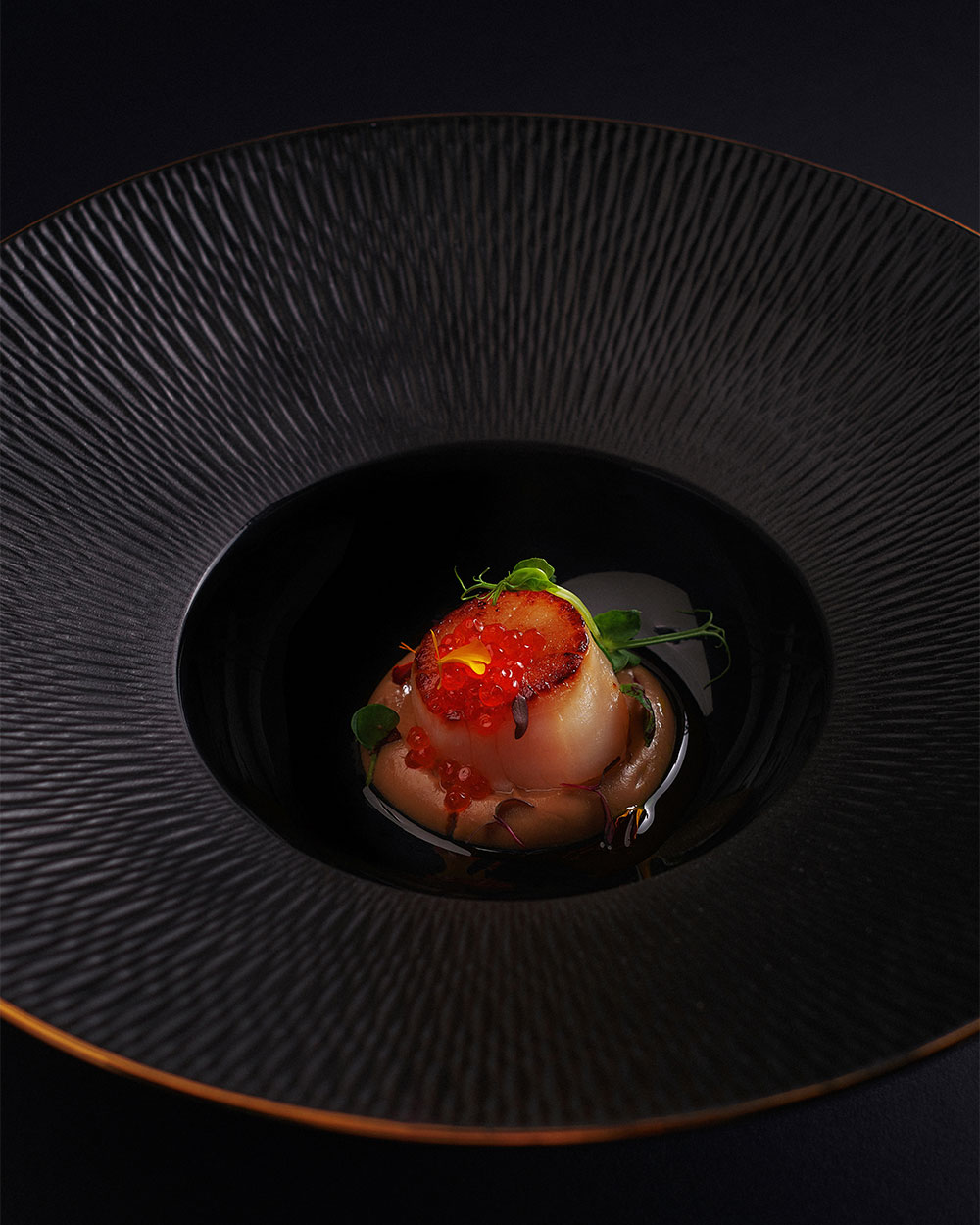 In the second starter, a Hokkaido scallop sits on a bed of porcini mushroom sauce, topped with fish roe and herbs for garnish. Beautifully seared and succulent to taste, the scallop's natural sweet flavours are complemented by the woody notes of the mushroom and umami roe. The dish pairs especially well with the R. Renaudin "L'Espiègle" Premier Cru Blanc de Blanc Brut 2006, a lovely champagne you'll scarcely find outside of Marini's on 57 (sold separately from the menu). 
CARPACCIO MARINATO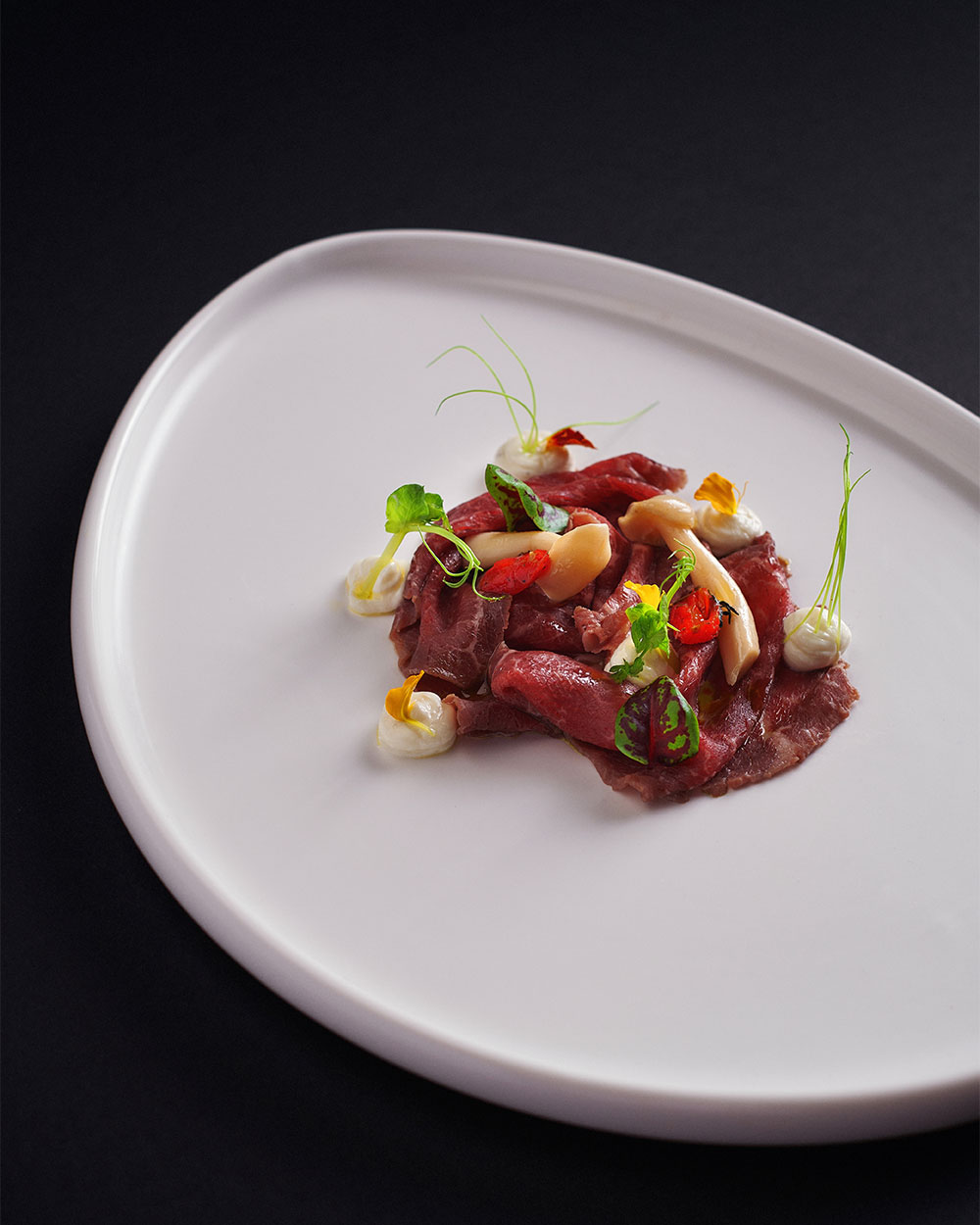 Next comes a dish that Elizabeth describes as a true taste of home for her husband—cured wagyu beef accompanied by shimeji mushrooms, ricotta cream, and cherry tomato confit. This salty and sweet dish is a traditional appetiser that's sure to delight Italians while inviting others to savour the best elements of their cuisine: fresh ingredients, textures, and cheese. 
SOUP – ZUPPA DI CAVOLFIORE 
Before moving on to the heavier courses of the meal, we have an intermission of cauliflower and kale soup. A thin slice of focaccia Parmigiano crouton forms a bridge across the creamy pottage, offering something to bite or dip into in between spoonfuls of soup. 
PASTA
–
TAGLIATELLE AL TARTUFO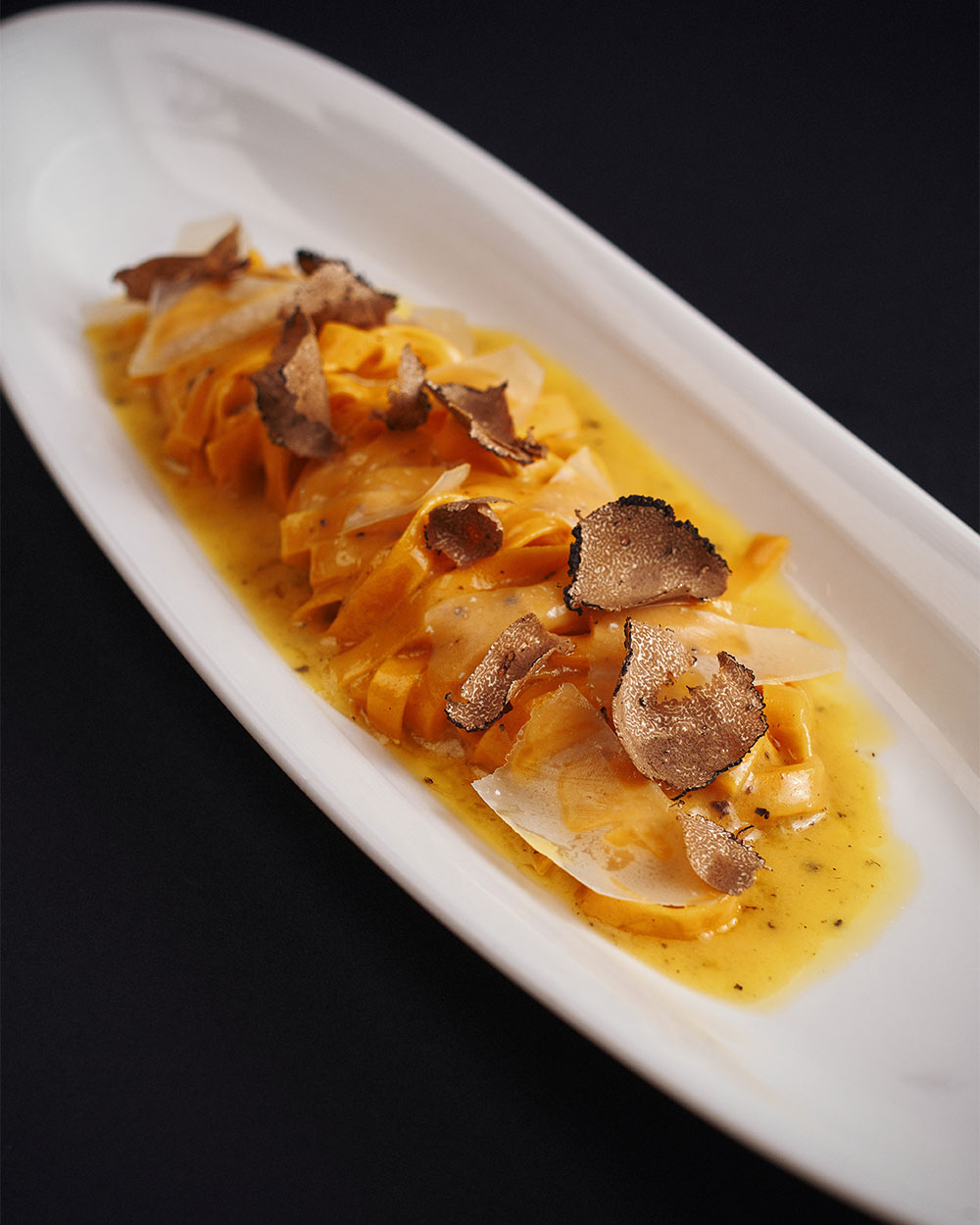 What's an Italian meal without pasta? For this menu, there are two options to choose from: tagliatelle or capellini. We opted for the former, which is house-made and coated with butter sage, parmesan cream, and black truffle. The result is an al dente texture that's rich but not cloying, with the truffle adding an earthy, aromatic touch. Those who choose the latter will be served angel hair pasta cooked with lobster, tomato and basil. 
MAINS – MERLUZZO & JAPANESE WAGYU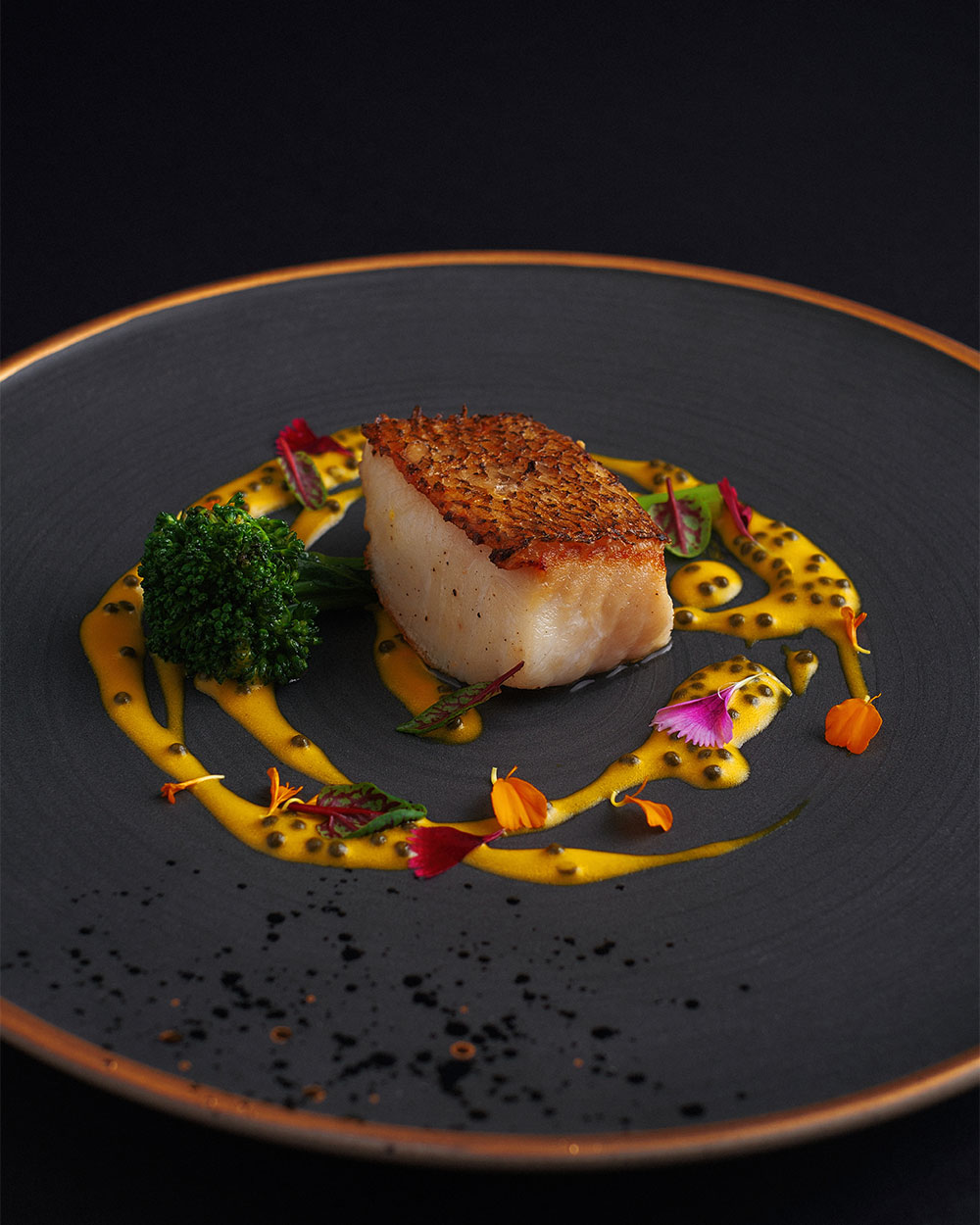 Why choose between meat or seafood when you can have both for your mains? The first on the menu is a perfectly seared cod fish that is desirably flaky, tender and delicious. It is served with saffron sauce peppered with caviar, making for an aesthetically plated dish. 
On the other hand, the Japanese Wagyu Sirloin Marble 5 offers a delightful melt-in-the-mouth experience, indulging the palate with rich, buttery fat. The accompanying potato croquette and truffle hollaindaise sauce helps to balance out the intense umami flavours, ending the savoury section of the menu on a high.
PRE-DESSERT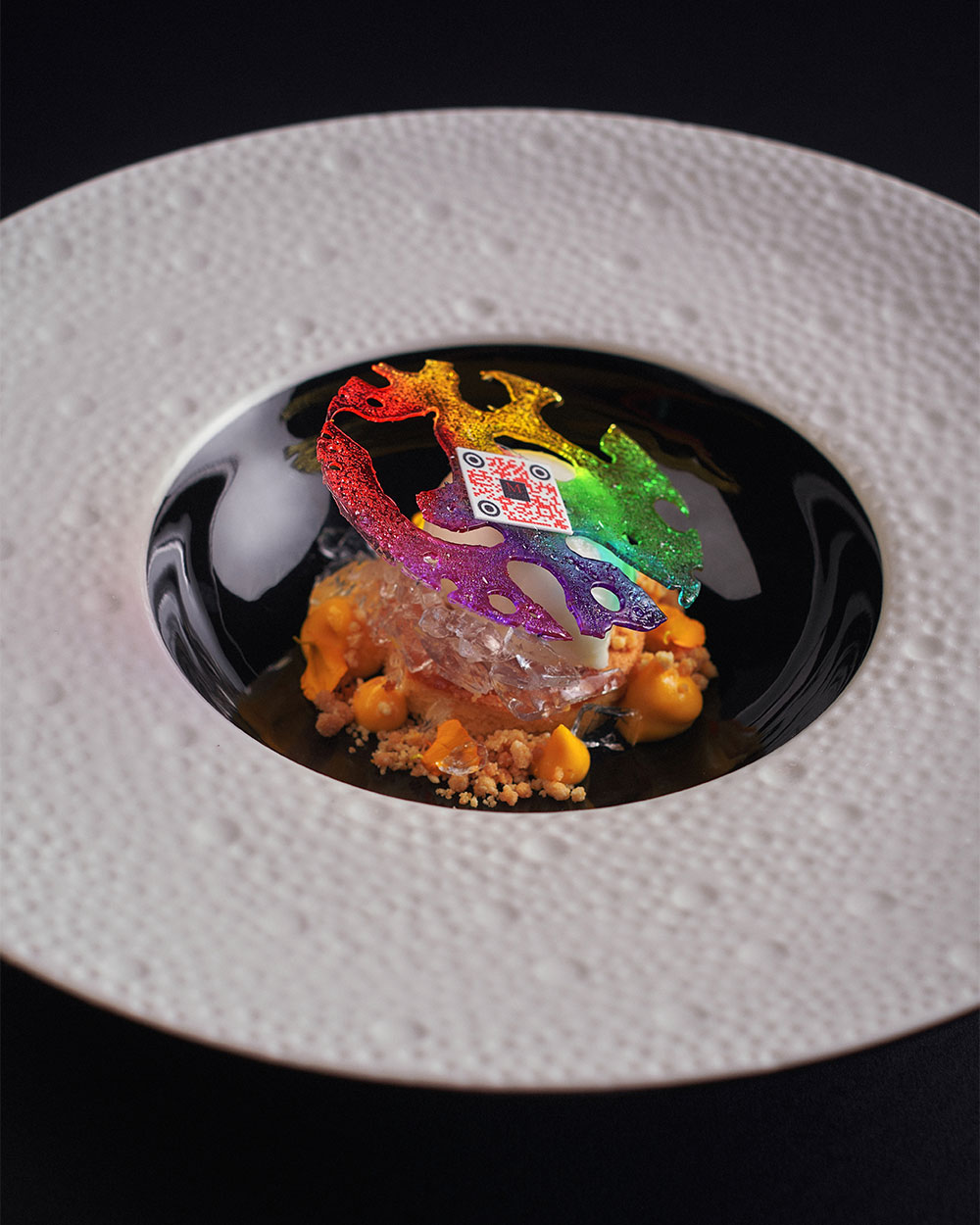 The "pre-dessert" paves the way for the finale with a colourful spectacle consisting of a technicoloured tuile crowning a yoghurt gelato, alongside lime granita, and almond sponge infused with citrus zest and tropical fruit cremeux. There's a tiny QR code printed on the white chocolate atop the Viva Marini-themed edible sugar glass, which diners can scan to learn more about the dessert and other surprises to come. 
DESSERT- DOLCI VIVA MARINIS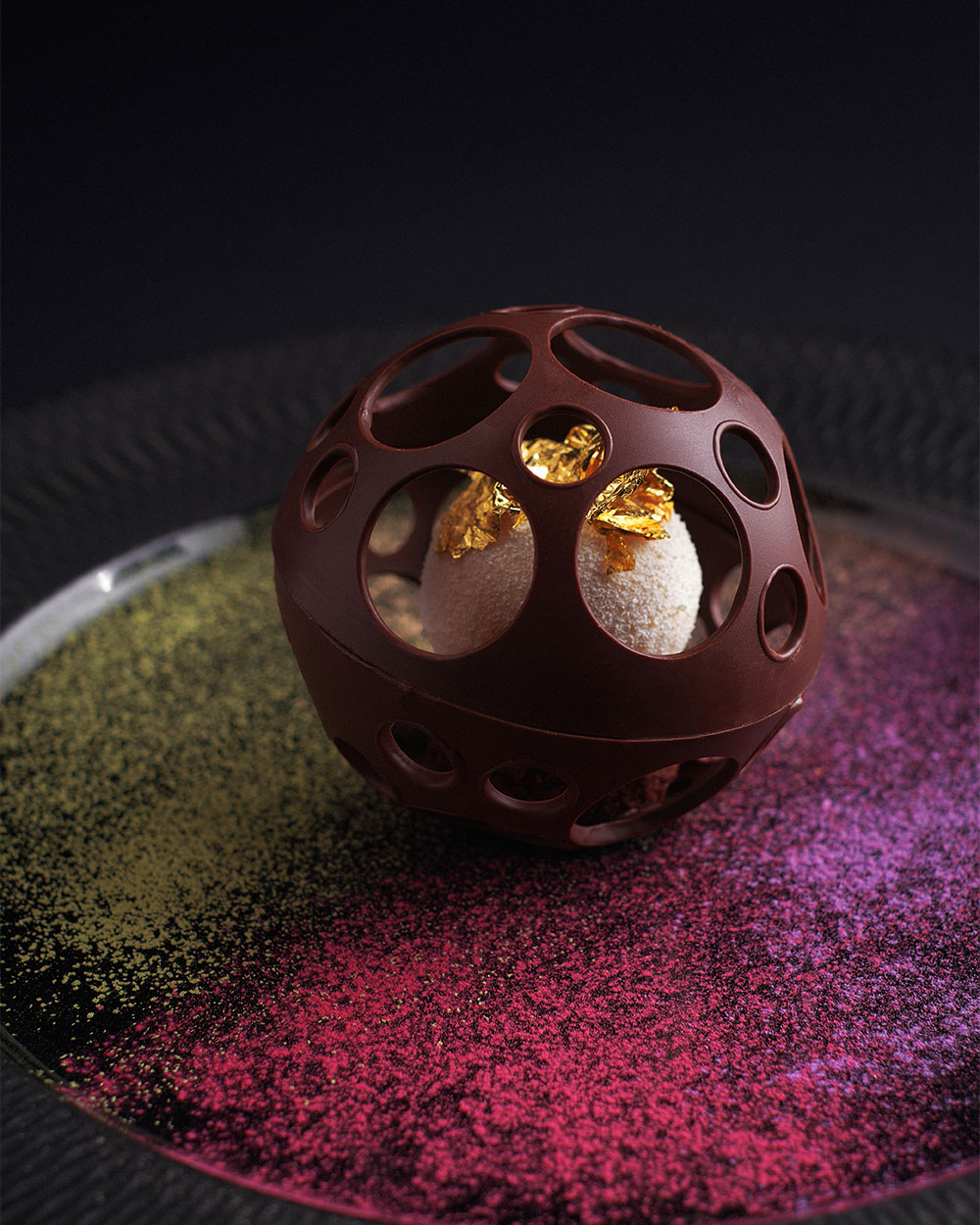 For the finale, diners will have to open a chocolate sphere to find the signature truffle-infused tiramisu and mascarpone cheese encased within. The rainbow colours decorating the plate aren't just for show—they are actually carrot, mint, berry and black goji powders that have a mild flavour to complement the tiramisu. 
The Marini's on 57 Founder's menu is priced at RM1,010++ per person and is available from 1 October 2022 until the end of the year. For reservations and enquiries, contact +603 2286 6030. For more information about the group's anniversary celebrations, click here.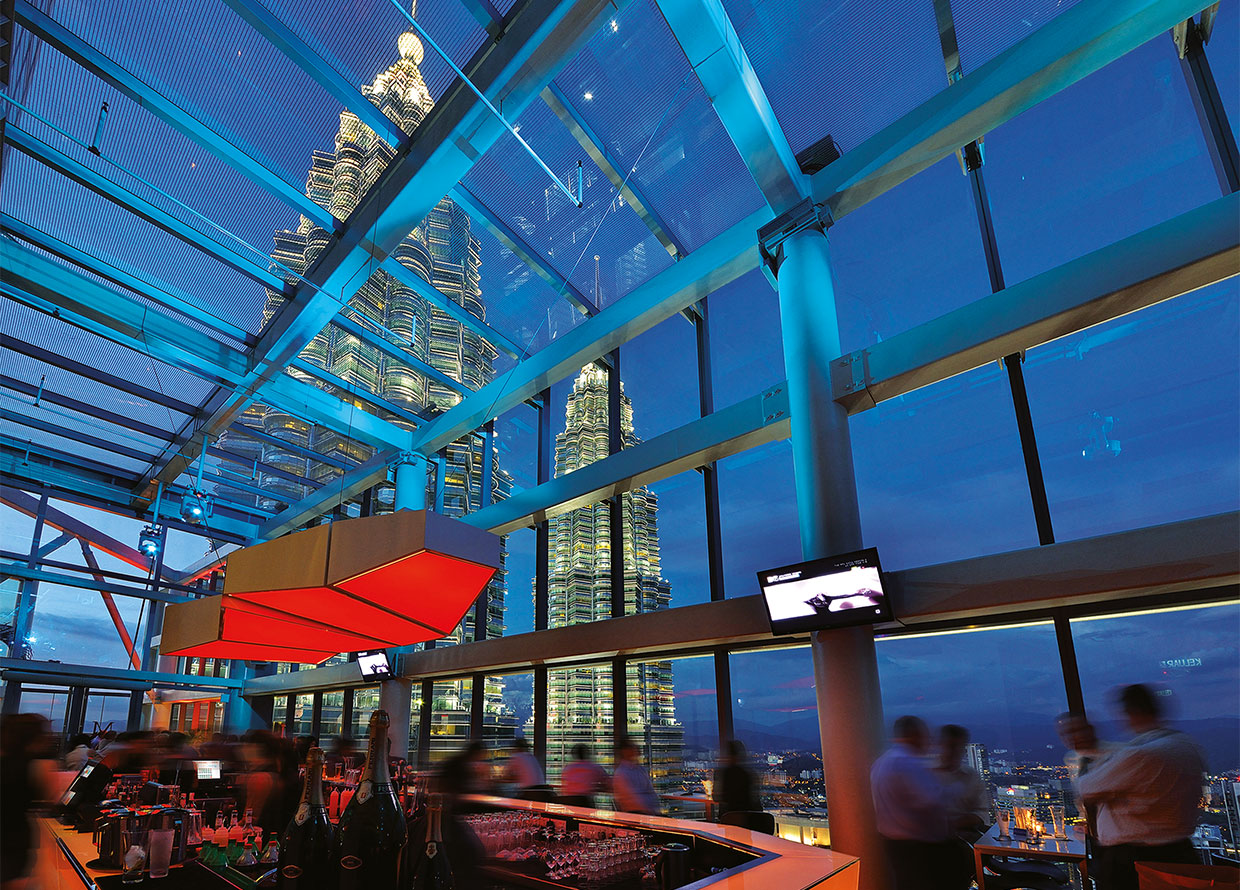 Marini's on 57
Address: Level 57, Menara 3 Petronas, Persiaran KLCC, 50088 Kuala Lumpur, Malaysia
Contact: +603 2386 6030
Email: [email protected]
Website | Facebook | Instagram
Find more food and drink stories here. 
| | |
| --- | --- |
| SHARE THE STORY | |
| Explore More | |