Food + Drink
#BUROEats: 8 New cafes and restaurants to visit in October 2022
New month, new eateries
Featured image: XOXO Cafe / Facebook | Featured Image Portrait: @malaysianflavours / Instagram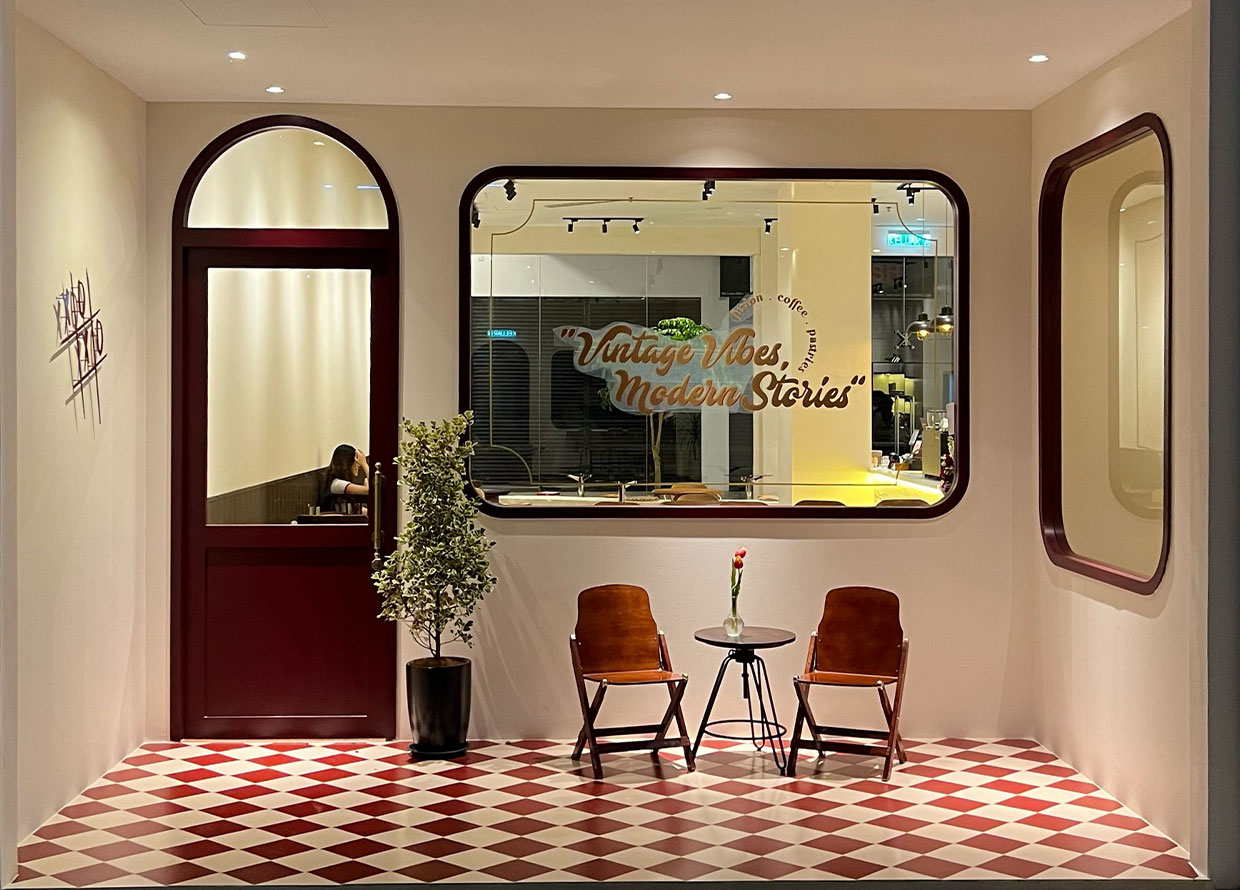 Where to eat in the Klang Valley this month: A boutique florist cum cafe in TTDI, a charcoal-grilled restaurant in Bangsar, a new dining enclave in the heart of KL, and more

1. A Little Bud Cafe
View this post on Instagram
What started out as a florist shop has now blossomed into TTDI's latest cafe, while still offering pretty floral arrangements for sale.  Beyond just a cafe, A Little Bud hopes to become a space that fosters warm relationships with its neighbourhood. Rustic rattan furniture and delicately preserved flowers set the scene here, exuding a cosy, Balinese-style atmosphere. The menu features coffee, artisan fruit tea, home-baked pies, homemade cakes and pastries by independent bakers, with more savoury options coming soon. 
View this post on Instagram
Address: 24, Persiaran Zaaba, Taman Tun Dr Ismail, 60000 Kuala Lumpur
Opening hours: 11am to 7pm (Tuesdays to Fridays) | 10am to 6pm (weekends) | Closed on Monday
Contact: 012 322 2703
2. Arang Restaurant
View this post on Instagram
Caution: Arang is coming in hot on this list, firing up the kitchen at Bangsar's Kapas Heights Condominium. Claiming to be KL's first Asian charcoal grilled restaurant that advocates for organic, earth-friendly, and gut-healing foods, the restaurant serves wholesome dishes that draw inspiration from Javanese cuisine. In line with its casual dining concept, Arang features a communal bar counter that's perfect for sharing dishes with your dining companions, as well as a leafy terrace for an outdoor dining atmosphere.
View this post on Instagram
Address: Block B, Level C2, Kapas Heights Condominium, Bangsar, Kuala Lumpur
Opening hours: 12pm to 3pm, 6pm to 10pm (Mondays to Saturdays) | 12pm to 3pm, 5pm to 9pm (Sundays and public holidays)
Contact: 019 947 0078
3. Piccadilly Cafe
View this post on Instagram
Located less than five minutes away from the bustling Masjid Jamek LRT station, Piccadilly Cafe makes its debut as the sister cafe to Picco Polo in Penang. Though barely two months old, the aesthetically pleasing space is fast becoming a hotspot on social media with its exposed brick walls, beautiful arches, and wooden furnishings. Stop by for the 'gram, stay for the coffee, desserts, matcha, and a wide selection of pastas. 
View this post on Instagram
Address: 62 & 64, Jalan Tun Perak, City Centre, 50500 Kuala Lumpur
Opening hours: 8am to 10pm daily
Contact: 03 2022 1102
4. Pots & Trays
View this post on Instagram
There's a new pet-friendly dining enclave in Bukit Bintang that's home to two eateries on this list (and more in the months to come): Commons KL. First up is Pots & Trays, which may look like a plant nursery selling gardening supplies; but actually doubles as a restaurant serving pizzas, juices, and craft beers. Just look for the greenest spot in the modern hub, contrasted against warm wooden walls, and you'll likely find yourself at the entrance of the diner. 
Address: Commons KL, 55, Bukit Bintang St, Bukit Bintang, 55100 Kuala Lumpur
5. Getting Morning Wood
View this post on Instagram
Besides Pots & Trays, Getting Morning Wood is the other new cafe to open at Commons KL. This coffee bar offers a range of caffeinated beverages, spanning Spanish dirty latest to Okinawa black sugar lattes. Customers can select their preferred blend from an assortment of beans, including Ethiopian, Guatemalan, and Indonesian varieties. Although renovations are still ongoing, customers can head to the first-floor balcony to enjoy their coffee fix. 
View this post on Instagram
Address: Commons KL, 55, Jalan Bukit Bintang, Kuala Lumpur
Opening hours: 10am to 10pm daily
6. Summation
View this post on Instagram
If you're familiar with the personalised notebook and stationery store, Summorie, think of Summation as its cafe offshoot. Nestled in Seri Kembangan, this relaxing space serves a plethora of sweet treats and beverages to fuel your journaling or doodling in between shopping for new writing supplies. The cafe's founders, Cynn and Yang, hail from Penang and have incorporated the island's synonymous nutmeg into the menu. From Nutmeg Soda to decadent Nutmeg Banana Chocolat, fans of the local fruit will be spoilt for choice here. 
View this post on Instagram
Address: B-2-1, 32 Avenue Phase 2 Pusat Perniagaan Bukit Serdang, Jalan BS14, 3, Taman Bukit Serdang, 43300 Seri Kembangan, Selangor
Opening hours: 9am to 6pm (Mondays to Saturdays)
Contact: 011 2570 5980
7. Ditto
View this post on Instagram
Formerly located in Mahsa Avenue, Ditto has now moved to a new address in Damansara Heights—offering its beloved beans and blends to coffee addicts in the neighbourhood. The bigger space is characterised by minimal interiors that are fitted with marble and granite furnishings. Whilst the current food menu is limited, customers can look forward to a rotation of blends twice a month, ranging from roasters in Thailand, UK, Germany, Spain, and more.
Address: 128, Jalan Kasah, Bukit Damansara, 50490 Kuala Lumpur, Wilayah Persekutuan Kuala Lumpur
Opening hours: 8am to 5pm
Contact: ​​012 972 1768
8. XOXO Coffee 
View this post on Instagram
XOXO Coffee is the new hangout spot for Taylor's University Lakeside students, thanks to its strategic location at Syopz—the in-campus retail space. Designed for the social media generation, this contemporary cafe exudes vintage vibes with its colourful display of vinyl records and retro-inspired checked floors that will attract working adults for a walk down memory lane. Aesthetics aside, the menu comprises a decent range of brunch dishes, pastries, cakes, coffee, and coolers for everyone. 
View this post on Instagram
Address: Lot No G-2, The Boardwalk, Syopz Mall No.2, Jalan Taylor's 47500 Subang Jaya, Selangor
Opening hours: 10am to 8pm (weekdays) | 10am to 7pm (Saturday)

Bonus: New outlets of crowd-favourite restaurants
These popular eateries may not be novel in Malaysia but have recently opened another outlet in the Klang Valley which may be closer to you!
Burger & Lobster KLCC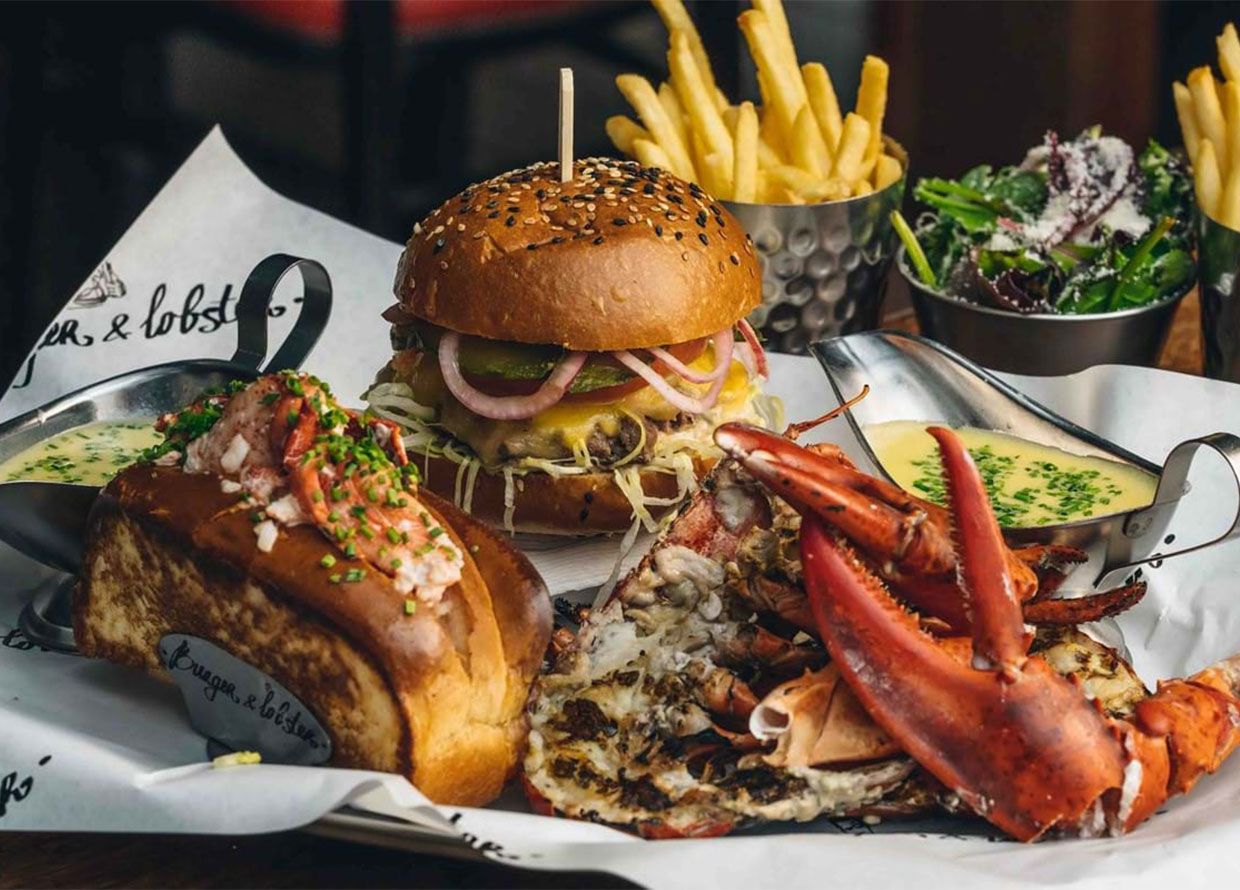 Seven years after Burger & Lobster first arrived on Malaysian shores at Resorts World Genting, KLites are finally getting an outlet that's closer to the city. Tucked in Suria KLCC, the second outlet of the famous London-born dining spot will feature the brand's mainstay prime-cut burgers, wild-caught Atlantic lobsters, and signature Original Lobster Roll. In addition, it will the serve an outlet-exclusive Lobster Laksa, comprising Canadian lobster braised in an aromatic coconut broth topped with herbs, laksa noodles, and fried bean curd. 
Address: Petronas Twin Tower, Lot G46, Ground Floor, Kuala Lumpur City Centre, 50088 Kuala Lumpur
Opening hours: 4pm to 10pm daily
Botanica + Co Bamboo Hill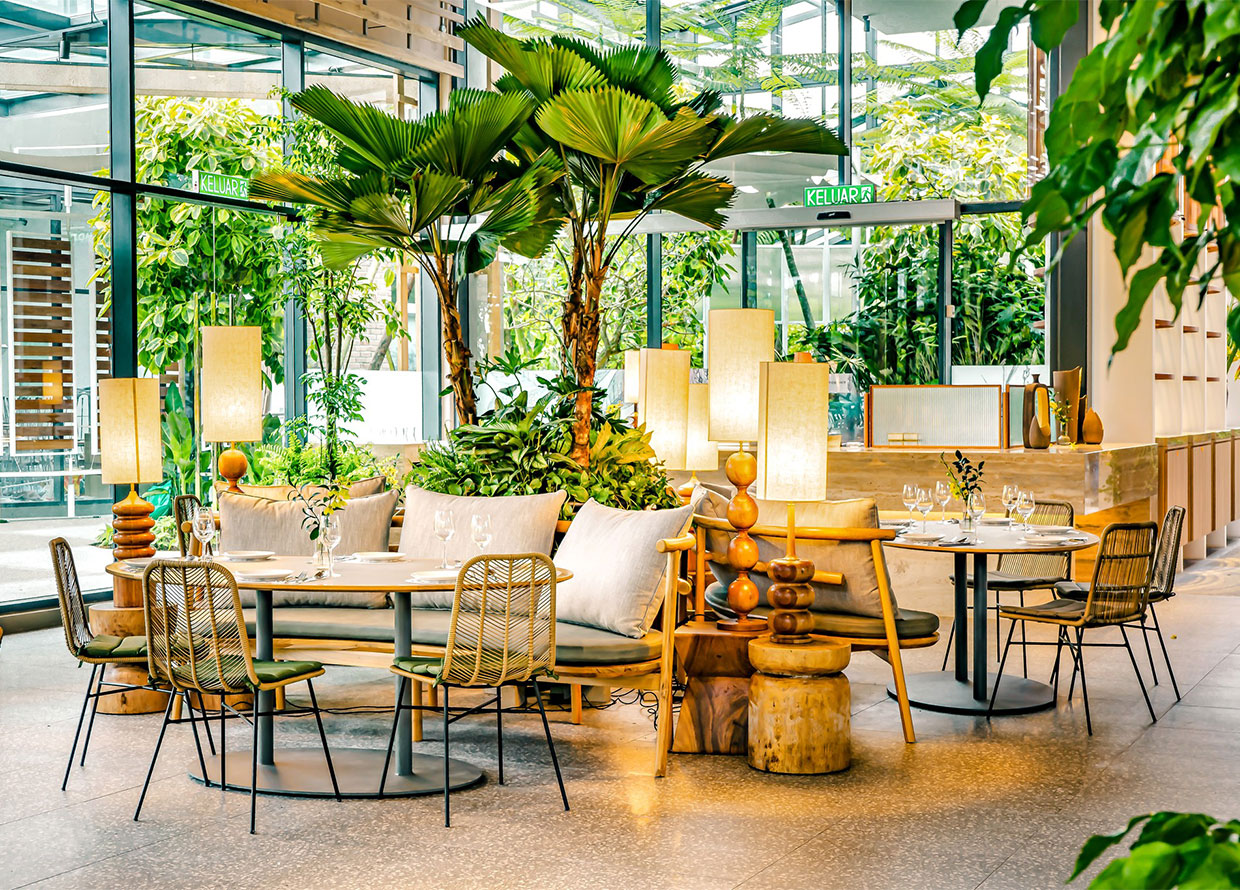 Opening on 6 October, Botanica + Co is set to offer "a bigger, bolder, and smokier concept" compared to its Bangsar South and Alila Bangsar locations. Set amidst a lush bamboo escape, this new flagship outlet will serve new items born of woodfire ovens and charcoal grills. Expect whole foods cooked in natural methods to honour the authentic flavours of the ingredients, as well as weekend brunches and big barbecue blowouts during festive seasons.
Address: P-09, Taman Bukit Bambu Off, Lebuhraya Duta – Ulu Kelang, Taman Bamboo, 51200 Kuala Lumpur 
Opening hours: 6pm to 10pm (Thursdays to Sundays)
Website | Facebook | Instagram
Find more #BUROEats here. 
| | |
| --- | --- |
| SHARE THE STORY | |
| Explore More | |