After nearly eight years at the helm, Alessandro Michele has officially parted ways with the house of Gucci.
Speculation began on Tuesday, 22nd of November. WWD received word from an anonymous source that Michele was "asked to initiate a strong design shift" but could not meet the demands, while another source shared that François-Henri Pinault, CEO of Gucci's parent company Kering, is "looking at a change of pace for the group's star brand." Today, both the company and Michele confirmed his departure from Gucci after a tremendously successful seven-year run as creative director, and after more than 20 years in total spent at the house.
View this post on Instagram
Michele bid his farewell to the house stating, "There are times when paths part ways because of the different perspectives each one of us may have. Today an extraordinary journey ends for me, lasting more than twenty years, within a company to which I have tirelessly dedicated all my love and creative passion. During this long period Gucci has been my home, my adopted family. To this extended family, to all the individuals, who have looked after and supported it, I send my most sincere thanks, my biggest and most heartfelt embrace."
"Together with them I have wished, dreamed, imagined. Without them, none of what I have built would have been possible. To them goes my most sincerest wish: may you continue to cultivate your dreams, the subtle and intangible matter that makes life worth living. May you continue to nourish yourselves with poetic and inclusive imagery, remaining faithful to your values. May you always live by your passions, propelled by the wind of freedom," he added.
Without going into detail, Pinault shared in an official statement released by Kering, "The road that Gucci and Alessandro walked together over the past years is unique and will remain as an outstanding moment in the history of the House. I am grateful to Alessandro for bringing so much of himself in this adventure. His passion, his imagination, his ingenuity and his culture put Gucci center stage, where its place is. I wish him a great next chapter in his creative journey."
View this post on Instagram
Alessandro Michele had not only reshaped the house, but he introduced an entirely new world to fashion that was unlike anything we've ever seen before. Every season, Michele transported us into his very own fantastical, neo-romantic universe that exploded with creativity and colour. Each collection was always different from the last, and we never knew what he would come up with next. The sheer magnificence of Michele's artistic brilliance at the Italian powerhouse had left an impact in the fashion industry that can never be replicated. It was simply magical.
Following Raf Simon's sudden announcement of the closure of his eponymous label only a day prior to the release of WWD's article on Tuesday, word was circulating that the fashion world is going through a shift—but none would have expected Michele to step down from his role right after. Unfortunately, it seems all things good must come to an end eventually. Gucci's sales had plummeted this year, and they needed something new, which resulted in his departure. Nevertheless, Michele's time in Gucci will never be forgotten. As we wait with bated breath to find out what's next for the visionary designer, as well as the unveiling of his successor, we take a look back at some of Alessandro Michele's most revolutionary moments during his reign at the house of Gucci. 
The beginning
Michele was offered temporary creative reigns in January of 2015, following the dismissal of his predecessor Frida Giannini, who had a 15-year run as creative director. He was given only five days to completely redesign Giannini's Autumn '15 menswear collection for the house, which was later presented at Milan's menswear week—and it was a major hit. Two days later, Michele was officially appointed as the creative director of Gucci.
The first look of the collection, a striking red pussy bow blouse with black trousers and a Gucci belt on a male model, was instantly a 180-degree turn from Gucci's traditional design codes, which was based on minimalist sophistication. Blurring the lines between masculinity and femininity, the collection introduced the eccentric androgynous aesthetic that is now synonymous with Michele's Gucci.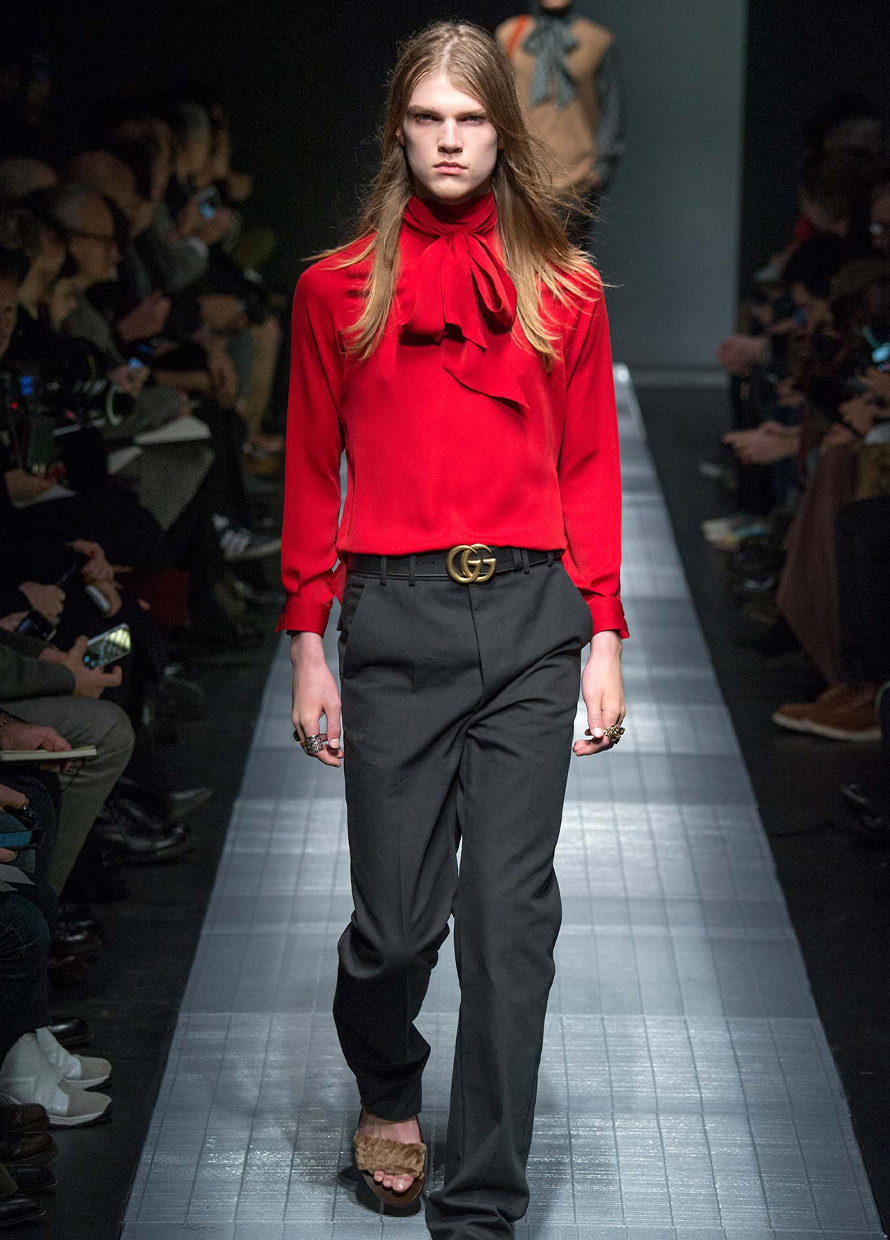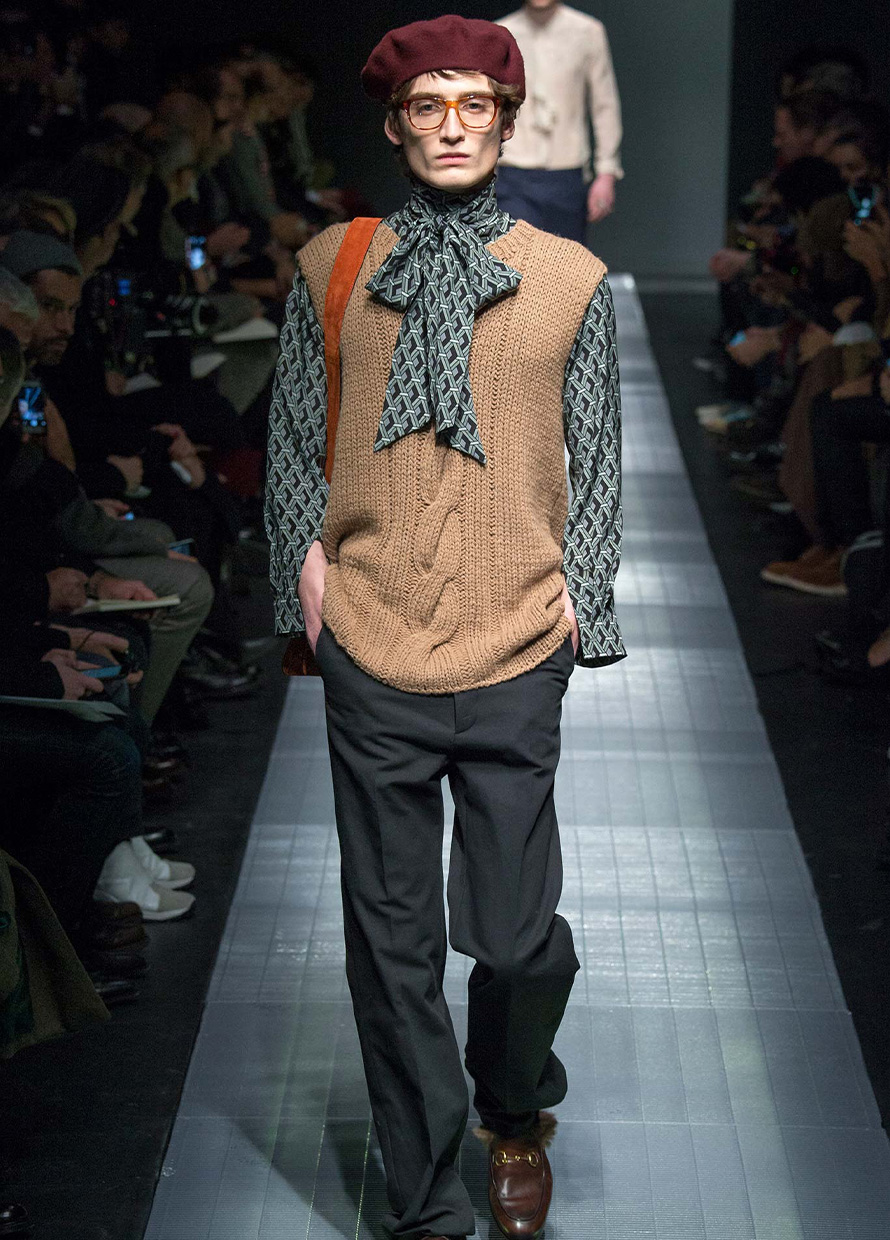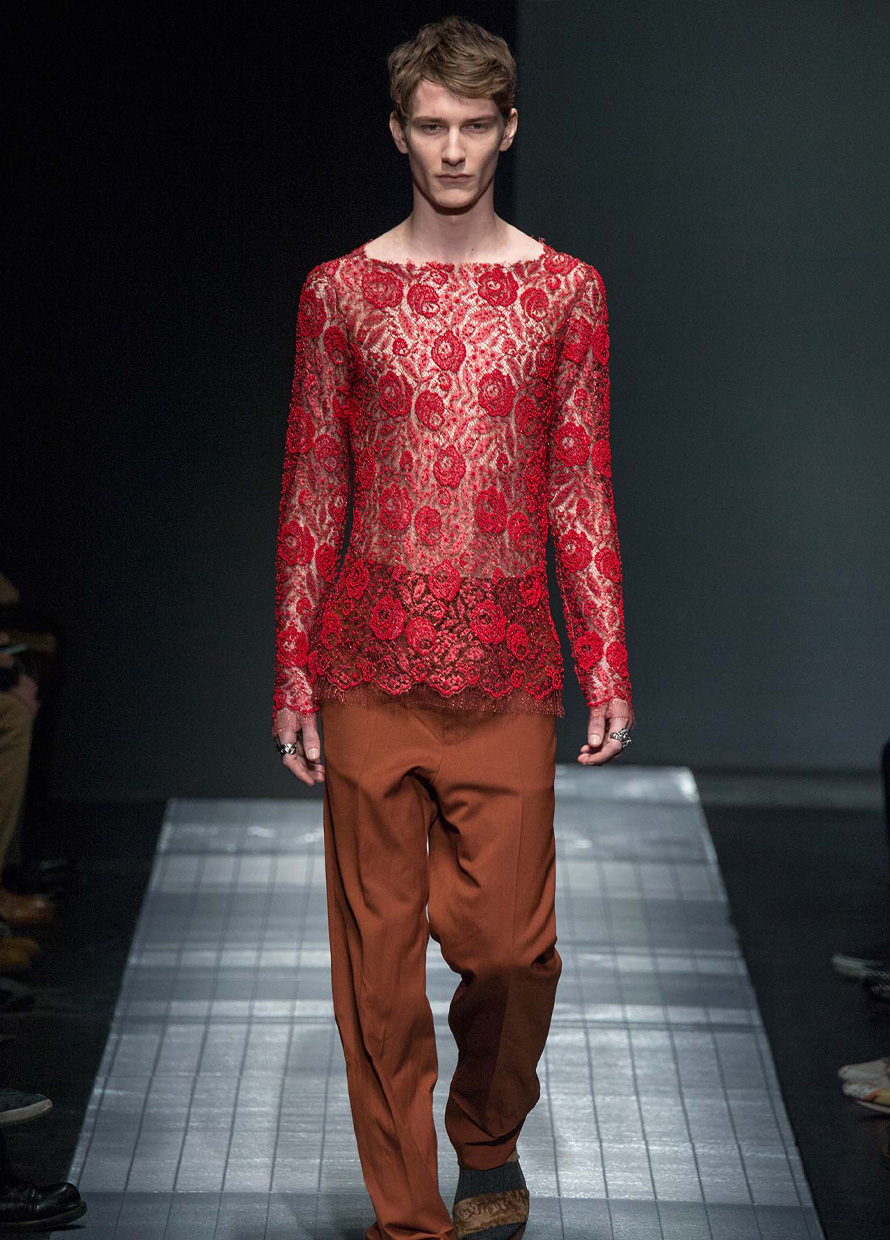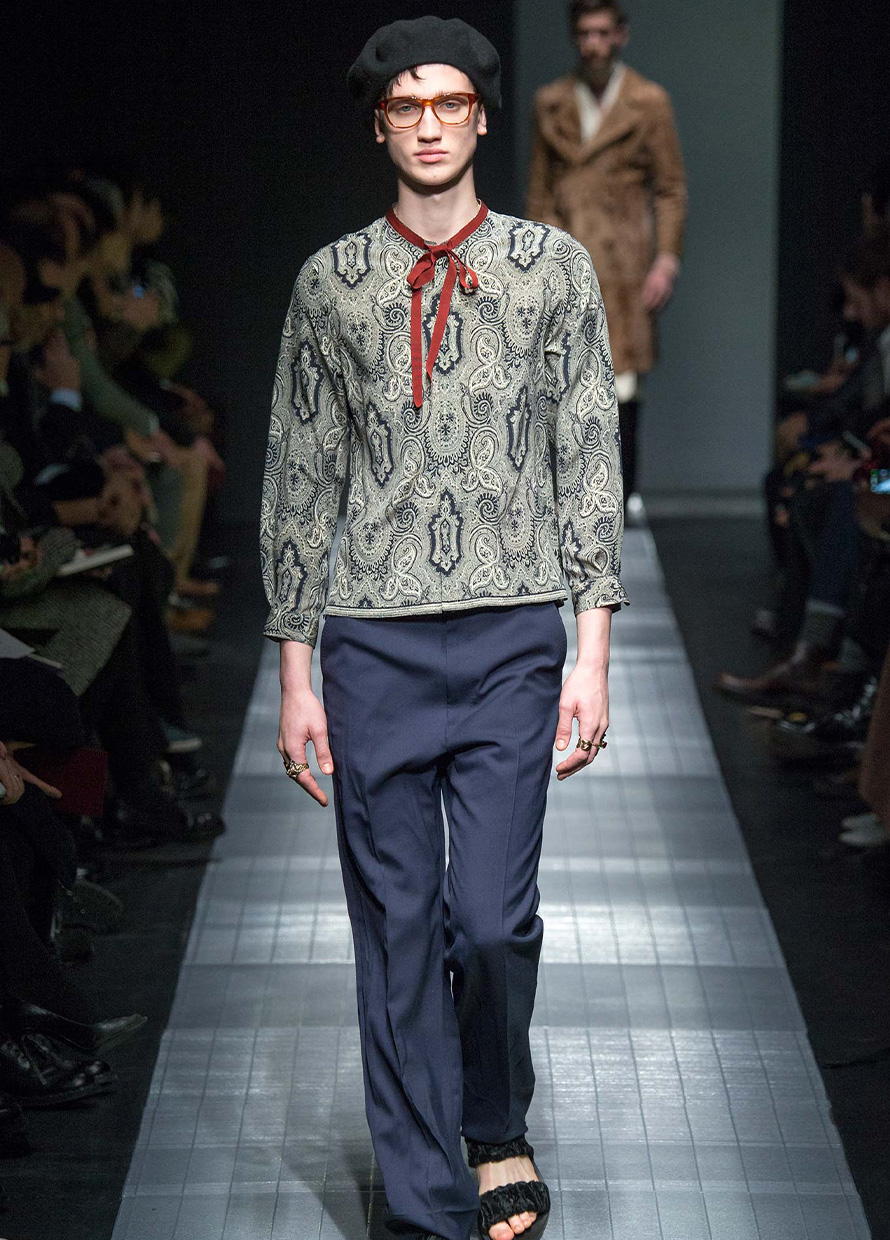 Strange accessories
Undoubtedly one of Gucci's most unforgettable moments, the AW18 cyborg-themed runway show saw models cradling realistic, life-sized replicas of their own heads, as well as baby dragons and iguanas. Michele collaborated with Italian special effects studio Makinarium to design the fantastical accessories, which took six months to complete.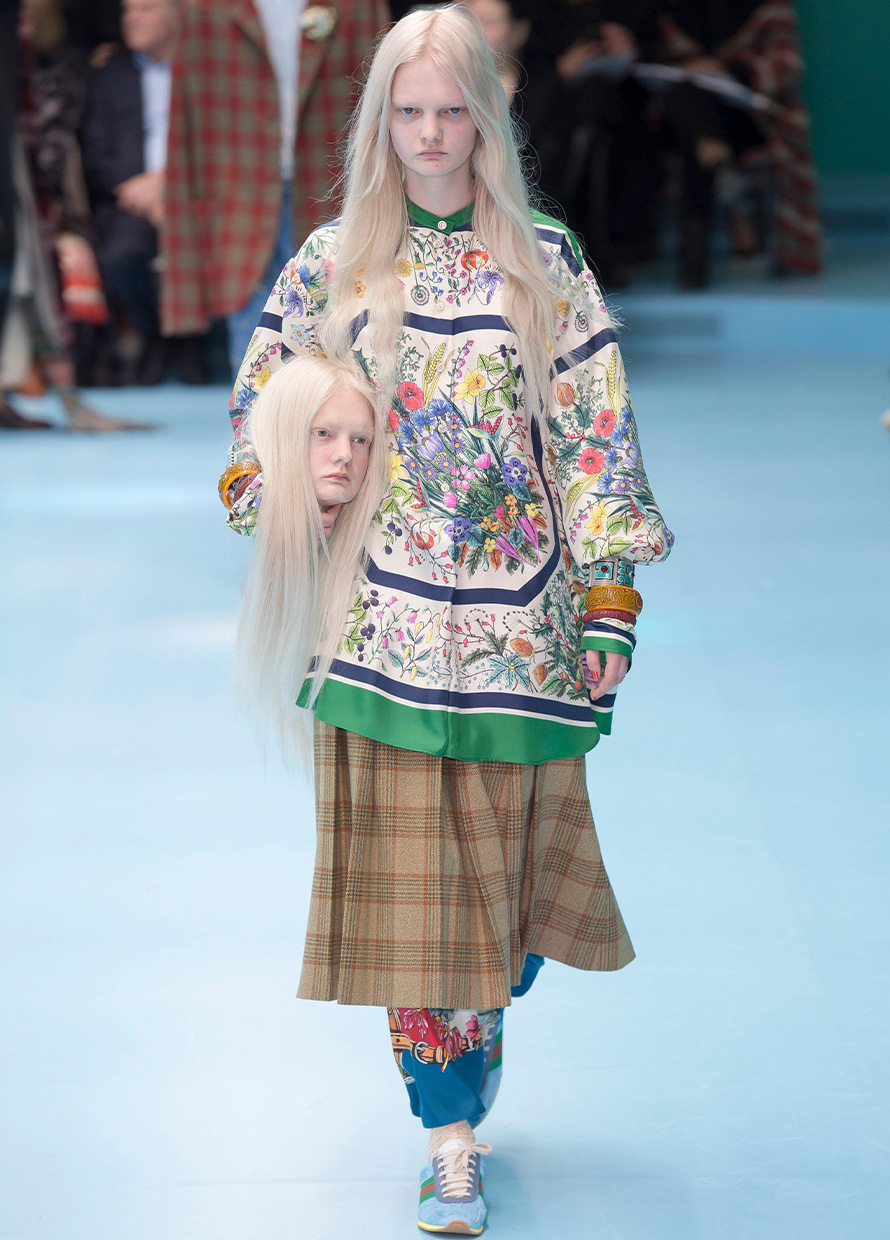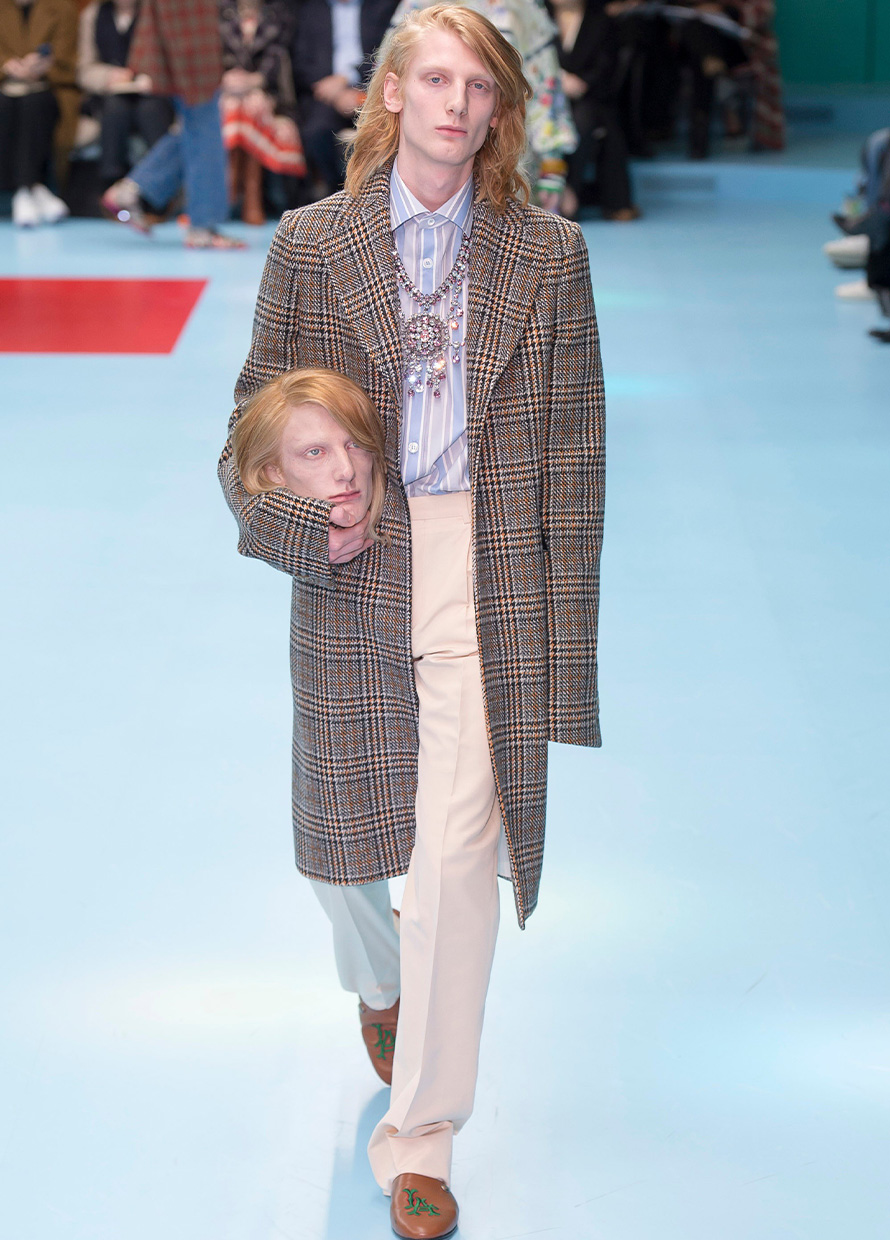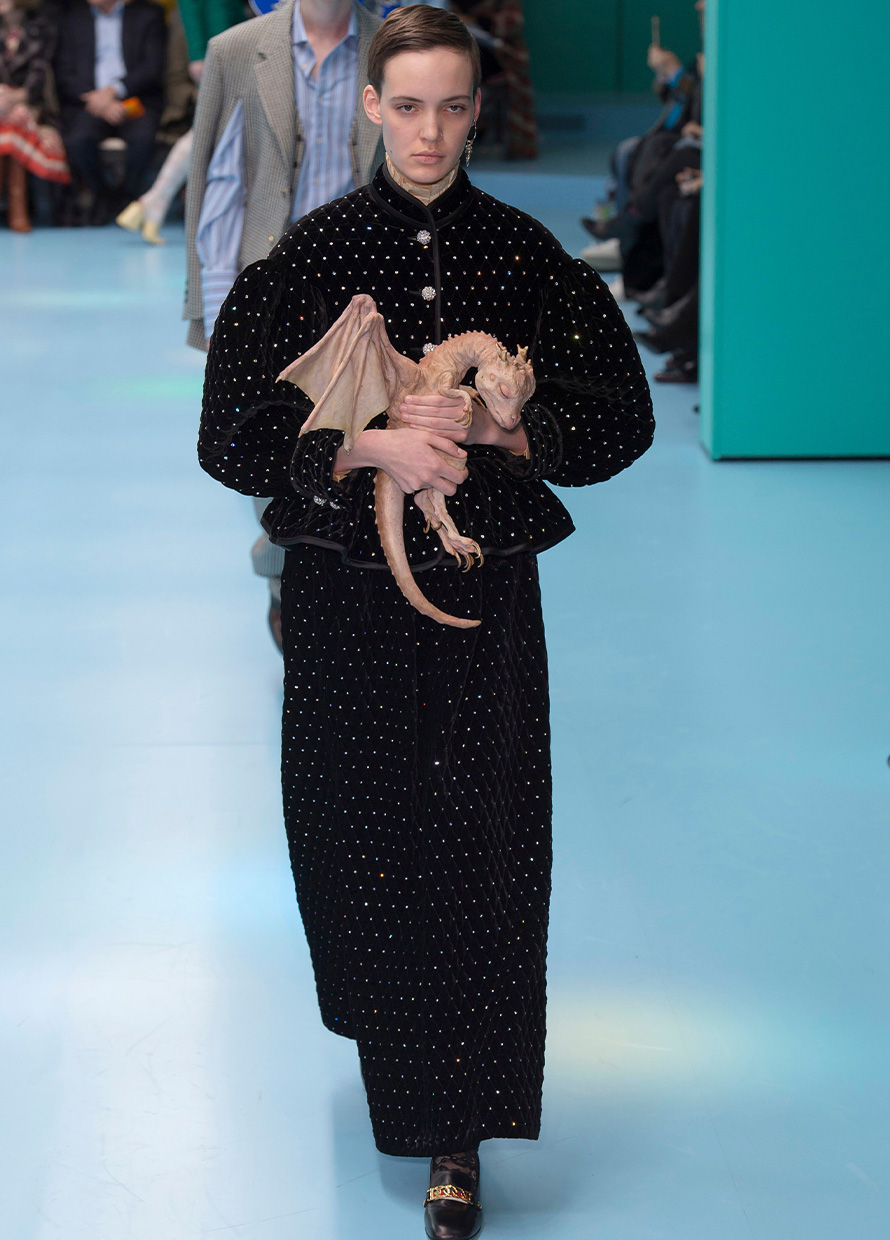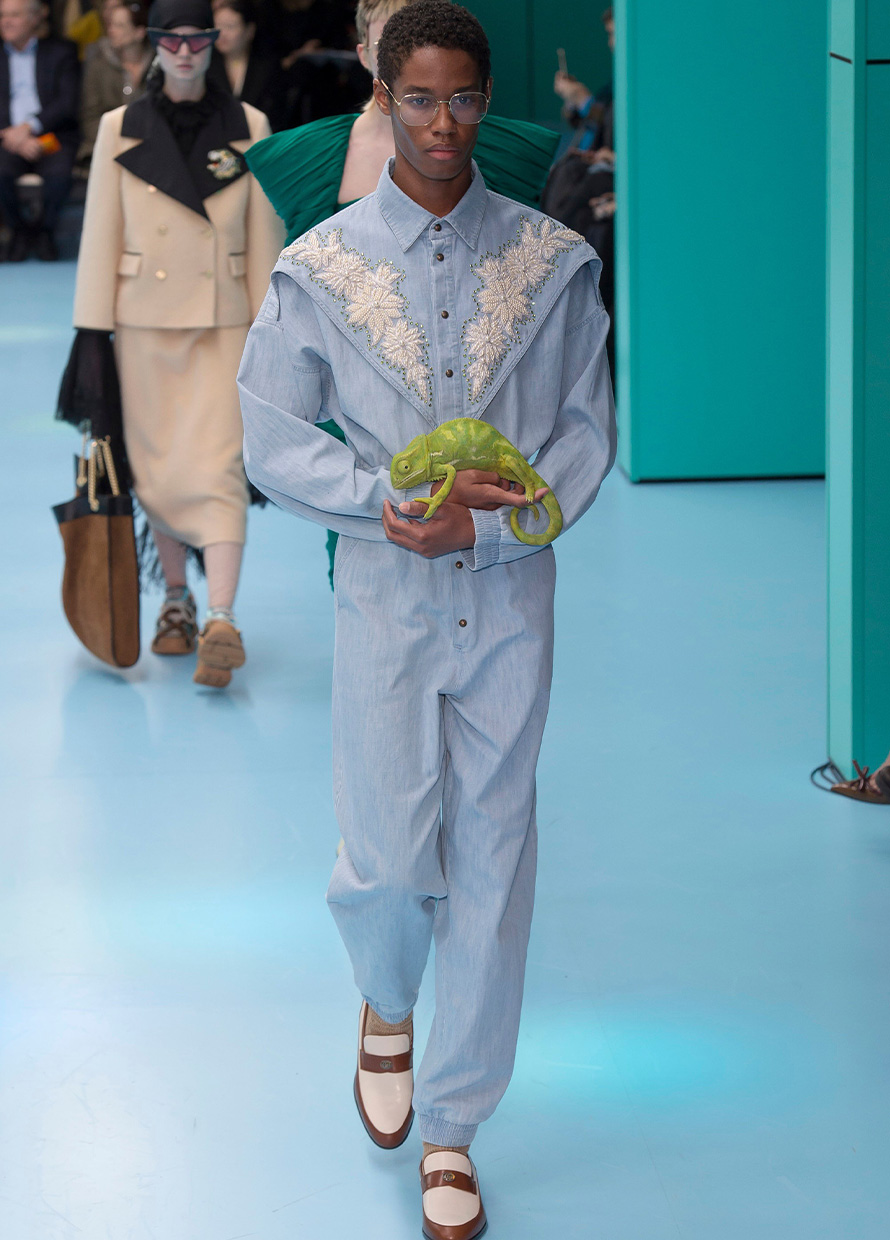 Twinsies with Jared Leto
Michele upped the ante for Jared Leto's 2022 Met Gala ensemble. Instead of a realistic head as Leto's companion, the two were seen on the red carpet matching head to toe. With their similar hairstyles, it was the perfect idea.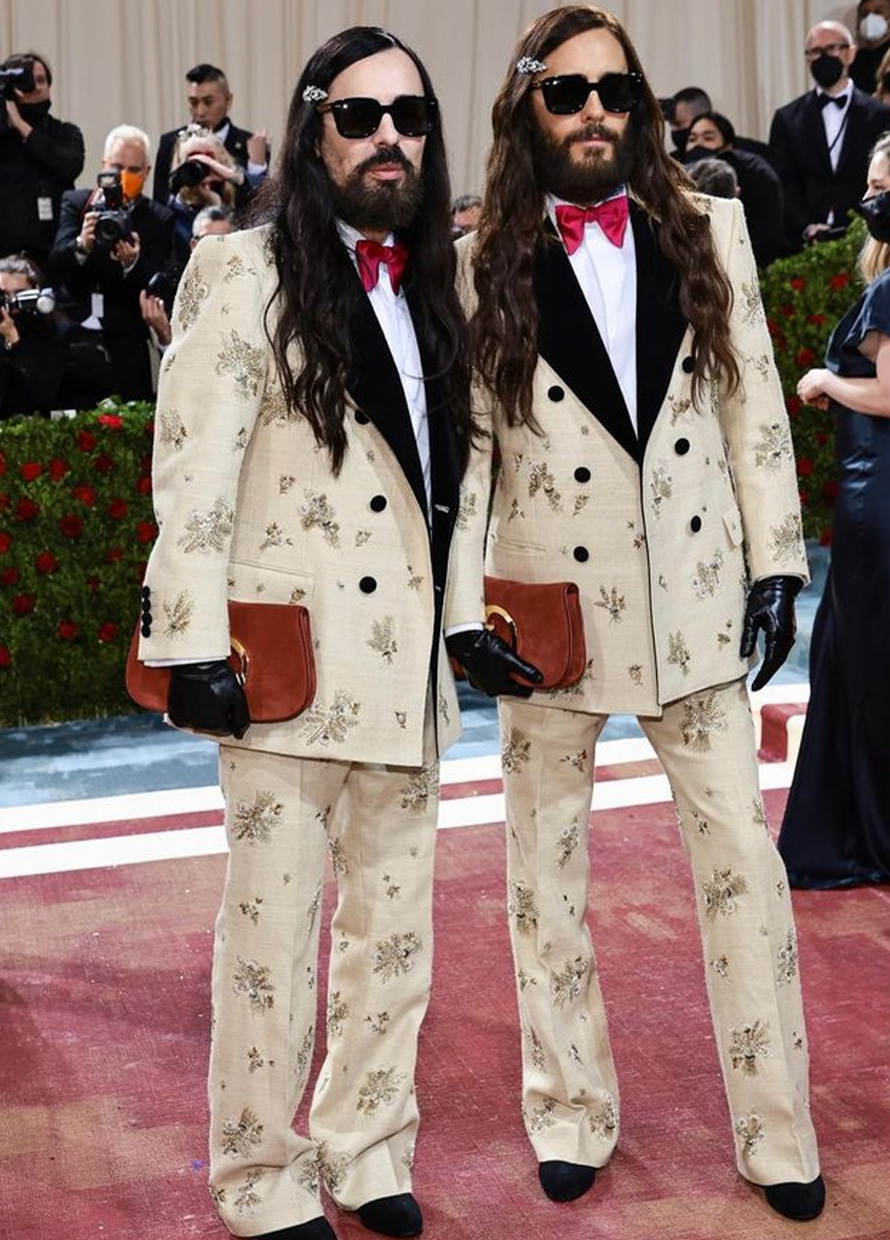 Through the looking glass
Dubbed 'The Dream Maker', the AW20 show gave the audience a glimpse into what goes on behind the scenes. From the makeup to hair to dressing, the full preparation process backstage could be seen behind transparent walls. Like many of Michele's Gucci shows, it was truly an experience.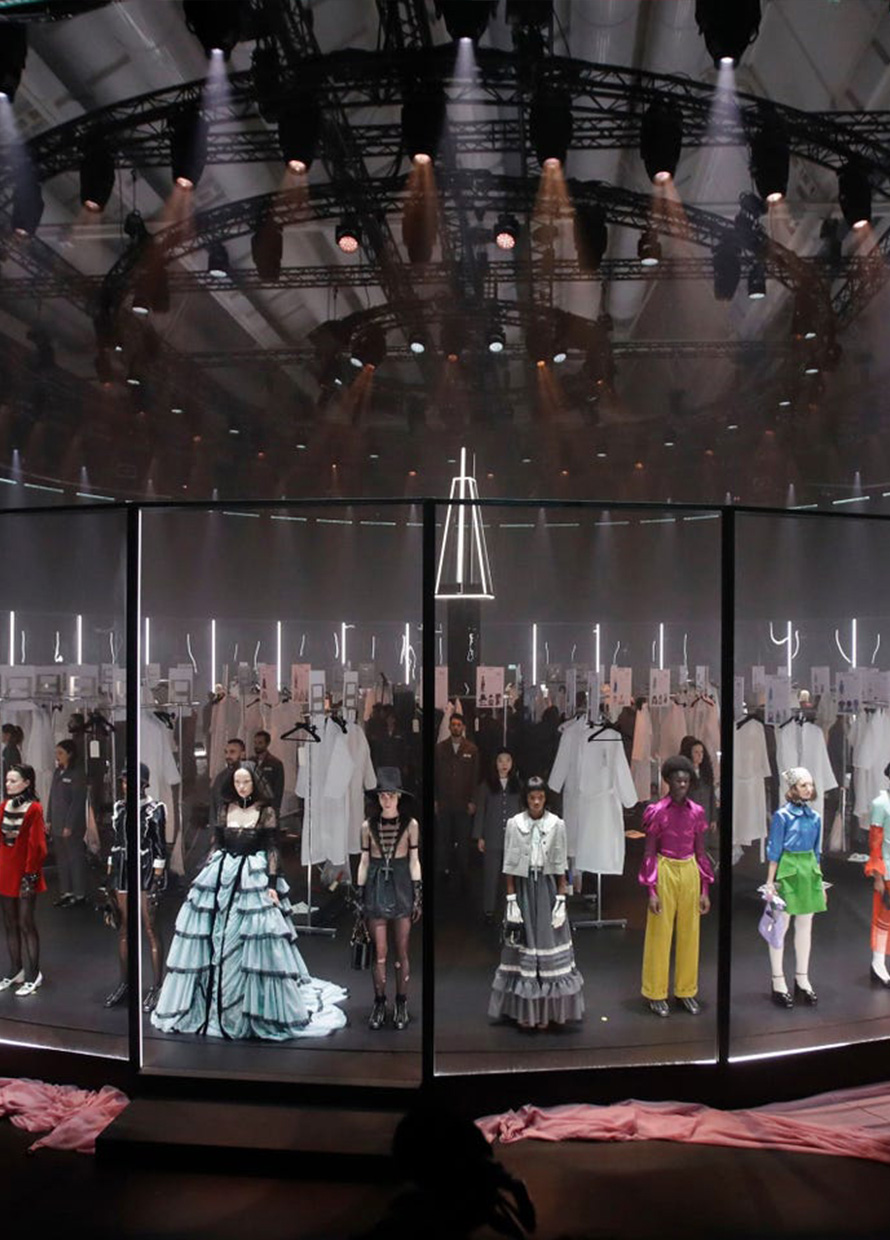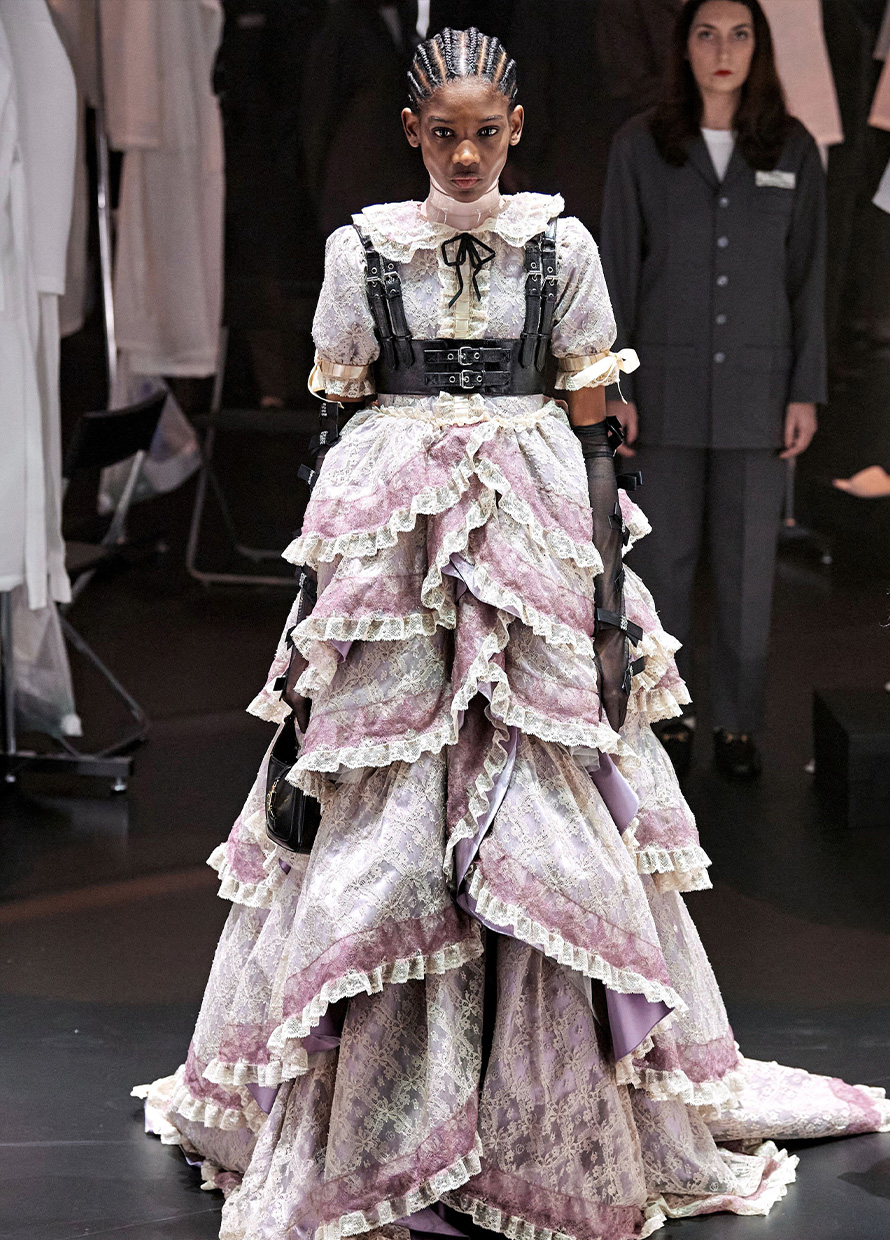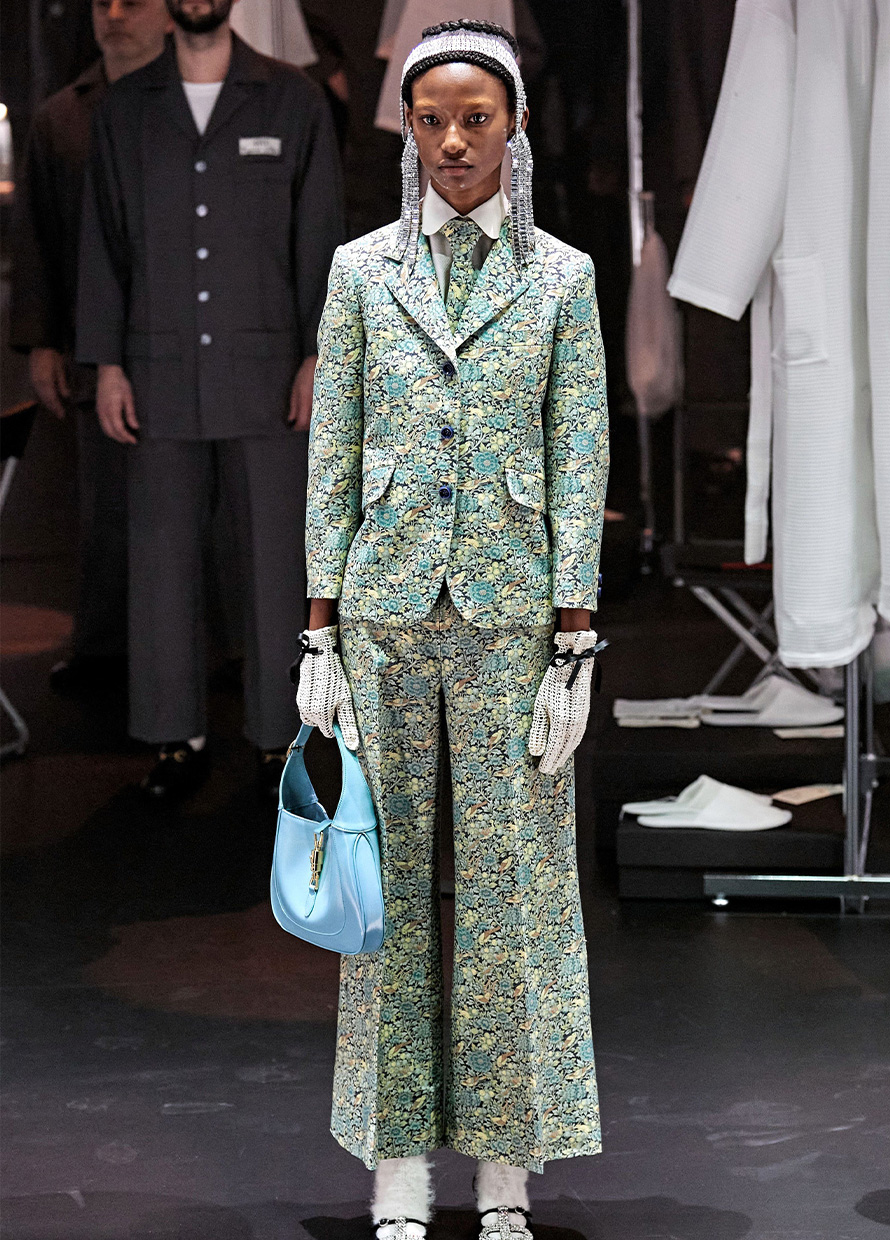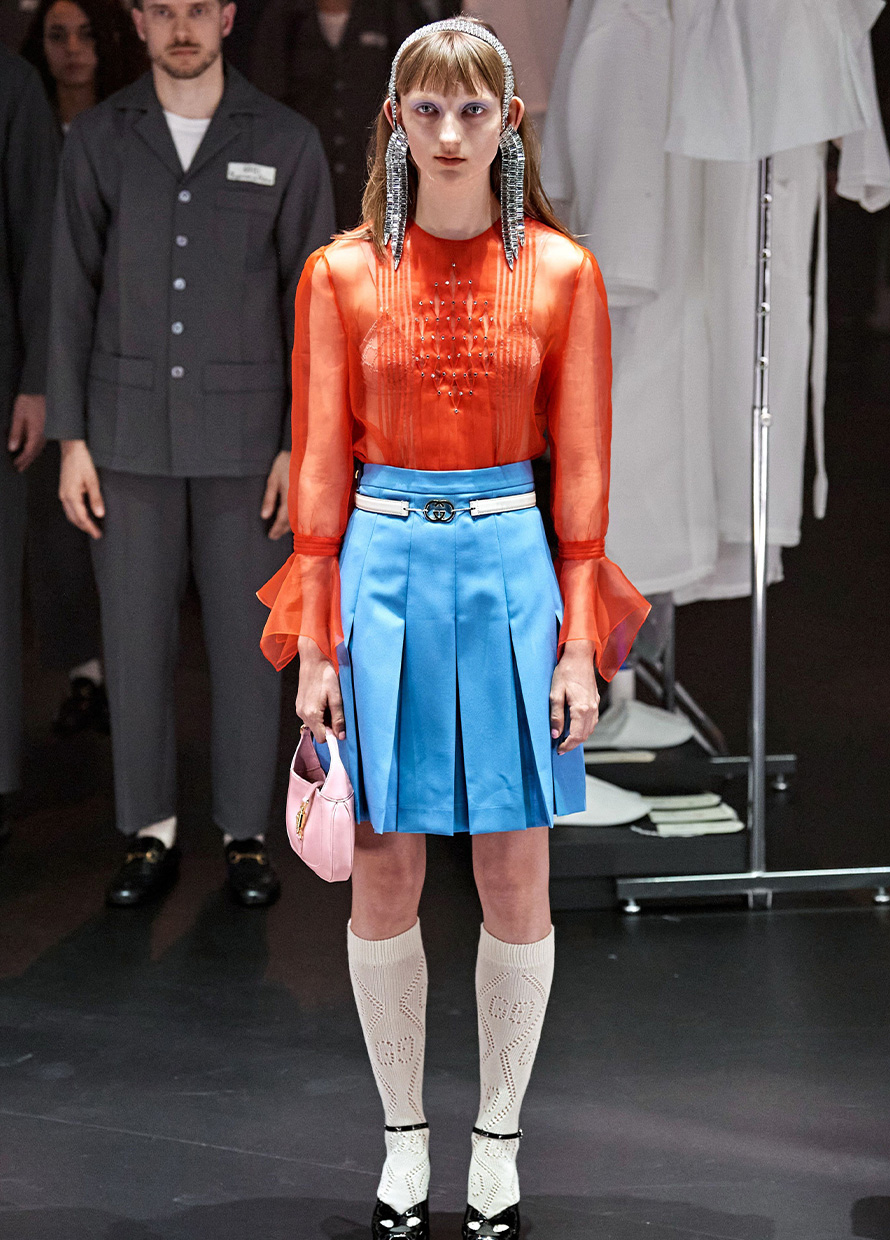 Gucci's dreamland
Gucci's SS18 campaign, titled 'A Gucci Hallucination', presented a series of Renaissance-inspired digital illustrations by artist Ignasi Monreal. Combining reality and the imagined, the paintings featured glamorous mermaids on a rock, models fishing airplanes in the sky, a knight carrying a Gucci tote on horseback whilst tapping on his phone, amongst many other dream-like scenarios.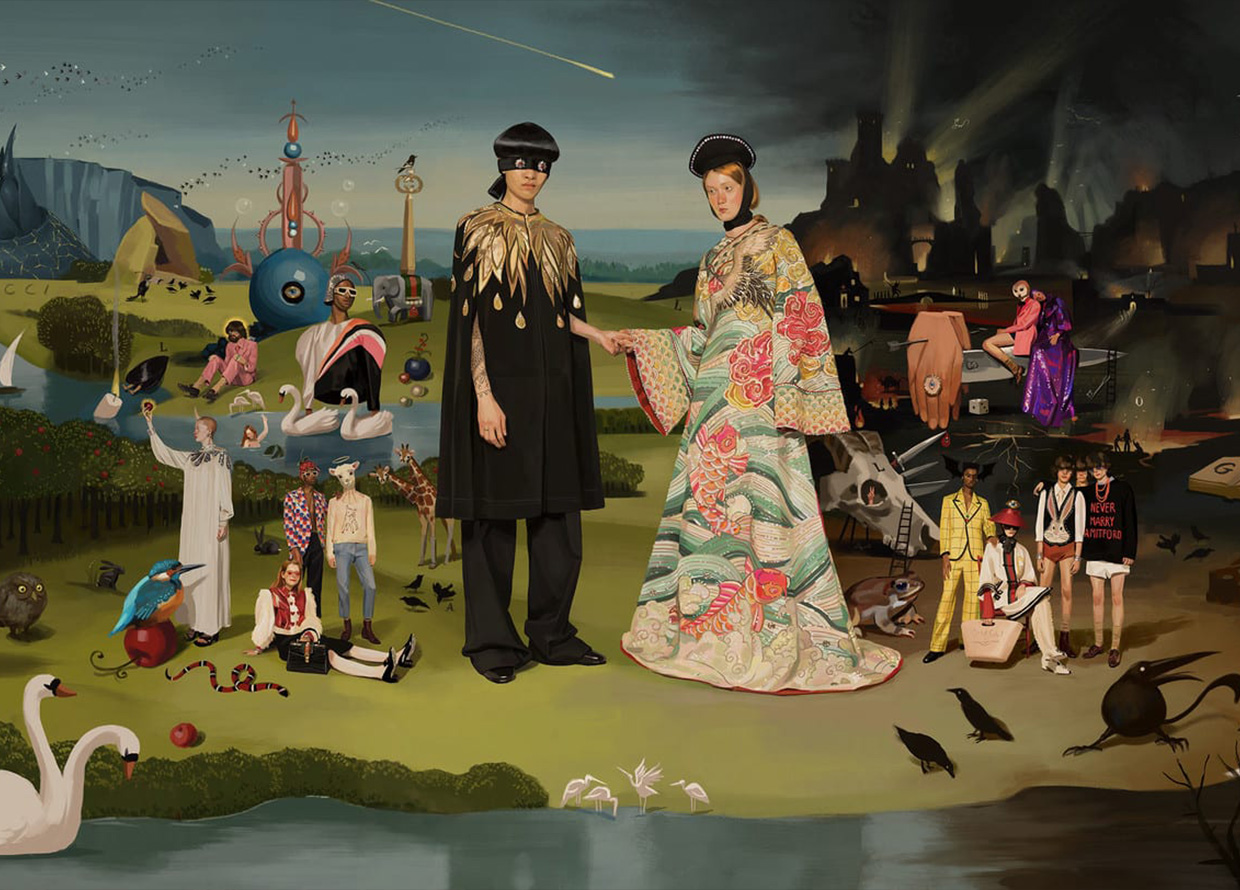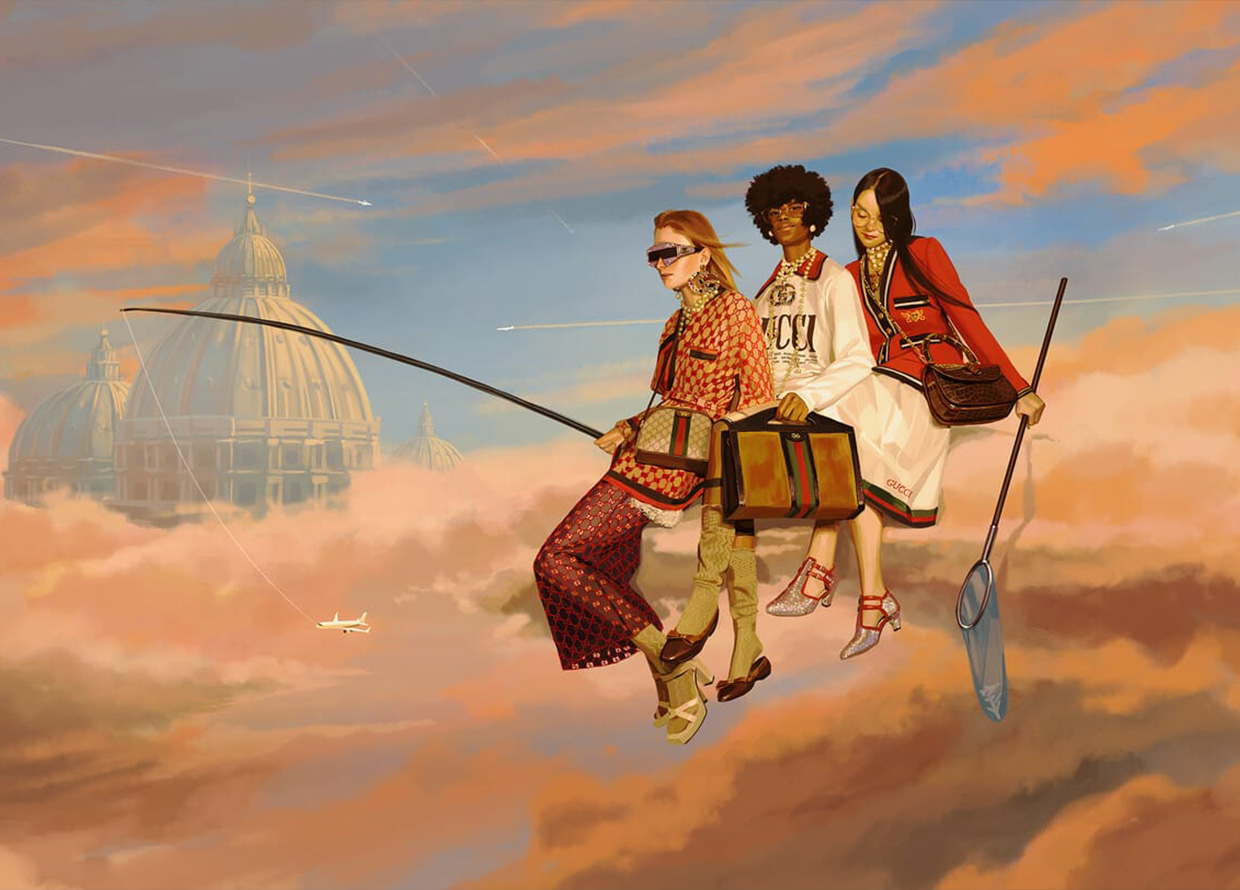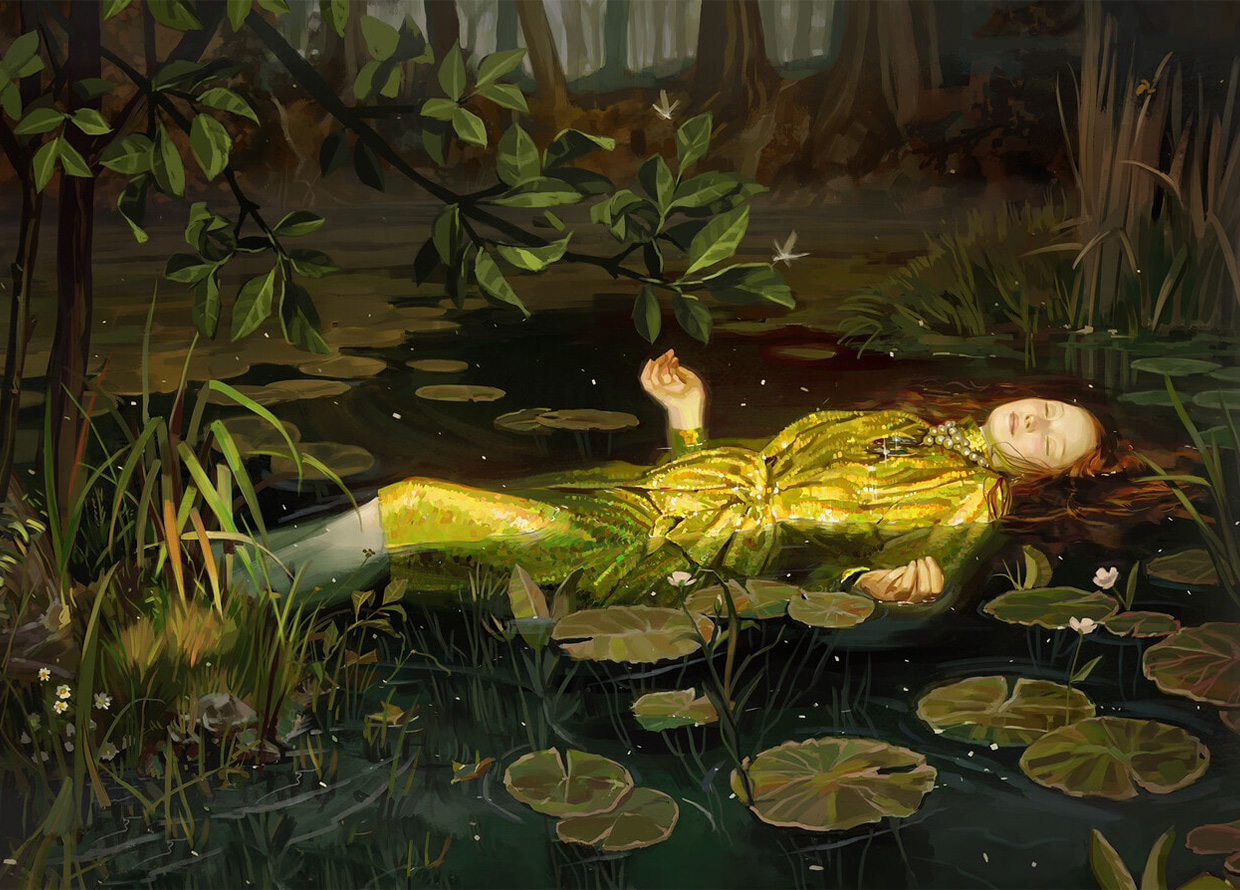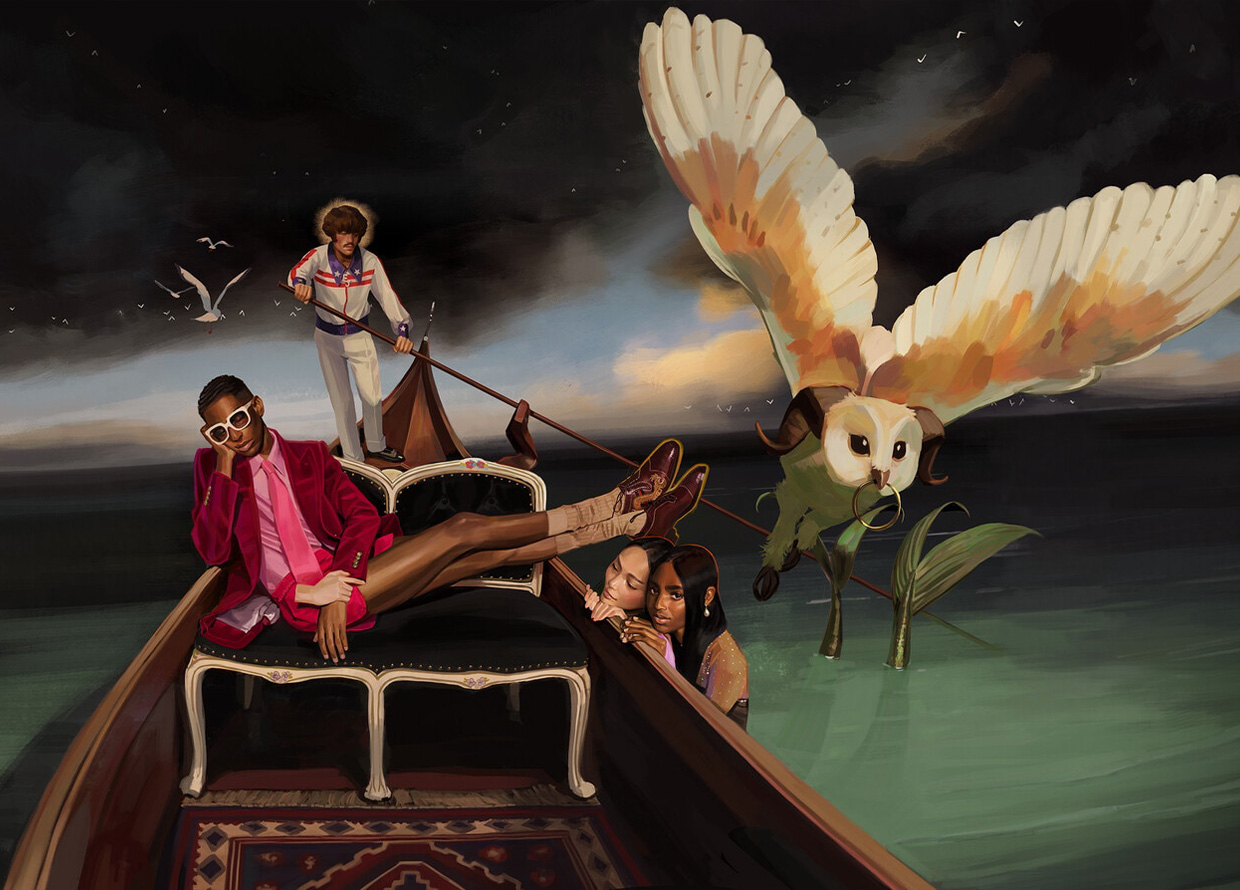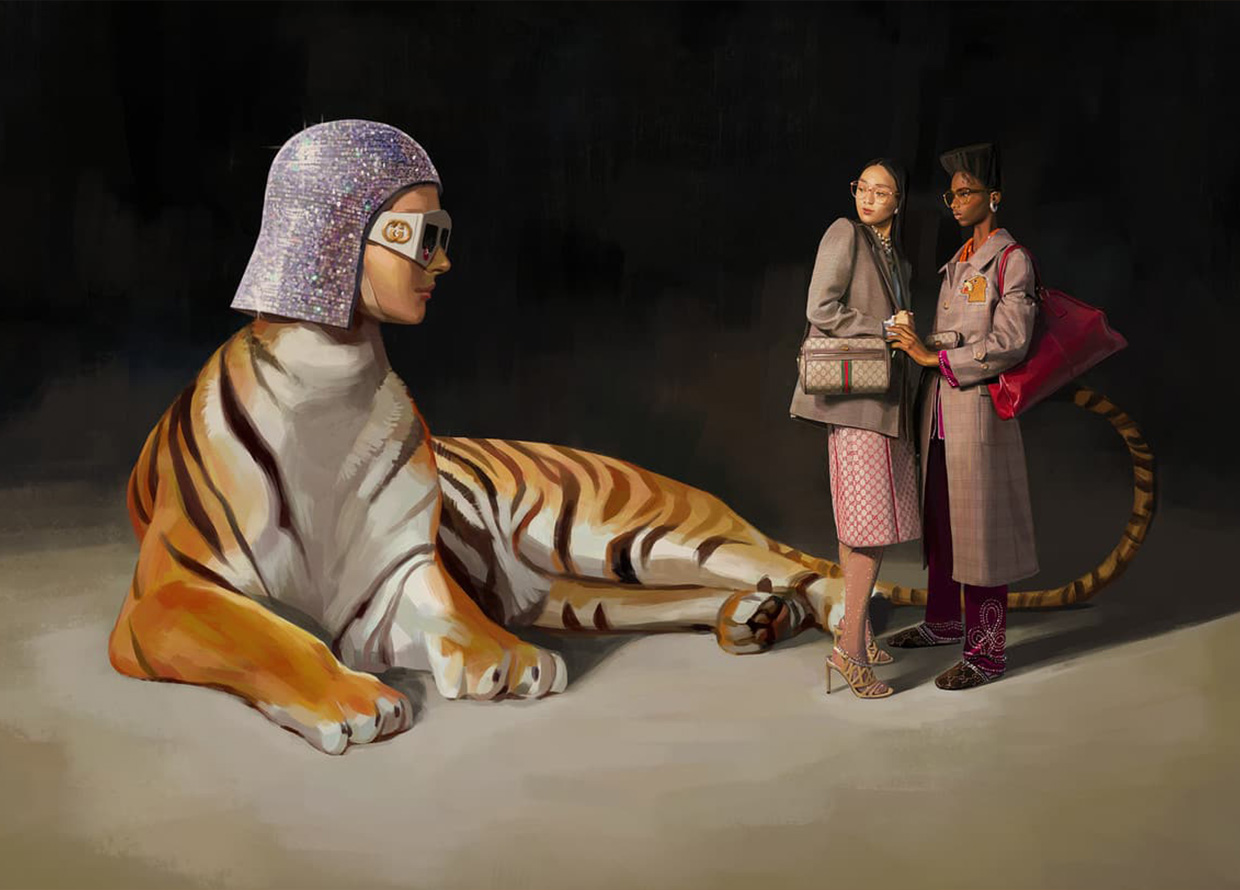 Familiar faces on the runway
It was a star-studded runway at the Gucci SS22 show, dubbed 'Gucci Love Parade'. Set at the Walk of Fame on Hollywood Boulevard, various celebrities were seen walking the show, including Jodie Turner-Smith, Jared Leto, Phoebe Bridgers, Steve Lacy, Jeremy Pope, and Macaulay Culkin, all dressed in designs that encapsulated different aesthetics of classic films.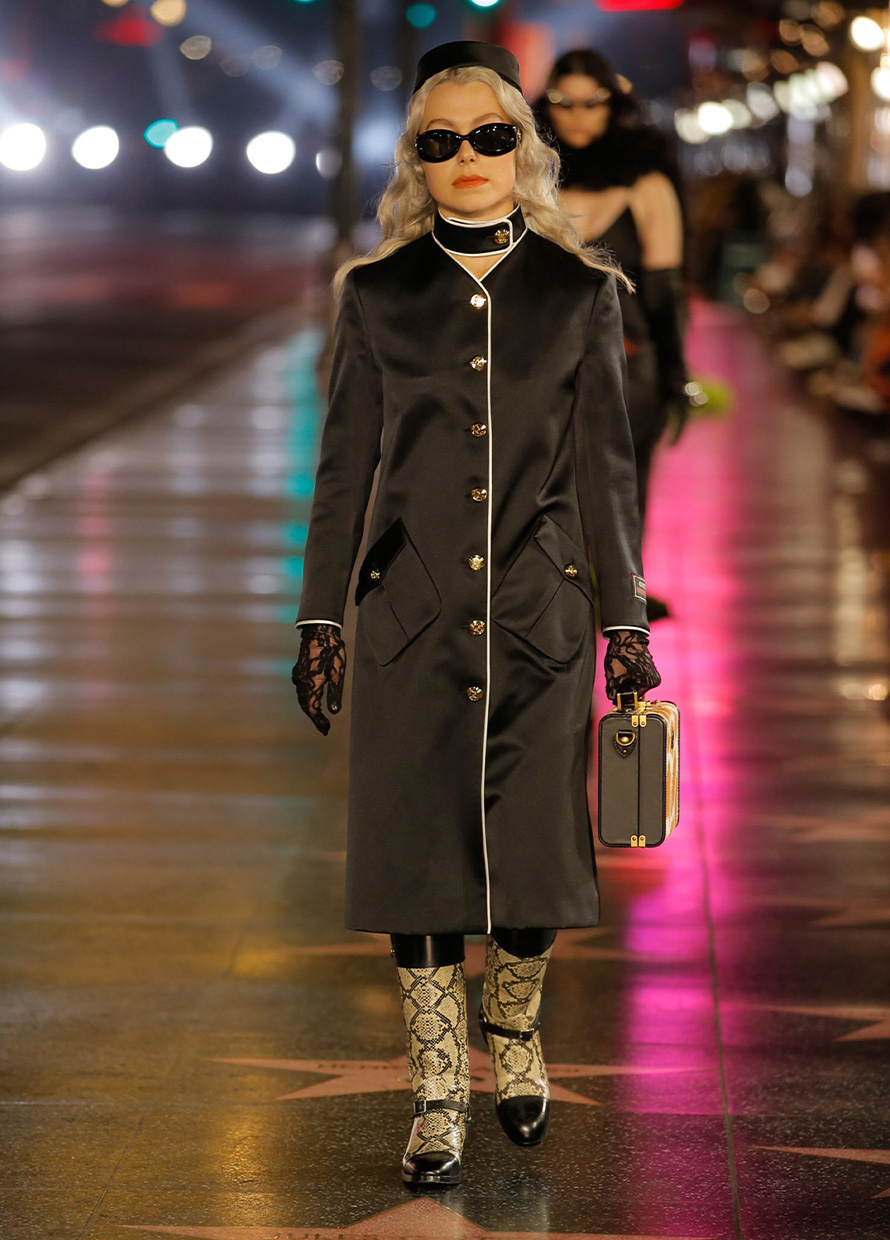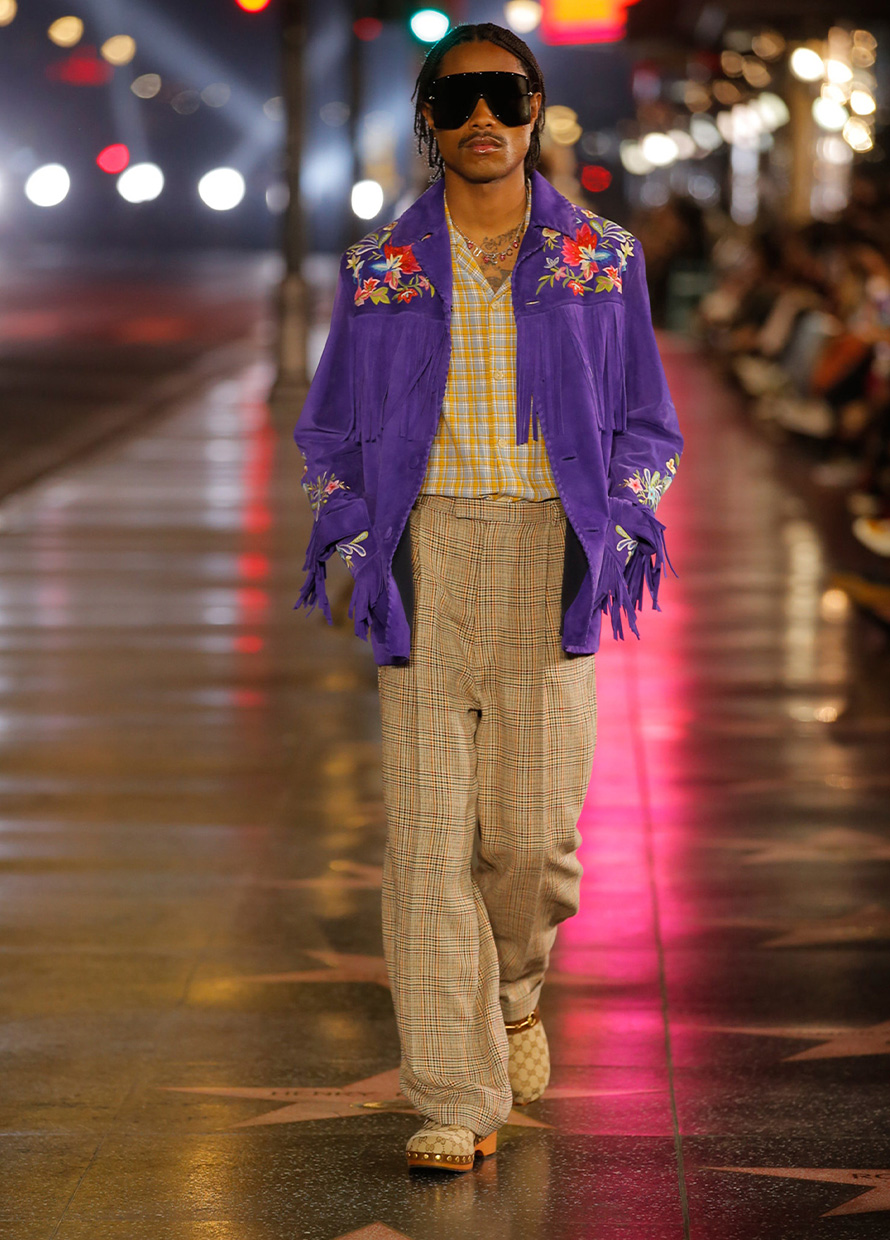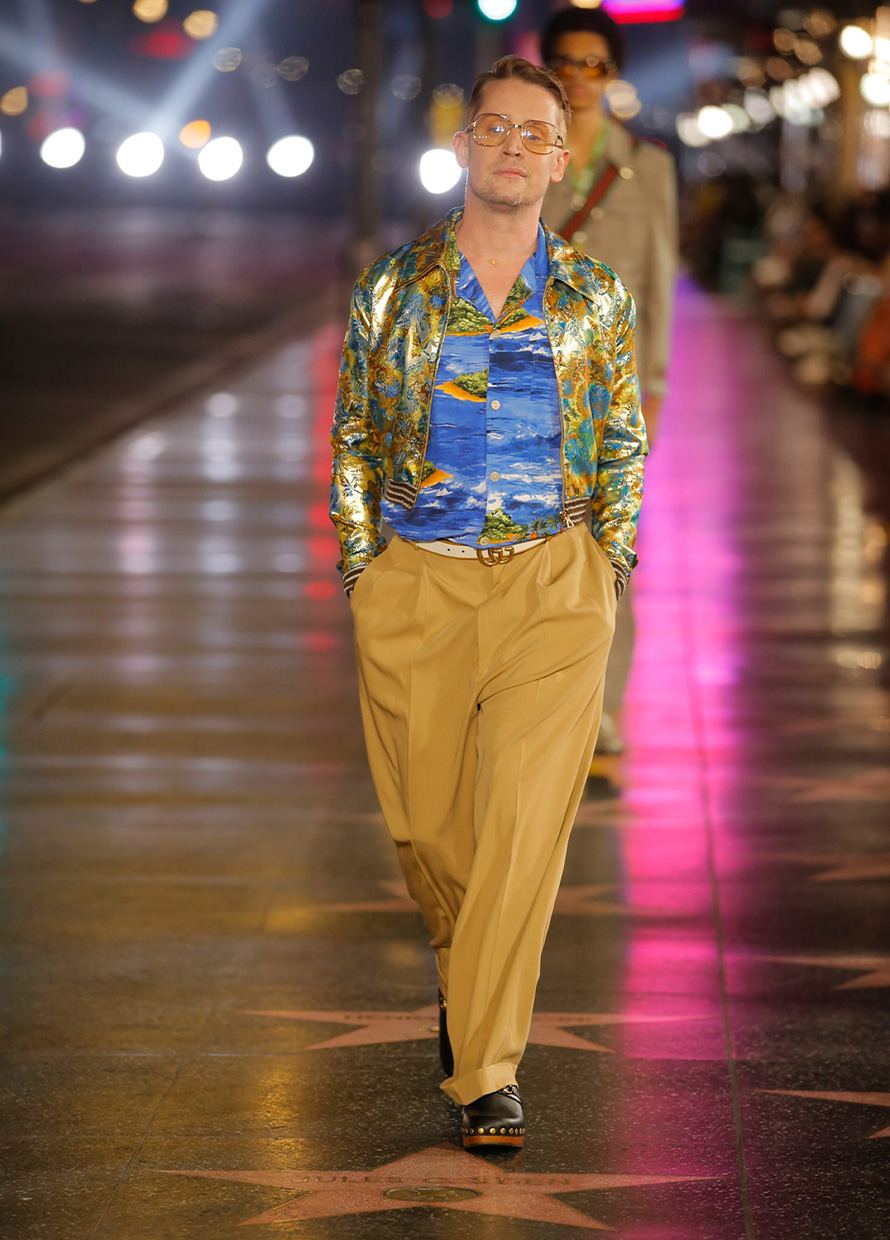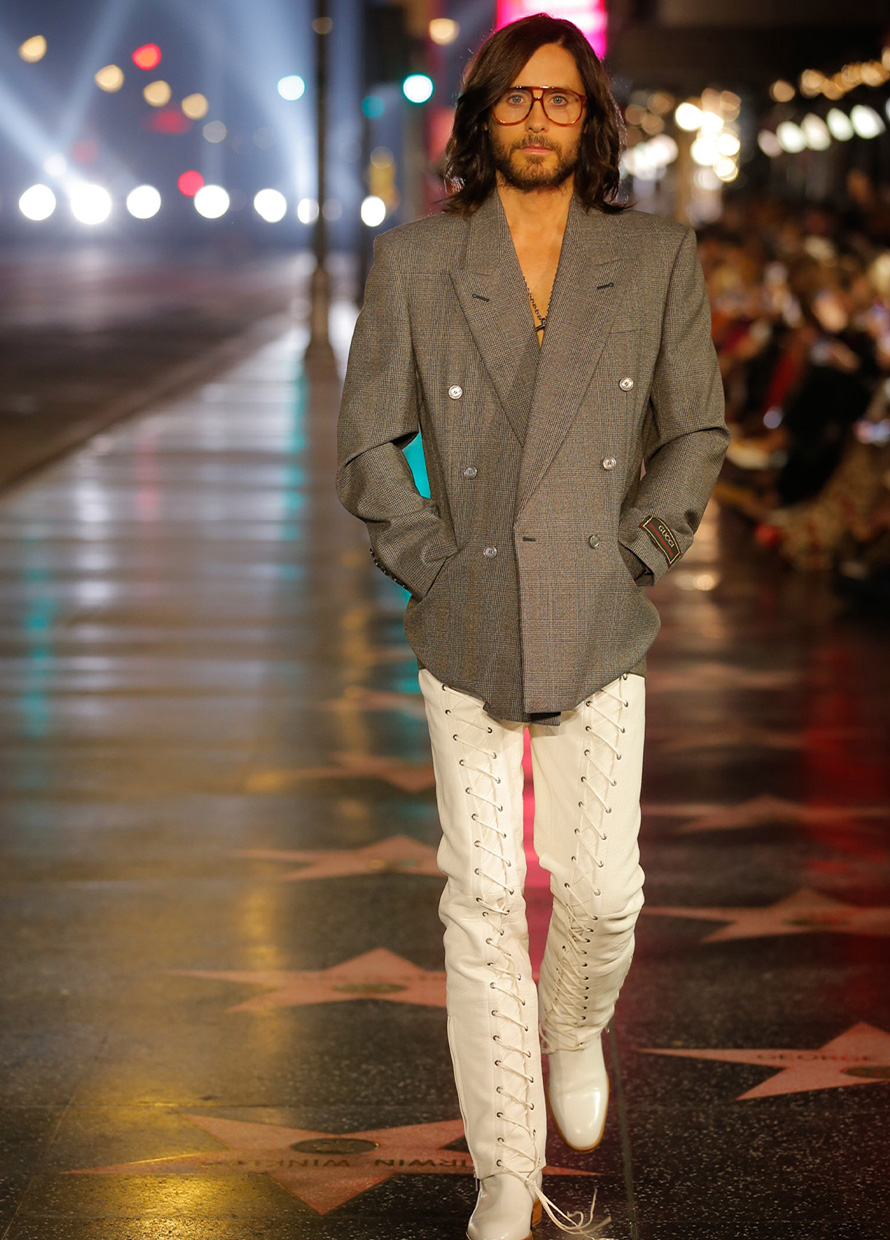 Seeing doubles
For SS23, which would be Michele's final collection for the fashion label, the designer sent 100 sets of identical twins down the runway wearing matching ensembles. The collection was a vibrant mix of various aesthetics, created around the exploration of identities.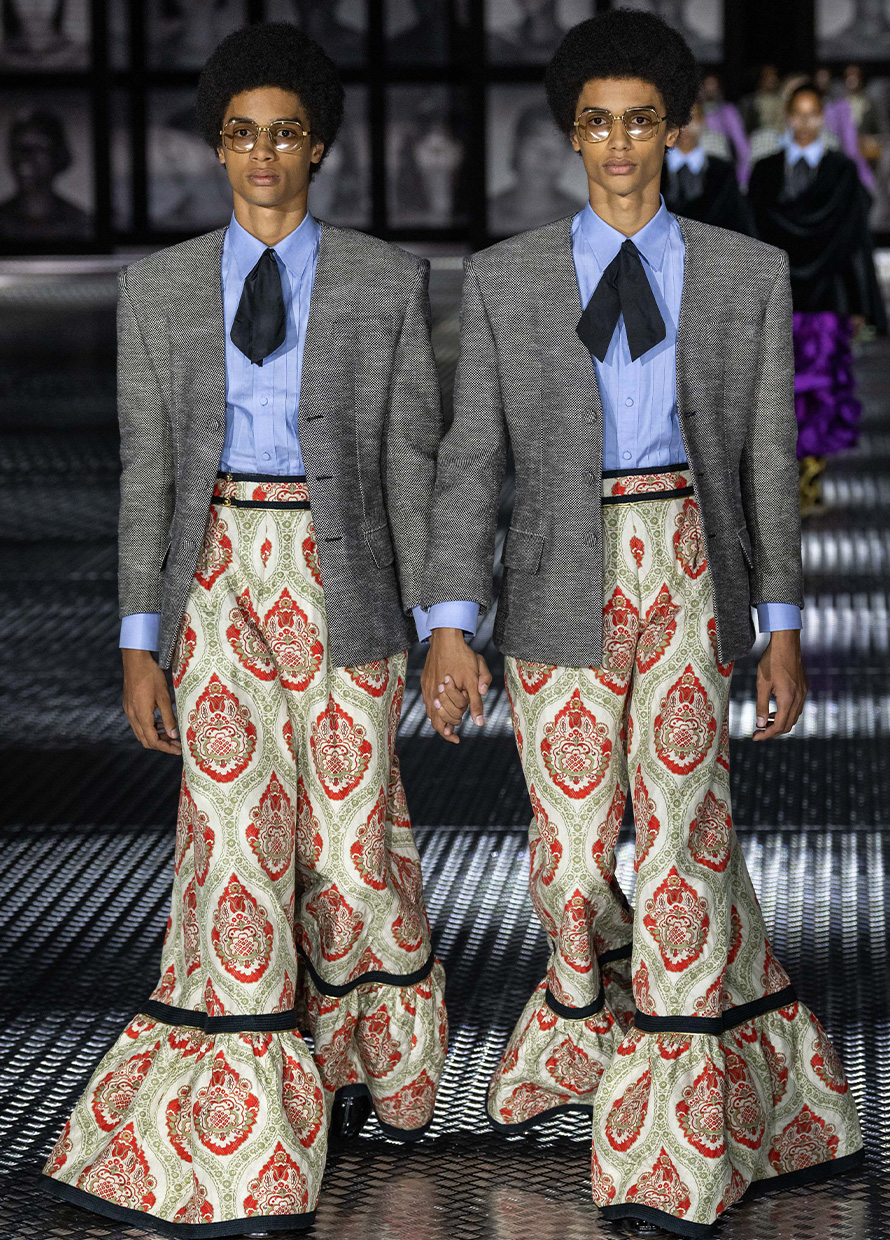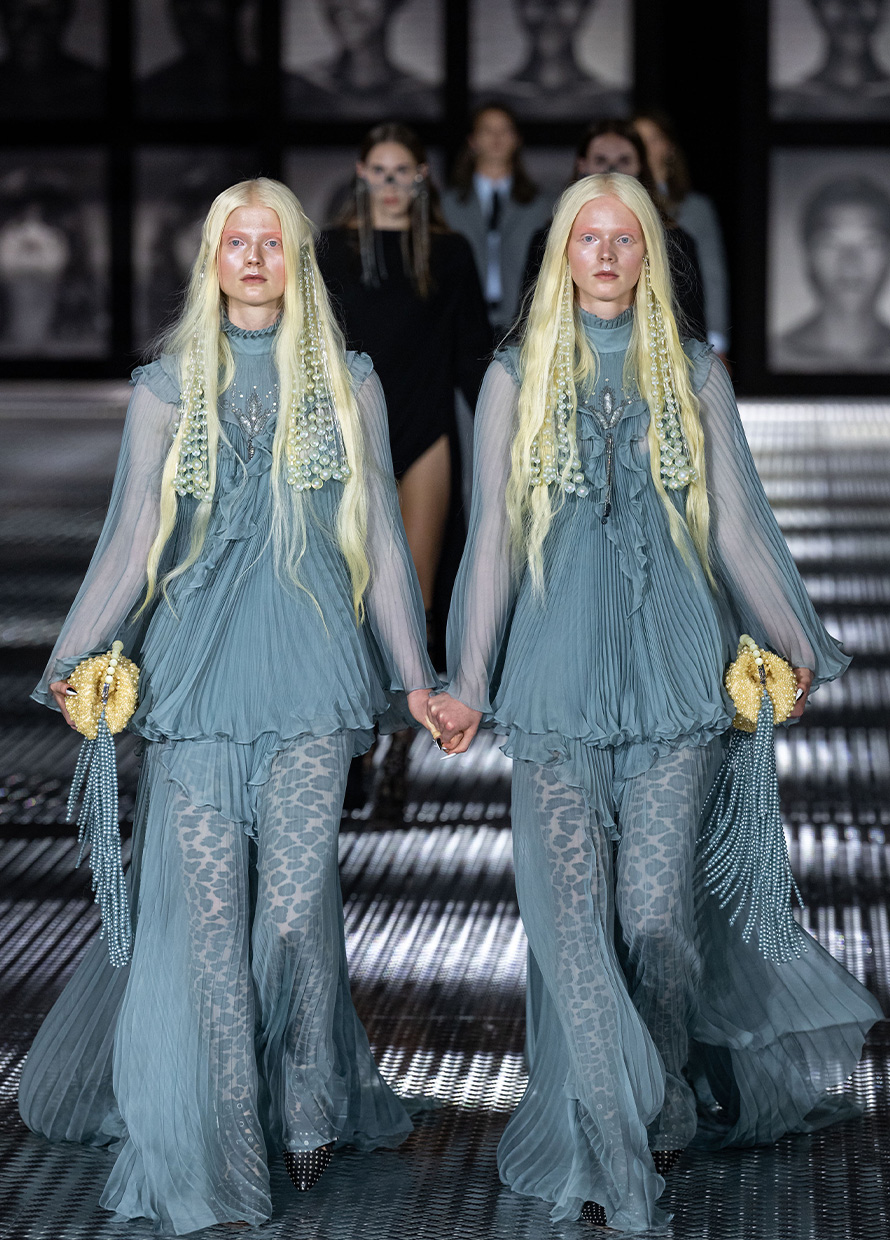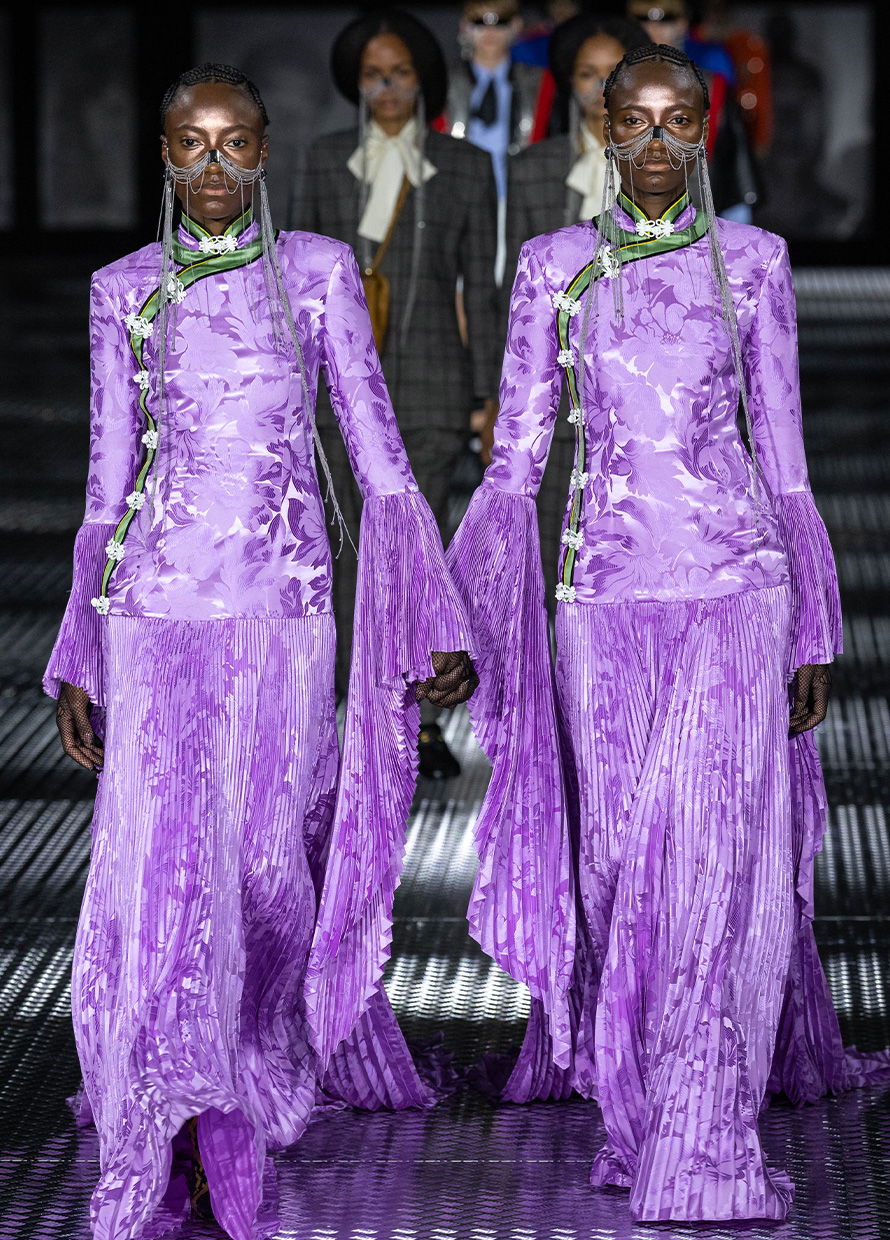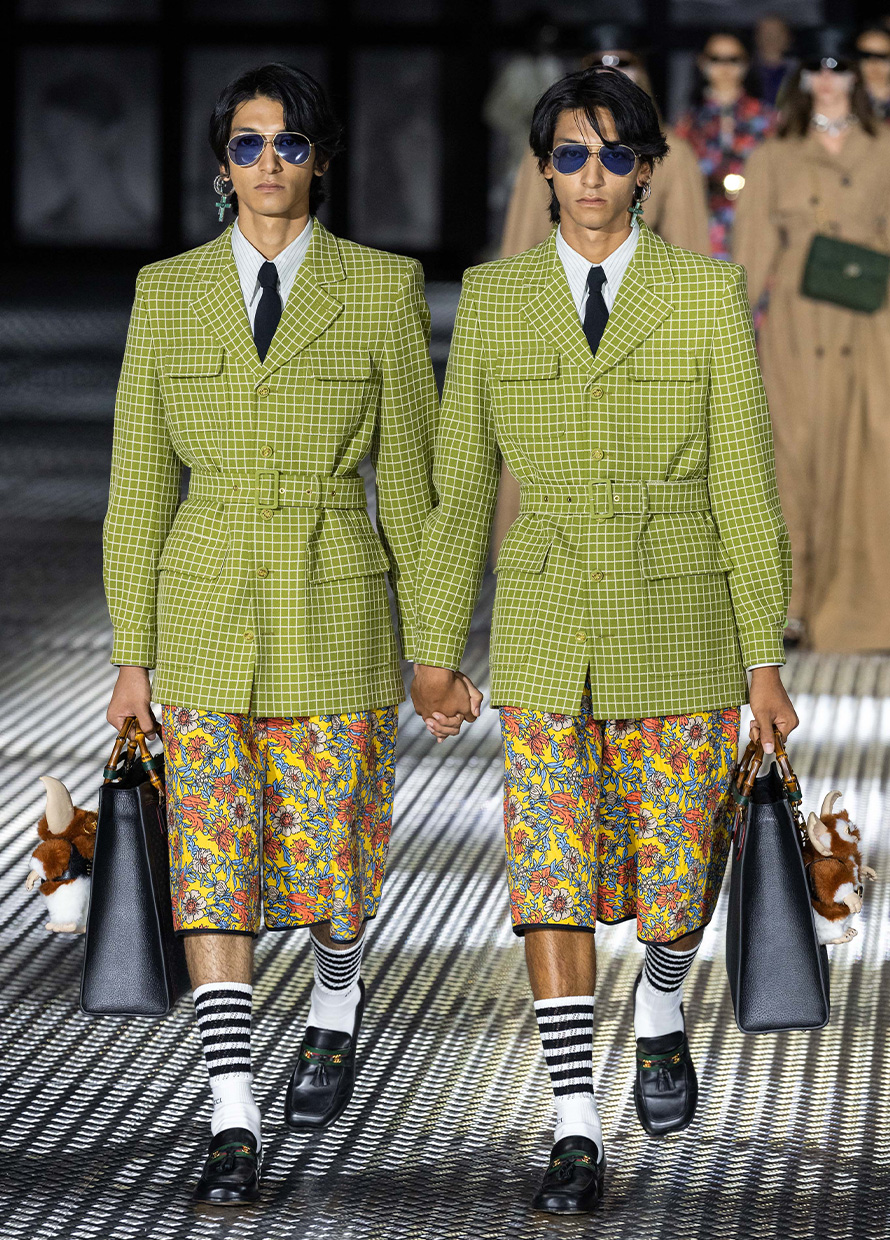 For more fashion reads, click here.
| | |
| --- | --- |
| SHARE THE STORY | |
| Explore More | |