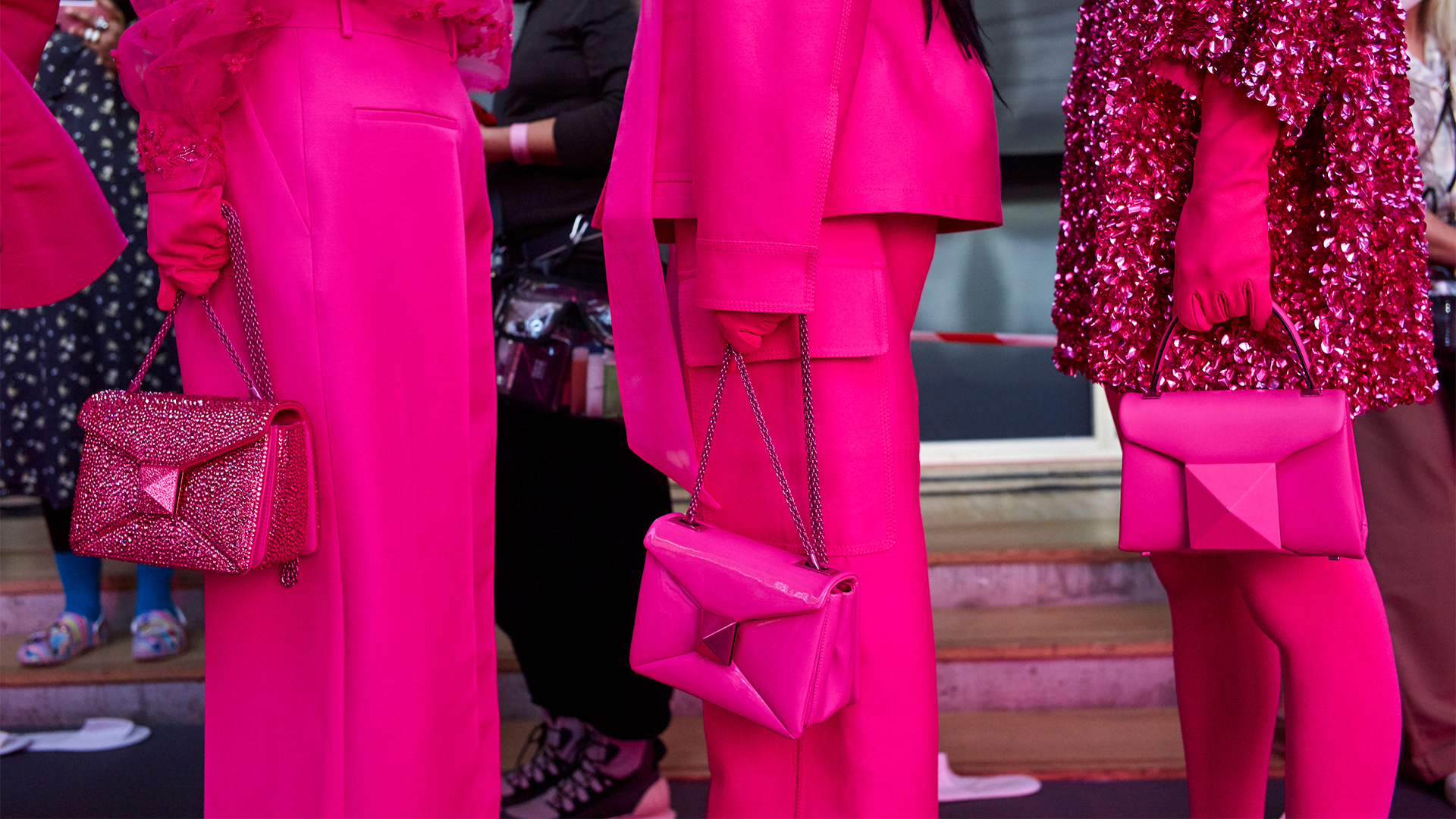 This year, as we make headway in the new age of fashion, Creative Director Pierpaolo Piccioli decided to create a unique, contemporary shade, Pink PP by Valentino. Showcasing the House's values of individuality and unicity, Pink PP debuts on the FW22 runway, swarming the collection with its entrancing colour.
Pink PP celebrates an inclusive beauty that goes beyond feminine traits, expanding the possibilities of expression. Pink PP liberates the need for realism by accentuating the inner particularities. Through the Valentino Fall/Winter 2022-23 collection, we get to behold a poetic revolution of ideals that embrace genuine identities, through an accumulation of pink elements that eliminate the visual shock to bring out together the unique character of the person.
THE VALENTINO MUSE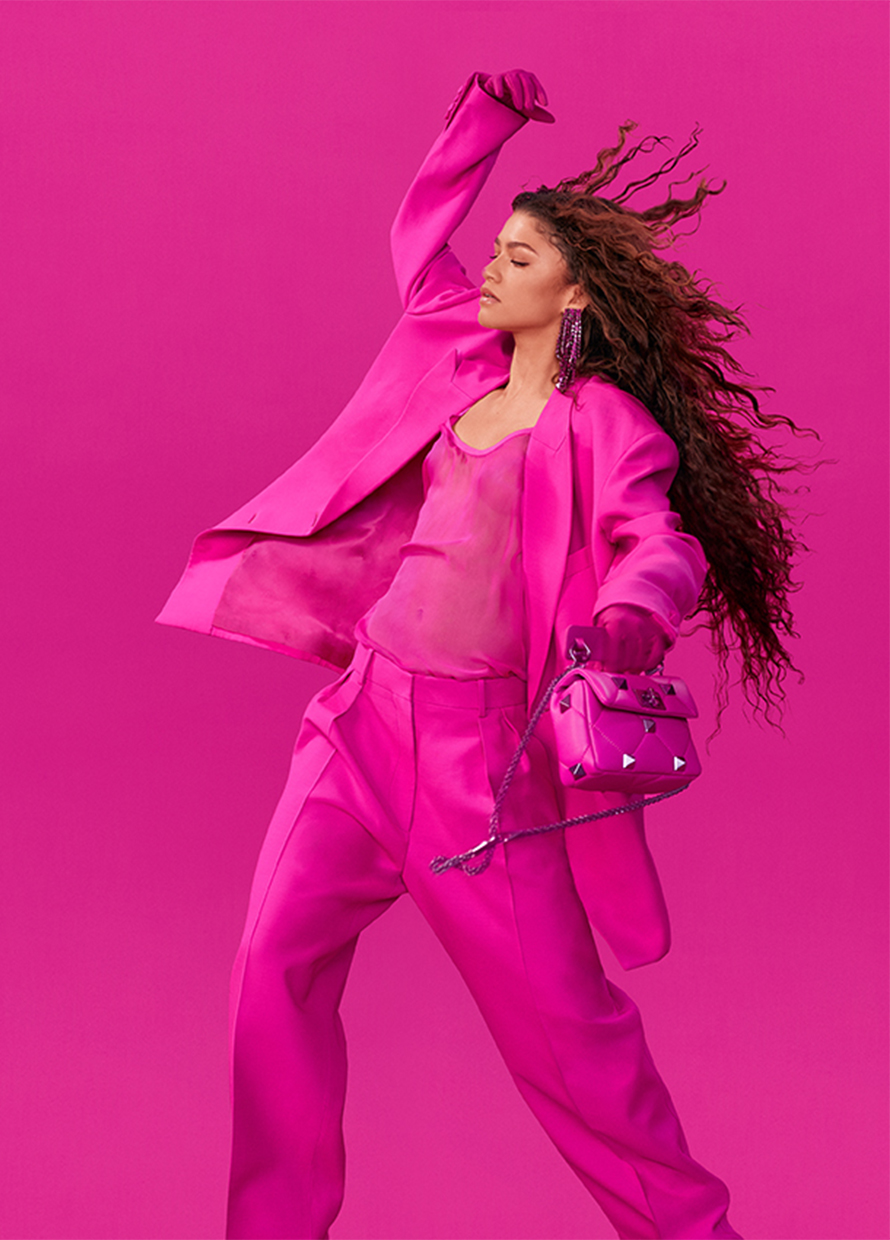 Commencing the next chapter of an esteemed artistic era, Valentino welcomes multi-hyphenate and fashion's beloved, Zendaya, to front the all-new AW22 Pink PP campaign. A fierce, tenacious luminary and a symbol of confidence and empowerment, she is indisputably the perfect figure to represent Pierpaolo Piccioli's Valentino of today.
Set in a monochromatic space engulfed in the striking hue of pink, Michael Bailey Gates photographs the actress in a stunning head-to-toe Valentino ensemble whilst holding the cult-favourite Valentino GaravaniRoman Stud. Parallel to the introduction of Pink PP and the Maison inaugurating its next phase, an It bag stands out, taking the spotlight of this campaign: the Valentino Garavani One Stud Bag.
The Valentino Garavani One Stud boasts a smooth, streamlined silhouette of Nappa leather designed for everyday elegance. Its refined canvas is detailed with reversed stitching, elevated by a single four-by-four brass stud that honours the brand's signature code. An adjustable chain gracefully complements its timeless structure, allowing versatile styling for a multitude of occasions. Exuding a modern sophistication fashioned in the most adaptable panache, the Valentino Garavani One Stud Bag is made for everyone.
See the different variations of the Valentino Garavani One Stud here: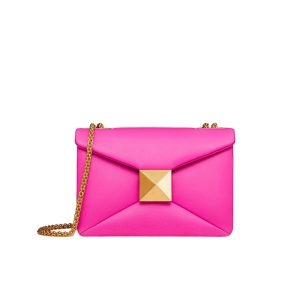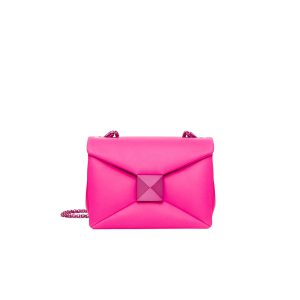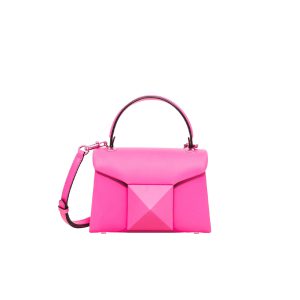 Indulge yourself in the world of Maison Valentino from the comforts of your home and discover the Valentino Pink PP Collection here. All items from the brand's boutique at Pavilion KL can be viewed on this innovative digital shopping experience and delivered to your home at your convenience. Adding a personal touch, a client advisor is also available to assist you (via chat or direct call) with your styling needs and preferences.