Fashion
Milan Fashion Week SS24: Sabato de Sarno heralds a new chapter for Gucci with Ancora
Minimalist chic
Featured images courtesy of Gucci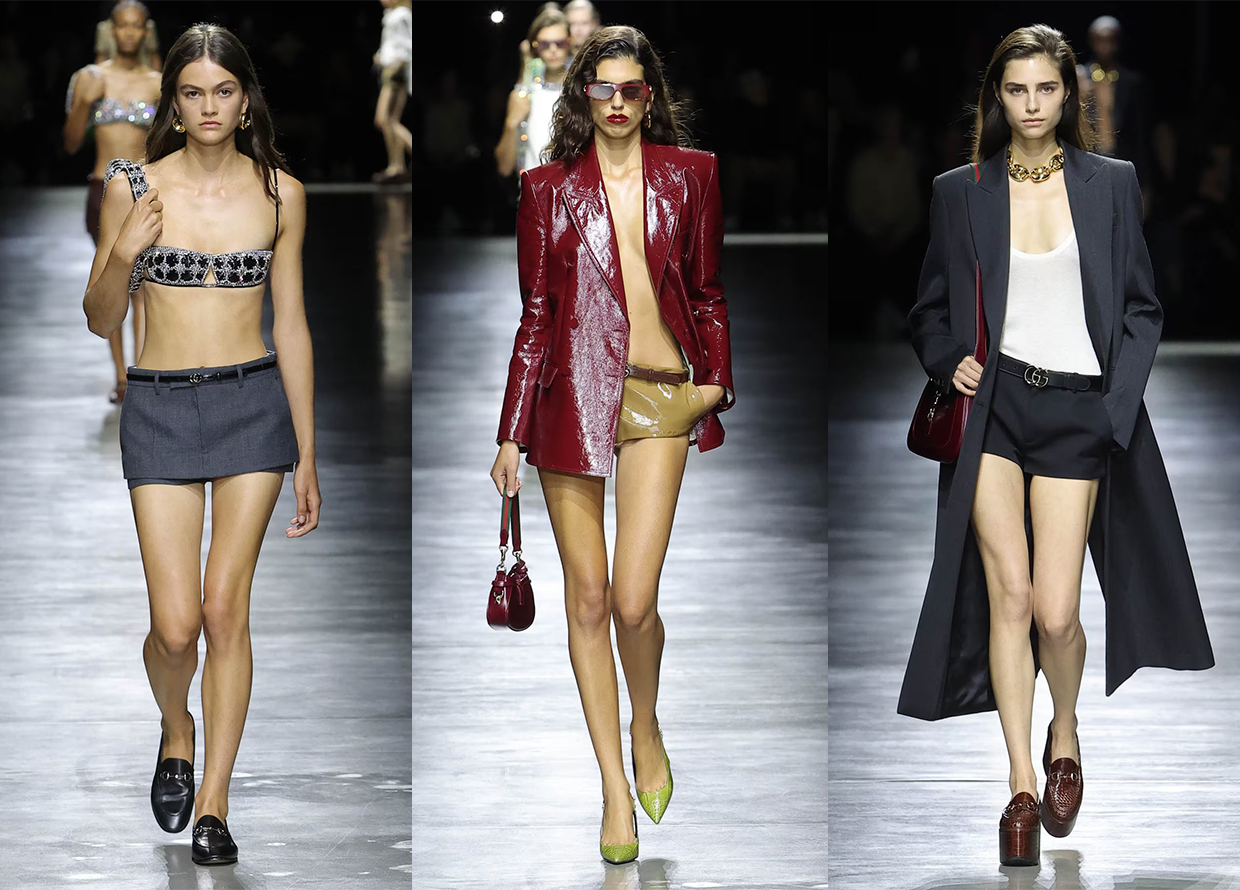 Sabato de Sarno's debut collection arrived at last, and opinions from fans have been extremely diverse. In case you missed it, the Naples-born designer had been named Gucci's new Creative Director earlier this year, and all eyes were on him to see what he could bring to the table, given his prior stints at some of the biggest fashion houses like Valentino, Prada, and Dolce & Gabbana. 
At the beginning of Fashion Month, for starters, de Sarno wiped the House's Instagram account clean, teasing the next chapter with a post starring Daria Werbowy, a top model who previously dominated the runway before 'retiring' in 2016. The Canadian-Ukrainian beauty dresses down to show off the Gucci Marina Chain jewellery collection, which highlights a vintage motif inspired by the sea.
View this post on Instagram
As his major debut gets closer, billboards, monuments, and art walls all over the world were painted a specific hue of dark red—Gucci Rosso Ancora—to mark the beginning of a fresh chapter at the Italian fashion house. On top of that, de Sarno launched the first volume of the Gucci Prospettive series, in which he teamed up with curator Stefano Collicelli Cagol, Director of the Luigi Pecci Centre for Contemporary Art in Prato, to select artists who narrate the city's cultural and creative heritage from the postwar period to the present day.
View this post on Instagram
On the runway
With a custom soundtrack by Mark Ronson playing in the background, models sauntered down the catwalk in a mix of blazers and shorts that set the minimalist tone. There's also an unusual pairing of sweatshirt and leather skirt that adds to de Sarno's current aesthetic, and things only became a little more glam with bedazzled bralettes and a splash of neon green on coats and sparkling oversized tops.
Other than that, the accessories were what truly drew our attention. The Jackie bag, in particular, has been renewed in burgundy and brilliant orange, as well as green snake leather and rhinestones. If you enjoy micro bags, you'll fall in love with tiny ones. And, of course, how can we miss the platform loafers? Loafers are, after all, classic wardrobe staples, and de Sarno knows how to put them into Gen Z's closets. Other pieces include white trainers with both red and green stripes, plus kitten heels with silver tassels. Overall, the collection is beautifully tailored with a hint of early '90s glam and sex appeal reminiscent of Ford's era at Gucci.
Fun fact: The debut collection was intended to be presented on the open-air streets of Milan's chic Brera district, but due to poor weather, it had to be shifted to the enormous Gucci Hub in the city's eastern suburb.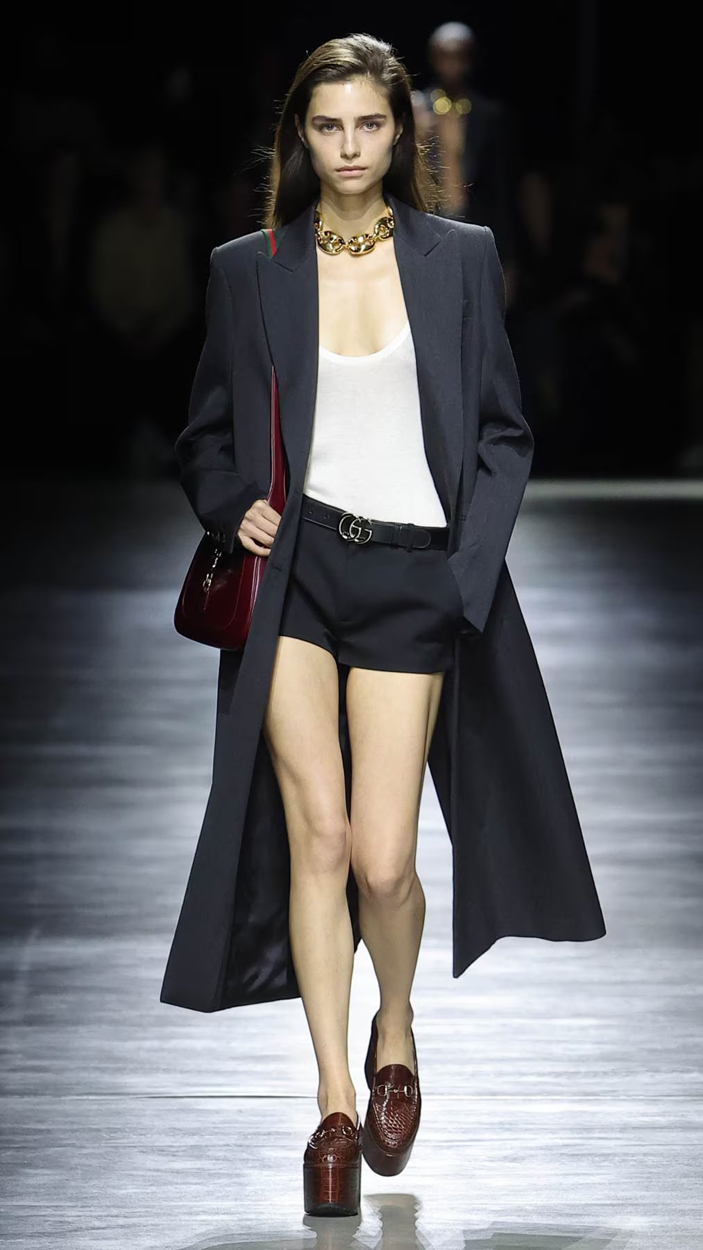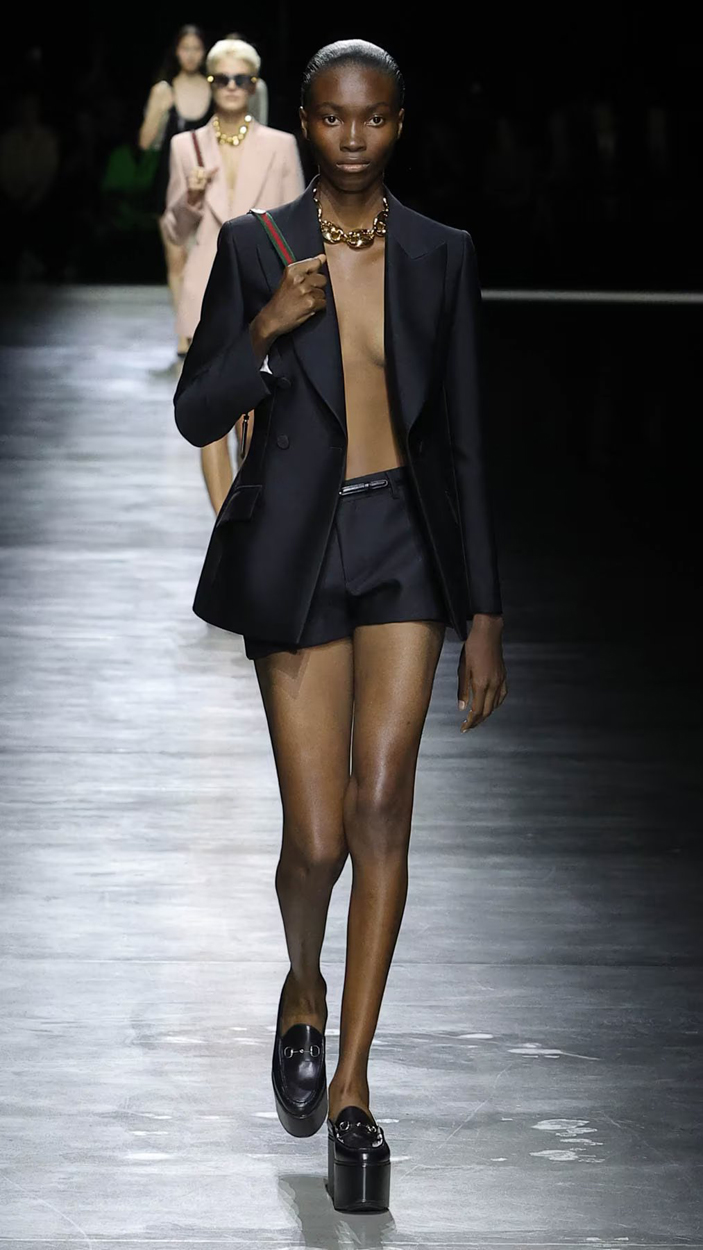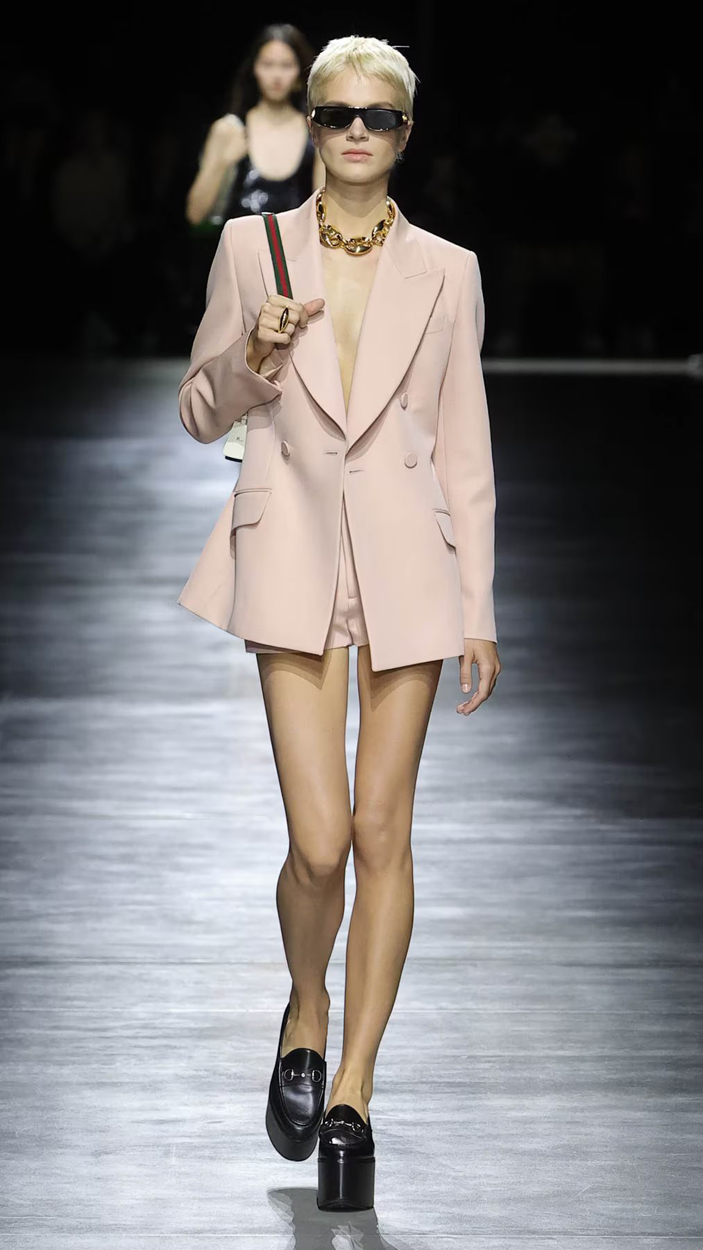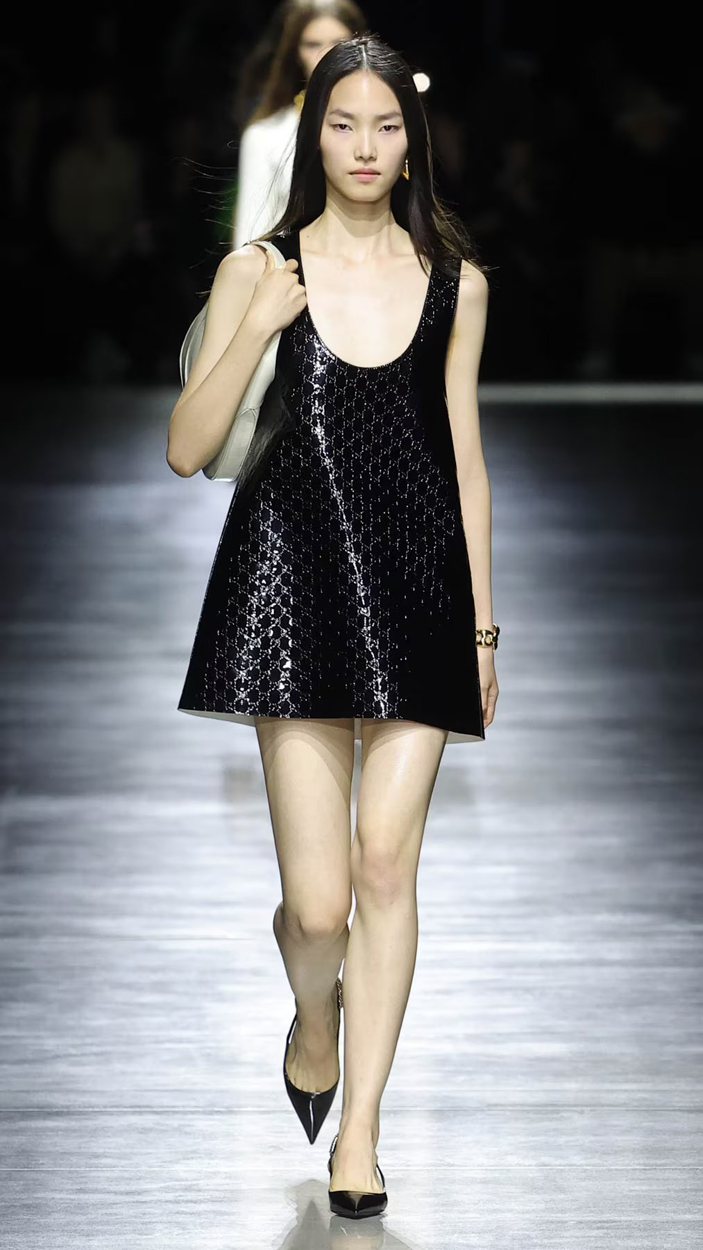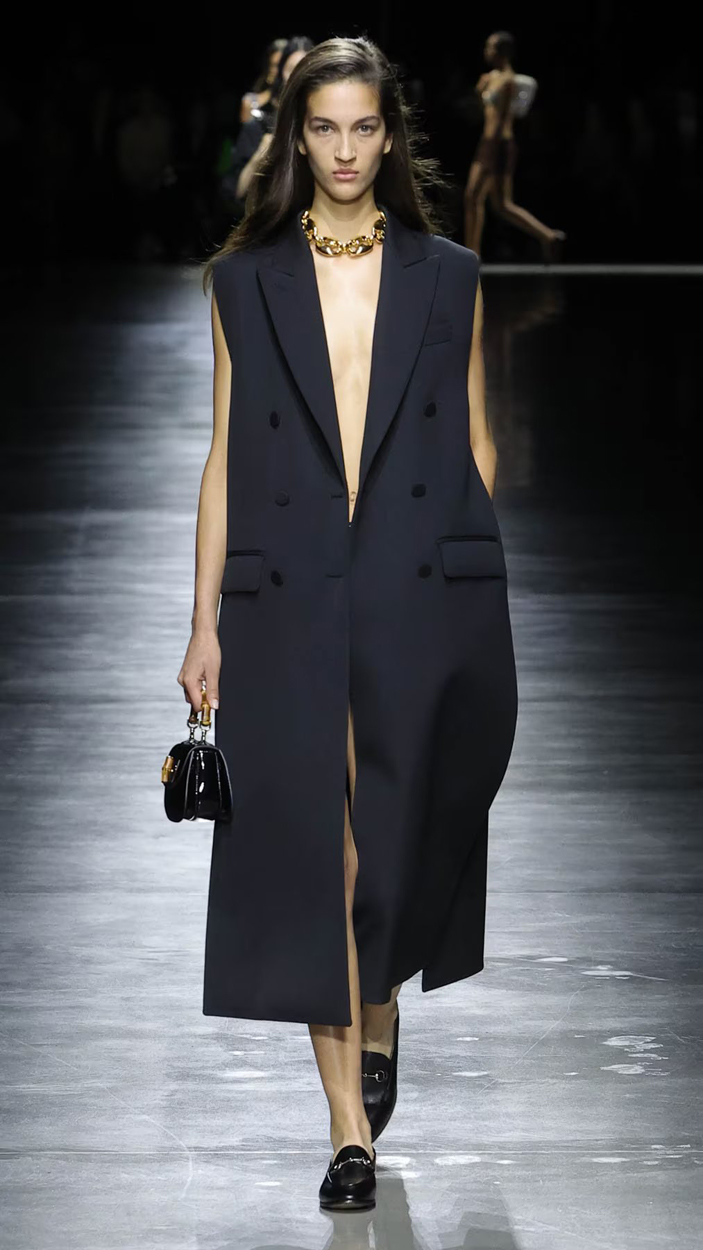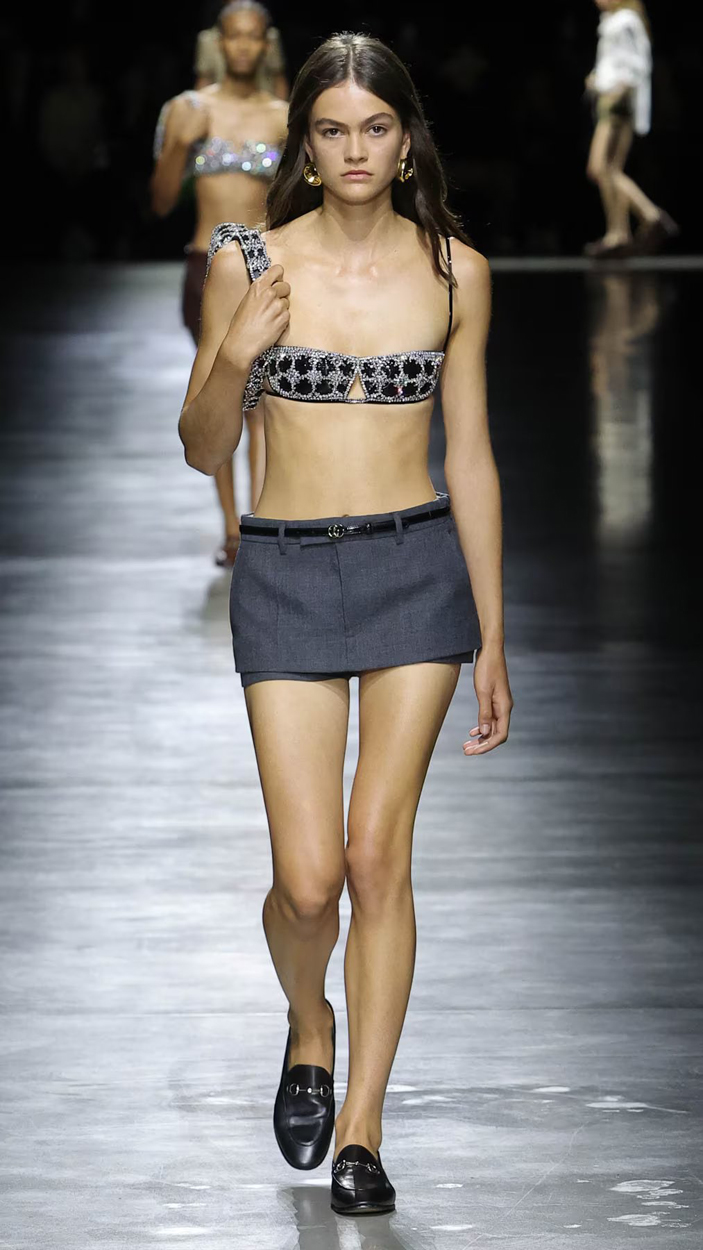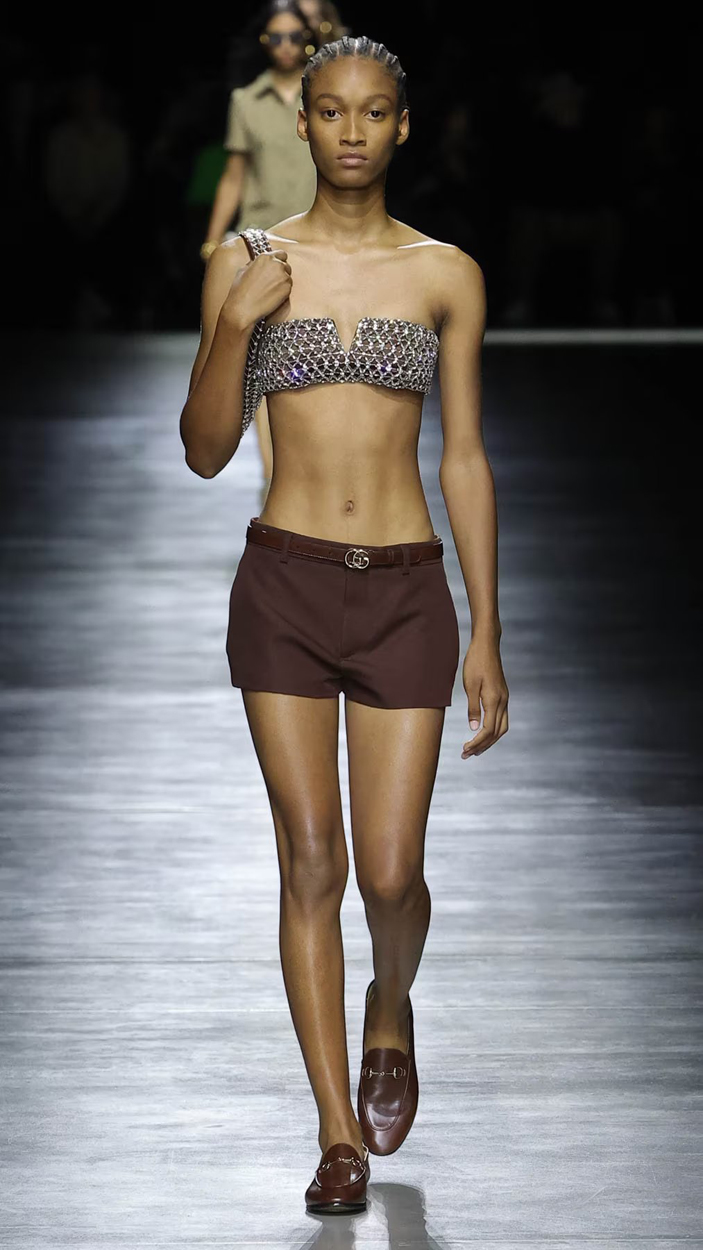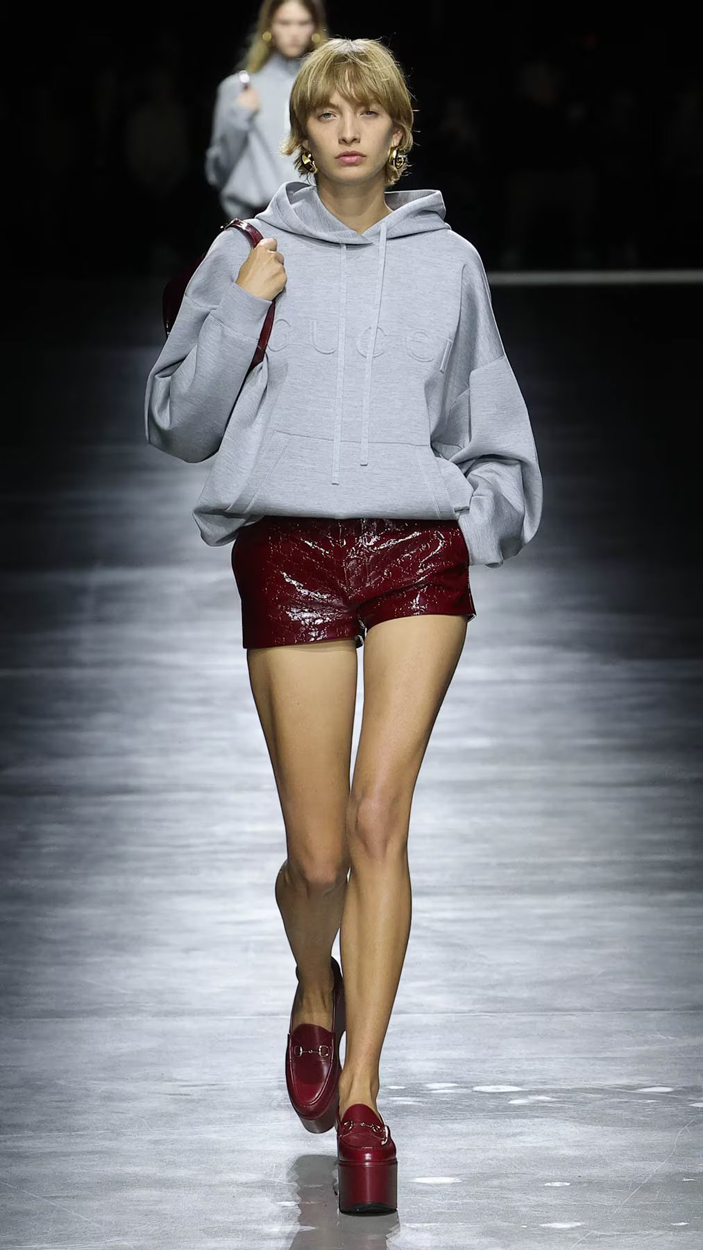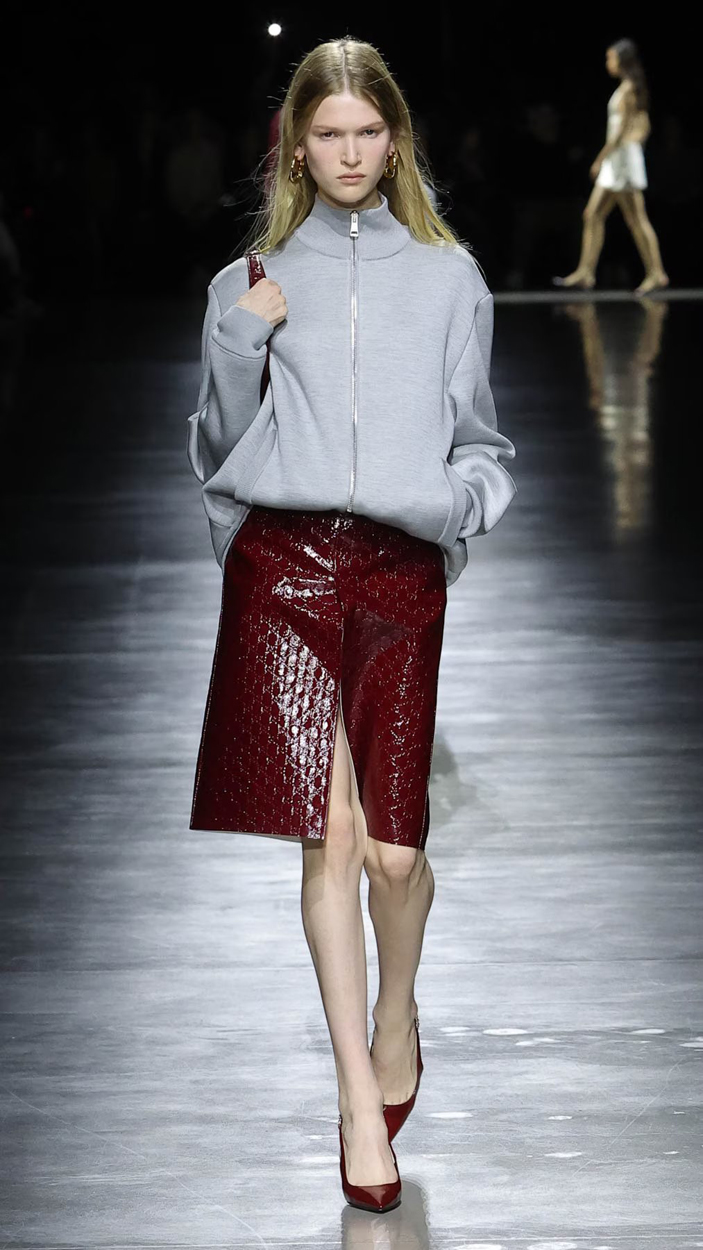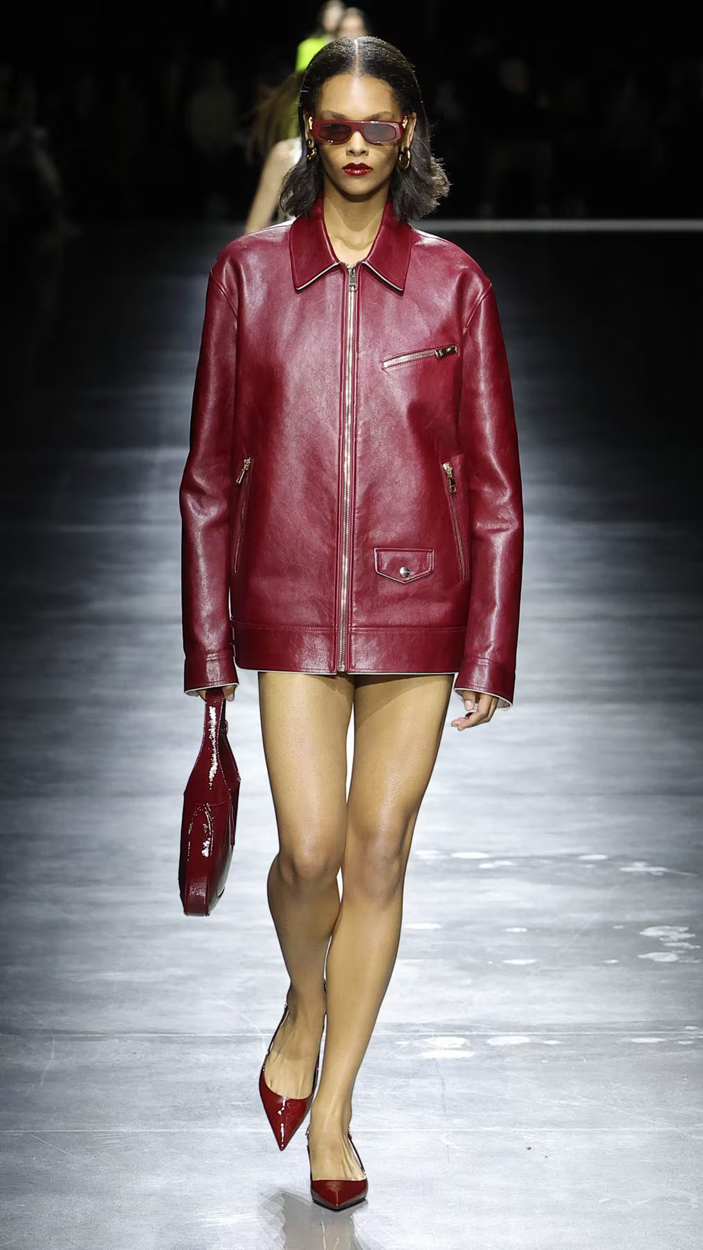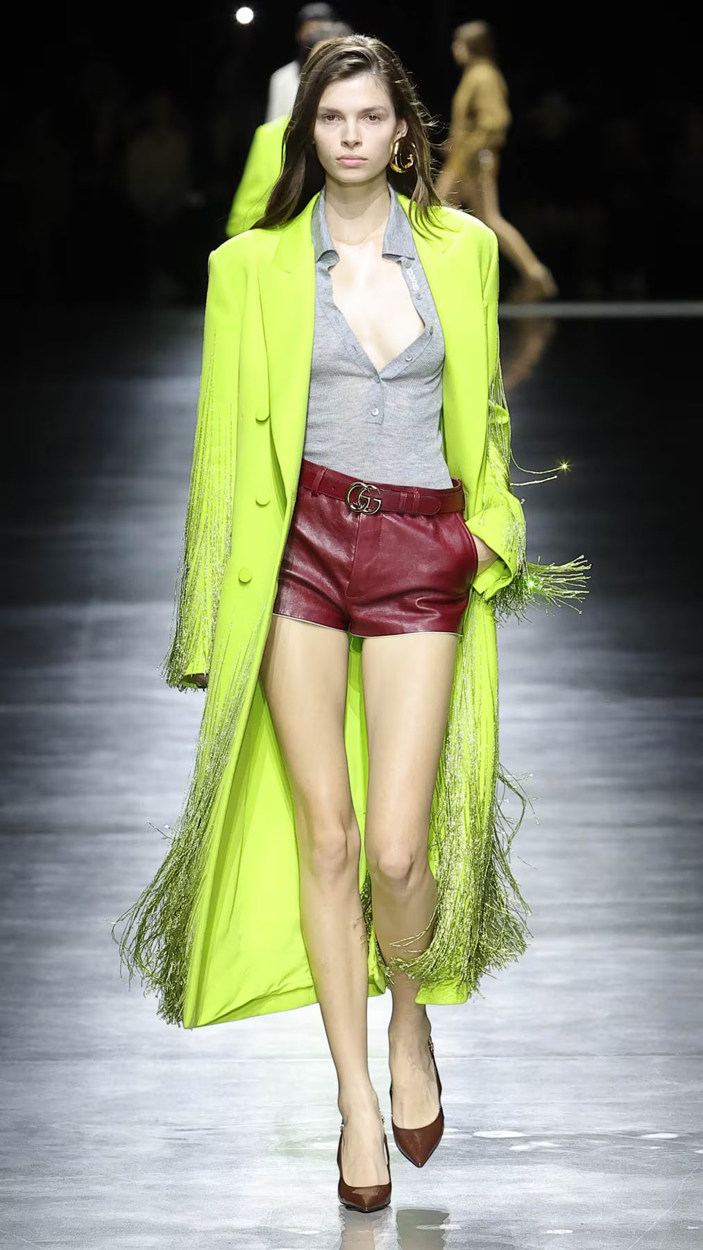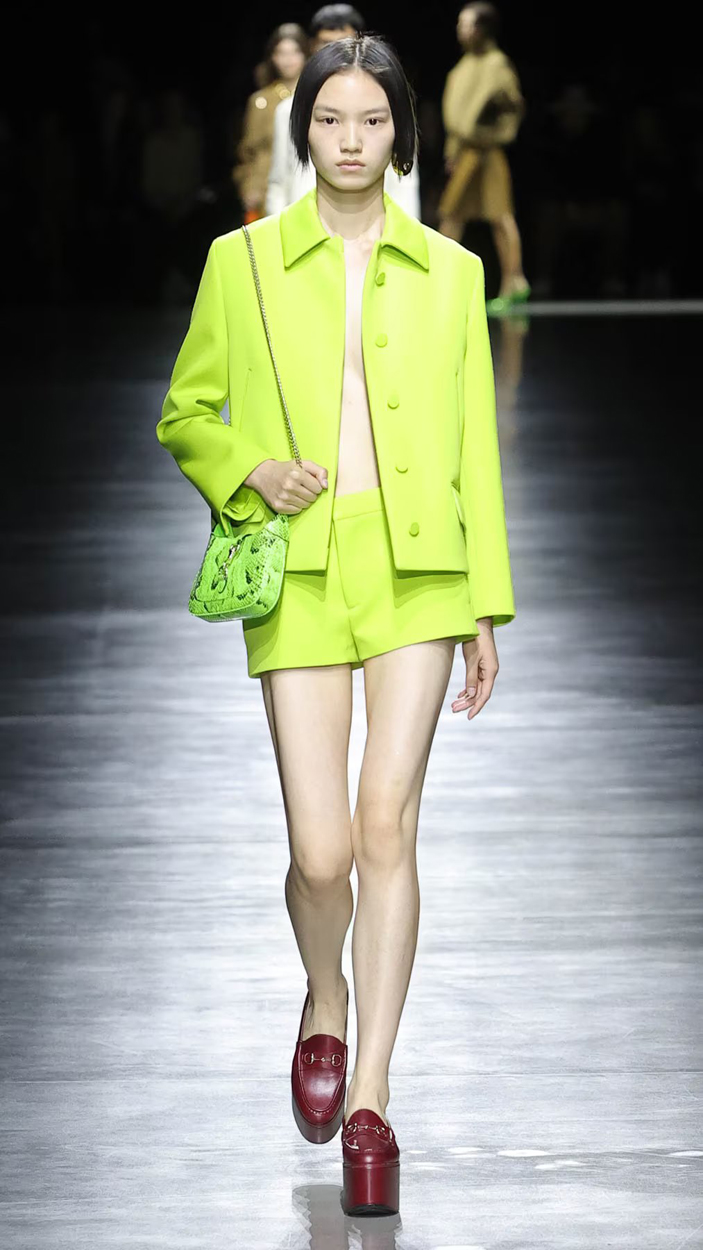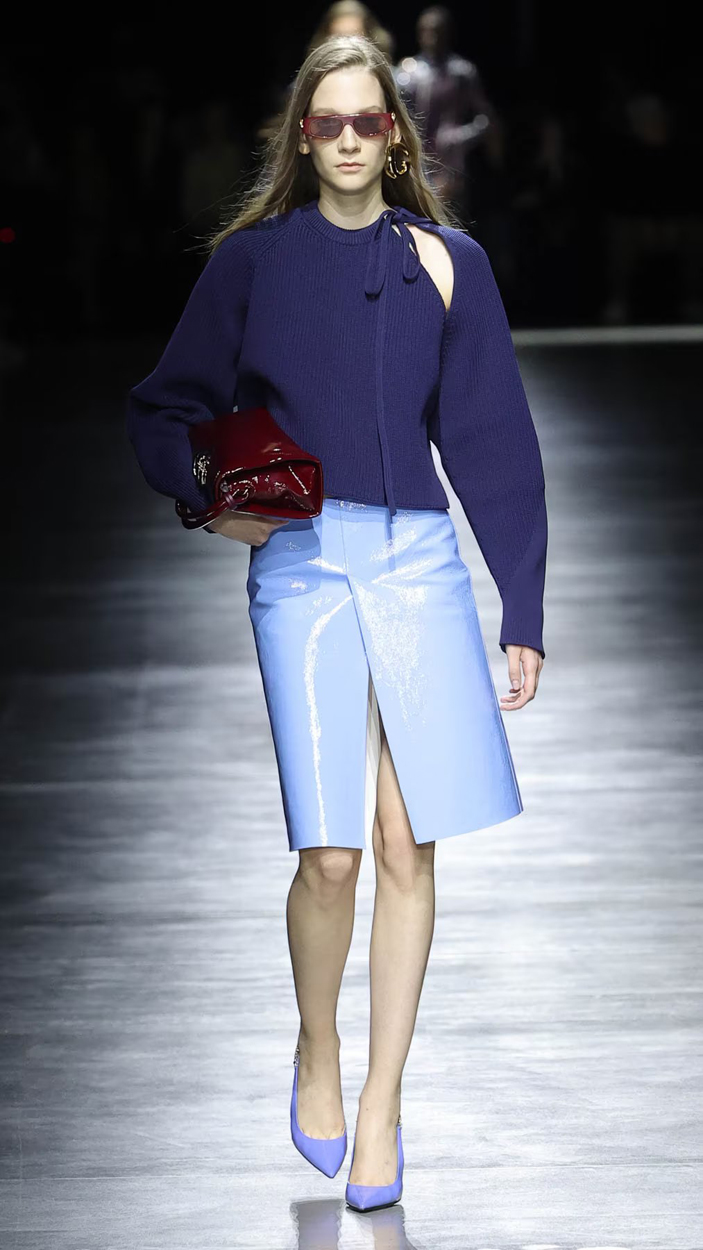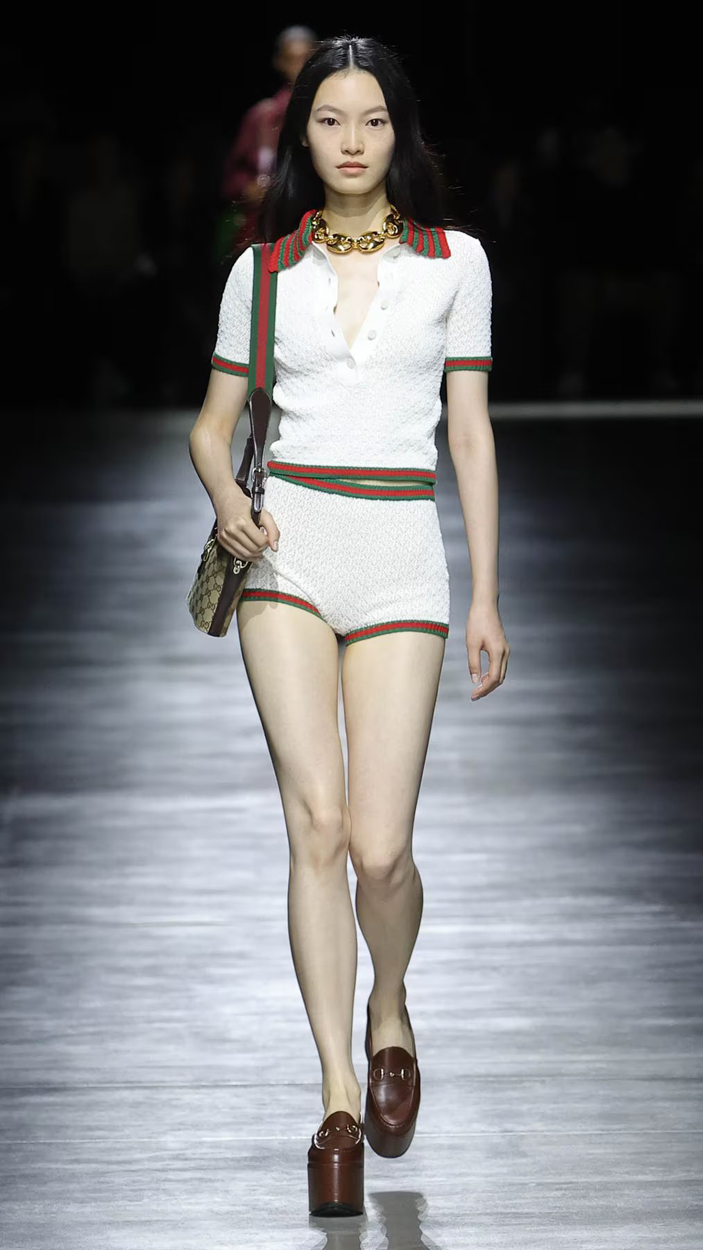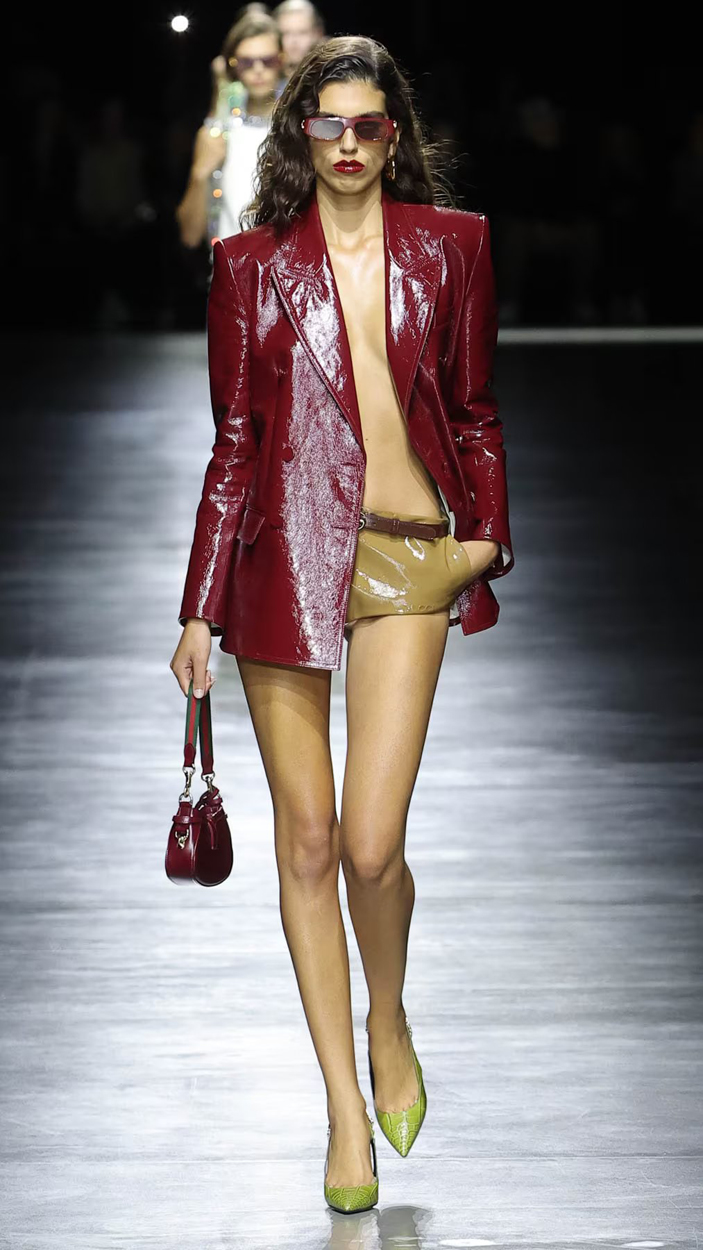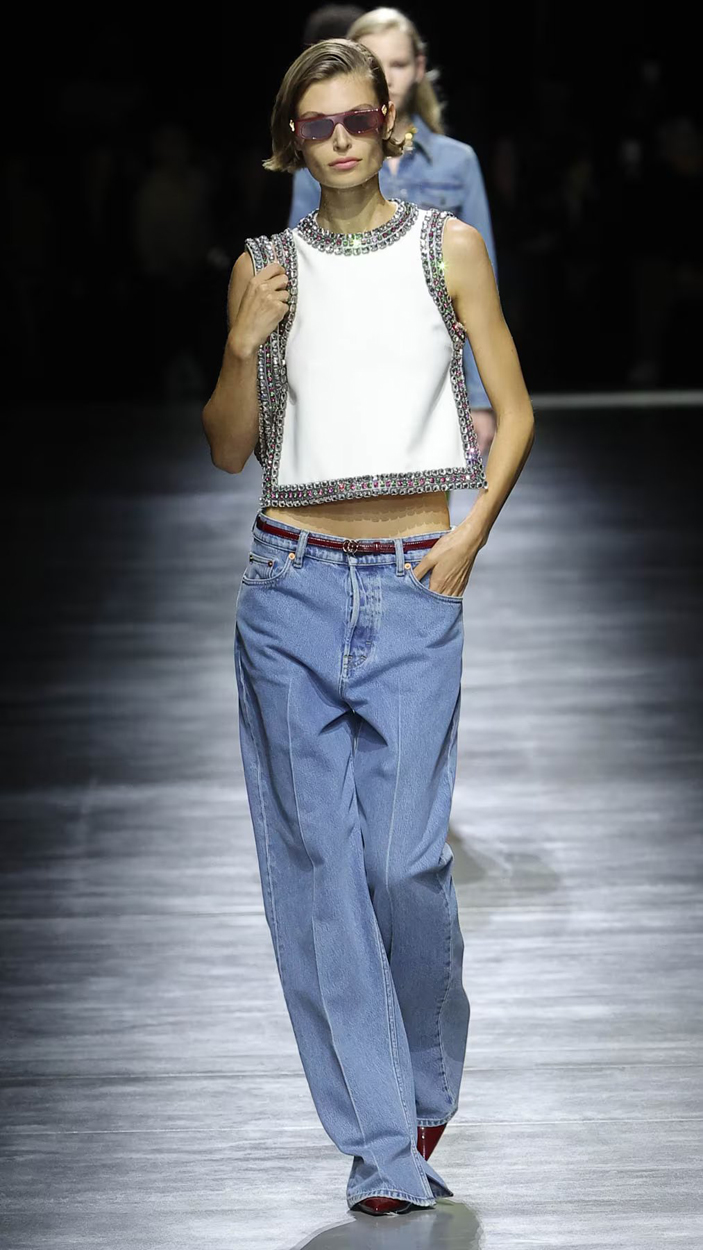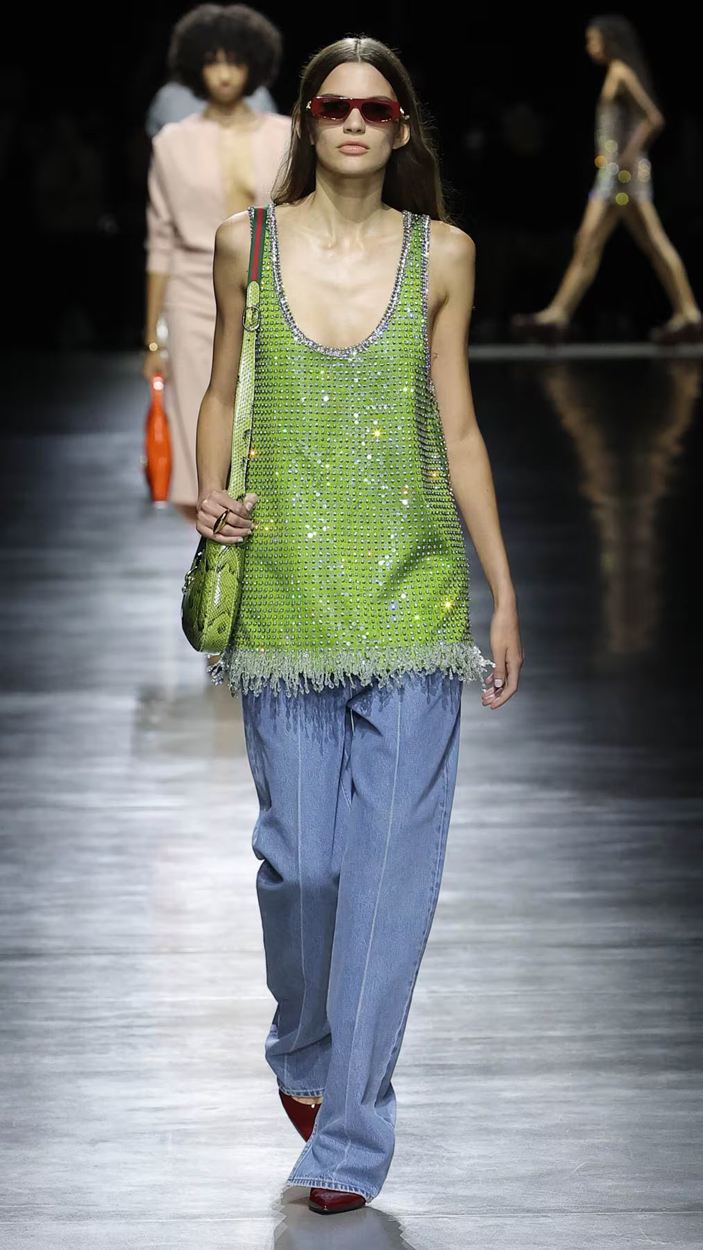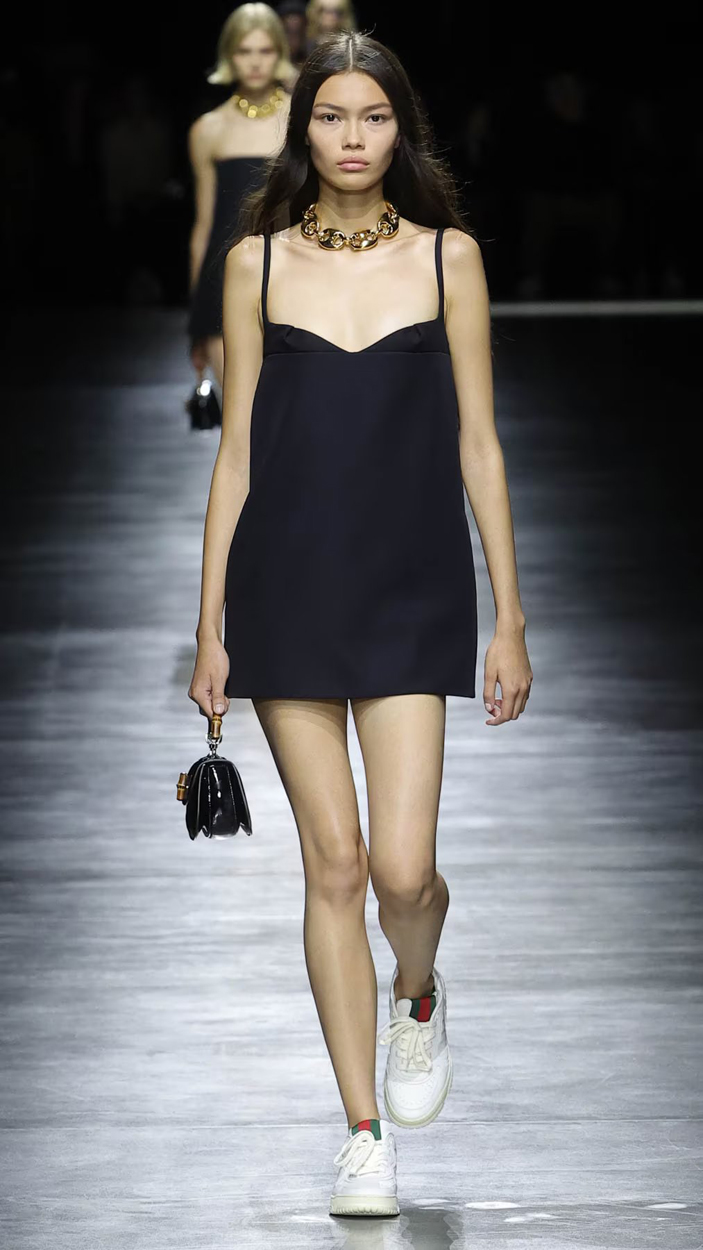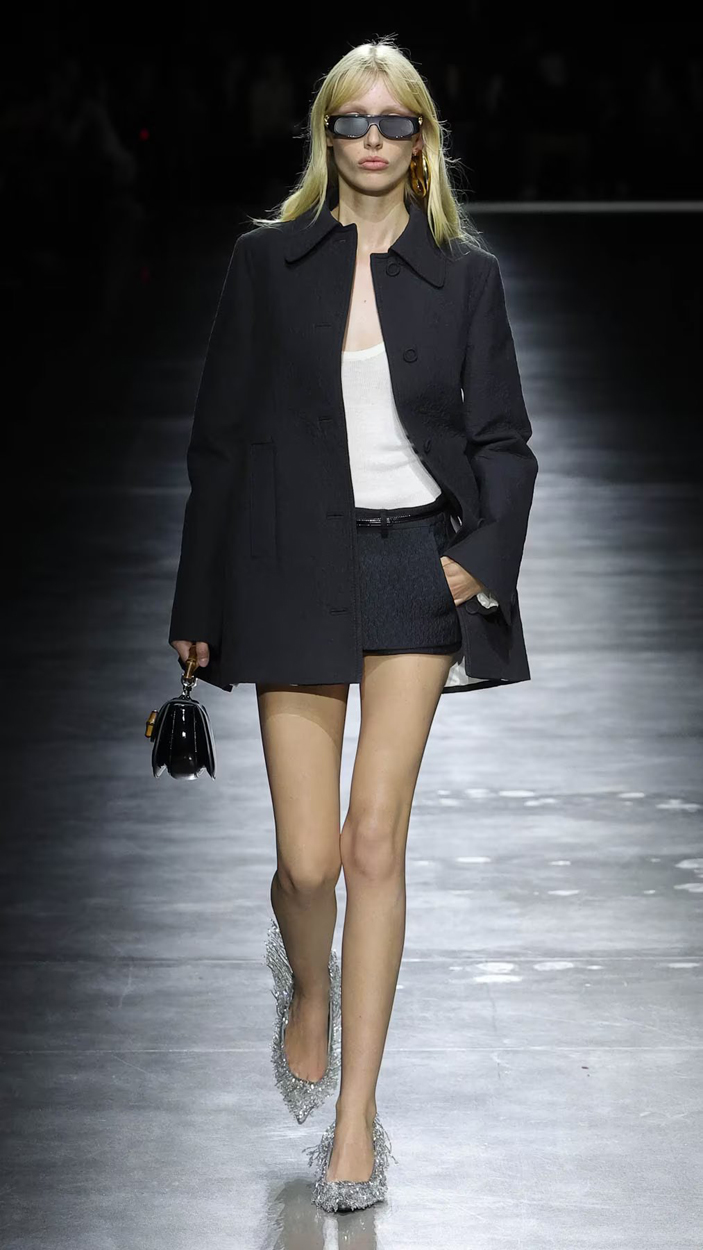 The public reacts
As one of the most awaited shows, de Sarno is not able to escape the public eye, seeing how Alessandro Michele revived the House with a maximalist approach that ultimately made him a beloved of the Hollywood elite. While some favoured the simplicity and practicality de Sarno delivered, the rest found it lacked substance, along with that magic Gucci is so loved and known for, and longed for a little something distinctive that many fashion houses do not possess nowadays.
It's a yes from me!
gucci ss24 by sabato de sarno is here, a new era of gucci is certainly upon us pic.twitter.com/P0865E4mKG

— corinne ☆ (@MIUCClAMUSE) September 22, 2023
This Gucci bralette is gonna have the girlies in very a tight chokehold pic.twitter.com/lSDeOfYP1j

— ➳❥ (@VANITYxVAULT) September 22, 2023
THIS IS THE ONE pic.twitter.com/aMR4joOGkS

— ❦ (@saintdoII) September 22, 2023
a new gucci era is upon us! gucci ss24, sabato de sarno's debut collection ☆ pic.twitter.com/K1Qaxatnx1

— DUDA (@saintdemie) September 22, 2023
I know this Gucci ss24 set is about to become an it girls staple, like it's about to make rounds on the celebs table pic.twitter.com/RoqZryG9B0

— Zu 🍒 (@Cherrishzu) September 23, 2023
I think I've seen this before…
Sabato De Sarno's Gucci debut kept things way too safe, I've seen most of these looks before. Where's the originality and excitement? 😕 pic.twitter.com/zcp2sN99OY

— Kea (@jacquemusx) September 22, 2023
"I want people to fall in love with Gucci again." FAIL 👎🏻👎🏻

— H 💎 (@chaoswintour) September 22, 2023
For the season's most anticipated debut, I don't think that De Sarno gave what people expected. It's not a WOW collection and in juxtaposition with Alessandro I feel like less people will like it😭 but I think it's a very commercial collection with cute pieces

— linda (@itgirlenergy) September 22, 2023
A-listers on the front row
Even though this is de Sarno's debut collection, it has already drawn a star-studded throng, including Kendall Jenner, who donned pieces off the latest offering and Ryan Gosling, in an all-black ensemble. Not to be missed were House Ambassadors Hanni of New Jeans, who sported a cropped shirt with the House emblem, and Lee Jung Jae, who rocked a dashing blue suit. See more celebrities attending the show below.
Kendall Jenner
View this post on Instagram
Ryan Gosling and Julia Roberts
View this post on Instagram
Halle Bailey
View this post on Instagram
Davika Hoorne and Hanni of NewJeans
View this post on Instagram
Gulf Kanawut
View this post on Instagram
Daisy Edgar-Jones
View this post on Instagram
Alia Bhatt
View this post on Instagram
Lee Jung-jae
View this post on Instagram
For more fashion news, click here. 
| | |
| --- | --- |
| SHARE THE STORY | |
| Explore More | |