As the MCO enters its 28th day and with two more weeks to go, while I've gained a deeper appreciation towards the simpler things in life and learned to count my blessings, I'm sure no matter how much of a homebody you are, we've all felt moments of restlessness and anxiousness in the current situation. A number of luxury fashion brands have come up with digital events, renowned celebrity chefs are offering cooking classes online, and we've launched a BURO. Hangouts: Live series featuring tastemakers in different industry, but if that's not enough to keep you entertained and your emotional health at bay, here's what I've been doing that you, too, could follow—style challenges.
Aside from indirectly forcing ourselves to change out of our loungewear (a better word for ragged T-shirt and shorts) and to feel more refreshed, the challenges also give you something to look forward to, and since we have so much extra time on our hands, there's no harm trying them out. I've done a dainty jewellery challenge previously, and the next one on my list is waist-up dressing—a new fashion trend that has emerged thanks to our current work-from-home life. Thankfully, the industry I'm in has less restrictive dress codes, which means I have a carte blanche to style myself in whatever I want. The two rules I set for myself? 1) Prints have to be incorporated at least twice that week, and 2) No repeating colours (prints are an exception).
Below, what I wore for the five-day waist-up dressing challenge:
Before we start, here's a picture of how my #WFHFits usually look like: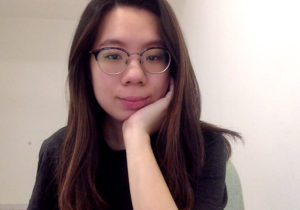 3rd April 2020, Friday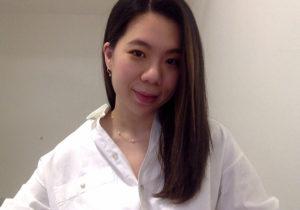 Since we have a team con-call meeting scheduled today, I figured it's a good day to start. To kick-start the challenge looking that bit more professional, I wore an oversized button-down shirt and accessorised with my favourite dainty pearl choker and huggie hoops—easy does it! The first thing my mum said to me when she saw me? "Where are you going?" Clearly, that shows how sloppy dressed down I've been at home, but I proudly exclaimed, "New challenge, new me!"
Read my #MCODiaries here.
6th April 2020, Monday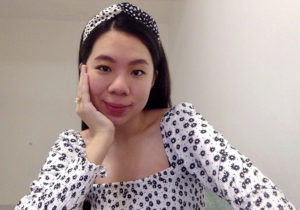 While the gung-ho mood is still on a high, I took out a piece I love—a floral shirred top—which I, sadly, only got to wear once before the MCO was announced. To elevate it further, I topped it off with a two-tone polka-dot headband—also another favourite of mine—that gave the look some print-clash. On my finger, a pearl ring that belonged to my grandma. Mood: Feeling cute, won't delete later (hehe).
7th April 2020, Tuesday
It's the day of my BURO. Hangouts: Live session with Melinda Looi! Since we're asked to wear our Buro T-shirt for the event, I gave myself a "rest day" and continue the challenge tomorrow. It was nice.
8th April 2020, Wednesday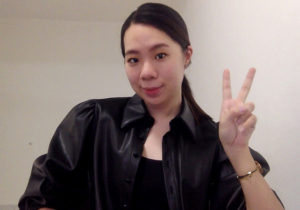 I know I've always stuck to a monochrome colour palette (white, black, grey, and navy blue are my go-tos), but I do make a conscious effort to purchase pieces in brighter colours or prints once in a while. Halfway through this challenge though, I realised that most of my more statement-making pieces are in the form of bottoms (skirts, jeans etc) and I actually struggled to look for a top that won't break the rules that I set.
In the end, I opted for this faux leather shirt that I got in New York during SS20 Fashion Week last September, which I ended up spotting on many street style stars that month. But it wasn't until a press trip to Paris end of that year (for the Chanel Métiers d'Art 2020 show) that I came across this French lady who effortlessly styled the same top, unbuttoned with a black T-shirt worn under, that gave me the style inspo I didn't know I needed. The downside? I had to crank up the AC.
9th April 2020, Thursday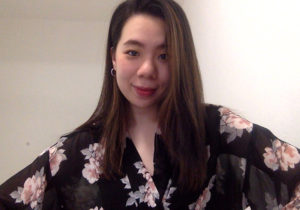 Ok, I admit—today's one of those days where I just couldn't care less. Call it cabin fever, restlessness, or PMS, but it took me a long time to get out of the bed today, what more dressing up. So instead of the initial outfit I was planning on wearing, all I could manage was to throw on a silk kimono, brushed my hair, applied some makeup, and wore minimal jewellery. I felt much better after I got past the initial stage of dread, and the nice yet comfy loungewear definitely helped. It's one of my favourite outfits of the week!
10th April 2020, Friday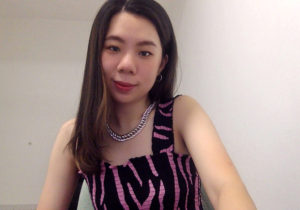 TGIF! Not that we have anywhere to go today, but that Friday feeling still shines through. I put on one of the loudest dresses in my wardrobe—a zebra-print midi dress with shirred details—and accessorised with a chunky chain necklace and hoop earrings to seal the look with an edge. Save for the heavy necklace, the dress was surprisingly a very comfy and airy option to lounge in, and it's an ensemble I'd totally wear on a Friday night out.
Will I still be dressing up for the rest of this MCO period? Maybe, maybe not, but one thing's for sure: I've been putting a more conscious effort in what I wear, which I realised can have an impact on my mood.
For more work-from-home related stories, click here.
| | |
| --- | --- |
| SHARE THE STORY | |
| Explore More | |