From podcasts to digital events, here's how you can enrich your time spent at home thanks to these fashion brands
As an increasing number of countries issue strict lockdown or social distancing orders due to the COVID-19 pandemic, many professionals including fitness coaches, meditation gurus, chefs and more have been offering free classes and online experiences—perfect for us to enrich our time (and relieve boredom!) at home.
We have a list of things-to-do for fashion, beauty, lifestyle and pop-culture enthusiasts—we've also launched a BURO. Hangouts: Live series which will have at least three sessions per week—but if you're looking for something more, a growing number of fashion houses have come up with platforms that will keep you entertained. And the best part? You don't have to be a fashion fan to enjoy them.
Below, find out what digital events you could participate in for the next few weeks:
Dior's ballet dance lessons
What: Want to learn some new skills this MCO, and get a good workout while you're at it? Dior has tapped some of its favourite dancers to offer ballet lessons and workshops, so put on your best costume and start practicing your pile!
Who: The three sessions are led by a principal dancer of the Paris Opera Ballet, Germain Louvet; a Paris Opera Ballet choreographer, Sébastien Bertaud; and a principal dancer of the Paris Opera Ballet and director of the Teatro dell'Opera di Roma ballet company, Eleanora Abbagnato.
How: Watch them on Instagram or on the Maison's Youtube channel here.
Salvatore Ferragamo's #MomToMom project
What: In conjunction with Mother's Day, Salvatore Ferragamo is hosting a conversation series via Instagram Live. Hosted by one of its brand muses, model Carolyn Murphy, the one-on-one conversations will cover topics from motherhood to beauty and wellness to fashion and design.
Who: The guests are all the superwomen who inspired Carolyn. Miranda Kerr was featured in a previous session, but the upcoming ones will feature the creator of EyeSwoon, Athena Calderone and supermodel Lily Aldridge.
How: Tune in to Athena's episode tonight at 3.30am, or Lily Aldridge's session at 3am on Saturday via Instagram Live. Night owls, here's another reason to stay up for.
Ermenegildo Zegna's online exhibition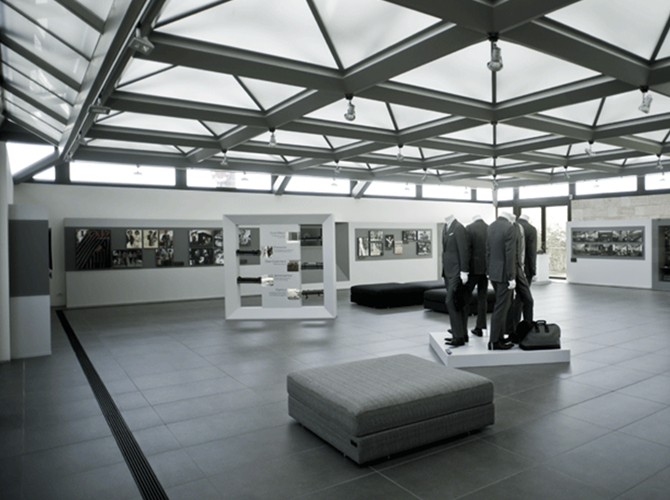 What: Ermenegildo Zegna is known for its exquisite menswear, and if you're curious as to what goes on behind the scenes, the 'Ermenegildo Zegna's 100 years in fabric, innovation, and style' exhibition can be accessed online for free.
Who: Treat it as having the whole space at Casa Zegna, Trivero to yourself. You can learn more about the brand's history in sustainable innovation, and also the refinement of its fabric creations.
How: Click on this link and have fun exploring.
Van Cleef & Arpels's L'École online classes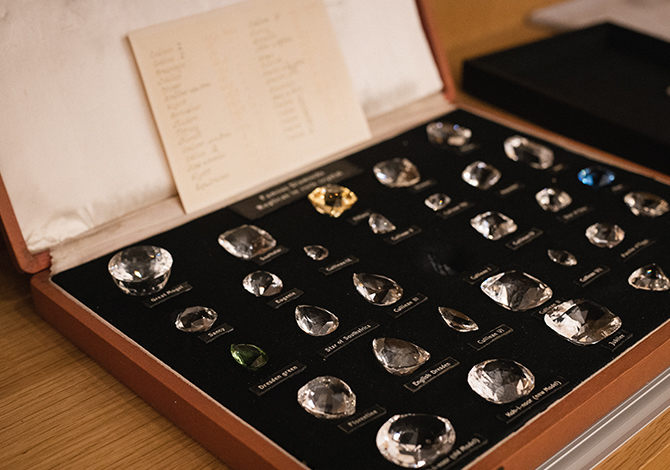 What: Have always had an interest in high jewellery or simply looking to enrich yourself this (extended) MCO? L'École, School of Jewellery Arts, supported by Van Cleef & Arpels, is offering free access to its e-library, where you can get a different—and deeper—perspective on the world of exquisite jewellery.
Who: Featuring gemologists and professors at L'École, the industry experts cover a broad range of topics, from the different shades of sapphires, to the myths and legends of the emerald, to the representation of jewels in European painting.
How: Click on this link and enjoy!
Christian Dior's Designer of Dreams exhibition
What: Remember the 'Christian Dior: Designer of Dreams' exhibition that was one of the most sought-after retrospectives at the Musée des Arts Décoratifs in Paris? If you didn't get the chance to visit or if you simply want to relive it, good news: Dior has uploaded a one-hour video that dives deep into its 70 years of creation, from Monsieur Dior to Yves Saint Laurent to Maria Grazia Chiuri. Think of it as a mini fashion documentary. 
Who: The video will be led by two of its exhibition curators, Florence Müller and Olivier Gabet.
How: Watch the video on Youtube here.
Prada Possible Conversations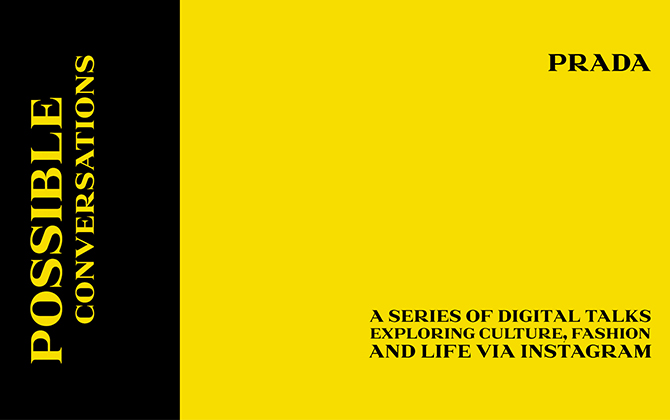 What: A series of live dialogues between "thinkers, cultural arbiters, and fashion figures across the world" that promise to enlighten and engage.
Who: The first session which took place yesterday, April 14 featured author and curator Pamelo Golbin and fashion features director of AnOther Magazine and Men's Critic of the Financial Times, Alexander Fury, discussing "Fashion in Times of Crisis".
How: Watch it on Prada's Instagram page. The next IG Live session will be held on April 22, at 12am Malaysian time, featuring Italian artist and filmmaker Francesco Vezzoli and the associate Professor at the École des Hautes Études en Sciences Sociales (EHESS), Emanuele Coccia.
Alexander McQueen's McQueen Music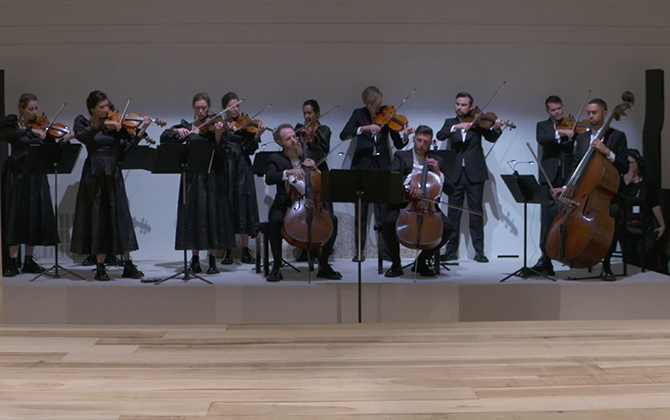 What: Want to re-immerse yourself in some Alexander McQueen runway magic? The brand has announced a new initiative that allows us to stream music from its past fashion shows.
Who: John Gosling, the man behind the fashion house's runway soundtracks for over 20 years has edited a nine-hour selection so far, but on top of that, the brand is also working with more collaborators including English music composer Isobel Waller Bridge and the London Contemporary Orchestra to create more playlists for its channel.
How: Check out Alexander McQueen's Spotify page here.
Bottega Veneta's Bottega Residency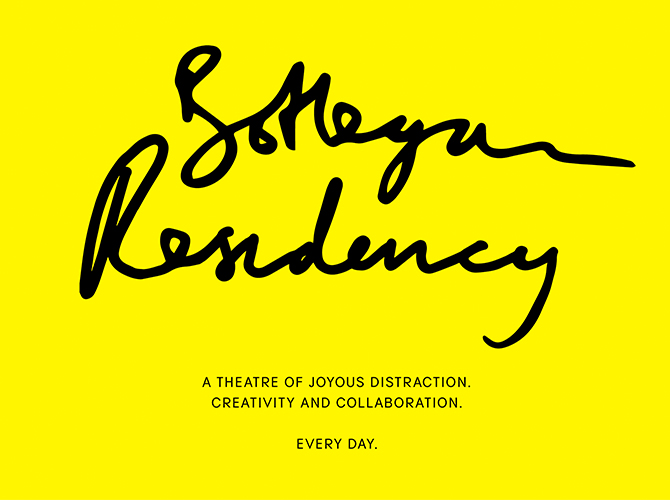 What: A virtual entertainment platform that taps different collaborators, muses, and talents each week to show off their creative works, in a bid to share positivity, provide inspiration, and comfort at a time of loneliness.
Who: Writers, musicians, film directors, performers will take over during weekdays, while weekends will feature live performances by artists, cooking segments by up-and-coming chefs. Keep a look out for movie night on Sundays by a film industry partner.
How: The Bottega Residency is accessible via Instagram, Youtube, Weibo, Line, Kakao, Spotify, Apple Music, and on the brand's site.
Gucci's The Gucci podcast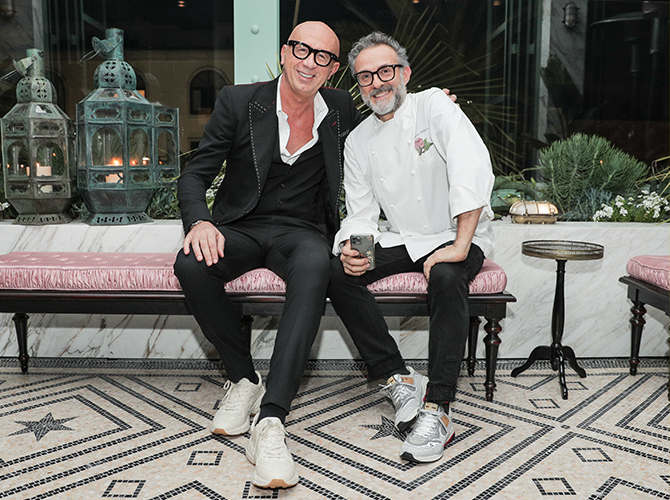 What: Launched in May 2018, The Gucci Podcast aims to "bring the world of Gucci to life", but there's more to that—the channel covers topics including feminism, breaking beauty norms, and other global issues.
Who: The latest episode features old school friends three-Michelin-star chef Massimo Bottura and Gucci's President and CEO Marco Bizzarri. The duo talks about their childhood memories and the two Gucci Osteria da Massimo Bottura restaurants in Florence and Los Angeles. Other guests include actress Gugu Mbatha-Raw, music icon Sir Elton John, fashion designer and collaborator Dapper Dan, fashion influencer Susie Lau, and of course, creative director Alessandro Michele.
How: There are 28 episodes to date, and you can listen to them on the Gucci Podcast channel on Spotify, Apple Podcasts, and Soundcloud.
Dior's Dior Talks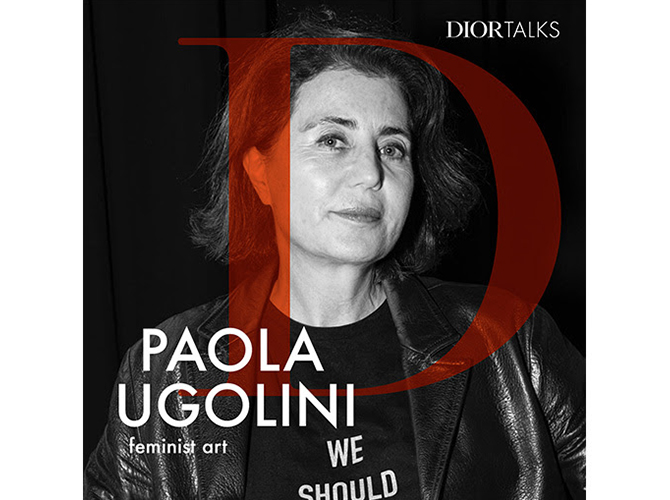 What: A podcast channel with an objective of bringing the people who have shaped the creative direction of the French Maison, along with notable figures whose artistic, cultural, or intellectual contributions have influenced its narrative.
Who: The channel has four episodes launched so far, and it features creative director Maria Grazia Chiuri, American feminist artist Judy Chicago, curator and critic Paolo Ugolini, and English artist Tracey Emin.
How: Listen to the podcast here.
Louis Vuitton's The Fondation from Your Home
What: The Fondation Louis Vuitton will host three digital events each week "to share content with its public and community allowing them to relive or discover certain exhibitions, concerts, masterclasses and events that it has offered since its 2014 opening," states the museum's announcement.
Who: At 6pm on Wednesdays, there will be a virtual exhibition with commentary by the curators; at 8.30pm on Fridays there'll be a concert at its auditorium; and at 5.30pm on Sundays, a concert by the graduates of the Classe d'Excellence de Violoncelle led by Gautier Capuçon will go live. Its first week featured "In Tune with the World" exhibition, a concert by Lang Lang, and "Violoncelles, vibrez!", a documentary of the work of Gautier Capuçon.
How: Watch the videos on Instagram, Facebook, Twitter, Youtube, and LinkedIn.
Loewe's Loewe En Casa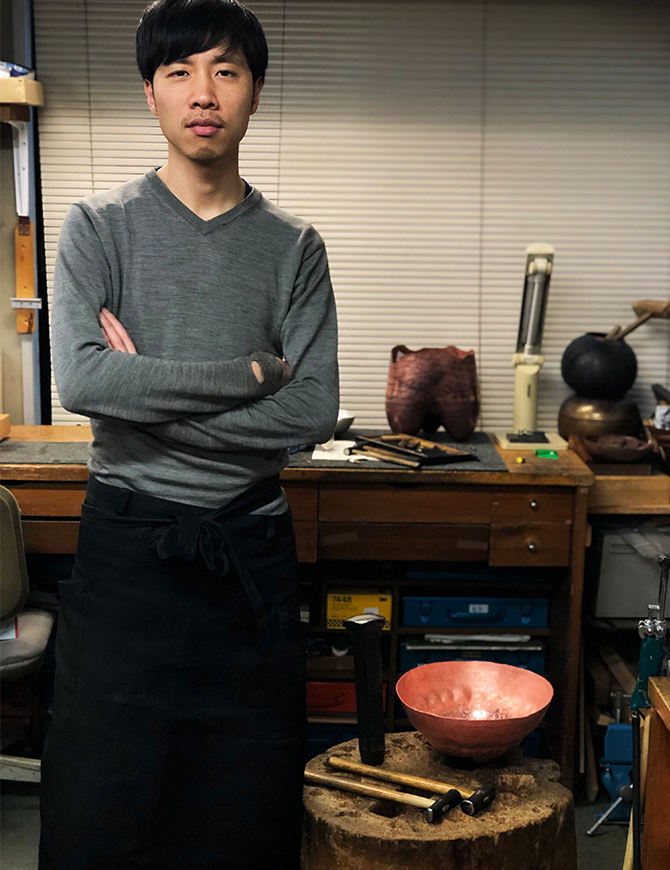 What: Loewe's creative director Jonathan Anderson has launched a series of ongoing online events via the brand's Instagram Live. Dubbed the Loewe En Casa (which translates to Loewe At Home), the sessions—which include a studio tour to craft demonstrations to Q&A sessions—showcase the use of different materials, from metalwork and goldsmith to woodcraft and weaving.
Who: The event will feature the collaborators who are involved in its cultural projects, or the finalists of the Loewe Craft Prize. Some of the names include Adi Toch, Julian Watts, metal artist Koichi Lo, Irina Razumovskaya, textile artist Sophia Rowley and more.
How: This week's session will be held on April 2, 4, and 5. Tune in to Loewe's Instagram to watch it.
For more #WFH-related stories, click here.