As a kid in the 2000s, there is a select list of things that made it to the 'cool' pile. A sidekick or a Motorola Razr, a pair of extremely low-rise jeans, and Gossip Girl; a series of books published in 2002 about a group of über rich, extremely upper-class group of high schoolers in New York City. It was the height of Y2K fashion, not fashion's best decade and yet the story of these fashionable teenagers continues to be in the centre of pop culture in the decades that follow.
From 2007 until 2012, it was the talk of the town when CW reimagined it as a TV series. Trigger warning: I did not like this show. As a loyal fan that followed the books, they butchered it. However, it is the case that expectations are extremely high and close to unattainable with die-hard fans. My personal experience with CW's iteration lasted up until the end of Season 1, and a few episodes in Season 2 where I tuned in just to look at the clothes … and watched it on mute.
The clothes, although beautiful and extravagant, were not going to save the plotline. And unpopular opinion: The fashion was not even that great. When I heard that there was gonna be a revival of the series with HBO trying out its luck, I legitimately let out a huge sigh. "Not this again," I thought. These entertainment execs are gonna butcher my childhood… again?! When the early teasers were made, the image of the gang on the steps was not very exciting either (save for the thrill of seeing fresh faces like Jordan Alexander and Evan Mock). However, it was obvious who the It Girl was in the bunch. The bike shorts and leather cowboy boots combo with a school shirt and tie was the only thing I remember about that teaser. The icing on the cake was Cartier's Juste un Clou tie clip.
When the first episode aired in early July, I decided I'd give it a shot. I had nothing to lose (and was horizontal in bed anyway after my vaccination). Safe to say, I was … not impressed. This show revolves around the crème de la crème of Manhattan, New York and that involved some of the richest kids in one of the most expensive cities in the world. If anyone can dress impeccably, it's them and I expect them to do so.
Julien Calloway (played by Jordan Alexander) had the best wardrobe out of all of them. And arguably so, she is the lead character, but with a budget given by HBO (the same people that brought us Game of Thrones, Westworld and Boardwalk Empire), I expected more. Especially from her right-hand women, Monet de Haan and Luna La. The latter plays Julien's stylist. I was triggered. I shouted to my screen, "No one is going to believe you're a stylist dressed like THAT!"
I can count in one hand the number of great fashion moments on the show so far: i) Zoya's Beyoncé Adidas Superstar platforms in Episode 1ii) The Sies Marjan (RIP) ombre satin shirt worn by Akie in Episode 2
Yeah, that's it. Half of one hand, then. So imagine my surprise when Episode 3 aired and I counted more than two looks that were interesting. Praised be, the show stylists have finally shown up and are doing these characters justice. I'm glad I stuck around until Episode 3 to witness these moments below:
1. Will the real Audrey Hope please stand up?
This layered number is a breath of fresh air after a string of unflattering and outdated bodycon dresses. For one, it expresses the character a lot better. Audrey comes from a fashion-forward family—her mother is a fashion designer. So the eclectic combination of a sweet babydoll dress with a scalloped hem and embroidered trim combined with a masculine, woollen striped sweater vest illustrates this perfectly. Plus, with this outfit, we get to know Audrey a bit better: She likes the preppy look, and is drawn to soft, feminine shapes and offsets them with masculine elements.
As for Julien, she's effortlessly cool as always. And pulling off the bike short trend way better than I could ever dream of doing.
2. Evan Mock is a fine specimen of a man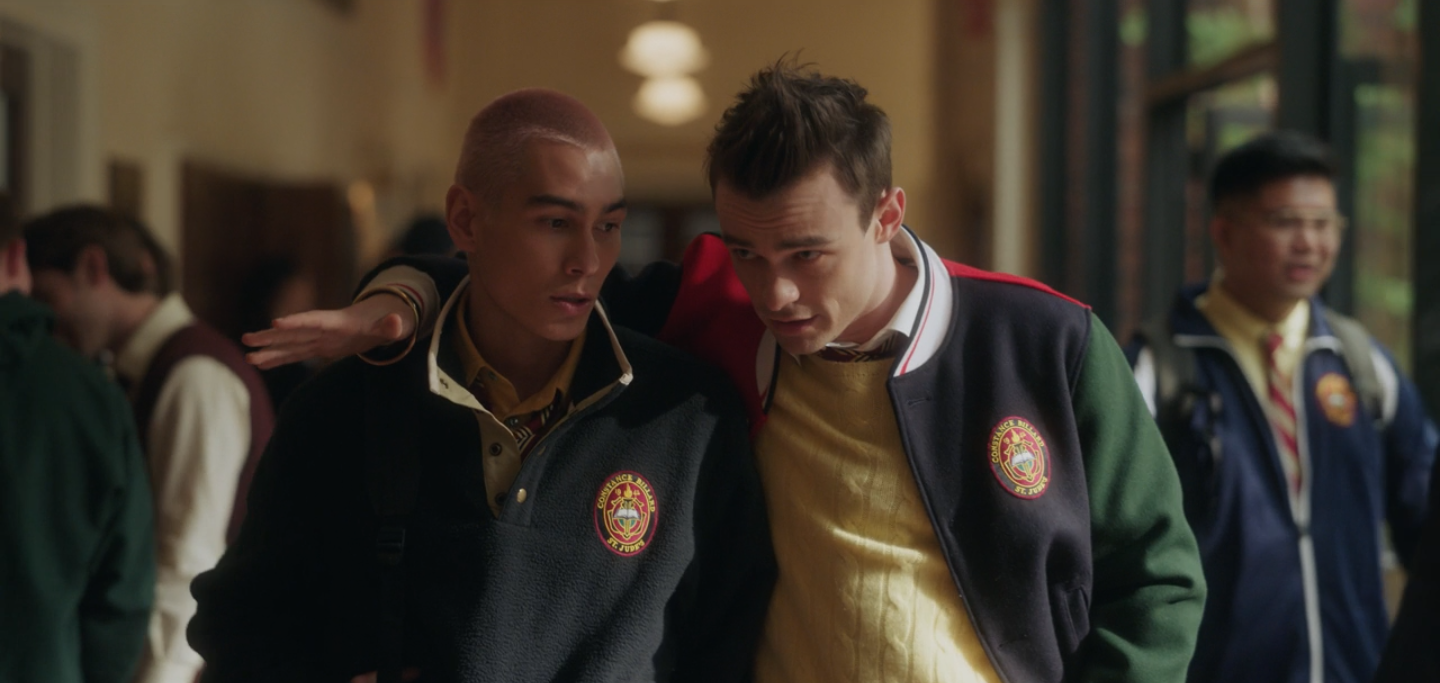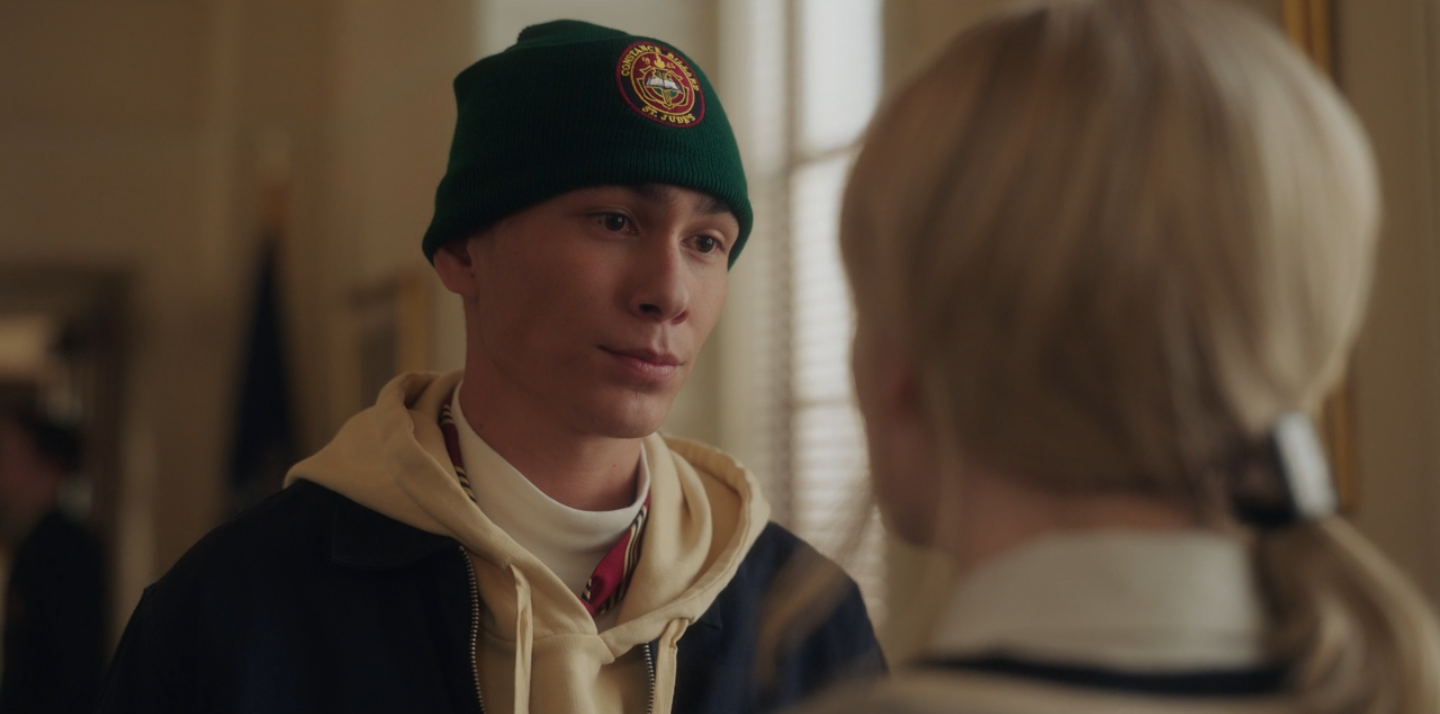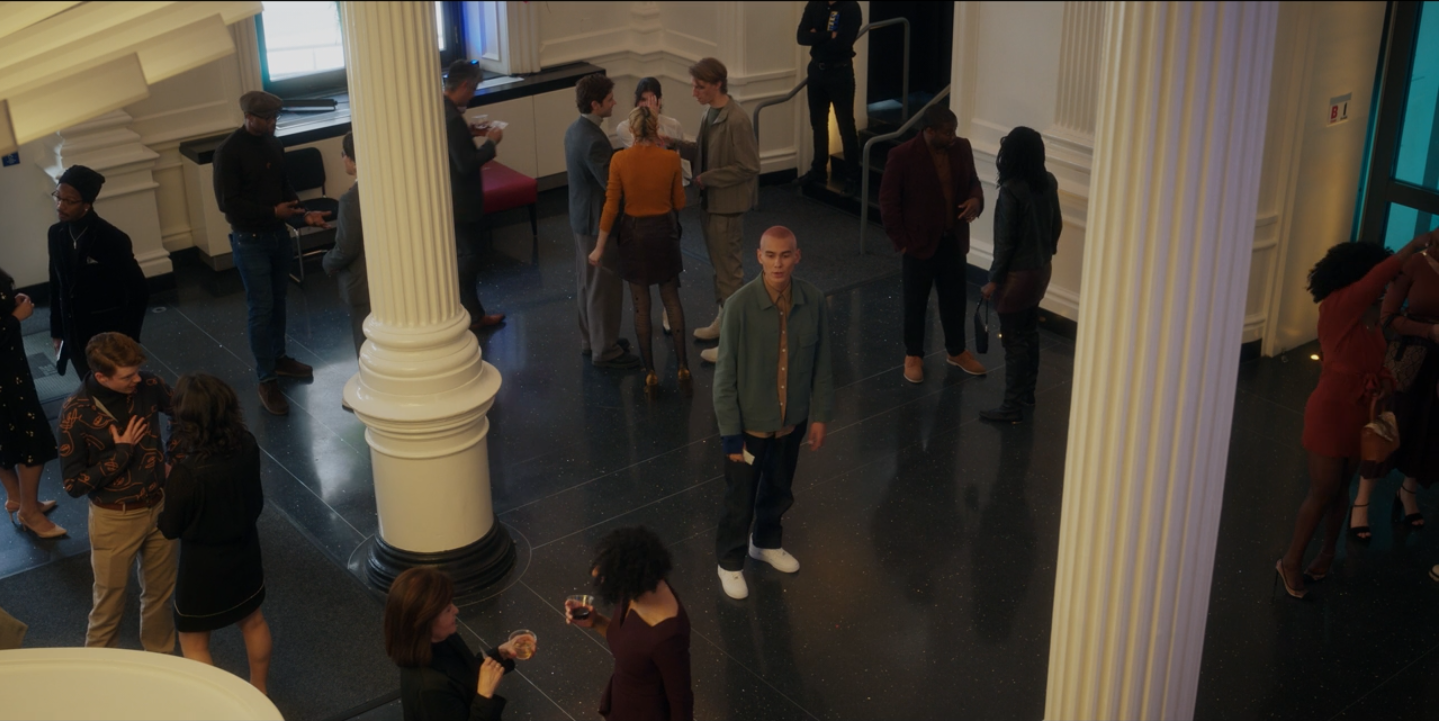 Akeno "Aki" Menzies likes to lay low with his fashion picks. He tells Max Wolfe that he doesn't like to stand out. He says this when Max presented him with the blue-pink ombre Sies Marjan shirt in Episode 2. Personally, I don't believe him. Because which boy would shave his head and dye it pink to blend in?
Aki's style is laid back but neat and sharp, skater boi but bourgeoise. He's a walking contradiction, but he does it extremely well in muted hues, popped preppy collars and logo beanies.
3. All of HBO's budget is on Julien Calloway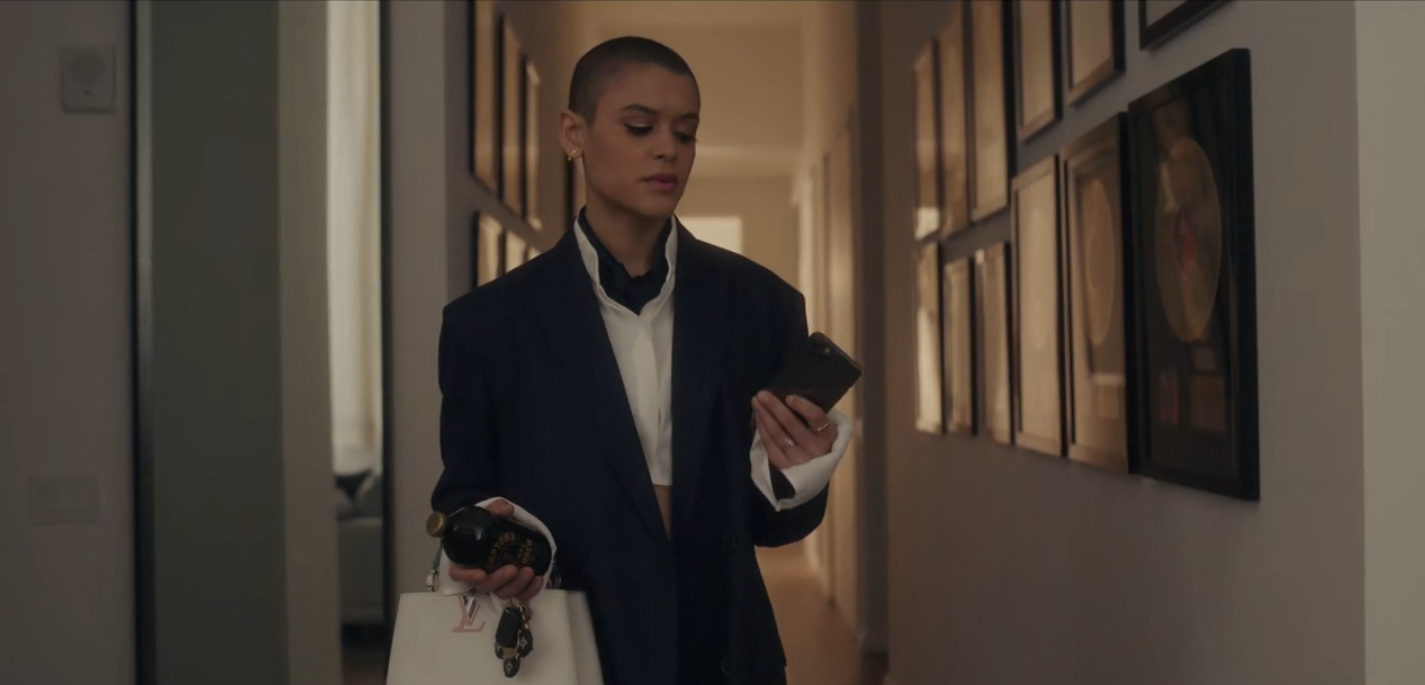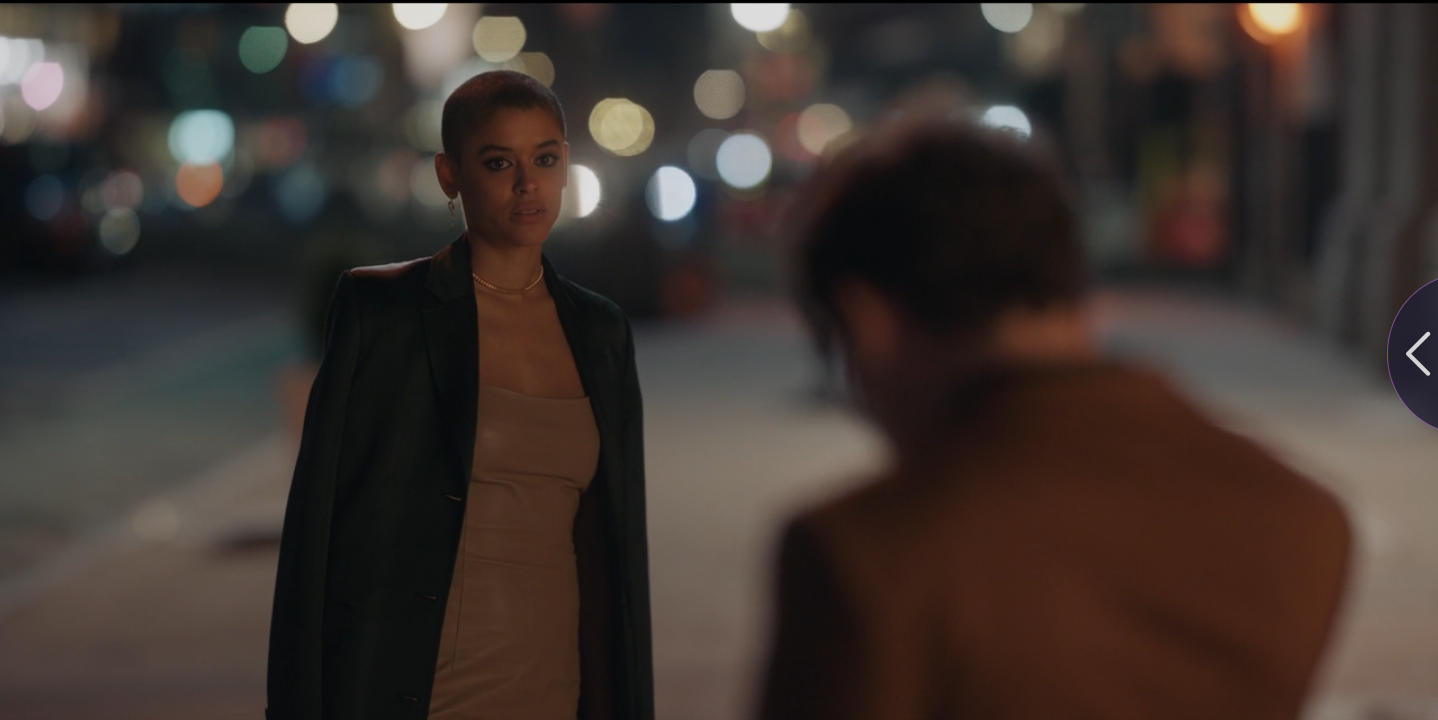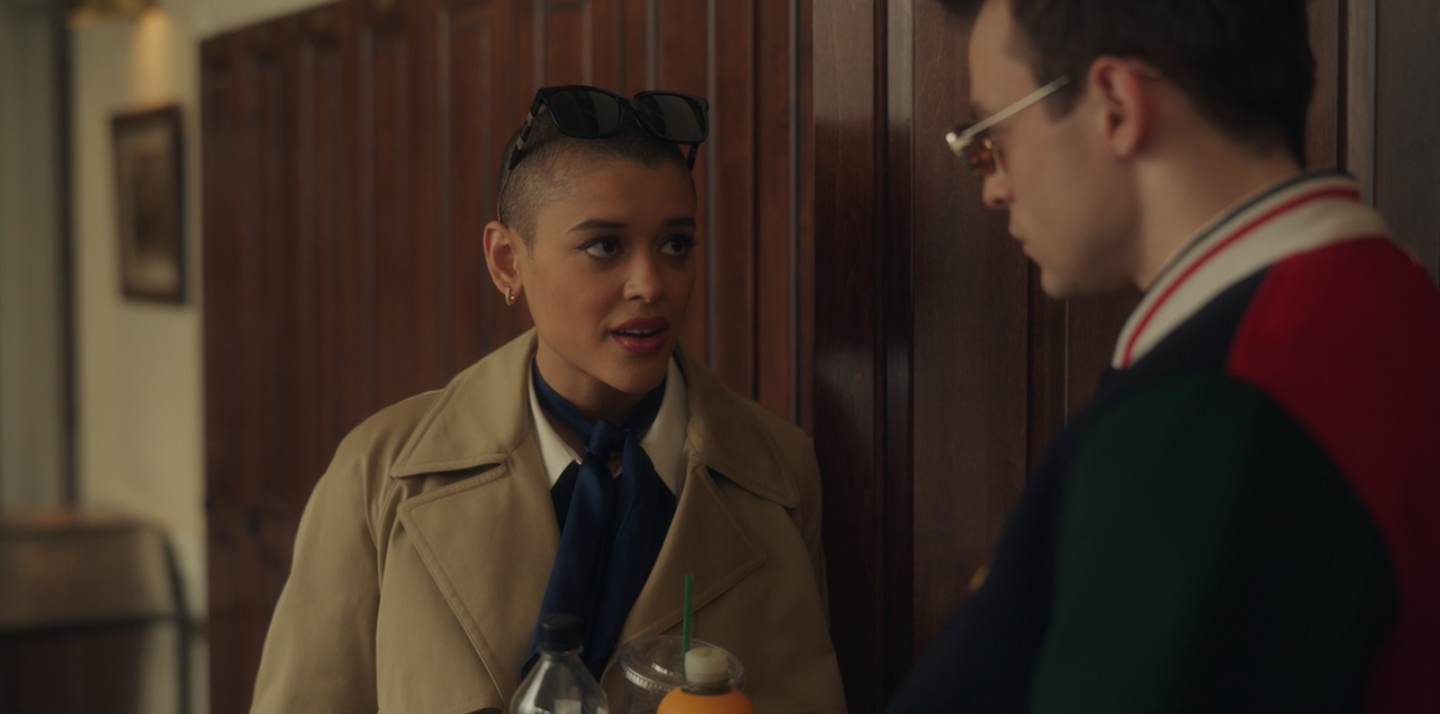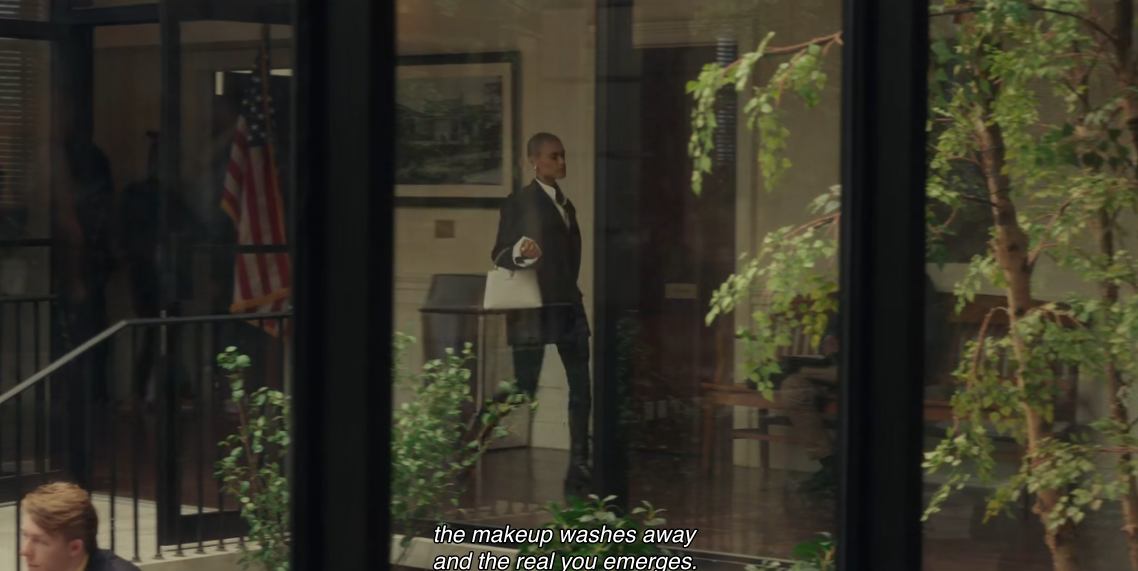 It's my theory that most of HBO's styling budget is being spent on Jordan Alexander's character. So far, she's the only one who looks remotely fashionable and has been consistent in bringing head-turning looks, which is in line with the story's plot. She's highly influential and is Constance Billard's style icon. She is trendy without being try-hard and manages to do so while maintaining an air of "Oh, this old thing? I just threw it on".  Bike shorts? Rockin' it. Bald head? Killin' it. Balancing between the fine line of androgyny? Done deal.
They say the third time's the charm, so can this only mean that the fashion will get stronger from here? Will the show's stylists keep doing these characters justice? I guess only time will tell, and we'll just have to wait and see.
Stream Gossip Girl on HBO Go.
| | |
| --- | --- |
| SHARE THE STORY | |
| Explore More | |