From high-street to high-end, find out which brands have become casualties of the pandemic
The pandemic's effect on the fashion industry is apparent. With stores closed during the lockdown period that involved 48 countries worldwide, sales are down across the board, and retailers that are still following the traditional business models are undoubtedly suffering the worst consequences. Let's not forget the smaller labels that may not have the financial backing like some others, as well as the brands that were already in a bad shape pre-COVID-19.
According to data from the American Bankruptcy Institute, the number of bankruptcy filings has seen a 26 per cent increase in April from last year. But while Chapter 11 doesn't necessarily mean it's the end for those companies, some brands on our list are not as lucky. 
Below, a list of fashion brands that have announced closures or filed for bankruptcies during the pandemic:
Bankruptcies

December 1: Arcadia Group
Topshop's owner, Arcadia Group, is the latest company that has gone into administration. In a statement released by the brand, Ian Grabiner, the chief executive of Arcadia, said: "This is an incredibly sad day for all of our colleagues as well as our suppliers and our many other stakeholders. The impact of the Covid-19 pandemic, including the forced closure of our stores for prolonged periods, has severely impacted on trading across all of our brands. Throughout this immensely challenging time, our priority has been to protect jobs and preserve the financial stability of the group in the hope that we could ride out the pandemic and come out fighting on the other side. Ultimately, however, in the face of the most difficult trading conditions we have ever experienced, the obstacles we encountered were far too severe."
Arcadia Group currently has around 450 stores in the UK, 22 overseas (including Malaysia), and around 13,00 employees. However, no announcement has been made regarding closures of any stores of layoffs. Other brands under the group include Dorothy Perkins, Miss Selfridge, Topman, Burton, Wallis, and more.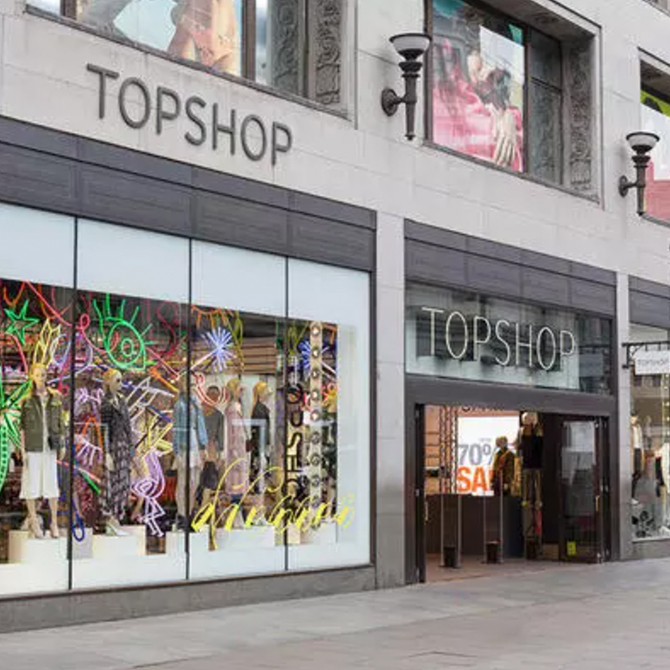 October 30: Robinsons
Robinson Co. (Malaya) Sdn Bhd is closing its stores in Malaysia (at The Gardens Mall and Shoppes at Four Seasons Place) and in Singapore (at The Heeren and Raffles City Shopping Centre). In a statement released by the company, the decision was made due to its "inability to continue operations due to weak demand at department stores". 
"We regret this outcome today. Despite recent challenges in the industry, the Robinsons team continued to pursue the success of the brand. However, the changing consumer landscape makes it difficult for us to succeed over the long-term and the Covid-19 pandemic has further exacerbated our challenges. We have enjoyed success over the years, and it has been an honour for Robinsons to serve the Malaysian market," Robinsons' senior general manager Danny Lim commented.
September 10: Century 21
New York discount department store chain Century 21 has filed for bankruptcy, and it is "blaming its insurance providers' decision to not pay about $175 million it said it should have received under policies to protect against business disruptions amid the coronavirus pandemic," according to a report on The Wall Street Journal. On top of its flagship in NYC, 12 of its stores—including the ones in New Jersey, Florida, and Pennsylvania—will be liquidated.
July 10: Muji
Muji's US is the latest brand on our list to file for Chapter 11 bankruptcy protection. In its filing, the company listed US$50 to US$100 million in liabilities, but it has secured up to US$22 million in financing from its parent company. Its CEO Satoshi Okazaki said in a statement that "Muji has felt the devastating effects of the Covid-19 pandemic on in-store retail, and as a result will take this opportunity to refocus our efforts in the United States on key regional markets and e-commerce."
July 8: Brooks Brothers
American apparel brand Brooks Brothers has filed for Chapter 11 bankruptcy. Its current plans are to close 51 out of 250 of its US stores while it searches for a new buyer. A spokesperson for the retailer says: "Over the past year, Brooks Brothers' board, leadership team, and financial and legal advisors have been evaluating various strategic options to position the company for future success, including a potential sale of the business. During this strategic review, Covid-19 became immensely disruptive and took a toll on our business." Founded in 1818, the label is recognised as one of the country's oldest retailers.
June 29: Seafolly
Australia's largest swimwear brand Seafolly has gone into administration due to the "crippling financial impact" of the pandemic. The company currently has 44 stores in Australia and 12 overseas. While its administrators Scott Langdon and Rahul Goyal of KordaMentha have mentioned that business would be as usual, the brand will now be looking for a buyer, and according to Mr. Langdon, "given the quality of the brand and its reputation, there will inevitably be a high level of interest in purchasing the business".
June 1: Aldo
Less than a month after Aldo obtained creditor protection for its stores in Canada, United States and Switzerland, its UK arm has followed the footsteps and filed for administration due to the impact of COVID-19. As a result, five of its 13 stores will be permanently shut, while the administrators are exploring "future options" for the remaining eight.
In a statement by Aldo, the brand says that "The Aldo Group continues to believe in the strength of its company and brands; Aldo will remain a global brand and still has a strong presence in [more than] 100 countries. The company will use the proceedings to restructure its business and build on its legacy in retail fashion in other jurisdictions, allowing to ensure the long-term stability of the company and its international business."
May 7: Neiman Marcus
Although the luxury department store Neiman Marcus managed to avoid bankruptcy after restructuring its debt last year, the pandemic has forced them to file the paperwork in May after they skipped millions of dollars in debt payments in April. One and a half month later, on June 18, the group says that it's on track to emerge from Chapter 11 in Autumn 2020, thanks to the strong performance after reopening 90 per cent of its stores, and the access to US$250 million in creditor financing.
May 6: John Varvatos
Menswear brand John Varvatos that's known for its tailoring-meets-rock-'n'-roll aesthetic has filed for Chapter 11 bankruptcy protection. Citing falling sales, the label has listed over US$140 million of debt in court filings. This is not the end for Varvatos, however, as the designer has plans to sell the company to an affiliate of its investor, Lion Capital LLP.
May 4: J. Crew
J. Crew was the first big US apparel retailer to file for bankruptcy protection after struggling with declining sales and a huge debt of US$1.65 billion. According to Forbes, under a "debtor-in-possession agreement", its main creditors will be taking control of the group by converting the debt into equity, and they will also be providing US$400 million for the stores to stay in operation.
April 13: True Religion
For the second time in three years, denim retailer True Religion has filed for bankruptcy on April 13 due to the prolonged closure of its physical retail stores across the US. According to court documents, "While the debtors would have preferred to wait out the current instabilities of the financial markets and retail industry generally, they simply could not afford to do so." The brand listed US$100 million to US$500 million in assets and liabilities in the court filing.

Closures
October 29: Cushnie
Carly Cushnie has announced the closure of her namesake label. In an Instagram post, the designer writes, "Over the last 12 years, the Cushnie collection has come to define a modern elegance that celebrates the female body with a timeless ease—striking a balance between minimal and sensual. There has been nothing more rewarding than making women feel confident, sexy and empowered through my collections. As many designers have experiences, the fashion and retail landscape has become increasingly challenging over the years. While my brand has persevered through unending headwinds, the effects of COVID-19 have hurt my business beyond repair and it is with great sadness that I share Cushnie will be closing its doors."
Originally launched under the name Cushnie et Ochs, The brand renamed to Cushnie two years ago when her co-creative director Michelle Ochs left the company.
June 15: Matter
Singaporean ethical fashion brand Matter has announced its decision to close after six years in business. The brand was known to collaborate with artisans across the region using socially-conscious and heritage-based textiles. "After several months of uncertainty, we've reached a decision that this chapter of our story, is ending. It was not an easy one to make, and it's not an easy one to share with you. We are deeply sad, and we feel the loss greatly. Though we've explored many possible pathways, given the future ahead, pressing pause for now is the responsible action to take," reads the statement on its website. Fans of the brand, however, will be delighted to hear that this may not be the end for Matter. It ended its statement with: "This is not goodbye forever. This is goodbye, for now."
June 15: Sies Marjan
After over four years in business, New York-based luxury label Sies Marjan is closing its doors for good due to the significant financial impact from the COVID-19 pandemic. According to a statement by the brand via Business of Fashion, its founder Sander Lak said, "What we have worked on has been a dream come true." In addition, Lak said, "Thank you to everyone who has given their time and talent to Sies Marjan over the years." Following the announcement, the brand's Instagram page (which has almost 230k followers) has since been deleted.
April 30: Oasis and Warehouse
After failing to secure new buyers for the business, high-street fashion brands Oasis and Warehouse will permanently close all their stores, which will result in the loss of over 1,800 jobs. Deloitte has been made the administrator of the insolvency process, and in a statement released by the firm, its joint administrator Rob Harding said: "COVID-19 has presented extraordinary challenges, which have devastated the retail industry. It is with great sadness that we have to announce a sale of the business has not been possible and that we are announcing so many redundancies today."
However, on June 17, online fashion retailer Boohoo announced that it has agreed to buy the online businesses of both brands for 5.25 million pounds, and they'll be integrated into its platform in the coming months. The group did the same by buying Coast and Karen Millen's online businesses last year.
April 28: Esprit
Esprit has revealed that it'll be closing down all of its Asia stores outside China—namely Malaysia, Singapore, Taiwan, Hong Kong, and Macau—by end of June 2020. The 56 stores in the five countries only account to less than 4 per cent of the brand's sales, and the slump in sales over the last nine months was further hit by the pandemic.
April 21: Cath Kidston
British homeware and fashion brand Cath Kidston will be shutting down all 60 of its UK stores for good, putting over 900 staff out of work. Moving forward, it'll restructure itself as a wholesaler and online brand. The brand mentioned that its Asia stores—including Malaysia—will operate as usual. However, just two days later, its Japan counterpart also filed for bankruptcy with over 6.5 billion yen in debt due to the COVID-19 pandemic.
Its CEO Melinda Paraie said: "While we are pleased that the future of Cath Kidston has been secured, this is obviously an extremely difficult day as we say goodbye to many colleagues. Despite our very best efforts, against the backdrop of COVID-19, we were unable to secure a solvent sale of the business which would have allowed us to avoid administration and carry on trading in our current form."
Downsizing
June 15: Diane von Furstenberg
Diane von Furstenberg's namesake brand is also suffering a hard hit amid the pandemic. The brand is closing 18 of its 19 stores—including international boutiques in France and England—and has furloughed 75 per cent of its staff. According to Business of Fashion, the label will adopt a "digital-only, China-focused" business model.
June 11: Zara
In a move to focus on digital growth, Zara's owner Inditex will be closing up to 1,200 stores (aka 16 per cent of its network) worldwide over the next three years and invest US$3 billion in its online operations. The group revealed that the fast-fashion retailer's sales are down by a whopping 44 per cent compared to last year. The specific locations have yet to be revealed, but it will likely involve the group's other brands including Pull & Bear, Bershka, and Massimo Dutti.
June 10: Guess
American retailer Guess will be closing 100 stores (around 9 per cent of its total amount) over the course of the next 18 months. The closures will primarily be affecting stores in North America and China. Although its CEO Carols Alberini mentioned that this decision came about as many of the leases are ending, the pandemic undoubtedly played a huge part. The brand's sales reportedly fell by over 50 per cent compared to last year's.
May 21: Victoria's Secret
Victoria's Secret is shutting 250 stores across the US and Canada, but its owner L Brands warned that more outlets might close in the coming two years. The brand currently has over 1,000 boutiques in those two countries.
April 29: H&M
H&M is planning to permanently close eight stores in Italy. Two of its biggest stores in Milan and one in Bari did not reopen even though Italy has lifted its lockdown on May 18, while five more outlets located in the cities of Bassano del Grappa, Gorizia, Grosseto, Udine, and Vicenza will shutter in the next few months. According to an email statement, a spokeswoman for H&M said: "The decision to close is linked to the economic sustainability of each specific store," and that the company plans to "optimise its store portfolio, add new services online and keep offering clients the best shopping experience, through different channels".
*update July 7
On top of the eight stores in Italy, H&M has announced its plans to close 170 stores in Europe, citing the declining sales amid the pandemic as its main reason. Aside from that, the company also said that it'll be cutting back on new store openings. The other brands under its group including Monki and COS will also be affected, but there has yet to be a confirmation.
The list will be updated accordingly.