Style
Fashion buzz: A fashion influencer labelled 'Covidiot' for her actions, Joe Chia and Melinda Looi's homemade mask tutorials, and more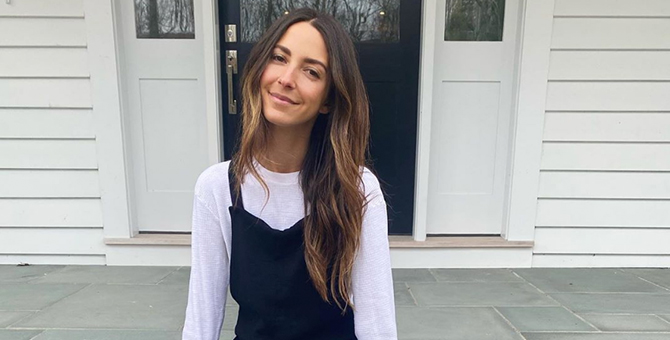 Arielle Charnas slammed for being a 'Covidiot'
With over 1.3 million followers on Instagram, Arielle Charnas is a New York City-based influencer and fashion designer who faced backlash recently for being a 'Covidiot'. The drama started on March 16, when she announced on social media that she has been feeling sick. Although she stated that she didn't initially meet the criteria for testing, she later revealed that she managed to acquire a COVID-19 test through her personal connections. The clincher? Charnas even documented the process for her followers while she was getting tested.
Fashion watchdog Diet Prada was the first to call her out: "The issue is still about the flaunting of privilege on social media during a time when so many people who are more at risk are being denied treatment." Two days later, Charnas revealed she has tested positive for the virus. But the drama didn't stop there.
A week later, the influencer posted photos and videos of herself with her family from the Hamptons (with a nanny in tow). This did not bode well with the Internet for several reasons. Firstly, Charnas ignored the mandatory 14-day self-isolation period (evident with photos of her outdoors and being in close contact with her daughters); and secondly, she chose to retreat to a small town such as the Hamptons, which may have limited medical resources compared to a denser city. It didn't help that her husband, Brandon Charnas called some of her followers "losers" for being outspoken with their opinions, too.
On April 2, Arielle released a written apology on her Instagram, stating that she wants to speak the "truth" and express her "sincerest remorse", but that still drew flak from netizens. Some commented that "it's not an apology, but a load of excuses", while a frontline worker said that "it's evident in this apology that you have no idea what happens in the 'real world'". One user even pointed out that the influencer has been deleting pictures of her walking the streets and being out of her home from her Instagram feed. Thoughts?
Joe Chia and Melinda Looi's homemade mask manuals
With the number of COVID-19 cases rising worldwide, for those of you who have no access to surgical masks or simply ran out of supply, Malaysian fashion designers Joe Chia and Melinda Looi have come up with homemade alternatives that you can make at home. Made of old T-shirts, pillow cases, and paper towels, these masks aren't meant to replace surgical masks—but it certainly helps to wear a mask when you're out to prevent yourself from touching your face.
Take a look at both of their instructions below:
Joe Chia
Melinda Looi
Shanghai Fashion Week goes digital
Originally postponed due to the COVID-19 pandemic, Shanghai Fashion Week decided to take it online with its first digital event. Held in partnership with e-commerce platform TMall, the decision was an ambitious (yet necessary) effort. Spanning from March 24 to 30, over 150 brands presented their Autumn/Winter 2020 collections via livestream, with six million people tuning in on the first day, according to WWD. Most brands have also adapted the see-now-buy-now approach. Joshua Hupper, cofounder of Babyghost told WWD that the sales that came from livestreaming jumped 450 percent from the brand's own streaming. That aside, a few brands chose to launch their collections via other formats, including fashion films, chat shows and performances to better engage the audience.
Paris Men's and Haute Couture Fashion Week cancelled
While Shanghai Fashion Week continues to find new formats, Fédération de la Haute Couture has announced last week that both Paris Men's and Haute Couture Fashion Week are cancelled. Slated to take place during June and July, the move comes amid the growing COVID-19 pandemic. As of April 6, France has recorded almost 93,000 cases and over 8,000 deaths, and the country is currently on lockdown until mid-April.
Check out all the other major fashion events affected by COVID-19 here.
Fashion's biggest names and brands continue to fight against COVID-19
Dating back to this January when the coronavirus outbreak started in China, many fashion fashion corporations, brands, and influencers have banded together and joined the fight against the pandemic, from cash and hospital inventory donations to mobilising their factories to produce more masks and sanitisers. Capri Holdings—the parent company of Michael Kors, Versace, and Jimmy Choo—is the latest luxury fashion group to donate to the COVID-19 relief efforts.
Our local fashion industry has also started rallying for its fundraising efforts to supply more PPE to healthcare personnel. Spearheaded by Melinda Looi, fashion designer and president of Malaysian Official Designers' Association (MODA), the campaign is also supported by FashionValet and IMARET, and has raised over RM200,000 as of April 5. Fellow creatives including Khoon Hooi, Celest Thoi, Alia Bastamam, Fiziwoo and more have also joined in to help sew the hospital gowns. Find out how you can help here.
@WFHFits is the IG account we should all be following right now
On a lighter note, for those of you who are working from home the next few weeks, here's how you can inject a little dose of fun to your daily routine—whether it's joining virtual walking tours, giving yourself a style challenge or dressing up your nails. While you're at it, don't forget to document your work-from-home outfits and send them to @WFHFits. Launched in mid-March, the account has garnered over 21,000 followers so far. Regardless of your style, we're sure that you will be able to find stylish looks to inspire you.
For more COVID-19 related news, click here.
| | |
| --- | --- |
| SHARE THE STORY | |
| Explore More | |