Love fashion? Here are some movie and series recommendations to watch (or re-watch)
 As a restricted movement order has started being imposed yesterday until March 31 (read the FAQ here), those who are not working in the essential services will be required to social distance themselves. Regardless whether you're working from home or simply, using the time to take a break and recharge yourself (remember: no social gatherings or non-permitted inter-state travels allowed!), it's time to put your Netflix subscription to good use, and fashion lovers, we've got the perfect playlist curated for you.
 Clueless
How do you know if a film has great fashion? When most of the outfits are still relevant 25 years later, that is. The 1995 teen comedy stars Alicia Silverstone as Cher, a rich high school student who's trying to navigate through adolescence and its problems. From her iconic yellow plaid skirt-suit at the start of the movie, the beret-blazer look she wore for class, to her red velvet slip dress on her date night with Christian, Cher Horowitz is the OG '90s style icon.
 The Devil Wears Prada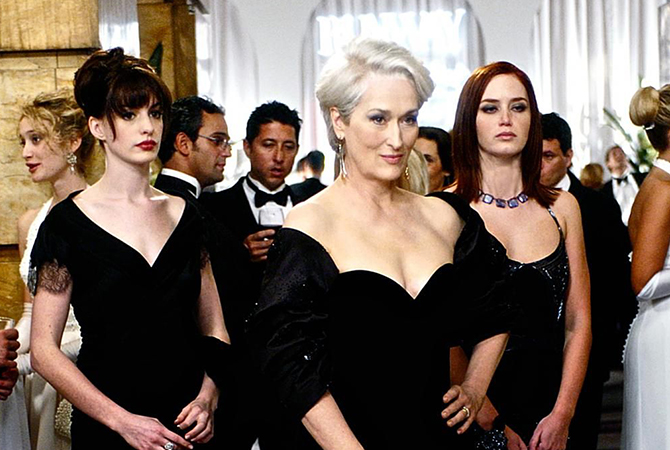 This movie needs no introduction. Based on a 2003 bestseller by Lauren Weisberger and inspired by her time working as a personal assistant at Vogue, The Devil Wears Prada became an instant classic since its release in 2006. It has a great cast, witty lines, and the most stylish outfits—what's not to like? 
 Breakfast at Tiffany's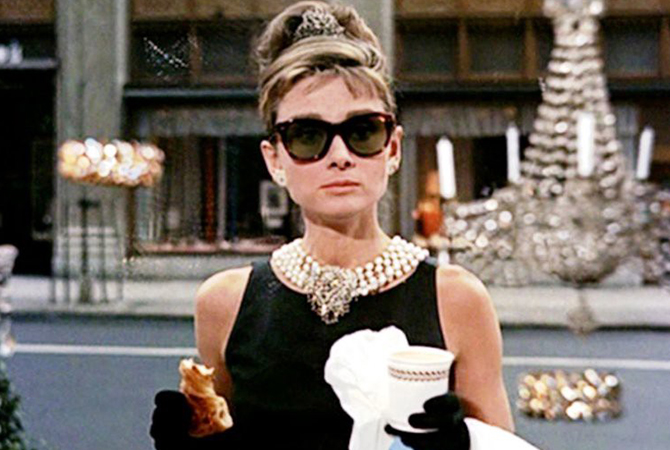 You don't have to watch the movie to know the iconic scene where Holly Golightly (played by Audrey Hepburn) peered at the display window of Tiffany & Co in her LBD, oversized sunglasses, and a stack of pearls cinched around her neck. Designed by Hubert Givenchy, the dress became one of the most memorable dresses of all time, and the trend continues to be one of the classics 'til this day. The designer also made a shorter version which was paired with a wide-brim hat in the movie.
 Gossip Girl
While we keep calm and wait for the reboot, why not re-watch the OG? Starring Blake Lively, Leighton Meester, Penn Badgley and more, Gossip Girl—which ran from 2007 to 2012—was, undoubtedly, one of the most popular teen dramas of the decade. Regardless whether you resonate with Blair's preppy or Serena's boho-glam style, the over-the-top fashion alone is a good enough reason to add the show to your list. Also, the 121 episodes can last you through the weeks.
 Sex and The City & Sex and The City 2
While there's Gossip Girl in the '10s, Sex and The City reigned the '00s. Although the series is not on Netflix, the two films—sequels to the series of the same name—were met with unfavourable reviews, Carrie, Samantha, Charlotte, and Miranda will always be iconic. We love how costume designer Patricia Field used each of the main characters' unique style to communicate their personalities, which gives the fashion-forward women all the inspiration they need.
 Next in Fashion 
Next in Fashion marks Netflix's first foray into the fashion design competition category (which was previously dominated by Project Runway), and it's definitely a refreshing take on the drama-filled reality shows that we're used to. Hosted by Tan France of Queer Eye and the OG It-girl Alexa Chung, the duo's humorous interactions are one of our most-loved aspects of the show, along with its diverse cast of designers. There are established designers including Kiki Kitty who helped launch Fubu's womenswear in the '90s; Angel Chen who has previously collaborated with H&M; Daniel Fletcher who's the menswear artistic director of Italian label Fiorucci; to up-and-coming designers such as Adolfo Sanchez who specialises in evening and bridalwear; Isaac Saqib with his street-cool label Mercy x Mankind and more.
 Pose
First premiered in June 2018, Pose is a drama series about the Big Apple's African-American and Latino LGBTQ ballroom culture scene in the '80s, and in the second season, '90s. It's fearless, it's over the top in the most fabulous way, the music and fashion are both top-notch, and Billy Porter is in it. Need we say more?
 Styling Hollywood
Styling Hollywood is fashion reality series on Netflix starring celebrity stylist Jason Bolden and his partner, interior designer Adair Curtis. Together, they're the co-founders of JSN Studios, and their clientele include some of the biggest names in Hollywood such as Taraji P. Henson, Serena Williams, Yara Shahidi and more. The show gives viewers a behind-the-scenes look of their work, from decorating actress Gabrielle Union's home to handling fashion emergencies (a huge hole in Taraji's dress for the Emmy's which can't be fixed!).
 Girlboss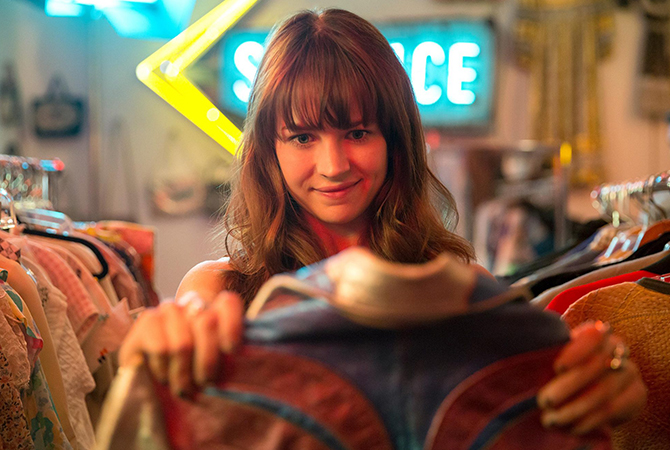 Based on Nasty Gal's founder Sophia Amoruso's autobiography #Girlboss, the series tells the story of how Sophia started a successful business online. While the show has received mixed reviews and it was cancelled after only one season, the '70s fashion—inspired by Sophia's own wardrobe—is still worth checking out.