Is it really "corona time"? The Movement Control Order as mentioned by Prime Minister Muhyiddin Yassin is meant to keep us isolated—and to flatten the curve. Basically, we should all be staying at home, unless we really have to leave; for essentials. Malaysians are encouraged to stay put for the entire duration. As of now (27 April 2020), there are 5,820 confirmed cases in the country—with 99 deaths. This number is staggering so self-isolation and social distancing need to be practised.
How to get through the next few weeks? We have compiled a roundup of things for you to do below. And they are fun, too!
1. Home learning and workouts with the Premier League
The Premier League has launched a new home-learning content as part of Primary Stars—a series of free online curriculum-linked resources ranging from English to Physical Activity exercises. There are interactive games, a fun football quiz, exciting challenges, and more.
You can also check out easy-to-follow videos for home-based workouts released by football clubs such as Everton, Tottenham Hotspur, Liverpool, and Manchester United.
For more information, visit this website.
2. Bake your own banana bread at home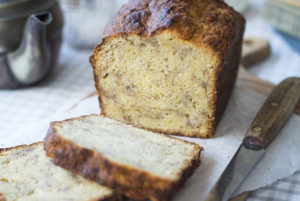 Donal Skehan Banana bread
We have compiled three super easy and fun recipes to try. With banana bread being one of the most iconic homemade delicacies, its popularity has increased by multiple folds during the Movement Control Order (and globally, as well). Here, we have recipes by pastry maestro Dominique Ansel, dietician Leanne Ward, and chef Donal Skehan.
For the recipes, click here.
3. Massimo Bottura's online cooking classes on Instagram
Many of us will be staying in during this period of self-isolation. There's no better way to still enjoy delicious food than to learn from the best. Three Michelin-starred chef Massimo Bottura's (Osteria Francescana and Gucci Osteria) response to the lockdown in Italy is Kitchen Quarantine—a new cooking show on Instagram. Available for all, the nightly cooking series can be accessed on Chef Massimo's Instagram account. The episodes also feature help from Lara, Charlie, and Alexa (his wife, son, and daughter, respectively). Learn to make bollito salad, tortellini in panna, and vegetable Thai curry among other dishes. Make this period of social distancing a delicious one.
4. Read interesting stories and explore cool stuff by Neil Gaiman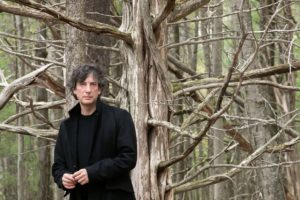 Neil Gaiman
If you're up for some intellectual stimulation, head over to the British author's website. On his page, there are a plethora of fun things for you to check out—from short stories to videos. His books and stories have been honoured with Hugos, Nebulas, the World Fantasy Award, and Bram Stoker Awards among others. Take time to read short stories such as How To Talk To Girls At Parties, A Study in Emerald, I Cthulhu, and All Books Have Genders as well as browse through very "cool stuff" (you'll get it when you visit the site).
5. Learn new languages on the Duolingo app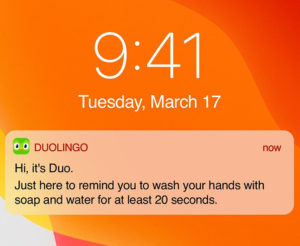 Duolingo app
For the next two weeks, take the opportunity to pick up some new languages. The Duolingo app is free and offers languages such as Spanish, French, German, Italian, Portuguese, Japanese, Dutch, Arabic, Korean, Greek, and Russian. The app utilises pictures, the smartphone's microphone, and video clips to help you learn, recite, and write. The Duolingo app is available on both iOS and Android.
For more information, visit this website.
6. Binge new films and series on Netflix
Many Malaysians have Netflix and this is probably one of the best ways to spend the fortnight at home. Busy routines mean there are a lot of shows to catch up but now's the time. Start watching programmes such as Crash Landing On You, Itaewon Class, Elite, Pitch Perfect 3, Outbreak, Restaurants On The Edge, Spenser Confidential, Ugly Delicious, Happy!, On My Block, I Am Not Okay With This, Love Is Blind, Kingdom, All The Bright Places, Hi Bye Mama!, and Fifty Shades Freed among others. If Netflix isn't your thing, check out other streaming platforms, including Disney+ and Hulu. You are pretty much sorted for the entire duration of the Restricted Movement, no?
For more information, visit this website.
7. Workout and stay fit at home with these exercise apps
— Down Dog (@downdogapp) March 11, 2020
Many use yoga to keep their bodies in order and ensure that their minds are clear. Now, you don't have to drag your mats and equipments to the studio. In fact, apps such as Down Dog, Yoga for Beginners, HIIT, Barre, and 7 Minute Workout (which are all free until 1 April 2020) are great options to check out. It might be "corona time" but it is also time for your fitness to take the centre stage.
For more information, visit this website.
8. Download TikTok and start exploring the wonders of the digital world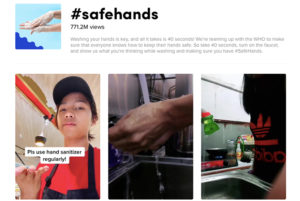 TikTok
It's called TikTok for a reason—the clock literally ticks and tocks (really quickly) while you're using the social platform. With that, two weeks will go by very fast. You can either browse through the For You page and watch all kinds of content or upload your own videos. Take part in the Safe Hands challenge; celebrities such as Mariah Carey, Gloria Gaynor, and Terry Crews have posted videos of them washing their hands to encourage you to do the same. Try one of the many dance trends, or find interesting videos by doctors and nurses on the COVID-19 pandemic. There's no boredom in TikTok; just pure fun! Dance to Supalonely, Renegade, and Say So; you can also duet with popular TikTok-ers. For starters, search for Charli D'Amelio, Loren Gray, Zach King, and Addison Rae. See you in the land of TikTok, people.
For more information, visit this website.
9. Cook delicious dishes using fun and easy recipes with five ingredients or less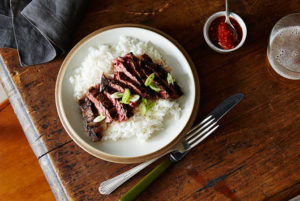 Sugar steak
This is actually possible and you won't be cooking just instant noodles with a sad topping of chia seeds. We have compiled a list of recipes that includes sugar steak, cacio e pepe, tomato soup, French toast with ice cream, and laksa. They are not only really easy to prepare; these recipes don't take too long either! Don't have these ingredients? Why not improvise? Try them with your family or your self-isolation partner. Great food and great times ahead!
For the recipes, click here.
10. Watch live-streams and virtual concerts
Amid the coronavirus pandemic, musicians have decided to bring their performances online. There are plenty that you can watch at home. Chris Martin and John Legend are among the artistes who have promoted social distancing through virtual concerts. Katherine McPhee and David Foster perform song suggestions every night whereas Yungblud did a full concert featuring Bella Thorne and Machine Gun Kelly (watch here). Christine and The Queens will be performing something new everyday (here) and Keith Urban streamed his 30-minute performance live with Nicole Kidman by his side. Rita Wilson has also posted a video of her singing Broken Man on Instagram. Miley Cyrus went live with Demi Lovato for her new Instagram series, Brightminded. Throughout the next few days, more musicians will do their respective parts during self-isolation. If there is a singer that you are interested in, why not check if they are doing anything similar? You know what to do.
11. Take virtual tours of famous museums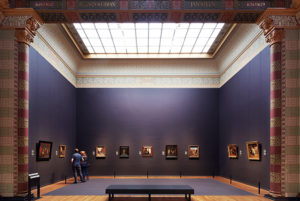 Rijksmuseum
One way to keep ourselves sane is by seeing the outside world—while we stay in. If you're bored, grab some snacks and treat yourself to amazing views of museums all around the world. You don't even have to physically be there! This is perfect for anyone who wants to stay on top of their culture and education game. The British Museum in London allows you to check out the Great Court and discover the ancient Rosetta Stone as well as  Egyptian mummies (here) whereas Musée d'Orsay in Paris has prepared a virtual tour of which you can spot artworks from Monet, Cézanne, and Gauguin (here). Other museums to check out include National Museum of Anthropology in Mexico City, the J. Paul Getty Museum in Los Angeles, Rijksmuseum in Amsterdam, National Museum of Modern and Contemporary Art in Seoul, as well as Guggenheim Museum in New York. You can still see the world while you're isolating yourself and practising social distancing. How brilliant!
There you go! There are a plethora of fun things you can do during the period of Restricted Movement. Unless you really have to, stay in and practise social distancing. Let's be responsible citizens for ourselves and others. We are all in this together and we should adhere to the instructions given to us. Meanwhile, these activities will keep us entertained and safe. Take care, everyone!
| | |
| --- | --- |
| SHARE THE STORY | |
| Explore More | |