Music
NewJeans is K-pop's biggest group right now—here's why
So fresh, so clean
FEATURED IMAGES: ADOR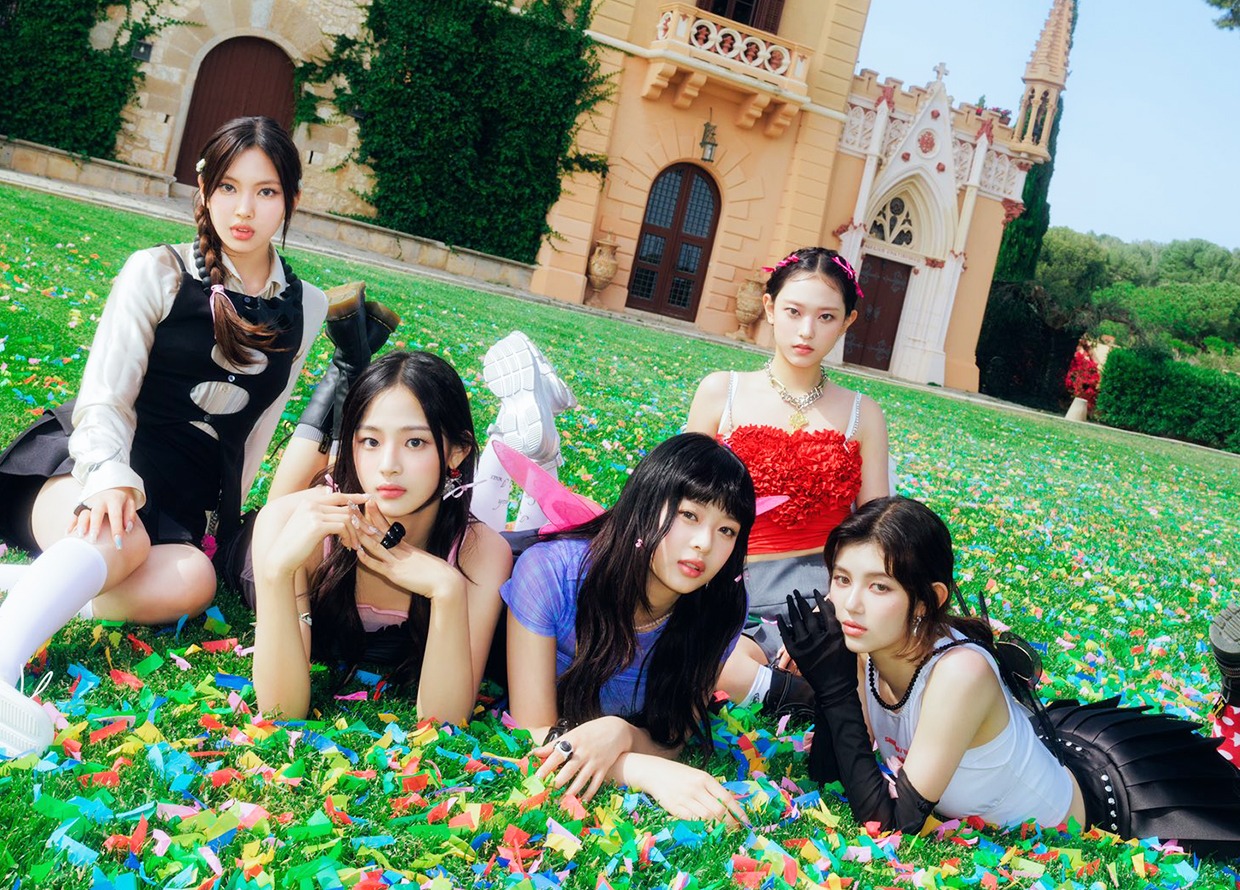 NewJeans is the face of K-pop right now. When the five-membered group consisting of Minji, Danielle, Hanni, Haerin and Hyeji debuted on 22 July 2022, no one knew exactly how they would come to redefine the genre in a short period of time. For all my 10 years as a K-pop fan, I've never seen a group gain as much fame and success as NewJeans did in a span of a year.
To say that K-pop (and South Korea, for that matter) has NewJeans Fever would be an understatement. Their hit songs Ditto, OMG and Hype Boy broke records and became the three most-streamed and downloaded songs in the first half of 2023 in the country. 
Furthermore, they have secured deals with several luxury brands—each member is a brand ambassador for at least one luxury fashion house. The quintet also currently hold the Guinness World Record for the fastest K-pop act to reach a billion streams on Spotify and has garnered over a million album sales for their debut EP, a feat rarely seen for K-pop rookies. Pretty much anything NewJeans touches goes viral. The 19 billion views on their #NewJeans TikTok hashtag show that.
Their momentum has only increased from there. The group dropped their second EP Get Up on 21 July 2023, just a day before their one-year anniversary, and it sold nearly 1.2 million copies on the day of its release. They also made history as the only Asian music act to chart three songs simultaneously on the Billboard Hot 100 Chart, with Super Shy peaking at number 48. Currently, the girls are fresh off their performance at Lollapalooza 2023 in California, pulling in huge crowds for their debut US stage on 4 August.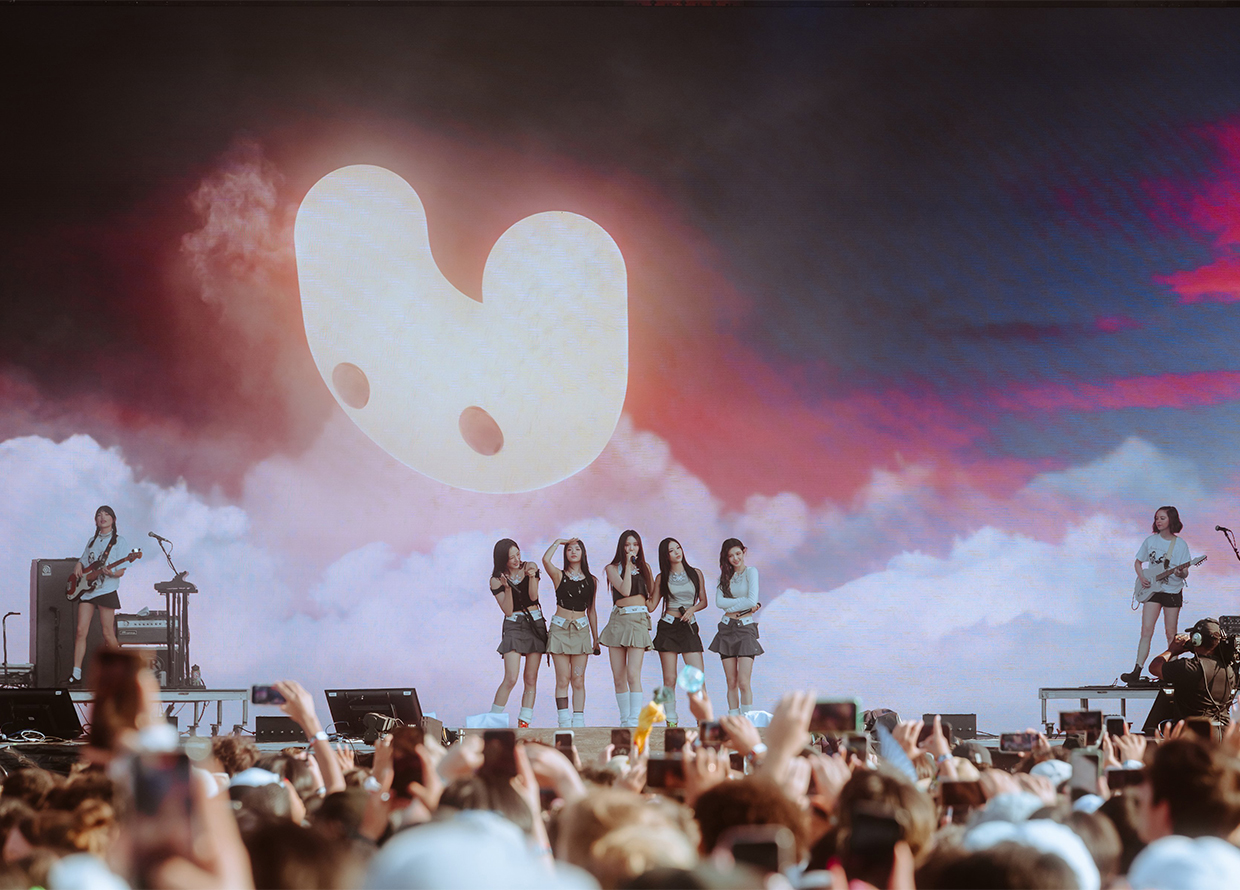 It's astounding how much NewJeans has achieved in just a year. The group has garnered tremendous love both domestically and internationally—but what is it about NewJeans that has everyone so enamoured? Speaking as someone who has been following and listening to K-pop for over a decade *puts on glasses*, I have some observations on why the group works so well. See, mum? Told you my PhD in K-pop would come in handy one day.
The power of a clear artistic and creative direction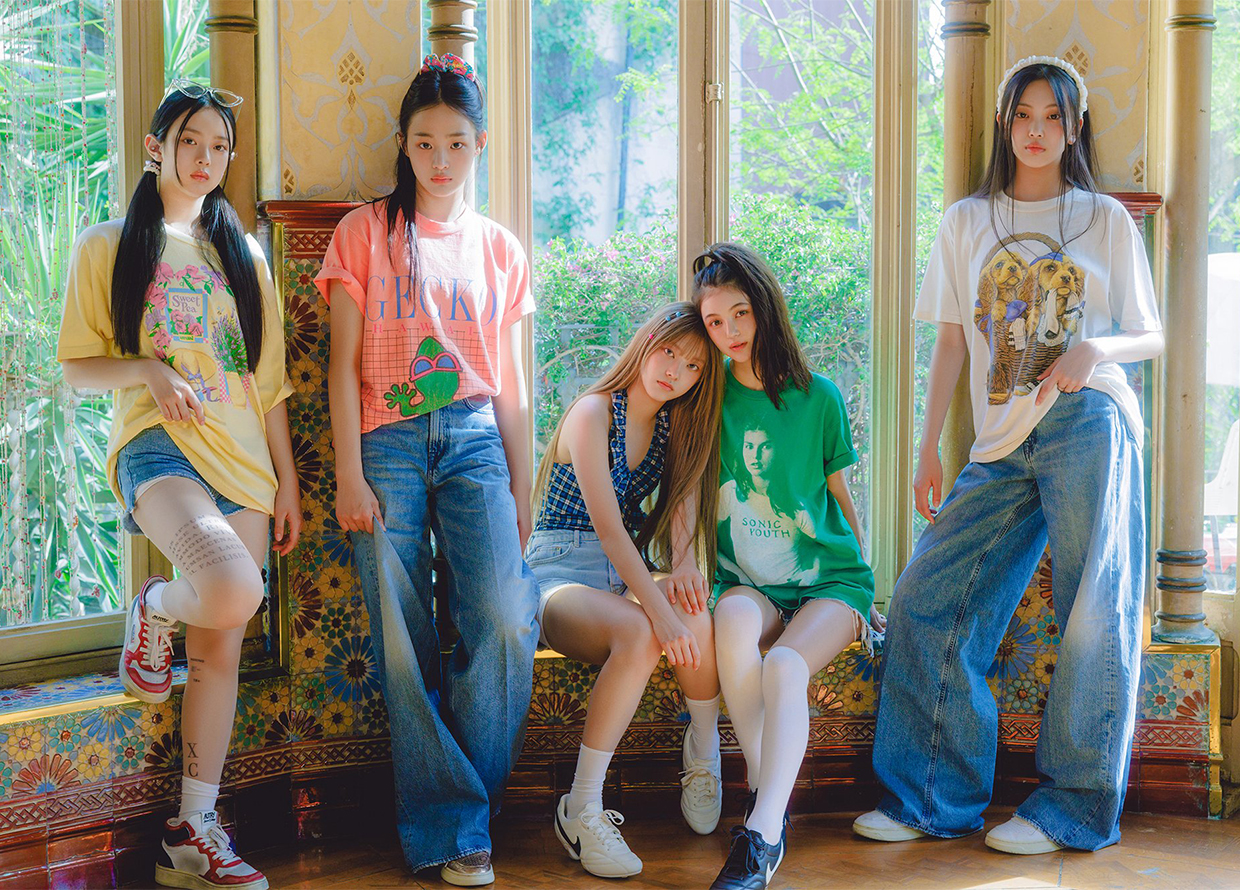 NewJeans is the brainchild of Min Hee Jin AKA the former creative director of SM Entertainment—this is a big deal. In the early K-pop days, SM Entertainment was part of the 'Big Three' alongside JYP and YG Entertainment. Out of the three, SM Entertainment was highly regarded for its stunning visual content and alternative music style. Love Shinee's experimental sound? Or f(x)'s electropop discography? You have Min to thank for that. She's been pivotal in creating some of K-pop's most iconic groups so naturally, the bar was set extremely high.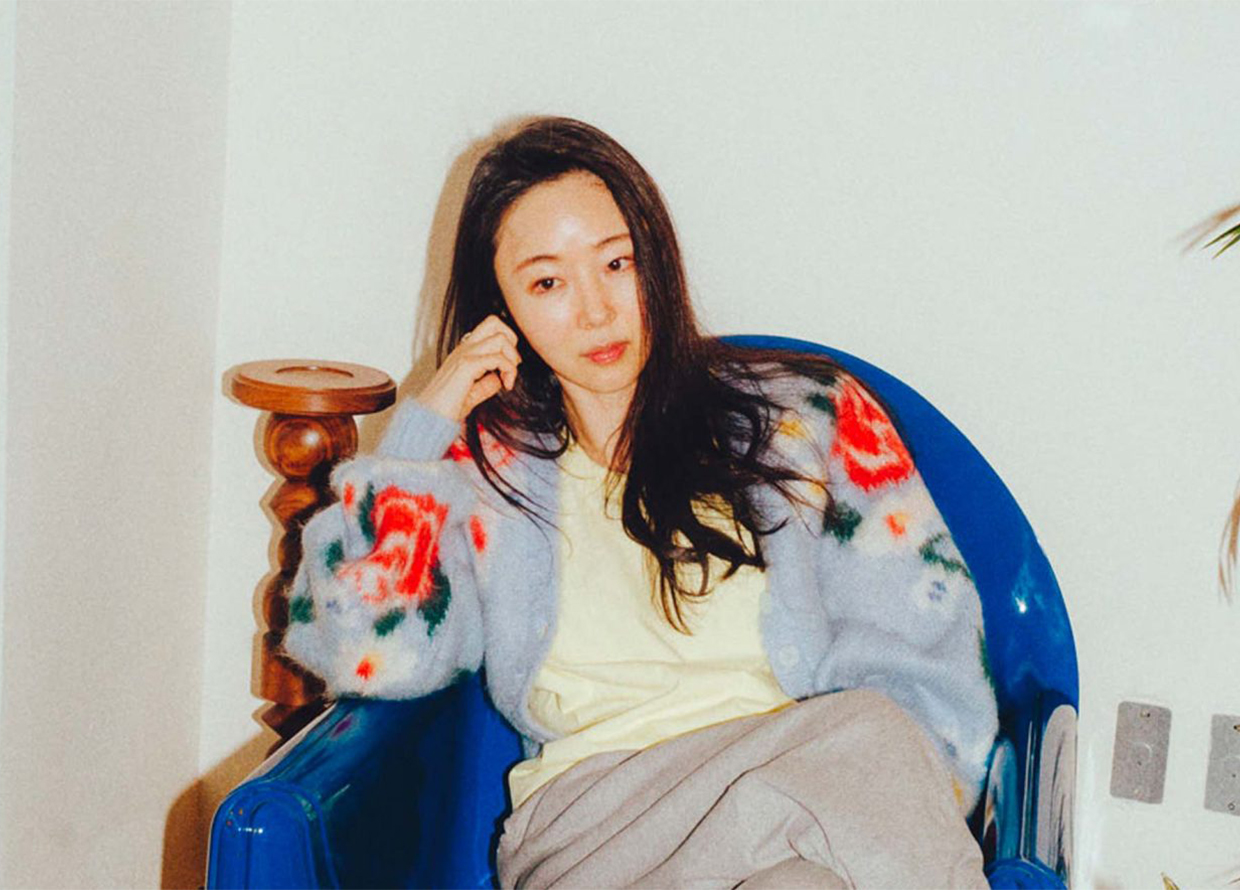 After leaving SM Entertainment, Min founded her own music label under Hybe called ADOR and NewJeans would be the physical representation of her unrestrained creative genius brought to life. Min doesn't come without her own controversies (a story for another day) but it's undeniable that she has been crucial in NewJeans' success. With such creative minds coming together, the group is prone to many buzz-worthy viral moments due to their unconventional tactics.
From including out-of-focus shots that would never be seen in a typical K-pop music video and choreography facing away from the camera to a super meta-commentary on their own self-awareness as K-pop idols, NewJeans is redefining the genre with their quirky and candid approach in an industry that is chasing perfection.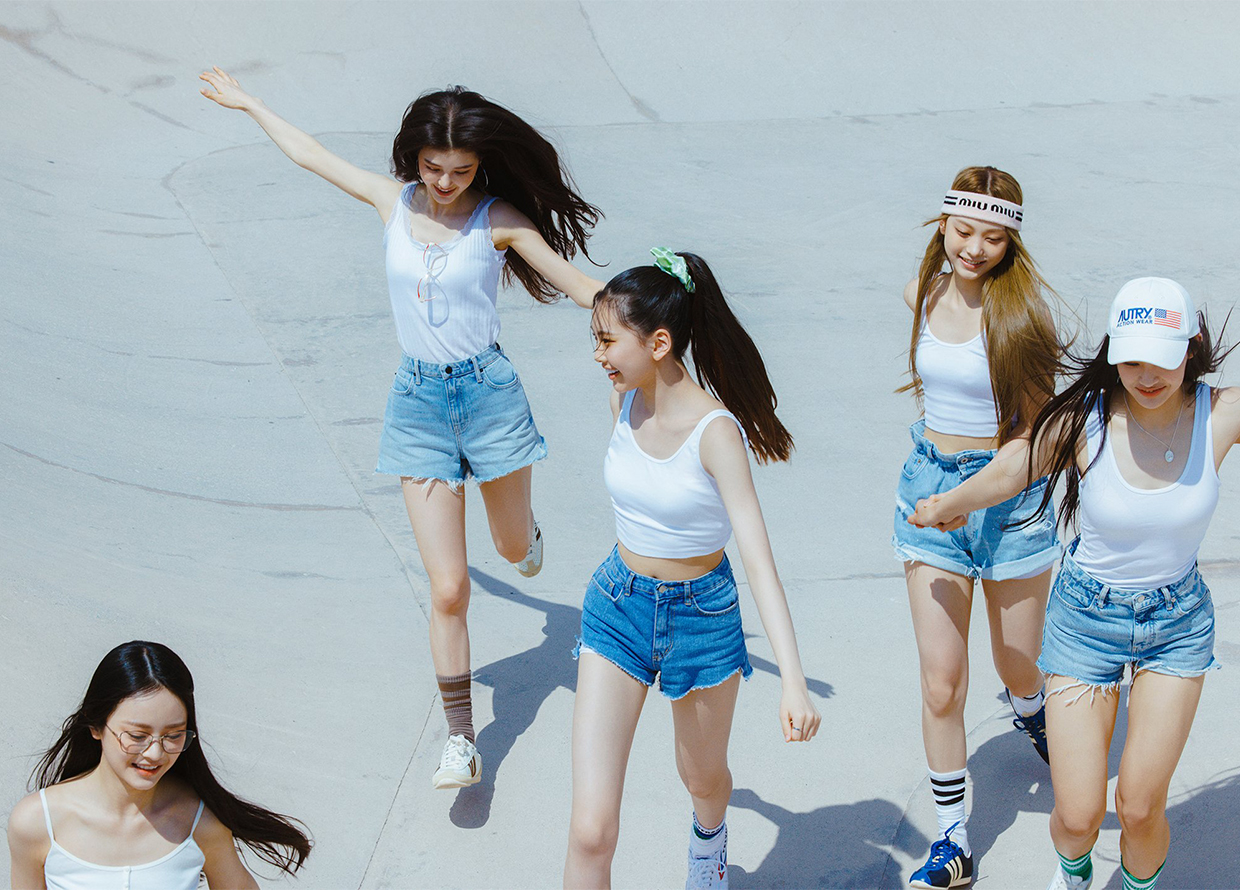 In doing so, they have firmly established their sound and style from the beginning. Together with their no-frills lo-fi-esque tunes and emphasis on youth and friendship, the group's brand is all about being effortlessly natural. Essentially, NewJeans is the "no makeup, makeup look" personified in K-pop. Everything from their styling, discography to promotions work to carefully curate this natural-looking style—try too hard and the image falls apart.
In today's oversaturated and competitive K-pop world, establishing a core sound and style not only helps a group stand out but also makes it easier for audiences to understand them quickly and efficiently. I've seen many K-pop groups lose popularity using a throw-and-see-what-sticks approach. However, that tends to create confusion and inconsistency for fans who are already spoilt for choice when it comes to choosing groups to support. NewJeans bypassed this issue with their clear and strong creative direction from the get-go.
Defying K-pop norms 
When their debut Attention suddenly appeared on YouTube under Hybe Labels, it was literally as if NewJeans appeared out of nowhere—because they did. There were no prior promotions or teasers of the members in the lead-up to their big reveal to the world.
For us K-pop regulars, this was unusual and shocking as debuting groups follow a typical formula. Individual posters of each member would be posted (usually starting with the most conventionally attractive one to gain fans) and it would include facts such as their role in the group, height and even their MBTI type. Social media accounts would also be created so members could interact with fans and build a fanbase beforehand. With NewJeans? Nada.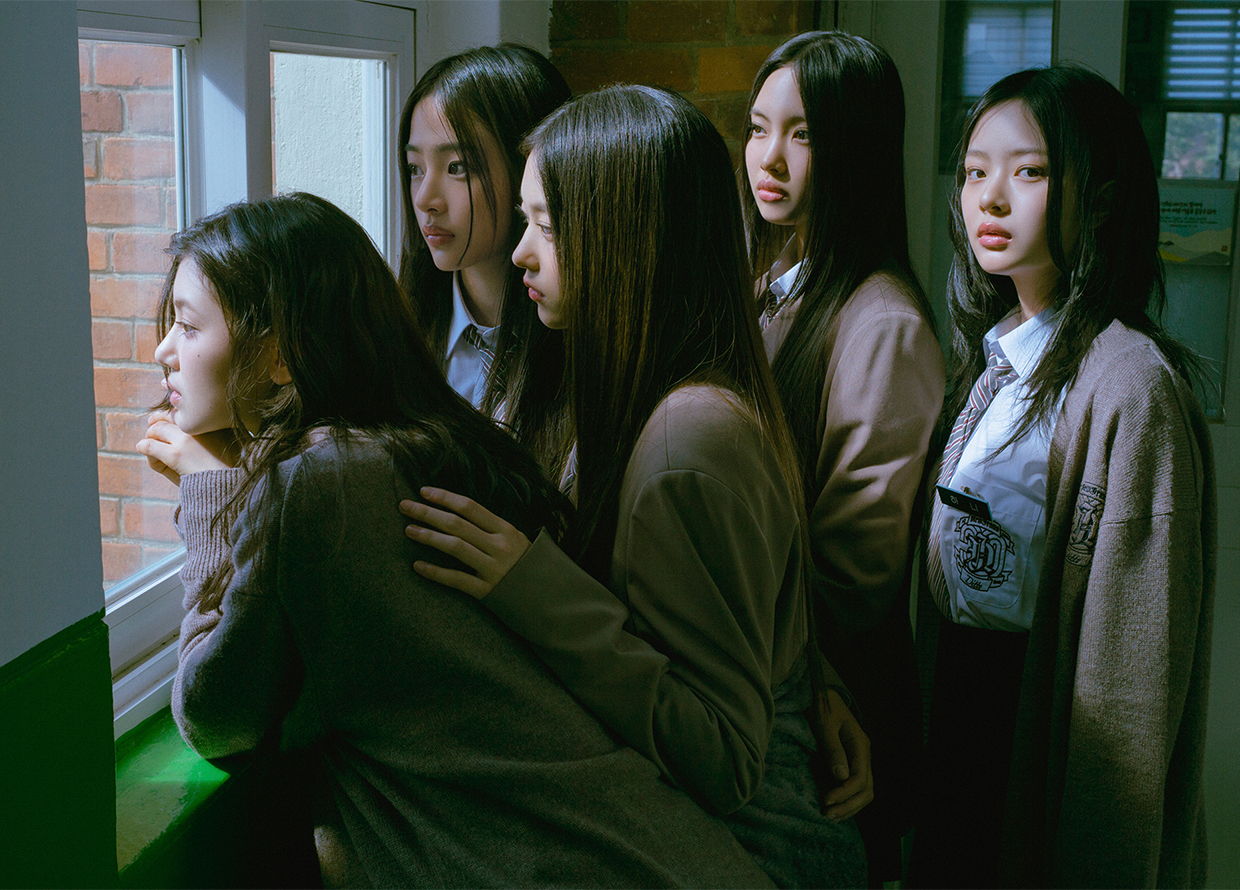 This went against the grain of K-pop norms and looking back, I can see now that it was a genius, albeit risky, move. The members were not widely known as personalities before debuting nor were they in an idol survival program with a pre-existing fanbase. Therefore, it would have made sense for Ador to build hype around the girls before their debut. But in not doing so and dropping an MV out of left field, it worked out in their favour. It was a clever marketing ploy to get people curious, but most importantly, it didn't allow audiences to have any pre-existing assumptions or expectations about the group or members. In other words, they let the music do the talking.
In my experience, entertainment companies often laud their idols and their skills, presenting them as child prodigies who have God-like rapping or dancing abilities. While this can create a lot of excitement for fans, more often than not, it also breeds a high bar of expectations that can become toxic. When a young trainee is presented to be infallible, even more pressure is put on them to live up to the expectations of fans. As no one knew anything about the NewJeans members beforehand, it allowed netizens to naturally discover the girls' talents through their music and build their expectations from there. 
Redefining the typical girl group sound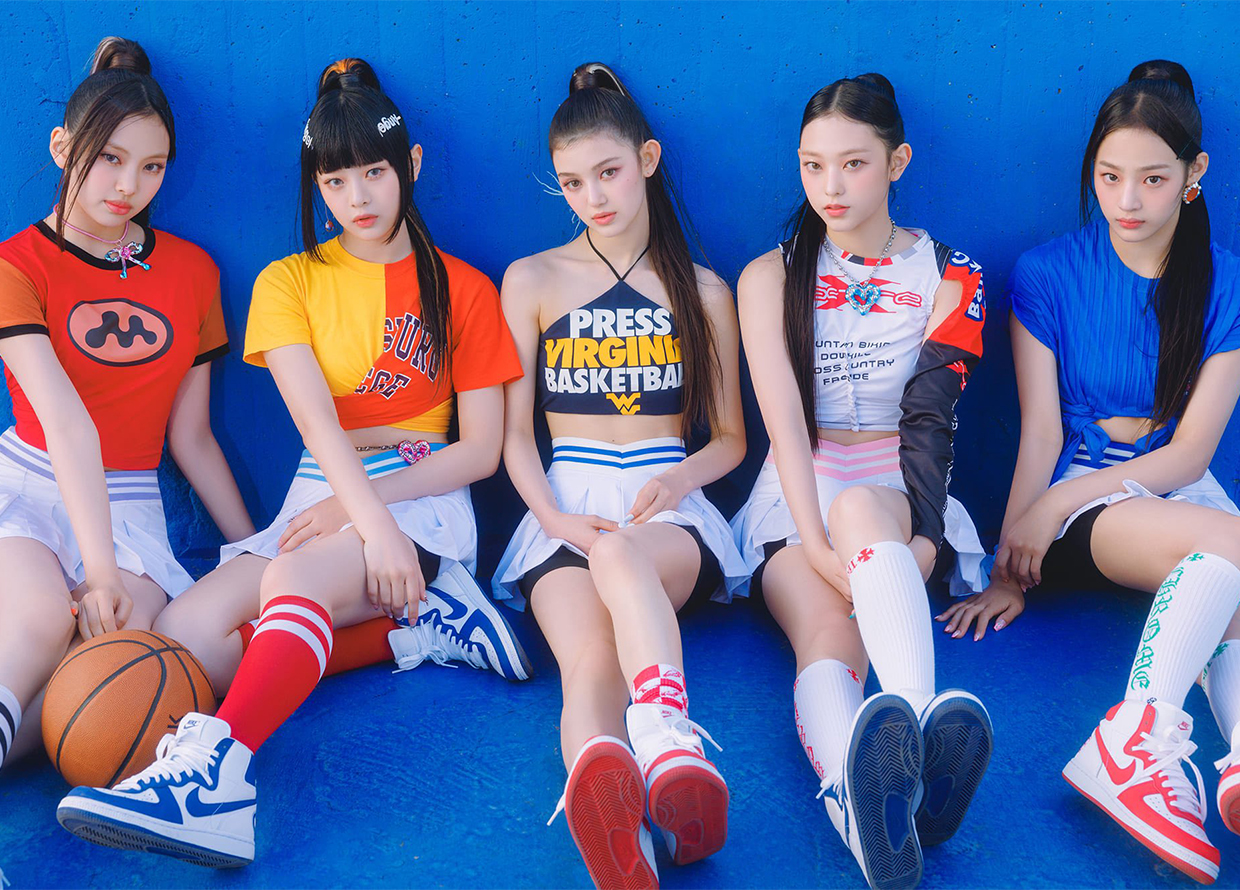 Many people describe NewJeans' music as a breath of fresh air and it's not hard to see why. For the longest time, K-pop girl groups have been dominated by the girl crush concept which usually consists of fierce makeup, strong punchlines and channelling their inner badassery.
In comparison, NewJeans stands worlds apart with their easy breezy vocals and digestible melodies. Rather than belting notes and haughty personas, the quintet opted for light and airy tunes, fun choreography and bright dispositions. Sonically, this was a refreshing turn away from the girl crush concept that was becoming formulaic and predictable. 
Further, the group's high teen concept which focuses more on first love and friendship makes sense considering NewJeans is a young group (the youngest member Hyein is 15 years old). Their debut era saw all the members in simple long black hair, with little to no accessories and sporty attire.
For once, it was a nice shift to see a K-pop group fully embracing their youth and not trying to rush their maturity. NewJeans continue to capture the innocence, charm and insecurities that come with growing up in all its vulnerability. With K-pop's hyper-fixation of packaging perfection, their presence in the industry shows that it's okay to have fun and pull back a little.
Y2K is here to stay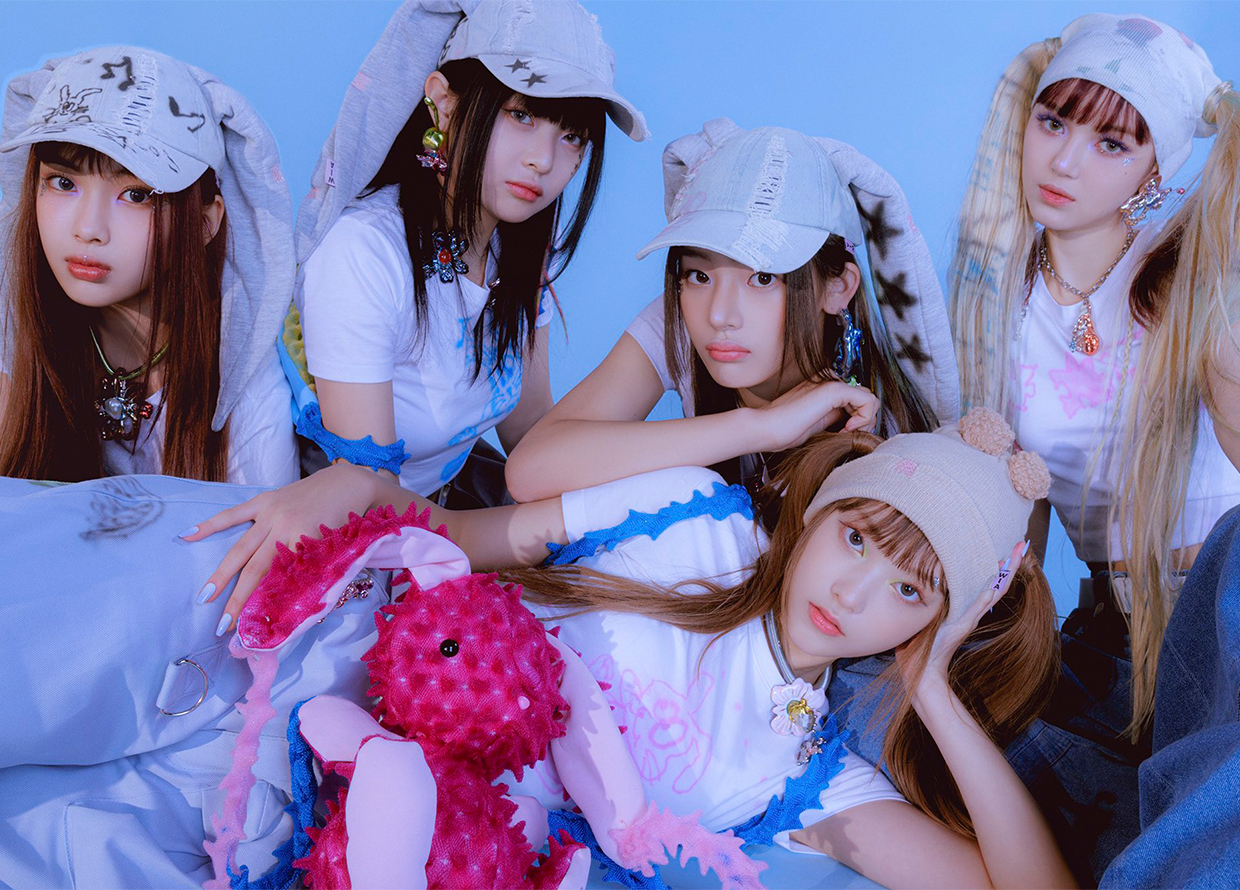 Apart from creating catchy ear-worm songs, NewJeans is also aesthetically what everyone is into right now. It's as if someone took a bunch of Gen Z Pinterest boards and used them as inspiration for NewJeans' lookbook. The group is Y2K personified, complete with flip phones, beaded jewellery and old camcorders. Combining nostalgia and modern technology, the young artists appeal to both the older fans of K-pop who remember the good ol' days and newer listeners who dig the aesthetic. 
Of course, Y2K is nothing new in K-pop. Many other groups have explored it but none have stuck quite like NewJeans. In my own opinion, the reason why the ADOR-produced group is so successful with it is because it fits right into their brand. Whilst most groups treat it as a fashion statement, the Y2K aesthetic encapsulates the ensemble's very essence. Muck like how millennials and Gen Zs fixate on Y2K because it evokes a familiar and nostalgic feeling, NewJeans represents the innocence and excitement of one's adolescent years and transports listeners back to the past too. 
A global group
I've been giving a lot of credit to NewJeans' creative team but a lot of the group's success also lends itself to the members' chemistry and personalities. Indeed, the girls feel as if they are a group of best friends who happen to make feel-good music together. None of ADOR's creative visions would be as successful if it weren't for Minji, Danielle, Hanni, Haerin and Hyein's natural star power on and off the stage. 
Non-Korean members have also been a staple in K-pop, with many music labels looking to include at least one foreign member in the final lineup. With K-pop's globalisation, foreign idols are hot commodities because they appeal to the international K-pop fanbase. Even if they are not foreign, having at least one member fluent in English is imperative for any aspiring K-pop act to increase their chances of making it abroad.
This makes it easier for them to connect with fans without the need to translate, stay on top of international trends, slang and of course, create even more meme material for international fans to share around. Hanni is Vietnamese-Australian while Danielle is born to an Australian father and Korean mother. In the group, Minji, Danielle and Hanni can speak fluent English whilst Hyein and Haerin can speak it fairly decently. 
It's only up from here with NewJeans. Within a year of debuting, the group is already competing in the same ranks as the likes of BTS, BlackPink and Twice in terms of popularity, and is spearheading the new generation of K-pop. Their name references the timelessness of denim jeans and a play on 'New Genes', reflecting their goal to redefine the K-pop world with their fresh and unique concept. All things considered, it looks like NewJeans is well on their way to achieving just that. 
For more K-pop reads, head here.
| | |
| --- | --- |
| SHARE THE STORY | |
| Explore More | |