Film, TV + Theatre
Exploring the Scream Queens trope and 8 female horror royalties
Scream, Queen!
IMAGES: A24 | SPYGLASS MEDIA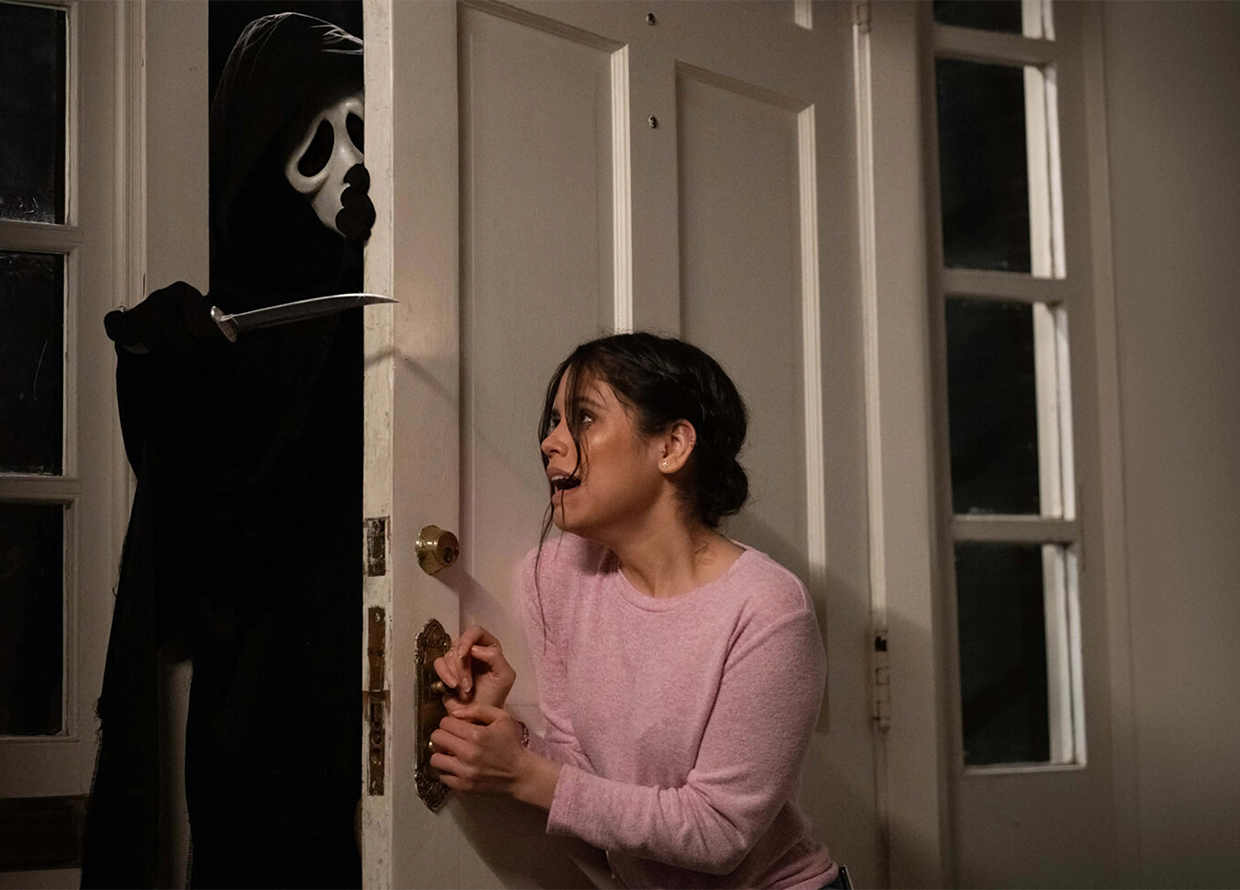 From blood-pumping jumpscares to unexpected plot twists, there are many things the horror genre is known for. However, we would argue that there is none more iconic than that of the Scream Queen. The title refers to a female character who, well, screams while being preyed on and more generally, connotes actresses who are prominent in fear-based cinema. 
Equal parts terrifying and morbidly fascinating, the image of a female character letting out a blood-curdling scream with bulging eyes and flailing arms has captured audiences throughout the decades—and has even become some of the most memorable scenes in popular terror-stricken films. 
The birth of the scream queen
While the trope of the scream queen can be traced back as early as the 1920s silent era of cinema, Hollywood's first scream queen is largely considered to be Fay Wray and her performance in the 1933 horror classic King Kong. In the famous scene, Wray comes face to face with the creature in the forest. The camera zooms in on the ape's face and cuts back to Wray, who lets out the most spine-chilling scream that strikes audiences to this day right to their core. 
Aptly crowned as a scream queen, Wray's piercing pipes and agonised performance soon laid the foundation for how scream queens of the 20th century would be portrayed in horror. From Janet Leigh's shower-stabbing scene in Psycho and Elsa Lanchester in The Bride of Frankenstein, female characters in this trope were depicted as fodder, whose only purpose was to endure the perversions and terrors of their perpetrator long enough to die at their hands. 
What makes a scream queen?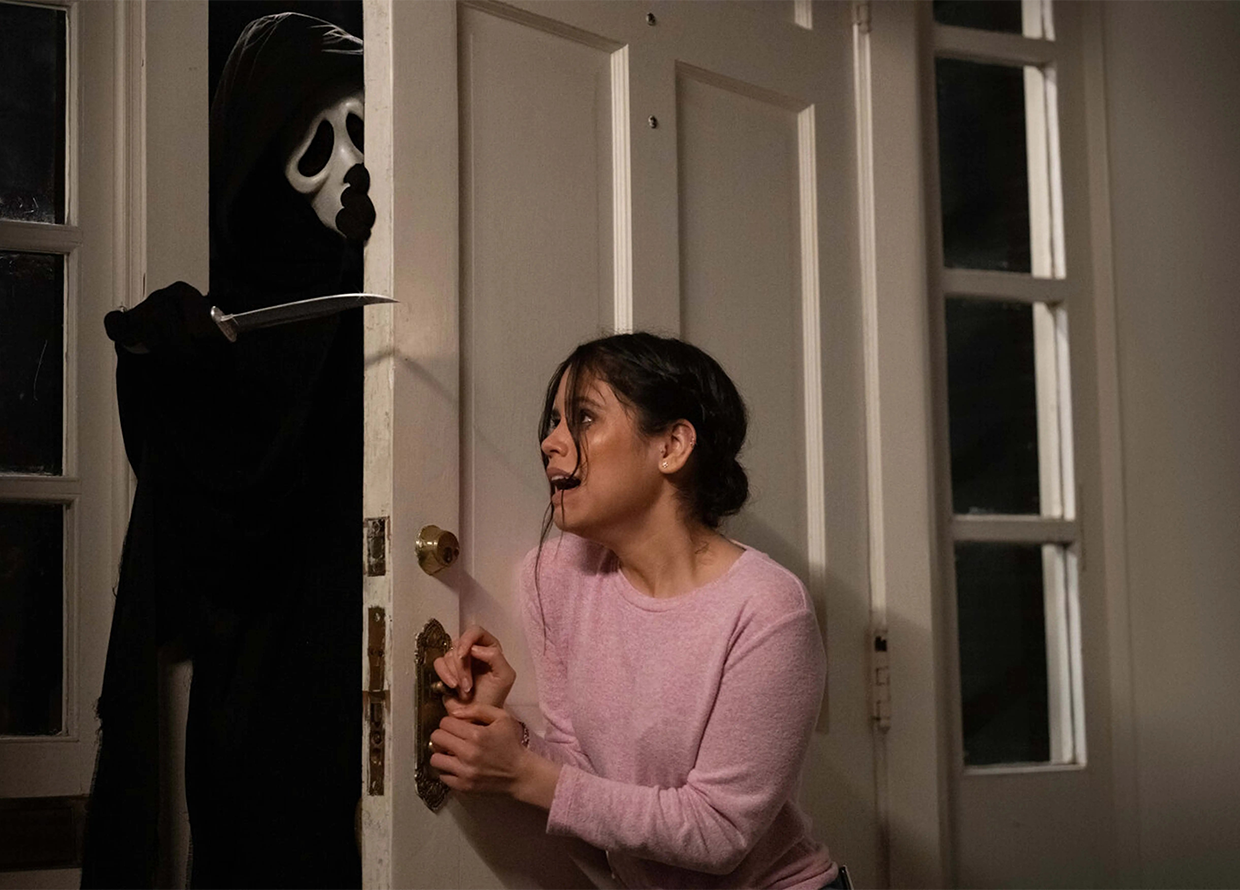 During its earlier period, scream queens had a much more one-dimensional definition in horror filmography. Think damsels in distress, but they don't get saved in the end. Instead, they die a gruesome death that would most often than not, border on torture porn—and always somehow still look good while doing so. However, as feminism raged on in the mid to late 1900s, this antiquated version of scream queens began to morph and reflect a different psyche of the female experience. Thus, horror cinema began to write scream queens who were no longer vulnerable and defenceless creatures but rather, had a fighting chance and managed to escape in the nick of time or even kill their terrorisers.
Indeed, with the success of slasher films such as Halloween, Scream and Friday the 13th, horror and the concept of scream queens had a renaissance. The generation of these female-led horror films heralded a new breed of scream queens whose titles transformed from cookie-cutter labels to bonafide box office assets. 
Are scream queens also final girls?
In re-defining what a scream queen is, many confuse the phrase with the Final Girl, another popular horror trope which refers to the female protagonist who makes it to the end to confront the killer. In our opinion, all final girls are scream queens, but not all scream queens are final girls. While some do survive 'till the end, others don't but still deliver a hair-raising performance with their vocal chops (think Drew Barrymore's iconic early death in Scream). 
With the horror genre continuously evolving, so does the concept of a scream queen. As a general rule of thumb, modern scream queens of the 21st century live up to both parts of the moniker: they simultaneously are the scream and the queen. Read: they have a lot more personality and charisma outside of their panic-stricken stupor that Gen Zs would readily categorise as "mothers."
To further illustrate our point, we glean eight Hollywood scream queens who are leading fear-based cinema with their killer performances. From legendary genre mainstays to modern horror royalty, these are the scream queens who are taking the title to whole new levels.
[Mentions and videos of mature content such as torture, gore, murder, blood and violence below. Reader's discretion is advised.]
Jenna Ortega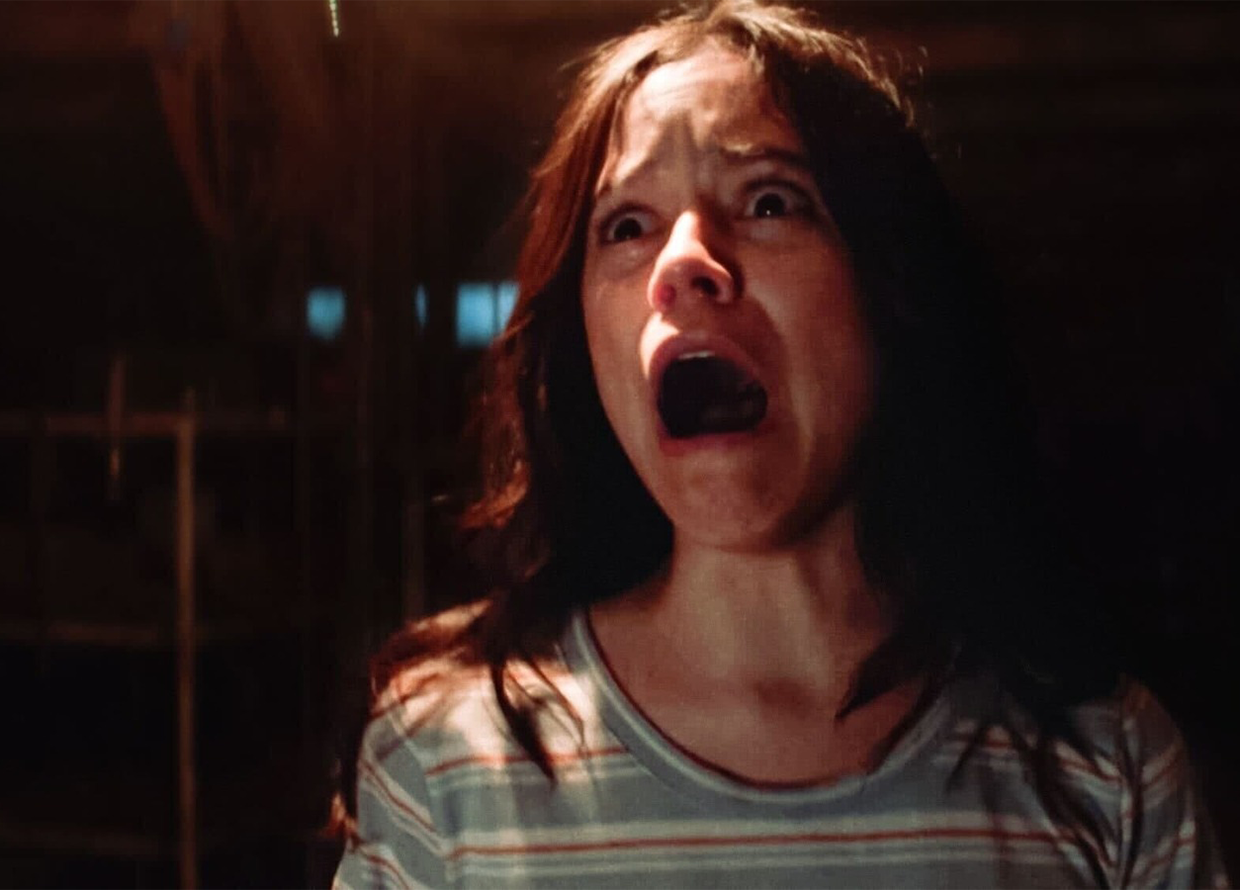 Starting out the list is the most obvious Hollywood horror it-girl of the moment, Jenna Ortega. The former Disney Channel star honed her screaming chops as the heroine in two Scream films and gained critical acclaim for her role in 2022's unsettling slasher flick X, alongside fellow scream queen Mia Goth (more on her later). However, it wasn't until her titular character as Wednesday Addams in Netflix's hit series Wednesday that truly catapulted her to horror stardom. 
Rather than showing off her usual shrieks, Ortega totally leaned into Tim Burton's campiness of the macabre family and delivered a version of the famed daughter that was entertaining and frightening (did you know she hardly blinked on the show?). In fact, her synergy with Burton was so good that the viral scream queen has been tapped to star in the sequel to his 1988 classic, Beetlejuice. 
Emma Roberts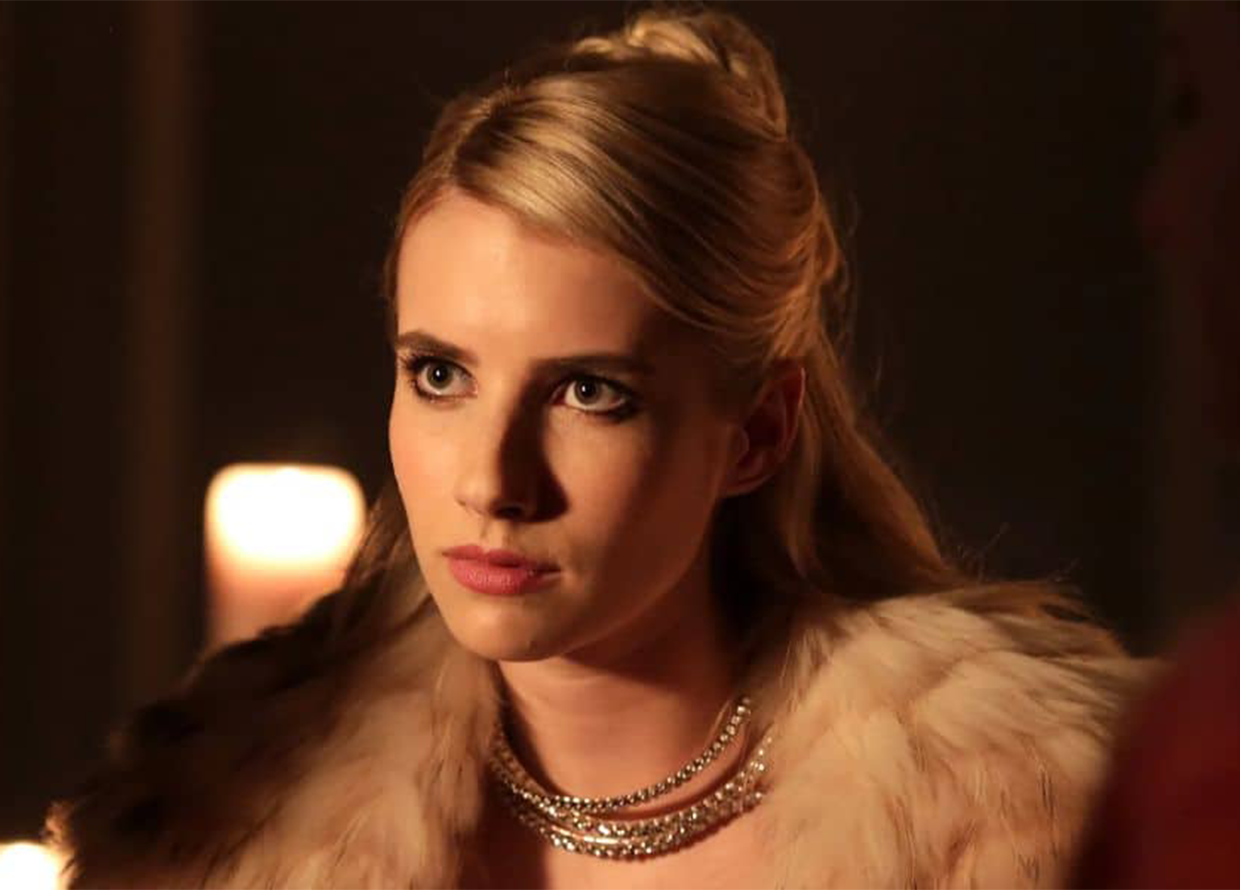 Emma Roberts may have started out as a Nickelodeon child star and led several popular teen comedies but it is the many roles she has played in Ryan Murphy's anthology series American Horror Story that landed her a spot on this list. Known for her mastery of satirical dark comedy, Roberts has starred in AHS since 2013 in seasons such as Coven, Freak Show, Cult, Apocalypse, 1984 and the ongoing Delicate. 
Further, no one can forget her portrayal as Chanel Oberlin in the aptly named 2015 series Scream Queens. Although the show was ultimately cancelled after two seasons, Roberts' role as the merciless, vindictive and, more often than not, humorous lead sorority sister made fans both abhor and root for the anti-villainess. Plus, we have her to thank for the countless memes etched into pop culture.
Mia Goth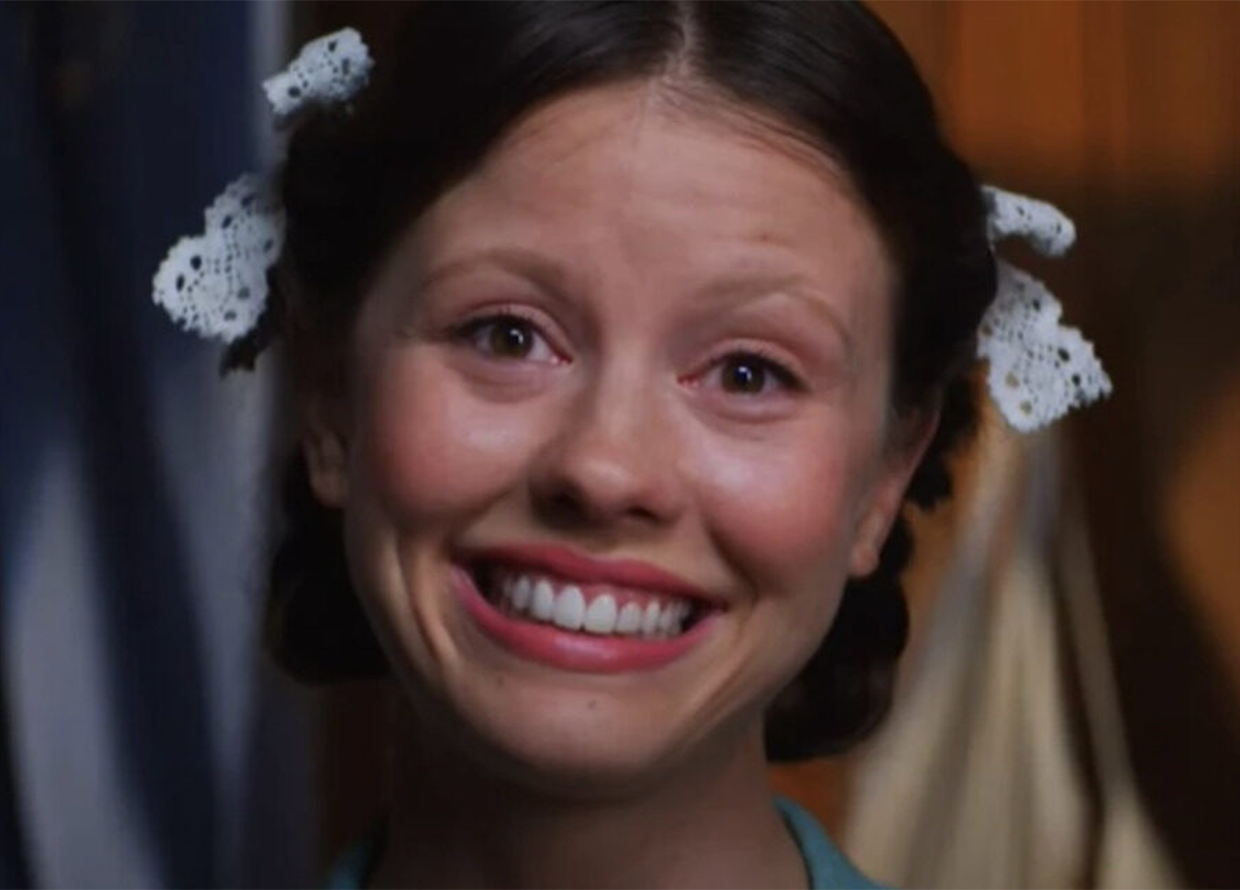 With a last name that is made for horror, Mia Goth is making waves in the world of terror. The British actress gained recognition by starring in dual roles as an aspiring adult film actress called Maxine and an elderly woman named Pearl in A24's slasher film X. Goth's shrill screams, unsettling smile and crazed eyes paired with several gripping monologues quickly turned the actress into a viral phenomenon that would go down in horror cinema history. When the prequel Pearl was released just a few months later, Goth's performance as the eponymous killer cemented her as a certified scream queen. 
While she is not super keen on the horror genre herself, she is fully aware of her sharpened vocal cords and skillset. In an interview with W Magazine, Goth admits that she's good at screaming. "I have such a naturally high-pitched voice. I find it's quite nice to be able to become unhinged like that."  You'll be able to catch the 29-year-old in MaXXXine, the third and final instalment of the X trilogy. Outside of the franchise, the actress has been confirmed to star alongside Mahershala Ali in a reboot of Marvel's vampire hunter Blade in 2025–more blood for her! 
Sarah Paulson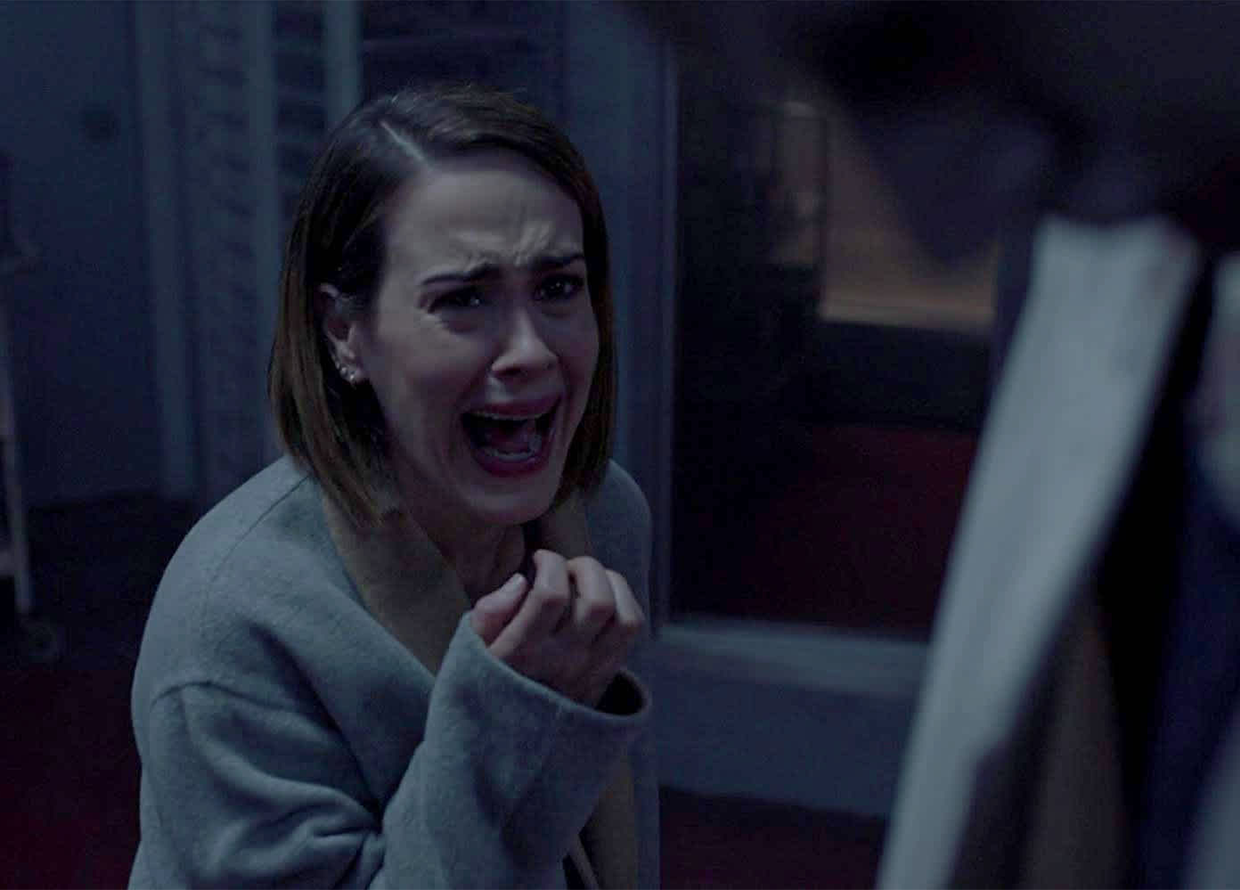 Speaking of Ryan Murphy, we have his ultimate muse: Sarah Paulson. The actress has proven to be a powerhouse in the horror genre for her dedication to American Horror Story. She has starred in nearly every single season since the inception of the show in 2011 and the series heavily relies on her stellar performance to sell its absurd plotlines. You'll see Paulson screaming, crying, yelling and everything under the sun in the many characters she morphs into each season.
The Emmy-winning actress continued her working relationship with Murphy in 2020's Netflix limited horror drama series Ratched, and starred in the feature film Run which is about a mother who harbours a dark secret while homeschooling her disabled daughter. Unlike other scream queens on the list, Paulson actually likes all things scary and spooky. "If I'm terrified, I feel compelled to do it," she shared in an interview with The Guardian. 
Sarah Michelle Gellar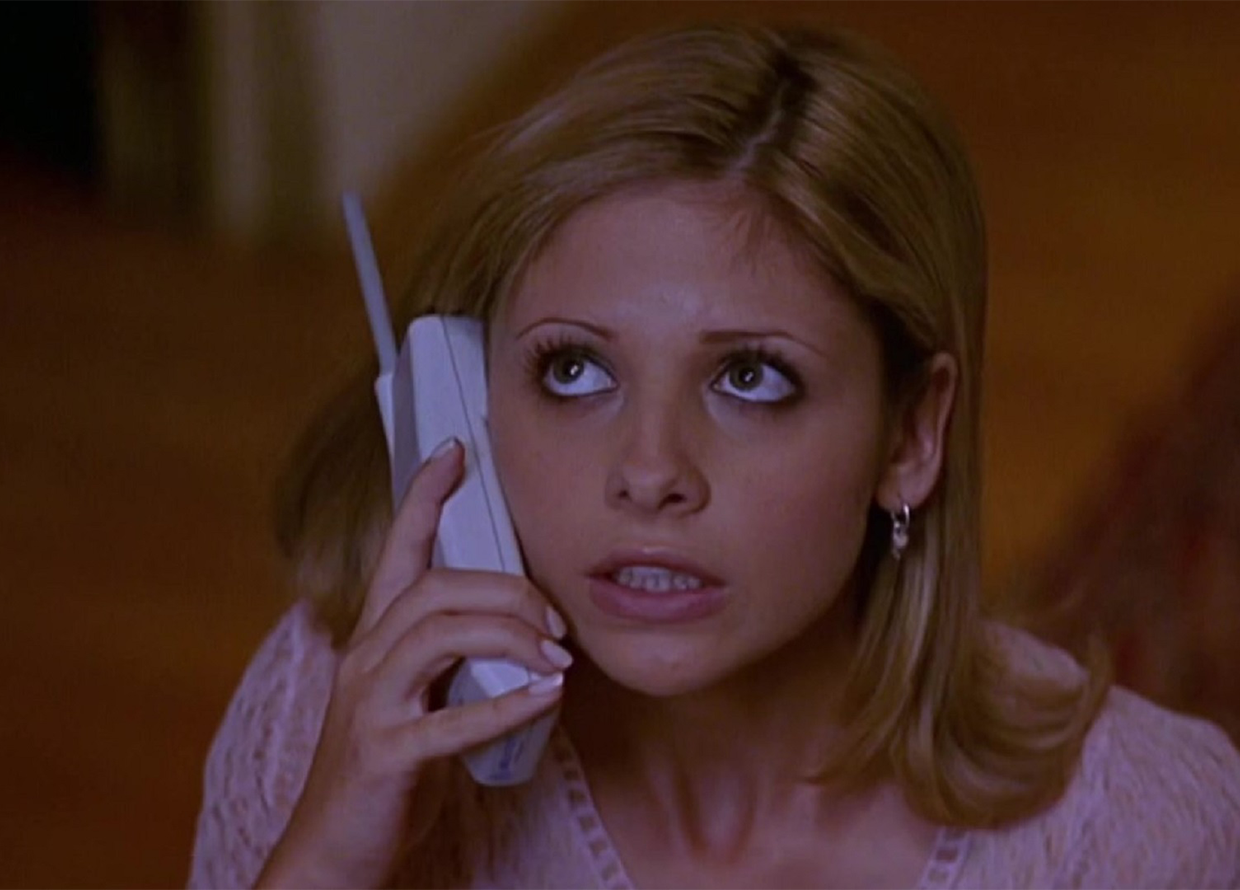 Sarah Michelle Gellar was one of the mainstays who dominated horror and suspense films in the late 90s to early 2000s. Her astronomical rise to unquestionable scream queen status came in the year 1997 when Scream 2, I Know What You Did Last Summer and the premiere of the series Buffy the Vampire Slayer (who starred Gellar as the titular character) were released in quick succession. Unsurprisingly, the actress quickly became a household name. Her chase scene in Summer is considered one of the best in horror by fans—proceed with caution, your heart rate will rise!
She continued the momentum by starring in 1999's Cruel Intentions (jumpscare: step-sibling incest!), the 2004 adaptation of The Grudge and its 2006 sequel, and playing Daphne in two live-action Scooby-Doo movies (which we think have plenty of spooks of their own). Fortunately, Gellar shows she's still in her element as she returned to the small screen this year in the show Wolf Pack which also packs a supernatural and horror element. Her contributions to the genre still hold longevity and impact to this day and for that, she is one of the legendary scream queens of our time.
Anya Taylor-Joy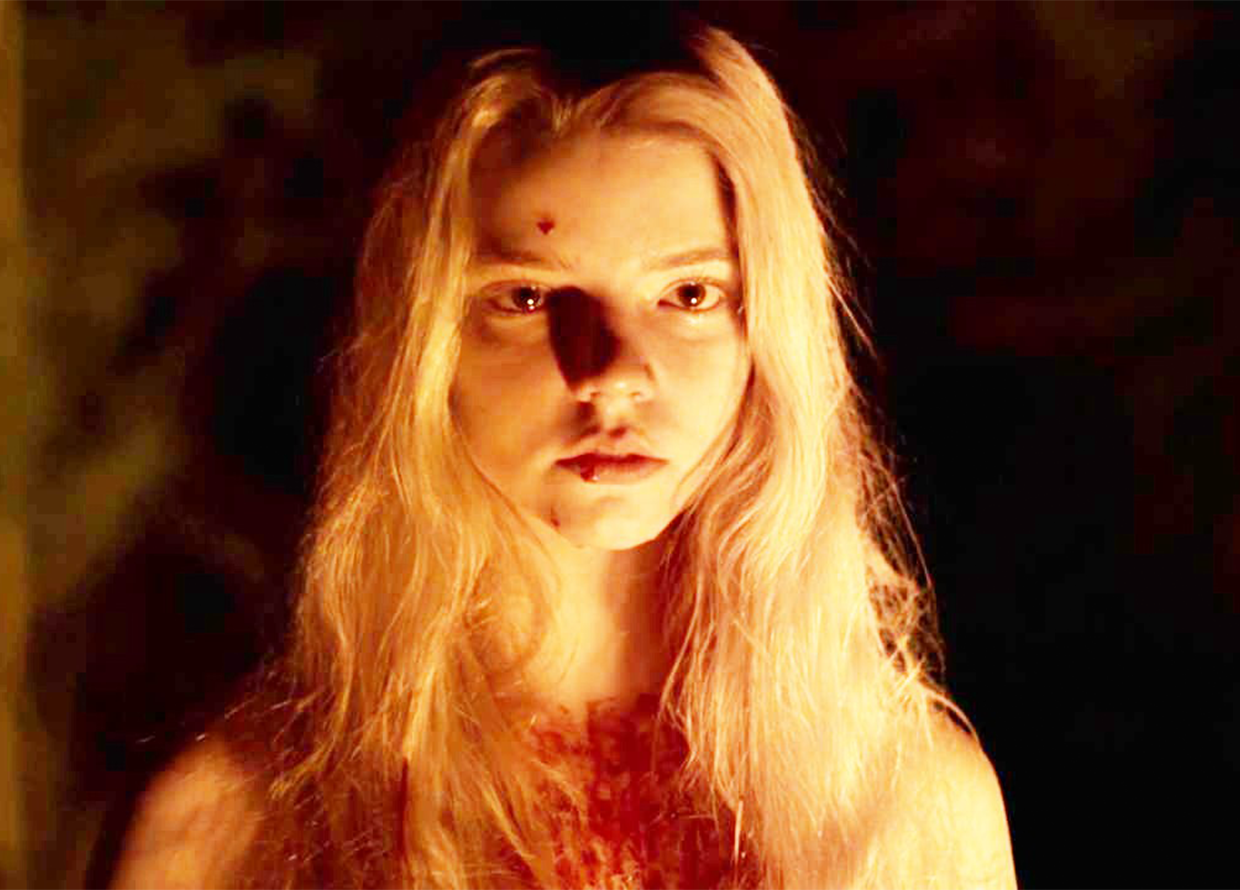 As far as modern scream queens go, Anya Taylor-Joy is bang on the buck. While she may not seem like an obvious choice, the Argentinian-British actress actually has tremendous success in the world of horror for her versatility. Her breakout performance in the slow-burn hauntings of The Witch received critical acclaim and it wasn't long before she forrayed into other types of horror such as M. Night Shyamalan's thrillers Split and Glass, and the dark coming-of-age comedy Thoroughbreds. Last year, she had two forrays into fear-based cinema with the psychological horror film Last Night in Soho and Mark Mylod's The Menu.
Therefore, it is clear that Taylor-Joy has a knack for the dark and creepy. The distinction of her being a modern scream queen comes from her ability to also have a tremendously successful career outside of the horror bubble—one that most scream queens struggle to break out of after being shoehorned in. In fact, the actress has received even more acclaim for her non-horror performances in The Queen's Gambit and 2020's adaption of Emma. For this reason, Taylor-Joy shows that being a scream queen is not at all limiting but the very opposite. 
Betty Gabriel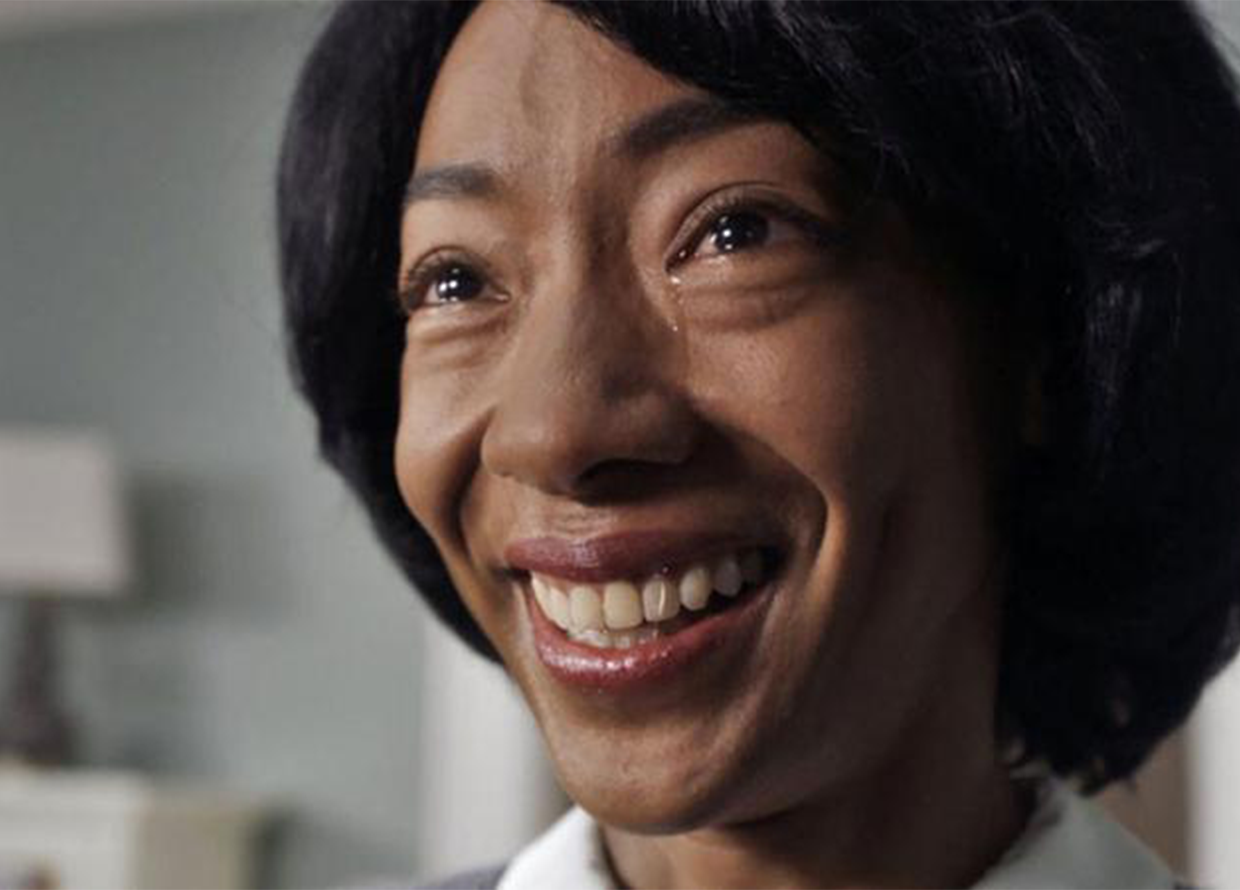 Not many scream queens are given the title after just one performance but who can forget Betty Gabriel's unforgettable performance in 2017's Get Out? With her varying emotions, as she mumbles out "no" repeatedly, the actress has proven to be the horror genre's unsung black scream queen who deserves more recognition. 
Other than her breakout role in Get Out, Gabriel has starred in other scare fests such as The Purge: Election Year and Unfriended: Dark Web. Historically, cinema has always favoured the leading white female and male protagonists in horror and characters of colour often follow a formula of unfortunate early deaths. With the rise of new-wave horror films from minds such as Jordan Peele, the hope is that Gabriel and other scream queens of colour are given the chance to show off their talents in the same breadth and depth.
Jamie Lee Curtis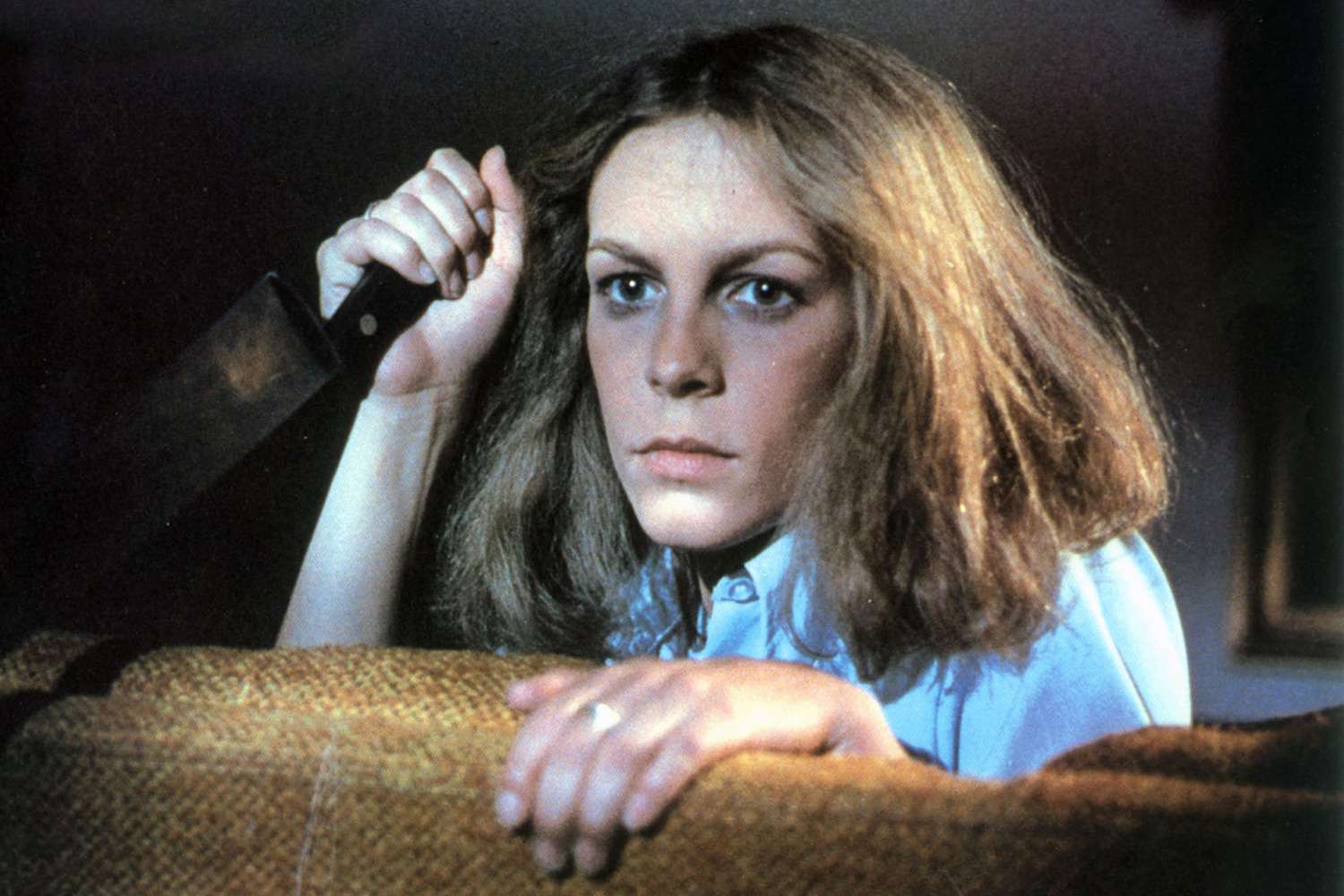 You knew this was coming. No scream queen list is complete without the most iconic Hollywood scream queen in cinematic history, Jamie Lee Curtis. The actress made her feature film debut at just 19 years old as Laurie Strode AKA the ultimate final girl in  1978's Halloween. Since then, female protagonists in horror have never been the same. Wearing both titles well, Curtis secured her crowns by starring in six sequels of the Halloween franchise as the badass heroine against Mike Myers and even had a role in Murphy's Scream Queens for a tongue-in-cheek nod to her legendary status.
Curtis is an A-list actress and comedian who has starred in many equally popular projects such as Freaky Friday, Knives Out and Everything, Everywhere All At Once but she will forever be tethered to horror. Even as she bid the character of Laurie Strode goodbye in Halloween Ends in 2022, the genre and its audience cannot get enough of Curtis and we have no doubt the 64-year-old actress will continue screaming and slaying her way through the screen again soon. 
For more reads on film and TV, head here.
| | |
| --- | --- |
| SHARE THE STORY | |
| Explore More | |