Fashion
Style Spotlight: 8 Outfits that prove Jeff Satur is style pro
Watch out, world!
Featured images: @jeffsatur/Instagram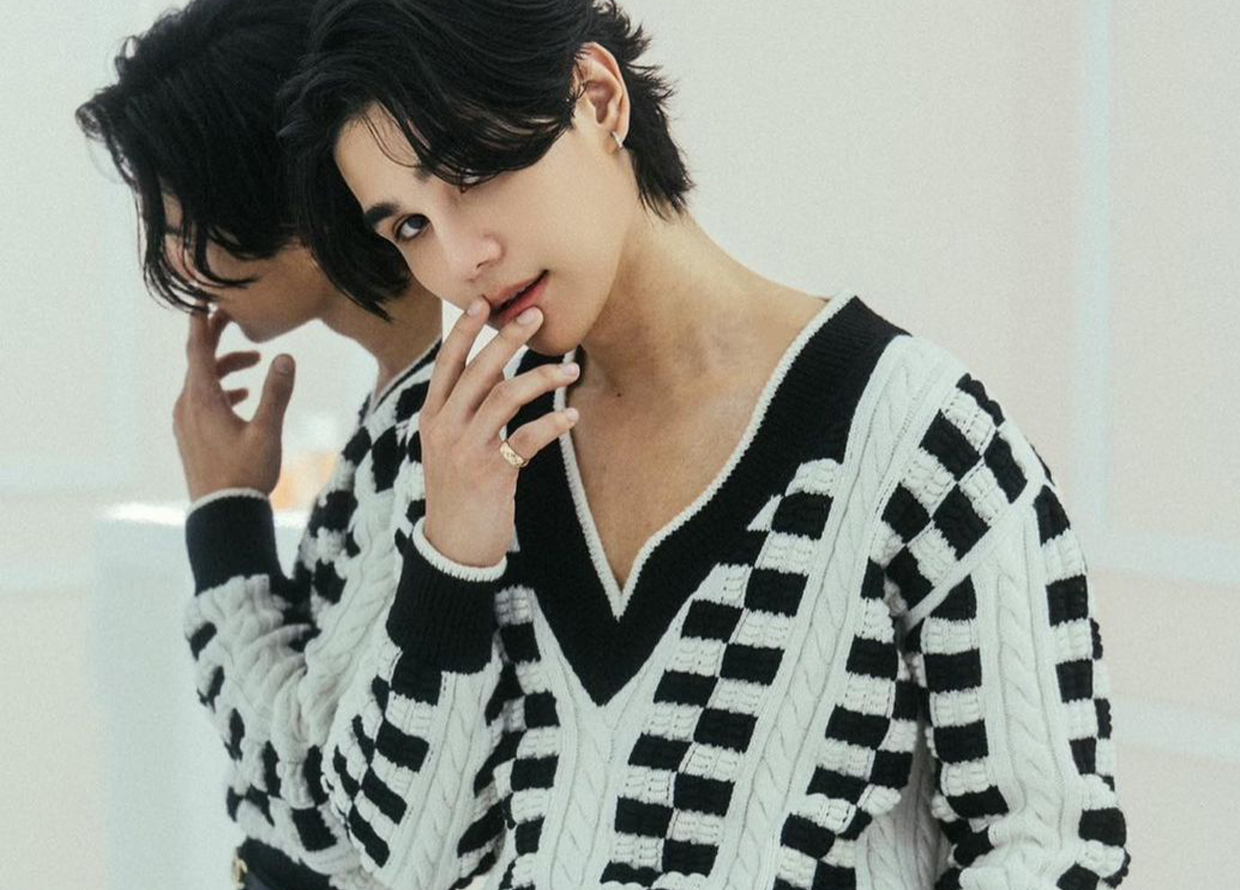 Seeing how the business of fashion has evolved in recent years to become more diverse and inclusive, it's no wonder that Thai celebrities have been making names for themselves in the industry—following in the footsteps of K-pop stars. Many of them have sat in the front row during fashion week and signed deals with some of the biggest fashion houses in the world. Jeff Satur, for instance, has been in the spotlight lately following his role in KinnPorsche: The Series.
Satur started his career as a musician in 2013, but it wasn't until a few years later that he pursued acting, and his role in the Boys Love (BL) series rocketed him to international fame. And, like others in the limelight, the musician-turned-actor has built up a distinct personal style that piqued the interest of many. From the vividly coloured suits to the grunge style he rocked during his concert tour, the multi-hyphenate is never afraid to make a fashion statement. Time and again, he proves that he's a dominant force in fashion and here are eight of our favourite looks that just cemented his status as a style icon. 
Shining star
View this post on Instagram
Satur held his first solo show in Bangkok in March of this year—the Live On Saturn concert series—and, as expected, the packed house was treated to a visual treat as he transformed into multiple outfits. Our pick? The embroidered velvet jacket, which fit perfectly with the draped beige top and the blue button-down trousers.
Full bloom
View this post on Instagram
During his trip to Brazil for the Asia Star Festival last July, Satur embraced tropical vibes with his outfit—sporting a pink button-up shirt with blossom motifs, bleached blue high-waisted slacks and a bandana around his neck. 
Blue moment
View this post on Instagram
The Thai-English-Chinese actor recently flew to Singapore to celebrate the launch of Fred's newest novelties, the Happy Blue Shades series. In keeping with the theme, he wore a cerulean blue suit before switching to a classic combo of beige blazer and black trousers.
Charming hero
View this post on Instagram
At the height of his fame, Satur returned to his roots and produced new music in the second half of this year, with Lucid getting a music video. Inside the medieval-themed film, he donned a white poet's shirt and under-the-knee slacks. 
Ultra-masculine
View this post on Instagram
Satur's portfolio continues to expand this year with his appointment as Philosophy's first-ever friend in Malaysia, Singapore, and Thailand. At the launch event in Bangkok, he performed the brand's new jingle and expressed his admiration for the label in a leather jacket and white shirt combo that easily blurred the line between stylish and casual. 
Patterns galore
View this post on Instagram
Leave it to Satur to mix patterns and prints flawlessly! The mash-up of a cheetah print shirt with a grey tartan suit is certainly a breath of fresh air that we all need—we're obsessed! 
Bright and loud
View this post on Instagram
At Versace's AW23 show in Los Angeles, the Thai heartthrob stood out from the crowd by wearing a neon yellow coat over a rouge pink double-breasted blazer. To balance off the bold colours, he carried the Versace Repeat bag in black.
Fresh off the runway
View this post on Instagram
Pierpaolo Piccioli debuted his first-ever menswear collection with Valentino this year, but you know what's even better? It's Satur's first time going to the Maison's fashion show! Along with the striking white glasses, he effortlessly donned one of the runway looks, leaving all of his fans in a frenzy as he met them outside the show. 
For more fashion reads, click here.
| | |
| --- | --- |
| SHARE THE STORY | |
| Explore More | |