10th April 2020, Friday
7am
¡Buenos dias! Good morning. It's Day Infinity of the Movement Control Order—okay, it's Day 24. My body (and mind) has decided that they are never going to let me wake up later than I usually do, even when my alarm is set at 8.30am.
To be honest, 7am is considered rather late—I'm usually up by 6am (not by choice). Going to bed at 1am or 2am means good bye, beauty sleep! Then again, waking up is considered a blessing, especially on Good Friday.
7.15am
My Just-Got-Up routine has been the same for quite awhile. I first drink two glasses of water (prepared the night before and positioned by my bed). Then, I check on the necessities—social media. I'm not a fan of notifications so I make it a point to catch up on everything.
I'm that one person who always finishes swiping through all the Instagram Stories on my feed; I watch all the TikTok videos that my friends share; and I do my best to reply to every single message—whether on WhatsApp, Instagram, Facebook, TikTok, or the like.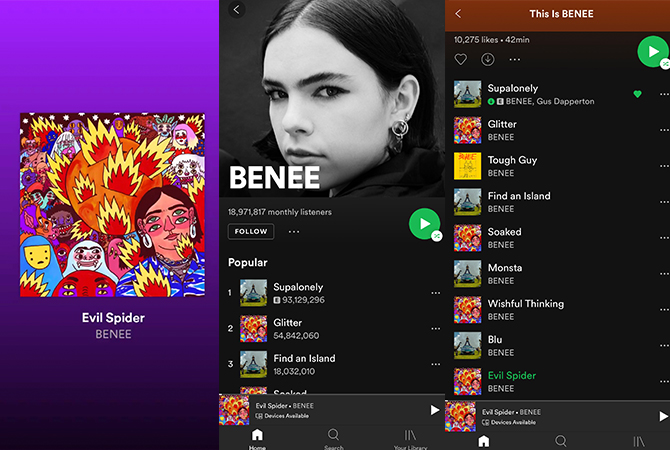 One of my morning routines include posting a song on my Instagram Story—one that describes how I feel that particular morning. Today, the song of choice is Evil Spider by Benee. I've loved her music since I heard Supalonely, so interviewing Benee the other day was really exciting.
7.30am
It's time to get off my bed and wash up!
Fridays and Monday are usually my exfoliate-and-shave day. A thought came to mind when I was in the shower: will the Prime Minister be extending the Movement Control Order? I know there will be an announcement at 4pm today by PM Muhyiddin Yassin so I'll just have to wait. I'd love to go out again but really—positive COVID-19 cases in Malaysia have been increasing and that doesn't exactly scream "You're safe". Personally, I don't think the MCO will end on 14 April as planned.
Something new that I've been doing since the MCO began is put on sunscreen (I'm learning from and listening to our resident beauty expert and Deputy Editor, Wei Yeen). I'm loving the results so far.
8.30am
When I'm not having any con-calls, I'm usually decked in a basic black tee and black shorts or sweatpants. Sticking to my everyday all-black uniform helps instil some form of normalcy in my daily routine. Every once in awhile, I'll dress up in something a little different—like today. I put on my Alexandre Mattiusi black logo tee, a pair of black trousers, and a black Comme Des Garçons jacket. An outfit I feel great in but the most important part is that I'm comfortable! A long day of WFH ahead.
8.45am
I had a bowl of granola (four tablespoons), some raw cacao nibs, a glass of orange juice, and a glass of green tea for breakfast. While digging in, I read that we now have 4,346 cases of coronavirus in Malaysia with 70 deaths. I have a strong feeling that the Health Ministry will extend the MCO—until mid-May, perhaps?
9.30am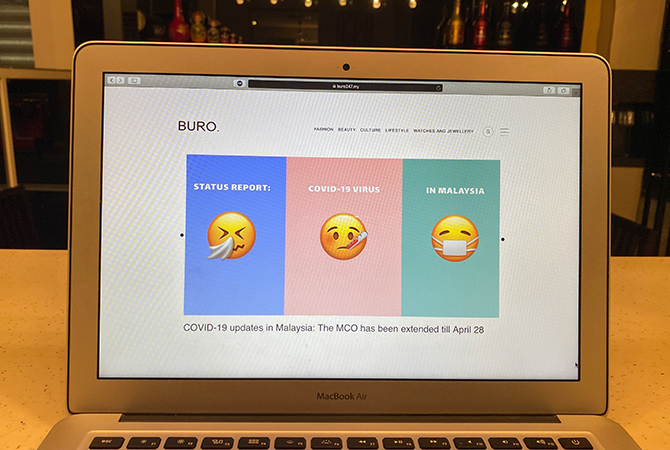 I love my room but I've been working in my living room at home. It's airy and I get to see people—mostly my family. As usual, I set up my laptop and a bottle of water before work begins. I checked and replied emails, updated my #BUROSupportLocal articles (including restaurants and cafes that are doing takeaway and delivery during MCO as well as ready-to-cook food kits); and worked on a new article. Hint: it's about dating in the age of coronavirus.
10.30am
Honestly, time flies when I'm focused on my work. In addition to replying and updating my editor on work stuff, another authority (albeit not work-related) I answer to on a daily basis is my mum. She usually distracts me from my work by making me eat and today was no different: "Are you hungry?"; "What do you want to have for lunch later?"; "Do you want some cheese?". It's safe to say that some of my work tasks were rescheduled to a later part of the day.
11am
I took a quick break from work to just walk and run up and down the stairs. I stretched a little and saw that Instagram DMs can now be accessed on desktop. I also went on TikTok to check out the For You page just to do some research to see what's trending at the moment. I noticed SonaOne's Bomba, The Weeknd's Blinding Lights, and Surfaces' Sunday Best among the most popular. Also, this is one I'm thinking of trying later—the Pitch Perfect Challenge featuring Ace of Base's The Sign.
12pm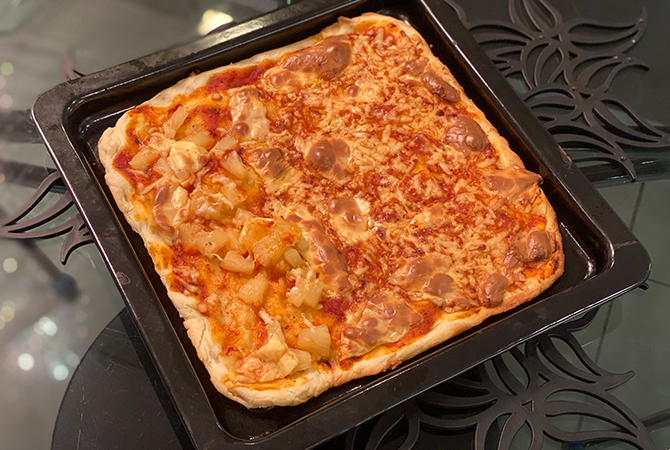 One of the best parts about being at home is getting to indulge in home-cooked food, of course. My mum has taken over the role of head chef during MCO and I have to say that I'm thoroughly impressed. Here's the thing: my mum never cooks (fat emphasis on never). This isolation period has allowed us to spend more time together, especially while preparing meals.
I took time away from work to help my mum with lunch. Today, we made pizza! Al-dough we're amateurs, I think we did quite well. One side with pineapples and the other topped with a variety of cheeses. Everyone's happy—my belly sure was.
1pm
I took some time to rest and relax before I continued with work. I headed to my balcony to sit on the couch—I get a great view of the Maju Expressway (MEX) from here, and as far as my eyes can see, there were literally no cars at all.
Okay, there were a few but still—great job for staying in, guys.
1.25pm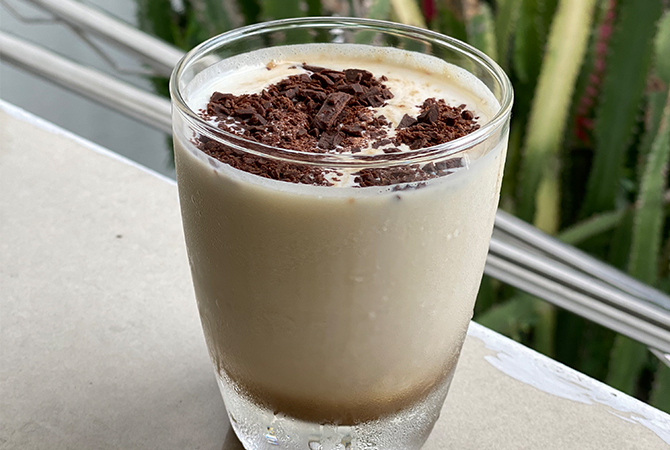 I tried making Dalgona Coffee again (yes, again because I failed the first time). It's clear that I didn't do a great job this time round but I don't know where I went wrong. Too much sugar? Did I use the right instant coffee powder? Did I add too much water? I'm really not quite sure. To make myself feel better about my caffeinated failure, I added some chocolate flakes on top. But my concoction ended up erring to the side of just plain weird, so I didn't finish it. I'll definitely attempt again. One day.
1.30pm
Work resumes! It's a Friday so I felt a little lazier than usual. Plus, working from home means distractions, distractions, and distractions across the board. Seated at my work station, it feels like I'm presented with all sorts of challenges. Is it snack time yet? Should I go for a round on the Xbox? Am I supposed to just stay grounded with my laptop? I guess I am. I have to be.
3.45pm
Before I know it, more than two hours have passed. Another 15 minutes before the Prime Minister announces the government's decision on the MCO extension. I decided to take another quick break. I got myself some pineapple juice from the fridge, looked for the livestream of the announcement, and went on social media while waiting.
4pm
Prime Minister Muhyiddin Yassin announced that the Movement Control Order will be extended from 15 April to 28 April 2020. I think I'm okay with this. Another two weeks of MCO, guys! The WFH situation continues for now.
4.30pm
It's a little quiet on our team group chat today. I guess everyone's busy with their respective tasks. My TikTok group on WhatsApp, however, was buzzing with notifications left, right, and centre. I set aside a few minutes to watch everything. My favourite TikTok-ers right now are Neil Shibata, Andrew Lau, Chriselle Lim, Fash, Jeffrey Chang, Leo Tokio, Olly B, and Zach Smitty.
I love that it's always part-fun and part-work when going on platforms like TikTok and Instagram. TikTok can really make me laugh and I wouldn't mind some laughter right now. Talking about laughter—Dr. Jason Leong will be on our BURO Hangouts Live session on 11 April 2020 (Saturday) at 2pm.
4.55pm
I think I should definitely get back to work now. But first—let me record a quick video on TikTok. I've been practicing Megan Thee Stallion's Savage. It's definitely not easy but I think I'm starting to get the moves right.
5pm
Alright, now I'm actually working again. Ronn, stop procrastinating. It's the final stretch before you're done with the work day!
6.30pm
I looked around me and realised that another day is almost over. Tomorrow is Day 25 of MCO and we have a long way to go.
My workout routine since 18 March 2020 is mostly dancing to K-pop—including Itzy's Wannabe, Oneus's A Song Written Easily, and (G)I-dle's Oh My God. This evening, I decided to do a little workout before dinner. It's rare for me to be in the gym room but I wanted to use the treadmill (for once). Got to sweat it out! I did that for 20 minutes, quickly washed up, then back to the kitchen I went.
7pm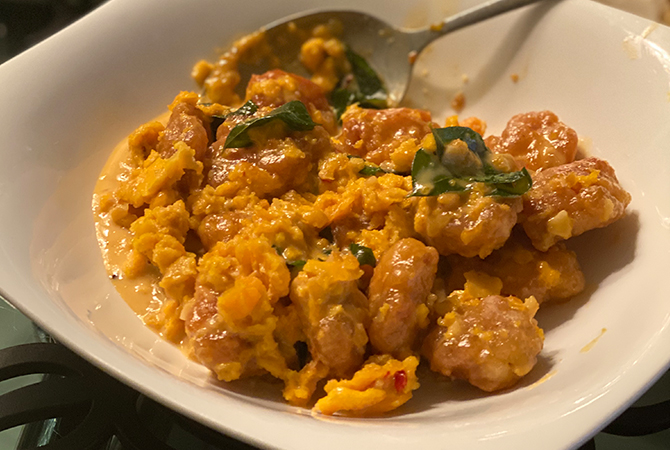 I didn't have to help with dinner tonight (although does it make me a bad person to be secretly relieved as I'm exhausted from the day?). For dinner, my mum prepared salted egg pork—one of my favourite dishes. I was reading the news during dinner and I found out that Pink and Puteri Aishah are among the latest celebrities to be tested positive for Covid-19. I really hope that everyone continues to practise social distancing.
8pm
It's Friday night! On non-MCO days, I would probably be at a cafe or a bar with my friends. Tonight, however, I'm drinking all by myself. Put on my favourite tunes and poured myself a glass of wine. Okay, three glasses.
I love taking time to relax over wine because it helps me to unwind. Part of my job is wine-tasting and that's how I discovered more about this grape-filled realm. Definitely not complaining!
9pm
Inspired by Fashion Writer, Stephanie, I decided to tidy up my wardrobes. I separated the black clothes from the rest, packed the clothes I don't want anymore, and arranged my accessories (bags, bracelets, sunglasses). I also spent some time re-positioning the skincare products in my bathroom.
9.45pm
After washing up and putting on a mask sheet (I do this every other day), I'm finally in bed and looking through social media again. When I was on Facebook, I saw an article that said Netflix is releasing a special Tiger King episode. I've been recommending this crazy documentary to pretty much everyone. So one can imagine how excited I am for more of Joe Exotic and Carole Baskin. Did the Big Cat Rescue lady really murder her husband? Also—where can I listen to Joe Exotic's catalogue of questionable catchy songs?
It's also fun looking at all the hot cross buns and Easter egg articles—in preparation for Easter Sunday. I'm not sure if I'm going to attempt making my own hot cross buns on Sunday but I'll definitely be staying up for Andrea Bocelli's solo performance at Milan's Duomo Cathedral.
10.15pm
I just saw the trailer for the upcoming Korean drama The King: Eternal Monarch starring Lee Min-ho and it looks so good! I can't wait for 17 April. Meanwhile, I was planning to watch two episodes of Hotel Del Luna before I sleep; it's my third K-Drama in succession after finishing both Crash Landing On You and Itaewon Class. (Park Seo-joon, though.)
I ended up watching the first season of Money Heist instead, no thanks to peer pressure.
12am 
It just turned 11 April. I checked my Facebook Memories and cringe-laughed at the statuses I used to post back in high school; and browsed through my archives on Instagram to see if I have anything worth sharing. I reminisced on my past travels to Vienna and Malta, and thought about the trip to Seoul that was scheduled for the end of this month. But evidently, that isn't happening anymore. No matter—there's nothing quite like memories, especially beautiful ones, to keep me going.
I'm also really excited to share my travel guide from my recent work trip to Queensland with Tourism Australia. That will have to wait, however. I can't wait to travel again, but for now, virtual walking tours will do.
12.30am
Once I'm done with that and responding to messages, I finally call it a day (well, night). Still feeling the effects of the wine earlier. Good night! ¡Buenas dias!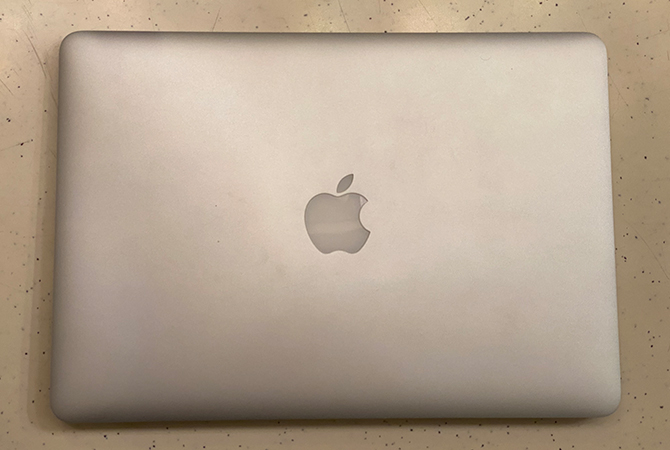 24 days of staying indoors might sound daunting or boring to many, but I feel like I'm actually getting a hang of it. With today's extension, we're in this for a longer haul. I haven't gone to the supermarket yet because we still have sufficient groceries at home. I'm fortunate to have a work team that makes WFH rather enjoyable, as well as loved ones who keep me entertained. (To be fair, I do most of the entertaining.)
Staying at home, self-isolating, and practising social distancing won't just keep me safe, but also everyone around me. It's one way to help flatten the curve. If you'd like to help, check out 16 important COVID-19 initiatives in Malaysia you can support.
Stay safe, people! Another two weeks to go and we can do this as one.
| | |
| --- | --- |
| SHARE THE STORY | |
| Explore More | |