The past year (and a little more) hasn't been easy for Malaysia, what more with the pandemic? But there's one thing that has shone through and that is Malaysians' love for their country. (Well, actually, we counted 21 good things that happened to Malaysia this year.) Despite the frustrations and challenges, so many of us stood united and shared compassion as one. Similarly, the following three personalities who we spoke to may not seem like they have anything much in common. Aishah Sinclair, an actress, a TV and radio host. Kit Mah, a fitness coach and wellness ambassador. Atilia Haron, a singer and yoga instructor. But what does tie them together is their Malaysian heart and their heart for Malaysia. Also, they've recently made the switch to iPhone and we wanted to find out how that helps with their everyday life in the midst of this partial lockdown and upcoming Merdeka celebrations.
BURO: Let's start with something fun! Tell us you're Malaysian without telling us you're Malaysian.
Aishah Sinclair:
Kit Mah: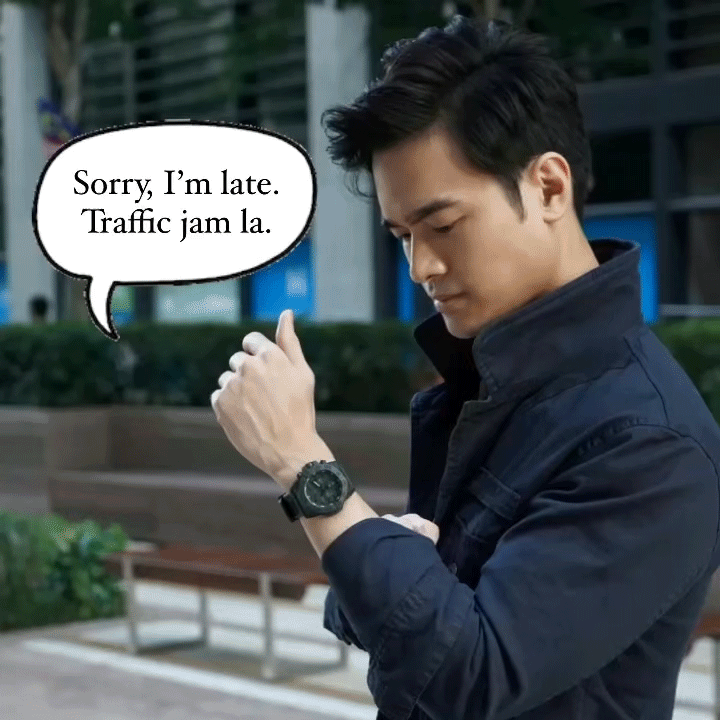 Atilia Haron: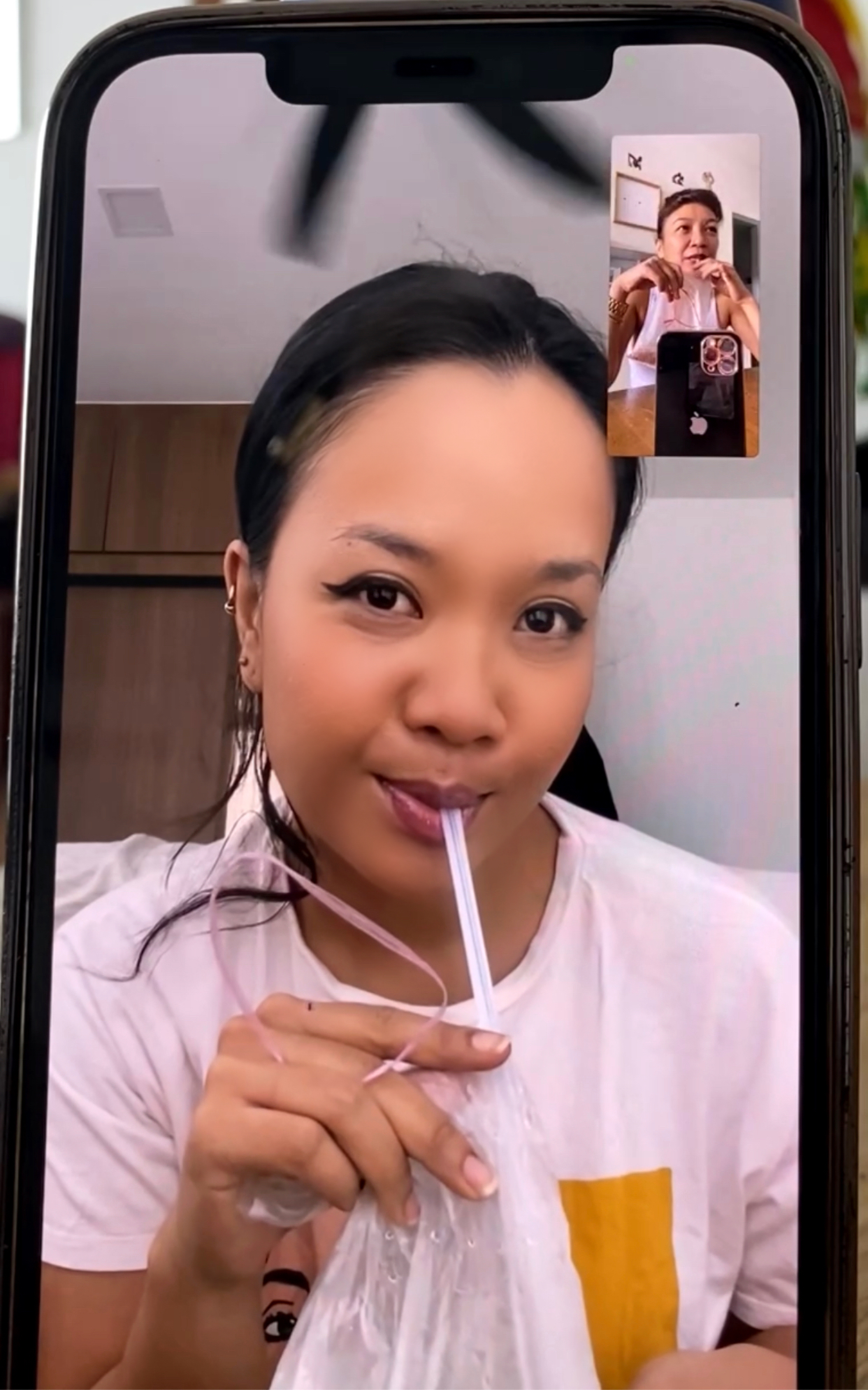 BURO: Favourite Malaysian food (and in the name of #SupportLocal, where is the best place to get it)?
Aishah Sinclair: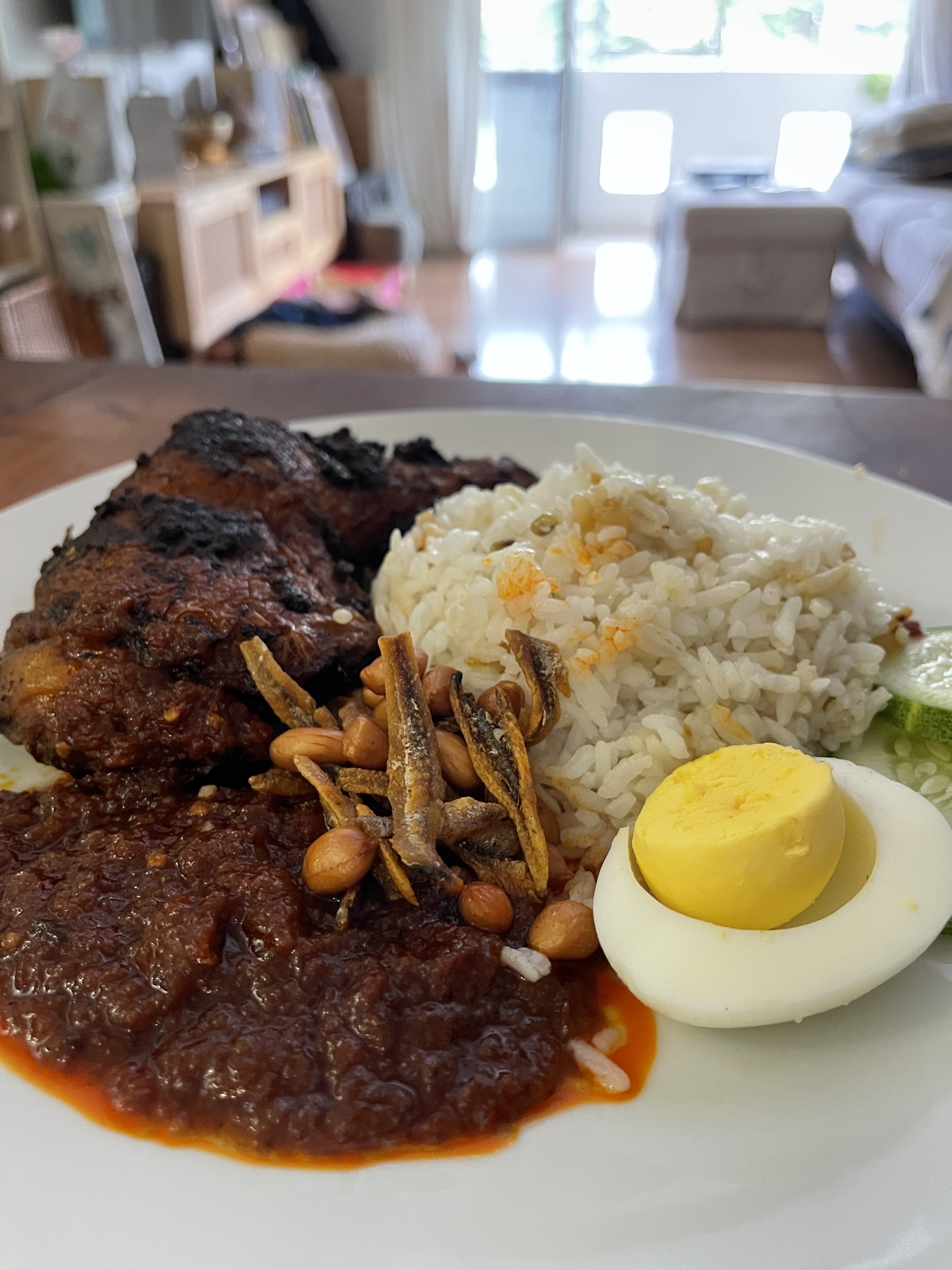 "Nasi lemak! I ordered this through Foodpanda. Nasi lemak is one of those dishes that you can't get wrong, so I don't have a particular favourite place, but if it's on the menu, I just HAVE to order it!"
Kit Mah: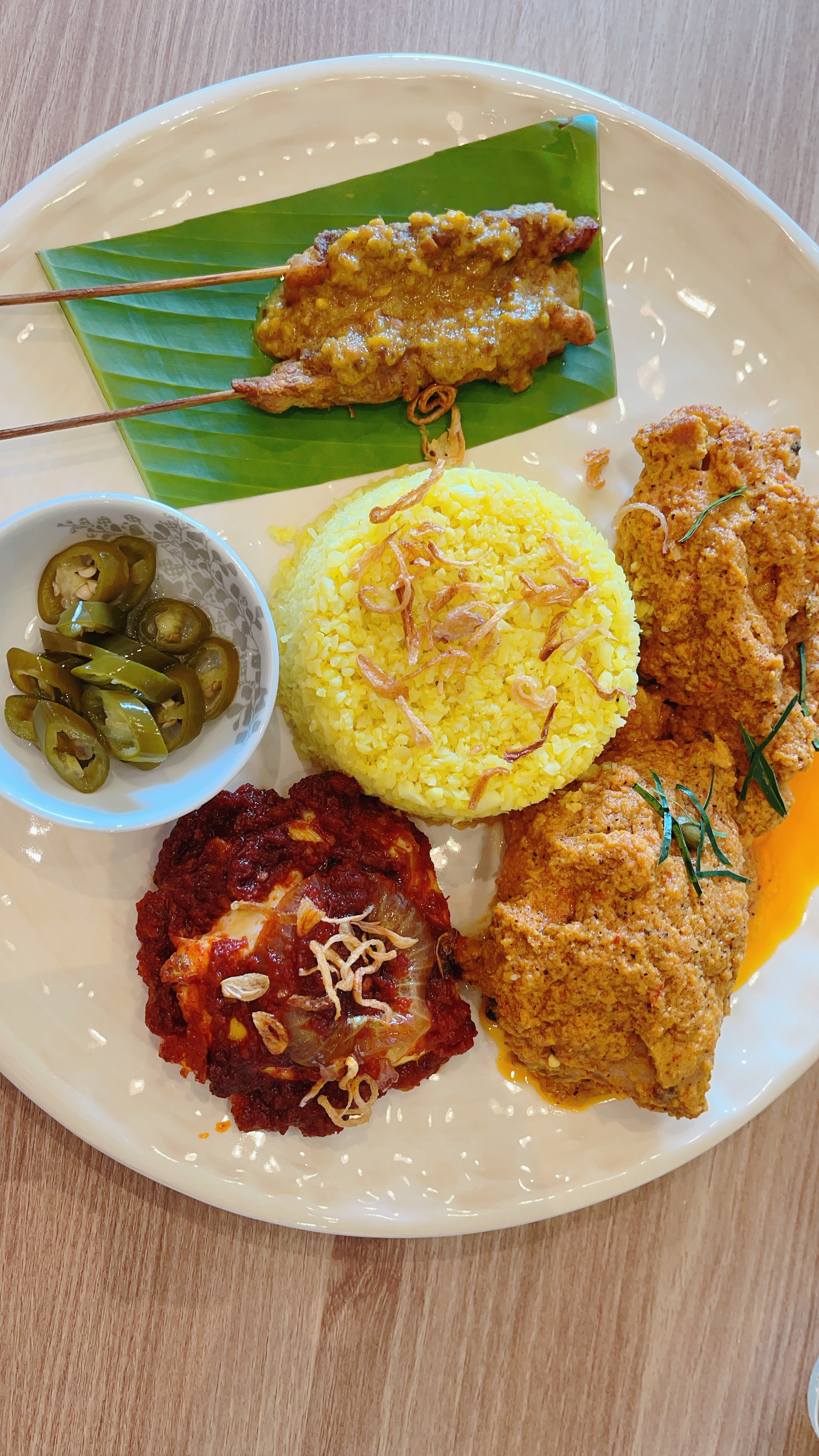 "Nasi campur, nasi Bojari, nasi lemak! All of these are my favourites. They may not be the healthiest, but for me, the best place to get it would be from @Mals.wholesome.happiness simply because they taste so good and the chef (MaryAnne) has wonderfully cooked and prepared them without any unhealthy oils. Even the refined carbs content is low to none due to the healthy ingredient choices such as organic meats, refined carbs (replaced with konjac noodles, cauliflower rice, etc.), and healthy oils (red palm oil, coconut oil, palm kernel butter, etc.)."
Atilia Haron:
View this post on Instagram
"I love nasi kandar and I just found out about @nasikandaqrunner on Instagram a week ago and that changed my life! I used to drive down to Ipoh for a day trip just to eat the nasi kandar there. Now, there is this group of brilliant people offering runner services. Can't go to Ipoh, Penang, Johor or Kedah for the food you have been craving for? Not a problem anymore. Just go online and order! Easy. I'm super happy."
BURO: We hear you've recently switched to using an iPhone. Tell us the experience.
Aishah Sinclair: "I have always known iPhones to be user-friendly, so the switch was not that hard. I used an iPhone once before; I think it was the iPhone 4s, mainly because of Instagram. But until today I still appreciate all the apps and features made for the inner artist in you. I like the iPhone because I feel it's a massive playground to exercise your creativity. With the help of a lot of the apps available to iPhone, I have been creating videos, editing pictures and creative visual designs with great ease, and the whole process of rediscovering my creativity has been fun too.
"So far, my favourite apps are still Instagram (of course), iMovie (an awesome and quick way to edit my videos on the go), VSCO (my go-to photo editor), Duolingo (am learning Japanese so I can watch the kids and my favourite animes) and Balance (a meditation app that helps me destress especially on those busy days)."
View this post on Instagram
Kit Mah: "Nothing can beat the iPhone when it comes to the crisp pictures and videos it takes. I always wanted to post video content and when I first switched to it, I instantly loved the vividness of the video, especially when filming my workout videos.
"My favourite apps would all be health-related, such as Dexcom, which is a continuous glucose monitor that I got from overseas. Somehow it works seamlessly. Also, Oura ring, which is a ring that I wear to sleep for very detailed sleep insights; Audible, to listen to my audiobooks while I'm travelling; Rocket Book, which integrates into my notebook where I can write out all my notes and convert them to PDF conveniently. The last one helps a lot, especially when I was studying my Master's program, which I successfully completed within one year of using my iPhone."
Atilia Haron: "I have always been a Mac user for my music and other work, so not using an iOS device forced me to switch my brain and that slowed everything down. Getting bugs, viruses and low battery life really took a toll on the speed of my work. I used to love writing songs on my phone but I remember chucking my old phone away and resorted to a real notepad because everything was so slow. Now, I NOT only write my songs on the Notes app on the iPhone, but I also record voice notes. I actually record my loops and program my songs on Garage Band through my phone."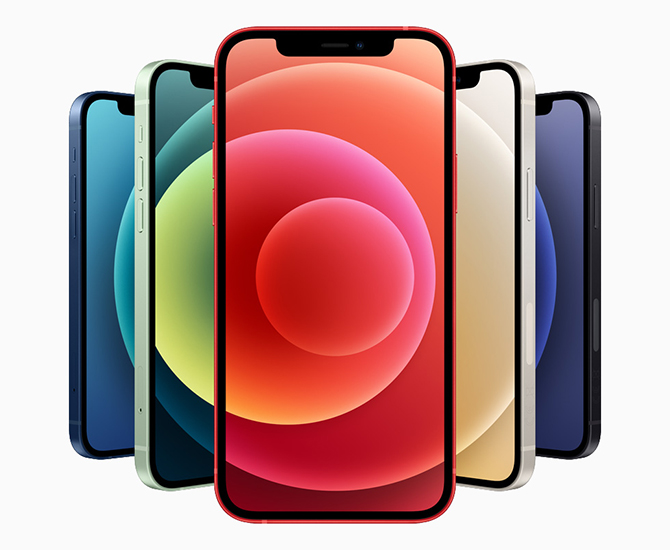 BURO: Name some of your favourite features on the iPhone.
Aishah Sinclair (iPhone 12 Pro Max):
Optical Image Stabilisation – Even though I do have a gimbal, which I bought to up my iPhone videography, I don't use it that much as the internal stabiliser does the job wonderfully. I can whip my phone out and shoot on a whim without having to worry about needing to bring or set-up my gimbal.
Back Tap – Okay, I am a bit late to the party with this, but I am all for things that can make my life easier. Right now, I have it to screenshot, but you can set it to summoning Siri, turning on your spotlight, switching apps and a whole load of other things.
Siri – Do I need a reason to love having my own personal assistant? I use Siri all the time, for setting appointments, making calls, searching the net, but most of the time, it's for setting a timer when I am baking and elbow-deep in dough, unable to set the timer myself. Pretty handy having Siri around (laughs).
Kit Mah (iPhone 11 Pro):
Camera – Pictures, portraits and videos turn out fantastic thanks to the smart HDR, deep fusion feature and 4K video on ultra-wide.
Compatibility – Seamless integration with Apple Watch Series 6 to track all of my health insights and so much more.
AirDrop – It's so convenient to make transfers of pictures and videos at shoots, gatherings and parties.
Atilia Haron: "One of my favourite features on the iPhone is how it pairs seamlessly with my Apple Watch. The Camera Remote app, for example, is something really useful. I live alone and I'm always taking pictures for postings and ever since I got my Apple Watch Series 6, I don't need anybody else! (laughs)"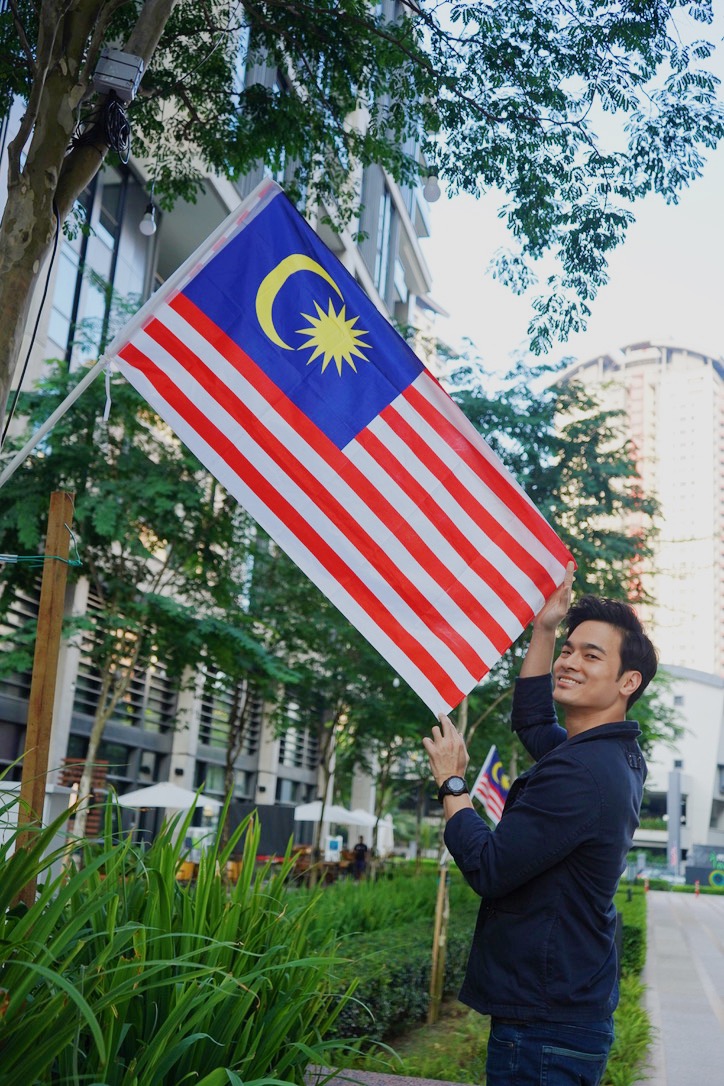 BURO: The pandemic has forced many people to WFH. During the lockdown, movement is even more so restricted, which might make some tasks trickier. How has the iPhone helped you with your workflow and day-to-day activities?
Aishah Sinclair: "To tell you the truth, I have always been a bit of a disorganised person, even before the whole WFH situation, so I am still striving to use my iPhone to increase productivity, but it has definitely helped with my day to day. Obviously, I try and avoid going out to run errands as much as possible, so I rely a lot on delivery and grocery apps.
"A challenge I have with working from home is having to do my own shoots for my content creation on social media. Before the pandemic, I would ask my brother or my cousin to come over and help shoot my videos. Pairing my Apple Watch with my iPhone is one way I overcame the challenge of having to set up the shot and record by myself. I am able to access and control my iPhone camera remotely using the Apple Watch, and this helps save me so much time and effort!"
Kit Mah: "My iPhone is like my personal assistant for work productivity, health and wellness. At night, when it's approaching bedtime, it will tell me to get ready to bed and thanks to that, I do regularly sleep on time. With widgets display on my home screen, it syncs with my Apple Watch, showing my Move calories, exercise and stand up goals. I think small reminders and indicators like those help to ensure one remains active and build good habits during work from home life and lockdowns.
"When it comes to work-related matters, it allows me to multi-task seamlessly. When I first switched from my other phone to iPhone, I noticed that the time for my phone to load up for all files was so much faster. My files tend to be huge in size due to the graphics and words in them but on the iPhone, retrieving, opening and sharing of these files for work is so much more convenient and quick."
Atilia Haron: "I don't think I can go through my day without my iPhone. I now have the iPhone 12 Pro Max, iPhone 11 Pro and iPhone SE. All three have different jobs for me and we work seamlessly as one family. They are my yoga studio basically. I use my iPhone 12 Pro Max as my classroom, my iPhone 11 as my cameraman and my iPhone SE as my secretary. I run all my classes with my iPhones and my MacBook Pro is just for my music production."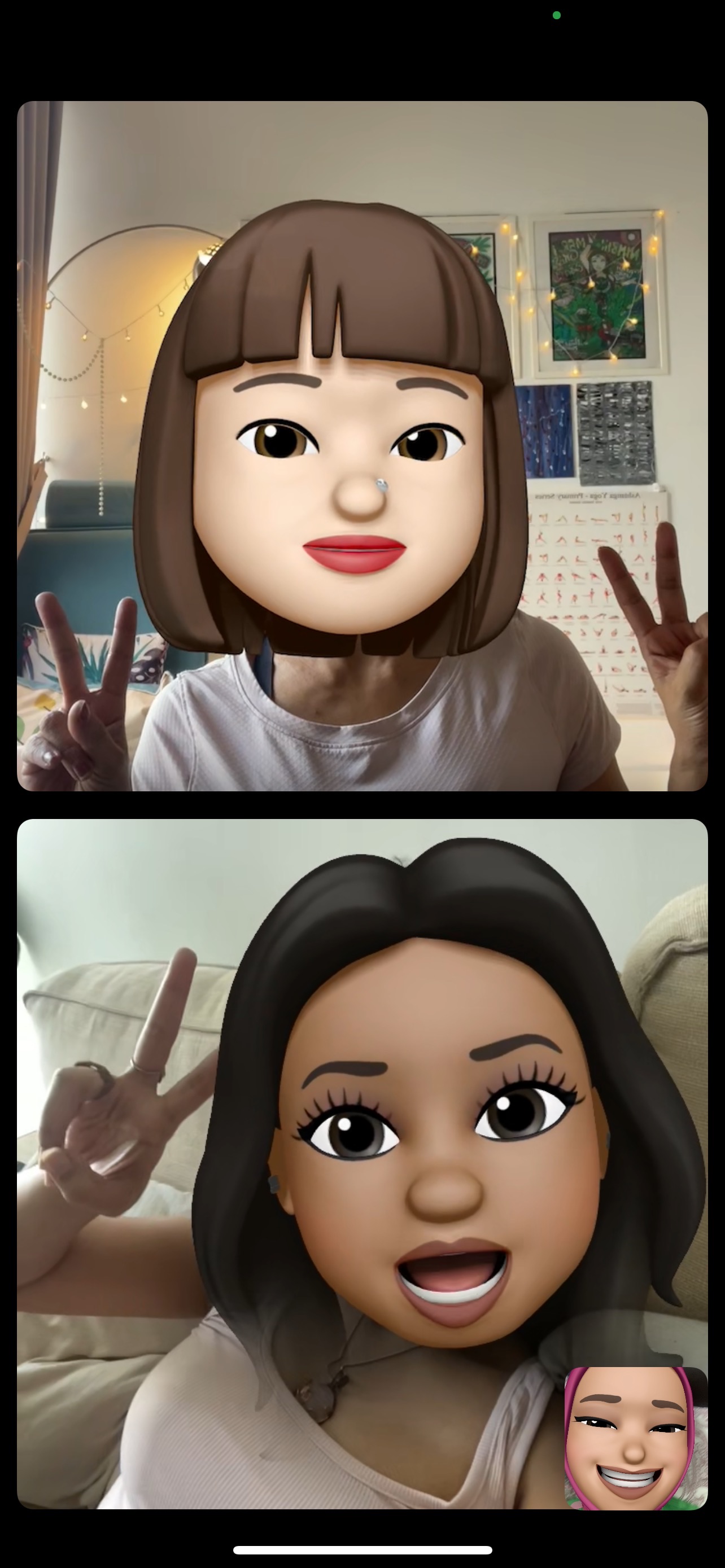 BURO:
Like most celebrations since the start of the pandemic, Merdeka would probably be more low-key. What are some of the best ways to stay in touch and check in with loved ones with the iPhone? 
Aishah Sinclair: "I LOVE FaceTime! Most of my cousins use iPhones, so it's been fun catching up whenever we miss each other. We're all very close and growing up, we used to hang out a lot together. Now we want our children to be able to create the same kind of memories we shared, but it's a lot more challenging because of the pandemic. So, we make do with as many FaceTime calls as we can. Another app I only just discovered is Messenger Kids. It's a wonderful app that allows my kids a safe space to communicate and play with their friends while I monitor from afar.
"
Kit Mah: "My go-to app for this would usually be WhatsApp because everyone is on it. However, I do enjoy using FaceTime whenever I need to connect deeper with my loved ones or even for work-related discussions. Having the video call through FaceTime is so convenient and fun too, especially with our own personal Memojis. I think working while having fun does make a huge difference when it comes to reducing stress, increasing productivity and being happy at work."
READ MORE:
For more information, visit this website.
| | |
| --- | --- |
| SHARE THE STORY | |
| Explore More | |