There was cause for attention when Mini Malaysia launched its first plug-in hybrid in the form of the new Mini Countryman back in April. Like all Minis, it's a looker for sure but don't let the looks fool you. With a 1.5 litre turbocharged three-cylinder petrol engine at the front and an electric motor powering the rear wheels, it can accelerate from 0-100km/h in a mere 6.8 seconds.
Pure electric driving-wise, enjoy a driving range up to 42km with a maximum speed of up to 120km/h. On paper, it all sounds great. Read on for my review of the new Mini Countryman plug-in hybrid when I took it on the road to Ipoh (and back).
1. This car is so beautiful, inside and out. It's bigger than I thought too — this especially evident when I got into the car.
2. The details of the interior are spot-on. The round gauges and chrome toggle switches, from the Start/Stop feature to selecting the Drive modes, is a unique nod to the old Minis.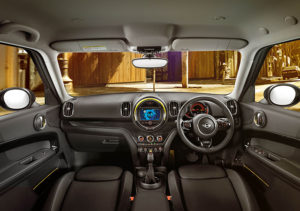 mini countryman plug in hybrid malaysia interior
3. There are plenty of cup holders and compartments for me to stash anything – my SmartTag, coins, pouches, water bottles, you name it. I personally love a car that gives me all this space. Another thumbs up goes to the divider area between the passenger and driver seat where I could safely place my shoulder handbag (or potentially a clutch).
4. All systems are good to go and so I decide to switch on the Max eDrive mode. The drive is silky smooth with a swift response.
5. That exhilaration slowly comes to a pause as I arrive within the KL City Centre and notice the now-humble number that depicts the distance I have left on the Max eDrive mode. A full charge pretty much lasted me from BMW Cyberjaya, where I picked up the car, to Jalan Tun Razak, where my next appointment is.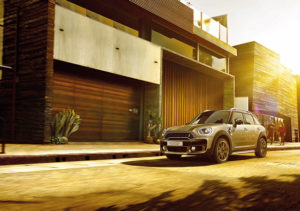 new mini countryman plug in hybrid malaysia review
6. My meeting is over and it's time to head back home. KL traffic is horrendous, as it usually is. As I'm making my way past the Old Istana Negara, it went from 1km to two dashes. Goodbye all-electric drive and hello, petrol engine.
7. It's a new day and to start off the long weekend, I'm taking the Mini Countryman plug-in hybrid to Ipoh for a quick lunch and shopping trip. However, I didn't manage to charge the car overnight as my house doesn't have a socket close enough — and plugging five extension cords together didn't seem wise.
8. Driving down the highway is pure bliss. My only gripe is the lack of a lane change assist to help with blind spots or sudden approach of speeding cars that won't give way. Maybe the next model!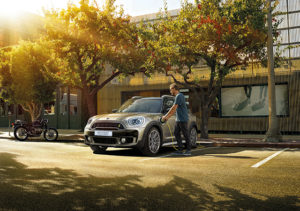 mini countryman plug in hybrid malaysia charging
9. After a quick pit stop at Bidor (they have some pretty delicious snacks but more importantly, there's a famous duck noodles shop called Pun Chun that's worth the stop), dear Mini Countryman alerts me that I only have 90km worth of petrol left. Luckily, there's a Petronas station not too far off and it has a ChargeEV port too. Mind you, there are 270 public charging facilities across Malaysia but it would take approximately 3:15 hours to fully charge it. Can't. Ipoh is waiting. RM60 was enough to top up the car to a full tank.
10. Another handy feature I discover on this drive is the ability to set the car's speed limit — essentially a Cruise Control function where you can manually set your desired speed up to the last digit. Perfect for the highway to ensure you don't go over the speed limit and get caught by the AES cameras. Wouldn't want to get any demerit points.
11. We're finally in Ipoh and the city is bustling and hustling. I found the last parking spot in an alley and thank goodness for the radar sensors, available both in the front and the back, as well as the Rear-view Camera. They're really sensitive too.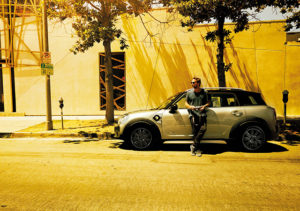 mini countryman plug in hybrid malaysia parking
12. While some cars aren't up to speed with charging your phone, the Mini Countryman plug-in hybrid kept mine at 100 per cent despite using Waze from PJ all the way to Ipoh, as well as taking some photos and playing Pokemon Go in Bidor.
13. For those staying over in Ipoh, BMW has set up three new charging stations at Weil Hotel a few months ago. Unfortunately, it's just a half day trip for me so again, there isn't a chance for me to charge the car.
14. After all the eating, it was time to do some shopping. And I mean, snacks and chicken. Good thing there's plenty of space in the boot (official notes say it has 405 litres of trunk space). I estimate that it can fit at least two large and one small luggage; but definitely not for moving furniture or large pieces of items as the rear seats can't be folded. I'll put the list of places you can go below.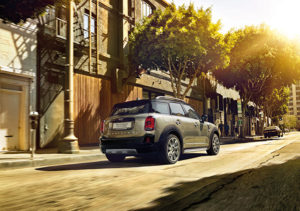 mini countryman plug in hybrid malaysia boot space
15. Time to head home. Final verdict: While my experience with the Max eDrive mode was short-lived, the Mini Countryman plug-in hybrid was a breeze to drive and it's nice to know that there's a backup of 42km should I really go to charge the car. On the road, it's agile, responsive and handles corners well. The leather seats are comfortable and you don't have to take out the key to unlock/lock the car. Sync your phone with the car and you can do several things with the voice recognition feature for a fuss- and hands-free driving experience such as making phone calls or changing the music. However, the microphone is placed right above the driver so it doesn't capture much if your side passenger wishes to speak with it during a phone call too. All in all, I was never ready to give the car back.
WHERE TO EAT/SHOP IN IPOH
1. Lim Ko Pi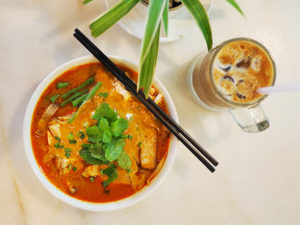 lim ko pi ipoh
While most people go to Ipoh for the chicken rice, among many other dishes, I personally like the laksa at Lim Ko Pi. The Drunken Chicken Noodles are surprisingly good too.
2. Ching Han Guan Biscuits
Founded in 1949, it's a traditional biscuits shop in Ipoh that's famous for its meat floss biscuits.
3. Ding Feng Tau Fu Fa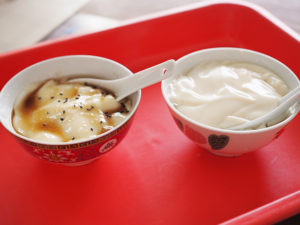 ding feng tau fu far ipoh
Located in Concubine Lane, the tau fu fa here is Teow Chew-style and is as smooth as silk. They do have the original version with ginger syrup or you can opt for the Teow Chew one with crushed peanut syrup. You're advised not to mix it.
4. Aun Kheng Lim
Undeniably the best salted chicken in Ipoh. We bought five boxes! The meat is beautifully tender, fragrant and flavourful with Chinese herbs. They also sell it in vacuum-sealed packs.
For more info, visit Mini Malaysia's website.
| | |
| --- | --- |
| SHARE THE STORY | |
| Explore More | |