Sit tight, as mysteries and thrillers dominate this month on the Seoul side of Netflix. Live vicariously through the characters on screen as they fall in love and fight their own battles, be it against the emotional turmoil within themselves, flesh and blood killers, or the supernatural. You're in for a heart-pounding time!
You Are My Spring
When: Beginning 5 July, new episodes every Monday and Tuesday at 10pm (MYT)
Who's in it: Seo Hyun-jin (Another Miss Oh), Kim Dong-wook (Along with the Gods) and Yoon Park (What Happens to My Family)
Who's behind it: Director Jung Ji-hyun (The King: Eternal Monarch) and screenwriter Lee Mi-na (Bubblegum)
What is it about: Blending romance and mystery, You Are My Spring follows the twists and turns awaiting Kang Da-jung (Seo Hyun-jin), a concierge at a five-star hotel, after she moves into an old building. As Chae Joon (Yoon Park), the CEO of an investment company, develops feelings for Da-jung, she grows closer to psychiatrist Joo Young-do (Kim Dong-wook) when they witness a murder at their apartment building. Da-jung and Young-do also have traumatic childhoods in common.

Kingdom: Ashin of the North
When: 23 July
Who's in it: Gianna Jun (My Love From Another Star), Kim Sia (The House of Us), and Park Byung-eun (Arthdal Chronicles)
Who's behind it: Director Kim Seong-hun and screenwriter Kim Eun-hee of Kingdom
What is it about: In this special episode, go back to the roots of the tragedy depicted in Kingdom's Joseon. When a brutal attack on her village causes Ashin (Kim Sia/Gianna Jun) to lose everything in a blink of an eye, she's determined to seek vengeance for her loss by killing every living thing. Unravel the origins of the resurrection plant and discover the vast forests in the northern region of Pyesa-gun, an area that's been forbidden for 100 years since dead bodies were suddenly discovered there.

The 8th Night
When: 2 July
Who's in it: Lee Sung-min (Misaeng), Park Hae-joon (The World of the Married) and Kim You-jung (Love in the Moonlight)
Who's behind it: Director and screenwriter Kim Tae-hyung
What is it about: What happens should a millennia-old spirit break the seal containing it? Hell on Earth unless the seal's guardian Park Jin-su (Lee Sung-min), monk Cheong-seok (Nam Da-reum), detectives Kim Ho-tae (Park Hae-joon) and Park Dong-jin (Kim Dong-yeong), and the mysterious Ae-ran (Kim You-jung) can stop it within eight days. Worth watching—despite not being a drama—for those seeking a thriller with supernatural elements, first-time director Kim Tae hyung says the film is ultimately about awakenings and understandings.

Bonus:
Laugh out loud with variety veteran Lee Su-guen, and have your faith in overcoming adversity restored by a 2019 K-drama worth revisiting.
When the Camellia Blooms
When: Now
Who's in it: Kong Hyo-jin (The Greatest Love) and Kang Ha-neul (Moon Lovers: Scarlet Heart Ryeo)
Who's behind it: Director Cha Yeong-hoon (Uncontrollably Fond) and screenwriter Lim Sang-choon (Fight for My Way)
What is it about: A heartfelt romance taking place in a small town, with a slice of mystery. Dongbaek (rom-com queen Kong Hyo-jin) is a single mother who runs a bar named Camellia in the fictional town of Ongsan. Together with her new love interest, the playful policeman Yong-sik (Kang Ha-neul), they find ways to overcome the stigmas surrounding her—while racing against time to identify a notorious killer who's made Dongbaek his next target.
Lee Su-geun: The Sense Coach
When: 9 July
Who's behind it: Kim Joo-hyung of Busted, Netflix's first-ever Korean variety show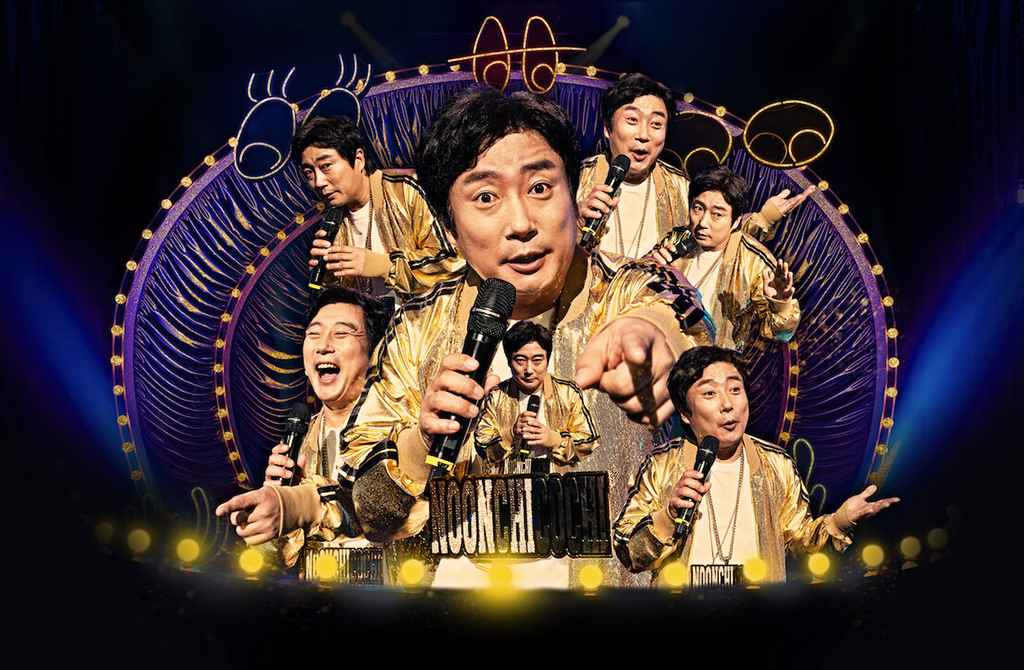 What is it about: Well-known comedian and variety show star Lee Su-geun tries stand-up comedy for the first time, interacting with a live audience by addressing their worries with his signature wit. Presented as a "coaching session" in sensing social cues (hence the show's name), he shares tips on reading the room—with hilarious anecdotes from his experiences in the industry.