From blood-curdling zombies to comedic mercenaries, we bring you the best new films and shows to look out for this month
With restrictions still in place, many of us are stuck at home not knowing what to do but binge-watch our favourite shows. It's why we've got you covered with our monthly list of movies and shows that are here to keep you entertained. Check out our picks for July:
No Sudden Move
When: 1 July on HBO GO
Watch for: Don Cheadle, Benicio Del Toro, David Harbour, Jon Hamm, Brendan Fraser, and more
Start off the month with a star-studded feature film (like *really* star-studded). Where else can you find Don Cheadle from Hotel Rwanda, Benicio Del Toro from Sicario, David Harbour from Stranger Things, and other huge Hollywood stars in the same film? Director Steven Soderbergh is also the man behind the Oceans trilogy, which featured some of Hollywood's biggest stars. The film centres on a group of criminals who are hired for a job but realise later on that nothing is what it seems. Get ready for twists and turns, while they find out the true reason as to why they were hired.
Gossip Girl
When: 8 July on HBO GO
Watch for: The whole cast, and of course the return of Kristen Bell
Welcome back, Upper East Siders (*read in Kristen Bell's voice*). It's been nine years since the original Gossip Girl franchise aired its last episode and now, we finally get another glimpse into the lives of the upper class. You'll notice a couple of differences this time around, with a more diverse cast racially and sexually, and Gossip Girl is now an Instagram account. Original Gossip Girl showrunner, Joshua Safran, is the writer and executive producer of this extension. Joining him are Josh Shwartz and Stephanie Savage, who are the series' original creators. Let's hope this is a sign that the new Gossip Girl will live up to the original.
READ MORE: Everything you need to know about the 'Gossip Girl' reboot on HBO Max
Kingdom: Ashin of the North
When: 23 July on Netflix
Watch if: You love a good zombie origin story
Netflix's first original Korean series is back with a special 60-minute-long episode after the show was positively reviewed. Fans of the historical zombie series have waited for this moment ever since the mysterious character Ashin made an appearance at the end of the second season. This episode will reveal the origins of the resurrection plant which triggered an epidemic, wreaking havoc on the Joseon kingdom. The original creators of the series, Kim Seong-hun (director and producer of the first season) and Kim Eun-hee (scriptwriter for both seasons), is in charge of the project.
The Last Mercenary
When: 30 July on Netflix
Watch for: Belgium's very own iconic action star, Jean-Claude Van Damme
After disappearing for 25 years, a former secret service agent under the code name Mist reappears in France. This time, he's coming out of retirement to help his estranged son who's been falsely accused by the government for arms and drug trafficking. While keeping his son alive, Mist begins to rekindle their relationship by reviving memories from the past. The Last Mercenary is an action-packed, comedic film directed by David Charhon.
The Last Letter From Your Lover
When: 23 July on Netflix
Watch for: Felicity Jones, Shailene Woodley, Callum Turner, Nabhaan Rizwan, Joe Alwyn
Based on Jojo Moyes' novel, the movie follows Ellie Haworth (Felicity Jones), a journalist who learns of a series of love letters from 1965. She discovers that these love letters tell a story of an affair between Jennifer Stirling (Shailene Woodley), the wife of a wealthy industrialist, and Anthony O'Hare (Callum Turner), the financial journalist assigned to cover him. As she embarks on a journey to uncover the full story, she falls in love with an archivist (Nabhaan Rizwan) who helps her track down the letters.
Incredible Journeys with Simon Reeves
When: 23 July at 9pm on UnifiTV (channel 501) and BBC Player
Watch if: You want to relive pre-pandemic travel memories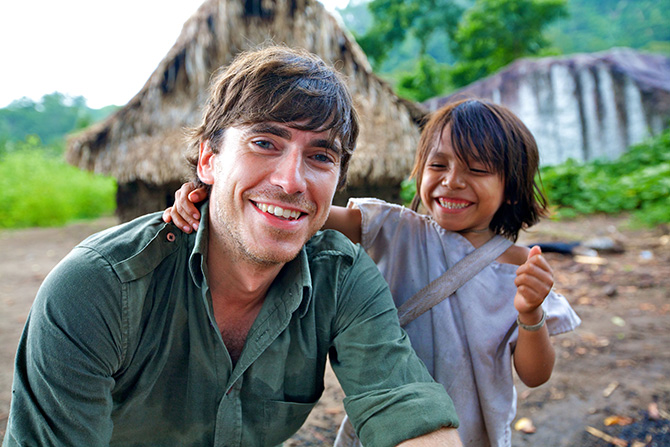 Do you miss being able to travel the world and catch breathtaking views? We've got just the thing for you. This show highlights some of Simon Reeves' most incredible journeys around the world during his 15-year career. 130 countries and six continents later, Simon catches up with some of the most memorable individuals he's met on his journeys to discuss challenges and solutions for our incredible planet. Hopefully, his experiences will inspire you to go out and explore the world once travel restrictions are lifted.
For last month's BURO TV Guide, click here.