Film, TV + Theatre
Bright Vachirawit and Bella Ranee on their chemistry in 'Congrats, My Ex'
Power couple
IMAGES: PRIME VIDEO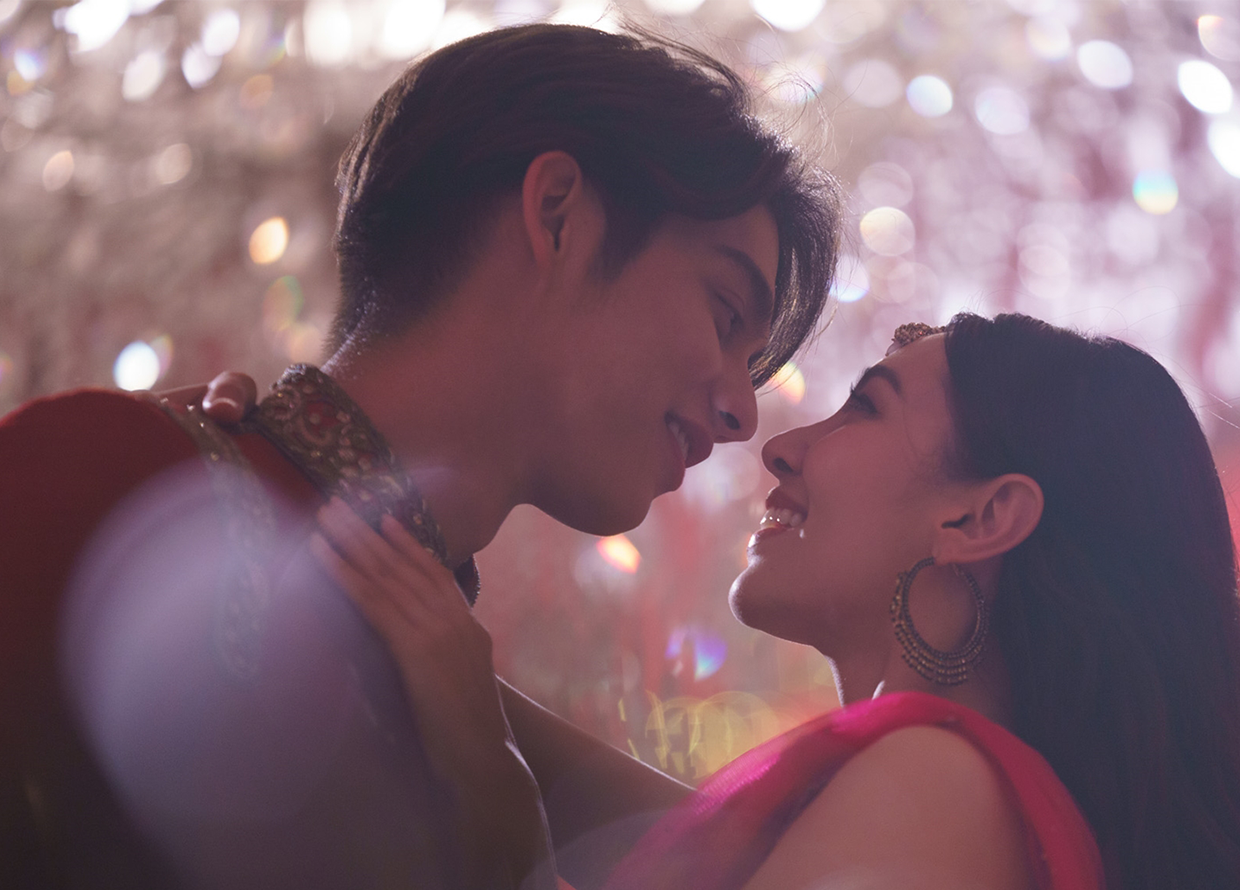 We've already talked about how Thai entertainment is having a huge cultural moment in 2023—and much of that is thanks to actors such as Bright Vachirawit and Bella Ranee Campen. The former found himself propelled to overnight stardom due to his lead role in the immensely popular Thai boys love drama 2Gether the Series whilst the latter started her career in 2011 as a model before cementing herself as a household name in the hit lakorn (Thai soap opera) Love Destiny in 2018.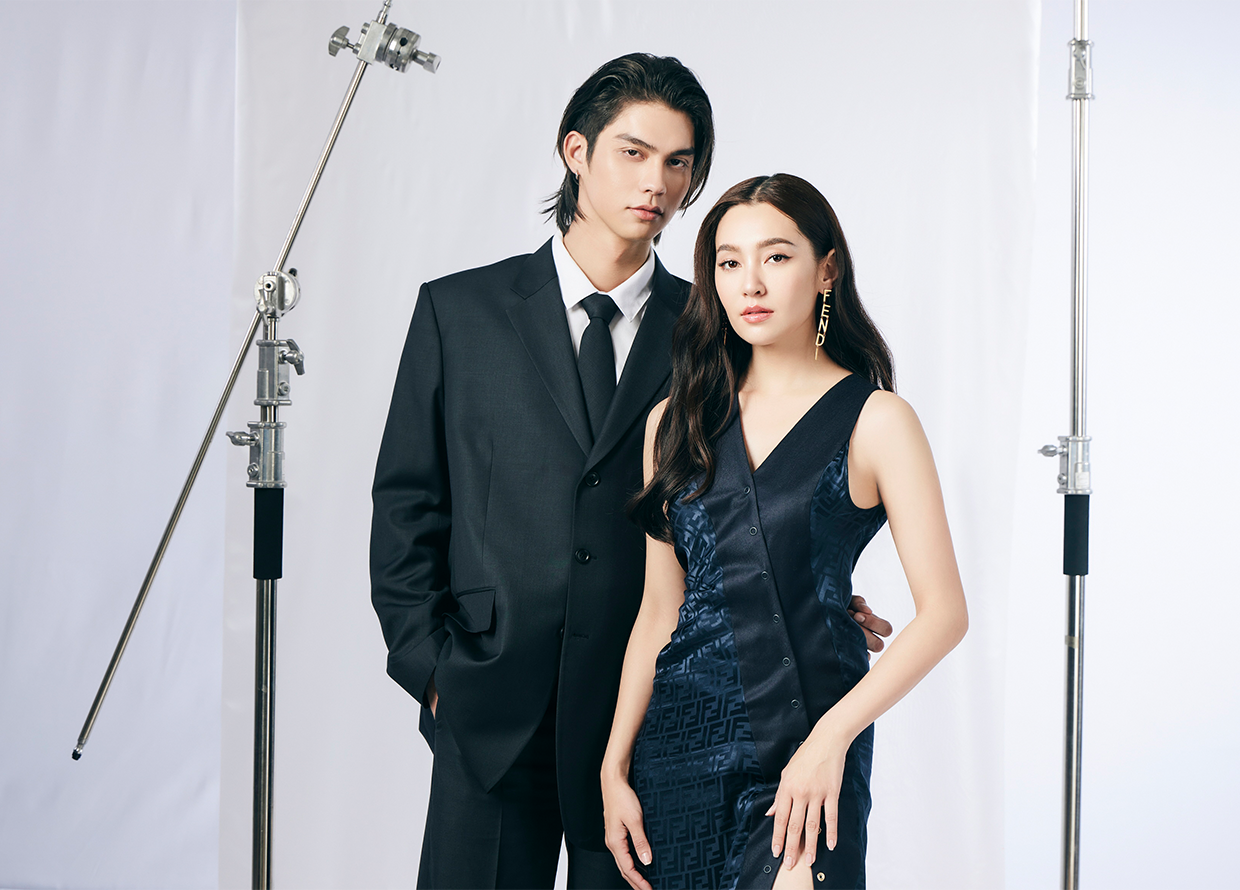 With the combined star power between this new on-screen couple, their upcoming film Congrats, My Ex would naturally attract many eyeballs. Premiering on Prime Video on 16 November, the movie is set to be a visual extravaganza—and no, we're not just talking about Bright and Bella's allure! As a cross-cultural project between Thailand and Bollywood, be prepared for colourful ensembles and light-hearted jokes that make the best of both worlds in this rom-com.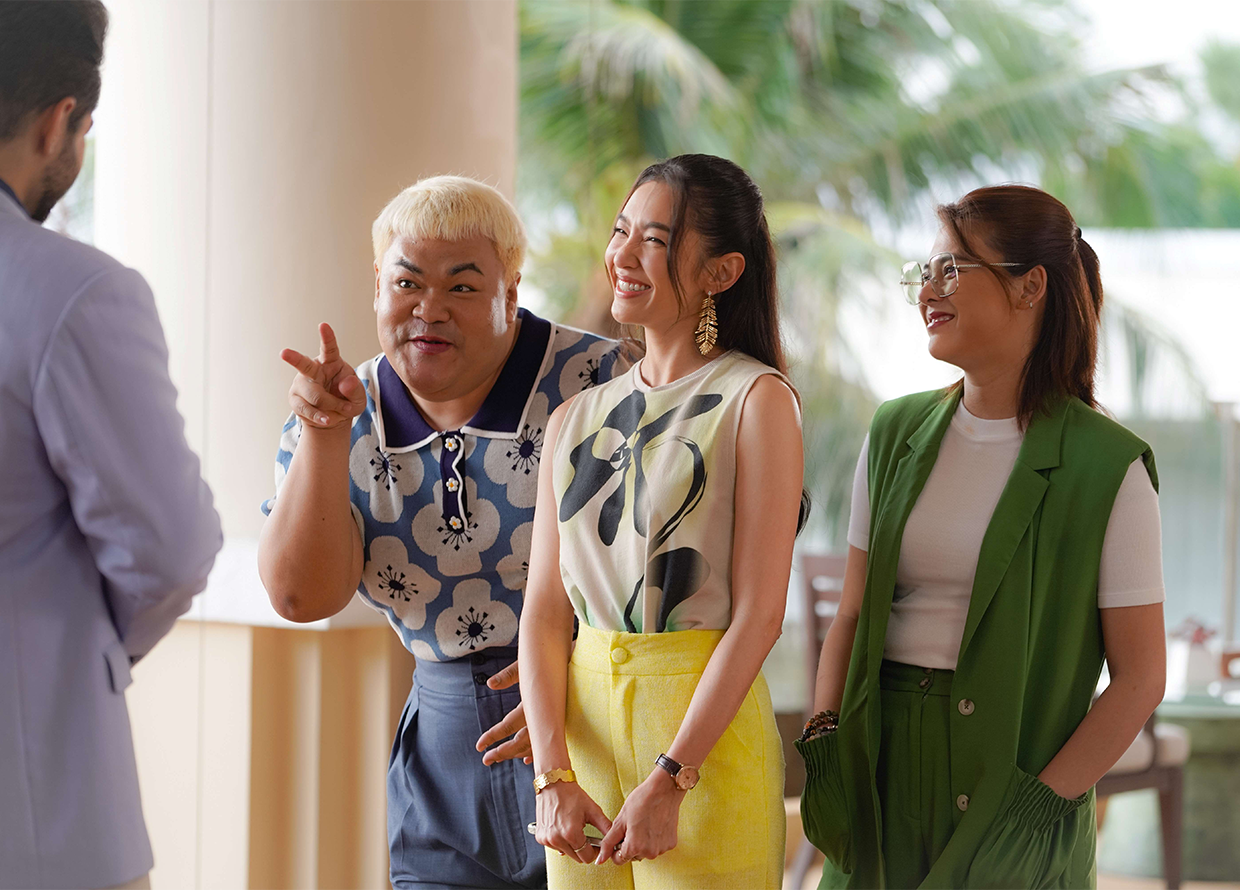 The feature follows a wedding planner, Risa (Bella), who decides to take on a daunting Indian wedding in order to save her failing business. However, things get more than awkward when she finds out the groom is her ex-boyfriend. Plus, she has to hire her other ex, Tim (Bright), as a wedding photographer…yikes.
Ahead, we speak to Bright and Bella who spill about their chemistry as on-screen exes, learning Bollywood dances and more that viewers can look forward to in Congrats, My Ex.
What drew you to be a part of this film?
Bright: "Firstly, it was the fact that I had the chance to work with an international team and with Prime Video. I also think it was cool that we had the opportunity to portray two different cultures and experience new things. Being a part of an Indian wedding was totally new to me!"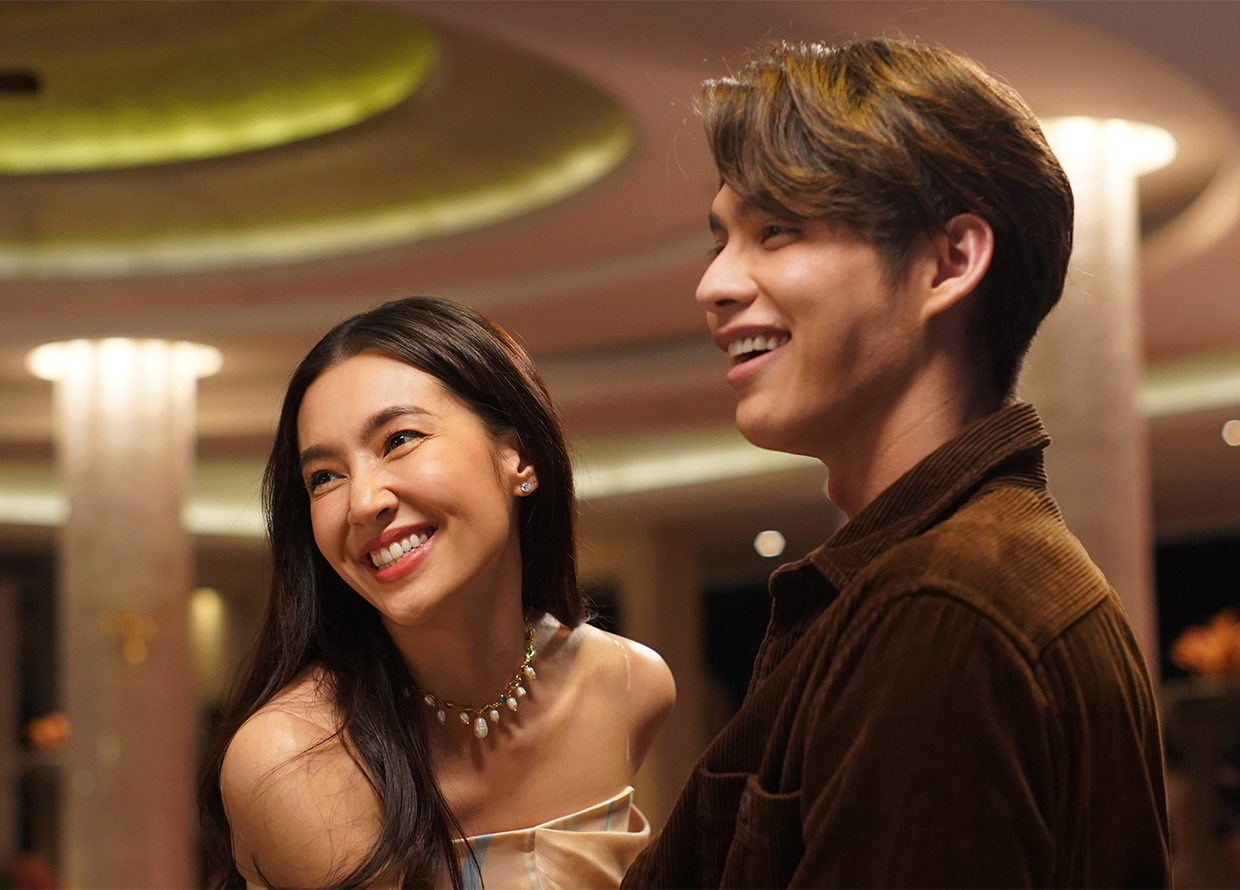 Bella: "I think just the extravagance of the whole production was really interesting and exciting for the both of us."
What were some of the challenges and fun aspects of portraying your characters?
Bright: "My character [Tim] has many talents in the movie. So I'm able to learn and do many things that normal people wouldn't be able to do. If it weren't for this role, I wouldn't learn it in real life either, which is why I find portraying my character both fun and challenging."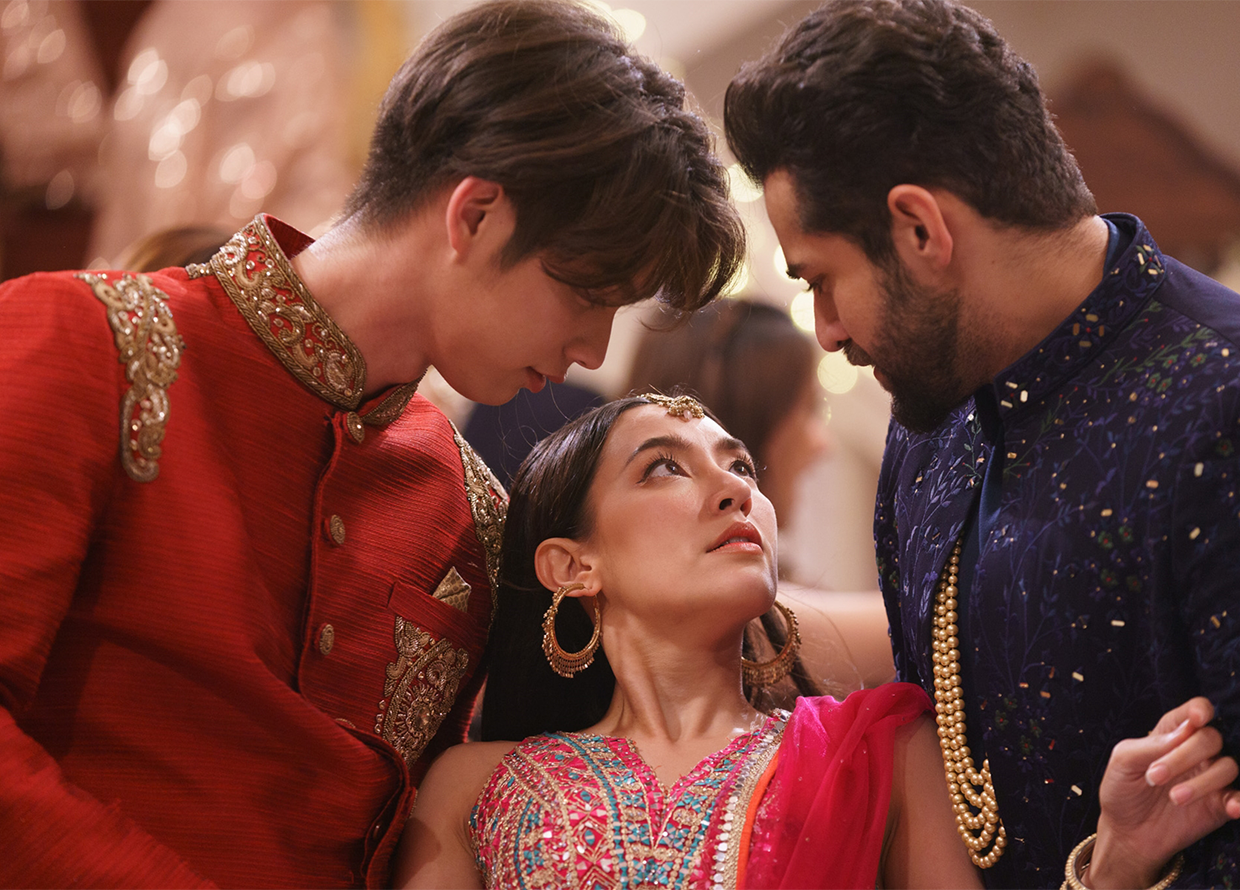 Bella: "Risa always tries to act like a professional, but in actuality, she isn't one! [laughs] On one hand, she wants to be professional but on the other hand, she also has many conflicts about her feelings. So it's like the inner and outer personalities are not linked, which makes it funny to watch!"
We love that Thai entertainment is becoming more mainstream and that many Thai actors are enjoying more worldwide recognition. In your opinion, what is it about Thai cinema and culture that appeals to global audiences?
Bright: "Firstly, I think we have good production. We also have good and talented artists here. Another thing is that our culture isn't hard to understand; our movies and TV shows are also easy to follow and enjoy. So I think that's why people around the world are having fun with our content right now."
Bella: "Yeah, that was perfect. Nothing more to add to that!" [laughs]
Bright: "Oh, I want to add that we're also kind, polite, and fun people!"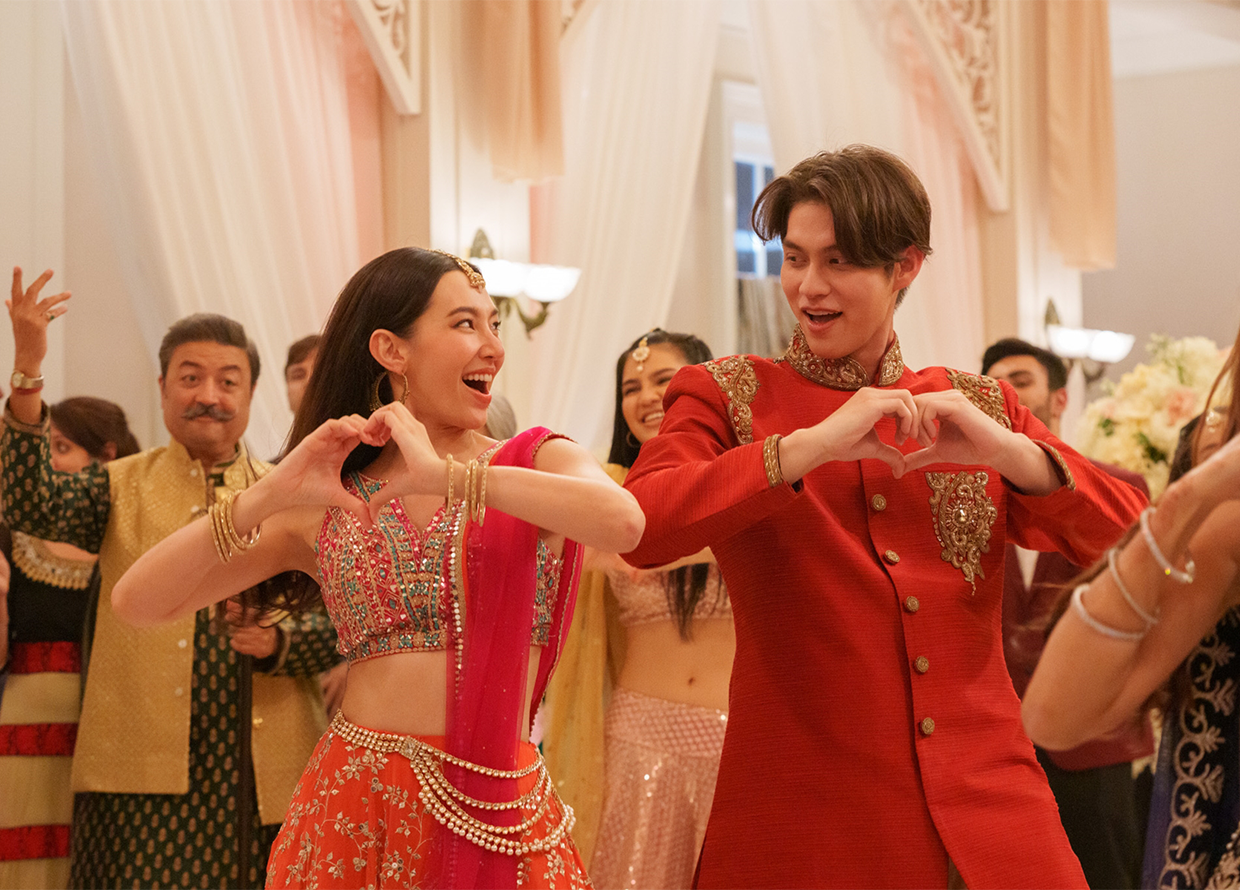 How was it developing the chemistry between the both of you?
Bright: "This film is actually the first time Bella and I came together to work as actors. We've only met each other briefly in events or in big groups so we made sure to talk a lot with each other. We really got to know each other on a deeper level during our acting workshops and it just got better and better each day we worked together."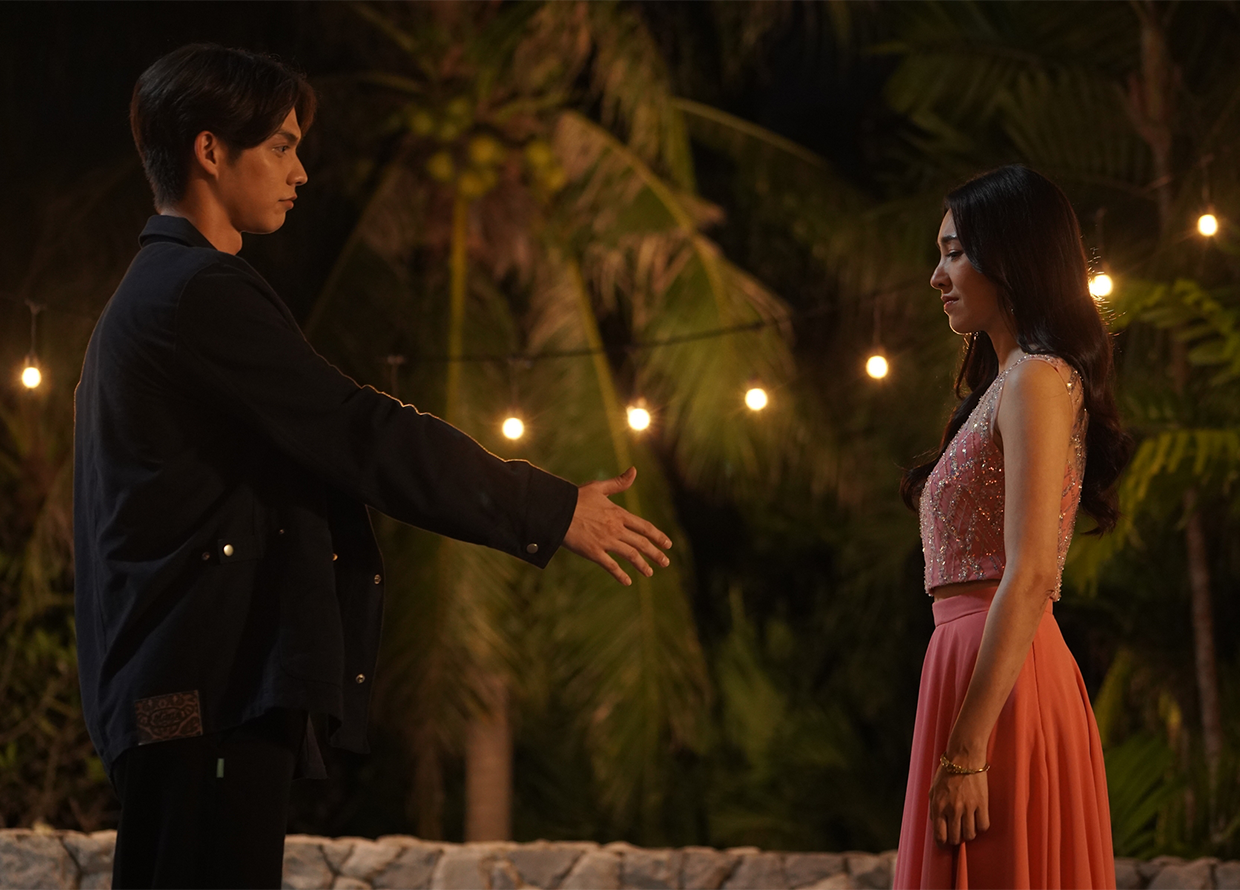 Bella: "Yes, a lot of talking happened between us because we felt that we needed to know each other as people first before portraying our characters. I think we work well together too. I tend to improvise a lot and go off-script while Bright follows the script closely but in the end, he always follows my lead!"
Bright: "Yeah, I think that actually led to an even more natural outcome on screen."
With it being a joint Thai-Bollywood production, what can viewers look forward to the most when tuning in to Congrats, My Ex?
Bright: "There's a big dancing part that I think fans will love. Other than that, there are many huge events that happen in the movie that I can't say too much about but viewers will definitely feel excited when they watch it!"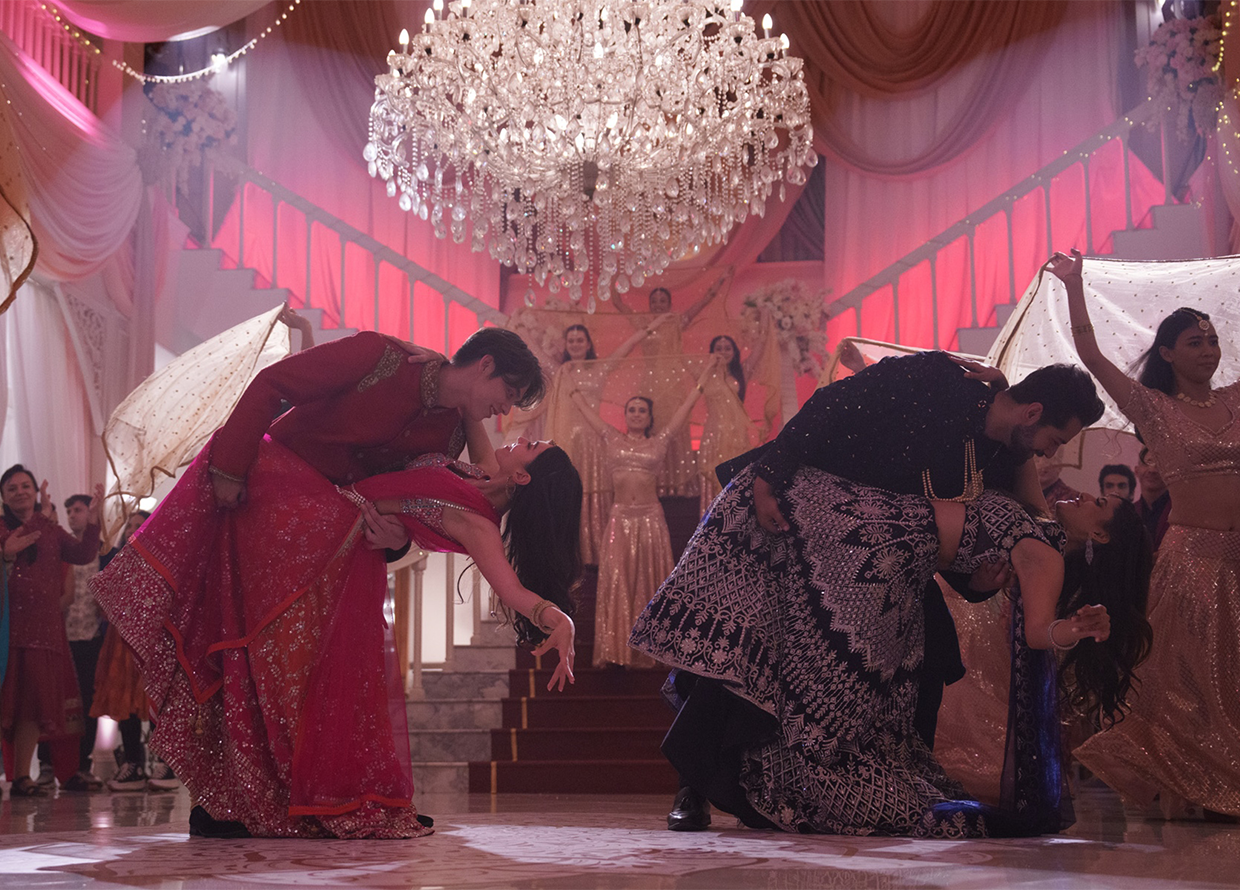 Bella: "I don't want to spoil too much either but there are a lot of crazy situations that happen—ones that you expect and others that you don't anticipate so definitely look out for them."
Stream Congrats, My Ex on Prime Video here.
For more film and TV reads, head here.
| | |
| --- | --- |
| SHARE THE STORY | |
| Explore More | |