Film, TV + Theatre
6 Asians are nominated for an Oscar this year: Get to know them and their journey to fame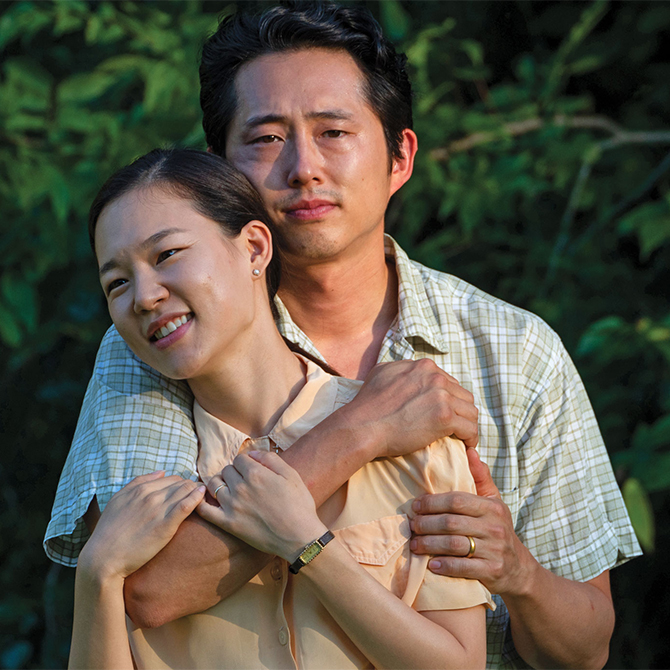 Following the triumph of Bong Joon-ho and Parasite last year (Best Picture, Best Director, Best International Feature Film and Best Original Screenplay), many of us wondered if we'd have to wait long to see more Asians being acknowledged for their talent.
This March, amidst a slew of horrific hate crimes against people of Asian descent in various parts of the world, six Asians have received coveted Oscars 2021 nods. Out of the nine actors of colour to receive nominations, three are Asians. In a season of many firsts, three Asian directors have also received nominations.
This is significant to (hopefully) paving the way for more diversity, inclusion and acceptance. Ahead of the awards show on 25 April (26 April, 8am in Malaysian time), get to know the six nominated Asians and their climb to Oscars fame.
Youn Yuh-Jung
In the running: Best Supporting Actress for Minari
First South Korean actress to be nominated for an Oscar, a British Academy Film Award, a Critics' Choice Movie Award, and two Screen Actors Guild Awards
View this post on Instagram
73-year-old Youn Yuh-Jung made her acting debut in 1967, after passing an acting audition held by a local broadcasting company. However, her breakthrough moment—in an illustrious career spanning over 50 years—came four years later in 1971, when she won awards for her role as a femme fatale in the film Woman of Fire.
Acting took a backseat when she got married and immigrated to the United States in 1975, resuming only in 1984 when she returned permanently to South Korea. In a testament to her talent and charm, Youn beat the odds in a youth-obsessed society by pulling off a stellar comeback despite her age and the stigma attached to divorcees.
To this day, she continues to land significant roles in movies and TV shows, such as the upcoming Apple TV+ adaptation of Pachinko. Youn also headlines her own hit variety shows, Youn's Kitchen and Youn's Stay, which also stars Park Seo-joon.
Chloé Zhao
In the running: Best Picture, Best Director, Best Adapted Screenplay and Best Editing for Nomadland
First woman of colour to be nominated for a Best Director Oscar; first Asian woman (and second woman) to win Best Director at the Golden Globe Awards
View this post on Instagram
Born in Shanghai, Chloé Zhao has found acclaim in the United States for her involvement in independent films. Her passion for movies began in childhood, fuelled in part by Wong Kar-wai's Happy Together and Western pop culture. In an interview with Vogue, she described herself as "a rebellious teen, lazy at school" who found refuge in drawing comics and writing fan fiction.
At the age of 15 and despite knowing nearly no English, Zhao attended boarding school in the UK before moving to Los Angeles to finish high school. She eventually studied film production at New York University's Tisch School of the Arts.
With Nomadland also nominated for Best Picture, Zhao is the first woman ever to have four Oscar nominations in a single year. Eternals, part of the Marvel Cinematic Universe, is her first blockbuster directorial credit and will premier later this year.
Riz Ahmed
In the running: Best Actor for Sound of Metal
First Muslim nominated for a Best Actor Oscar; and the first Muslin and first Asian actor to win Lead Actor at the Emmy Awards (2017)
View this post on Instagram
A British of Pakistani descent, Riz Ahmed began his career playing roles in independent films such as The Road to Guantanamo (2006), Four Lions (2010) and The Reluctant Fundamentalist (2013). The following year, in 2014, he got his big break co-starring alongside Jake Gyllenhaal in Nightcrawler.
That said, most of you will probably recognise Ahmed from his roles in Jason Bourne (Aaron Killoor) and Rogue One (Bodhi Rook). Besides acting, he's also a respected solo musician with his own record label, a member of the hip-hop group Swet Shop Boys, and producer of two chart-topping albums.
Recently, Ahmed married bestselling novelist Fatima Farheen Mirza in a low-key, socially distanced wedding ceremony. The couple met at a cafe in New York, where Riz was preparing for his Oscar-nominated role.
Steven Yeun
In the running: Best Actor for Minari
First Asian American actor to be nominated for a Best Actor Oscar
| | |
| --- | --- |
| SHARE THE STORY | |
| Explore More | |