If you're looking for new music to peruse, we've got you covered. Ky Den is our new favourite artist, and he's about to be yours too.
Meet Ky Den: The self-producing singer-songwriter with a vision. The 19-year-old Sarawak native released his debut EP, DAMAI, earlier this month—however, despite his newcomer status, he is already proving to be a breath of fresh air on the scene. Describing his particular sound as "a blend of R&B melodies with soul and trap drums (and probably a bit of future bass)", the self-producing singer-songwriter is as driven and ambitious as he is talented.
Ahead, learn more about the fresh face as we discuss the man behind the on-stage persona, how his own culture inspires his art, and his plans for the future.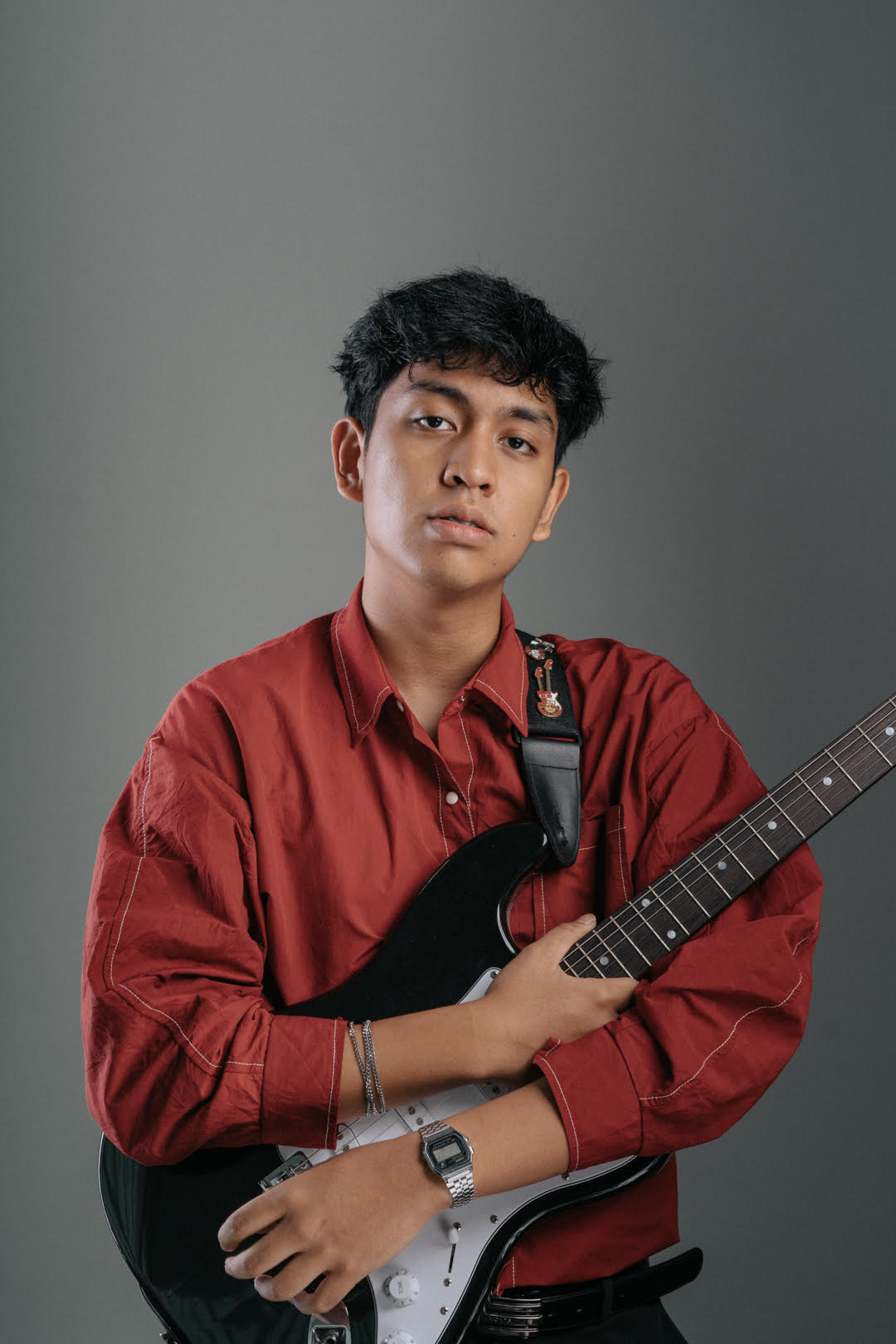 First up—love the new EP. Congratulations are in order! Now, where does your stage name 'Ky Den' come from? Is there a persona attached to the name?
"Thank you so much, that really means a lot! Ky Den is a stage name which comes from the first syllables of my legal name, Chairil Danish. And yes, it's definitely a persona for me.
"Ky Den's a vessel for me to deliver only the things that I want people to know about me, whether it be sounds I've discovered and developed that I want to show for myself, or just a story I want to tell."
You're a self-produced artist. Where and when did you pick up music production?
"The first instrument I picked up was the guitar when I was 13-years-old, and then keys at 15. It took me a while after that to discover music production. I only started producing roughly 2 years ago, when I had just moved to KL to further my studies.
"Personally, the song that really made me want to try producing was 'Since U Been Gone I Been Lonely' by Mac Ayres—I really liked the idea of looping one track of audio and slowly building from it to make a giant song."
What does your process look like when it comes to songwriting?
"I don't really have a set formula for writing a song, most of the time I feel like I'm just winging it. But when I do get stuck, sometimes I'll ask a friend about their own experiences and write about their story.
"For sound choices, I refer to an array of artists and producers. Frank Ocean, JAEL and D'Angelo are just a few of the artists I look up to and that inspire my creative process for songwriting. It can be a bassline, the timbre of the drums that they used, how they pan the instruments, or just the tempo and the key of the song that I find inspiration from; it could literally be anything."
You've recently released your debut EP, 'DAMAI'. Could you talk us through the concept of the EP?
"The concept of DAMAI lies in the name itself. It's a place in my hometown of Kuching, Sarawak. I wanted to encapsulate the serene and tranquil visual qualities of Damai—a place people would typically go to see the beach—into one continuous listening experience."
Along with the EP, you've released a short film of the same name. Could you talk us through that too?
"'DAMAI – A Short Film' is a collaboration between me and the Sarawak Tourism Board. We've worked together for the past month to produce a short film that brings the whole EP to life.
"The film tells the love story of Magnus and Iris, named after two songs off the EP, and is told in a beach and rainforest setting – one of many things Sarawak is famous for."
Your single, 'Alone' is sung in both English and Sarawakian—how important is it for you to incorporate the Malay language into your work/why is it important for you?
"'Alone' means a lot to me in many ways; especially the incorporation of the native language of Sarawak. These days, most of the younger generation—myself included—takes inspiration in art-making from overseas culture.
"I don't think that's necessarily wrong, but I just thought it'd be cooler if future generations learn to take inspiration from their own culture. Just like how American artists that we tend to look up to do with their own art, and still achieve a somewhat parallel amount of success."
How has your sound evolved since you started out?
"It has gone through many changes; I started out with a lot of lo-fi hip-hop, then slowly progressed towards neo-soul, with maybe a dash of soul/R&B here and there. Now, I think I'm leaning more towards experimental R&B."
You're a relatively new face on the scene—is there anything you're particularly excited for in the future?
"Most definitely! With confidence, I can say that DAMAI is only the beginning. There are more projects to come (hopefully, a sequel!) and a bunch of loose singles to look out for in 2021."
Listen to DAMAI here:

Follow Ky Den on YouTube, Twitter, and Instagram. For more music stories like this, click here.