Could this be a clue to the plot of the Avengers: Endgame?
2019 is the year of fandoms. With the final season of Game of Thrones underway and the Avengers: Endgame premiering in Malaysia, it's hard for us to decide which universe to concentrate on. Fortunately there was no clash in the realms as the Seven Kingdoms stepped aside for the Marvel superheroes during the world premiere of the final Avengers film in Los Angeles.
After 11 years and 22 films, our favourite superheroes reunite for the very last time as the Infinity Saga comes to an end. All the stars looked spectacular during the world premiere, however the powerful and almighty Infinity Gauntlet stole the show. Wielded by Brie Larson and Scarlett Johansson (aka Captain Marvel and the Black Widow), the two leading ladies wore custom-made jewellery that took to the likeness of Thanos' Infinity Gauntlet, but with a fashionable edge.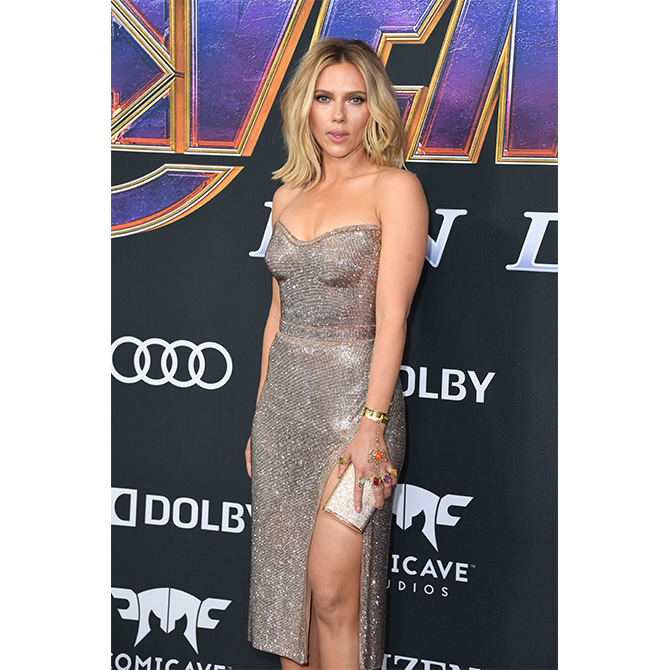 The two women wore their bedazzling jewellery on the left hand, true to Thanos' original gauntlet which comprises of 6 stones. Amber as the Mind Stone, green for Time, red for Reality, blue for Space, yellow for the Soul and purple for Power. Scarlett Johansson wore her power jewels with a golden cuff which came along with an embellished ring chain. Each coloured stone was decorated with an individual frame with a distinctive shape while the Mind Stone took centre stage. It's medieval-like style was well suited to Scarlett's sparkly metallic dress—like a modern day female knight in shining armour.
Brie Larson went for a sleeker approach with Los Angeles-based jewellery designer Irene Neuwirth. Like Scarlett, the amber stone also was the key jewel and was set in a geometrical gold bangle with a matte finish. The deeply-hued semi-precious stones were cut in differing shapes and set in different ring styles, showcasing a personality behind each ring. If you compare Scarlett's and Brie's versions of the Inifinity Gauntlet you'll notice plenty of discrepancies in terms of ring placements and gem hues. However, one thing's for certain, the amber stone is the MVP. We all know to well the cast has been sworn to secrecy. But could this be a clue to the fate of the Avengers?