*Spoilers ahead*
The wait is over! The inaugural episode of Record of Youth is finally here. The first outing of the 16-episode series aired simultaneously on tvN and Netflix, putting the drama under the international spotlight. Starring Park Bo Gum as Sa Hye Joon, Park So Dam as Ahn Jung Ha, and Byun Woo Seok as Won Hae Hyo, Record of Youth already has an advantage in terms of star power. However, that's not to say that viewers will only stay for their favourite K-drama actors. So, what happened in Episode One?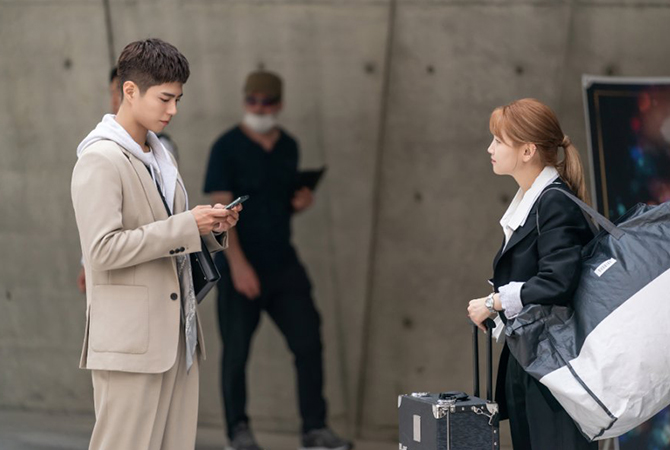 The episode began with Sa Hye Joon and a clip of him auditioning for a show. From the get-go, viewers get a glimpse of what's to come, with directors not knowing his name. We also saw him guarding a door for celebrity—which he (hilariously) failed to do well. Record of Youth aims to highlight how class differences and statuses in society affect how to achieve your goals. Hye Joon dreams of becoming a successful actor but things haven't been going his way. Although he has many fans from modelling and social media (including Jung Ha), he's struggling to make ends meet.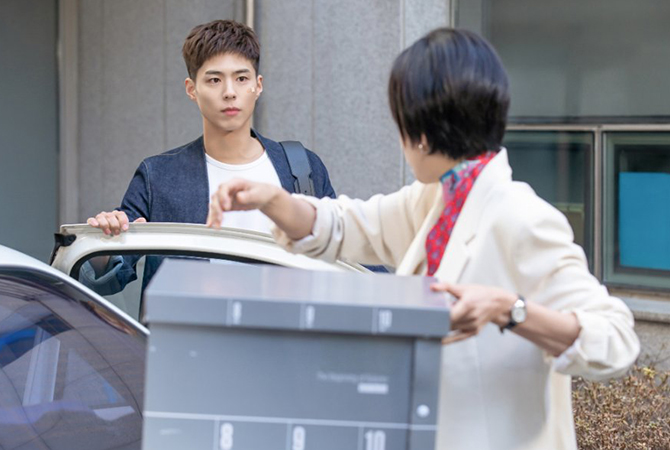 That fact is highlighted with Won Hae Hyo's character as well. He's a successful model and one that comes from a privileged background. There are hints throughout the episode that Hae Hyo and Hye Joon will be major (yet friendly and supportive) "rivals" in the series—with the latter being described as Hae Hyo's sidekick. After all, Hye Joon's mother works for Hae Hyo's mother. However, the bromance is strong with these two!
Ahn Jung Ha is a huge fan of Sa Hye Joon and aims to meet her favourite model one day (#FanGirlMode). She works hard as makeup artist despite the constant admonishing she gets from her employer. We don't get to see much of her in the first episode but it will be interesting to see how she connects with Hye Joon throughout the series. By the way, did you notice the way they were looking at each other at the makeup area? It seems like something's brewing.
Although Record of Youth might seem light-hearted at times, it's clear that the core themes are hardworking, class struggles, and attempting to follow your dreams despite the challenges—dare we say that this storyline is extremely relatable and relevant? We've also spotted a few noteworthy fashion moments, by the way! Sprinkle some comedy, brilliant acting, and an attractive cast, Record of Youth has everything it takes to be a successful series—well, if the storyline develops accordingly, based on the first episode.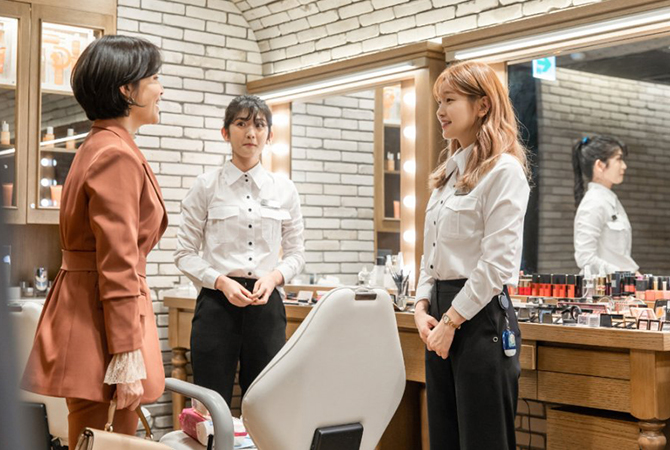 It seems like the drama is off to a great start, with a sneak peek of the chemistry between the leads along with an interesting plot (so far). New episodes of Record of Youth air every Monday and Tuesday—will you be watching the second episode?
For more information about the drama, click here.
| | |
| --- | --- |
| SHARE THE STORY | |
| Explore More | |