---
Every now and then, we need help bringing a little cheer back into our lives. While Korean dramas are definitely exciting, they can also get really intense and heavy. Fortunately, there are also many programmes meant to lift spirits and make you smile. Whether you're now catching up on It's Okay To Not Be Okay or binging on Crash Landing On You, you can opt to make the switch to something lighter to get you laughing. Here are some of the best feel-good Korean shows you can get into right now.
---
1.  She Was Pretty
The Korean drama from 2015 is filled with romance and comedy. The show revolves around childhood sweethearts that reunite after a complete reversal of fortune and looks. She Was Pretty provides entertainment while also delivering wholesome messages. Written by Jo Sung-Hee, the drama contains a myriad of comical situations that are sure to get you laughing.
Episodes: 16
Cast: Park Seo-Joon, Hwang Jung-Eum, Go Joon-Hee, Choi Si-Won, Jung Da-Bin
Where to watch: Netflix
2. Prison Playbook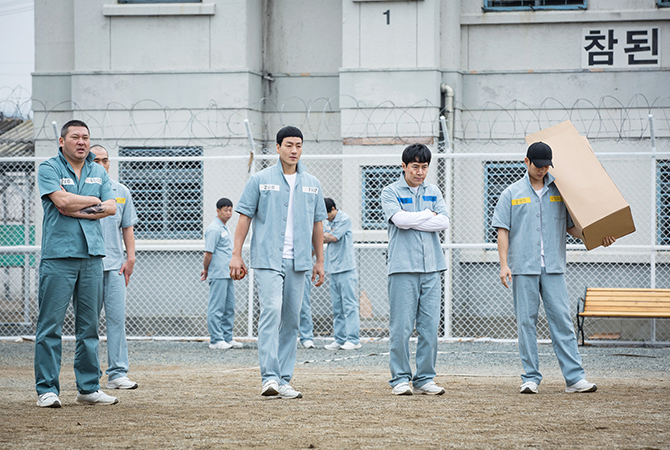 Written by Jung Bo-Hoon and Lee Woo-Jung, the 2017 drama is full of amusing jokes; unexpected from a prison-based show. Following the lives of convicts and officers at correctional facilities, Prison Playbook might have serious moments, but the drama also wows with its dry humour. It is centred around baseball star Kim Je-Hyeok who was convicted for assault after saving his sister from a sexual attack.
Episodes: 16
Cast: Park Hae-Soo, Jung Kyung-Ho, Jung Hae-In, Lee Kyu-Hung, Choi Moo-Sung
Where to watch: Netflix
3. Welcome To Waikiki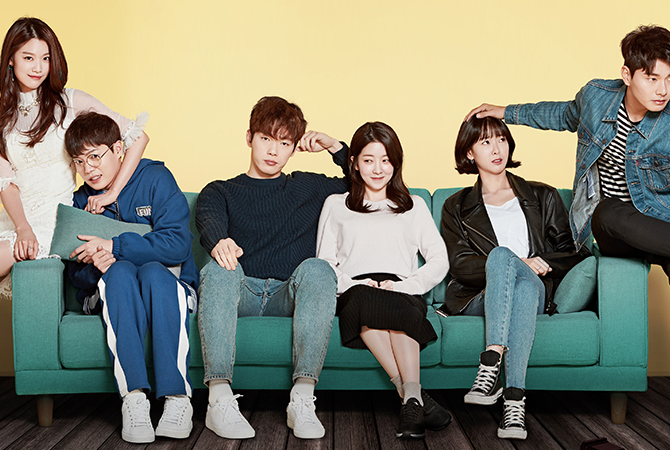 For some youthful comedy, check out this sitcom from 2018. Welcome To Waikiki is a show about three guys and three girls that live in and run a guesthouse while navigating life and pursuing their dreams. Expect an abundance of hilarious and wacky situations.
Episodes: 20
Cast: Kim Jung-Hyun, Lee Yi-Kyung, Son Seung-Won, Jung In-Sun, Go Won-Hee, Lee Joo-Woo
Where to watch: Netflix
4. The Sound Of Your Heart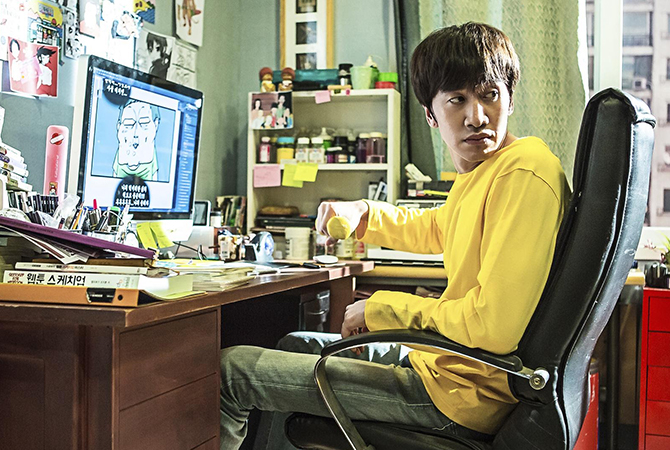 Directed by Ha Byung-Hoon and written by Kwon Hye-Joo, this drama from 2016 is a webtoon-based comedy following the lives of a webtoonist, his eccentric family, and his girlfriend. You will find yourself laughing at the weird antics of the family comedy show. It's Lee Kwang-Soo after all.
Episodes: 20
Cast: Lee Kwang-Soo, Jung So-Min, Kim Mi-Kyung, Kim Dae-Myung, Kim Byung-Ok
Where to watch: Netflix
5. Twogether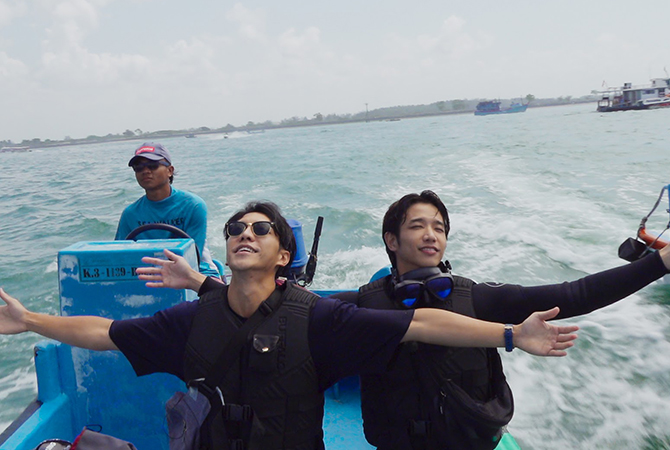 This travel programme is the newest one on the list—featuring South Korean singer Lee Seung-Gi and Taiwanese actor Jasper Liu. The variety shows the pair traveling to various cities in Asia (Nepal, Indonesia, and Thailand) and working on missions in order to meet their fans. Throughout the show, you will find yourself laughing and smiling along with the duo. Twogether contains both Korean and Mandarin languages.
Episodes: 8
Cast: Lee Seung-Gi, Jasper Liu
Where to watch: Netflix
6. Strong Woman Do Bong Soon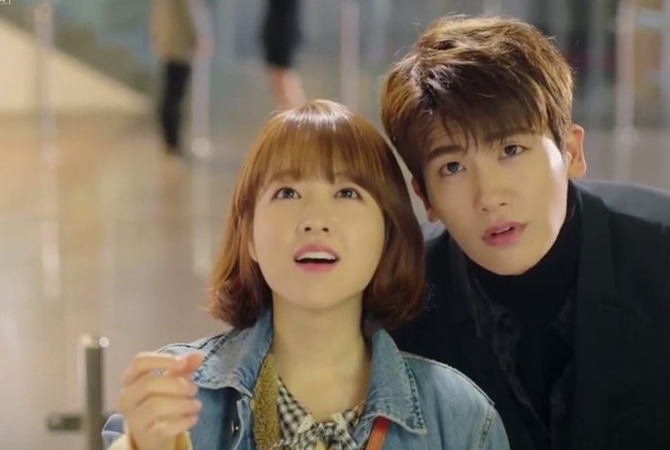 This isn't just another Korean drama with a love triangle. Strong Woman Do Bong Soon is centred around Do Bong Soon, a petite person with supernatural strength and her boss, a childish Chief Executive Officer. Expect comedic dialogue, hilarity, and lots of laughter.
Episodes: 16
Cast: Park Bo-Young, Park Hyung-Shik, Ji Soo
Where to watch: Netflix
---
There you go! Which Korean show on this list will you be watching next? These are perfect for any time of the year, especially if you have a lot on your plate. Laugh, chuckle, and feel good as you indulge in some of the funniest programmes around.
For more Korean shows to watch, click here.
---
| | |
| --- | --- |
| SHARE THE STORY | |
| Explore More | |