True or false: The more expensive the skincare product, the better it is
Some people wonder if luxury skincare is a myth, if it's worth it or if it's just in the name. In my opinion, skincare is personal, and the market is oversaturated with options for even the trickiest skin type. From the crazy 16-step Korean beauty routines to a minimal three-step lazy girl skincare, there's something for everyone, but if you're experimenting, it might take you a while to find the right products. So let's circle back to the original question: Is luxury skincare worth it? I decided to put it to the test by swapping out my usual mid-to-luxe beauty products for a skincare routine that purely uses the La Prairie Skin Caviar collection, for both day and night.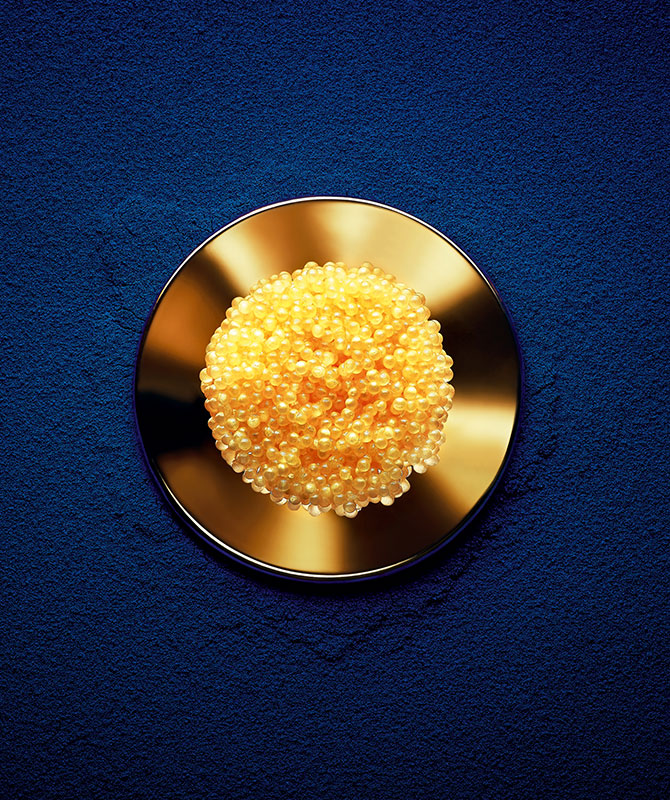 THE BRAND
In the world of luxury skincare, La Prairie is among the most notable brands and stands out for many reasons. The Skin Caviar collection, for example, is immediately recognisable for its cobalt blue jars. The colour was suggested by Niki de Saint Phalle, a fearless female artist, at a time when beauty packaging was merely plain and white. The ingredients in their products are also unique—caviar, gold, platinum—with its potential unlocked into innovative formulas by the Swiss beauty brand's team of scientists. On top of that, all that science is bottled into a jar of promised results. Add that with the many raving reviews, and I had high expectations to be completely transformed in 14 days.
MY SKIN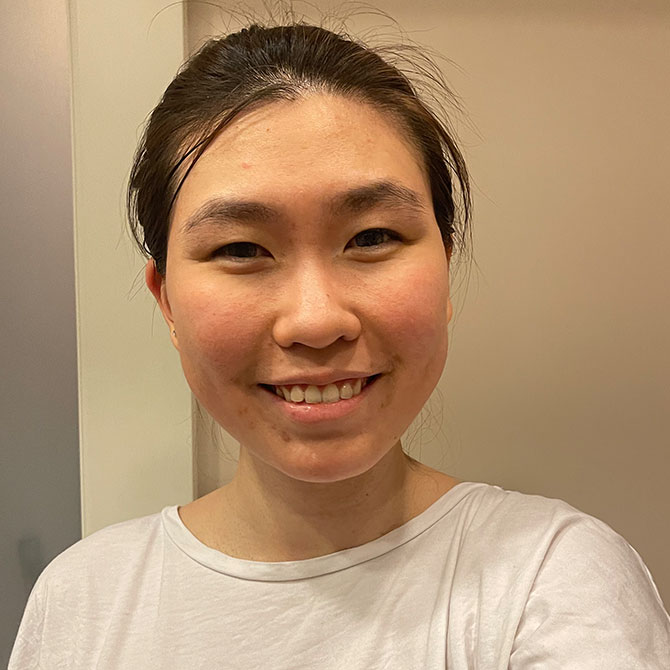 In most of my beauty reviews, my main (yet-to-be-solved) skin concern is redness and uneven skin tone, among other issues. I have visible pores, some fine lines on the forehead, and combination skin. I do get the occasional pimples (call it stress or hormones) and a few visible pimple scars that take a while to go away. The La Prairie Skin Caviar collection has got its work cut out for it.
THE SKINCARE RITUAL/ROUTINE
La Prairie calls it a skincare ritual, and they're right. The six-step routine felt akin to a pampering session at home. Perhaps it's the six cobalt blue glass jars/bottles standing in a row on my vanity table. Or maybe it's the luxurious texture of each product. Either way, to put it simply, it felt good.
It begins with a cleanser—one from my usual stash—followed by...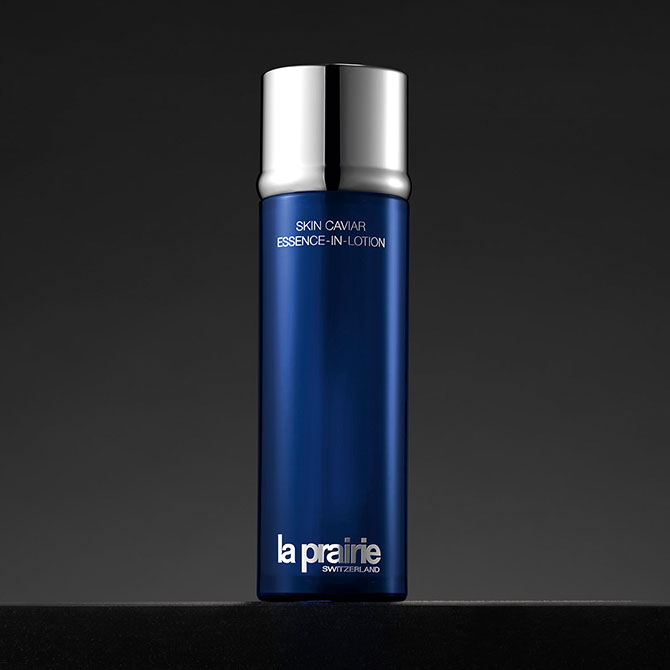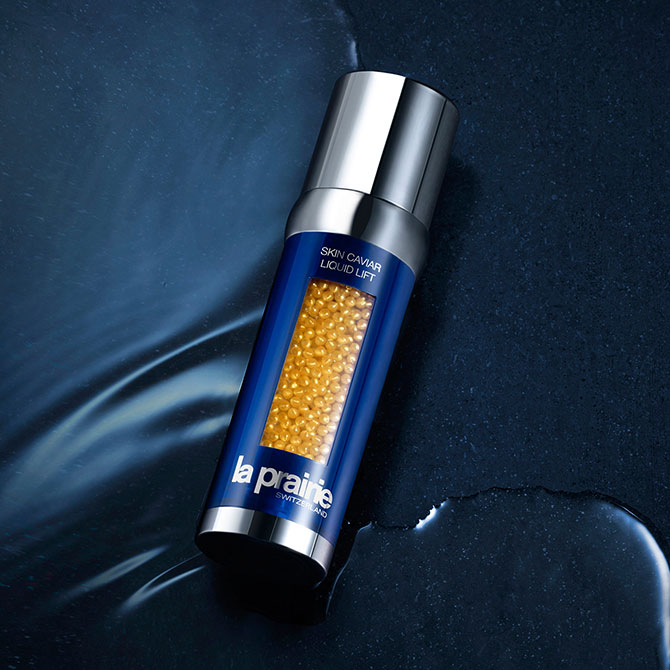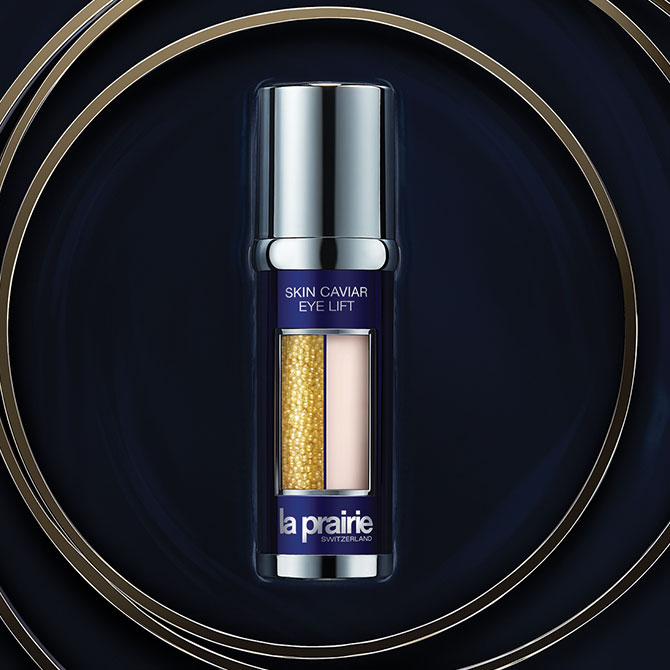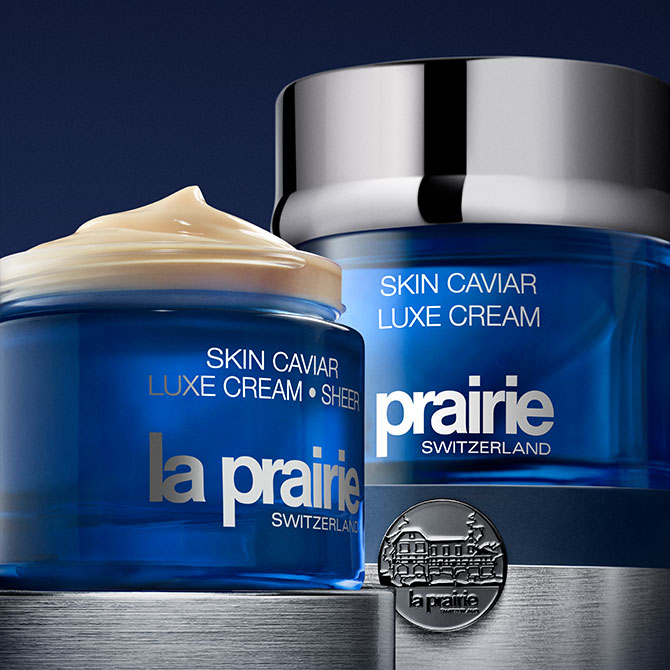 THE HIGHLIGHT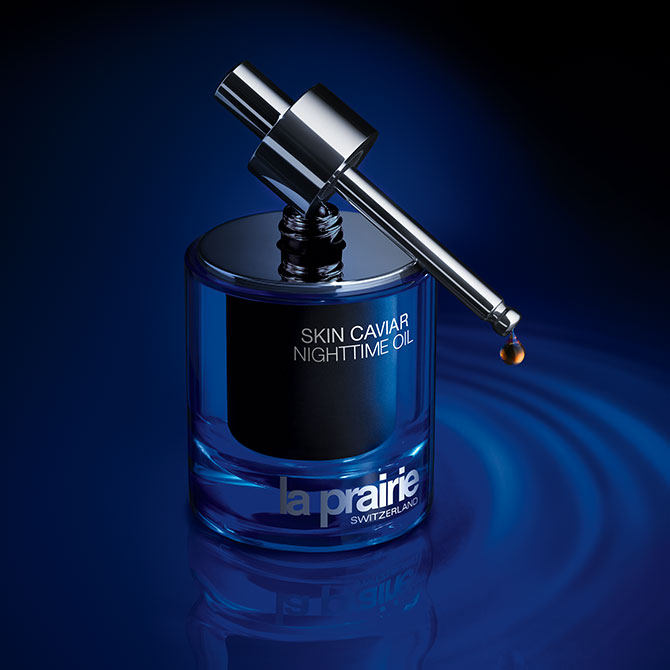 PM: Skin Caviar Nighttime Oil
By night, I swap out the cream with La Prairie's latest Skin Caviar Nighttime Oil, which contains the brand's latest breakthrough in caviar science—Caviar Retinol. I dispense four drops into my palm, warm it between my palms and fingers, and slide it from my eyebrows to the forehead, down the temples and the cheekbones, over the nose and then down my jawline. I then gently pat and use a press-and-roll motion to seal it all in. Contrary to what people might think out of using an oil, my skin felt incredibly smooth and cushioned. And I have to admit that the whole ritual is quite relaxing before bedtime.
THE RESULTS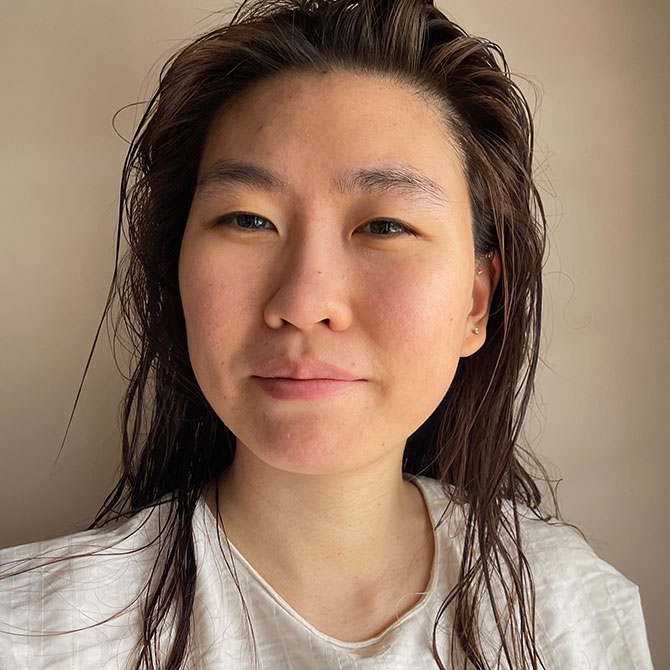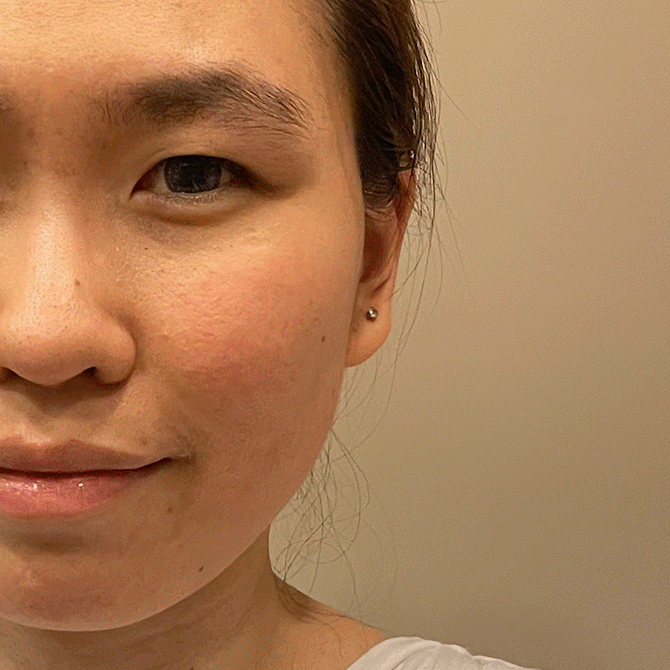 It takes 28 days on average to see the best results after switching to a new beauty product, yet I could see and feel the difference in just a few days. In our line of work, it is normal to test out beauty products all the time, and it isn't usual to notice anything different that soon. I usually sleep in an air-conditioned room, which isn't very good for your skin unless it's well-protected at night. La Prairie's Skin Caviar Nighttime Oil is a major lifesaver for this.
Throughout the night, our skin is busy repairing itself and thus, lets down its guard. With its barrier down, the skin loses moisture and all the benefits from the beauty products you use. However, the Skin Caviar Nighttime Oil seals in moisture and creates a temporary outer barrier with its oily composition. That is on top of increasing collagen production and epidermal stem cell renewal to restore skin firmness and surface and reduce the appearance of fine lines and wrinkles. Thanks to it, my skin readily reaps the benefits of caviar, and I awaken to soft, bouncy skin.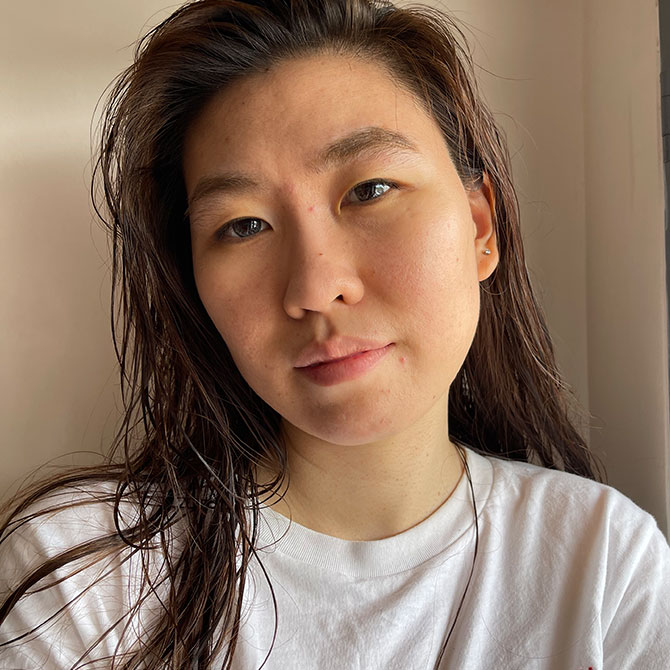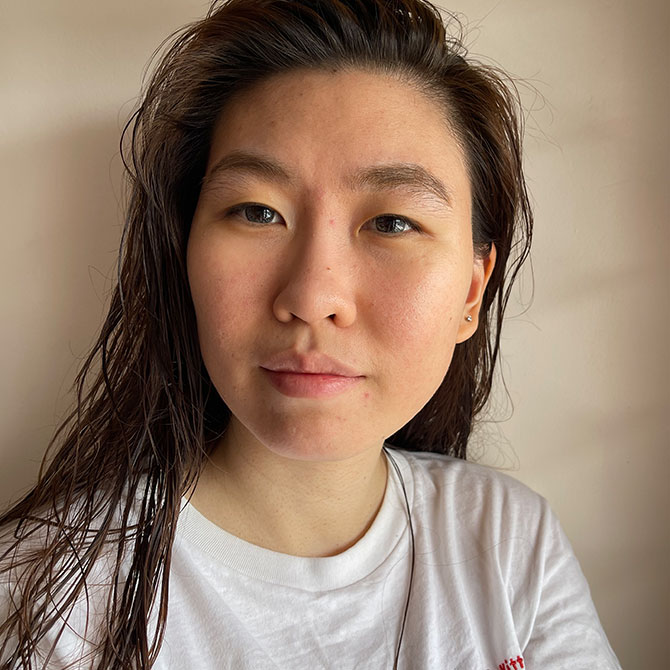 On day five, I asked my husband, "So, do you see anything different?" Disclaimer: This is the same guy who didn't realise I got a digital perm when I returned from an overseas trip until a week later. He replied, "Your face looks brighter!" True enough, my skin looked smoother and less red. My pimple scars and pores were less visible, giving way to the appearance of a more even skin tone.
Another interesting observation was that my skin no longer felt oily by the afternoon, which was common before switching to the La Prairie Skin Caviar collection. I also had puffy eyes, which were scarily apparent during my Zoom calls, and they have since improved.
THE VERDICT
Before starting my two-week review of the La Prairie Skin Caviar collection above, I honestly dreaded it, thinking what a drag it would be to go through this six-step skincare ritual, every day and every night. Fast forward 14 days later, I take that all back because my skin has changed drastically from what it was. Not only did it solve my oily skin problems (due to extremely dehydrated skin, no less), but I no longer need to be conscious of flushed cheeks with large pores. The pimple scars that were over a month old are finally reduced to tiny spots. While I haven't seen much difference with my forehead wrinkles, my skin looks firmer and lifted. The cherry (or should I say caviar?) on top is that my skin feels comfortable all day long.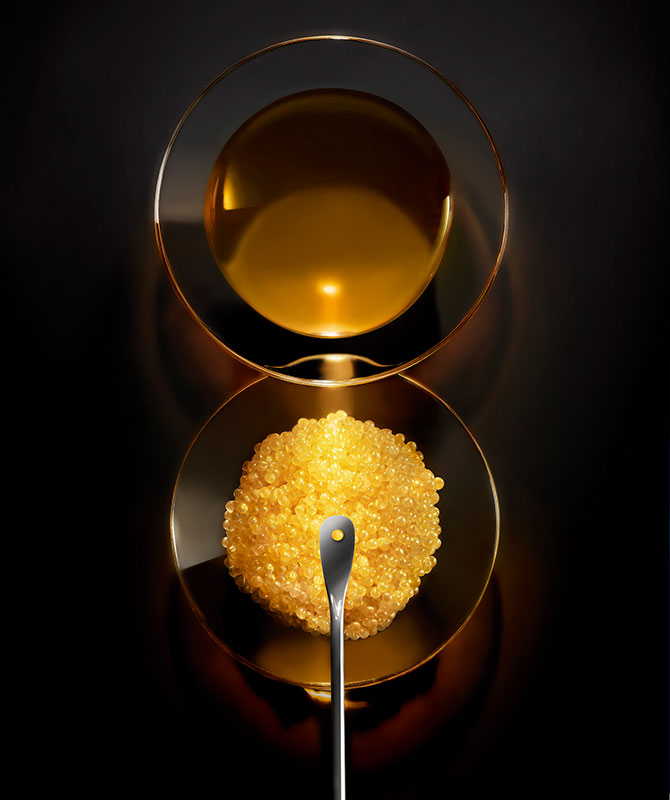 So is luxury skincare worth it? When it's one backed by science as thorough as La Prairie, and gives you such evident results, I can see the reason for its hefty price tag. If skincare is something you're willing to invest in, then this is a worthy investment. I can't wait to see what my skin will look like once it hits Day 28.
For more info, visit La Prairie's website.