The average adult needs seven to nine hours of sleep. Through the various stages of your sleep cycle at night, your body is repairing and recharging itself. In addition, research has found that a lack of quality sleep can lead to crankiness, lack of focus, and potential health problems. The skin is no different.
Unbeknown to the naked eye, the skin goes through several processes in a day, following a circadian rhythm. There's a peak and a low within the 24 hours. By day, the skin is all about protection. By night, it's focused on intense repair and regeneration—peaking especially for collagen synthesis and epidermal renewal. But as a result, it lets down its guard. The skin's barrier permeability increases, leading to nighttime water loss, and over time, damages accumulate, causing the skin vitality to drop. Therefore, what you apply on your skin at night does make a difference. Just like how you would apply SPF in the daytime—even if you're spending the whole day indoors—to protect against the harmful effects of the UV rays, choosing the right products for your nighttime skincare routine could offer that same protection, and more.
For example, La Prairie's new Skin Caviar Nighttime Oil uncreases lines, firms the skin, and seals in moisture while following the skin's natural circadian rhythms. Featuring La Prairie's Exclusive Cellular Complex—a first in an oil—it supports and improves three processes that happen to the skin at night. It increases collagen production, increases epidermal stem cell renewal, and creates a temporary outer barrier with its oily composition. The results are all-encompassing:
Reduces the appearance of fine lines and wrinkles
Smooths the skin's surface
Restores skin firmness
Prevents water loss
Improves the skin's own barrier for the long term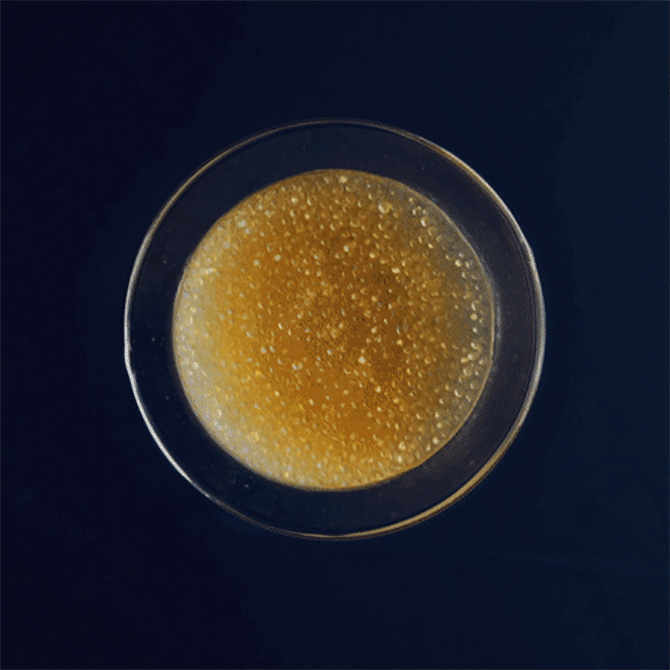 We say "all-encompassing" because your skin is already repairing itself at night but with a poor skin barrier, it is difficult to retain that moisture and any active ingredients from the preceding treatments. Improving the skin barrier and sealing in those benefits at the same time would ensure better and consistent results in the long run. The key ingredient that made this possible is Caviar Retinol—a new discovery by La Prairie's scientists in the brand's breakthrough caviar research after pondering on a simple question:
"What else might the night unveil?"
The answer was this delicate component of Caviar that only exists under particular conditions. It's highly elusive, rare, and natural, but the slightest exposure to light could cease it to exist. Upon its discovery, La Prairie's scientists created a specially-designed extraction process to obtain this Retinol, to retain its composition of both caviar lipids and caviar-derived retinol. Its unique combination is highly coveted for its unmatched line-smoothing efficacy, which is fully realised at night.
HOW TO USE THE SKIN CAVIAR NIGHTTIME OIL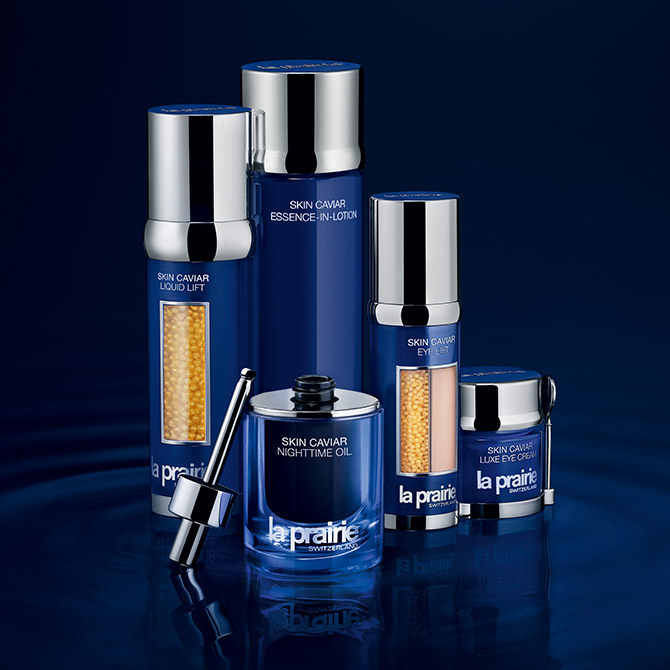 Cleanse your skin
Add a few drops of Skin Caviar Essence-in-Lotion
Apply the Skin Caviar Liquid Lift, Skin Caviar Eye Lift and Skin Caviar Luxe Eye Cream—in that order
Complete your nighttime skincare routine with Skin Caviar Nighttime Oil. Upon its application, you'll find that the silky oil soothes and comfort the skin too.
THE STORY OF THE SIGNATURE COBALT BLUE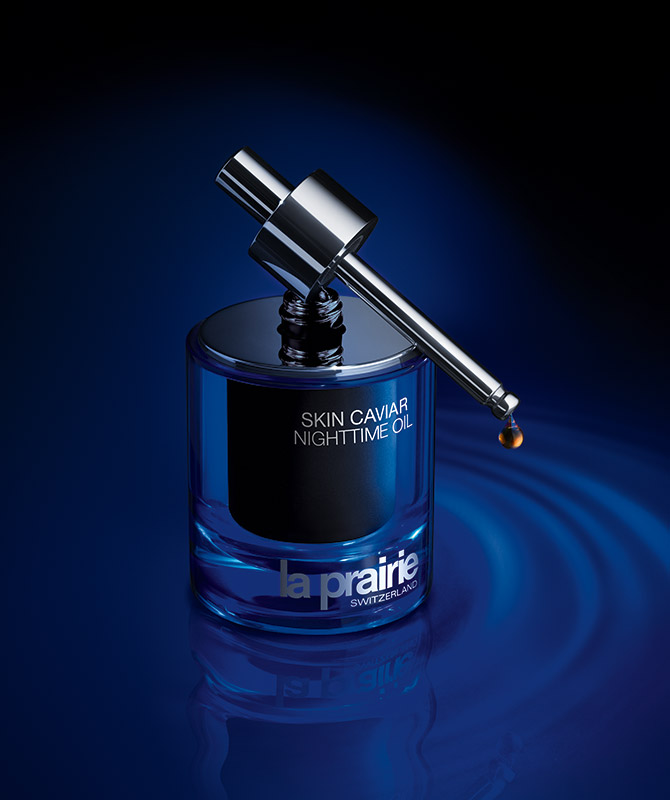 For such a delicate formulation, it's only natural that the jar to encase it isn't an average one either. At a glance, the Skin Caviar Nighttime Oil seems to reside in a beautiful cobalt blue glass jar. But, look closer, and you'll find another glass within: an opaque black inner vessel to protect the Caviar Retinol's elusive properties. La Prairie used a state-of-the-art glass-in-glass construction to achieve this striking balance of form and function, following a minimal Bauhaus-inspired design.
Now, the Swiss luxury brand has always taken pride in how it combines both art and science in its brand, products, and research. However, the silhouette of the jar isn't where the link to art ends. Cobalt blue has become a part of La Prairie's signature colour, and it was all because of an artist by the name of Niki de Saint Phalle. In the early '80s, Niki and the La Prairie team happened to be working at the same creative studio in New York. She was working on her perfume, and the La Prairie team was brainstorming how to market the collection.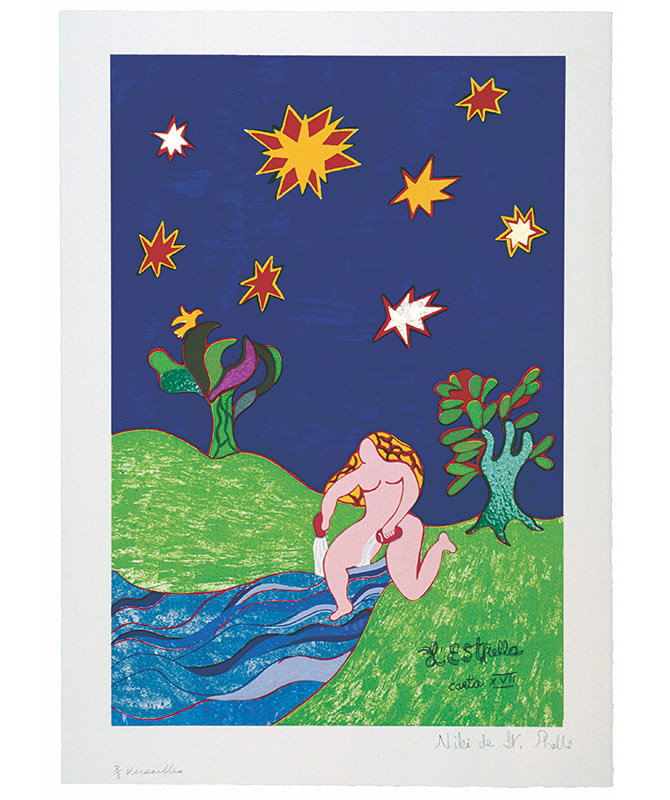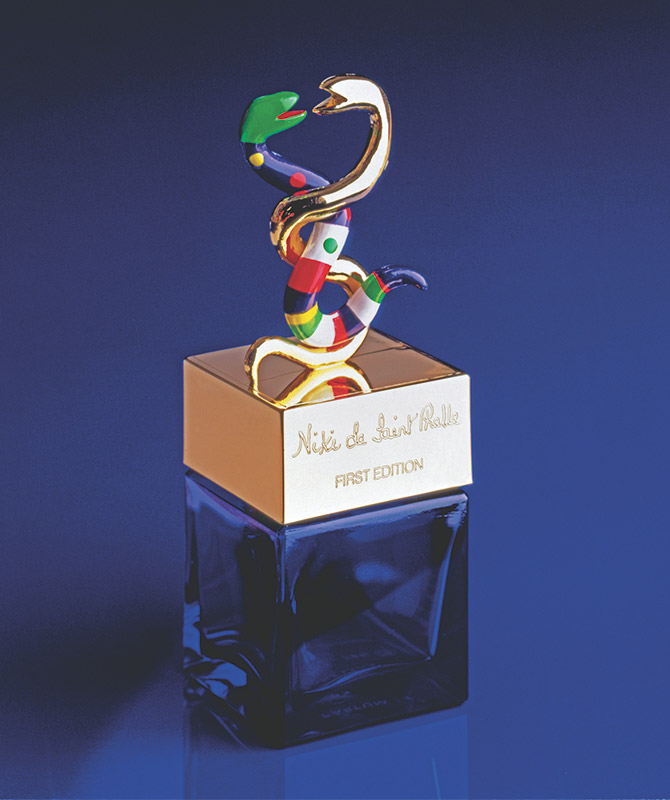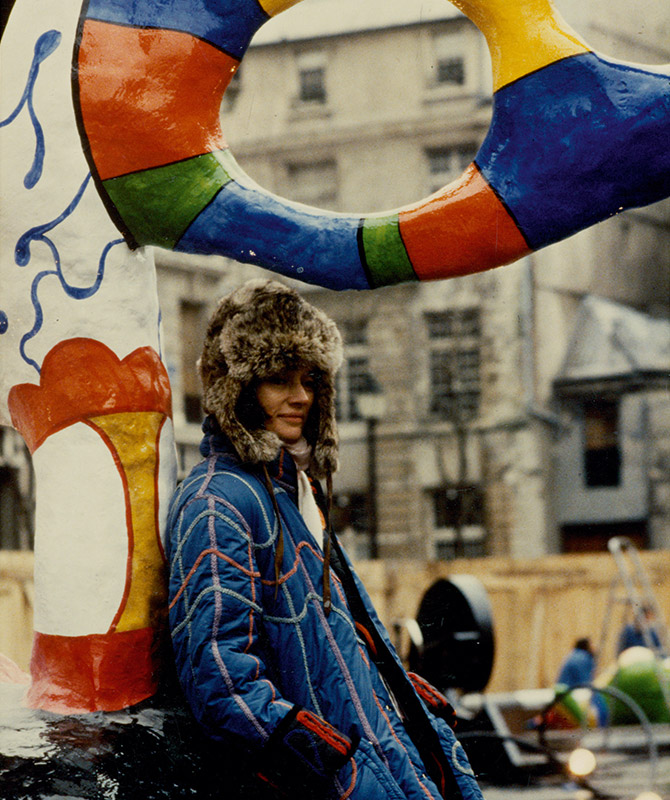 They wanted it to push boundaries—because that's what the product was capable of—and Niki suggested cobalt blue. It worked. In a sea of beauty products that were typically, at that time, plain white jars, the translucent and striking cobalt blue glass jar stood out. It was known as one of her favourite colours, but cobalt blue also represented femininity, audacity, and strength. It was inspiring, just like her spirit, and like how she was ahead of her time as a female artist with her avant-garde vision. Similarly, La Prairie's founder, Dr. Paul Niehans, embodied that pioneering ambition and female empowerment to imagine the impossible, like infusing skincare with caviar and continuously exploring its potential.
"I would not define myself as an artist but as an achiever of dreams." — Niki de Saint Phalle
La Prairie continues to honour the sculptor and artist. The luxury brand is the lead patron of Niki de Saint Phalle: Structures for Life exhibition at MoMA PS1 in New York, ending on September 6.
La Prairie's new Skin Caviar Nighttime Oil will be available from 23 August 2021 at Parkson Pavillion, Isetan KLCC, and Isetan Gardens.
Discover more at the Virtual Outpost.
| | |
| --- | --- |
| SHARE THE STORY | |
| Explore More | |