These five hair tools are worthwhile investments for easy styling and fabulous results—don't sleep on them!
There's nothing worse than having a Pinterest board of hair goals you'll never be able to replicate. What can we say? Some of us just weren't blessed with enough skills to get the job done. It's always 'beachy-waves' this and 'perfect blowout' that—frankly, it's enough to make any girl want to give up on styling her hair altogether.
That said, anything can be achieved with the right tools and enough practice. If skill isn't the issue for you and the tool part is all you're missing, we are here to help.
With all the options on the market, figuring out what you actually need can be a logistical nightmare. That's why we've taken the time to list the definitive five hair tools you absolutely must have in your beauty stash.
Must-have #1: Hairdryer
Every girl needs a hairdryer—it's non-negotiable. We could go on about why you shouldn't be air drying your hair (actually, we already did) but the TL;DR version is that the longer you're leaving your hair wet, the more you're damaging it.
However, it's true that hair dryers aren't exactly the best for your hair in terms of heat damage, which is why it's important that you invest in a good one. What you should be looking for is a dryer with multiple heat settings (please, please get something with a 'cool' setting)—this allows you to control how much damage you're subjecting your hair to.
For the fastest dry job: Dyson Supersonic
View this post on Instagram
We can't talk about hairdryers without mentioning the most popular one on the market right now. Gone are the days spent with your poor arms in agony; this device will have your hair bone-dry faster than ever before.
It's actually specifically engineered to protect your lengths against extreme heat damage, with their internal studies reporting an increase in smoothness by 75 per cent, an increase in shine by 132 per cent and a decrease in frizz by up to 61 per cent. Plus, it comes with so many attachments—a versatile partner for any hair look.
For the most scalp-friendly dry job: Panasonic Beauty Nanoe™ Double Mineral Hair Dryer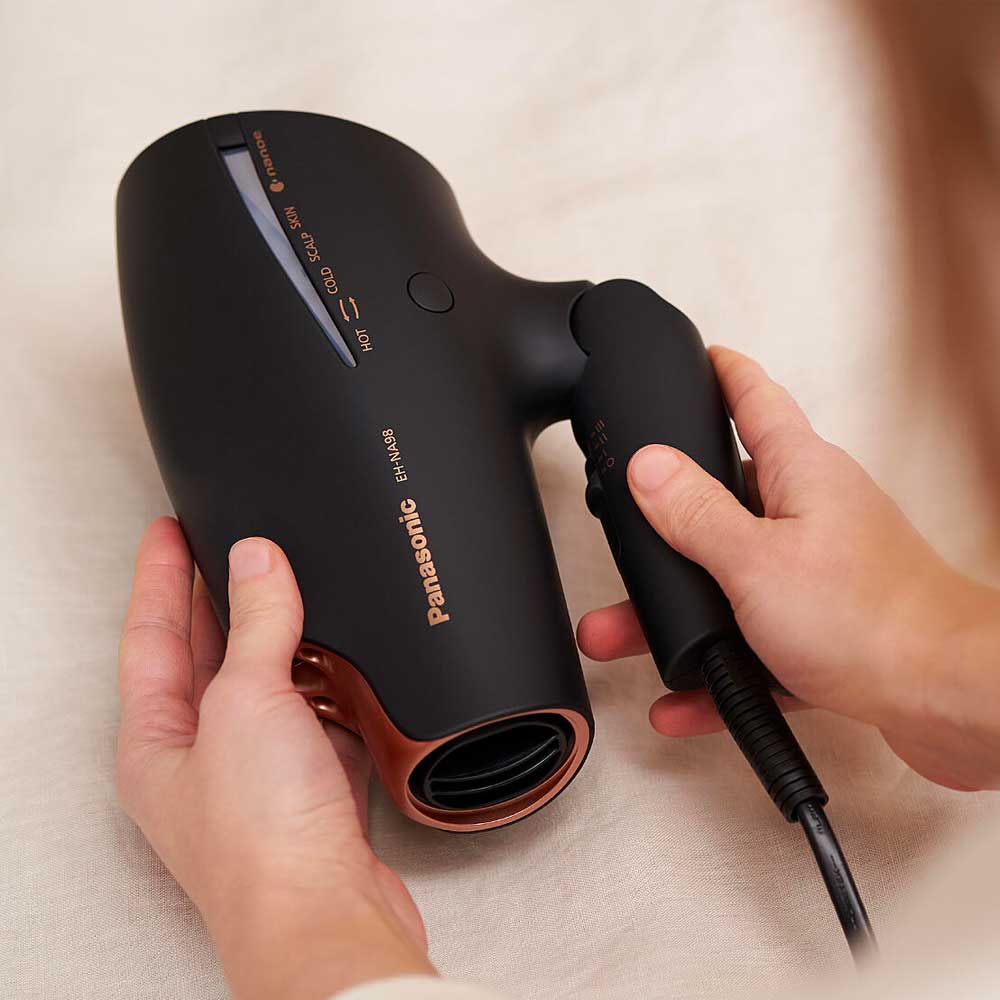 This moisturising (yes, moisturising!) hair dryer keeps both your hair and scalp healthy and protected with double mineral ions and its nanoe™ technology. Say hello to healthier hair and reduced split ends over time! Plus, it's foldable and portable so you can take it anywhere, anytime!
Must-have #2: Hairdryer Brush
We know what you're thinking: "Is that not just… a brush?". To that, we say nay! There exists a hairbrush that combines the functions of your hairdryer and a round brush so you can get a legit blowout with just one tool.
But it's not just blowouts that you can get with this tool—it makes easy work out of styling your bangs too! If there's just one thing you get off this list, it should be this. Say goodbye to flat bangs and floppy hair—it's volume, volume and volume from here on out.
For the most convenient at-home blow-out: Drybar the Double Shot Blow-Dryer Brush
View this post on Instagram
Now, you can dry your hair as you work through it with a round brush. Just remember to detangle your hair thoroughly (and gently) before styling!
Must-have #3: Straightener
Before you hit us with "I already have a straightener", despite the name, straighteners have a wide variety of uses. You can create both super trendy S-waves and dreamy, loose curls with the right technique, making straighteners a complete must-have for any girl out there.
Best versatile straightener: GHD Platinum+ Styler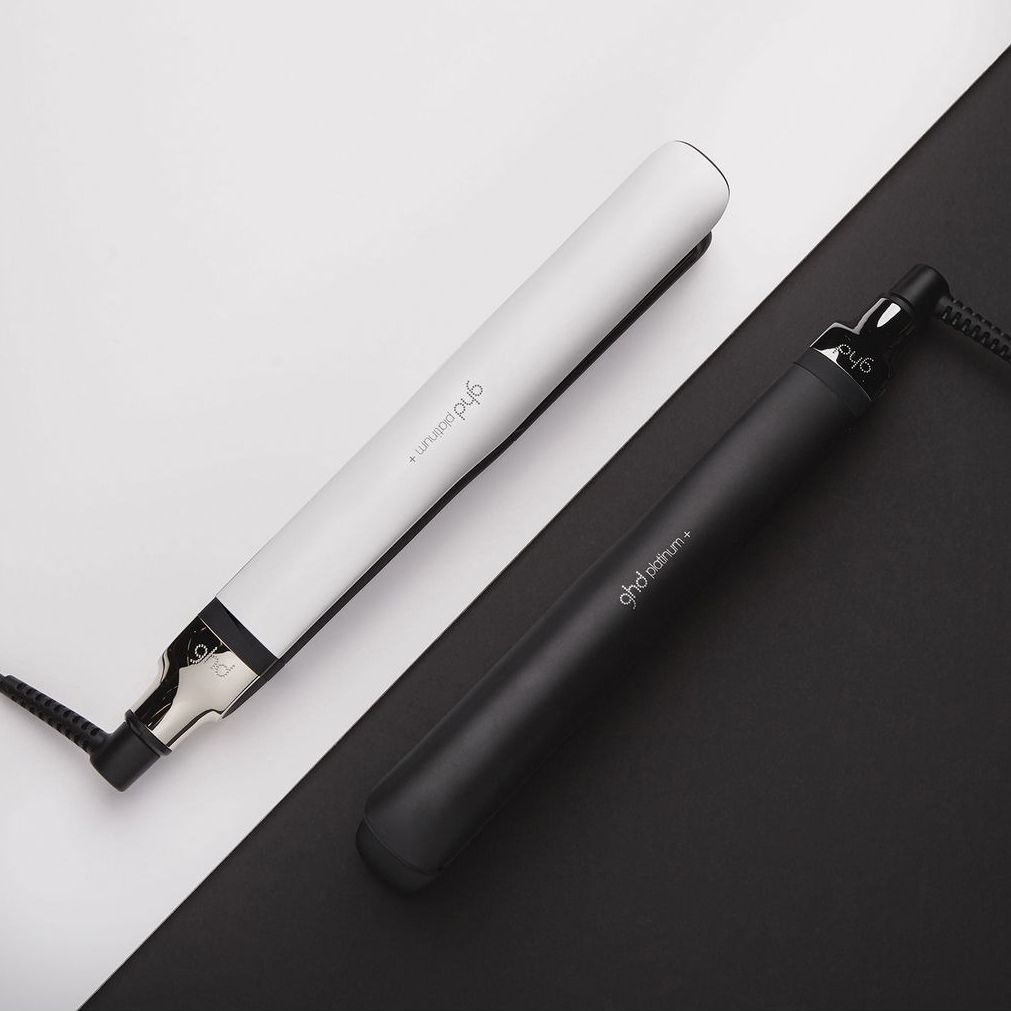 This unique straightener is a treat for any and all hair types—created with predictive technology, the device anticipates and meets the needs of your hair. It doesn't exceed 185ºC (a surefire way to avoid unnecessary damage) and leaves you with softer-looking lengths in no time.
For low-effort straightening: Ikoo E-Styler Jet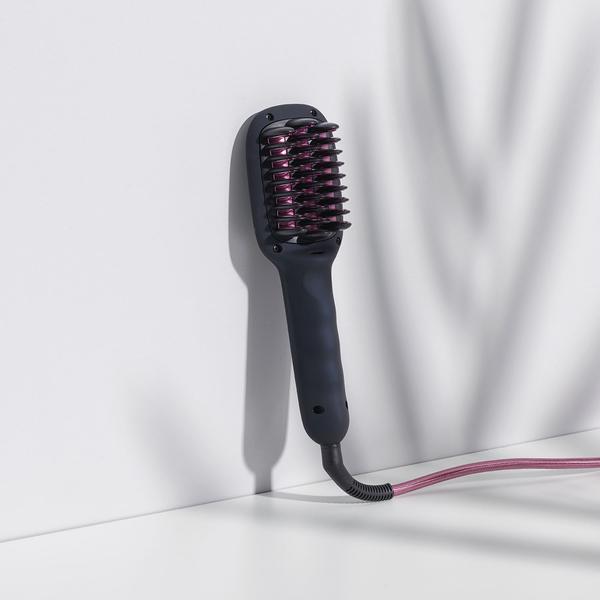 If you're always strapped for time when it comes to styling your hair, this two-in-one heated brush is perfect for you. It allows you to straighten and style large sections of your hair in a flash and delivers heat evenly across your lengths. Three rows of heat panels align the hair, so you don't have to worry about mid-day frizz.
Must-have #4: Curling iron
Okay, we hear you—you love having curly hair but you're never going to figure out how to curl your hair with your straightener. Luckily, curling irons exist and they are super user-friendly; plus, you're spoilt for choice with all the options on the market right now.
We'd recommend getting a few different barrel sizes (or just investing in the multi-head tools!) so you can achieve a range of different curl sizes. Spoiler—if you're on the lazier side, there are also curling irons that do all the work for you.
For the best all-rounder styling: Bio:Ionic NanoIonic MX 3-in-1 Styling Iron
View this post on Instagram
Bio:Ionic has changed the hair game with this one—the shape of the barrel acts as a flat iron, a curling iron and a wand to allow you to create three (yes, three!) different looks. If that's not enough, the technology behind this revolutionary tool allows you to style your hair without scorching it, thanks to Bio:Ionic's 'Moisturizing Heat'.
Best lazy-girl curl companion: BaByliss Curl Secret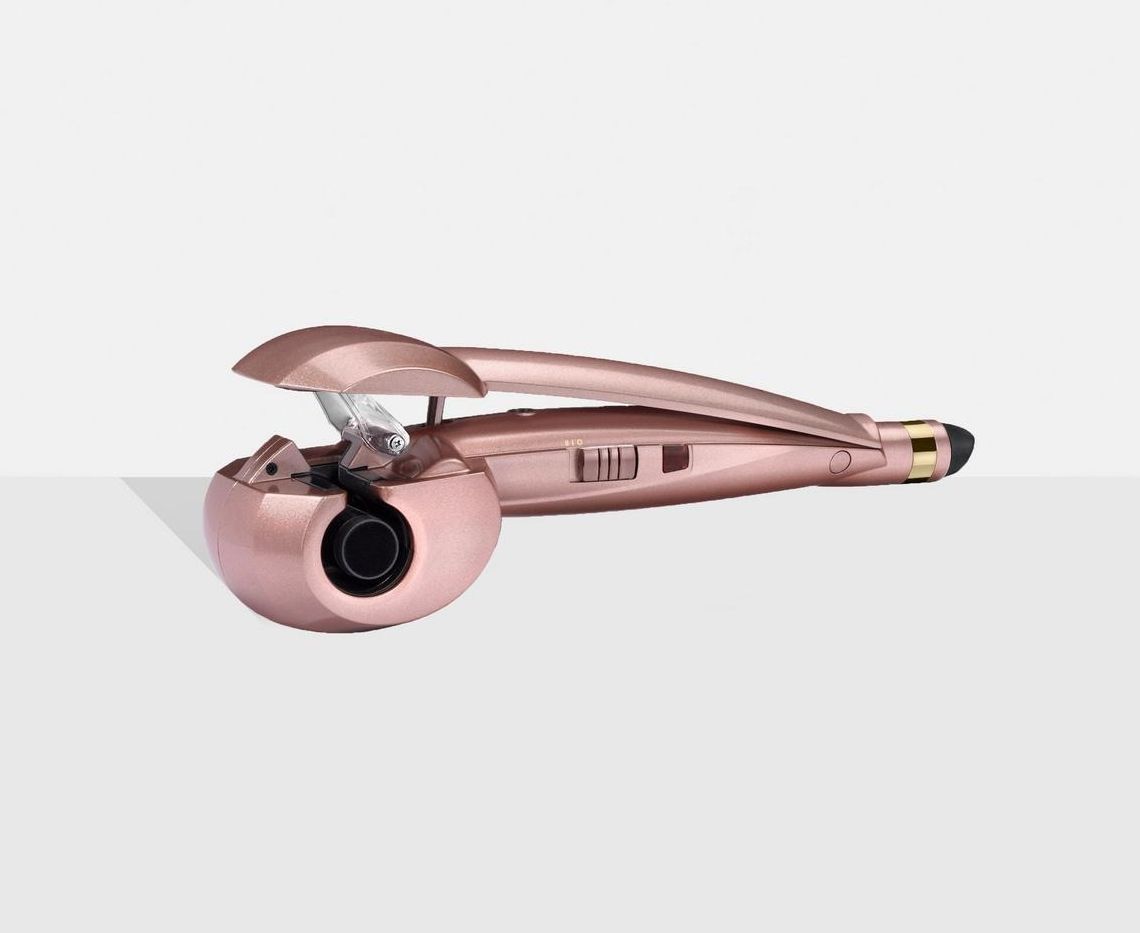 This nifty tool cuts your hair time down considerably, offers three curl settings and works automatically. Put a section through the curler, clamp down, watch your hair get sucked up and wait for three beeps. The result? Bouncy curls that last longer, look better and take no time at all. It may be a little intimidating to use at first, but just remember to take small sections at a time and only use the device on detangled hair.
For the best beachy waves: Beauty Works x Molly Mae Waver Limited Edition

This delectable pink set is equipped with eight setting clips for neat and precise sectioning, a pretty-in-pink comb and a ceramic-coated triple-barrel hair waver—you'll be sporting the perfect beachy waves you've always dreamed of in no time. It's great for all hair lengths and types and is ready to go in just 60 seconds.
For the best heatless styling: Silke London Silke Heatless Curler Set
View this post on Instagram
Want beautiful, bouncy curls but wary of the heat damage? Go the heatless route with this silk overnight curler!
For the best lazy heatless styling: Fii Beauty Cloud Curler
View this post on Instagram
This Singaporean brand's heatless styler is a must-have for girls who want great hair without the faff. Simply wrap your tresses around the curler, secure the ends with the scrunchie, and you're done! It looks like a cute little topknot once it's all secured, so you can actually wear it out on your day-to-day too—ideal for styling your hair on the go without looking like an insane person!
Hair tool #5: Hot Rollers
Looking for unmatched volume and shine in your next at-home blowout? Hot rollers are your new best friend. User-friendly and great in a pinch, it's a must-have for all occasions that warrant bouncy, beautiful tresses.
For the perfect effortless blowout effect: T3 Volumising Hot Rollers Luxe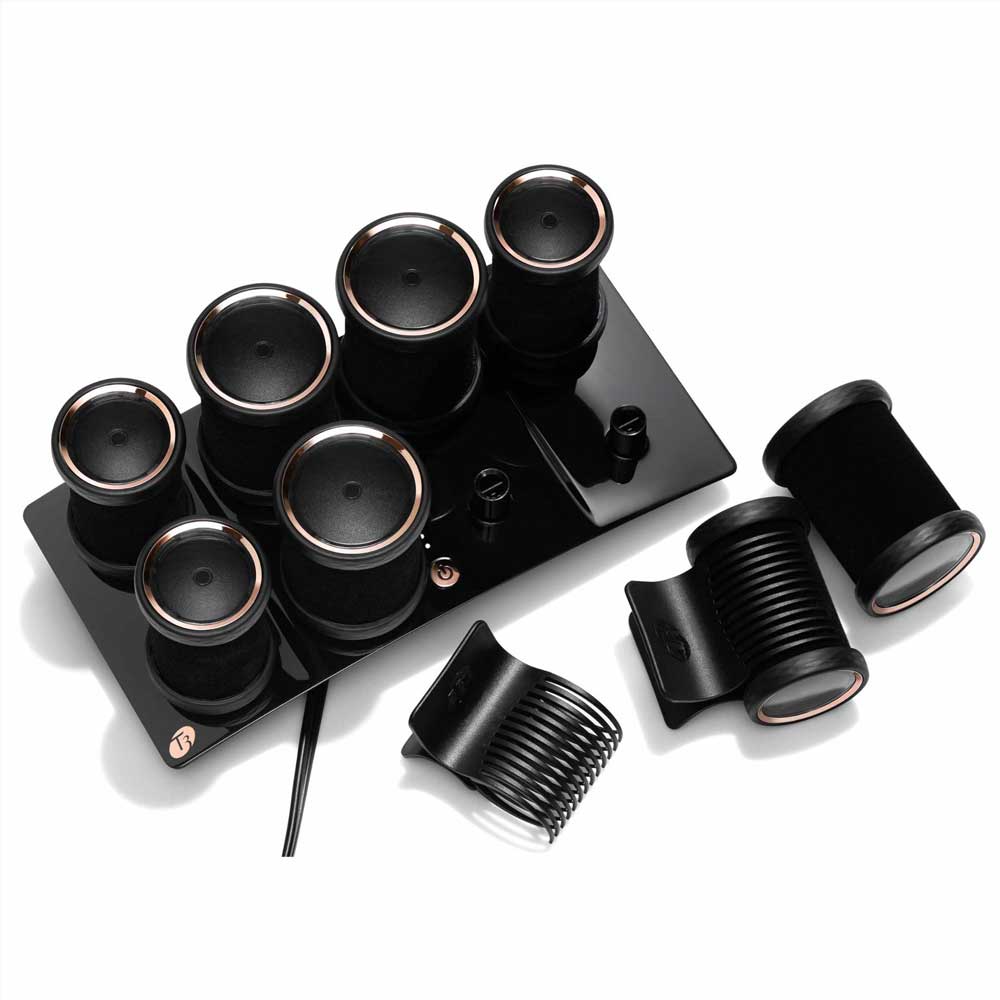 T3's HeatCore technology and dual temperature settings make this humble set an absolute essential, delivering the ideal temperature of heat for perfect styling and long-lasting results. Better yet, the set also includes eight rollers in two sizes, crease-free clips, and a travel-friendly case.
For more hair guides and tips, click here.
| | |
| --- | --- |
| SHARE THE STORY | |
| Explore More | |