Beauty
American Music Awards 2020: What happened to The Weeknd's face? Plus, the best beauty moments from the evening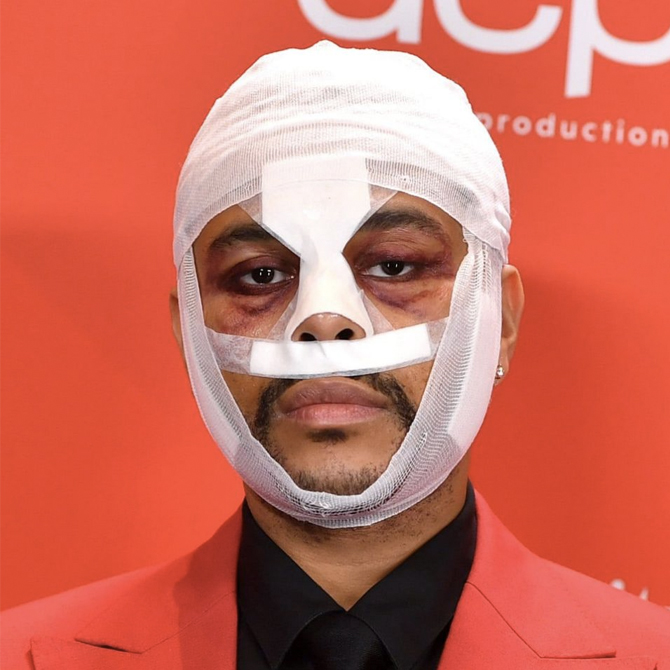 The American Music Awards 2020 just went down earlier today, and we have a couple of questions: Firstly, are award events really necessary when the USA has had 11,789,012 confirmed COVID-19 cases and the United Kingdom has seen 1,493,387 confirmed COVID-19 cases to date (correct as of 23rd November 2020, 2:23pm)? Secondly, what happened to The Weeknd's face?
Now, we can't exactly answer the former (we're not in charge), but we can answer the latter.
If you tuned into the American Music Awards this morning, chances are you probably saw The Weeknd accepting his award for 'Favourite Male Artist' looking a little like this: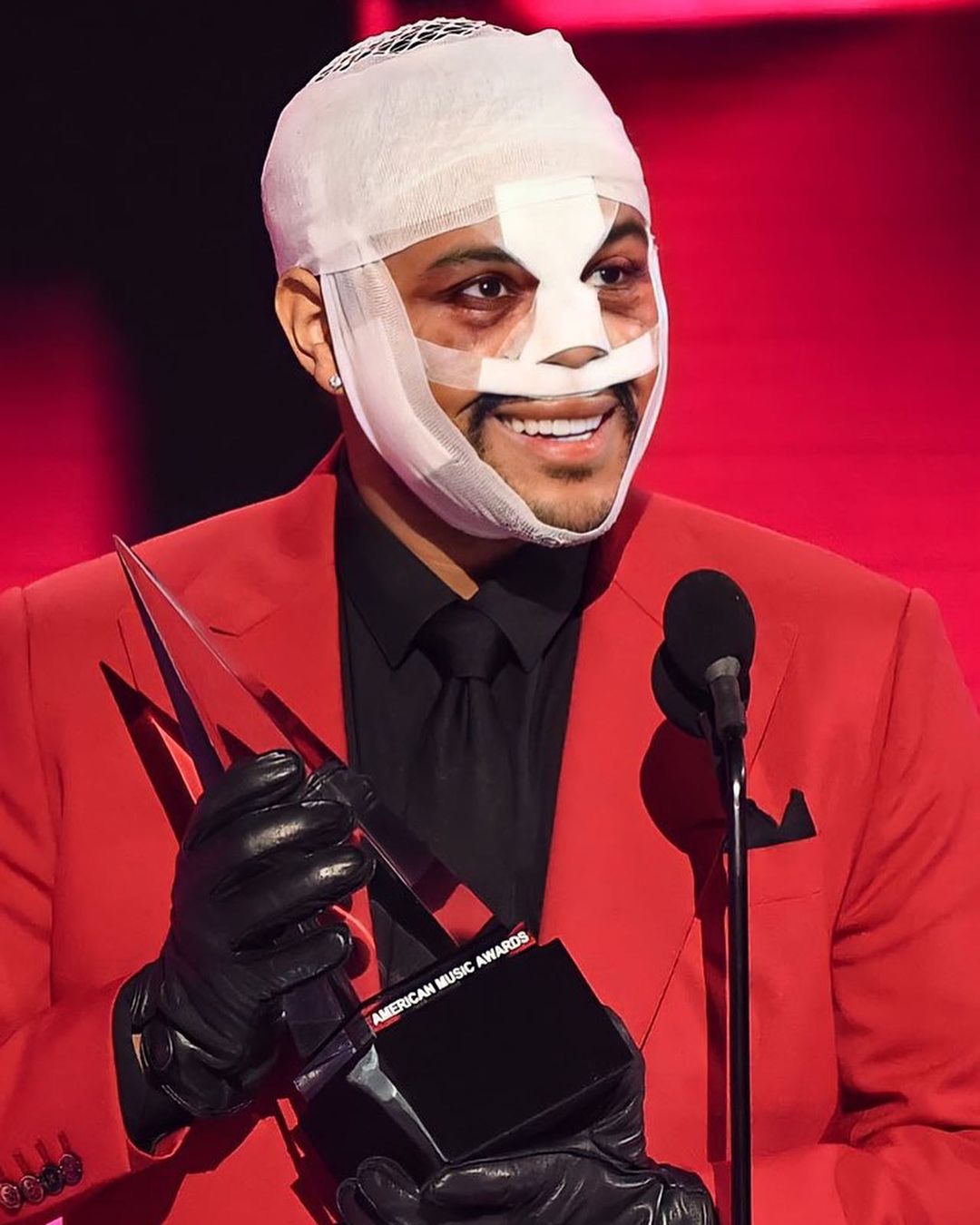 It's certainly not an orthodox look for an awards show, especially considering there seems to be nothing much wrong with him at all (really, if he was in such bad stead, we'd hardly see him prowling the red carpet and performing on the stage). So… why?
Well, according to the singer, the look is a statement—we've seen him sport a similar bruised and bloodied moment (sans bandages) at the VMAs earlier this year, and it's all a big promotion for his fourth studio album After Hours. Though it was released back in March, it seems the grind never stops for Mr Abel Makkonen Tesfaye.
As for how it looks so convincing? We suspect that the bruising around his eyes is actually the work of some clever special effects makeup and a stellar glam squad. If you're interested, all you need to recreate the look is some eyeshadow (purples, blues, and greens in particular) and some clever placement. Plus, given that the bandages are more of an aesthetic choice than a medical one, you could easily emulate that part of the look too.
READ: SFX makeup: 5 Kit essentials to start on some super-cool makeup looks 
Anyway, now that we've uncovered the exact meaning behind The Weeknd's shocking beauty beat, let's dive into some of the other great beauty looks from the evening:
JLo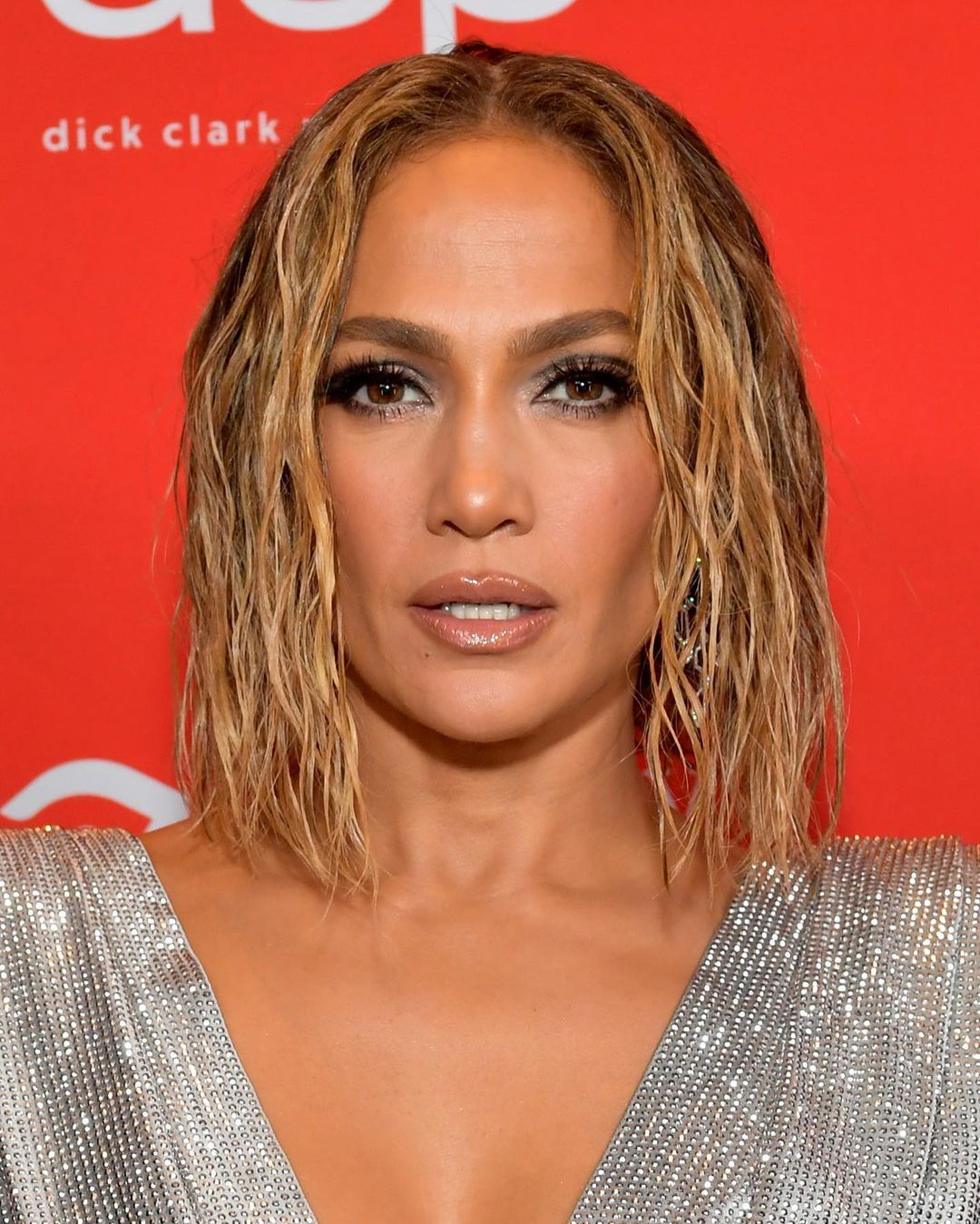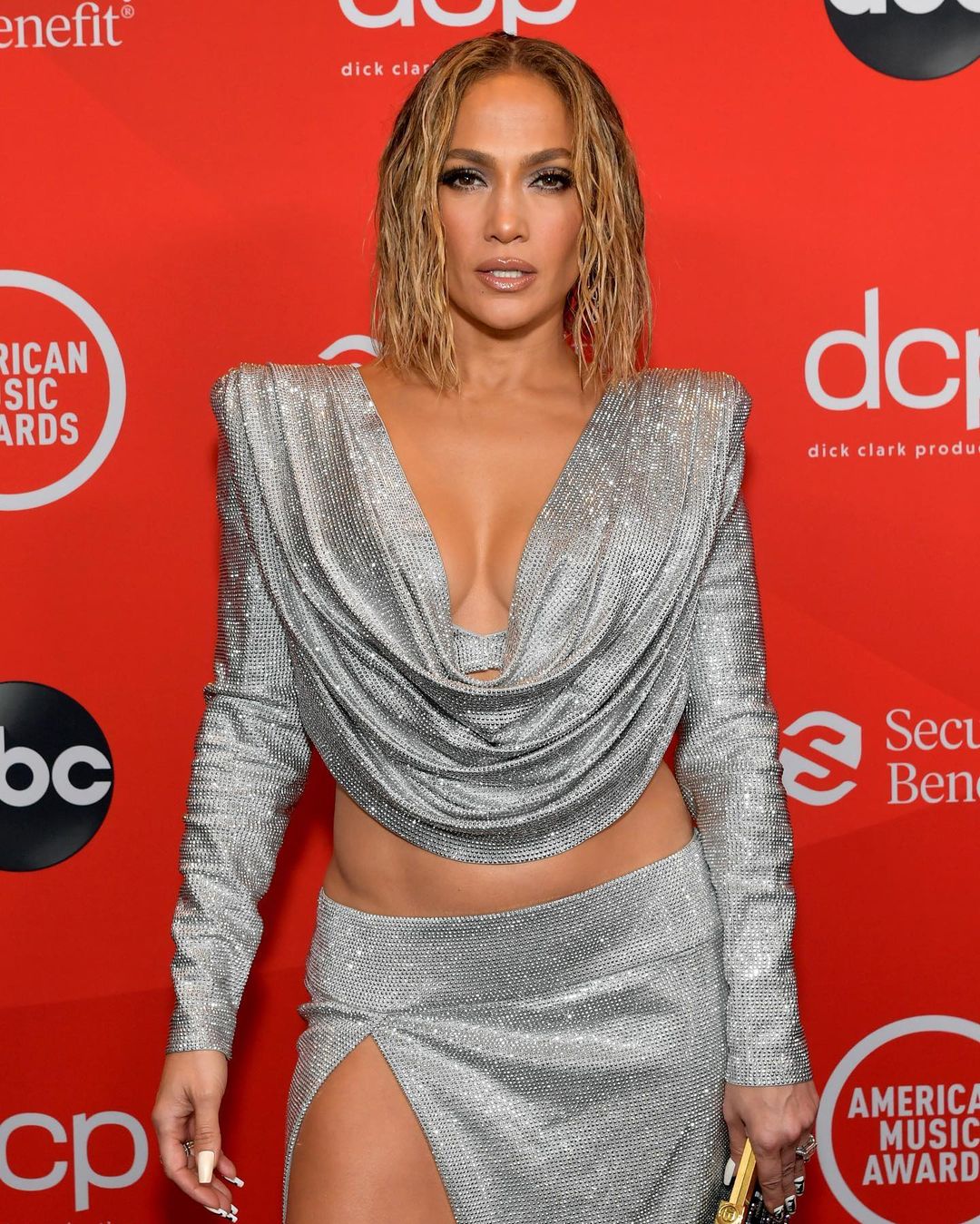 If there was any doubt that Jennifer Lopez is secretly a celestial being, there isn't anymore. The pop superstar showed up to the red carpet looking like a futuristic dream; her hair was waved and finished with a 'wet look', her face (complete with a cut crease and nude lip) was made up courtesy of Mary Phillips (using Pat McGrath Labs), and her glow—perhaps the product of her JLo Beauty skincare line—was unreal. She looked somewhere between actual angel and robot, which is an aesthetic we can get behind.
READ: JLo Beauty is officially coming soon—here are the details
Doja Cat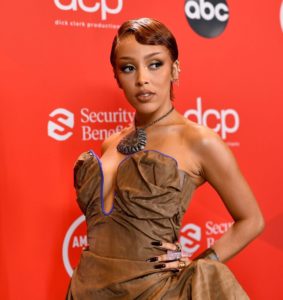 The 'Juicy' singer took to the red carpet with yet another '20s-inspired look. She wore a short, cropped wig styled with sleek fingerwaves and coloured a rust-red, and paired with fox-brows, gold lids, huge lashes, and black talons.
Megan Thee Stallion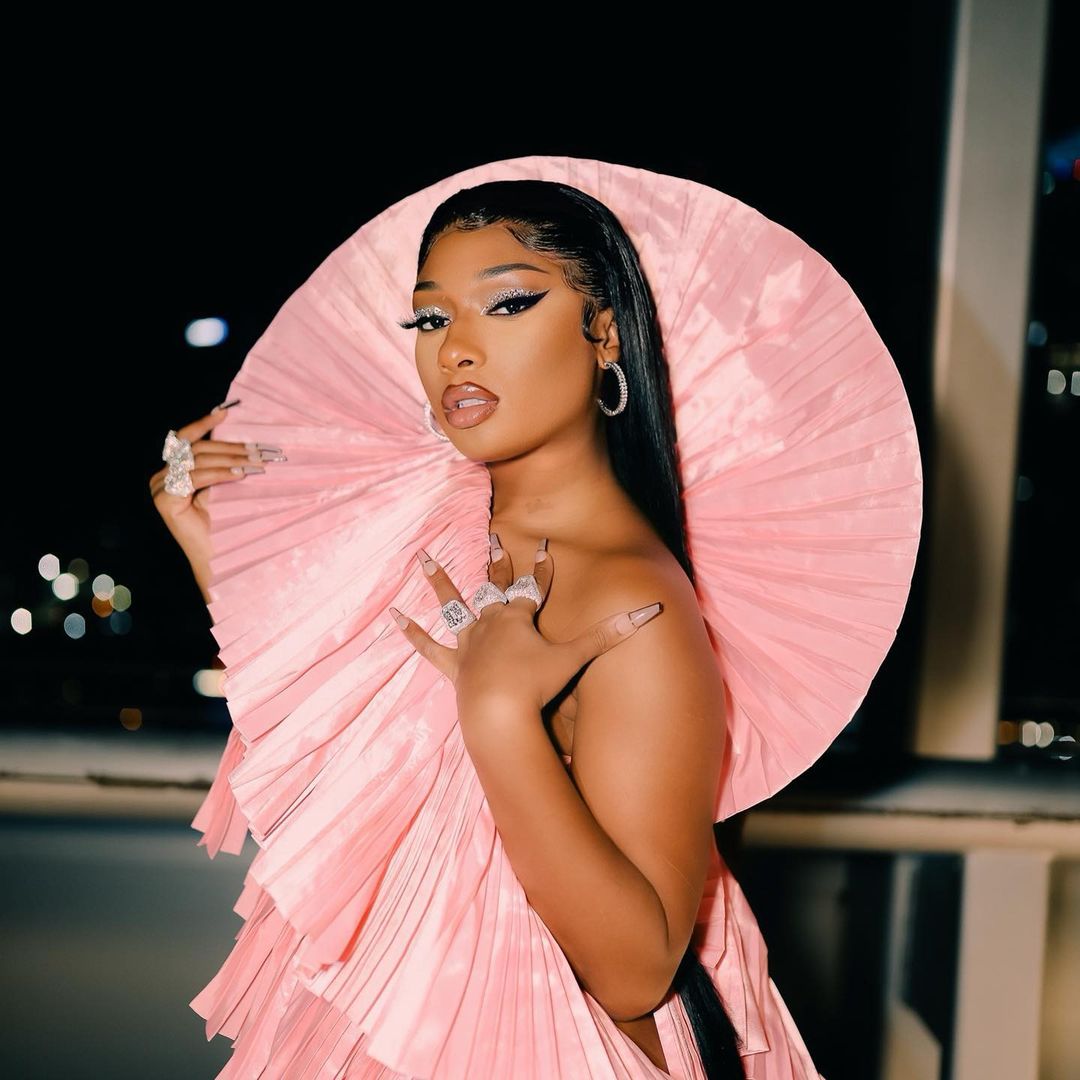 The 'Body' singer debuted her brand new single live on the stage during the show, but what really stunned us was her Swarovski-approved glittery lids. Better yet, the rapper was coordinated from head to toe, with a sparkle on her ears and fingers to match her lids. Thee Stallion also played up the '90s-inspired lip liner trend with this brown lip moment, coordinating the minimalist vibes with her super-cool graphic manicure.
Cara Delevingne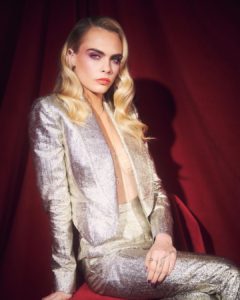 The supermodel-turned-actress stunned with this flawless beauty look. The old Hollywood waves paired with her gorgeous makeup had our jaws dropping. We love that she paired the glittery pink-purple shadow with a bright orange lip—it's a super fresh, fun way to play with colour and it was done beautifully. Plus, the fact that she tied in the purple moment on her lids with her manicure made the whole look come together for us.
Laverne Cox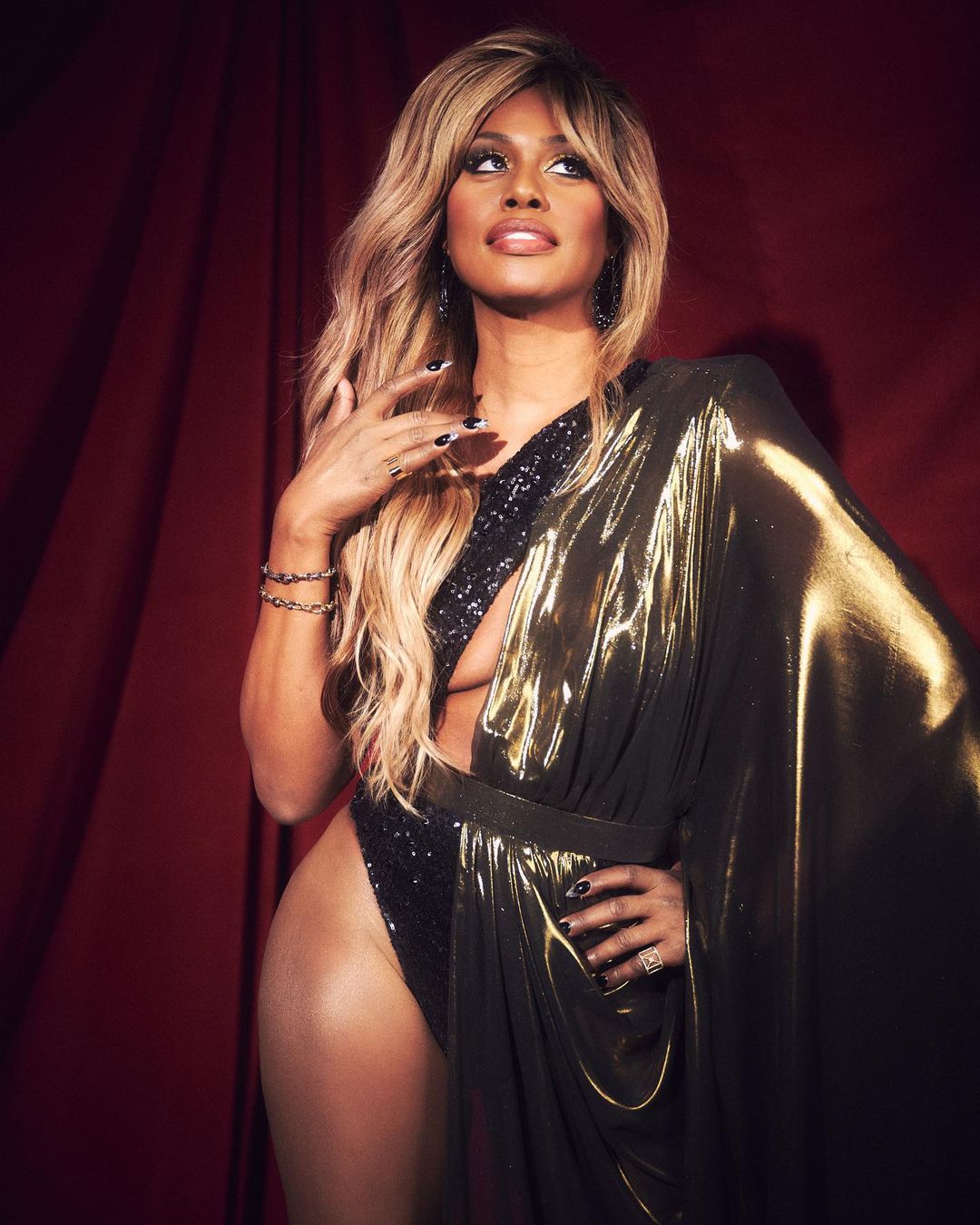 While Cox's AMAs look is consistent with other looks we've seen on her (is she ever anything less than glamorous?), we have to say that her AMAs manicure is one of our favourites of all time. The obsidian base with the jewel-encrusted French tip is such an excellent twist on the classic. Plus, her glittery gold eye look went beautifully with her outfit.
Megan Fox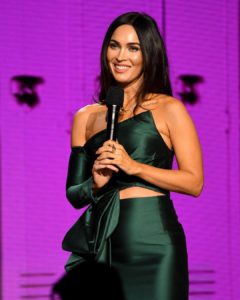 While we must admit that Fox's hair and makeup isn't anything outstanding (she still looks absolutely stunning, it's just that we've seen this look on her time and time again), her manicure caught our eye. The minimalist, geometric design in warm pastels has us drooling. Not only is it pretty much the perfect twist on a classic French manicure, it also goes so well with her emerald-green dress.
READ: 6 Wedding nail ideas for the bride who doesn't want a basic French mani
Bebe Rexha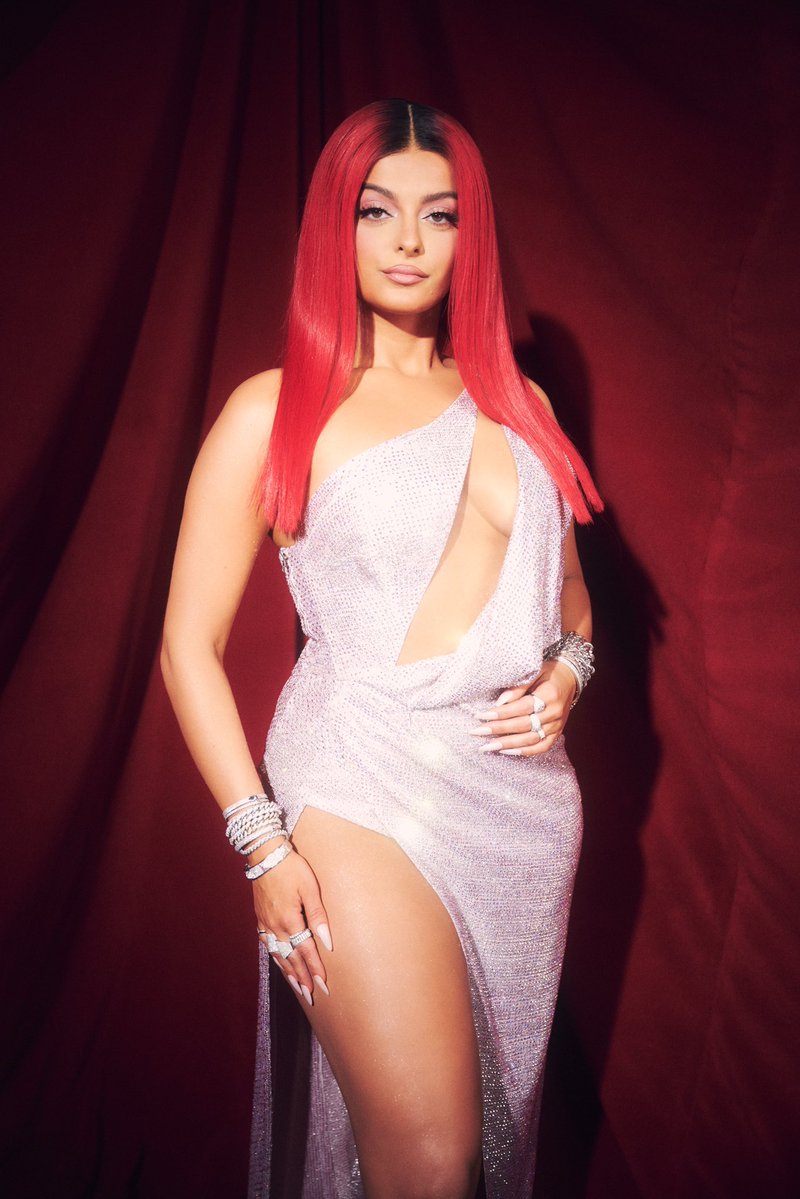 We adore the baby pink monochrome makeup, and we especially love that it matches her equally pink manicure. However, we'd say that the real showstopper of her look is that mop of cherry-red tresses. The super blunt cut emphasises the drama of the red dye job, and the visible roots makes the wig look natural while paying homage to the salon-less pandemic era of 2020.
Dua Lipa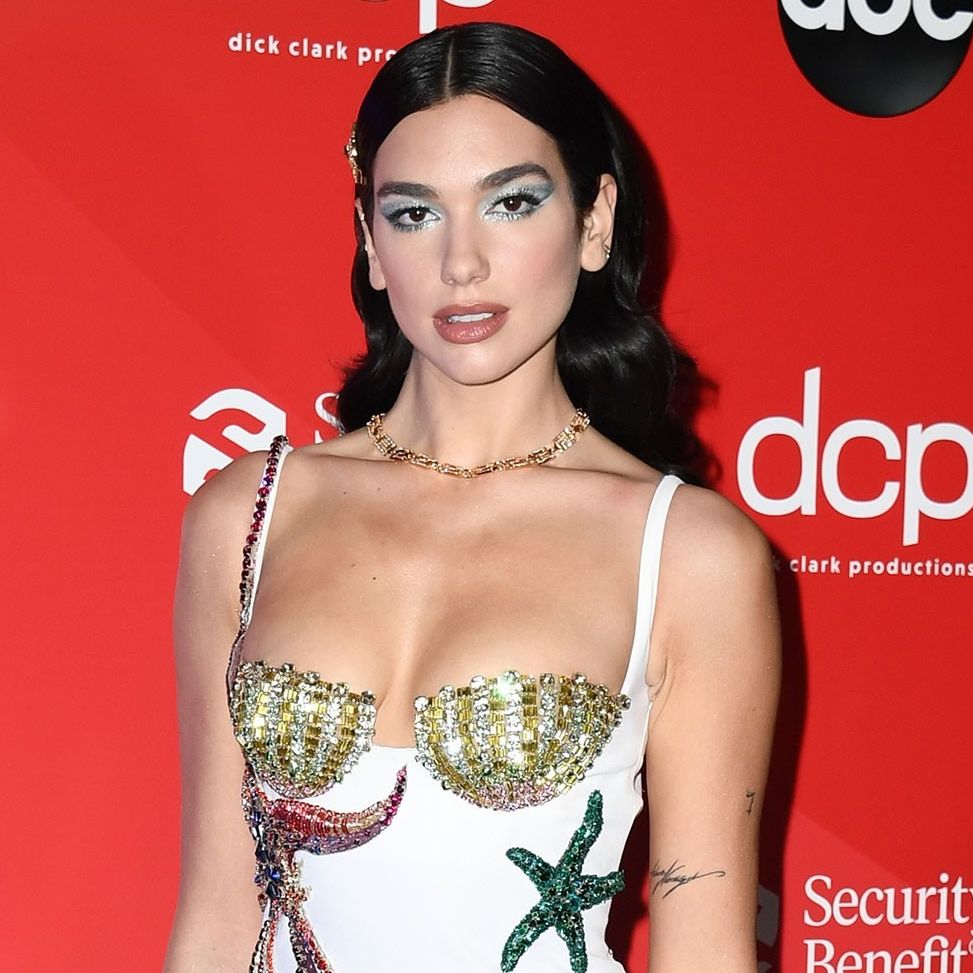 In case you missed it, the 'Levitating' singer actually levitated from London's Royal Albert Hall during her set, and she looked darn good while she did it. However, while her stage getup was predictably gorgeous, her red carpet look was what stole the show for us. The frosty silver eye makeup gave us major Euphoria vibes, and her super sleek tresses (complete with a cute hair pin) has us obsessed.
READ: I recreated 6 looks from HBO's 'Euphoria' and this is how it went
Find more beauty news here.
| | |
| --- | --- |
| SHARE THE STORY | |
| Explore More | |