With live venues and bars closed due to the pandemic, here's a guide to the best music content to tune into from home
The coronavirus may have put a stop to all IRL performances and events for the foreseeable future, but artists all around the world have kept the party going by turning to the virtual world. From intimate living room lives to global digital concert lineups, the music community has adapted and responded with resourcefulness to show that the fun doesn't have to end, even while we're all responsibly practising social distancing at home. 
So, settle in with your favourite grooving outfit—here's a list of the best live music shows you can stream and enjoy now. Watch this space for updates as more livestreams are announced. 
UPCOMING
MARQUEE Singapore's 1st Anniversary 
When: May 22 at 9pm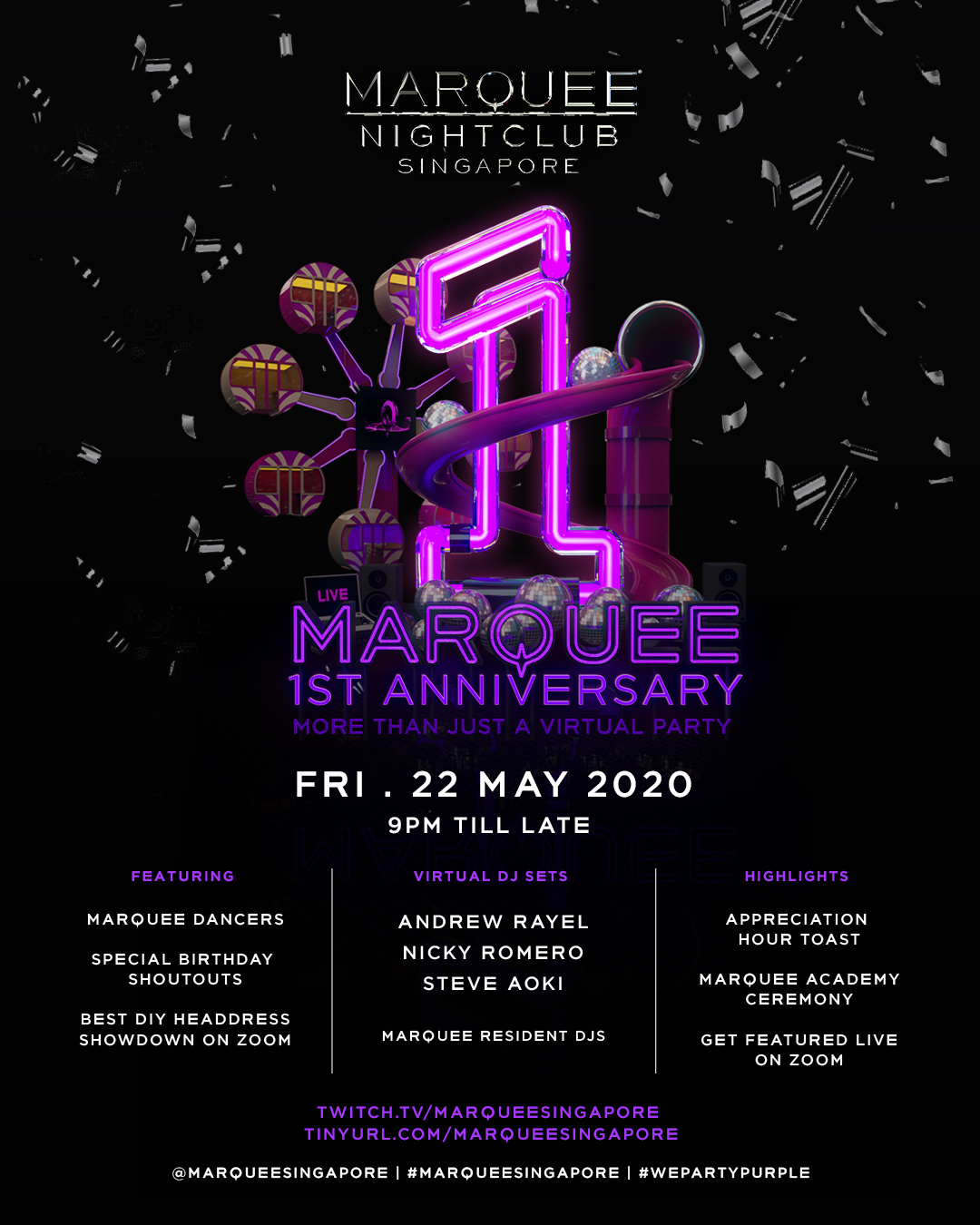 To celebrate their first anniversary, MARQUEE Singapore is hosting a virtual party that will feature back-to-back performances by dance DJ icons Nicky Romero, Steve Aoki and Andrew Rayel on Friday, 22 May. Live-streamed across Zoom and Twitch, the free event will also kick-off a new series of virtual clubbing experiences set to arrive over the next two months, and will feature electronic music powerhouses such as Dash Berlin, MarLo, Dannic, Blasterjaxx and Paul Van Dyk. 
Livestream links and updates are available here.
Big Weekend UK 2020 
When: May 22 - 24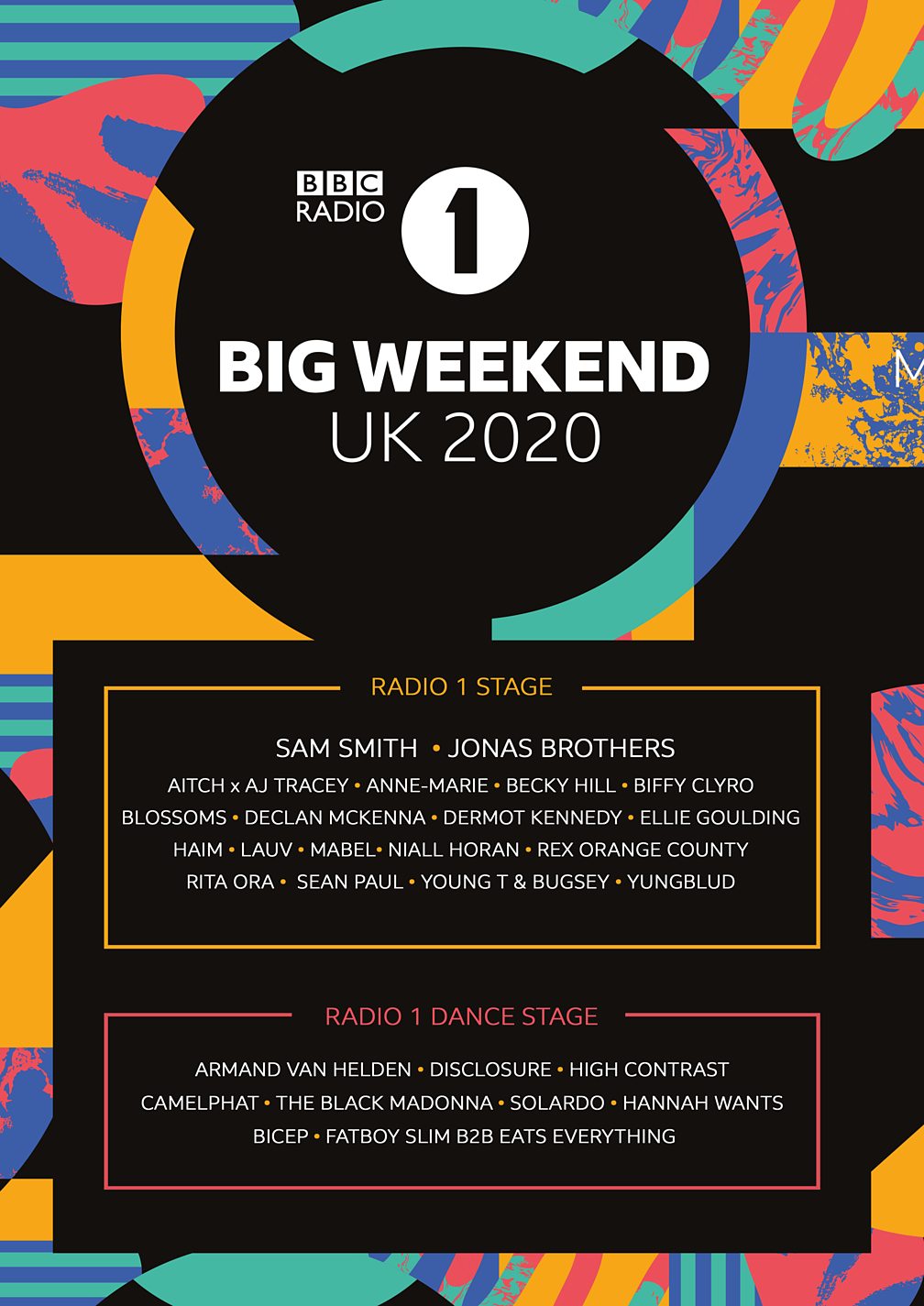 Hosted by BBC Radio 1, Big Weekend 2020 will kick off this Friday evening with their virtual Radio 1 Dance stage, featuring non-stop sets by the likes of Armand Van Helden, Disclosure, CamelPhat, Solardo and Bicep to turn any home space into a full-fledged club. The party continues over the next two days, across various stages to introduce over 50 live performances by some of music's biggest stars, including Sam Smith, the Jonas Brothers, Ellie Goulding, Rita Ora, and more. 
Find out more here.
Gluestick Festival 
When: May 23-24 at 6:30 pm 
Hong Kong-based music platform Gluestick has put together a virtual YouTube concert to raise funds for HandsOn Hong Kong, a charity organisation supporting Covid-19 relief efforts. Featuring a stellar, multi-genre line-up that includes RINI, Charlie Lim, Mellow Fellow and Ruru, the online event will also include an Instagram live Q&A session with the artists after each performance. 
Watch the livestream here.
U Mobile #GroovesWithU Raya Performances
When: May 30 at 8:30 pm
Telco brand U Mobile has teamed up with local artists and businesses during the festive season to spread the Raya spirit through a series of live performances and events. For its #GrooveWithU special, Yuna, Bil Musa, Sona One and more will be filling your home with tunes via virtual concerts on their YouTube channel.
Follow their Instagram for updates.
Identity: Project Blue Marble
When: May 31 at 5am onwards
In conjunction with the Asian American and Pacific Islander Heritage Month, this eight-hour-long concert is set to stream live on Amazon Music's Twitch Channel with performances by Alextbh, Yuna, Jay Park, Hyolyn, plus the debut of Far East Movement's latest track, 'We Are The Truth'. The charity event aims to promote solidarity amidst the xenophobia targeted at the Asian community in light of the Covid-19 pandemic in addition to its bid to fundraise in support of United Way Worldwide's COVID-19 fund. On top of it all, expect appearances by poet Rupi Kaur, Fast & Furious star Sung Kang, former presidential candidate Andrew Yang and The Daily Show's Ronnie Chieng.
More information can be found here. 
Dear Class of 2020 Ft. Lady Gaga, BTS and more
When: June 7 at 3am 
YouTube's massive graduation event will feature Lady Gaga, BTS and the Obamas as commencement speakers to send off the Class of 2020. Other special appearances include Alicia Keys, Chloe x Halle, Dude Perfect, Jackie Aina, Kelly Rowland, Mr. Kate, The Try Guys, Zane Hijazi, Zendaya, and Kerry Washington.
Watch the livestream here.
Safehouse KL
When: Ongoing
In their continuous support of the local creative community, Safehouse has been running weekly online events from quiz nights to 101 workshops on YouTube Stream, Google Meets and Instagram Live. As a multipurpose space in KL, the creative hub is one of the many businesses that have halted all operations due to the pandemic, but that hasn't stopped the community from supporting each other to carry on. Tune in every weekend for their 'From The Comfort Of Ur Home' sessions to jam out with local artists from songstress Lunadira to R&B singer NYK and Arif from alt-indie band Midnight Fusic.
Check out what's happening each week via their Instagram.
Christine and the Queens
When: Ongoing
‪Parisian pop icon Christine has been holding "impromptu" livestreams from her studio and living room via Instagram, belting out an acoustic version of her February-released track, People, I've been sad to covering The Weeknd's Blinding Lights. "Let's meet every day around 6 pm CET on my Instagram," she wrote in the first instalment of her informal shows. "Guests and weird concepts included‬."
Keep up with her daily lives via her Instagram. 
#DABAOSCOSERIES
When: Ongoing 
The Singapore Chinese Orchestra has been rolling out digital concerts each week to continue bringing live instrumentals to everyone. From covers of pop songs and heartbreaking soundtracks to meticulously coordinated recordings of virtual virtuosos, the national orchestra is spreading the joy of instruments through live music that is bound to pull at your heartstrings.
Check it out via their Instagram and Facebook.
H.E.R.'s Girls with Guitars 
When: Ongoing
Grammy-winning R&B vocalist H.E.R. recently launched her weekly Instagram Live special, dubbed Girls With Guitars which features soul-soothing lives of her hit songs, fan requests and covers. Crooning along to her guitar, she also invites fellow female artists like songwriter Lianne La Havas to jam out and engage in conversation.
Royal Albert Home 
London's renowned Royal Albert Hall will be presenting a season of free, streamable shows on their website as part of a new virtual gig series.  Following an inaugural performance featuring Rufus Wainwright, the concert hall will stream acts by the likes of English indie artist Baxter Dury (April 17), performance poet Toby Thompson (April 22), science, music and comedy show Sea Shambles (May 22) and more.
Watch the online performances here. 
Broadway World's Living Room Concerts
When: Ongoing
For fans of Broadway, Broadway World has partnered with various performers to give a series of living room lives, with past guests including Andy Karl and Orfeh from Pretty Woman and Hamilton star Lin-Manuel Miranda among others. Disney on Broadway will also celebrate its 25th anniversary on April 17, uniting some of Broadway's biggest performers via YouTube to support Broadway Cares' COVID-19 Emergency Assistance Fund, which will help those in the theatre and performing arts community impacted by the pandemic.
Watch the livestreams here.
COMPLETED
Crush Ft Hongttochi
When: 14 May
Korean hip hop crooner Crush is performing live in a homemade jam session this Thursday with fellow musician/producer Hong So Jin on his YouTube channel. "Hope you're all ready to clap your hearts out from the comfort of your bedrooms!" he writes.
Watch the livestream here.
AETH3R Festival
When: May 8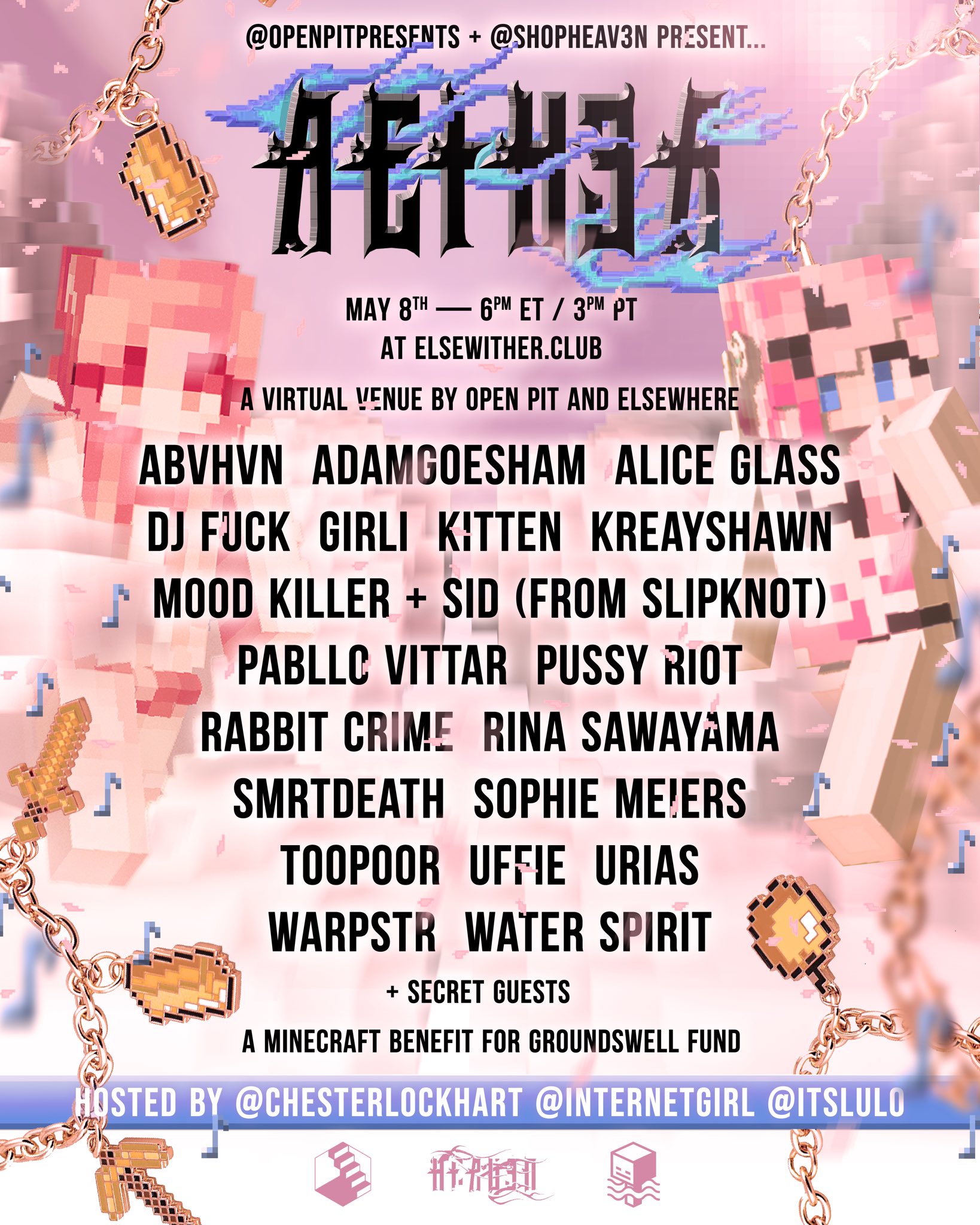 Open Pit introduces another AETH3R Minecraft Festival this weekend with sets by Rina Sawayama, Russian feminist punk rock group Pussy Riot, Canadian singer Alice Glass, Brazilian drag queen Pablo Vittar and more for an in-game fundraiser event to support Groundswell Fund. Previous acts have seen the likes of Charli XCX, Cashmere Cat and Tommy Cash perform, with one festival delayed for an hour due to server overload.
Twitch and audio streams will be available on their website, including instructions on how to join the event if you play Minecraft.
88rising's Asia Rising Forever Festival
When: May 7 at 9am
In celebration of Asian American and Pacific Islander Heritage Month 88rising introduces a global livestream festival, ASIA RISING FOREVER, to be hosted by hosted by rapper and actor Dumbfoundead. The 4-hour special event will feature intimate performances from some of Asia's most exciting artists around the world, including Rich Brian, Phum Viphurit, NIKI, Kang Daniel, CLC, HYUKOH and more, along with exclusive interviews and surprise games in the name of Asian music and togetherness.
Tune into the livestream here.
Kempinski Concertini by 8 Conlay
When: 20 April, 24 April and 8 May at 8pm
8 Conlay is introducing Kempinski Concertini, a digital concert series inspired by the oldest luxury hotel group in Europe of the same name. Debuting this Monday on their Instagram account, the series will feature local talents like cultural activist and artist Alena Murang and violinist Josh Kua to serenade us straight to our dinner tables.
Room Service Music Festival
When: 24-26 April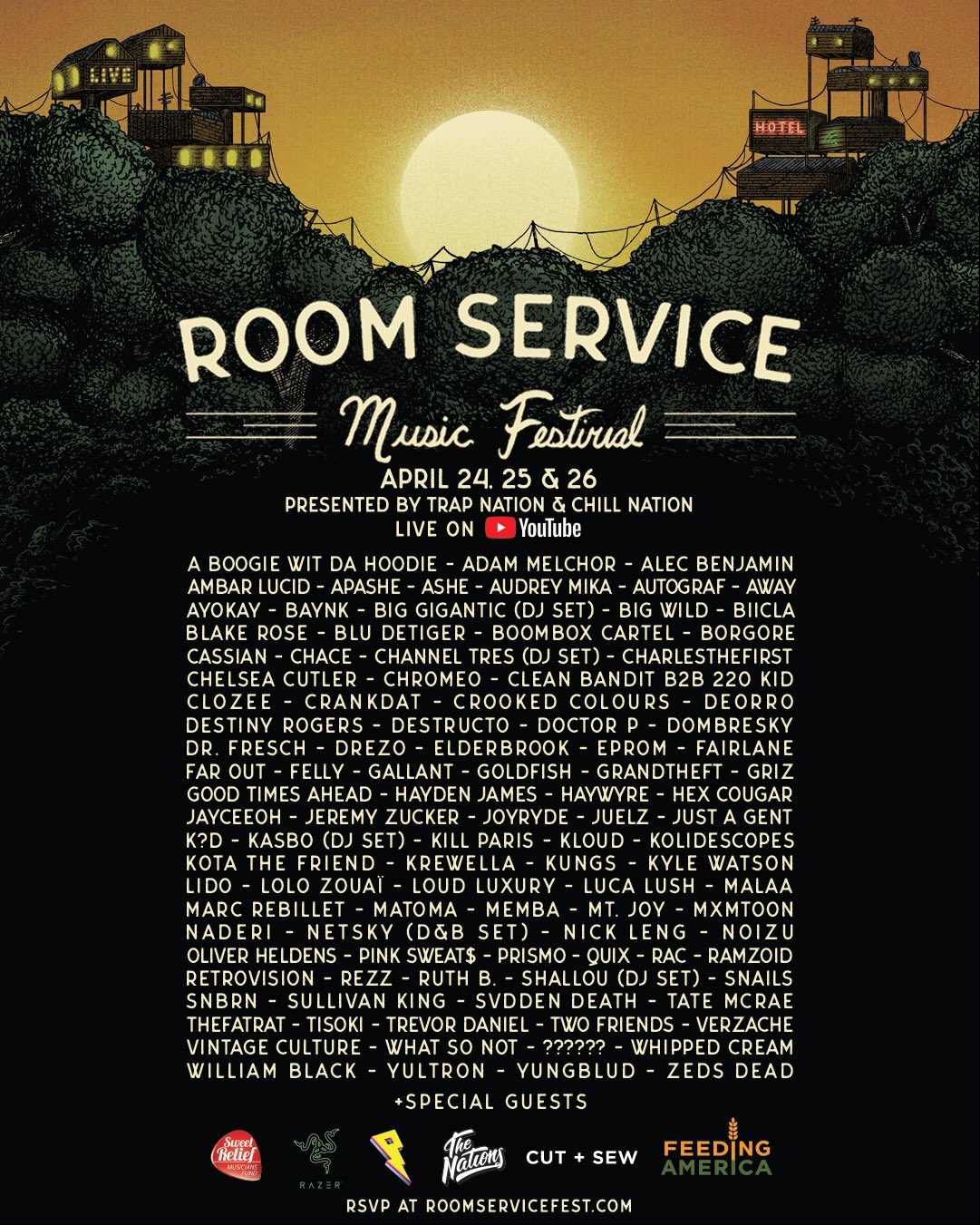 Jeremy Zucker, Yungblud, Gallant and What So Not are just some of the acts from the dance music scene going live on YouTube from home for this virtual festival. Featuring multi-channel stages, the event is also raising money through donations to Feeding America & Sweet Relief who are working to aid those affected by COVID-19.
RSVP here to join the party from your own rave cave.
Club Quarantäne
When: 25 April 4am - 26 April 6pm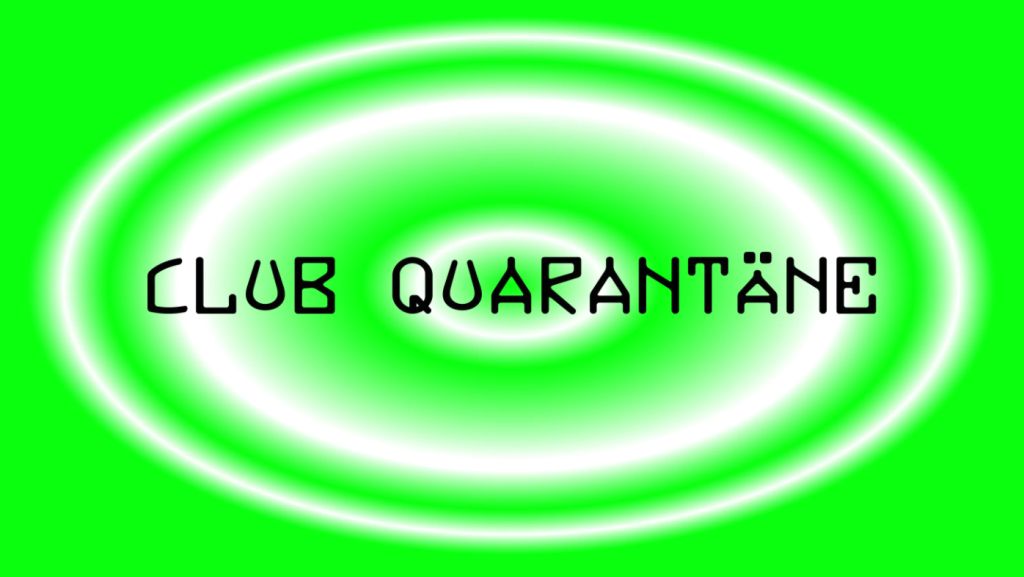 One for the ravers, Club Quarantäne returns for another 38 hour virtual rave-athon. The digital livestream is put on by various dance music industry players and YouTube as part of the Resident Advisor led #SaveOurScene campaign. For this weekend's party, the lineup will feature pre-recorded sets from club heavy-hitters including Ben UFO, Jayda G, Beautiful Swimmers, FJAAK and more.
Watch the livestream here.
Travis Scott's Astronomical
When: 23 - 25 April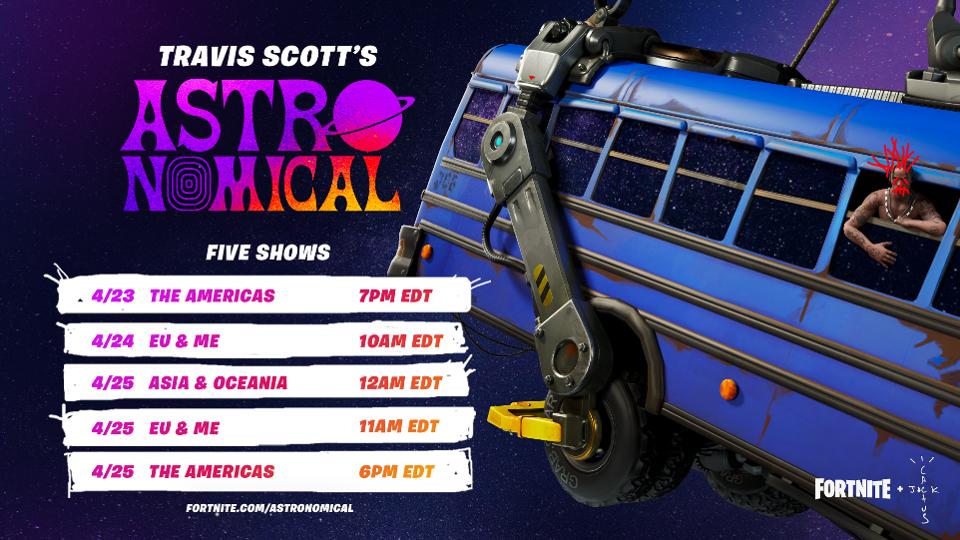 Rapper Travis Scott puts an end to this month's concert rumours by teaming up with the world's most popular battle royale game Fortnite for an in-game Astronomical show that is expected to draw a massive number of players. The event will also debut a brand new track from the artist during the three-day otherwordly concert, with multiple showings taking place throughout the day to allow gamers to drop in according to their time zone. Players can drop in whenever they want and virtual doors open 30 minutes before showtimes.
Read updates and instructions on how to attend here.
Joanna Dong
When: 23 April, 10 pm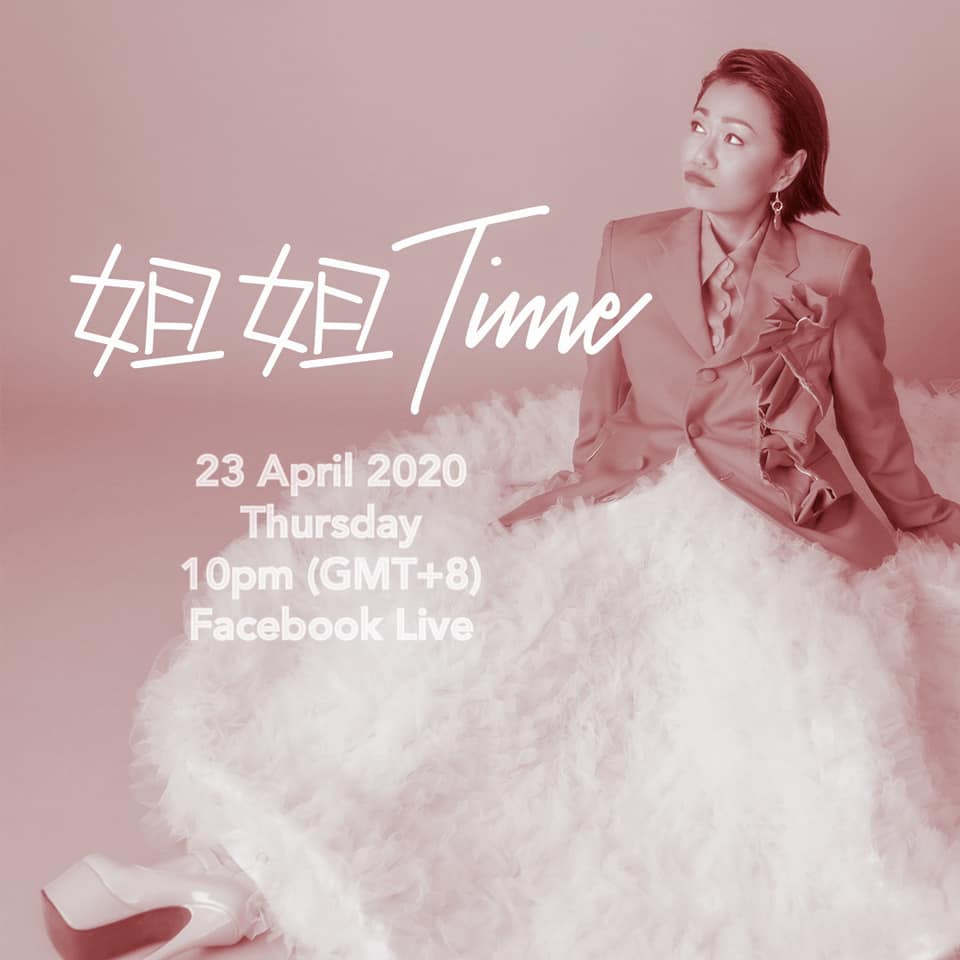 Singaporean jazz vocalist Joanna Dong will be going live on her Facebook this Thursday evening. She wrote in a post that she's "slowly trying to settle into a regular day and time in the week so that you can better anticipate when the next Jie Jie Time will be!". Her last live saw her guitarist virtually join in for a gigging repertoire of both Mandarin and English tunes.
One World: Together At Home
When: 19 April, 8am
Following their series of daily #TogetherAtHome concerts (ft. John Legend, Chris Martin and more), social action platform Global Citizen teams up with the WHO and Lady Gaga to host a virtual benefit festival this weekend in support of COVID-19 relief efforts. Featuring a stellar 70+ line-up of today's biggest musicians, from Billie Eilish and K-pop supergroup SuperM to Stevie Wonder and Lang Lang, the global broadcast will likely go down in history as a musical moment to remember. One World: Together At Home is set to be aired simultaneously across numerous digital platforms, including Amazon Prime, YouTube, Instagram along with various Astro Channels.
Find out how to tune in here.
BTS: Bang Bang Con
When: 18-19 April, 11pm
Fans of the world's biggest boyband will be excited to hear that BTS is bringing their performances directly to our homes this weekend. Titled Bang Bang Con, the virtual festival will stream back-to-back footage of the group's past tours, starting all the way from their Red Bullet Live Trilogy in 2014 to 2018's Love Yourself Seoul Concert. Everything will be easily accessible to the millions on their youtube channel, BangtanTV.
The Phantom of the Opera
When: Premieres 17 April, 2am; available for 48 hours
To celebrate the 25th anniversary of his concert production, Andrew Lloyd Webber will stream The Phantom of the Opera for free on his new YouTube channel 'The Shows Must Go On'. It is the latest broadcast announced as part of an initiative to make shows from the English composer's archive available to home audiences. Starring Ramin Karimloo as The Phantom and Sierra Boggess as Christine, the musical was originally filmed in 2011 at London's Royal Albert Hall, with a cast and orchestra of over 200.
Stream it here.
Jazz at Lincoln Center's 2020 Virtual Gala
Jazz at Lincoln Center held its 2020 gala concert, Worldwide Concert for Our Culture, digitally, on 15 April. Bringing jazz lovers together, the live stream featured artists from Japan, Brazil, Russia, Pakistan, South Africa, Germany, Belgium, Spain, Italy, Cuba and the United States playing from remote locations. Each artist performed a song that made them fall in love with jazz in this first of its kind, virtual experience.
Enjoy the playback now on YouTube and Facebook.
Coachella: 20 Years in the Desert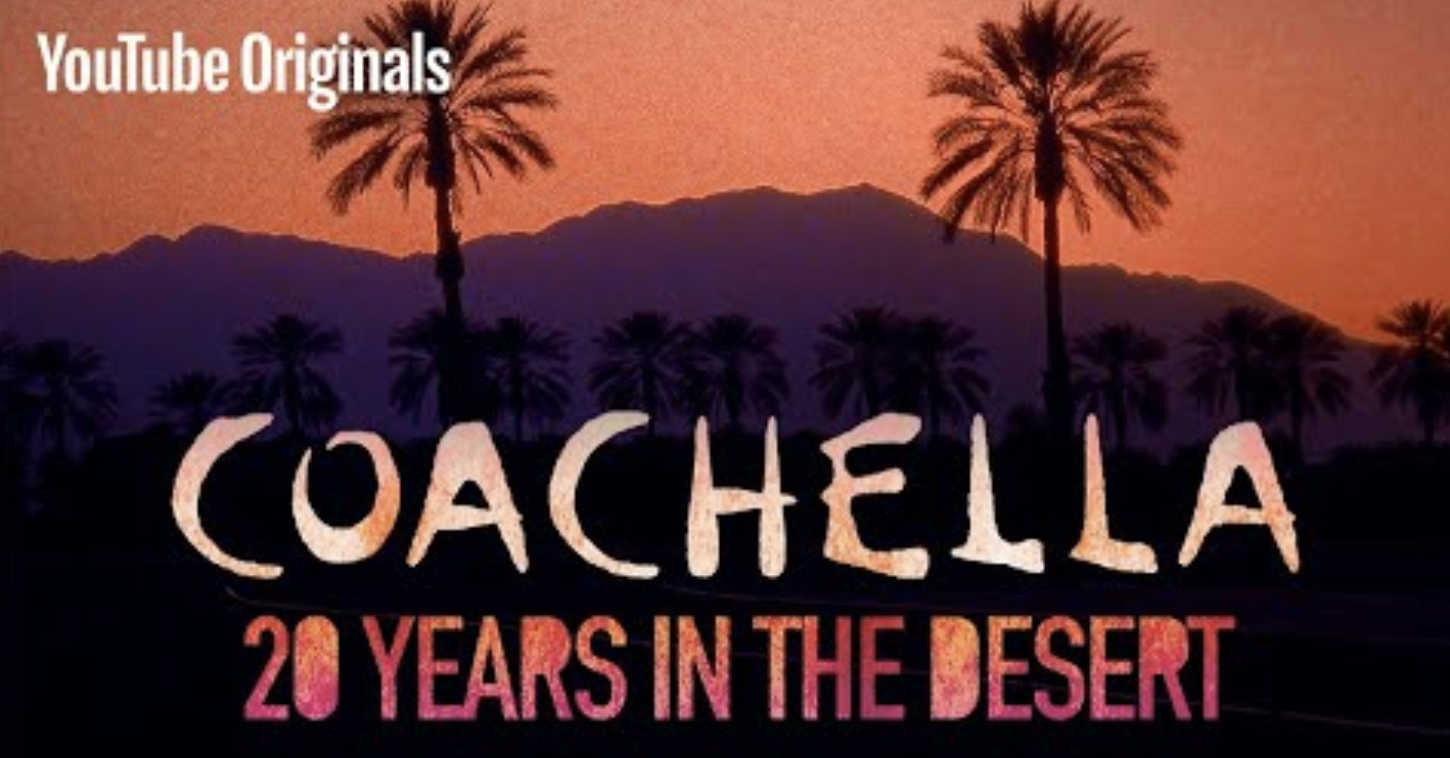 With the celebrated music festival postponed to October, Coachella recently released its new documentary featuring two decades worth of acclaimed performances, behind-the-scenes footage and exclusive interviews. Relive the festival's most magical moments, with legendary performances by Daft Punk, Madonna, Radiohead, Travis Scott, BLACKPINK and more. The film can now be streamed for free here, courtesy of YouTube Originals. #Couchella