Nothing foils foundation application quite like dry, flaky patches can—take it from us. Whether you've been lax on drinking enough water (or you're just fasting for Ramadan) or your skin is just naturally on the drier side, we have a solution for you. Introducing your skin's new best friend: The hydrating mask.
We've taken the liberty of compiling the best hydrating masks on the market right now, and we've split them by mask type just for you.
Wash-off masks
Sand & Sky Australian Emu Apple Super Bounce Mask
You've probably heard of Sand and Sky through their Australian Pink Clay mask, a miracle-cure social-media fave of beauty influencers. However, we present to you the Australian Emu Apple Super Bounce mask, a hydrating, brightening and antioxidant-rich treat for your skin. The mask contains Vitamin C-rich Kakadu Plum and a blend of five types of hyaluronic acid, making it perfect for all types of skin.
Farmacy Honey Potion Renewing Antioxidant Hydration Mask
This mask is a real experience, with the gentle sweet scent being complemented by a sensational application. The formula warms with application, thickening to a rich creamy texture that leaves you with glowy, hydrated skin in little more than 10-15 minutes. Note: The warming sensation may not be ideal for those with sensitive skin and this product is not vegan!
Clarins SOS Hydra Refreshing Hydration Mask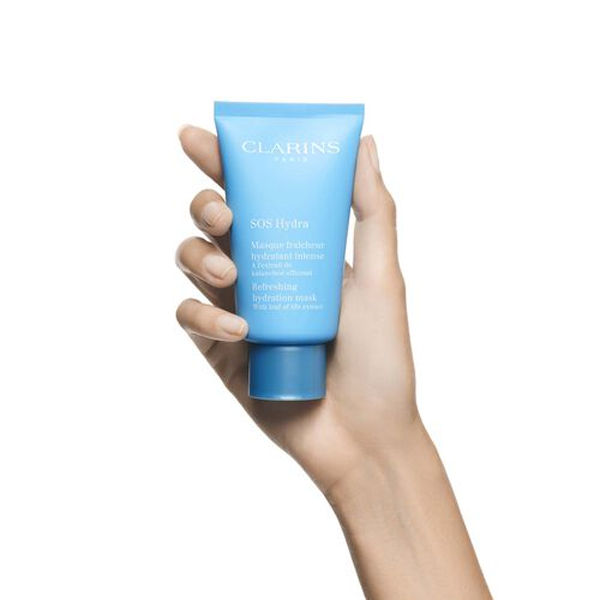 This cooling mask is formulated with the leaf of life (also known as Bryophyllum calycinum), which helps to jumpstart the mechanisms in the skin that promote total hydration.
Sheet masks
Decorté Moisture Liposome Mask
Don't like spending more than 10 minutes on masks? This mask is your perfect remedy for dry, dull skin—the formula has amino acids, polyphenols and phospholipids (which help the skin to better retain moisture). Ten minutes of application time is all you need to give your skin an instant hydration boost and glow.
Tatcha Luminous Dewy Skin Mask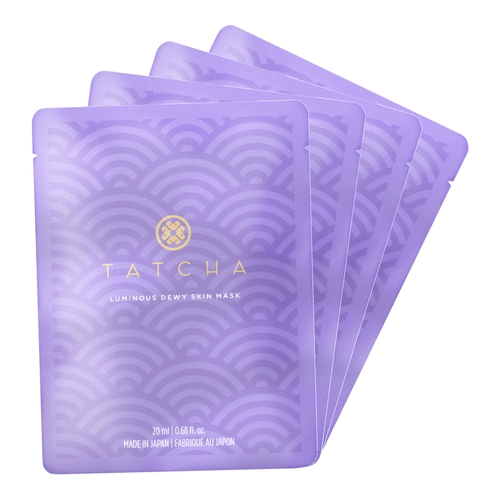 This sheet mask is infused with green tea, rice and algae for nourishing hydration and anti-ageing benefits. An added plus? Its cooling effects and gentle, hypoallergenic ingredients make it the perfect companion for sensitive skin.
Clay masks
Indie Lee Clearing Mask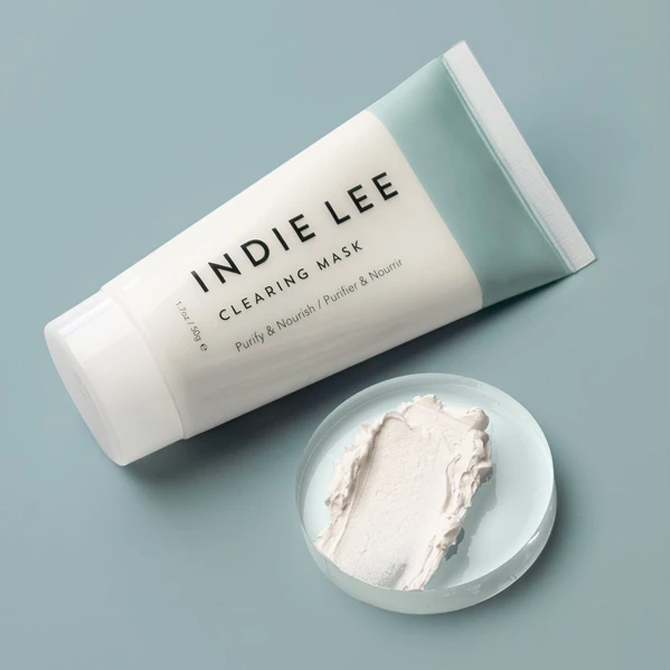 This powerful, multi-tasking mask is the perfect match for any of you with dry and blemished skin. This bentonite clay and sulfur mask is blended with salicylic and glycolic acid for gentle exfoliation, chamomile and red seaweed extracts to soothe and condition, and hydrating hyaluronic acid to target dryness.
Overnight masks
Glow Recipe Watermelon Glow Sleeping Mask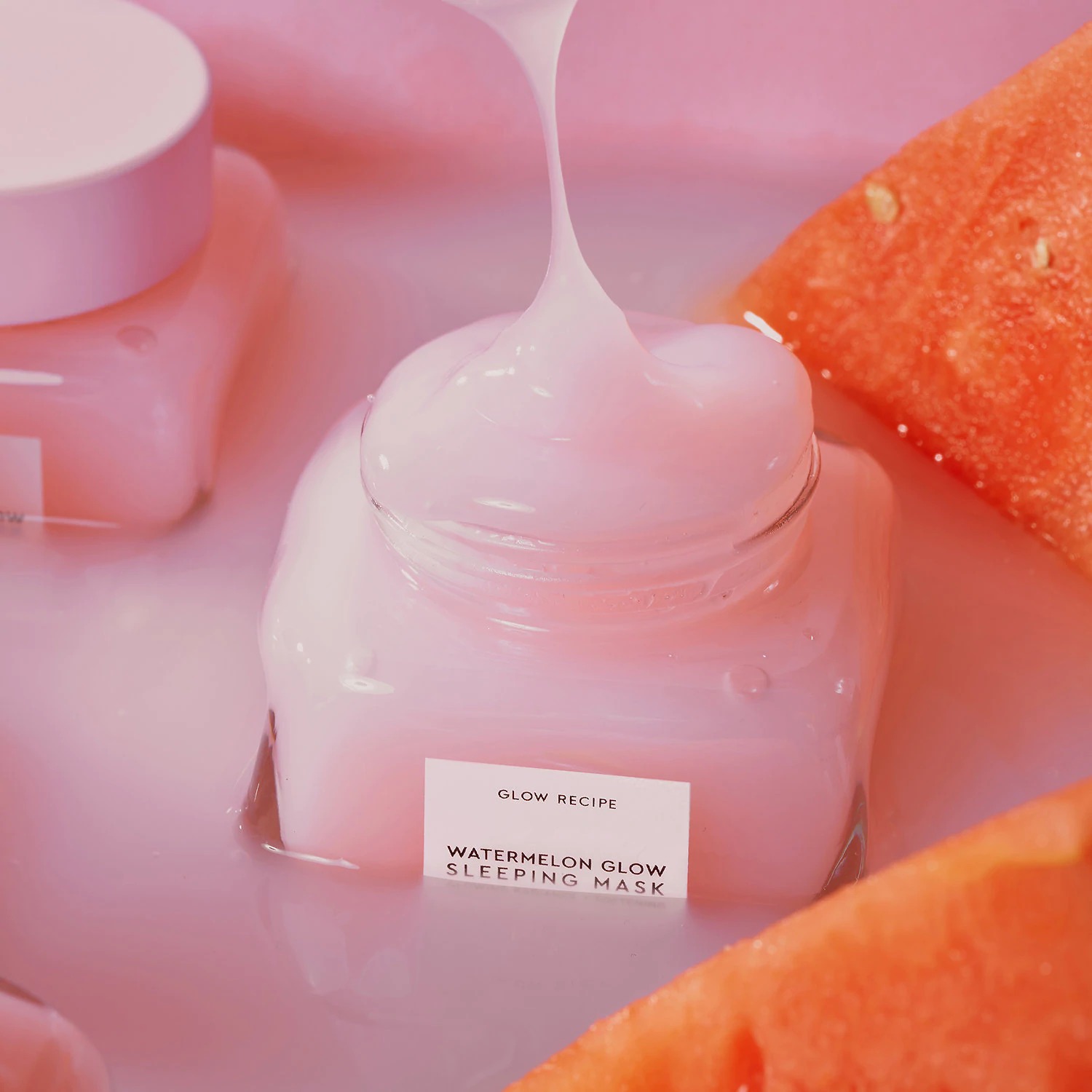 READ: Women in beauty: Glow Recipe's founder breaks down their best-selling products and deals some pro skincare and business tips
If you haven't yet heard of Glow Recipe—where have you been? Also known as the K-beauty and Western beauty hybrid mask that took the internet by storm, this watermelon-powered sleeping mask is formulated with exfoliating AHAs and fortified with hydrating hyaluronic acid. Wake up with smooth, bouncy skin every time!
Drunk Elephant F-Balm™ Electrolyte Waterfacial Hydrating Mask
This overnight mask is perfect for combination and sensitive skin as it is lightweight and free of fragrance. Layer it up before bedtime to get your hydration fix, and wake up with plumper skin by the next morning.
Laneige Cica Sleeping Mask
View this post on Instagram
The brand's new and improved Cica Sleeping Mask has once again solidified its status as a cult-favourite. Perfect for beauties with dry, sensitive skin, the Sleeping Microbiome and patented 'Forest Yeast' ingredients within this barrier-enforcing mask leaves the skin hydrated, nourished, and soothed.
Chanel Hydra Beauty Hydrating Oxygenating Overnight Mask
This one-of-a-kind mask transforms to dew-like droplets to help your skin oxygenate when you're catching your beauty zzzs. Packed with Blue Ginger, Camellia Alba and a complex of zinc, copper and magnesium, it also strengthens your skin barrier while maintaining optimal moisture levels so you don't have to worry about waking up with parched skin.
Shiseido White Lucent Overnight Cream and Mask
If you're looking for decadence, you've found it. This luxurious all-in-one treatment has a brightening complex to support the skin's natural resistance to the appearance of dark spots and uneven skin tone. The moisturiser also doubles as an intensive face mask for ultra-hydrated, supple skin by the next morning (and it won't leave a residue on your sheets, either!).
For more beauty guides, click here.