It goes without saying, 2020 is a year of yearning. We long to travel, we wish to see loved ones, we pine for 'the good old days'—and with that theme in mind, we're taking things in a less druid direction and looking towards the future. Our editorial team thought long and hard about the one splurge on our beauty bucket lists; be it an exclusive spa experience in Japan, a product we've been dying to try, or a treatment that caught our eye.
Ahead, our top beauty aspirations for you to peruse: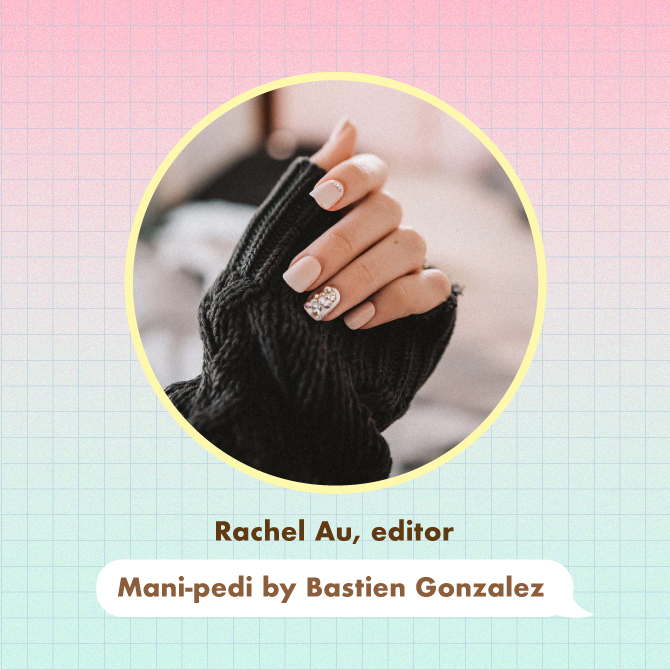 "Recently, I've come to learn about Bastien Gonzalez and how a manicure and pedicure designed by the award-winning podiatrist is second to none. It's unlike your usual mani-pedi sessions where the toughest decision is probably picking a nail varnish shade. Instead, the treatments are an experience like no other and are often only available at the most luxurious of resorts and hotels.
"Rather than for aesthetic purposes, the Bastien Gonzalez treatments are designed around holistic needs and use specially-trained techniques. Example: Nails are drilled lightly with diamond dust and then moisturised with a buffing cream made from mother of pearl. Then, nails are buffed with a custom-made horn buffer to instantly unveil strong and healthy nails that shine naturally on their own. The finishing touch? A podiatrist-approved foot massage that restores skin elasticity and apparently, leaves you leaving like you're floating on clouds. If you're interested, the good news is that it's available in Malaysia, specifically at One&Only Desaru Coast."
Find out more here.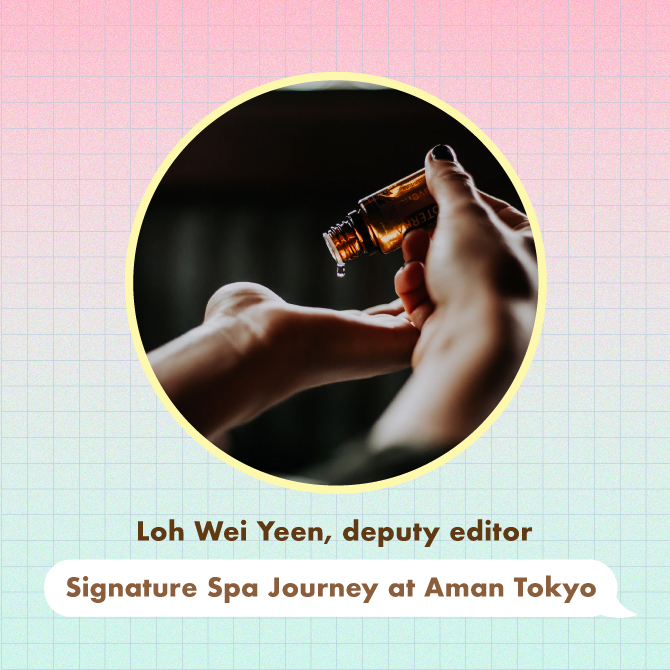 "Aman resorts and hotels have always been on my bucket list for good reason. Distinguished by its stunning architecture and picturesque locations, there's not one Aman spot that wouldn't guarantee privacy and an awe-inspiring experience. Naturally, the beauty enthusiast in me is always down for an indulgent spa experience, and Signature Spa Journey in Aman Tokyo is one that I'd take on in a heartbeat.
"This treatment is deeply rooted in traditional Japanese wellness practices, such as Misogi—an act of "purification and meditation using water to reconnect with one's core" to begin the treatment, followed by a foot bath with seasonal Kampo herbs and mineral sea salt, and then a calming breathing exercise with Kuromoji oil. Coupled with a 90-minute body massage that incorporates Shiatsu and western techniques… if this isn't the epitome of utter bliss, I don't know what is."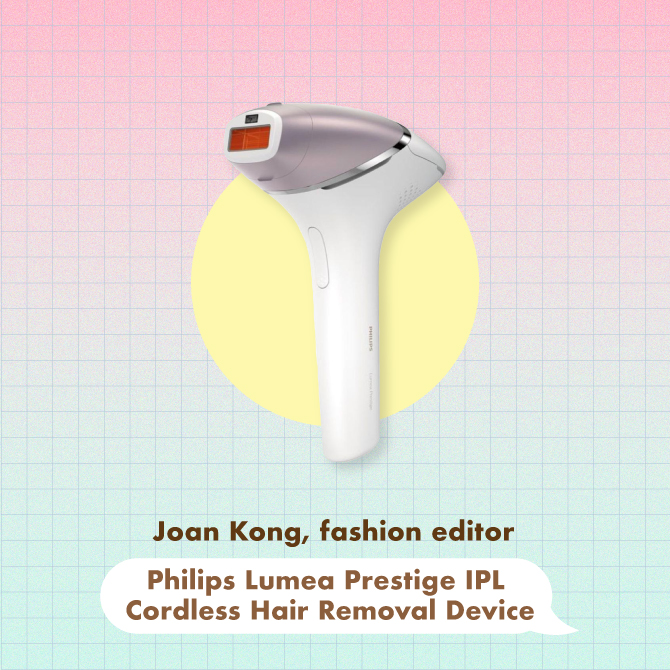 "I know I'm not the only one when I say that I dread my monthly waxing appointment, so when I came across at-home laser hair removal devices (thank you, technology!) a few months back, I've been diligently researching ever since. The standout choice? Philips Lumea Prestige IPL Cordless Hair Removal Device. While it's not exactly inexpensive (it retails for approximately RM2,600), with all the packages you're signing up for at your go-to parlours, this is probably the more cost-effective method in the long run.
"I like how it comes with four attachments for your face, body, underarms, and bikini area, and the SmartSkin sensor helps detect your skin tone in order for you to select the best settings. And for gadget newbies (i.e. me), there's a Lumea IPL app that guides and personalises your treatments too! So dear Santa…"
SHOP: Philips Lumea Prestige IPL Cordless Hair Removal Device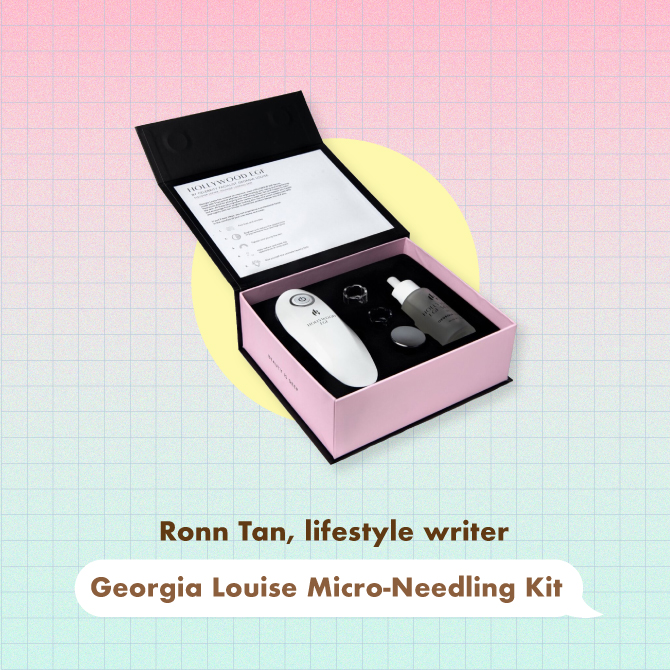 "Micro-needling has always been on my bucket list; and I stumbled upon the one-of-a-kind kit from Georgia Louise online one day and it has been living in my mind rent-free since. Imagine not having to head over to the clinic and still get professional results at home.
"This nifty kit helps with enlarged pores, uneven skin tone, and dryness—three skin concerns I'm constantly working on. The older I get, the more effort I have to put into taking care of my skin (even though my skin doesn't actually care). So, yes, the Georgia Louise Hollywood EGF Micro-Needling + Ion Infusion Kit is one beauty product I aspire to have."
SHOP: Georgia Louise Hollywood EGF Micro-Needling + Ion Infusion Kit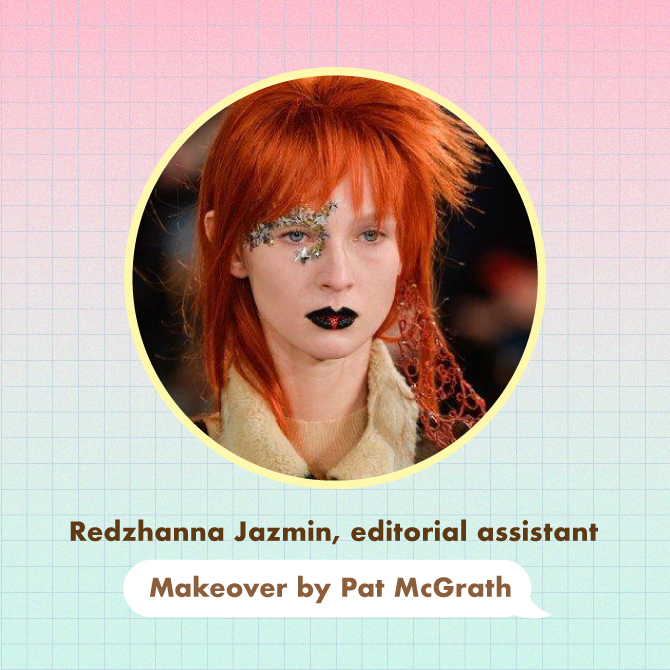 "I don't really wear makeup on a regular basis, but I love to play and experiment with it when I do. So, I can't think of anything I'd want more than for Mother McGrath to work her magic on my face. Obviously, it's a pipe dream considering she's one of the busiest makeup artists in the game, but hey—a girl can dream, okay? She's so influential and it's clear why—I can't name a look she's done that I didn't immediately want to replicate on my face (see: these feather lashes). Her style is distinct, but fluid; whether punk-derived, celestial-inspired, or classic, she can do it all. Mostly though, I'm just curious to see what she'd do with free reign over my face and what I can learn from her.
"PS: While it's true that I normally hate getting my makeup done in fear of bad brush hygiene and subsequent breakouts, I somehow feel like Pat McGrath probably cleans her makeup tools thoroughly. I stand by it: I'd happily offer myself as a canvas any day."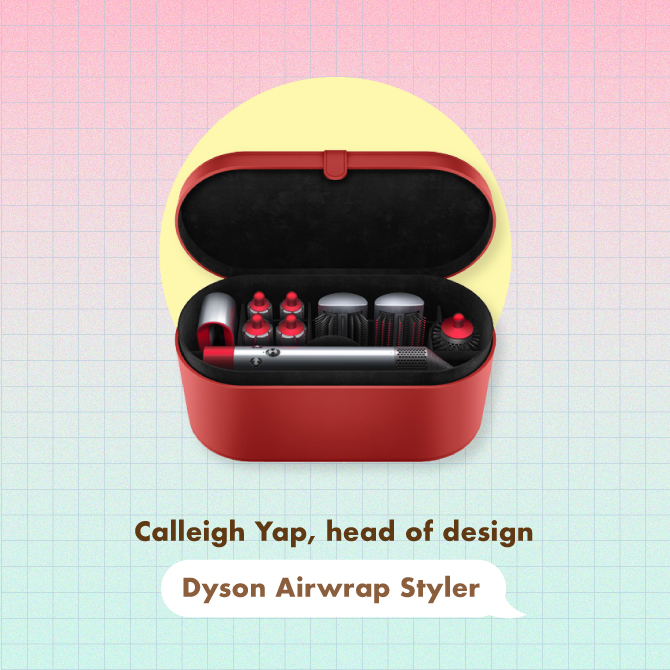 "After watching Wei Yeen's review on the Dyson Airwrap Styler, I've since dreamed of getting one for myself! I like how the Dyson Airwrap Styler is so versatile in function and it comes with various types of barrels and brushes—plus a dryer! Can we talk about how sleek and pretty the device is? It'll come in handy if I need to quickly add some volume to my hair. If my secret Santa is reading this, you know what to do."
SHOP: Dyson Airwrap Styler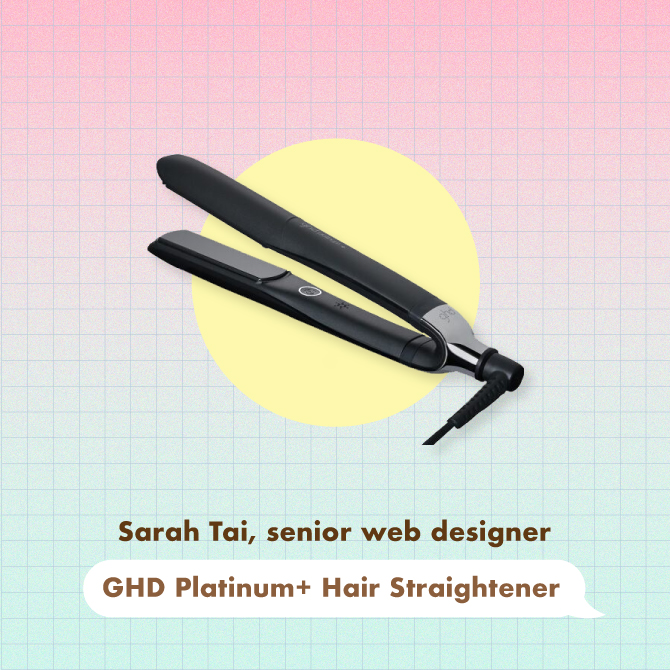 "I have to admit, I'm someone who rarely takes good care of her hair. Aside from the mandatory shampooing and conditioning, the most I'd treat it to is some hair mask—or, if I'm feeling generous (or ickier than usual) maybe a scalp scrub. So, it comes as a surprise to myself that I'd like a hair styling tool, especially when it's the last thing my hair could possibly need right now. Then again, it's also exactly what I'd need right now if I were to tame my unmanageable and frizzy mane.
"While I'm usually not particular about the brand or quality of a tool, I was absolutely blown away by the GHD Platinum+ Hair Straightener. I'm not exaggerating when I say that I've never had a perfect hair day, but this one tool actually made my hair look decent and healthy enough to make me want to take a selfie—and that's saying a lot because a camera to me is like what sunlight is to a vampire."
SHOP: GHD Platinum+ Hair Straightener Gift Set
For more Team BURO-approved guides, click here.
| | |
| --- | --- |
| SHARE THE STORY | |
| Explore More | |