It's never too early to start on anti-ageing—here are three products you can consider from the Shiseido Vital Perfection range
In case you haven't heard, preventative skincare is the best anti-ageing solution there is to ensure your skin looks forever young. If you've begun to notice a loss of skin elasticity along with a smattering of wrinkles and dark spots around certain areas of your face, consider kickstarting your anti-ageing routine, stat.
Not quite sure on where to begin? Try these age-defying products from Shiseido's revamped Vital Perfection skincare line. We rounded up a few steps you need to take to build your anti-ageing ritual:
Use a daytime emulsion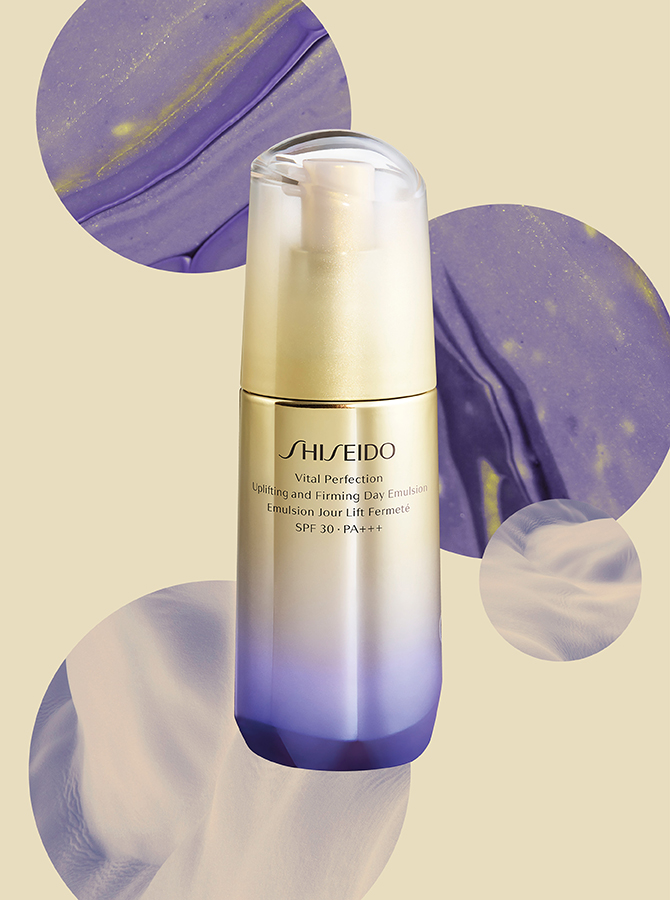 Targeted skin solutions aren't just made for your nighttime routine—Shiseido Vital Perfection Uplifting and Firming Day Emulsion is lightweight enough to be applied in the daytime without leaving your face a greasy mess. This emulsion helps to protect the skin from drying out and the harmful effects of UV rays, giving it a lifted, brighter appearance.
Tip: Don't forget to apply sunscreen—even after using the Day Emulsion!
Protect your eye area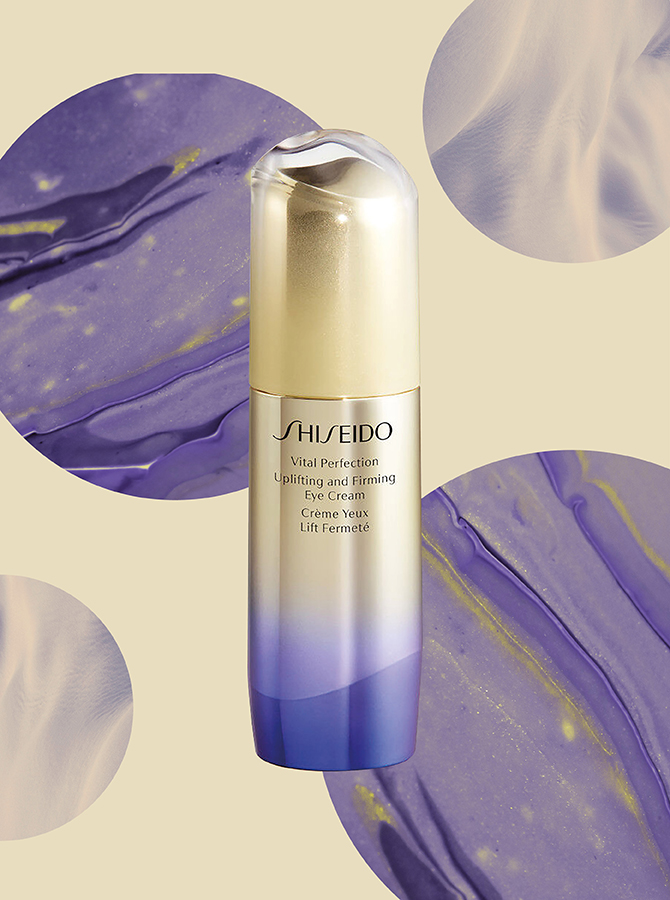 We can't stress this enough—an effective eye cream works wonders and especially so if you're prone to late nights. Shiseido's all-new Vital Perfection Uplifting and Firming Eye Cream was designed to combat age-related fatigue around the eye area.
Its active complex (Pine Extract, Coix Seed Extract and Sanguisorba Officinalis Extract) helps to maintain water balance and firmness, altogether reducing the appearance of wrinkles, dark circles and undereye bags.
Tip: Use this with the Uplifting and Firming Express Eye Mask from the same range for major eye-opening results.
Invest in a proper moisturiser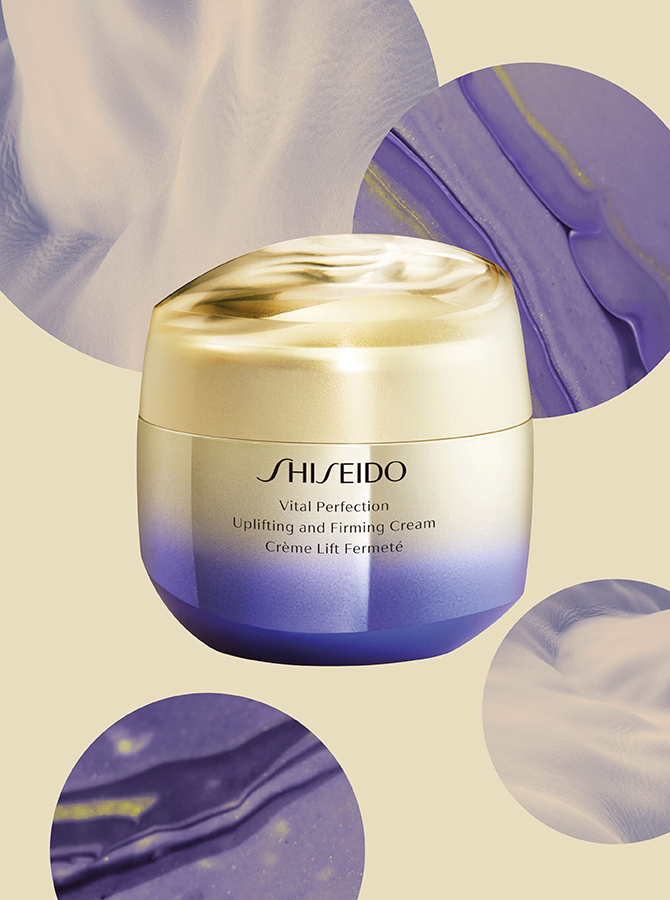 To seal the deal, a moisturiser with a chockfull of benefits is what your skin needs. The star of the Vital Perfection range is the Uplifting and Firming Cream, a luxurious moisturiser that counteracts the visible signs of ageing thanks to Shiseido's newly-discovered Kurenai-Trulift Complex—comprising Safflower Extract, Odoriko Botanical Extract and Bulgarian Rose Water. This winning day cream helps the skin self-regenerate for a firmer, more lifted look.
If your skin is on the dry side and needs a moisturiser that packs a punch, add the Uplifting and Firming Cream Enriched for a nourishing treat—your skin will thank you for this.
Tip: Apply the cream twice a day (in the morning and evening) and massage it in with gentle, upward motions.
Shiseido Vital Perfection is now available at Shiseido boutiques and counters at departmental stores nationwide.