Buro Loves
BURO Beauty Stash: Foreo's newest power-masking gadget, plus more new skincare from April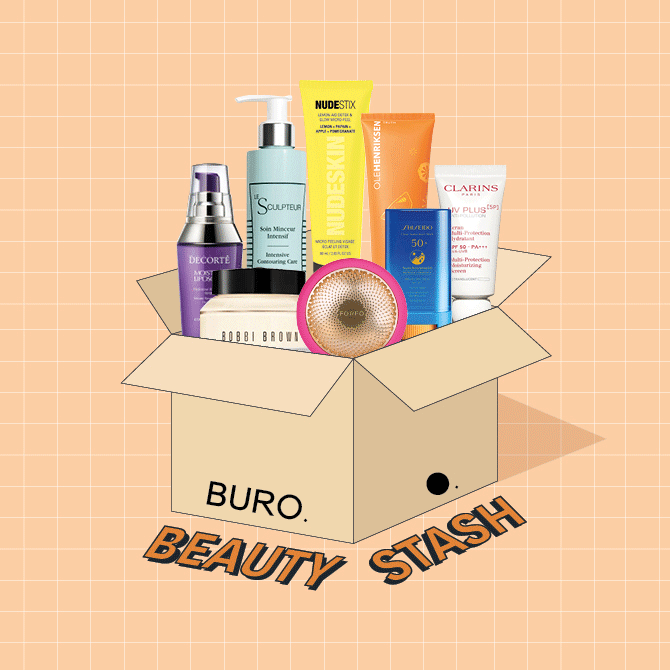 Can you believe that we're at the end of April? You know what that means—it's time for another review session of all the latest beauty gadgets and skincare saviours that have hit the market this month.
April was a pretty big month in terms of launches, and there are a lot of really exciting releases ahead. From Foreo's new power-masking tool to the newly-launched OleHenriksen brand to the best in body-sculpting tech, here are all the newest goodies in our beauty stash:
Foreo
UFO 2, RM1,250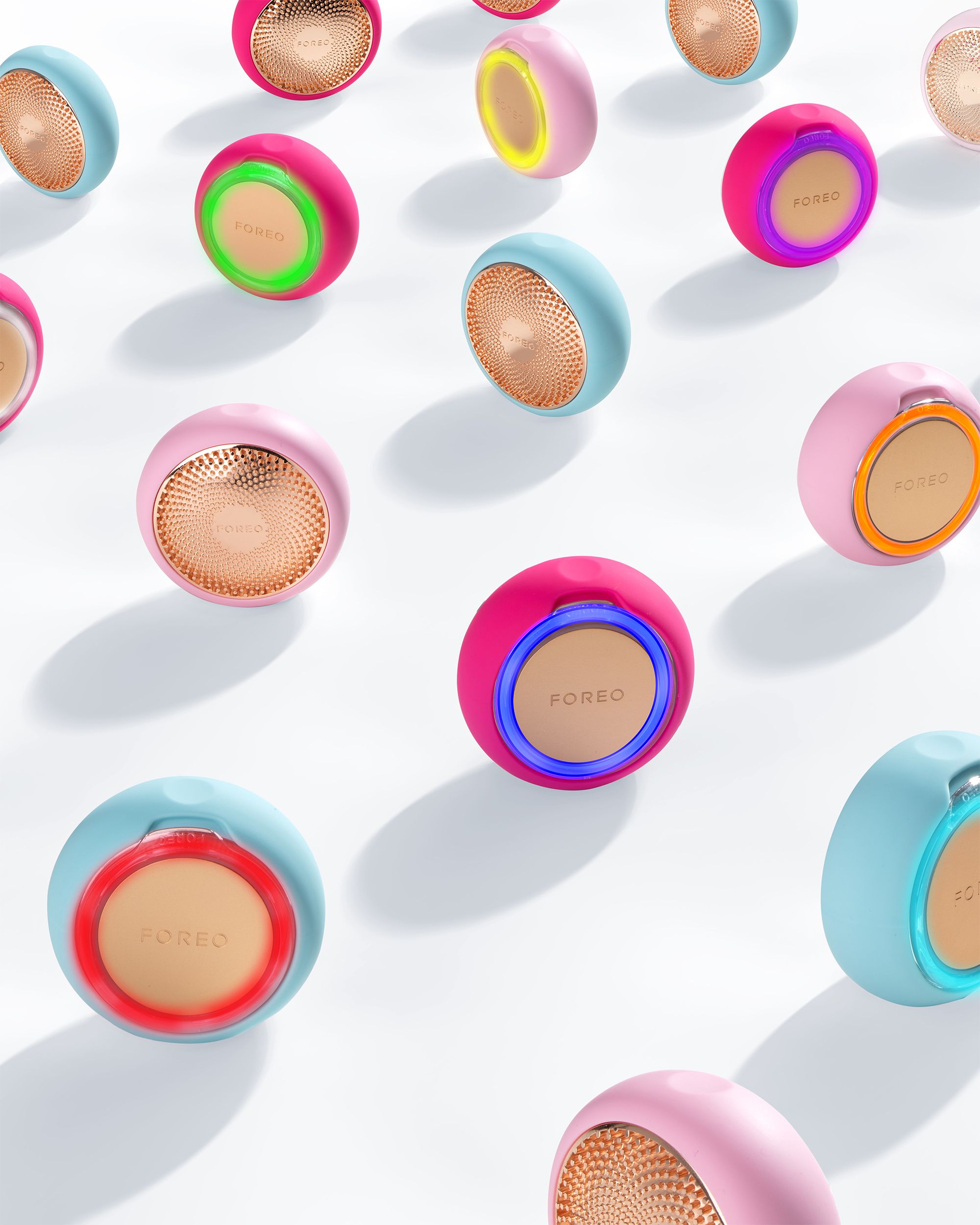 "Touted as a 90-second facial, the latest beauty gadget from Foreo features an array of beauty buzzwords in its purported benefits such as 8 LED light therapy settings, thermal and cryotherapy functions, as well as T-pulsation functions. While I'm still on the sceptical side of the LED light therapy train, I do have to say I was impressed by the sheer number of features this tiny gadget boasts—provided it works.
"Heads up—to use the UFO 2, you'll need to download the app first. It's pretty straightforward—if you're new to Foreo, you'll need to create an account first. As soon as you're all signed up, you'll have to fill in a questionnaire that covers your skin type, your water intake and other general lifestyle questions. Then, you can go on to setting up your device, which is again, very straightforward and easy. I really appreciated the user-friendly app interface, and there are a lot of resources on there for anyone struggling to work out how to use the device.
"I used the Foreo Hyaluronic Acid and Red Algae Mask with my UFO 2 because my skin is really struggling with texture and dryness at the moment. All you have to do is choose the corresponding treatment to your mask in the app, and you're good to go. As your treatment progresses, a nice lady guides you through each step. After my first rodeo, however, I did mute her as I was sure I'd gotten the hang of it. I repeated the treatment three times in total, and I have to admit that it was so much fun (and there was so much serum left in the packet—how could I let it go to waste?). Overall, I did really like the feeling of the treatment, and I liked how bouncy and hydrated my skin felt after (though, to be fair, that may have just been the work of the hyaluronic acid).
"The cleanup was super easy, too. All I had to do was rinse the device with water and it was good to go! I particularly like that you don't actually have to use a Foreo brand mask to use the UFO 2—this gadget works with any mask as it has customisable smart control! So, in addition to getting a little Foreo-approved facial in once in a while, you can also maximise the benefits from any of your favourite sheet masks. All in all, if I had to, I'd probably purchase it again." — Redzhanna Jazmin, Beauty Writer
OleHenriksen
The New Collection
View this post on Instagram
READ: OleHenriksen is finally coming to Malaysia—here are all the details from the man himself
"In case you missed it, the brand only just launched in Malaysia last week, and I had the unique pleasure of learning about it from the man himself. First off, Mr Henriksen is turning 70 years old, and his skin is frickin' amazing. If anyone can vouch for his products, it's him. However, he's not here right now, which means you'll just have to take my word for it.
"I've tried a few of the products from the OleHenriksen lineup now, including the Truth Juice Daily Cleanser, the Glow2OH™ Dark Spot Toner, the Banana Bright Eye Crème, the Banana Bright Vitamin C Serum, the C-Rush Brightening Gel Crème, and the Cold Plunge Pore Mask. Let's tackle this systematically:
"I found the daily cleanser to be a good option for mornings—it thoroughly cleanses skincare residue from the night before without being stripping on the skin. It doesn't foam up as much as I'd like it to, but it gets the job done and leaves my face soft and hydrated. The reason I recommend it for mornings specifically is that it doesn't play well with double cleansing—I found that it didn't foam up at all if I'd applied it after cleansing balm, and I needed another cleanser to get my face properly clean. It has a pretty strong orange-and-vitamin-C smell, which comes from the antioxidant-rich vitamin C and the fragrance in the product. I'm not crazy about the smell (my vitamin supplements smell exactly the same), but that doesn't mean that you won't like it!
"Next, the toner is really strong smelling, but I thought it did a nice job of instantly brightening my face as it claimed it would. Further, the serum feels really nice and lightweight on the skin, and actually does what it claims to. My skin was hydrated and soft, and it looked really radiant (if I do say so myself). The eye cream is a rich, and hydrating consistency, but it has a little shimmer and pigment in its formulation—I'm not sure how I feel about that. That said, this makes it a nice option for the daytime, and especially for those days where I'm running on a sleep deficit (so, most days for me).
"The gel creme was one of my favourite products in the line. It's touted as a lightweight moisturiser, but I actually disagree with this claim—in my opinion, it's very rich for a 'gel' texture. However, as my skin is quite dry and flaky at the moment, I really appreciated the richness of this particular formulation. The one thing I wasn't too keen on is that the cream leaves a little too much shine, so I would consider it more of a night-time ordeal. If I were to use it during the daytime, I would need to powder vigorously. What I would actually recommend is to use the serum as your moisturiser during the day, and keep the gel creme for the wee hours of the night.
"The one product I probably wouldn't recommend from this line is the mask. From a novelty perspective, it's a fun colour and it has a really nice cooling effect, but overall, I found that it irritated my skin. I followed the mask up with the brand's products after applying the rest of my skincare, and it left my entire face red and inflamed (something that didn't happen when I used the rest of the products on their own). With that said, my skin has been particularly sensitive lately, so this may just be a product for more resilient complexions.
"Overall, I wasn't a huge fan of the fragrance in the products—I have no personal vendetta against fragrance, I just don't think that it smells particularly good, nor is it necessary in the products. That said, I did really like most of the lineup that I tried, and I will continue to use them to see how they fare!" — Redzhanna Jazmin, Beauty Writer
Nudestix
Nudeskin Skincare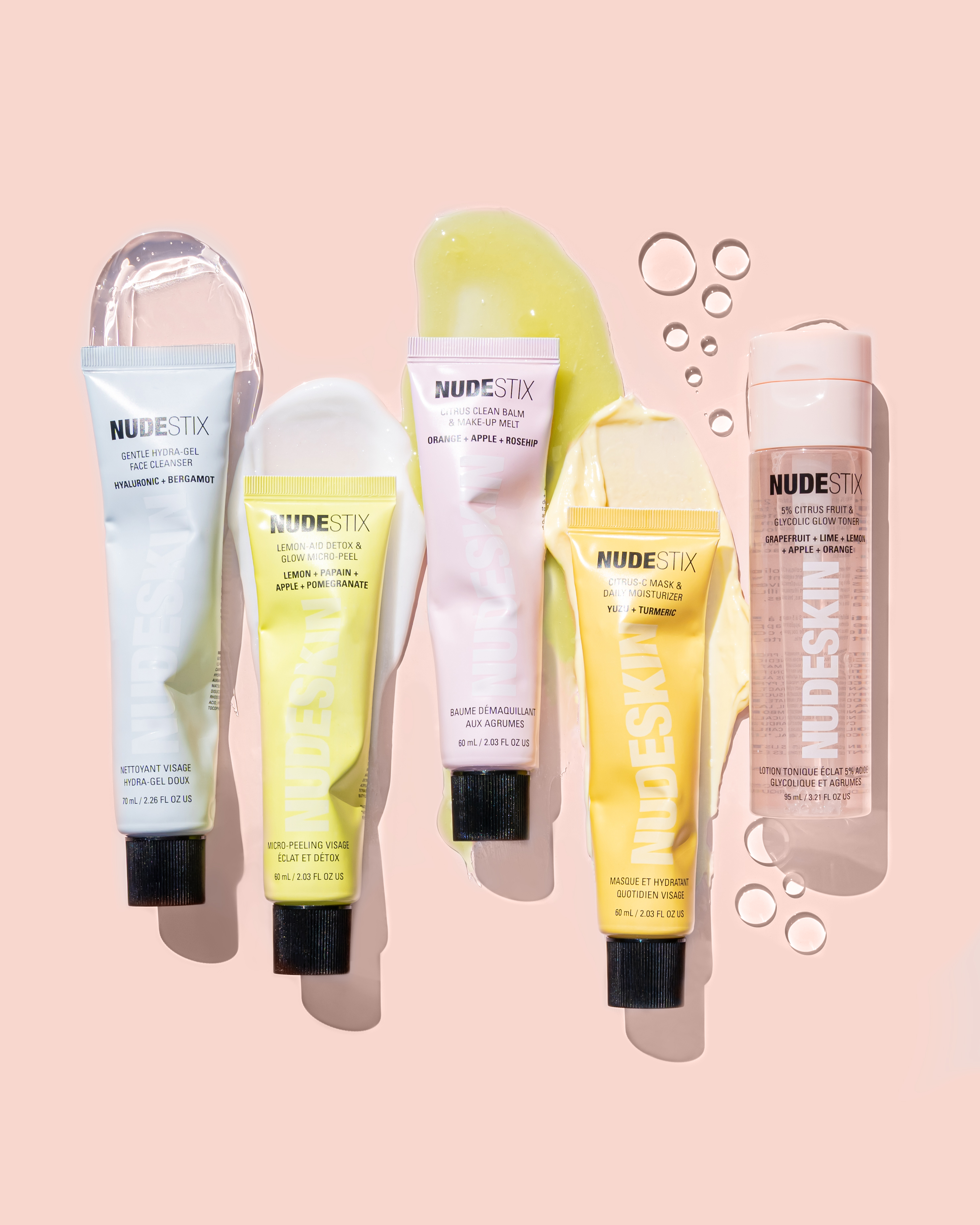 "I managed to get my mitts on most of the new Nudeskin collection, including the Citrus Clean Balm & Make-Up Melt, the Gentle Hydra-Gel Face Cleanser, the Citrus-C Mask & Daily Moisturizer, the Lemon-Aid Detox & Glow Micro-Peel. By far, the best thing in the lineup is the cleansing balm. It smells good and does a decent job of getting makeup and sunscreen off the face at the end of the day. I just wish it spread more easily—this is actually a recurring problem with the line as a whole. It takes quite a lot of product to get a good glide going, but on the plus side, it does emulsify beautifully and wash off easily. Fair warning, though: It stings the eyes so avoid the area at all costs.
"The gel cleanser wasn't my favourite—with this formulation, a lot goes a long way. It sort of disappears into the skin unless you use enough of it, but when you do, I'll admit that it does deliver a really nice cleanse. I love how lightweight it is and how it doesn't leave my skin dry even without the cleansing balm to back it up.
"Next, I found the mask-and-moisturiser hybrid to be a similar consistency to the Dr Jart+ Ceramidin Cream, if not slightly thicker. Overall, it feels really nice on top of the skin, it doesn't cause redness, and there isn't a very strong fragrance despite boasting yuzu and turmeric as the main ingredients on the packaging (which I actually appreciate, after the fragrance-full OleHenriksen lineup). That said, I personally wouldn't use this as a day moisturiser—I feel it would be much more beneficial as a sleeping mask instead.
"Finally, the exfoliating peel is a nice idea, but I have to admit that I was disappointed by the execution. The application is simple—simply dot it onto the face and rub gently in circular motions until it pills up and 'peels'. At least, it's meant to peel the face as it pills up, but if I'm honest, I didn't really notice a difference between the 'before' and 'after' of my skin. All in all, it felt very gimmicky—the pilling is most likely due to the product's formulation as opposed to the product's efficacy. On the bright side, however, I experienced no irritation, and it didn't leave my skin super dry. That said, overall, I don't think I would repurchase this product." — Redzhanna Jazmin, Beauty Writer
Decorté
Limited-edition Sakura Moisture Liposome Kit, RM550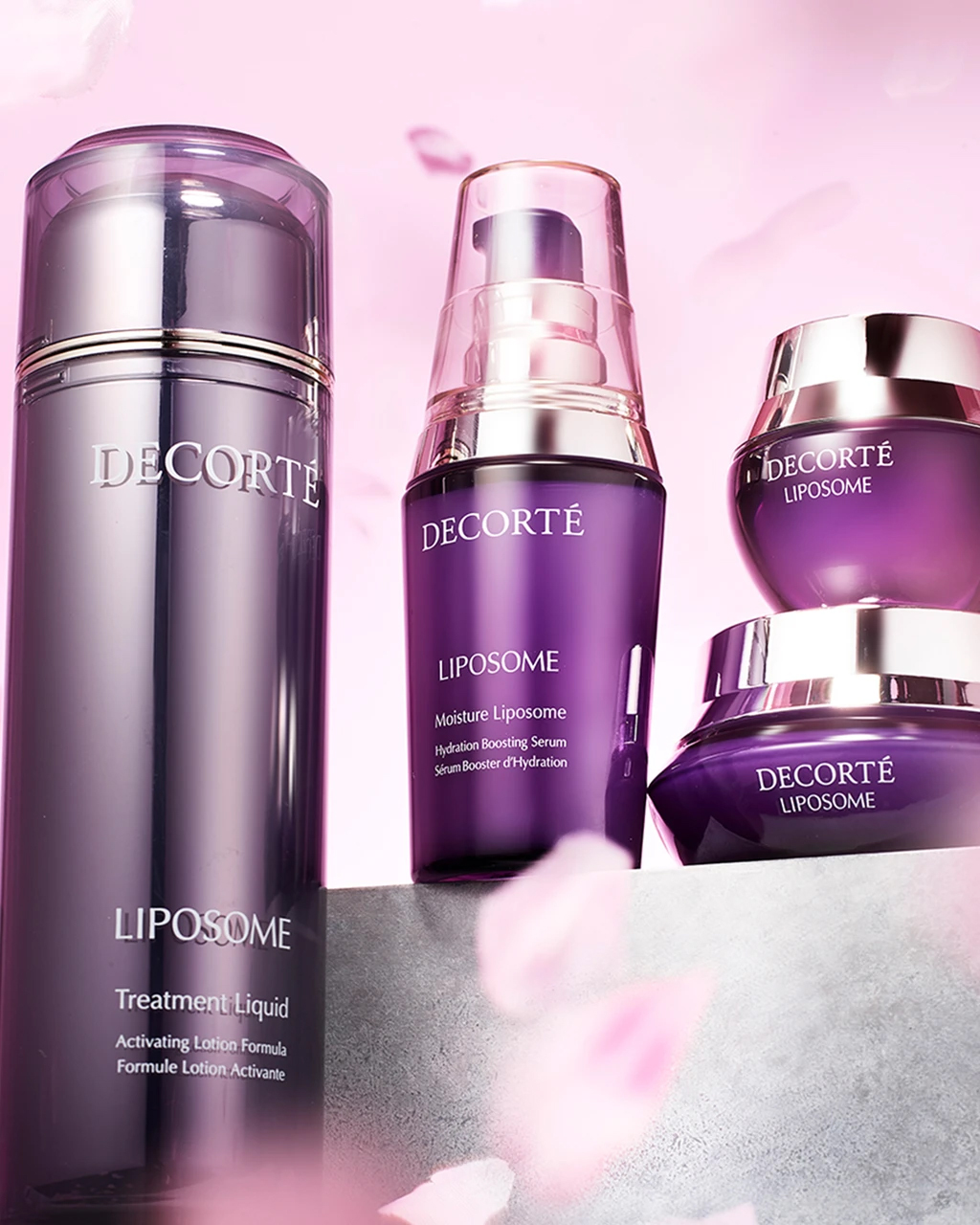 "Right off the bat, the limited-edition kit is really pretty—a watercolour design decorates the paper packaging that contains the two products, and it looks really nice on my vanity. As for how the serum and lotion combo fares? Well, we're getting there. Firstly, it's important to note that at this point in time, my skin is decidedly oily with a few patches of dryness here and there. This usually means that it is looking for lightweight, yet effective hydration.
"I used the products on their own after cleansing, with no makeup or moisturiser or SPF over the top (I was indoors the whole time, don't @ me), and I found that they were actually pretty sufficient on their own. The serum promised all-day, time-released hydration, and that's exactly what it delivered. Supposedly, the 'time-release' factor comes from the 'liposome' technology—the hydrating goodness is encapsulated within a biomimetic (read: mimics the skin) phospholipid bilayer which steadily releases the hydrating ingredients in the formula over the course of a few hours.
"The Treatment Liquid has a light, fresh fragrance to it, and was quite the pleasant surprise. I didn't exactly use the 'Activating Lotion' as directed (it says to use it on a cotton pad—I just used my hands as there's less product waste that way), but I found that despite the super weightless, watery texture, it did keep my skin plenty hydrated over the course of the day. Overall, both products lived up to the hype." — Redzhanna Jazmin, Beauty Writer
Bobbi Brown
Vitamin Enriched Face Base + Eye Base, RM248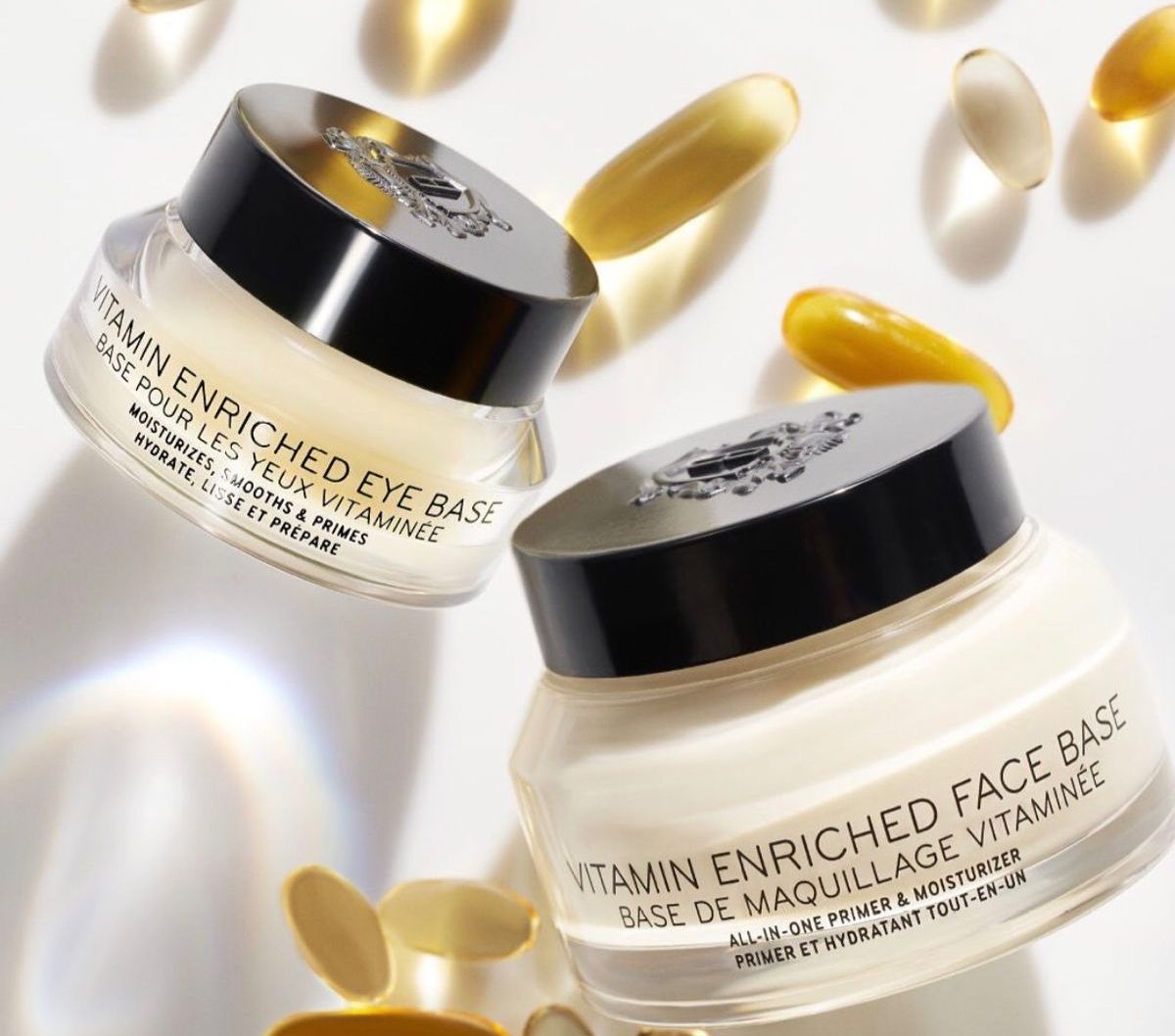 "Since my first introduction to Bobbi Brown's skincare range via the Hydrating Water Fresh Cream, I've become an avid fan. Hence, I was pretty psyched when I received the Vitamin Enriched Face Base to try, and right off the bat—or rather, off the cap of the jar—it was an instant hit in my books. There's a slight citrus scent (grapefruit and geranium, according to the site), which does wonders to the mind in the morning, and the texture is quite thick/dense. And yet, it melts into the skin upon application without leaving any grease. Instead, my skin felt soft and smooth.
"Scent and feel aside, this Bobbi Brown bestseller is a two-in-one product, acting as both a primer and moisturiser. With shea butter, vitamins B, C and E, it's great for anyone with dry or dull skin concerns. That being said, I reckon it's not rich enough for nighttime use if you sleep in an air-conditioned room. I do vouch that it works well as a primer, though." — Rachel Au, Editor
Shiseido
Clear Sunscreen Stick, RM120
"Just because you've applied suncare in the morning before leaving your house, it doesn't mean that protection lasts all day. But of course, if you have a full-face of makeup or don't want to be carrying your makeup tools around, this Shiseido Clear Suncare Stick SPF 50+ does come in handy. Its small size makes it easy to carry in your (almost) tiniest handbag, and because it's a clear sunscreen stick, it's easy to apply without worrying it'll mess up your makeup.
"True enough, I just glide it on my face, and the touch-up is complete. No residue, no sticky feeling, no makeup creases. It works for the body too, and because it's 'Very Water Resistant', you can take it out for a day at the beach or for sports activities. There's a very light fragrance too, if that's something you're wary of, but personally, it didn't affect my skin. On the contrary, it's made with more than 50 per cent of skincare formula ingredients to keep the skin well-moisturised throughout the day. It's as essential as a hand sanitiser in my handbag these days!" — Rachel Au, Editor
Clarins
UV Plus [5P] Anti-Pollution Rose, RM185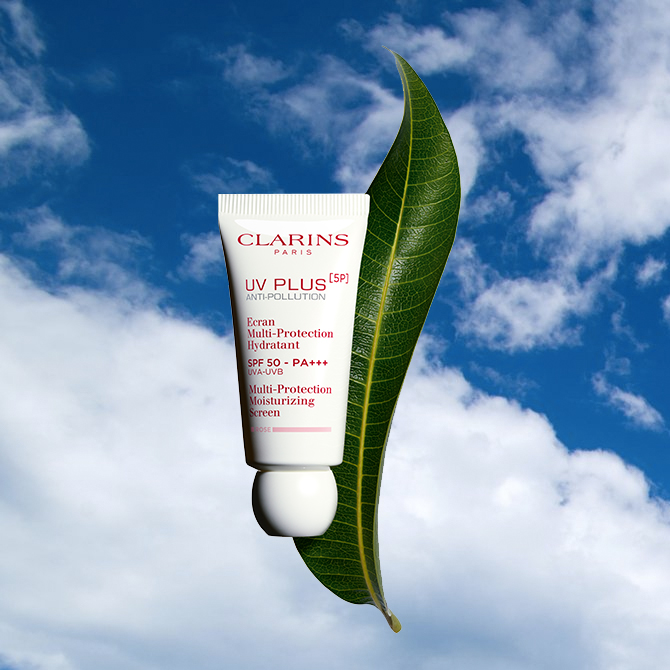 "Another SPF on my list this month is the Clarins UV Plus [5P] Anti-Pollution Rose, which promises to protect the skin from five primary pollutants in our everyday life: atmospheric, indoor, pollen, blue light and photo-pollution. At the heart of Clarin's new sunscreen is organic mango leaf extract, which enhances the skin's self-defence system by a whopping 64 per cent. Texture-wise, it's a lightweight gel cream with a subtle fragrance, and though it looks thick on the first squeeze, it absorbs into the skin easily with an invisible finish. Within seconds, the skin feels hydrated and smooth, with zero grease!
"While Clarins could have made a one-product-for-all, the brand has instead offered it in three shades to match your skin's needs: Translucent, Lavender and Rosy. I tried the Rose shade, which is slightly tinted to give the skin an instant healthy glow." — Rachel Au, Editor
Sisley
Le Sculpteur, RM950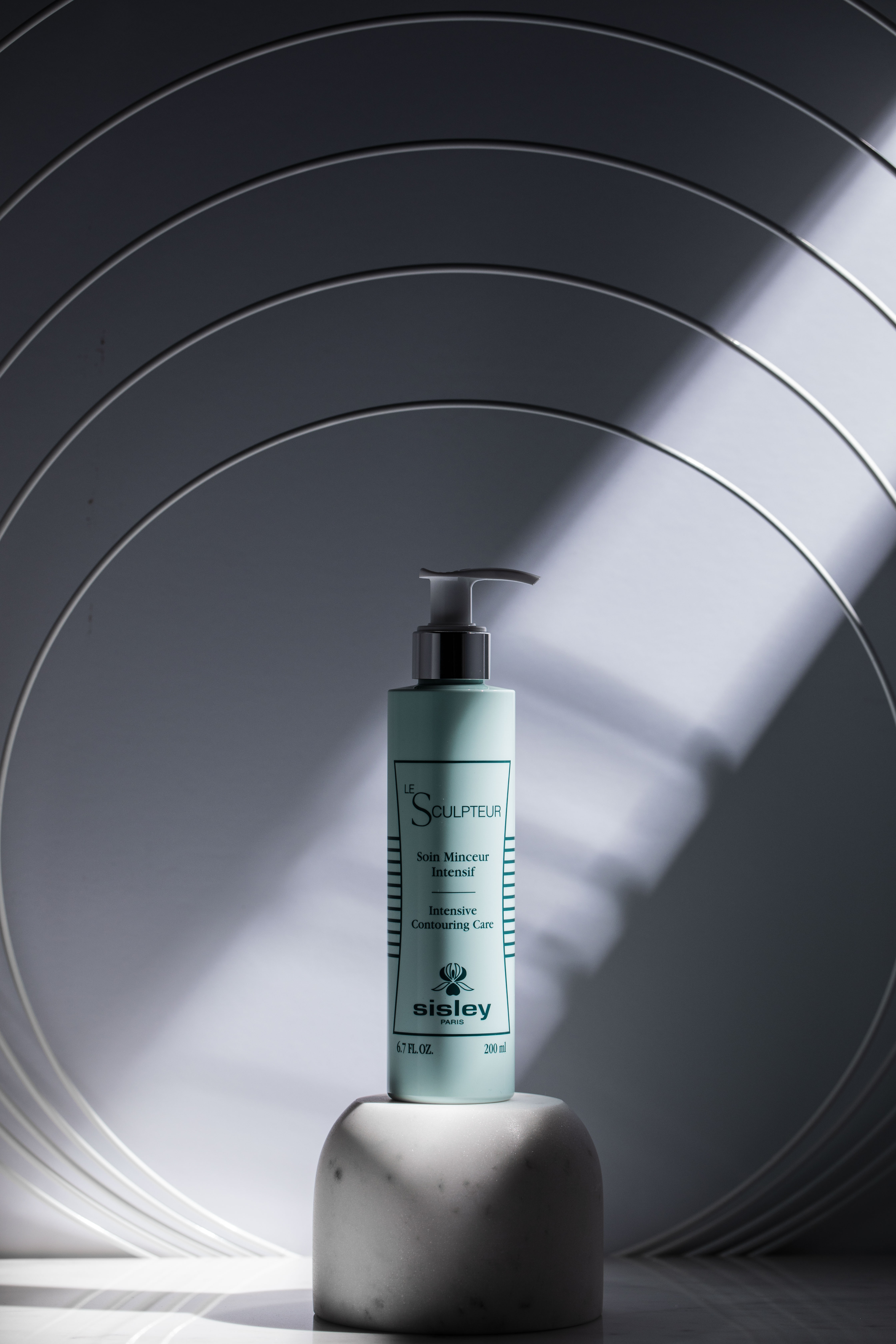 "I think it's important to preface this by saying that there isn't a 'miracle' product that can get rid of your cellulite. Cellulite is a totally normal thing to have (it does, after all, affect 80 to 90 per cent of the female population), and it is absolutely nothing to be ashamed about. You can be extremely toned and still struggle with cellulite, so rest assured that isn't a testament to how 'fit' or 'healthy' you are, nor does having cellulite make you unattractive. That said, it's understandable if you do want to even out the texture on your thighs, buttocks, stomach, hips, or arms. Enter: Le Sculpteur.
"Sisley's new contouring body care product is, according the brand, an 'innovative patent-pending approach to body contouring, born out of the collaboration between Sisley Laboratories and the University of Paris'. The formulation is packed with ingredients such as pink berry oil, caffeine, cedrol, white ginger extract, mandarin extract, andiroba oil and exopolysaccharide from plankton. Together, they supposedly minimize the appearance of cellulite over the course of 14 days.
"The application of the product comes in two steps: The first is to stimulate, and the second is to sculpt. To stimulate the areas, pinch areas of concern with the tips of the fingers and 'perform rapid and intense back-and-forth and up-and-down movements' with your fists clenched before application. This is supposed to wake the skin up and
| | |
| --- | --- |
| SHARE THE STORY | |
| Explore More | |