It has been a hot minute since our last BURO Beauty Stash roundup (two months, to be exact) and, in that time, I've tried and tested even more beauty launches. So, as always, I'm back with another review roundup… only this time, with a twist. This month, it's not just great products that have made the cut—it's truly exceptional ones that have become proper staples in my routine.
From Tatcha's colour-changing clay mask to IT Cosmetics' brand-new your-skin-but-better CC cream, here are five new products I absolutely cannot live without:
IT Cosmetics
Your Skin But Better CC+ Cream Nude Glow Clear SPF 40, RM183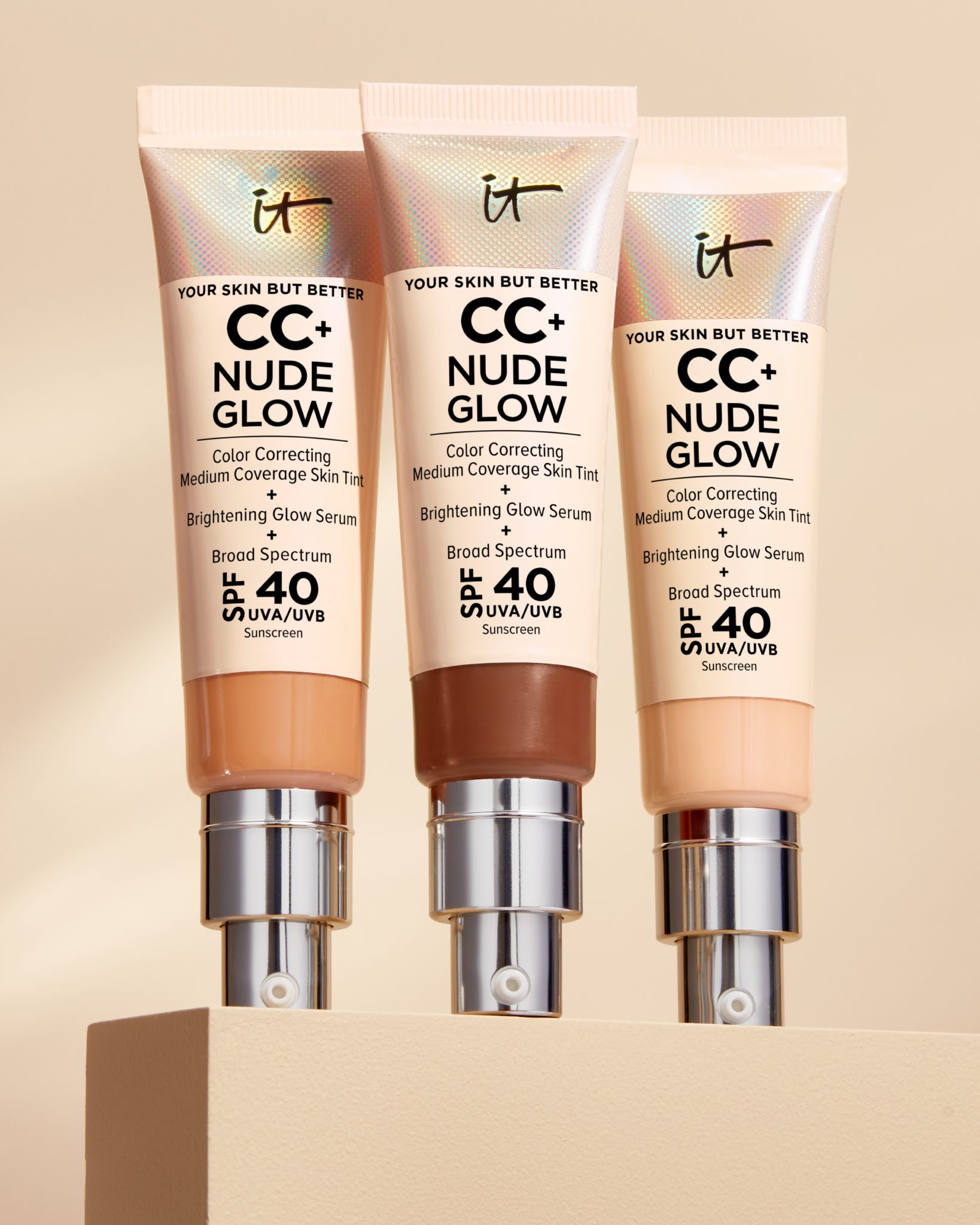 I'm ashamed to admit it, but IT Cosmetics is a brand that has really flown under my radar until recently. Fortunately, I attended a masterclass with the brand's Global Brand Ambassador, Shannon Pirie, whose passion for this product and the brand piqued my interest.
This product was everything I'd hoped it would be. A whopping 90 per cent of the new Nude Glow formulation is comprised of skincare ingredients alone (SPF filters included!), allowing the CC cream to feel more like a weightless second skin as opposed to a mask. Better yet, while it does deliver on its promises of medium coverage, it doesn't look cakey on the skin at all. Rather, it gives my complexion a skin-like, smooth finish that stays matte all day long after being set with just a touch of powder.
NOTE: For those worried that medium coverage won't be enough, rest assured. CC creams are colour-correcting (hence, the name), meaning that they are designed to tackle uneven skin. Pirie sold me on the product when she demoed it and I watched her severe rosacea disappear with just a single swipe. It wasn't a fluke, either—I have plenty of dark marks leftover from my pre-Accutane days, and this CC cream took care of them in seconds.
My first experience with this product was a rousing success—after a day of running errands, my base survived both my mask and the Malaysian humidity with little transfer and no separation whatsoever. It's an impressive feat in itself, but I was determined to see just how far I could push it. Cue: A set of gruelling experiments to follow that involved hiking to (and swimming in) a waterfall, a full-body workout, and a fat nap. I'm pleased to report that, even in the harshest conditions I could muster up, it did not budge at all.
All in all, I'm blown away. Not to mention, you only need a small amount of this to cover your whole face, so I expect this to last me a very long while yet. Now, while I'll still be reaching for my longtime favourites for more formal occasions—namely, the ByTerry Hyaluronic Hydra Foundation and the Sulwhasoo Perfecting Foundation—this CC Cream is by far my new everyday go-to base product. It works so well for my combination, breakout-prone skin and is now a staple in my routine. I have just one complaint, however—the shade range leaves something to be desired, so I cannot recommend this for those with deep skin tones.
Tatcha
The Clarifying Clay Mask, RM350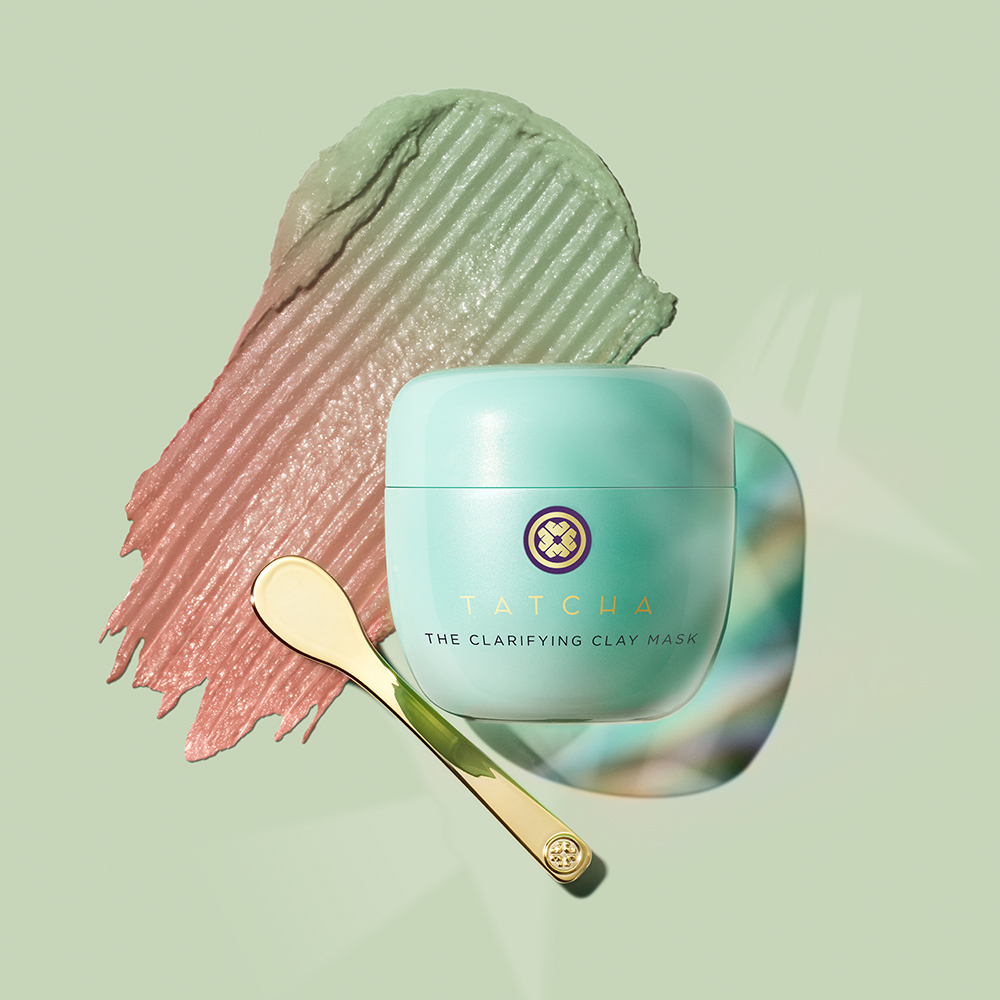 For me, clay masks are generally too finicky. Having to leave a product on for 20 minutes, only to have your skin feel stripped and dehydrated once it has been washed off is too much faff for too little reward. Fortunately, for those like me who aren't fans of the drying texture of traditional clay masks, I've found the perfect solution.
Whipped in texture and easy to spread, the Tatcha Clarifying Clay Mask is the ultimate end-of-day ritual. It applies beautifully, warming as you smooth it over your face, thanks to the addition of Japanese volcanic ash. Then, as it is rubbed into the skin, Japanese konjac gently exfoliates your complexion while the mask changes colour from a rich matcha green to a nude pink. The texture of the clay is also unlike anything I've felt before—the only way I can think to describe it is luxury itself.
Better yet, it takes just three minutes (five minutes max) to work its magic—I'll wash my face, dry it off, and apply this mask over the top just before I hop in the shower. Then, while I'm waiting for my conditioner to soak in, I'll rinse it off (with lukewarm water) and finish up, after which point I'm left with smooth, glowing skin. It's a dream!
Patrick Ta
Major Glow Softening Lip Masque, RM105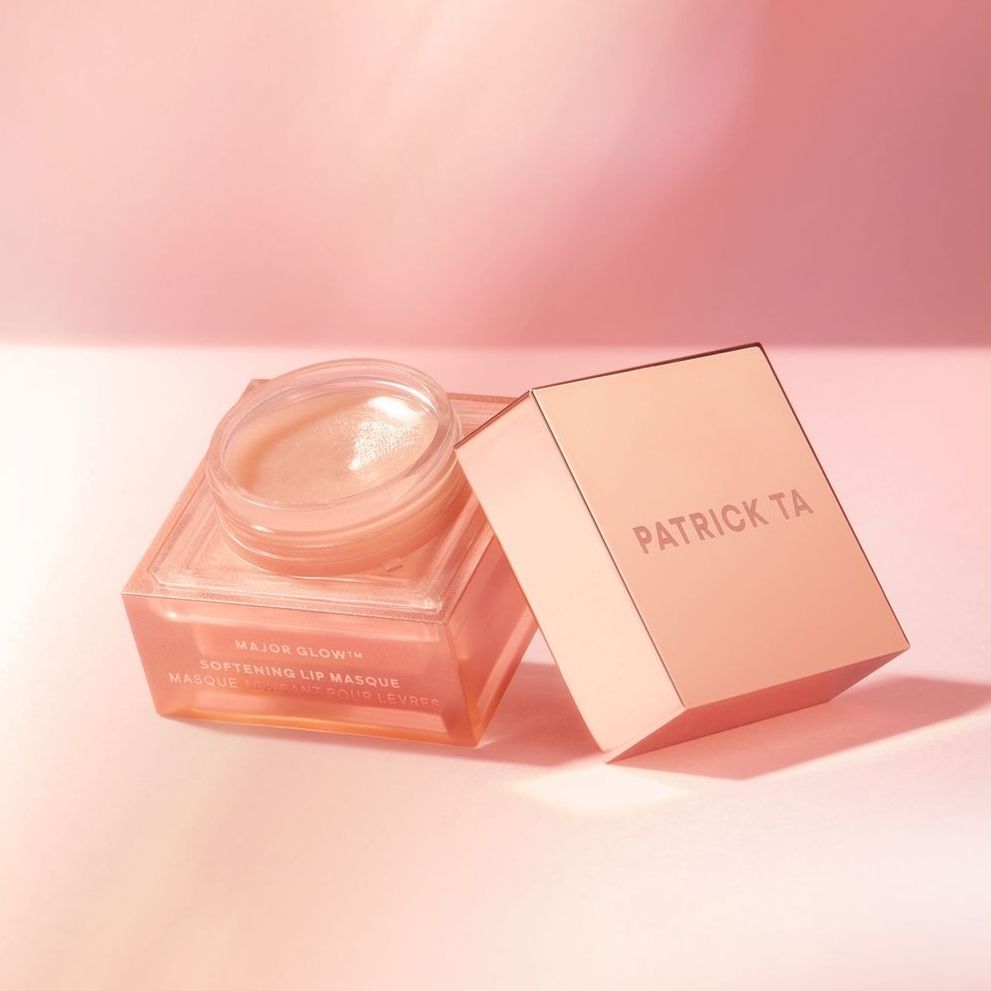 As someone who has been struggling with excessively dry lips as of late (thanks, Accutane), I've been on the lookout for a good lip mask. I do already have two go-to reliables—Tatcha's Kissu Lip Mask and the Fresh Sugar Advanced Therapy Recovery Lip Mask—and both work wonders, but I prefer to switch up my routine once in a while.
Enter: Patrick Ta's recent launch in Malaysia. The lip mask from the brand is great for versatile use—whether I'm prepping my lips for makeup or I'm headed straight to bed, it works to smooth and nourish my pout. It has a similar scent to the La Mer Lip Balm (another favourite of mine), but a much thicker, velvety (but non-sticky) consistency.
I've been using this religiously, and I can confirm that applying it to wet lips yields the best results—long-lasting hydration and soft, plump lips that are perfect as is or under lippy.
Olaplex
No. 9 Nourishing Hair Serum, RM150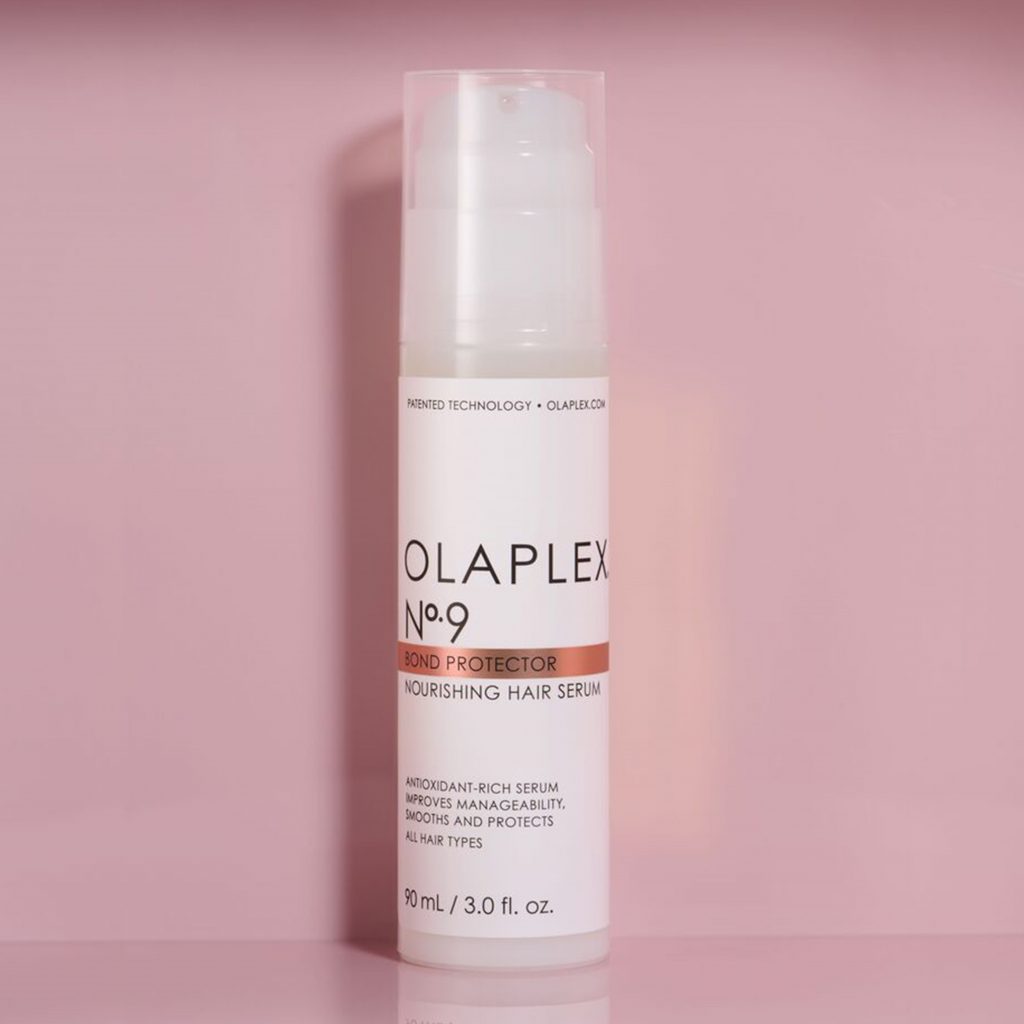 My hair type is best described in one word: Unruly. While I don't mind that it's perpetually messy (I chose the haircut and the perm, after all), I've run into a lot of trouble trying to deal with my damaged, dry, and frizzy lengths. The Olaplex brand has had my attention for a long while now, so when I was sent their new No. 9 Nourishing Hair Serum, I was over the moon.
This lightweight, leave-in serum is the perfect one-step post-shower routine for me. It's packed with antioxidants which help to nourish the hair and protect against environmental damage, in addition to heat-protecting ingredients that work at temperatures up to 230ºC. I use it as and when I need it—usually post-shower, but also on my (dry) day two hair for an anti-frizz and shine boost.
Since I introduced it into my hair care routine, I've noticed that my hair has become significantly more manageable over time, and far softer than it has ever been—all this with just one extra step in my routine! Plus, it doesn't weigh my hair down so I don't have to compromise on volume, which is ideal for my thinner strands.
Meeth
& Skin Oil, RM222
As I've mentioned, I've been on Accutane for a while, which has thoroughly depleted my skin's hydration reserves. Now, while I've got the skin on my face and lips under control, I've been struggling to find a product that is heavy-duty enough to tackle the rest of my body. You see, my regular body moisturisers do work well, but I find that they end up needing regular reapplications as they are too lightweight. Needless to say, Meeth's new body oil came at just the right time.
This body oil is everything a girl could ask for—it's lightweight, absorbs instantly, is completely non-sticky and leaves the most wonderful scent behind on my skin.
Rice barn oil, avocado oil, plant-based squalene and extra virgin jojoba oil are the key players in this formulation, and they do an incredible job of nourishing, moisturising and smoothing my painfully dry skin. I only need to apply it once post-shower for all-day hydration, and it gives my skin the most luminous glow. That's not all, either—in addition to the body, it can be used on the face and the hair too! Personally, I like to use it as a cuticle oil during my at-home mani-pedi sessions. In short, I'm obsessed!
Find more beauty reviews like this here.
| | |
| --- | --- |
| SHARE THE STORY | |
| Explore More | |