Shiseido introduces the third generation of their Ultimune Concentrate, Sulwhasoo's Concentrated Ginseng Renewing Cream EX gets a makeover and more skincare launches from August
What do you desire? Is it eternal youth? Is it a totally flawless complexion? Well, we can't help you with either of those things, but we can introduce you to a few products that will get you pretty darn close.
Ahead, find all the skincare products we're currently loving in our August stash:
Shiseido Ultimune 3.0 Power Infusing Concentrate 30ml, RM320
"It's not Shiseido's award-winning serum for nothing. Now in its third edition, the evolved Ultimune with its ImuGenerationRed Technology strengthens skin and boosts its inner defence system for long-term benefits. Featuring the extracts of the Heart Leaf plant and Fermented Roselle, the skin is renewed to look more radiant, feels moisturised and smooth, and reduced the appearance of fine lines. My first impression of the serum was its silky texture, which came off as quite comforting to touch. There's no sticky feeling after and after just several days, I could see that my skin looked more even-toned, and it certainly felt more moisturised. A little goes a long way too—one pump-ish is all it takes."—Rachel Au, Editor
Clarins Double Serum Eye, RM295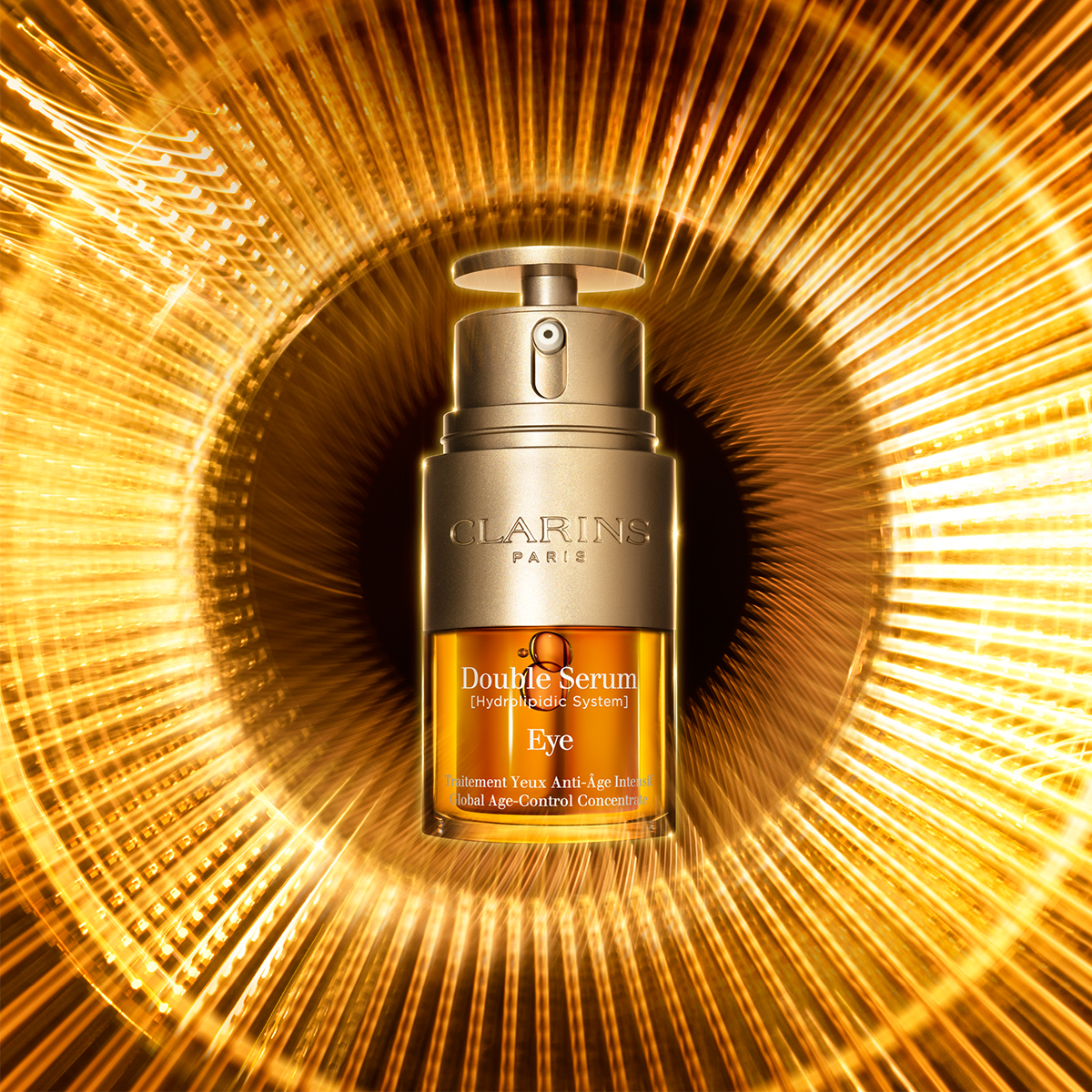 "My first thought when pressing out some of the Clarins Double Serum Eye to capture its texture for TikTok was, "Oh, it looks quite rich." For some, this is excellent; but my skin isn't dry or all that mature (yet). However, I didn't have anything to worry about—this eye serum sinks in like a dream, without any sticky or greasy sensation. In fact, I found myself having to work quite fast with it.
"Like the Double Serum for the face, this version for the eyes also comes with an adjustable pump, so I could choose to use more or less product. It's a very thoughtful feature and so convenient, especially when we're able to travel internationally again. The "double" in its name comes from being two-parts water and one-part oil. This gives it the comfort of a cream, with the tightening effect of a gel. A single pump dispenses both—a yellow fluid and white cream—which I mixed with my fingertips, as Clarins recommends doing, before applying.
"Another point in this serum's favour is its pleasant, slightly floral scent that's quite relaxing. Performance-wise, its two star ingredients—organic wild chervil and turmeric extracts—are powerhouses when it comes to active ingredients. Wild chervil also helps to boost the production of Alpha-V integrins: proteins that assure cell adhesion to decrease signs of ageing. I do notice my eyes looking brighter, less puffy, and the skin around it isn't as creased."—Adelina Tan, Deputy Editor
Skin Inc Pure Deepsea Hydrating Mask 50ml, RM335
"When I caught wind of this gel sleeping mask, I just had to try it out for myself. This mask is customisable, thanks to Skin Inc's Proprietary Encapsulation Technology. You can add a shot of 1000 individual microcapsules into the product of your choice, and the goodies suspended within each bubble will stay separated from the formulation up until the point where it touches your skin. In theory, this ensures that your actives are kept as fresh as possible.
"I added three booster shots into my Pure Deepsea Hydrating Mask—Detox (alpha lipoic acid and CoQ100), Glow (ferulic acid and multivitamins (B3, B5, C, E)), and Soothe (ceramide and hyaluronic acid). Personally, I'm not a huge fan of the booster shots—I find them to be a little wasteful packaging-wise, considering that the shot contains just 3.5ml of product. I'd rather have the option of customising the mask directly through the website or store and having it pre-mixed. That said, the pseudo-syringes did make for a very satisfying mixing process, so I suppose you win some and you lose some.
"As a product, the gel mask is very, very lightweight. It applies nicely, leaving a cooling sensation on the face and a slightly sticky residue. A little goes a long way with the mask as it spreads super easily, so make sure you're being conservative with your spoonfuls. All in all, I don't find that it is hydrating enough as an overnight mask (it's always pretty much gone by the morning), but it is great for my daytime needs. I'll usually apply it in the morning as a wake-me-up step and leave it on as I go about my #WFH day—it works much better for me this way."—Redzhanna Jazmin, Beauty Writer
Caudalie Vinosource-Hydra Grape Water Gel Moisturizer, RM165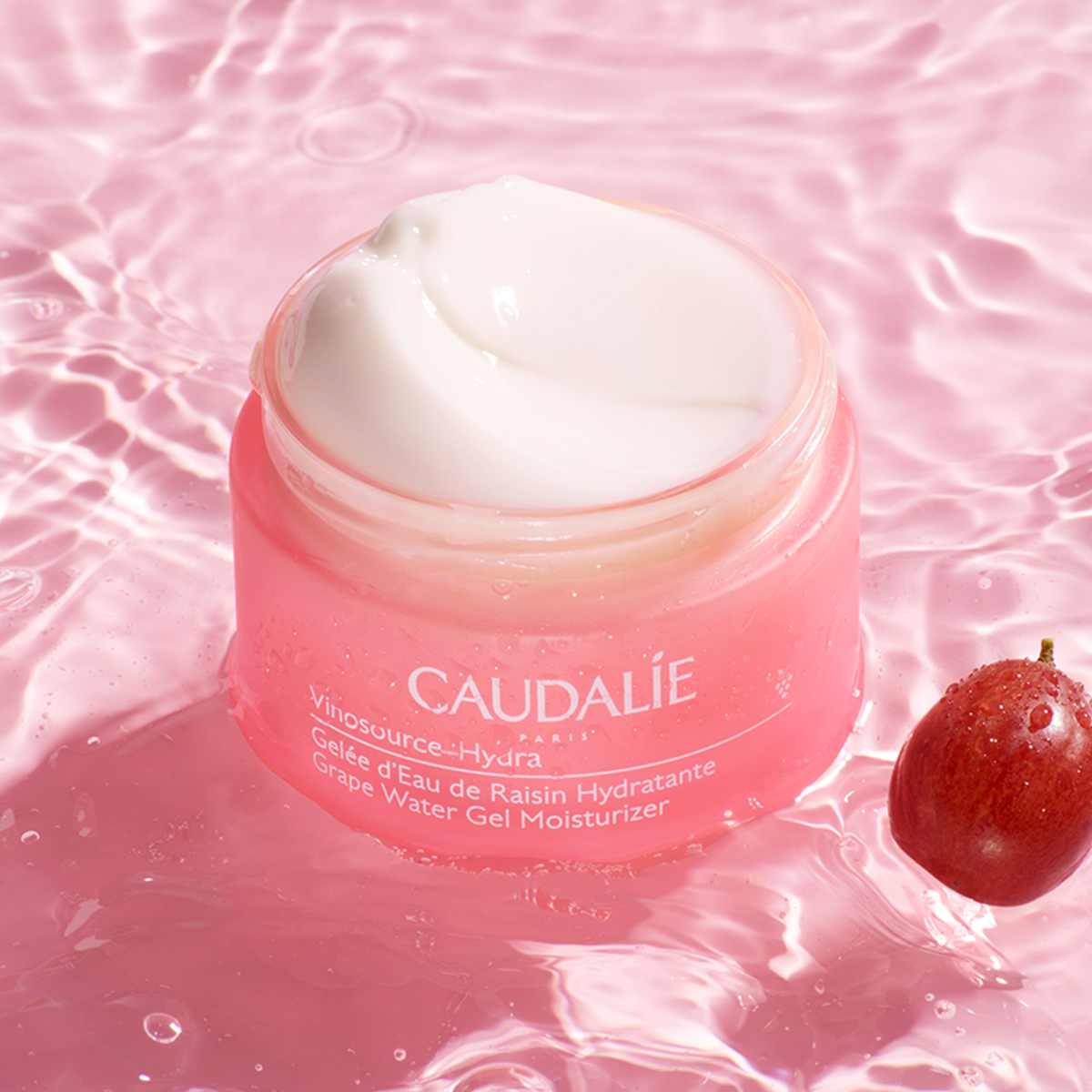 "If dry skin is your main concern, then Caudalie Vinosource-Hydra Grape Water Gel Moisturizer will be an instant favourite for you. The gel-like cream is soothing at first touch and pretty much melts into the skin almost instantly to restore moisture and suppleness. Don't let the lightweight texture fool you though, as the cream can give the skin an approximate 84 per cent boost in hydration thanks to the core active ingredient: prebiotic, natural and organic Grape Water. As someone who's always haunted by my easily-flushed cheeks slash sensitive skin, this worked wonders from the get-go." —Rachel Au, Editor
Dermalogica Smart Response Serum, RM678
"I would describe the texture of Dermalogica's Smart Response Serum as more of a lightweight moisturiser. It's more viscous and creamy than you'd expect from a typical serum; something I actually found to be quite a nice surprise. The serum has been formulated to 'target and address micro-changes in the skin before they become visible to the naked eye'. Supposedly, this serum responds to your skin's needs in real-time, and it all comes down to four ingredients.
"The first of the ingredients is gallic acid from Japanese Cornelia cherries, which is supposedly activated by the skin's inflammatory response, which it then helps to soothe. The second is mannose-6-phosphate, which addresses fine lines and wrinkles by smoothing and firming the skin. Next, we have hydrolysed wheat flour which activates when it detects excess levels of a key enzyme in melanin production, working to brighten skin and reduce hyperpigmentation. Finally, oligosaccharides from hydrolysed beta glucan works to address hydration and return the skin to its optimal levels.
"Now, I can't speak on whether the serum works on a cellular level, but I can say that I do really like the way it feels on my skin. It leaves my skin feeling nicely hydrated without being greasy, and though it does pill when layered over certain products, I'm not too bothered overall. It has been a nice addition into my routine, and I'm looking forward to seeing how it affects my skin over time."—Redzhanna Jazmin, Beauty Writer
Sulwhasoo 5th Generation Concentrated Ginseng Renewing Cream EX, RM530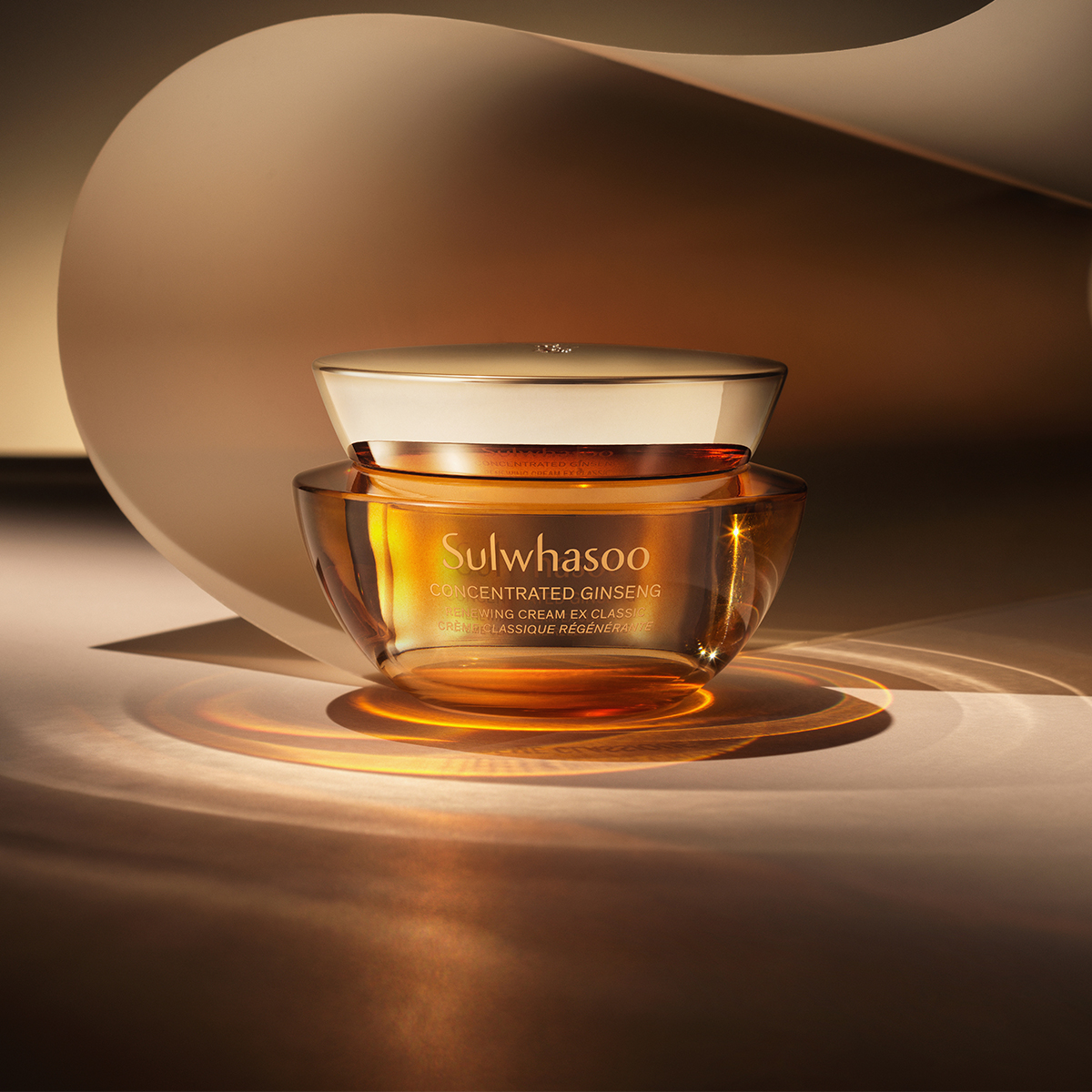 "This isn't my first rodeo with Sulwhasoo's Concentrated Ginseng line. I have previously used their Rescue Ampoule with much success as both a serum and a primer step, so I was eager to see whether their new Renewing Cream EX would be equally suited to my needs. 
"I love the new texture of the cream, from how easily it absorbs into the skin to how it feels on the skin. As per the advice of the brand, I usually apply the cream with the help of a jade roller, working it in with a DIY face massage. It leaves a moisturising, velvety veil on the skin that keeps my skin protected against my aircon unit. The cream is formulated with Ginsenomics, the brand's heritage ingredient, which claims to 'restore the skin's autogenic power to withstand any environmental aggressors'. The ingredient is thought to help restore and repair wrinkle-causing collapsed collagen from deep within the skin, yielding a plumper, more youthful, and more resilient complexion.
"Apparently, in Korea, a self-evaluation survey of 31 women aged 30-60 showed that 83 per cent of those surveyed observed noticeably firmer skin after just 24 hours of using the product for the first time. I, unfortunately, am not one of those people. This isn't to say that the product doesn't work, though—after all, I am in my early 20s and therefore out of the targeted age demographic, and of all the skin concerns I do have, collapsed collagen isn't one of them (yet). I could see this being a great option for slightly older women looking into preventative anti-ageing solutions that target dryness and fine lines in particular."—Redzhanna Jazmin, Beauty Writer
Filorga NCEF-Shot 15ml, RM399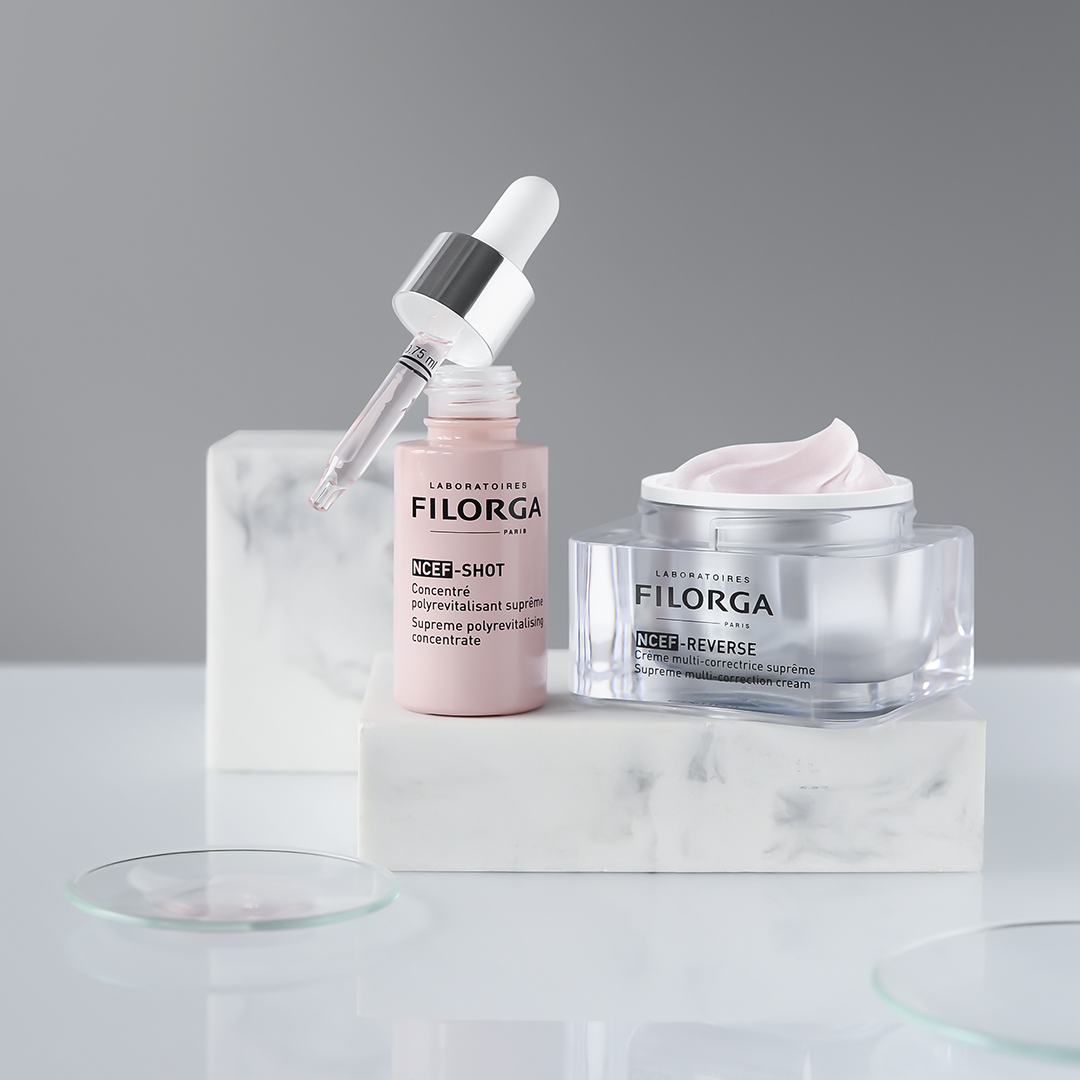 The latest stride in skincare-based cellular regeneration comes from Filorga. The brand's latest release, the NCEF-Shot, boasts anti-ageing properties that supposedly encourage new cell growth and reactivate the skin's regeneration abilities in just ten days. Ultra-light in texture, the NCEF-shot is packed with amino acids, vitamins, co-enzymes, minerals, antioxidants, and more. It has been formulated to be layered under your usual routine, so you can incorporate a comprehensive anti-ageing regimen with just one extra step.
Find more beauty reviews here.