Buro Loves
BURO Beauty Stash: Laneige's new Neo Cushion, Rare Beauty's viral blush, and more new makeup from July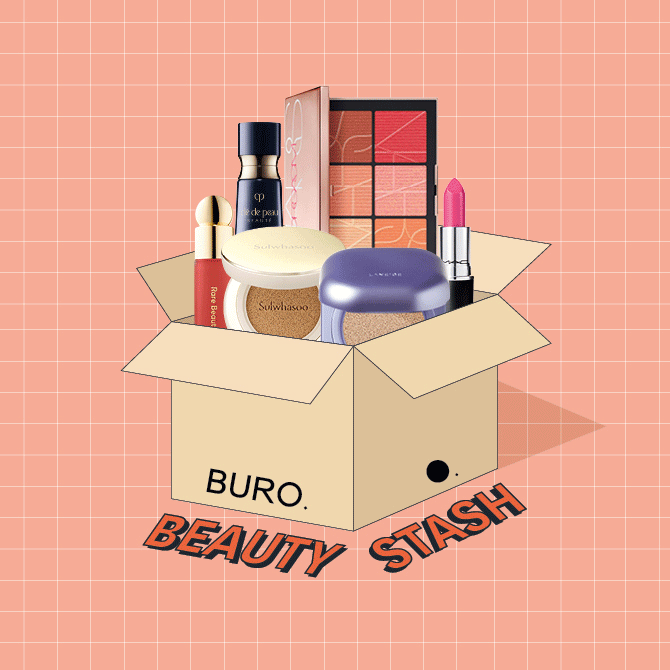 Looking for a new foundation? What about the blush to end all blush? July was abundant in gorgeous sunset tones, indulgently creamy formulations, and stunning packaging—to ease your search for the cream of the crop, we've rounded up a few of our favourite launches.
Laneige X Samsung
Limited-Edition NEO Cushion Phantom Violet, RM105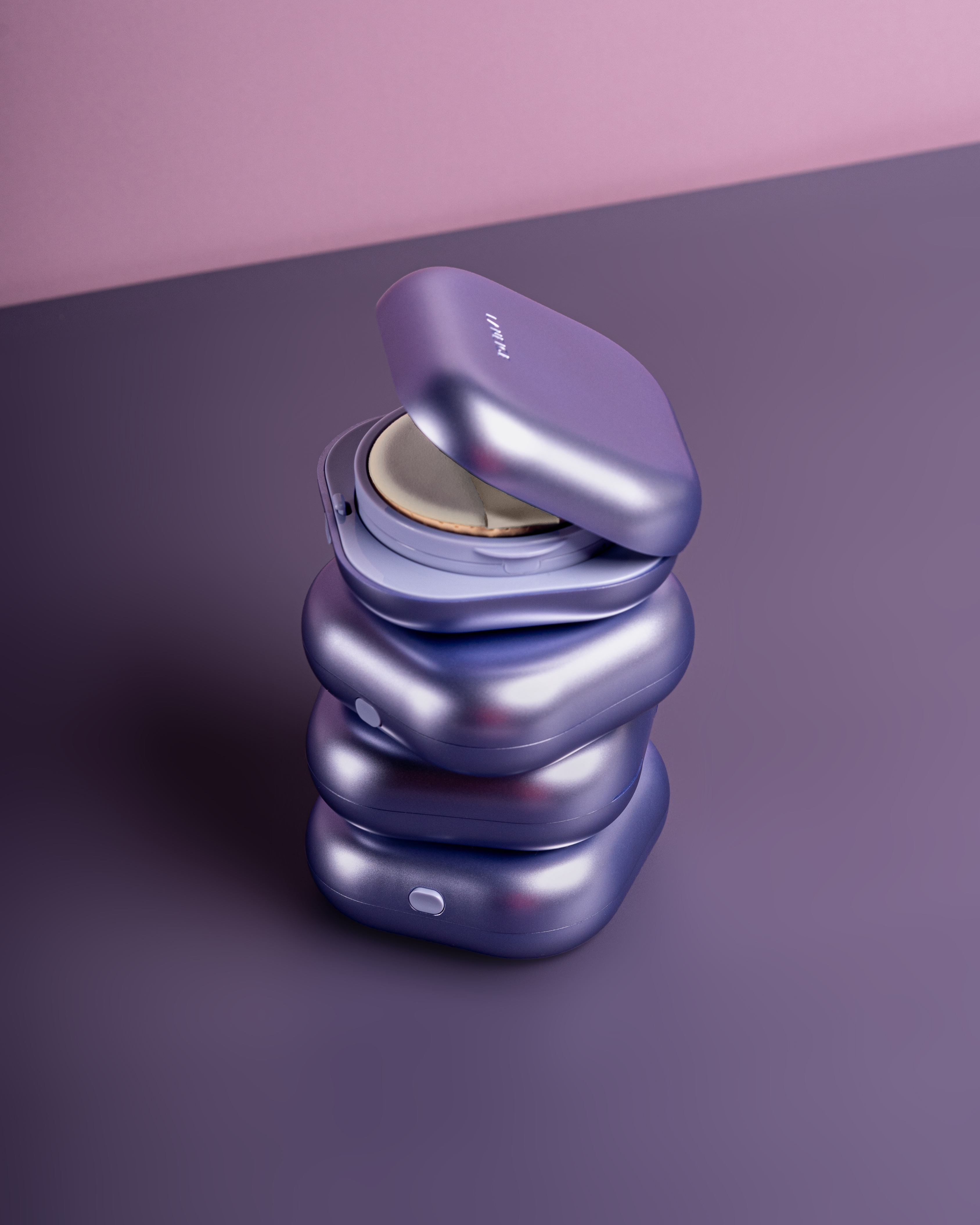 "The latest Neo Cushion launch by Laneige comes in collaboration with Samsung Galaxy Buds Pro. Inspired by the sleek packaging design of both products, the Phantom Violet Neo Cushion case features a rounded square design in a vibrant purple shade, coated in a luxurious matte finish. All in all, it's the perfect accessory for any vanity.
"I did find that it was quite difficult to open the compact (though, to be fair, much of the difficulty stems from the fact that my nails are very, very long at the moment), but the rest of the packaging design is absolutely perfect. I especially love the small detail in the sponge—there are slits in the application sponge that allow more product to collect within, so a single sponge-full of product is enough to cover my entire face. I do worry about bacteria collecting in the sponge, but I feel that as long as I'm cleaning it regularly it should be fine!
"The foundation itself comes in the same matte formula as its predecessor, the Neo Cushion Matte, featuring 24-hour sweat resistance, true colour wear, and, of course, the novel blue light filtering technology. I'm not a huge fan of the matte finish, but that's just personal preference. If you're particularly oily (or you just don't like looking shiny), this is a great option. You can see it in action here:
"Unfortunately, this launch in only available in one shade: 21N. If it isn't your shade, at least you can rest easy knowing that it would make a wonderful gift instead!"—Redzhanna Jazmin, Beauty Writer
Available from 1st August.
Clé de Peau Beauté
Radiant Cream Foundation, RM500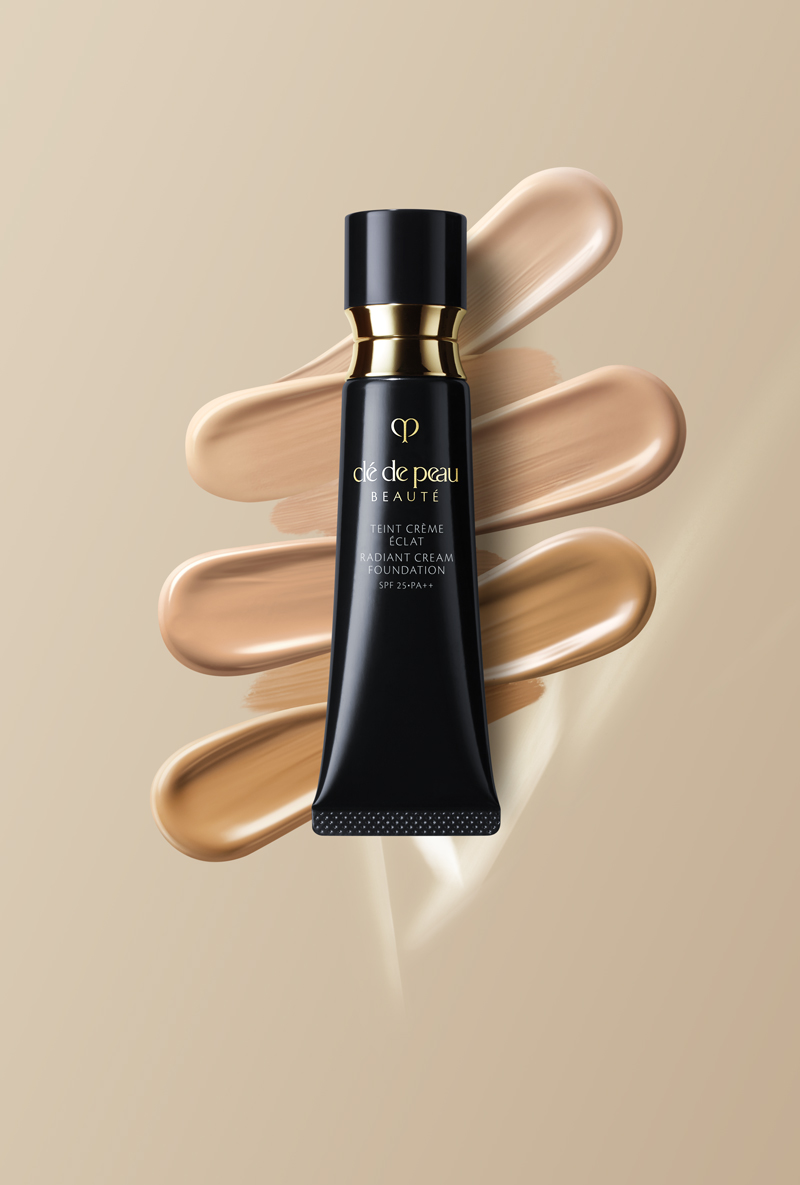 The latest release from Cle de Peau Beauté is a breath of fresh air—light, comfortable, and dewy, the Radiant Cream Foundation tackles dryness and texture with its Micro-Wafer Gel Emulsification technology. This technology is a gel network structure that holds the skincare ingredients within the formulation and allows for the smooth incorporation of the foundation's Silky Shield oil blend. Further, the formulation promises 24-hours of lasting hydration, 24-hours of wear without creasing or caking, and colour clarity without dullness.
There are 31 shades available in four different undertones. However, it should be noted that the shade range doesn't cover deeper skin tones. That said, if your skin tone falls into the range available, this is definitely worth a try!
READ: Tried and Tested: 3 New complexion essentials you need for a flawless base
Sulwhasoo
Perfecting Cushion Foundation SPF50+/PA+++, RM275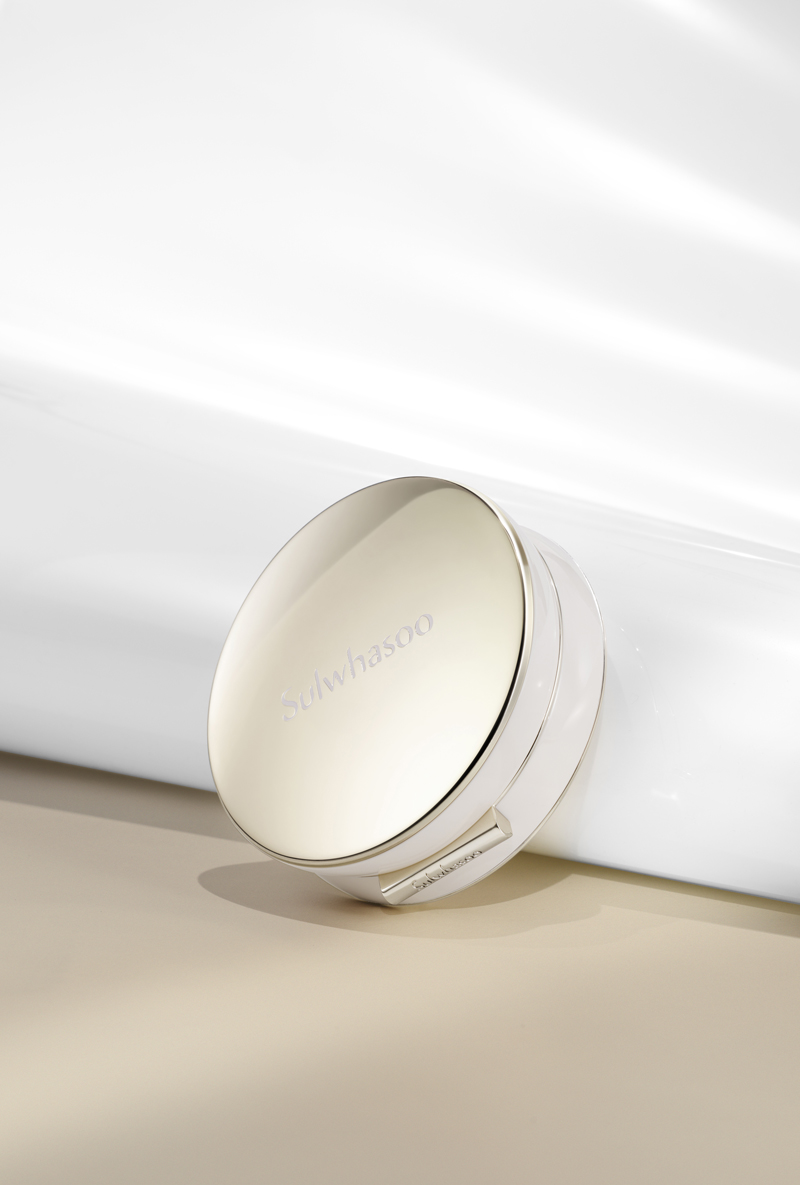 The brand's global best-seller has just gotten a makeover, and it is major. The new Sulwhasoo Perfecting Cushion now boasts the advanced Skincare Hybrid Formula technology, which consists of three key ingredients. The first is the JAUM activator, an anti-ageing ingredient created to restore balance to the skin. The second is the Nano Emulsion, which works to soften roughness and texture while adding radiance to the complexion. The third is the Breathable Powder for a transfer-proof finish.
The formulation isn't the only component that has received an upgrade—the new puff has been reshaped with a point to better fit the angles of facial features such as the eyes and nose. The foundation is available in 5 fair to medium shades.
Available from August 1st.
Rare Beauty
Soft Pinch Liquid Blush, RM98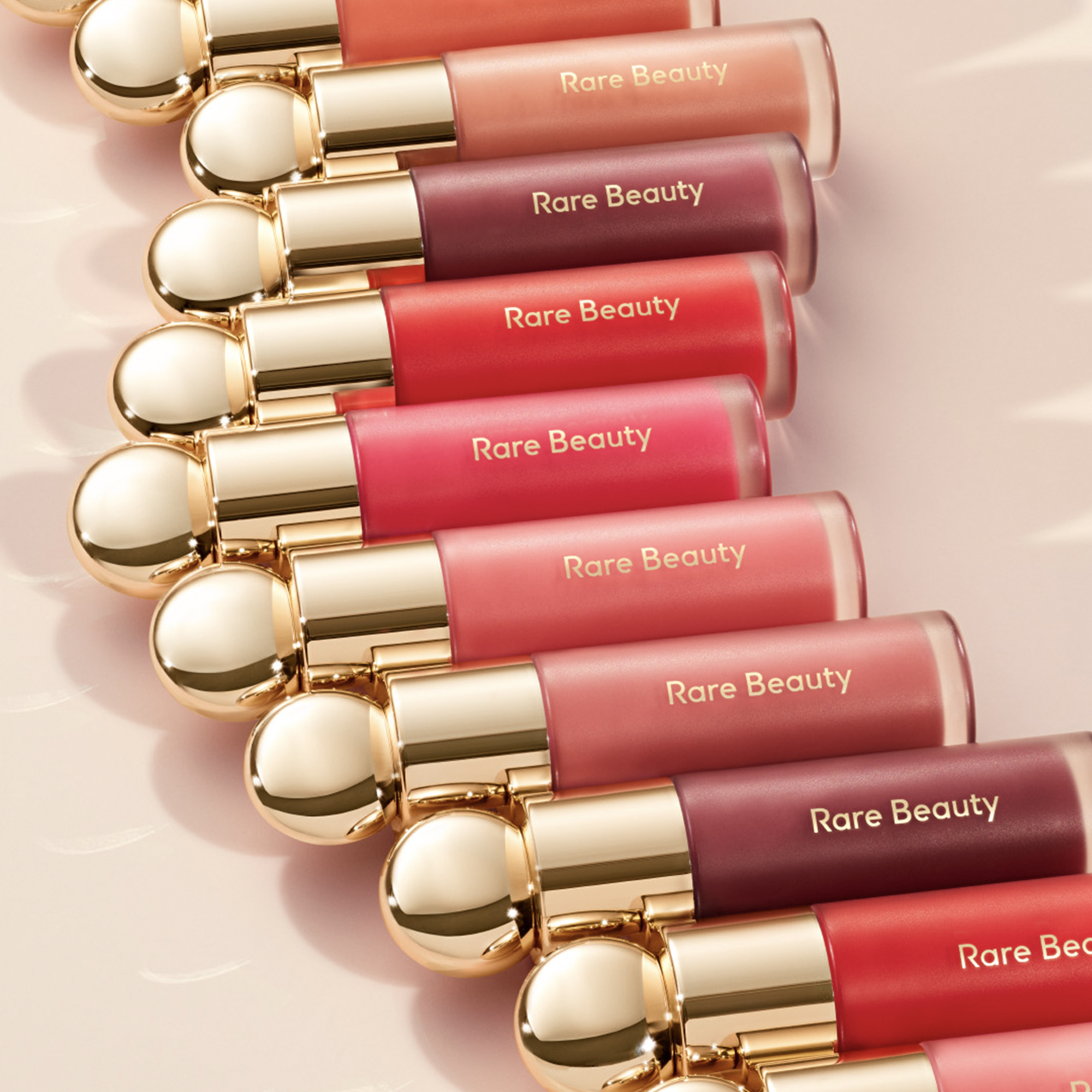 "Personally, I cannot get enough of blush. It's the one staple in my routine that remains constant, whether I'm going for a no-makeup makeup vibe or if I'm committing to the full glam. It's a versatile product that can change the face entirely—wear it on your cheekbones for a lifted look, on the apples of your cheeks to add fullness, or even lean into the E-girl sunburnt vibe by streaking it across the nose and cheeks.
"My point is that blush is my favourite beauty necessity, and I'm always looking for more. Rare Beauty's blush has become somewhat of a cult phenomenon, so you can bet your bottom dollar that I was ecstatic to get my mitts on it. I have four shades, including Happy, Grace, Grateful, and Bliss.
"In our exclusive with Selena Gomez, she mentioned that a little goes a long way…and she was definitely not kidding. This stuff is pigmented. All you need for your whole cheek is one tiny, tiny dot—if that. I love how pigmented it is, but I do admit that the more vibrant colours like Grateful can be a little difficult to blend out. That said, with more muted shades like Grace and Bliss, I found that the product melted into my skin like a dream. My best advice would be to play around with the blusher before you wear it out in society so you can find a balance that works for you. That, and make sure you have a beauty sponge on hand: As is true for pretty much the entirety of the line, a damp blending sponge is your absolute best friend here.
"Overall, once you get the hang of it, this blush is a really gorgeous product. It has a great range of shades for every skin tone, a beautiful finish on the skin, and is surprisingly longwearing. It's a win for me!"—Redzhanna Jazmin, Beauty Writer
Watch the blush in action here:
@rarebeauty is now available in Malaysia, so naturally we tried…all of it ##nofilter @sephora_asia ##sephoralovesrarebeauty ##beautyreview ##fyp ##nobs
original sound – BURO Beauty Beat
NARS
On The Beach Cheek Palette, RM230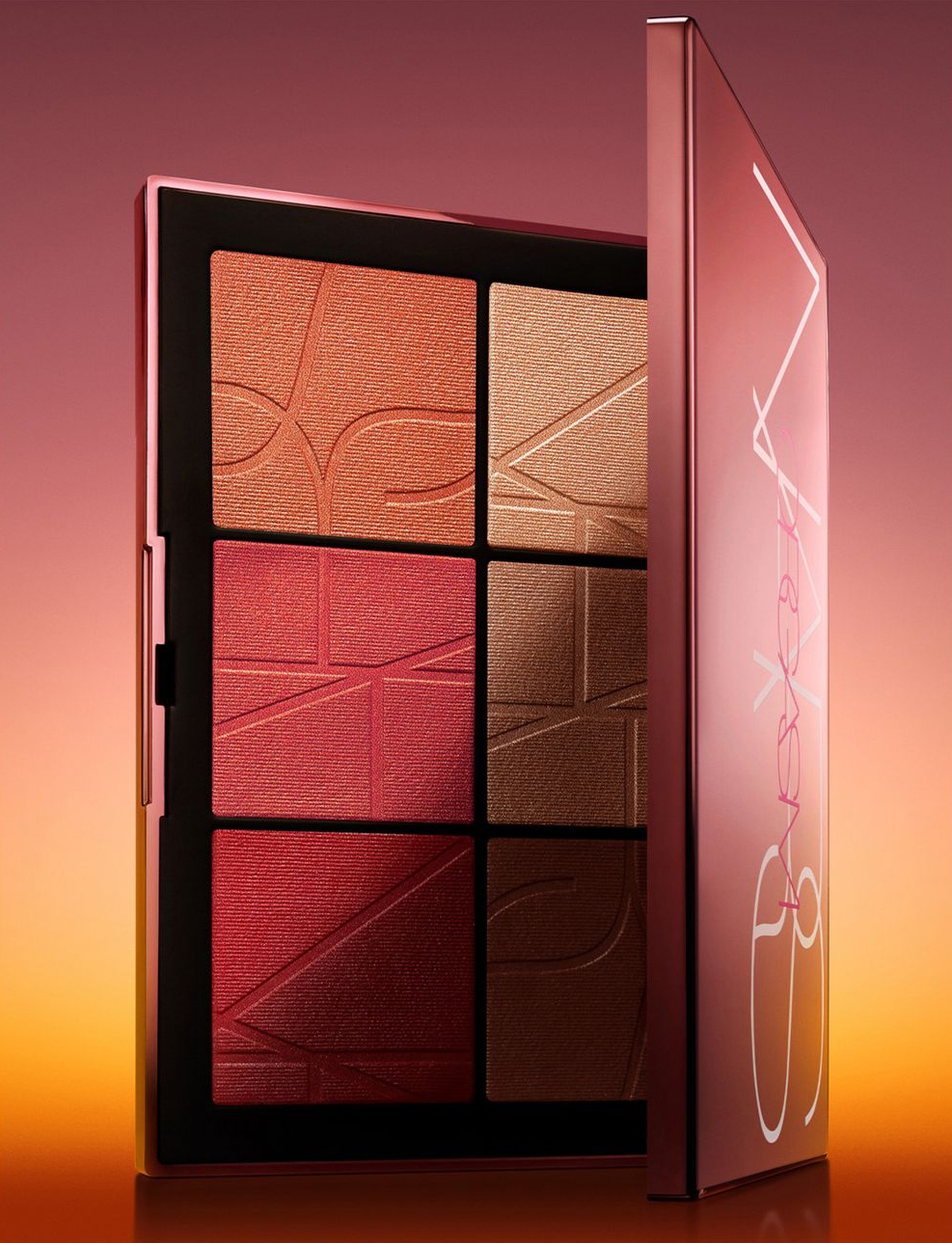 "This palette has it all: Intense, vibrant shades, the brand's iconic 'O' blush, and high-impact shimmer highlights. It's your one-stop shop for summery makeup face essentials. While the 'O' blush is a guaranteed favourite, I was genuinely surprised at how much I liked the other blush shades. The tangerine-toned Montezuma shade and vibrant red Zuma shade were my particular favourites—I'd say I may have liked them more than the 'O' blush itself!
"The actual formulation of the pressed powders didn't fail to impress either: They were pigmented, easily blendable, and not at all patchy. All six shades also boasted a slight shimmer which I absolutely adored (this may be a pro or a con, depending on your personal preferences). All in all, my Zoom-ready summer looks are totally sorted."—Redzhanna Jazmin, Beauty Writer
See the product in action here:
Hot girl summer essentials: The @narsissist Endless Summer On The Beach Cheek Palette ##nars ##narsissist ##newmakeup ##blush
Anastasia Beverly Hills
Cream Bronzer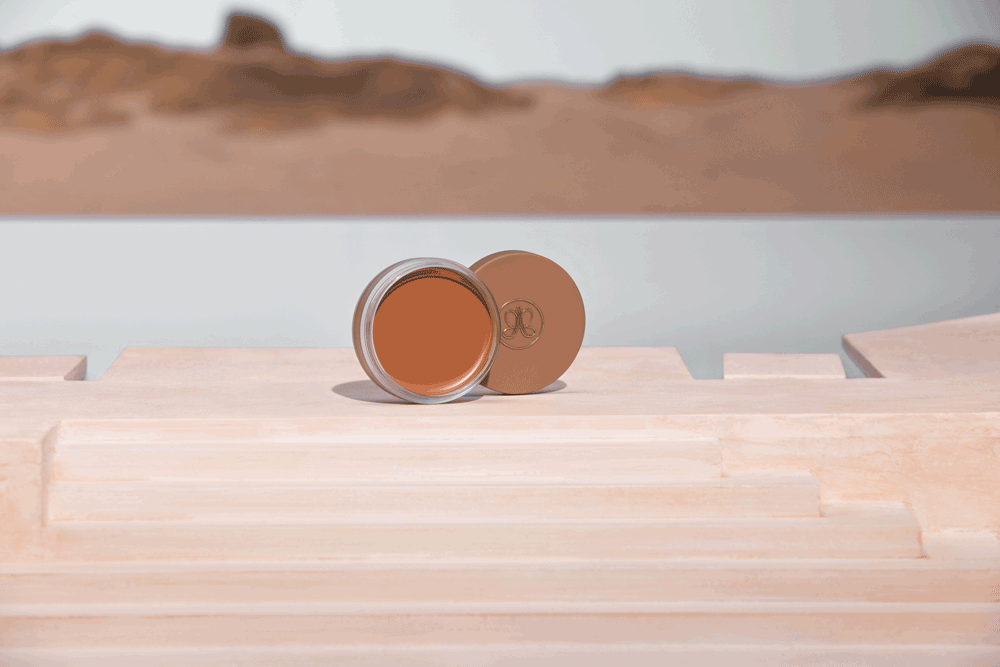 "I am generally a fan of bronzer, but I really struggle to find shades that work for me. In fact, my main issue with bronzers, in general, is that they always tend to be at odds with the undertone of my complexion. They'll either look muddy, or they'll look like the wrong shade of foundation. Maybe it's just me, but I don't think that I suit most of the warm golden browns that tend to dominate the bronzer aisle. That said, it hasn't discouraged my search for the perfect bronzer.
"When I first got my mitts on the brand-new ABH Cream Bronzer, my expectations were low. I received the product in the shades Amber, Sun Kissed, Golden Tan, and Caramel. While I am normally a fan of their products, in the pot, these looked to be the same warm-toned shades I have struggled with in the past. Sure enough, I first tried Sun Kissed as it was the lightest neutral-toned shade there (this tends to be the shade that works for me), to no avail—as expected, I just ended up looking a bit orange. Eek. This is, in part, my fault as I should have read the guide a little closer—Sun Kissed is for fair to light skin tones, where I'm more of a light to medium skin tone. Either way, I was not overly impressed.
"My tune changed as soon as I tried the shade Amber on, however. It is a really beautiful brown that adds a warm glow without looking muddy on me. It does have a slightly orangey-tint to it, but this is easily avoidable with a light hand and a good blend. Better yet, the formulation is absolutely gorgeous: It's creamy, buildable, and weightless, and I have never looked so healthy. I love the dewy finish it gives and how natural it looks on my skin, and the fact that it blends like a dream is just the cherry on top. FYI: A little goes a long way with this, so it's looking like the 30g pot of product is going to last for a while."—Redzhanna Jazmin, Beauty Writer
Mac Cosmetics
Lustreglass Sheer-Shine Lipstick, RM84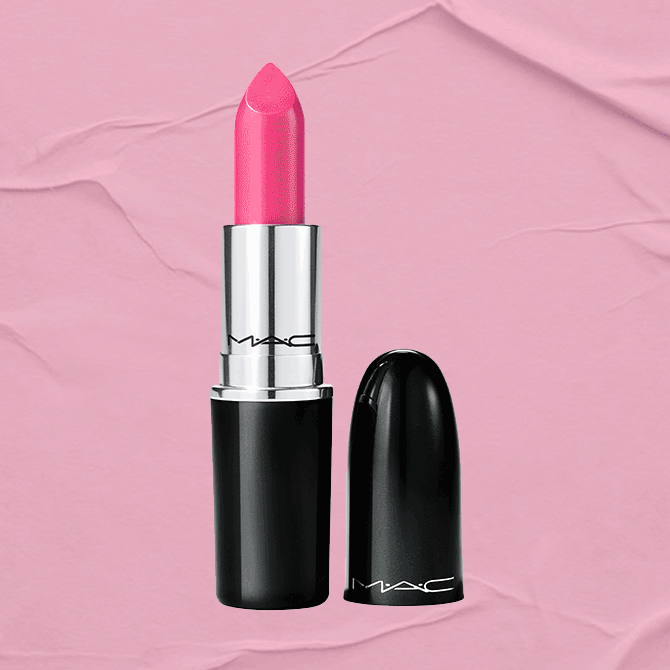 The new lippy by Mac Cosmetics is an upgrade on their original Lustre Lipstick, now formulated with a nourishing blend of botanicals to soften the lips. This luscious blend includes jojoba, raspberry seed, coconut, and extra virgin olive oils for nourishment, shea butter for conditioning, and hyaluronic acid for intense moisturising.
The result is a creamy, buildable formula that offers a comfortable, long-wearing finish and doubles as lip care—a lipstick for lip balm lovers. Available in 28 shades.
Find more makeup stories here.