For this month's instalment of BURO Beauty Stash, we're covering all of the hottest skincare launches to hit the shelves. Bid adieu to wrinkles, acne and skin discolouration, and welcome in another month of great skin!
From Laneige's Water Bank update to Drunk Elephant's ingenious retinol delivery system, March was full of skincare delights that you won't want to miss. Find our full reviews below:
Clé de Peau Beauté
40th Anniversary Edition The Serum, RM1,200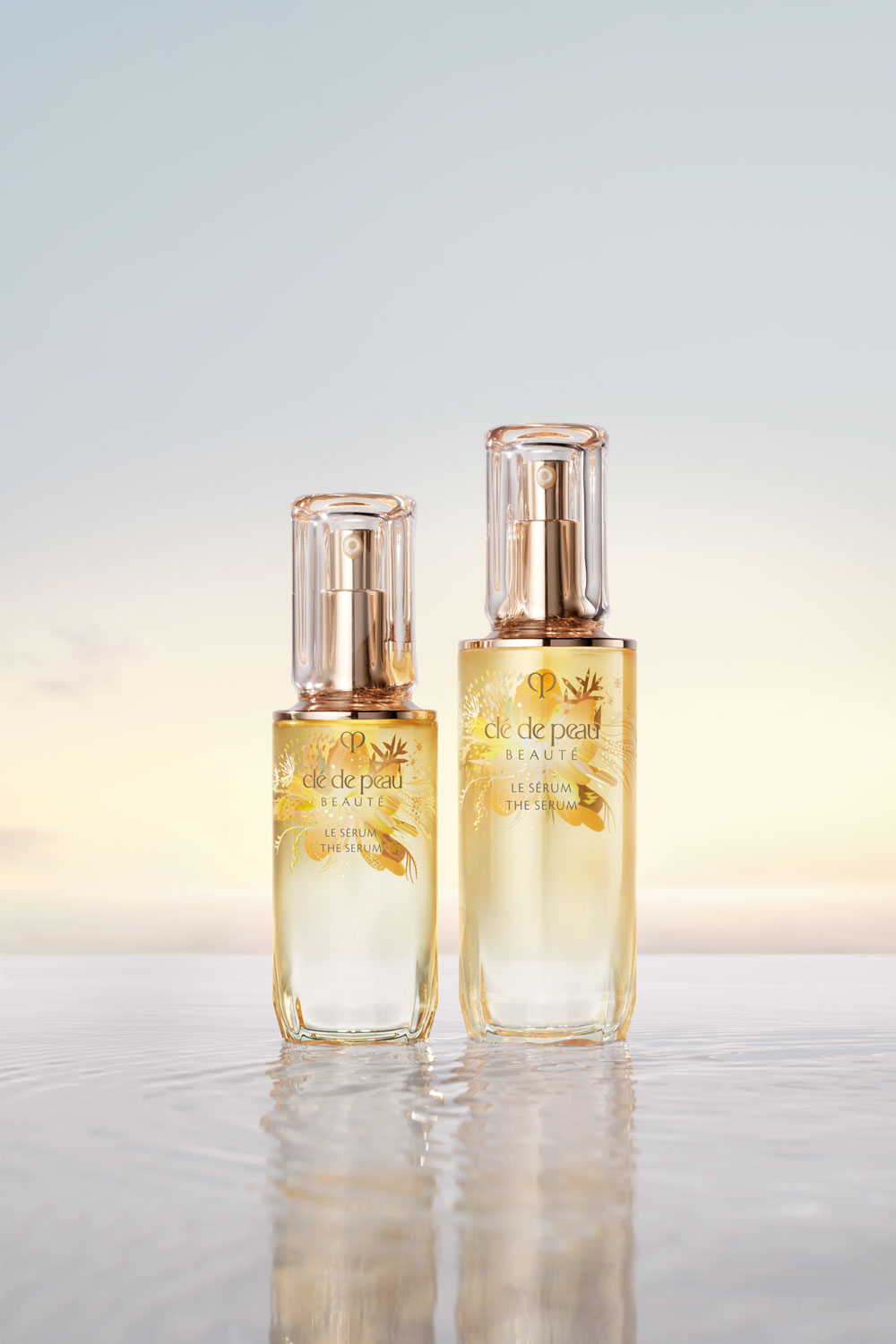 "Clé de Peau Beauté is no stranger to the skincare industry, especially since the brand is celebrating its 40th anniversary this year. With an ethos of holding the key to unlocking skin's most radiant potential with in-depth scientific research, leading-edge technology, and meticulously crafted ingredients, Clé de Peau Beauté's secret is its exclusive complex, Skin-Empowering Illuminator.
"It's been over a month since I started using the SS2022 Limited-Edition Key Radiance Care collection. The challenge presented was my overly sensitive skin raging from a full day of travelling and wearing a mask for more than eight hours over makeup, sweat and oil. The Serum is one of Clé de Peau Beauté's signature products, and instantly softened my skin upon application. It was like the exclusive Skin-Empowering Illuminator kickstarted my skin to begin intense repairs while fortifying its defence system again. Not to mention, it easily melted into the skin on contact, leaving my skin cushiony-smooth and my mind invigorated from the delicate scent of rare orchid and natural rose.
"While it didn't immediately do much for my maskne, my dehydrated and dull skin saw major improvements each time I applied the entire range. By the second week, my complexion looked healthier and more vibrant. As for my skincare routine with this range, I start with cleansing (double cleanses are a lifesaver), then apply about three pumps of The Serum. Then, it's the Hydro-Softening Lotion, followed by the Intense Fortifying Emulsion and Protective Fortifying Cream. In addition, the collection now comes in these beautiful limited-edition designs by French illustrator duo Kerascoët. They spark immense joy on my vanity table, which gives them extra brownie points!" — Rachel Au, Managing Editor
Laneige
Water Bank Blue Hyaluronic Cream 50ml, RM180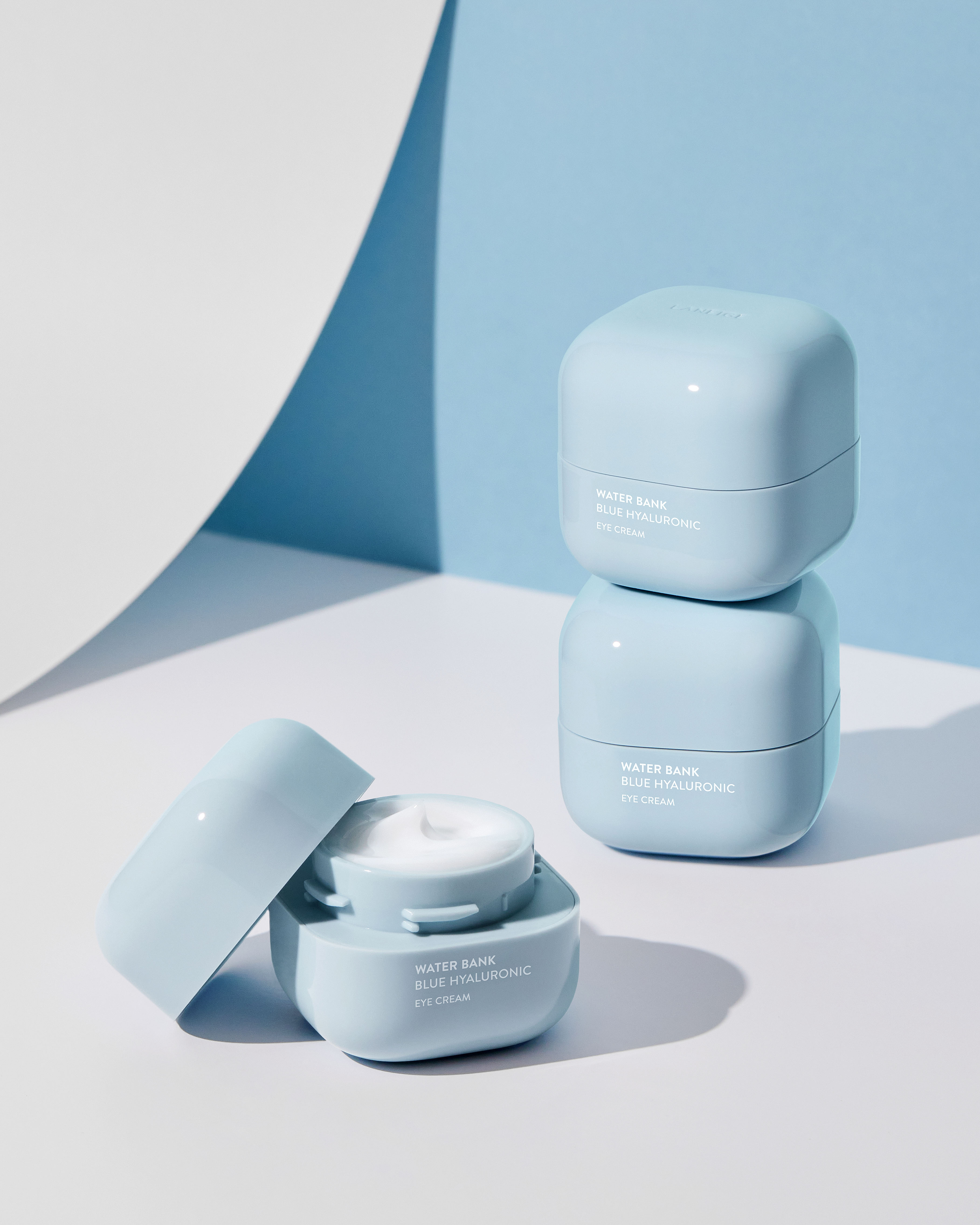 "I've been a fan of Laneige's Water Bank range since I was introduced to it on a work trip to Seoul, South Korea in 2014 and have used several products—namely the Water Bank Moisture Cream and Essence—on and off over the years. Hence, I was really excited about the day cream in the new Water Bank Blue Hyaluronic range.
"First, let's talk about the packaging. The Water Bank range has always stood out with its fresh water-inspired blue glass bottles and this time, Laneige has changed it up with a minimalistic yet stylish approach in mind. The Blue Hyaluronic Cream comes in a plastic jar with soft, rounded corners, featuring the youthful Pantone colour of Starlight Blue. Its packaging is more durable, making it convenient to pop it in a bag and take it anywhere with you.
"As for the cream itself, Laneige amplified the hydration power of the regular hyaluronic acid with a unique double fermentation process using fucoidan, a moisturising agent found in deep-sea algae. The result is micro-sized Blue Hyaluronic Acid molecules, a hydrating new ingredient proprietary to the brand. Now, compared to the aforementioned Water Bank Moisture Cream, this absorbs better and relieves sensitised skin faster. It feels great applying it in the morning after I cleanse and bathe as the cream's texture and the scent adds to that fresh-out-the-shower feeling that lasts all day." — Sarah Hani Jamil, Editor
Decorté
Liposome Advanced Repair Serum 50ml, RM439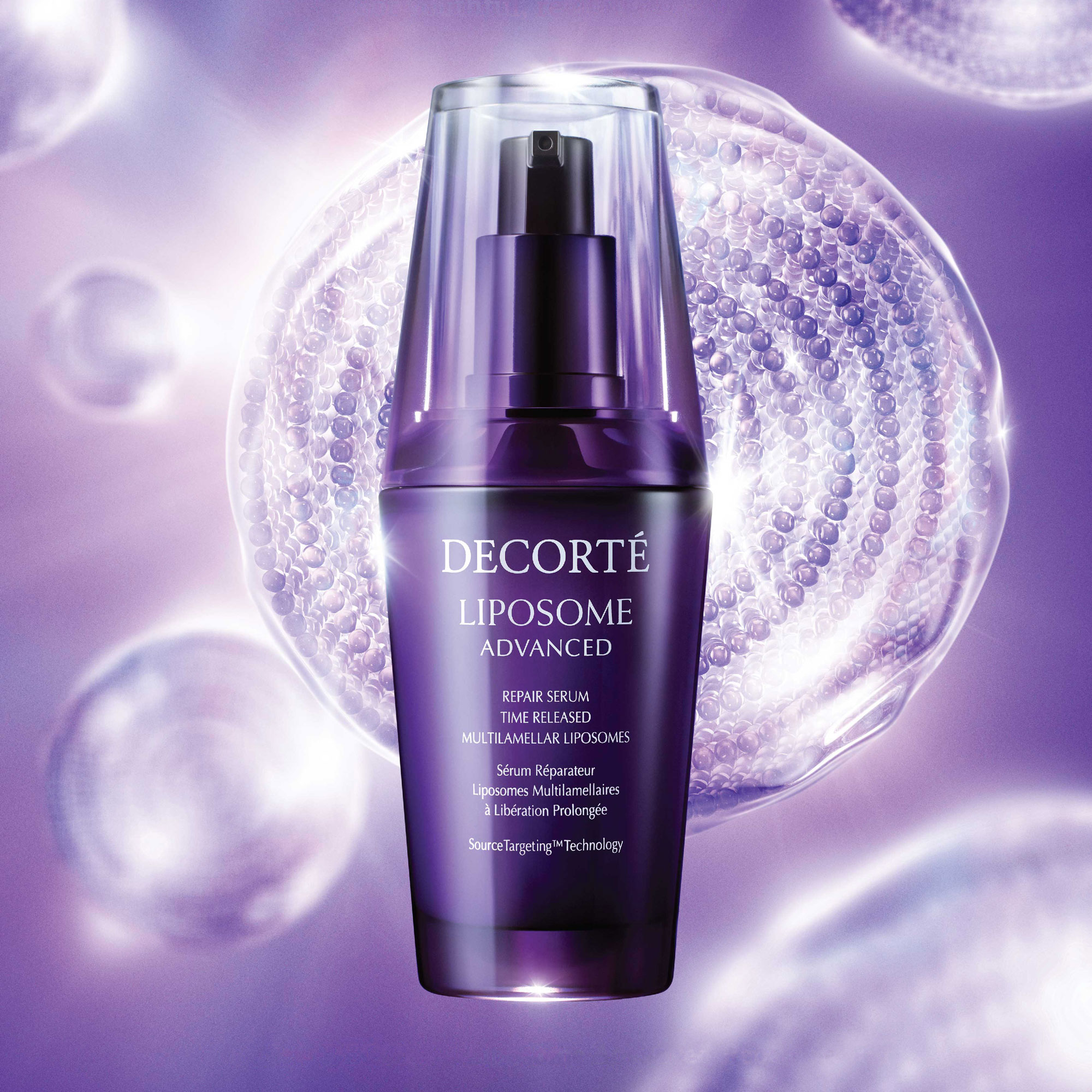 "If you take a look at my skincare shelf, you'll notice one theme in common: anti-ageing. Ever since entering my thirties, I find myself using much less makeup and concentrating more on skincare in the hopes I'm able to keep fine lines at bay. Now, this serum fits right in my routine. Newly revamped, it's a repairing solution that claims to target and repair skin damage right at its source all the while stimulating the rebirth of new skin cells.
"Decorte's time-release liposome technology—which slowly releases ingredients into the skin to nourish it around the clock—was first introduced in 1992 and has remained unchanged for 29 years until now. In this new version, one drop contains one trillion multi-layered microcapsules that penetrate and fuse easily into the skin to deliver a potent mix of Bifidobacterium fermented extract and HPA yeast culture, which promotes the growth of healthy skin cells and collagen. Its low-irritation and highly-absorbent formula is great for everyday wear and for layering under other skincare products. After using this serum for a little over a month now, my skin feels supple and bouncy and I find it does a really good job at keeping it moisturised all day." — Sarah Hani Jamil, Editor
Drunk Elephant
A-Gloei Maretinol Oil, RM330
"I love using a good facial oil—in particular, Drunk Elephant's Marula Oil—to seal in my skincare at the end of my routine, especially now that I've been experiencing a spell of dryness in my complexion. Further, retinols are another staple in my nightly lineup—I use them predominantly as an acne treatment and as a means to even out the appearance of hyperpigmentation and dark circles on my face. So, when I caught wind of this launch, my interest was piqued. Why? Well, the new A-Gloei Maretinol Oil is exactly what it sounds like: A retinol-enriched version of the brand's cult-favourite Marula Oil.
"Essentially, with this product, I'm getting my boost of nourishment from the Marula Oil and my daily dose of retinol all in one. I typically use this in my evening skincare routine after applying an array of hydrating moisturisers to stave off any dry flakes (though you can use it in the mornings, too—just be sure to layer up on SPF if you do!). All it takes is just two to three drops to cover my whole face and neck, so I expect that this little bottle will last me quite some time.
"For any reti-novices (ha, see what I did there? No?) who are worried about sensitivity but are keen to start incorporating retinols into their routines, I'd actually recommend this oil as it is very gentle. It contains just 0.5 per cent retinol, and is blended with ceramides to fortify the skin's barrier and retain hydration. As for those of you who aren't partial to facial oils because of the texture, rest assured that the Maretinol Oil is actually very lightweight—it sinks into the skin beautifully and doesn't feel greasy or heavy at all. Plus, even if you do find it too rich, you could always mix it in with a serum or moisturiser of your choice to reap the benefits while improving the texture for your needs. All in all, while I haven't had a huge amount of time to really sit with it yet, I am very excited to see how it will affect my skin in the long run." — Redzhanna Jazmin, Beauty Writer
CNP Laboratory
Propolis Amino Cleanser, RM121.90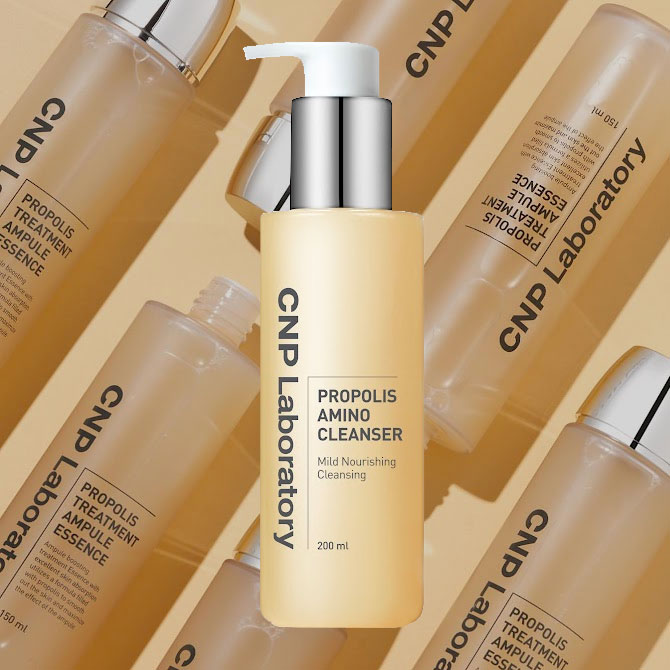 "Yellow has a mood-boosting effect, while bee propolis is known for its healing properties. Together, they make a great team in CNP Laboratory's Propolis Amino Cleanser, adding a cheerful splash of colour to my bathroom while my skin benefits from the combination of nourishing propolis and amino acid-derived cleansing substances. I really enjoy how silky smooth and luxurious the gel feels on contact, plus the way it lathers into a very satisfying foam that—surprise—doesn't strip my skin. When used with the Treatment Ampule Essence and Energy Active Ampoule from the same Propolis line, I've noticed it helps to calm and clear up blemishes." — Adelina Tan, Deputy Editor
B&B Labs
CustoMask 2.0 Refresh Hydrating Cottonseed Mask, RM130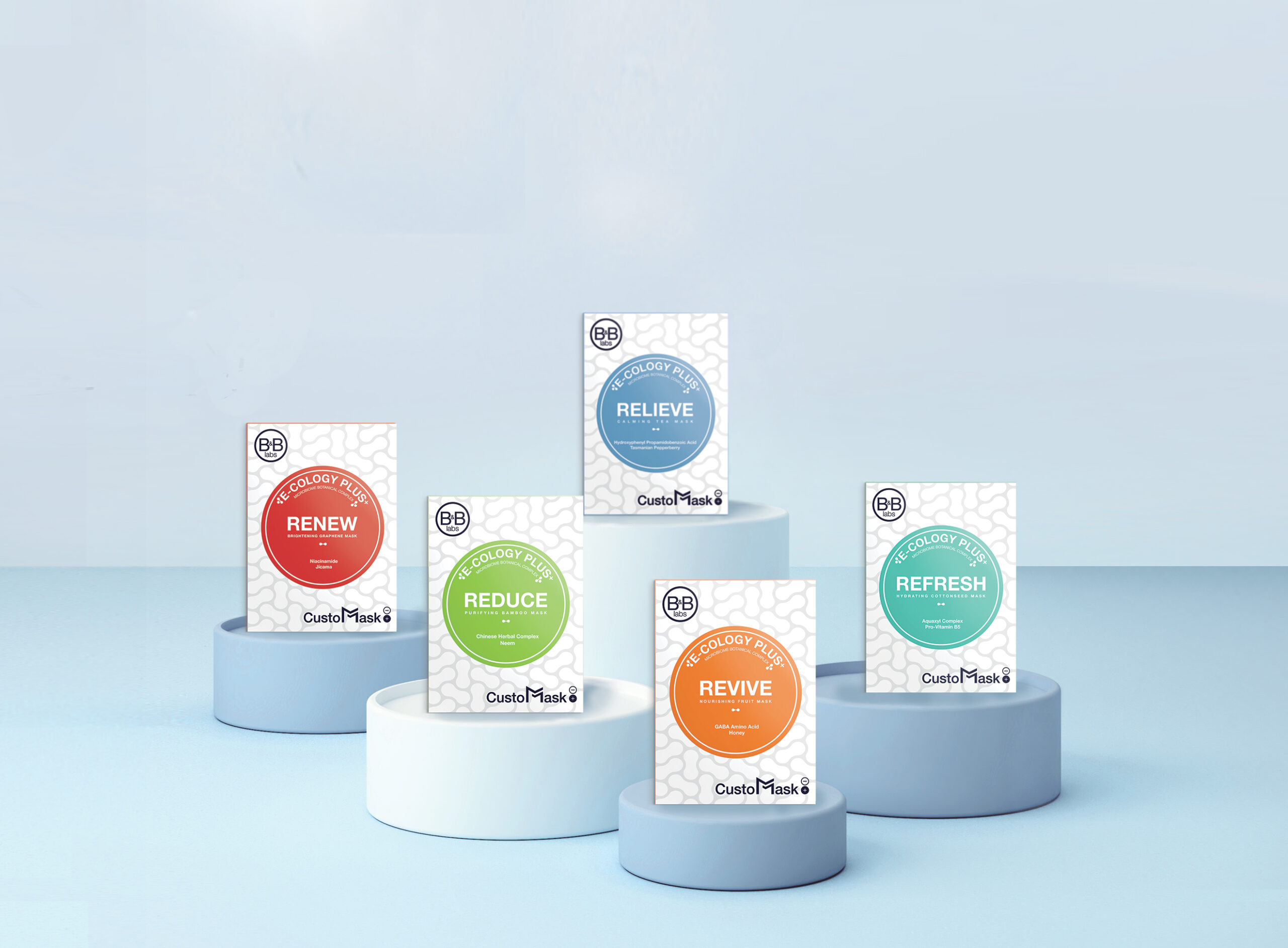 "I was paired with the Refresh Hydrating Cottonseed Mask after an online questionnaire (which you can take here) identified hydration as my skin's prime concern. All CustoMask 2.0 sheet masks are microbiome-friendly and contain E-cology Plus+, a proprietary botanical complex of durian, mangosteen, prebiotics, probiotics and postbiotics. The Refresh Hydrating Cottonseed Mask adds cottonseed fibre into the mix to boost skin hydration. I love using it on a scorching hot day to quench my skin's thirst and perk it up with an instant glow. Other sheet masks from the range work on brightening, purifying, nourishing and calming (which I use when my skin feels itchy or hot from sun exposure). " — Adelina Tan, Deputy Editor
Find more beauty reviews like this here.
| | |
| --- | --- |
| SHARE THE STORY | |
| Explore More | |