2016 was definitely a pivotal year in Malaysia and Asia for health, fitness and overall wellness. People who were previously not interested at all in being healthy were suddenly inspired to start eating clean, and even trying out new workouts. You'd have to be living under a rock to not notice this widespread shift in demand for healthier lifestyles. And this year, we can only imagine how much further this interest will grow with new options in health and wellness progressing and evolving tremendously.
Here's a list of some of the trends in Asia that we expect to grow in 2017!
1. Fashionable fitness wear will become 'everyday wear' even in the workspace!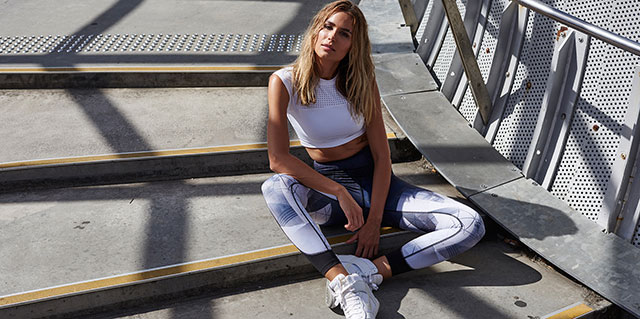 We started to see fitness and active wear (Athleisure Fashion) become more prominent in the daily social scene, and this year with more fashionable and even 'smart' fitness wear available, we can expect for this trend to grow bigger and even trickle into the workspace! From international power brands like AloYoga, ADAY, Jaggad and LuLuLemon to local brands like Ash Be Nimble and Hu-Nu activewear, the number of fashion fitness brands available in Malaysia and Asia is growing exponentially!
You can check out a range of fashionable fitness wear here.
2. Beauty products (makeup + skincare) are getting cleaner
Women (and men) in Asia are starting to become more health-conscious overall, beyond just diet and fitness, and are increasingly viewing skin and body care as an extension of overall health. People will be more careful about reading labels of beauty products and understanding the ingredients that go into them, just as they would for food products. As a result, more beauty brands, both makeup and skincare brands, will be more conscious of their product formulations, packaging and labelling. You can expect a lot of new all-natural beauty brands to emerge to cater to this growing conscious market.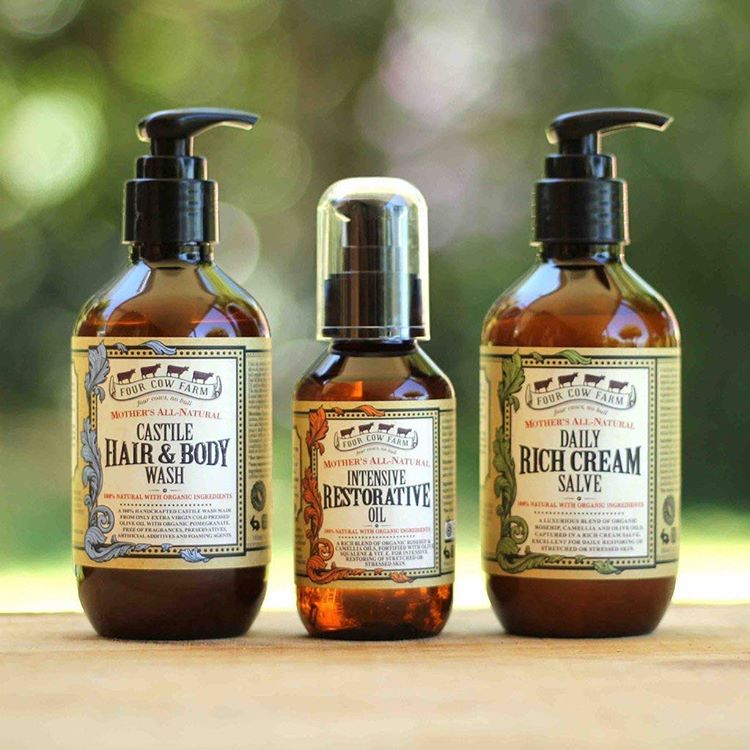 At PurelyB, we had recognized the need to have a good range of gluten-free, vegan, paraben-free, toxin-free makeup and beauty products on our store from brands all over Asia since 2016, even though the demand previously wasn't as high as it has been for food products. 2017 will be an interesting growth year for this segment.
If you're interested in all-natural makeup and beauty brands, you can check out a range of expert-approved products here.
3. Restaurants and brands take steps to reduce food wastage
Food wastage is a huge global problem—about 1.3 billion tonnes of food produced in the world for human consumption go to waste every year. In Malaysia, a study revealed that 15,000 tonnes of food is wasted daily with 20 per cent of it still fit for consumption. That can feed about 2 million people! With statistics like these, it's no surprise that new startups and initiatives have been cropping up globally to work with restaurants to reduce food wastage.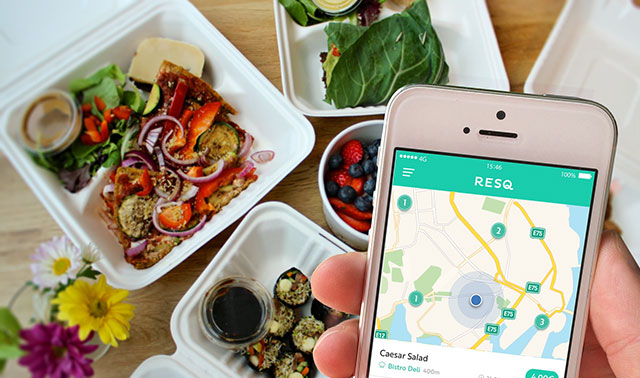 A Finnish startup called ResQ Club driving this movement to reduce food wastage in Europe has just set up operations in Malaysia and Asia (end 2016) and is working with thirty restaurants, and we can expect more restaurants to come onboard this movement in 2017.
In New York, there is even a pop-up and community movement called wastED, where the founder (and chef) strives to create delicious, appetising food out of the food that typically go to waste at different parts in the food chain.
4. New & innovative group workouts—Hello, bungee dancing!
Workouts are so much more fun and motivating when you do it with friends! Whilst this of course isn't new, in 2016 we saw the introduction of new innovative group workouts in Asia adapted from the US—like Soulcycle which has now made it to our shores in the form of Aloha Cycle Club and Flycycle. This year, look out for more innovative and unique group fitness classes like the bungee dance workout and the Surfset (surfboard) workout!
5. It's the golden age of Wellness Travel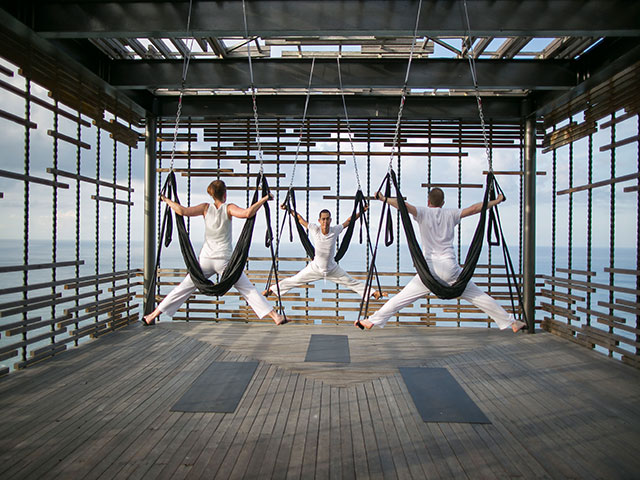 Wellness vacations where you combine spa, nutrition, fitness, meditation, luxury and bootcamp in a scenic retreat can be extremely therapeutic, and for some people life-changing where they go for clarity at crossroads in their lives. This will boom in 2017, and you will see more and more places offering wellness retreats, not just boutique wellness resorts but even huge hotel chains getting their foot in the game. I would highly recommend everyone to take a wellness vacation in 2017—it's a great way to refresh your body and mind, and send you back to your life more energised and confident of your goals.
6. Wellness coaching and health programmes become mainstream
Once considered rather new-age and flaky, getting the help of a wellness coach now is no longer as 'weird' as it was before. Seeing a wellness coach to help you set and achieve your goals is a good idea, especially if you need help and encouragement that you don't think you'll get elsewhere. More people are engaging the services of health and fitness professionals, to guide them on their healthy lifestyle journey especially as people are more aware now to take care of their overall mental health, diet and fitness holistically. The sheer demand for these services is why our experts created virtual health programmes at PurelyB so you can get the hands-on guidance you need to start living healthier with our step-by-step 21-day or 30-day programmes to achieve your nutrition, fitness and mindfulness goals, inclusive of fitness and motivating videos .
More programmes will be re-launching in 2017 to meet the growing demands.
7. The Rise of Vegetarianism
We will start seeing more people setting a day or two in a week (or even monthly as a start) to have a pure plant-based vegetarian diet. This won't just be because of increased awareness among the younger generation of the positive impact of vegetarianism on the environment and their compassion for animals, but will also be because of the increased health issues that people face, that require regular 'reset' or detox of their bodies to maintain good health.
8. Fitness apps and online workouts will be everywhere!
There's no escaping! You will no longer be able to use the "I don't have time or access" to not workout as online workouts will continue to explode on every platform. From Facebook Live, mobile apps, Instagram videos, Snapchat to virtual programmes and studios.
Even more so now, you will be able find low-cost (or even free) classes and personal training 24 hours a day, seven days a week. Aaptiv, Sweat with Kayla and Sworkit are some of the popular apps that have emerged.
9. Moringa—the next superfood!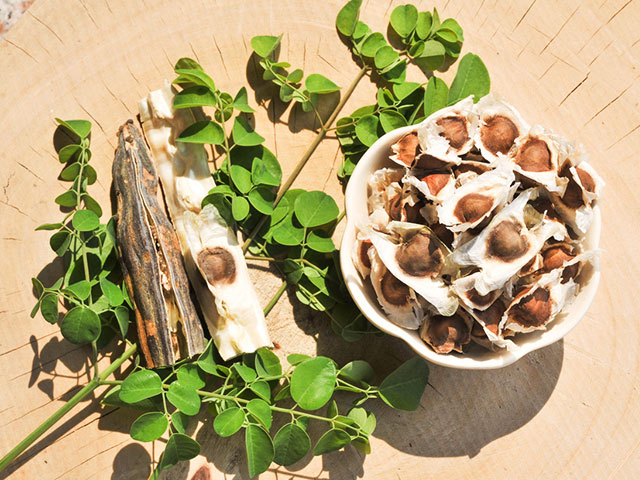 The next big superfood might be moringa—leaves from an African plant with seven times the vitamin C as oranges, twice the protein of yoghurt, and three times the calcium of milk. The leaves contain high levels of calcium, potassium and protein, as well as vitamins A, B, C, D and E. Because the trees can grow in both tropical and temperate climates and produce leaves year-round that can be eaten fresh, cooked or dried without losing their nutritional content, moringa is becoming an attractive additive. Whilst moringa has grown in popularity in the US as "the new Kale" alternative, it has not yet gained much visibility in Asia, thus with enough awareness of its benefits, 2017 could be moringa's year!
If you'd like to give moringa a try, check it out here.
10. New forms of therapy: Sound therapy and flotation therapy!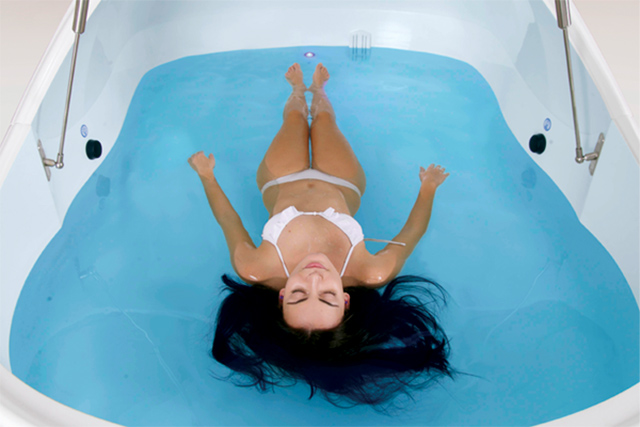 Whilst in the US and Australia, fancy float studios and sound therapy studios have been popping up everywhere in late 2016, and so we expect this trend to start taking up in Asia in 2017. Isolation tank float sessions especially have been shown to reduce anxiety, depression and pain and improve sleep quality. It's a great spa experience and not extreme as some may perceive; it'll definitely be more widespread this year as awareness grows.
Here's to a healthy and happy start to the year.
This article is written by Jesrina Arshad. Follow her on Instagram at @jessarshad for a glimpse of her day-to-day life and get more interesting stories like this on PurelyB. You can also read our interview with her here.
Source: https://www.buro247.my/lifestyle/travel/palawan-the-philippines-asia-s-hidden-gem.html
Related stories:
Jesrina on PurelyB, healthy living and her shift to the startup scene
Marissa Parry on her PurelyB duties, health advice and a coyo recipe
PurelyB's Carina Lipold shares tips on how to stay healthy while travelling
| | |
| --- | --- |
| SHARE THE STORY | |
| Explore More | |