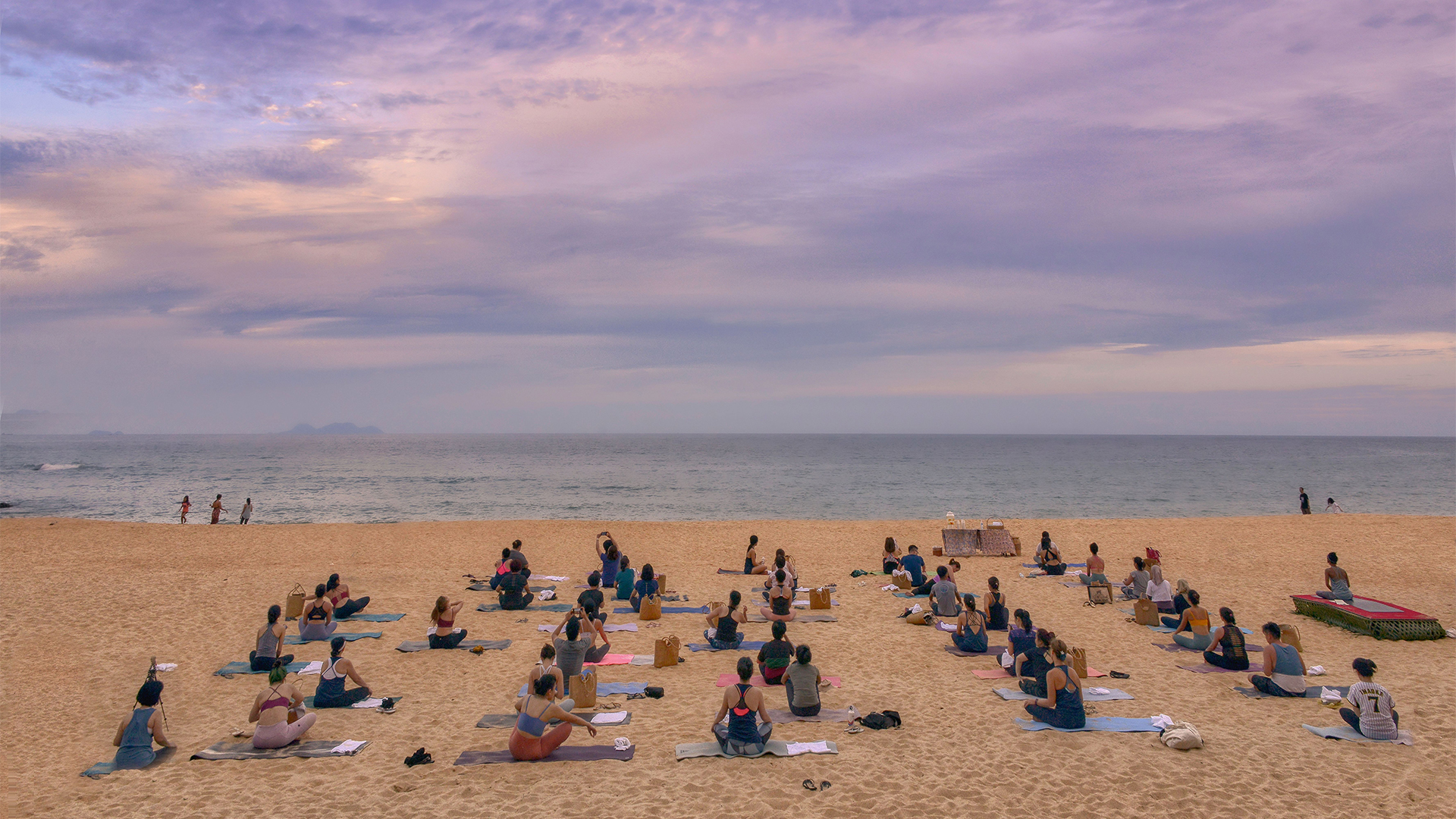 Writing this as 2022 is about to end in two days honestly feels surreal as I personally felt the year has gone by in a flash. Perhaps it's because it has been a significant year for me, from starting my new role here (hello, BURO readers) to being sent on various events and experiences as physical events are fully back on. Life has been on a fast-paced track of "go, go, go" and I never realised how hard my foot was on the pedal before I was presented with this opportunity to experience a yoga retreat where one just…relaxes and slows down.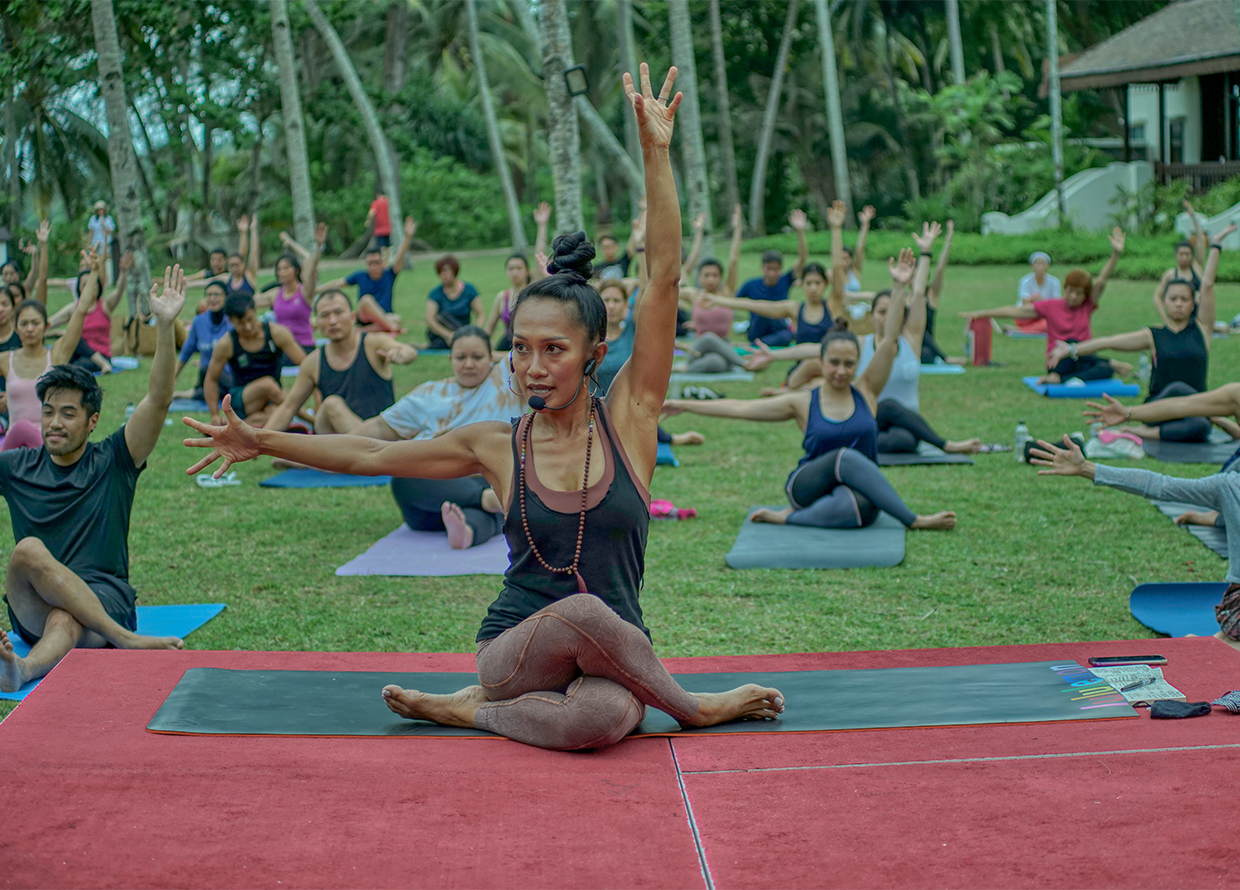 Called the Sucimurni Yoga Retreat, this annual programme organised by the beautiful Tanjong Jara Resort is made to help you reconnect with your body and soul through yoga exercises and breathing practices. Facing a crescent-shaped beach of golden sand, with linings of tall palm trees and a magnificent view of a turquoise, clear sea, the five-star resort is steeped in the spirit and essence of age-old Malay traditions. All of this sounded wonderful, minus the fact that I've never done any yoga before in my life. I was hesitant—after all, this retreat was meant to calm you down, not stress you even further—especially since it was being led by Ninie Ahmad, one of Malaysia's most established yoga teachers and the founder of Upward Yoga.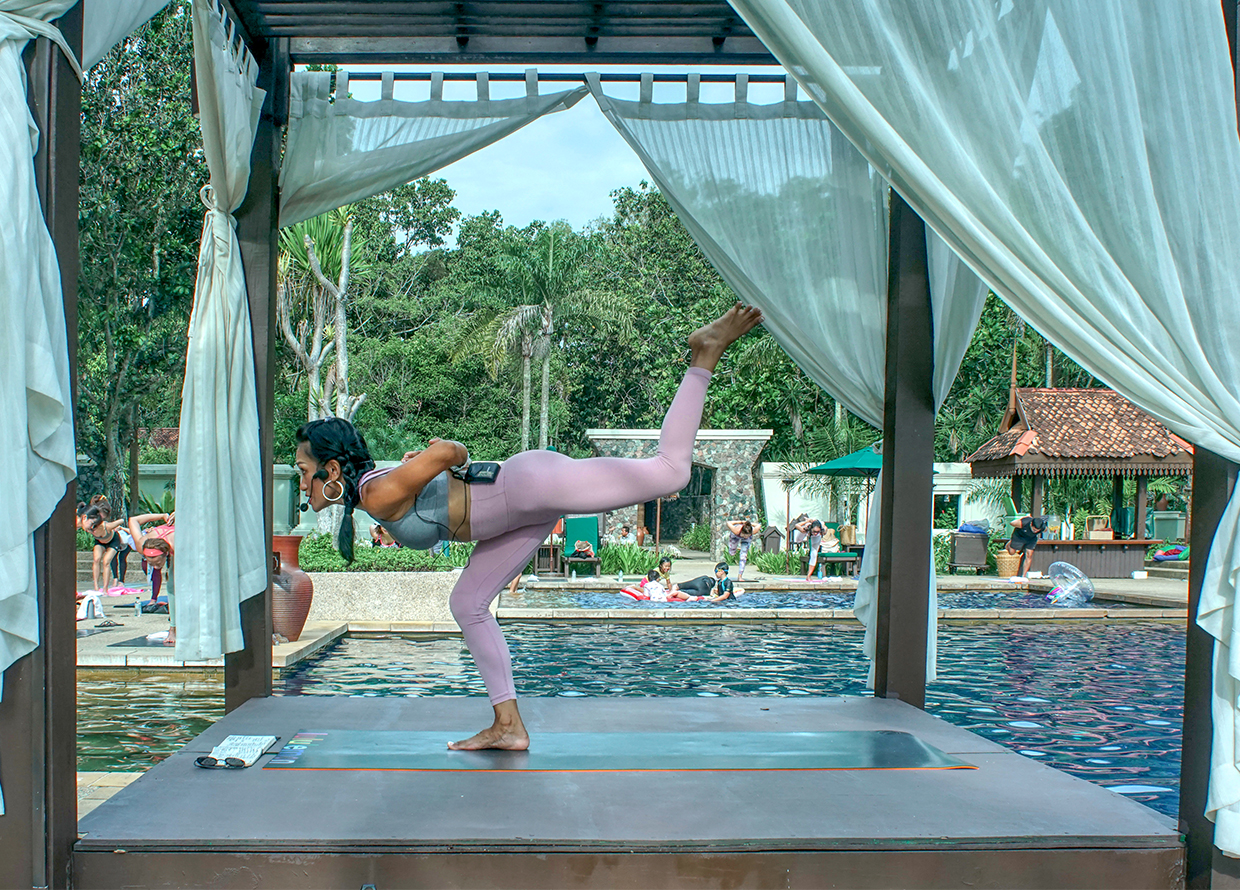 However, I was told that the yoga classes were suitable for all levels of practitioners including beginner, intermediate, and advanced. I trusted that Ninie would be able to take care of a newbie like me and because it's never too late to try something new, I made my way to Tanjong Jara Resort.
So how did my three-day, two-night yoga-filled weekend fare? Read on for my full review. 
Day 1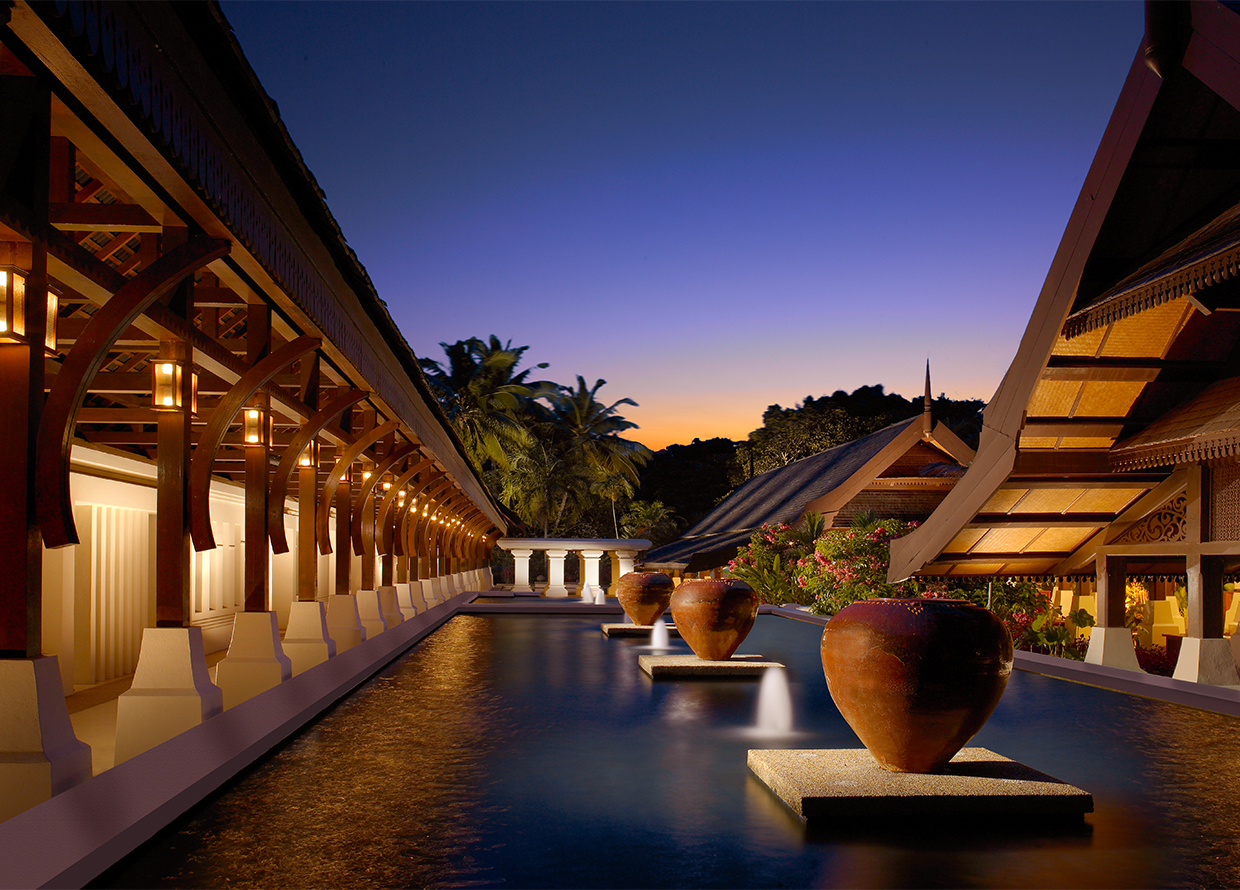 After a four-hour long drive from Kuala Lumpur, I arrived at the resort at about 1:30pm feeling famished and in need of a nap. However, I felt my exhaustion fade away when I was welcomed so graciously while being led to the reception desk. Tanjong Jara Resort prides itself on the warmth and hospitality of their staff, and I can truly vouch for that as their friendly faces perked me right up. After a refreshing welcome drink and snack of roselle and pandan-filled cake, I was ready to kickstart my itinerary.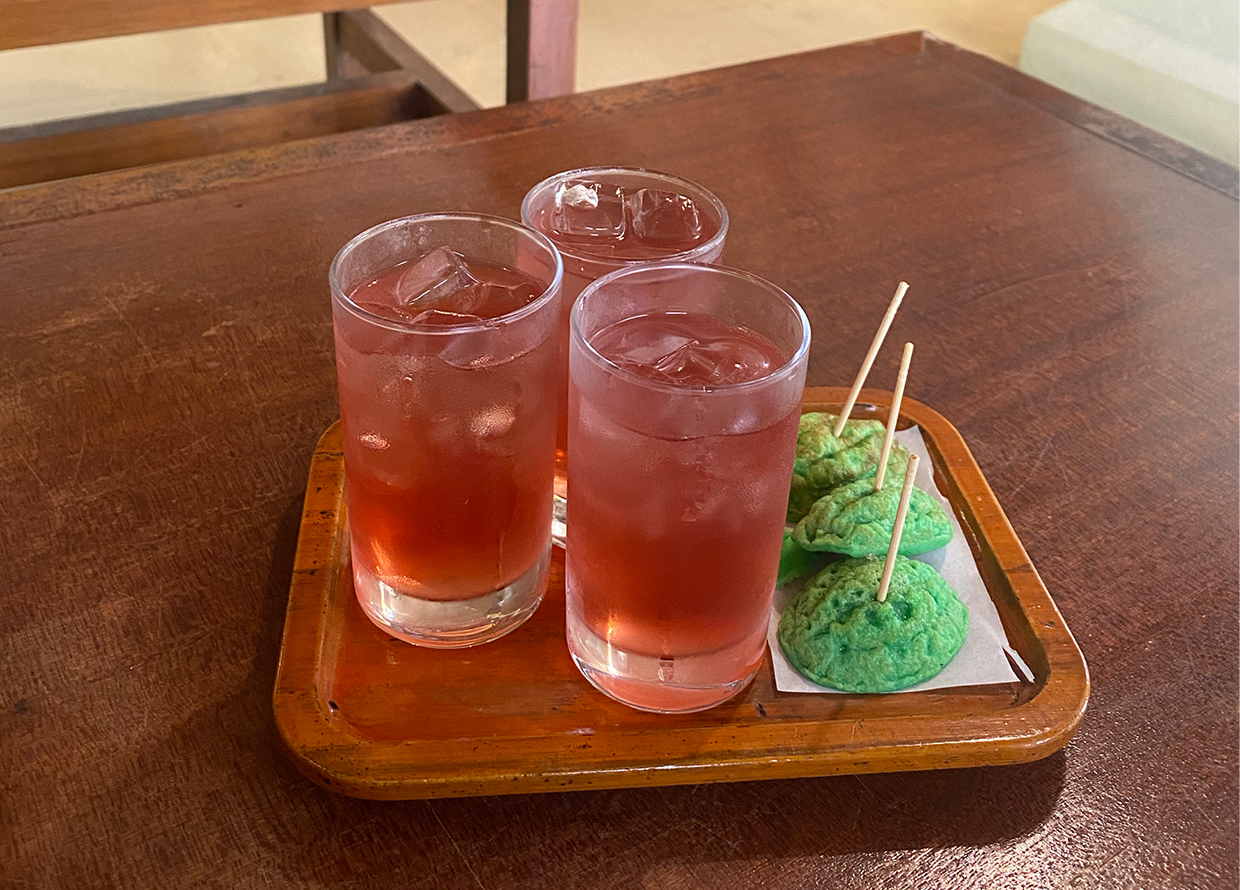 For lunch, I made my way to Nelayan, meaning 'fisherman' in the Malay language, a restaurant that is inspired by the locally and internationally acclaimed signature restaurant, FIsherman's Cove. Nelayan offers an extensive menu of Asian and Western selections from nasi lemak to fish and chips. I opted for the latter and enjoyed the generous portions as I took in the beautiful sunny beach views the restaurant was facing.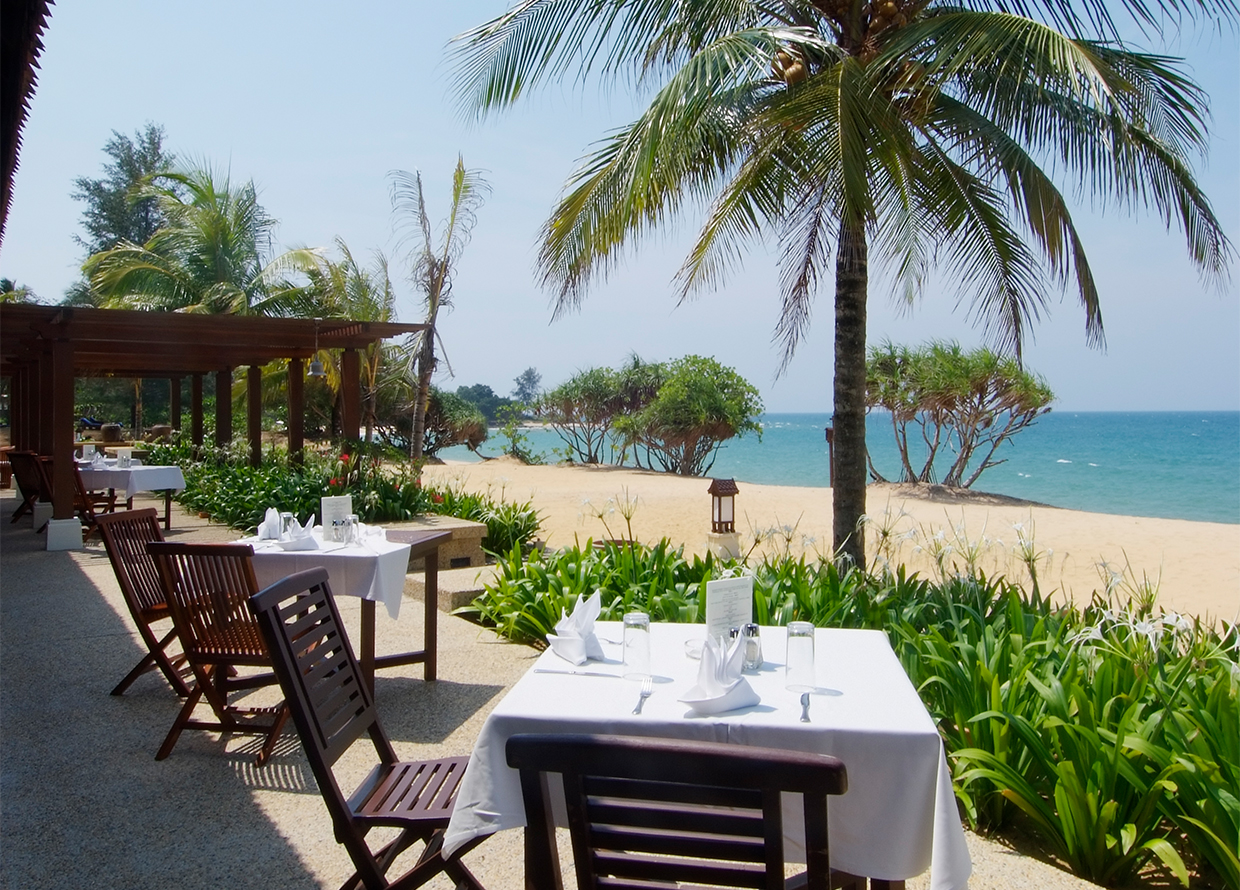 After that, I had a bit of time to settle into my room which was the Serambi Room that comes with a verandah overlooking the tropical gardens. Spanning 55 square metres with amenities such as a double bed, daybed, a large open en-suite bathroom with a bathtub, a separate shower, and two vanity units, the room can easily fit a family of four with plenty of space for little ones to run around. The elegance of 17th century Malay palaces was reflected very well with the use of dark timbre woods for a cosy feeling, beautiful ornaments on display, and granite countertops.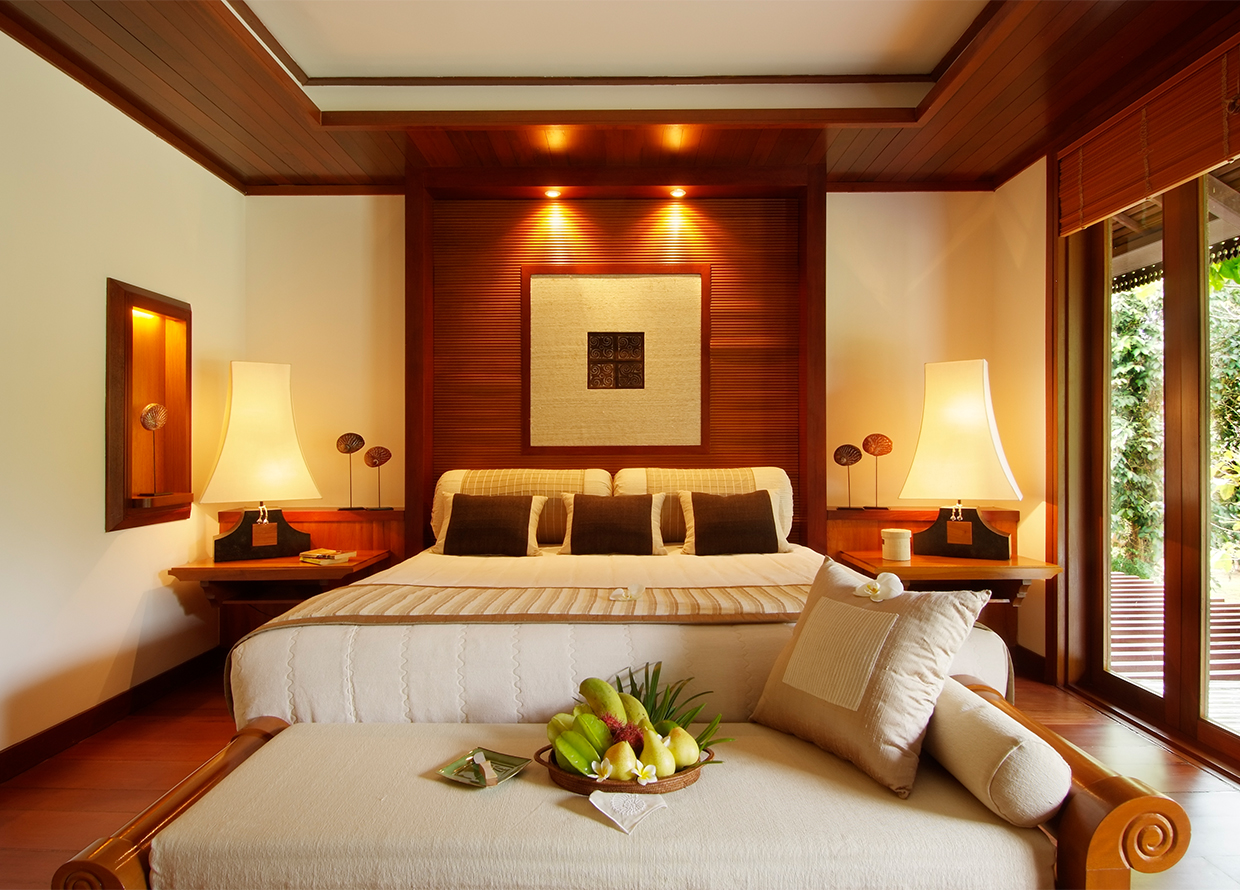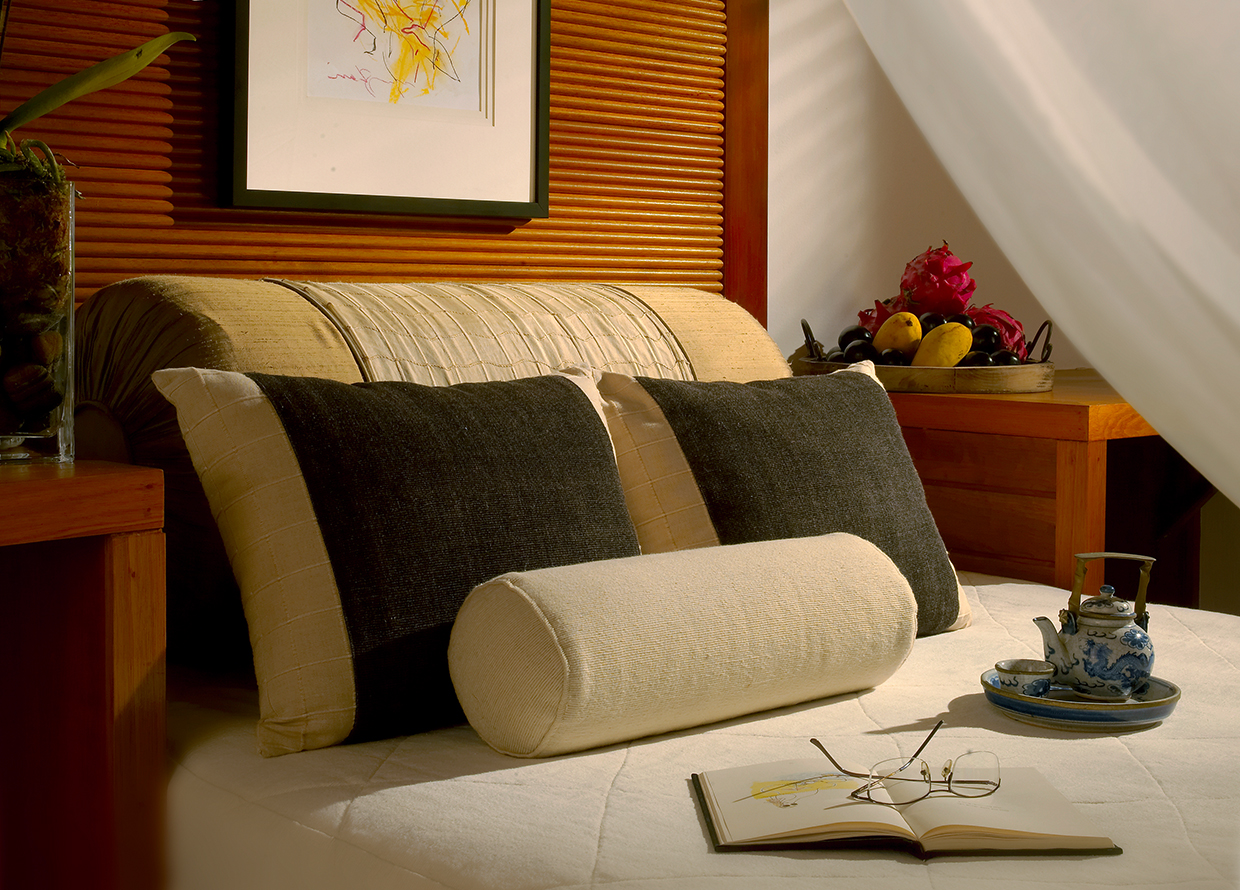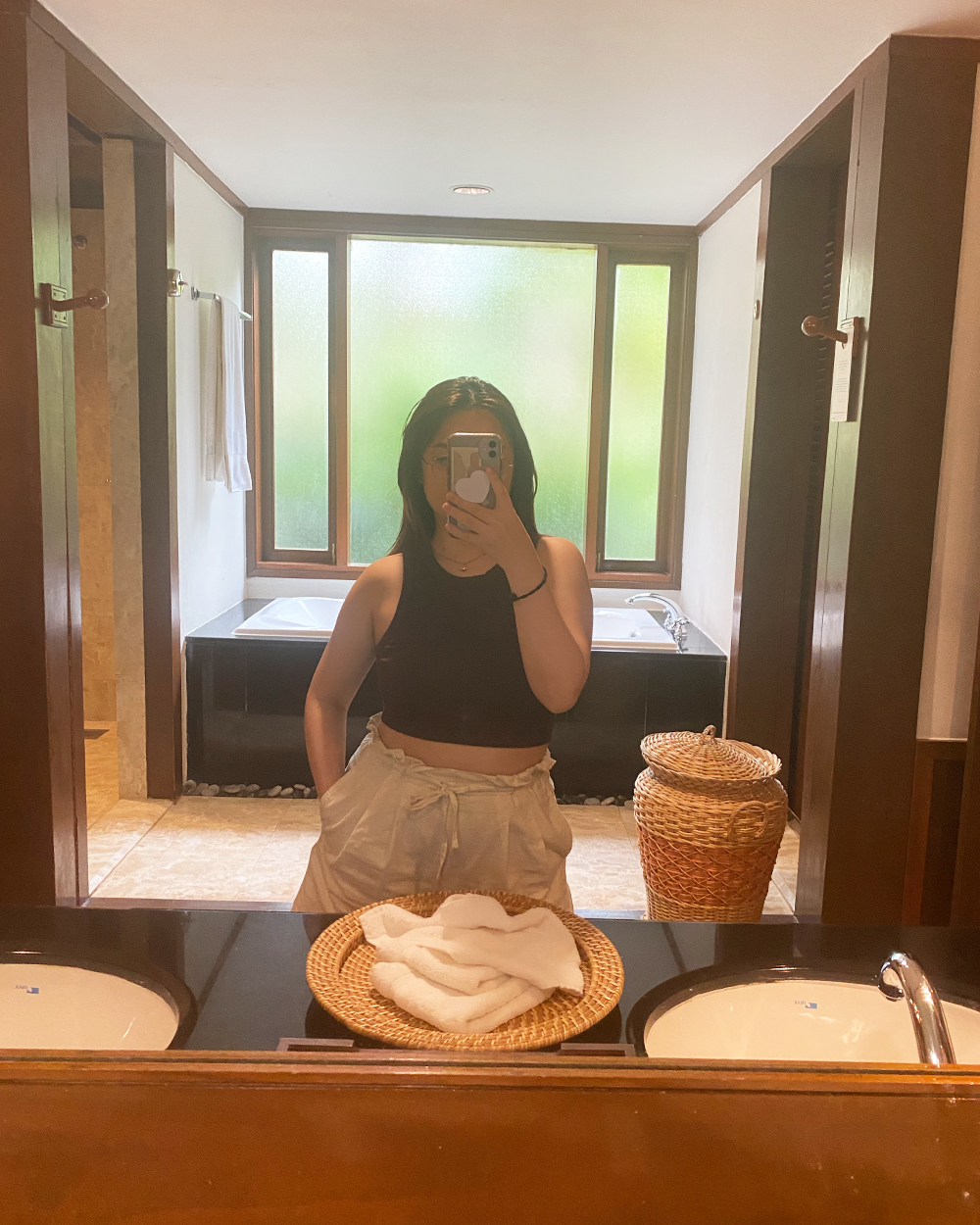 After taking a nice nap under the soft covers, I changed into my workout clothes and made my way to Anjung Gardens for our first yoga class with Ninie called Destress and Detangle Yoga. As it was a sunset class at 5:30pm, the weather was just right as we were shaded by palm trees and treated to a great view of the beach. Funnily enough, I came clad in sneakers (like I said, total newbie) before realising everyone was barefoot on the grass.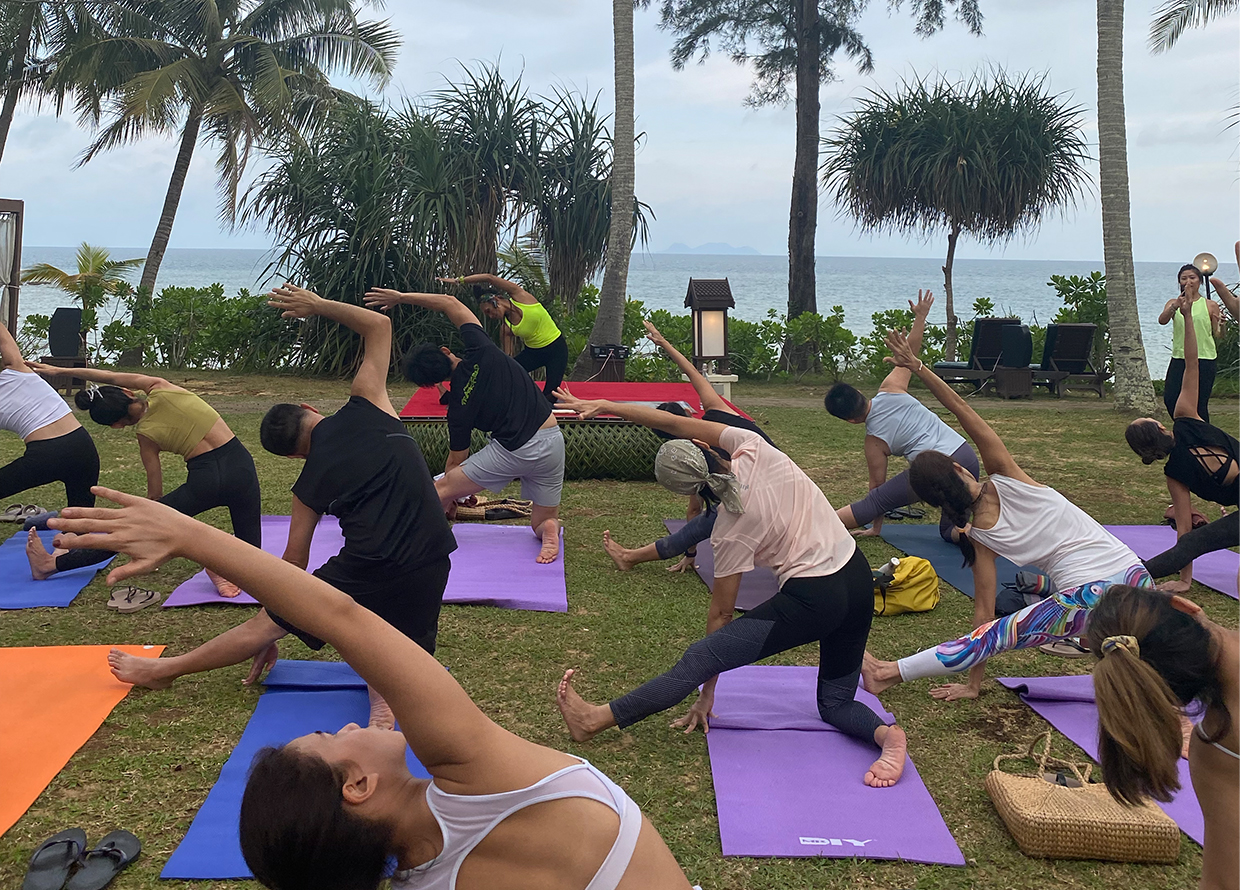 That little faux pas aside, my apprehensions about being left behind in a class of yoga enthusiasts quickly went away. Ninie prefaced the class by saying, "Whatever you do for the next three days, make sure you don't stress yourself." I found this to be incredibly comforting as she would constantly remind us that it was alright if we couldn't do the moves like her as the most important thing was not to hurt or stress ourselves. "Some of the poses look nice on Instagram, but if doing them makes your body feel bad when you wake up in the morning, that's not yoga anymore."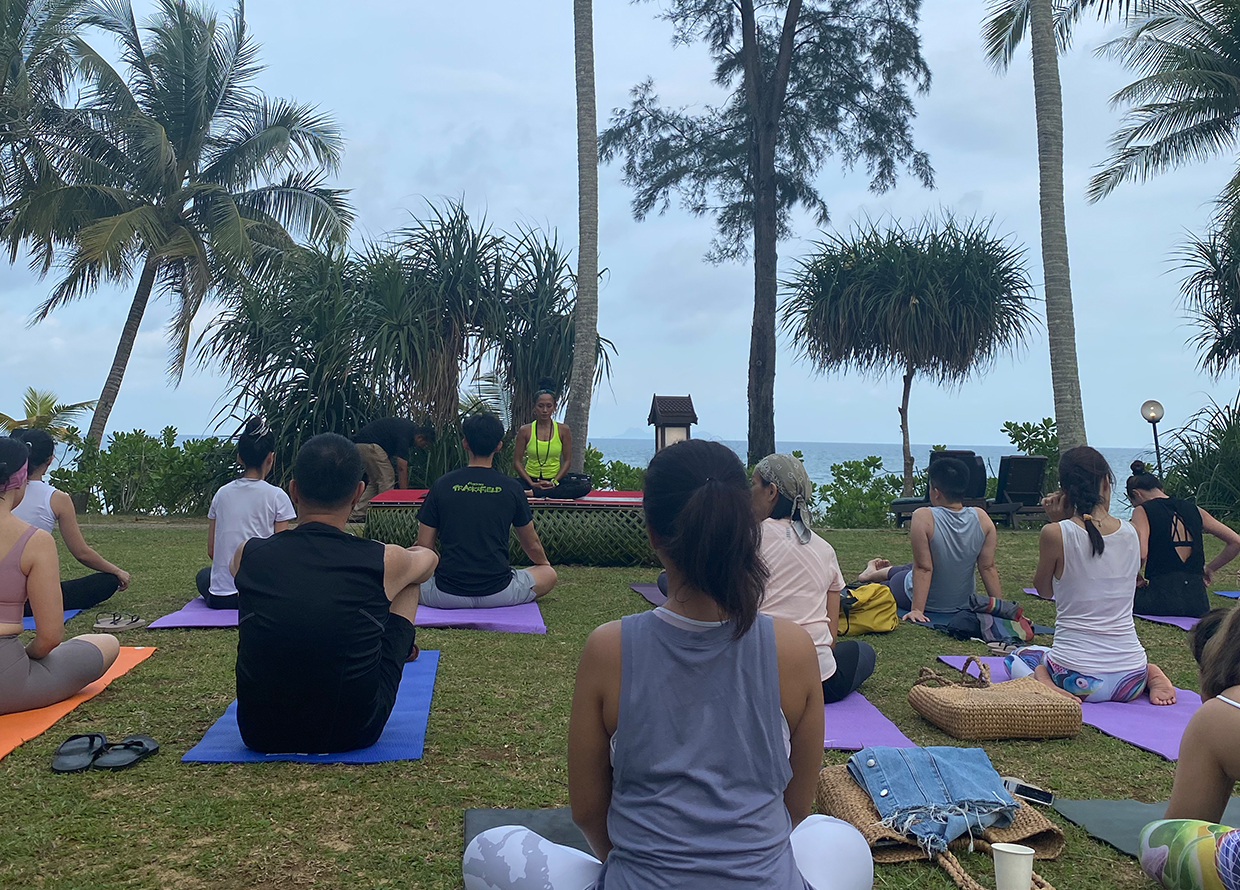 The class ended with a calming meditation where we laid on our mats for five whole minutes with our eyes closed, and nothing but the sound of crashing waves and the cooling breeze accompanied us as we quieted down our minds. Ninie's trusted assistants, Fitrina Zaini and Joanne Chaw, were also going around to give everyone shoulder massages and correct our forms. I ended my first night with a hearty set dinner at Di Atas Sungei, Malay for 'above the river', as the restaurant literally sits above a river that flows into the South China Sea. 
Day 2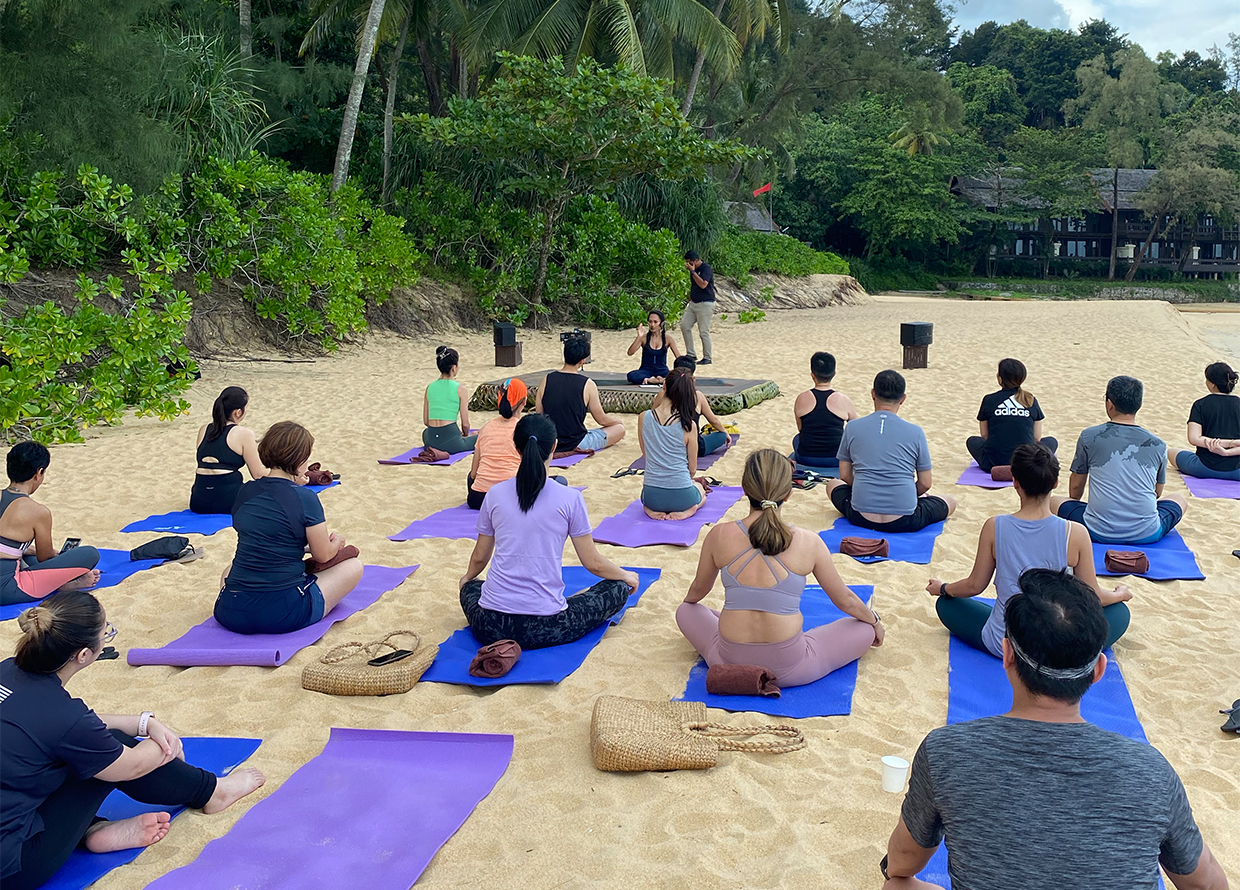 The next morning was an early one as our second class was Sunrise Yoga on the beach. At 7am, the orange-tinted sky greeted us and although the uneven sand proved to be a lot more challenging than yesterday's flat grass, I thought it was a great way to start the day. Having said that, I felt that Ninie was slowly increasing the difficulty of her classes as the movements were noticeably harder. However, she always provided three options for each move with different difficulty levels. Being the competitive person that I am, I tried going all the way with the moves before reminding myself that I shouldn't be trying to pop a blood vessel to prove a point. Thank goodness for Ninie's constant reminders about the importance of not hurting oneself and taking it slow.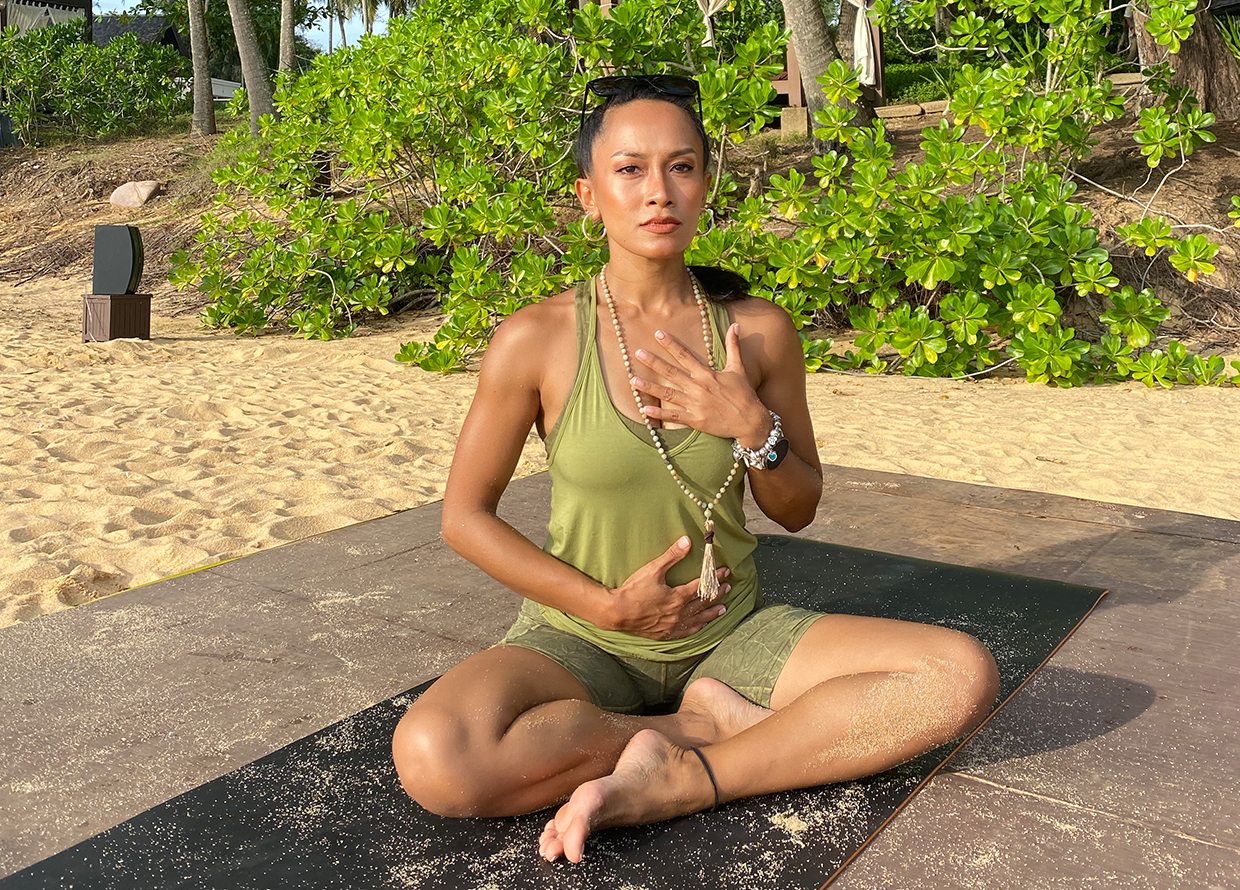 After a meditative session, it was a buffet breakfast once again at Di Atas Sungei, which I particularly enjoyed as I was surrounded by lush tropical greenery and the sound of the river. On offer was everything from your favourite local dishes such as roti canai, nasi lemak, and Terengganu-styled asam laksa to traditional English breakfast.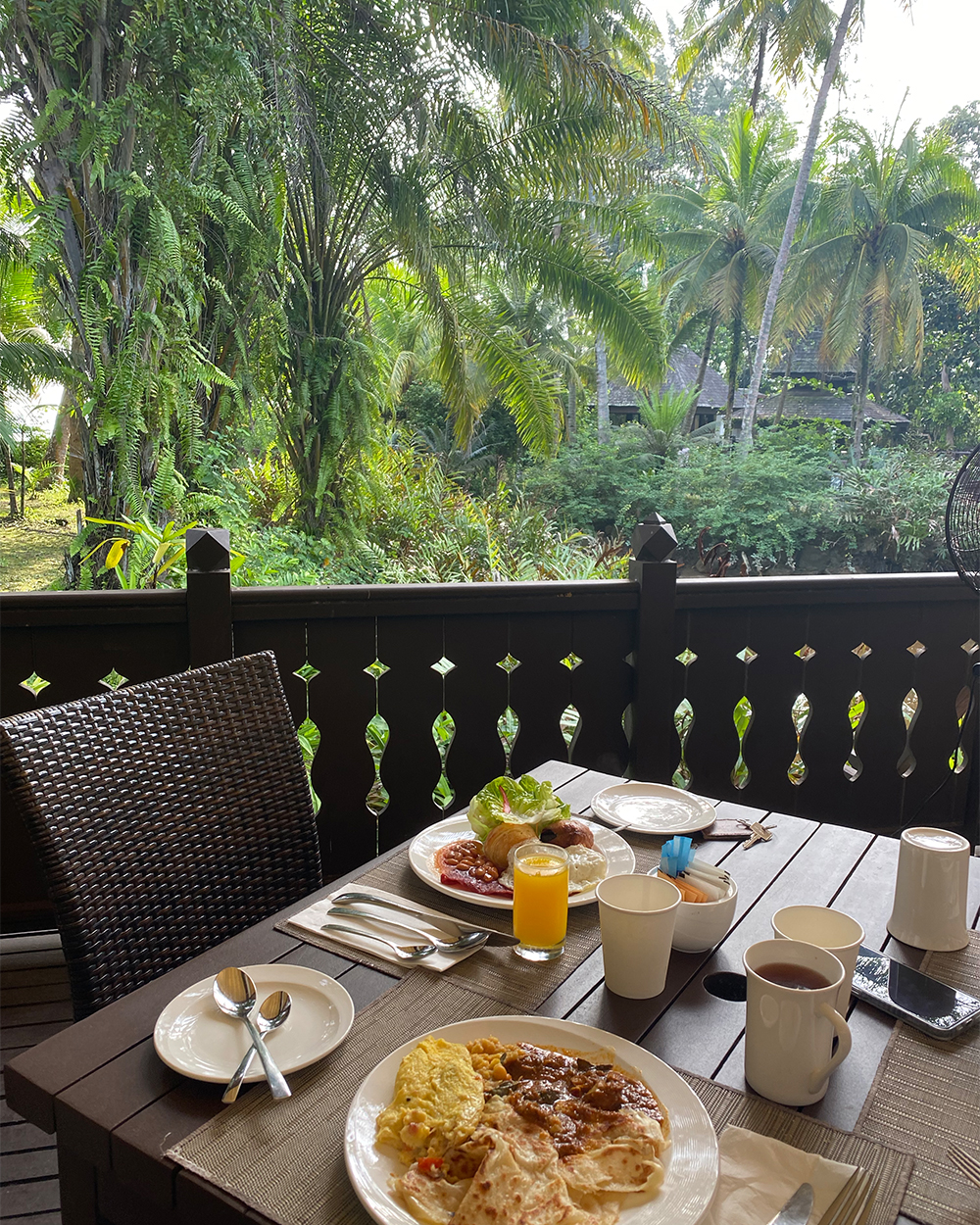 The programme also includes an optional two-hour class that is aimed to perfect one's pose and balance. I did not opt for this as The Body Origami workshop was more for advanced practitioners so instead, I took a trip to Spa Village Tanjong Jara to pamper myself with a relaxing massage. I opted for the Traditional Malay Massage, which specialises in using local ingredients such as turmeric, lemongrass and cinnamon to create the luxurious body oil.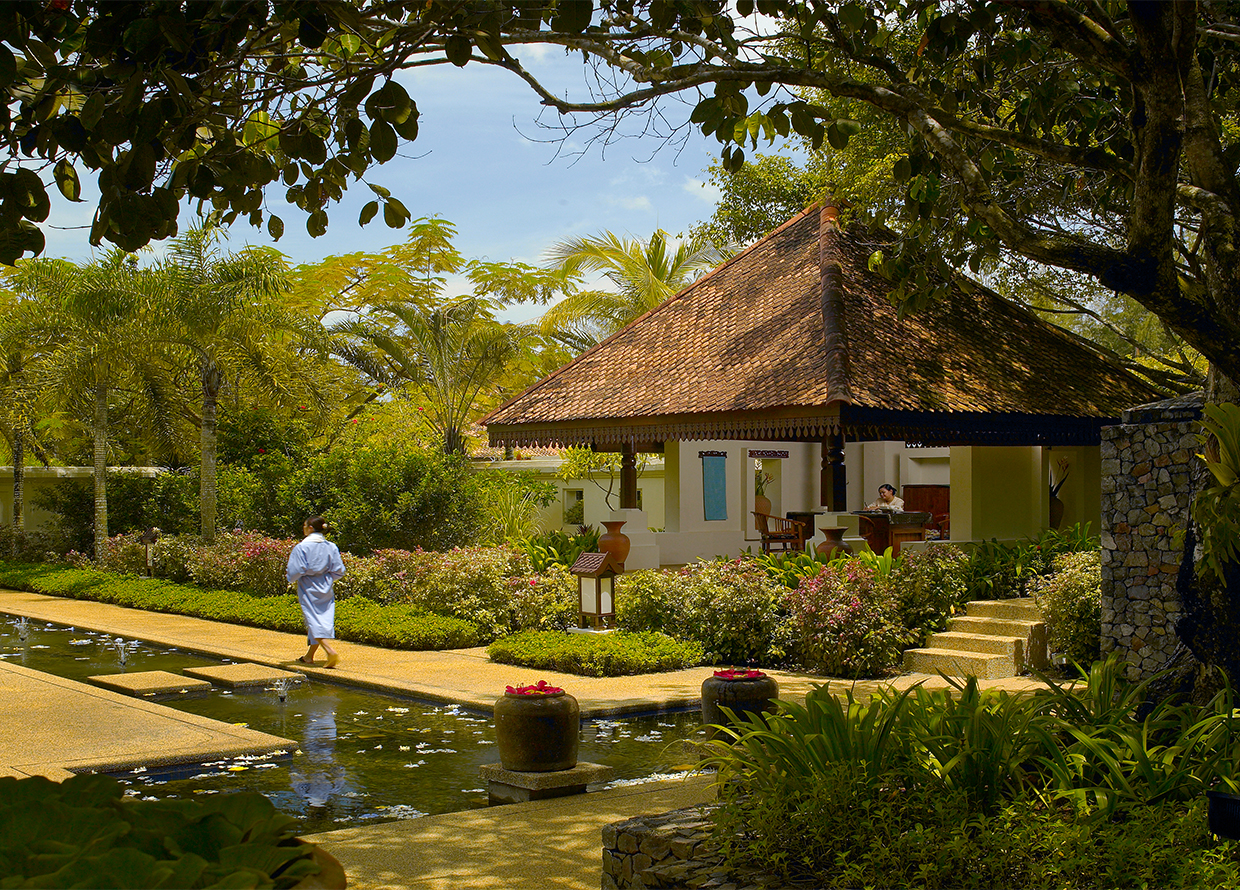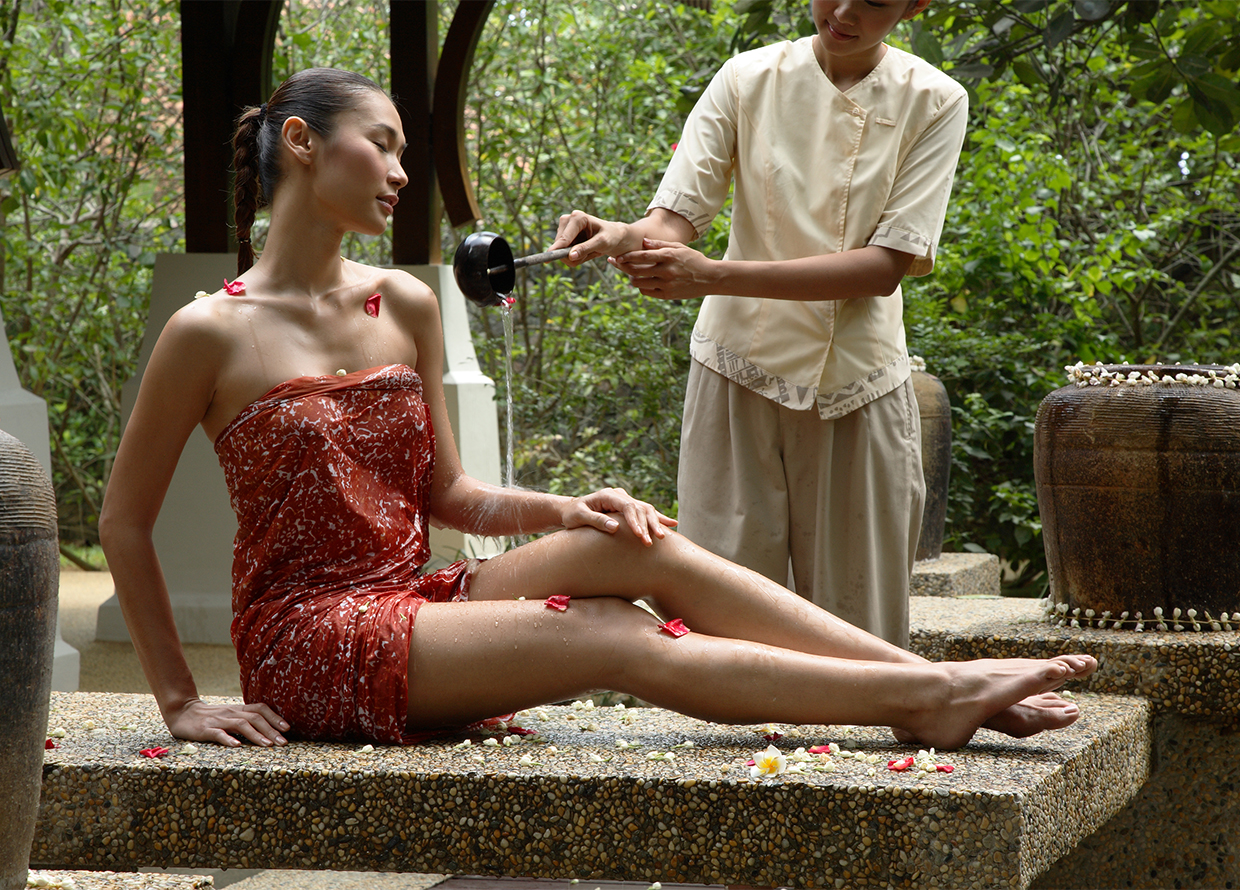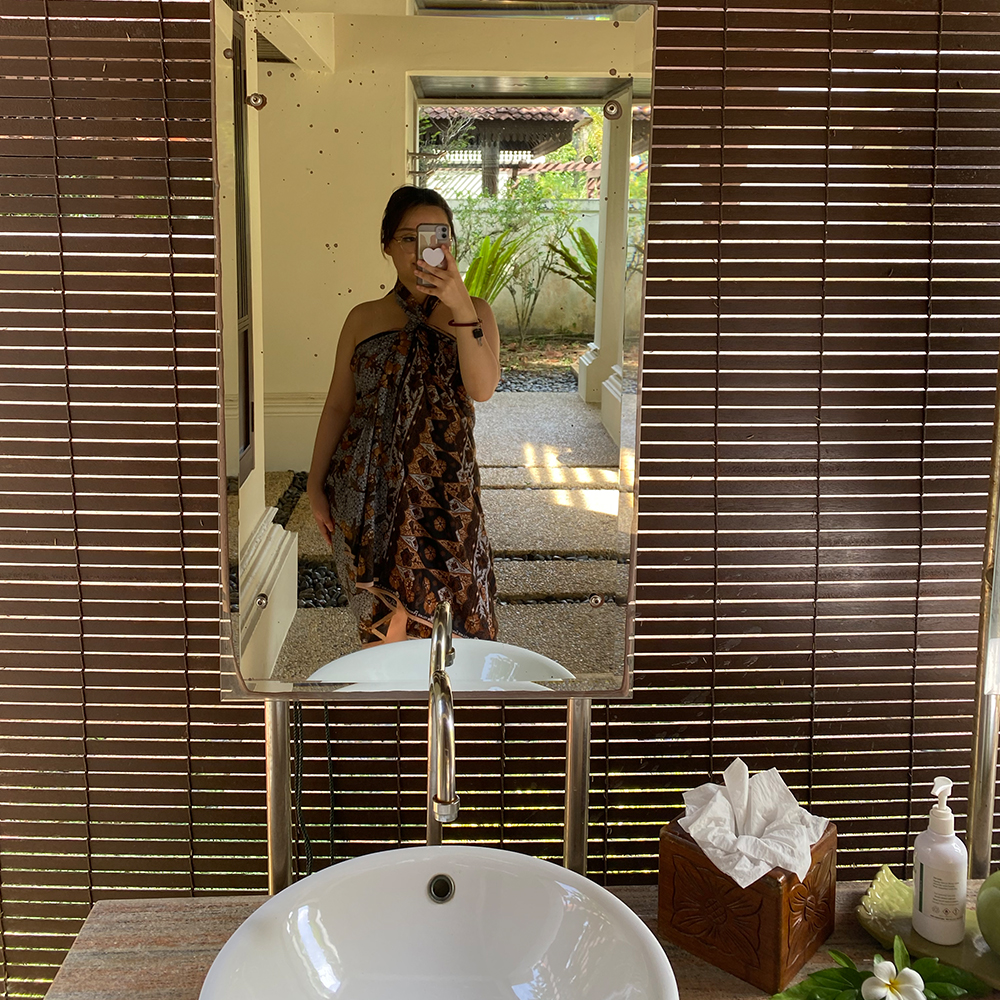 My masseuse was incredibly skilled at working out all the tight knots and stiff muscles around my body as she used traditional Malay finger strokes that felt amazing on the skin. After my 90-minute session, I was in a euphoric daze on cloud nine.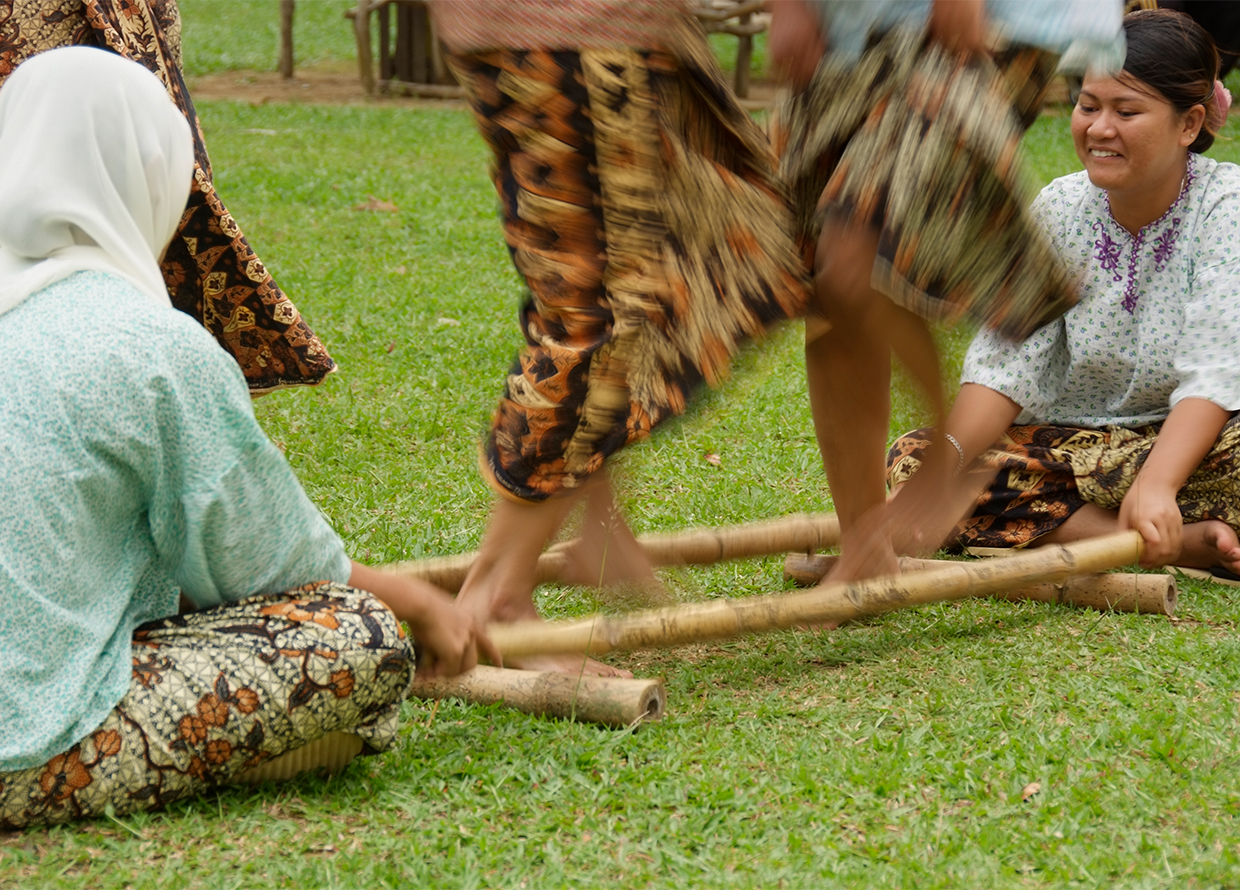 Shortly after, I made my way back to Anjung Garden for the resort's weekly Kampung Sucimurni Lifestyle. Tanjong Jara Resort is proud to call itself "Unmistakably Malay" which is evident here as the resort staff organised a wonderful array of Malay games, activities and food for guests at the beachfront gardens. Seeing foreigners partaking in games such as gasing, sepak takraw and congkak was delightful as I truly felt that the resort was creating a strong sense of community for everyone involved.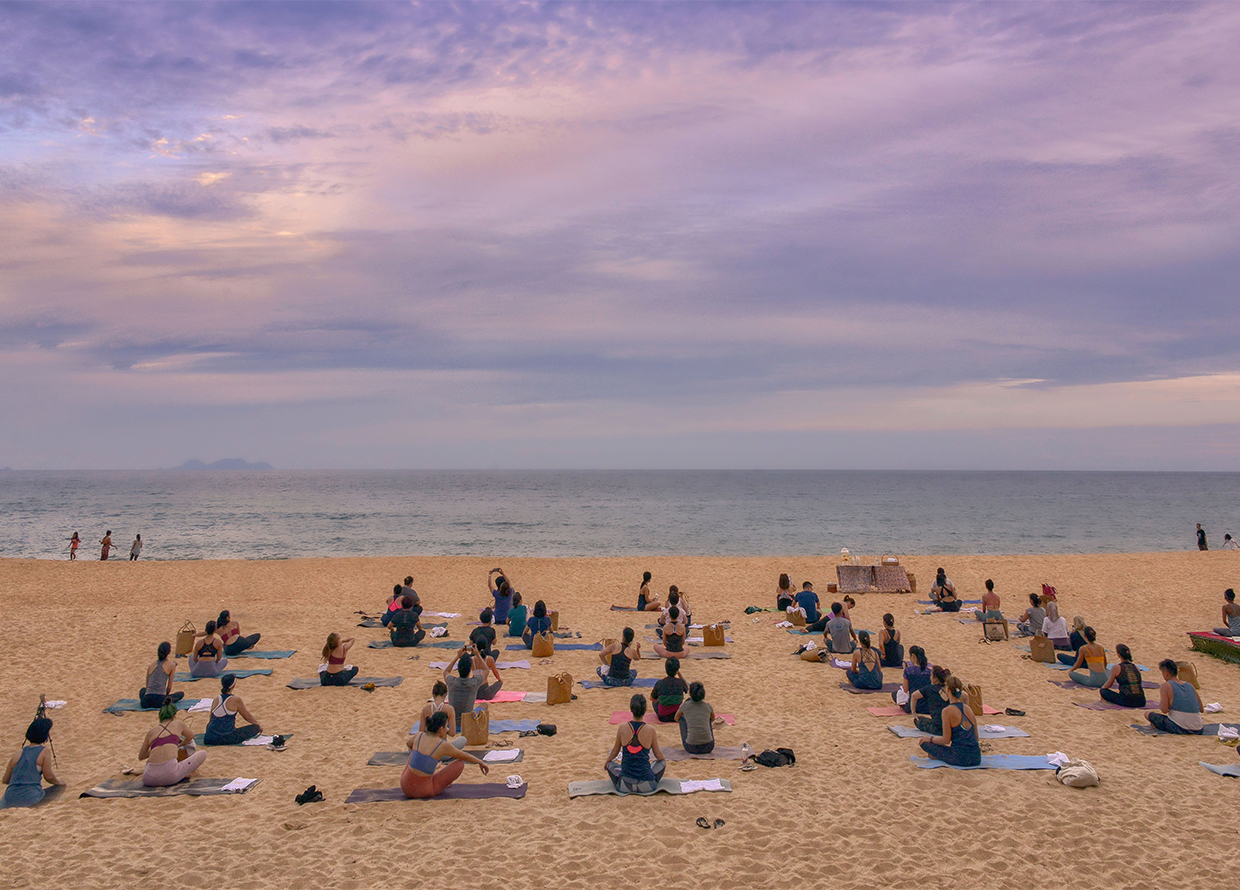 We concluded the second day with a Sunset Yoga on the beach, and this was my personal favourite class due to the cooling weather and golden hour. Ninie focused more on teaching us calming breathing exercises that we could do to calm our nerves or anxiety, which I surely brought back with me to the city. "Never underestimate the power of slow breathing," Ninie stated. 
Day 3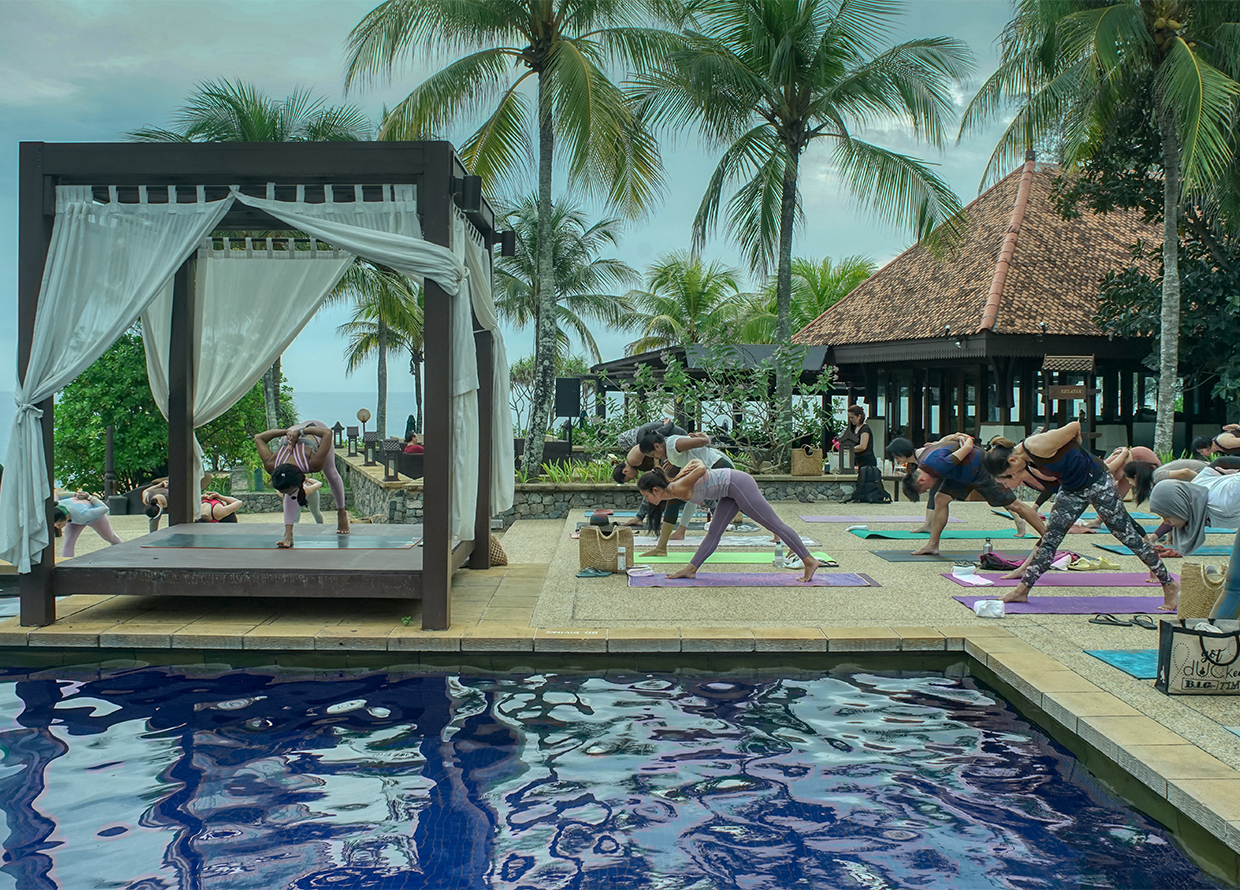 On the last day, we started our morning with a session by the pool with resident naturalist, Captain Mokh, who taught us stretching exercises inspired by the seven main animal chakras, finished off with Ninie's movements. After a scrumptious buffet breakfast, it was time to check out of the beautiful resort.
Sucimurni is a Malay concept that emphasises on the purity of spirit, health and well-being. After my weekend at Tanjong Jara Resort, I did feel that my body and soul were rejuvenated and went through a healing process I didn't know I needed. Yes, I would be returning to the hustle and bustle of city life once again, but I left with a renewed mind, lighter shoulders, and of course, with every intention of returning to this oasis.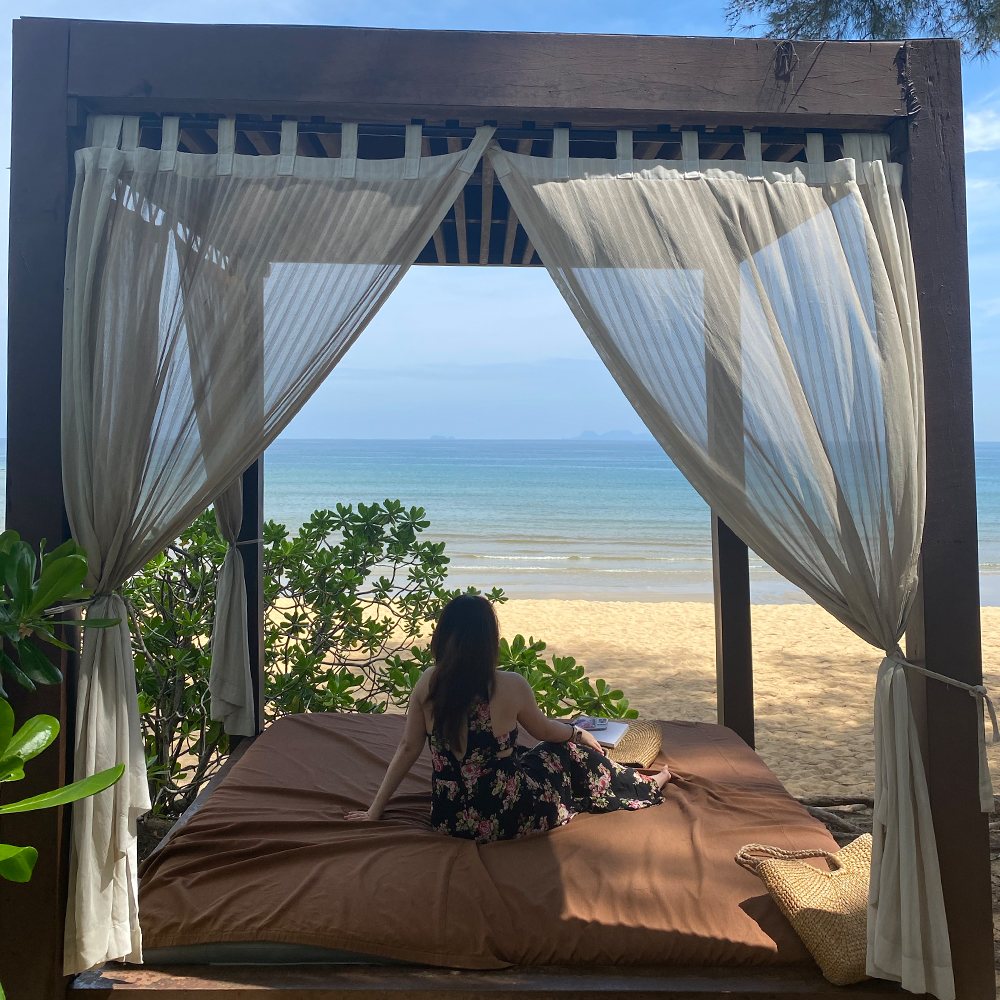 The annual Sucimurni Yoga Retreat with Ninie will be held on 13 to 15 October 2023. Bookings will be available on their website here.
---
Tanjong Jara Resort
Address: Batu 8, Off Jalan Dungun, 23000 Dungun, Terengganu, Malaysia
Contact: +603 2783 1000 (Reservations) or +609 845 1100 (Resort)
Email: [email protected] (Reservations) or [email protected] (Groups)
Website | Facebook | Instagram 
For more reviews of holiday destinations and experiences, head here.
| | |
| --- | --- |
| SHARE THE STORY | |
| Explore More | |