Travel
Checking in: Four Points by Sheraton Desaru is made for business and play
Best of both worlds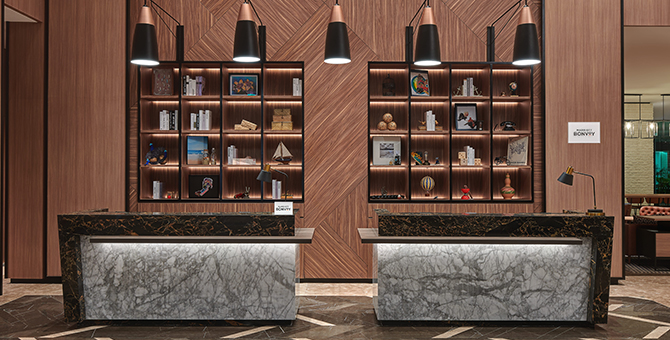 The small and picturesque seaside town of Desaru, Johor has quickly grown into a hot tourist destination in the past recent years, with the Desaru Coast—a resort haven comprising some of the world's renowned hotel brands—grabbing most of the attention of travellers near and far. However, beyond that area, there are plenty of other things you can do, as I discovered on my third and most recent trip to check out the new Four Points by Sheraton Desaru.
Launched in November 2021, the business hotel is not located within the Desaru Coast compound, but instead, is nestled right in the middle of Bandar Penawar. The journey there is a long one from Kuala Lumpur; it takes a three-hour drive on the North-South Expressway and roughly another hour on the scenic Senai-Desaru Highway. Once I arrived, the hotel can be easily spotted amidst the rows of two-storey shop lots, local grocery stores, restaurants and cafes.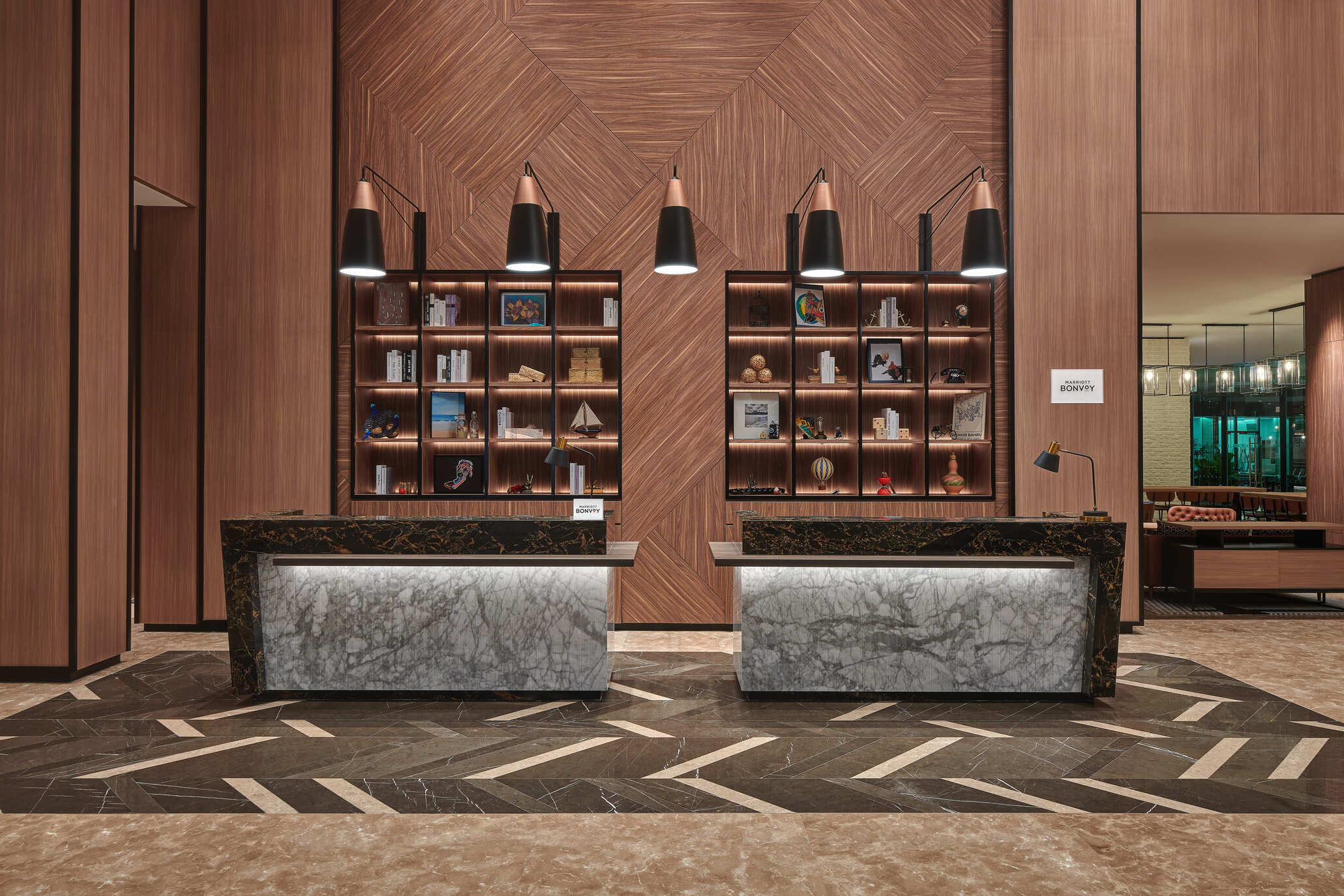 First impressions
Having departed from the trendy Four Points by Sheraton in Chinatown, Kuala Lumpur, its sister outlet in Desaru felt a bit more formal in comparison with its boxy white facade. Once inside, I was greeted by the warm reception desk that is set against a stunning backdrop of a massive four-tier built-in bookcase. In addition, traditional touches were seen throughout the lobby with a huge rattan fan-inspired chandelier, craft motifs and custom art pieces that reflect the Malay fishing heritage.
Rooms and facilities
Overall, there are 311 rooms designed with practicality in mind. I checked in to the Premium King room, which offers ample space at 516 square feet, a private balcony, a workspace, two floor-to-ceiling wardrobes and a living area. Altogether, there are five types of rooms and all of them offer the Four Points by Sheraton's signature Comfort Bed as well as high-speed Wi-Fi so you can work comfortably in addition to relaxing and unwinding. If you're bringing kids along, choose the Family Room, which offers more fun features with a play tent, soft toys and personalised kids amenities. For leisure, there is an outdoor swimming pool that opens till 10pm. This area also doubles up as a poolside event space that can host up to 150 guests. Other facilities include a fitness centre, a children's playground, a games room and multiple ballrooms for meetings and social gatherings—the Wave Grand Ballroom accommodates up to 400 guests while the Breeze Junior Ballroom can comfortably seat 300 guests.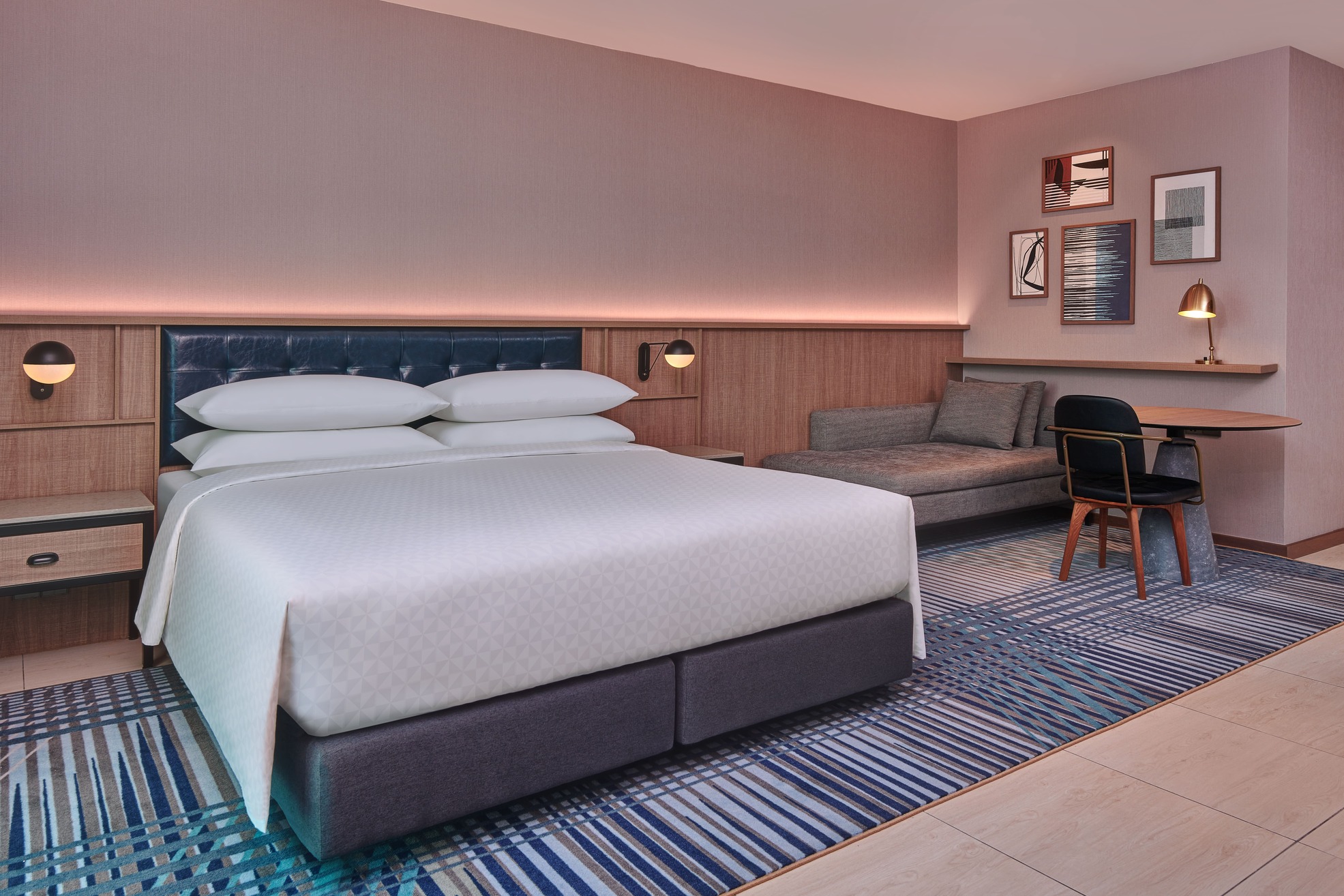 The food
There's only one restaurant at Four Points by Sheraton Desaru. Named The Mesh, it combines dining, working and lounge and bar areas all in one. The all-day dining space is truly the heart of the hotel where guests gather to socialise. The restaurant offers traditional Malaysian flavours fused with modern international favourites. One dish in particular that I've not been able to get out of my mind is the slow-braised short ribs with creamy mash potatoes and charred kai lan. It offers a huge portion of flavourful tender meat that falls apart with the touch of a fork, complemented by the smoothest and tastiest mash potato side I've tasted in a long time. Besides that, if you're a coffee-lover, take your pick of artisan coffee or order a coffee-based cocktail.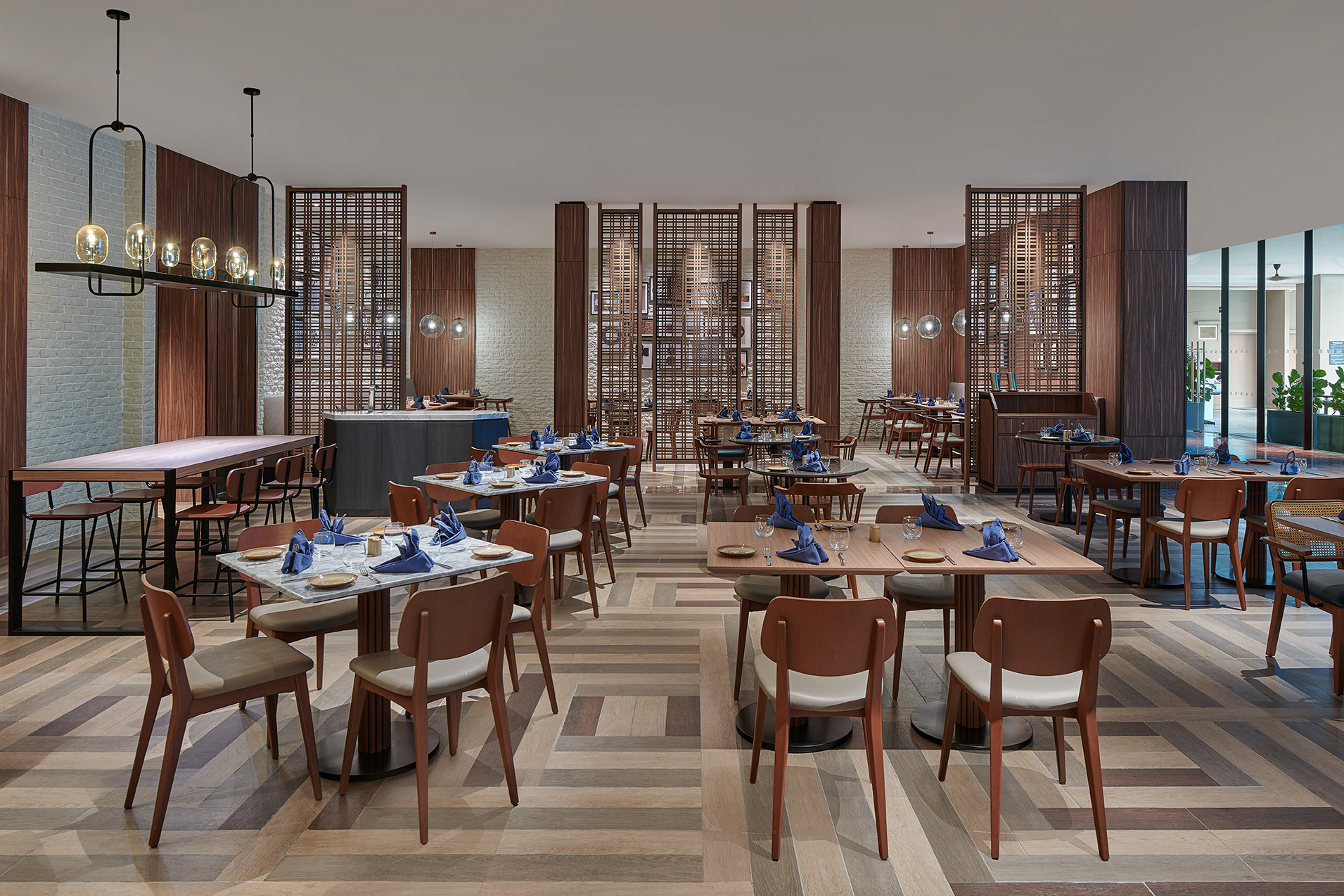 Things to do:
Desaru Fruit Farm
The farm is a mere five-minute drive from the hotel and one you shouldn't miss out on. Here, you'll get to go on an educational tour on ATVs around the orchards and learn about the plants of tropical fruits.
Desaru Coast Adventure Waterpark
Located inside the Desaru Coast resort compound, the waterpark is a must-visit if you're travelling with your family. It offers a fun mix of pools and slides, suitable for both tiny kids and adults. The highlight for me would be the adrenaline pumping Kraken's Revenge part-roller coaster and part-flume ride. Keep in mind though, that the park is rather small and you'll be able to explore it in three hours max. For tickets, click here.
ELS Performance Golf Academy at the ELS Club
Designed by the four-time major champion Ernie Els, the club is situated overlooking the South China Sea and is one of the most beautiful golfing spots in the world. For beginners looking to try their hand at the sport, head to the state-of-the-art golf academy where you can learn straight from a professional and practise your swing on real grass. For rates, click here.
All in all, Four Points by Sheraton Desaru ticks all the boxes on practicality and convenience—everything you're looking for in a business hotel. If you've not been to Desaru yet and are looking for an affordable night's stay, this is the hotel to head to.
Four Points by Sheraton is part of Marriott Bonvoy's extraordinary portfolio of 30 hotel brands. Prices start at RM230 per night.