For the uninitiated, the Club Med brand, a global travel and tourism operator, has been the leader in great vacation experiences since it was founded 72 years ago. Spread out across 70 locations, Club Med resorts are positioned in some of the most beautiful destinations in the world.
However, at the peak of the pandemic in April 2020, all resorts were closed as a precautionary measure against the rising numbers of the coronavirus. While some took a shorter hiatus than others—resorts in America and Europe reopened the same year—Bali, Indonesia was the last Club Med location to reopen worldwide, taking a two-year break before it was finally ready to accept international travellers on the 28th of May 2022. In line with Bali's quarantine-free arrival measures announced on the 23rd of March, fully-vaccinated travellers are no longer required to undergo PCR tests upon arrival, while unvaccinated children below 18 have to be accompanied by fully-vaccinated parents.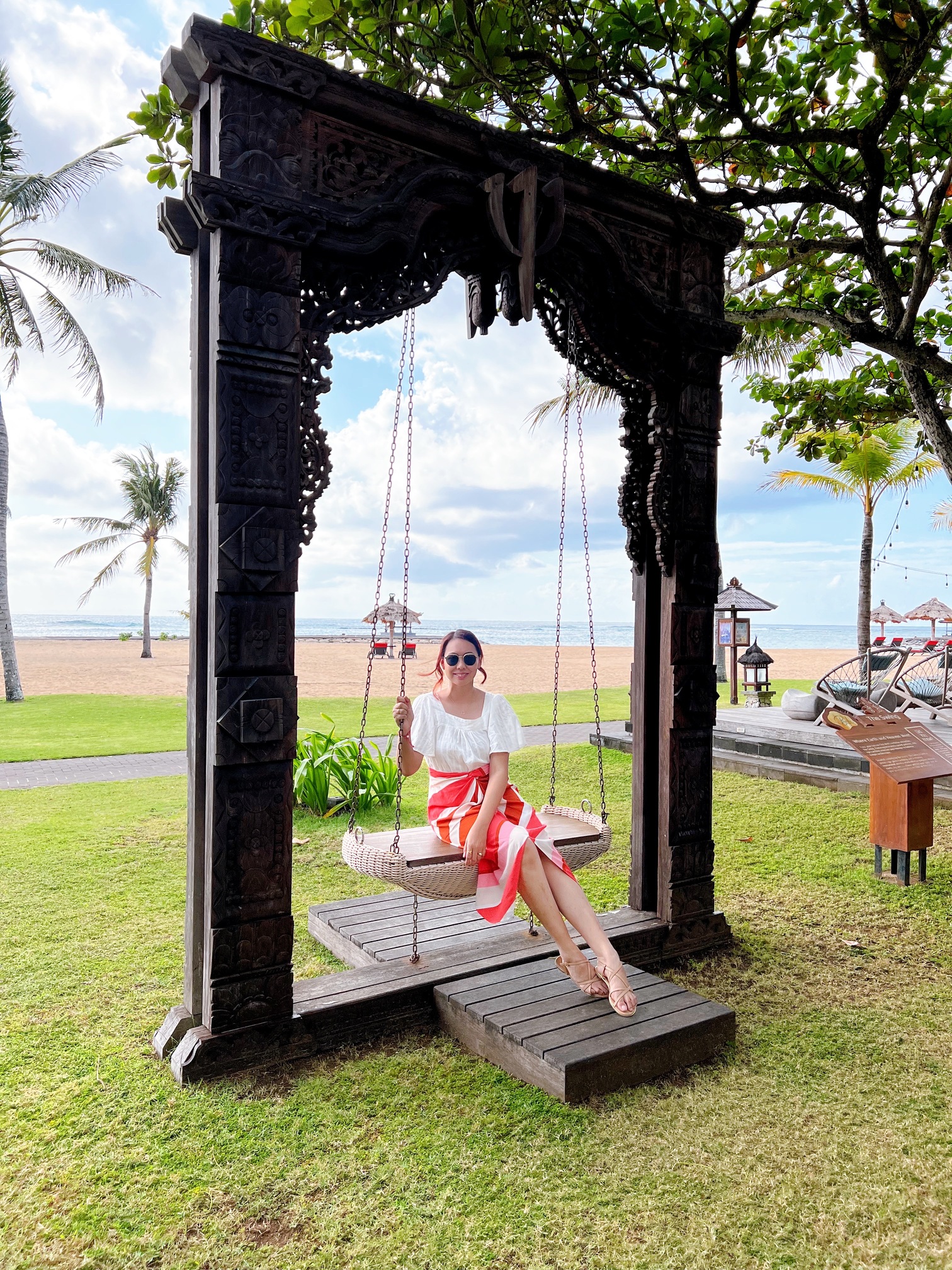 Being a popular tourist destination, the reopening of Paradise Island was highly anticipated by travellers. Moreover, as the number one resort in Bali for families, Club Med Bali's reopening was a huge welcome for those seeking an all-inclusive holiday. Nestled in a lush garden by the sea in Nusa Dua, the resort spans over half a mile along the beach, making it the longest beachfront resort in that location.
Imagine the warm sea breeze, palm trees, large pools, endless space and a zen state of mind—Club Med Bali truly reconnects you to the soul of the island. With new programmes that infuse local culture and activities for all ages, there really is so much to see and do at the resort. Here's a list of the things I enjoyed during my four-day, three-night stay there.
The 'Amazing Family' programme
Bringing along my husband and five-year-old son with me on this trip, I was very much looking forward to spending quality time together without the aid of screens and devices. Thankfully with Club Med's 'Amazing Family' program, we were spoiled with a myriad of activity choices. Consisting of five pillars—Time to Move, Time to Play, Time to Care, and Time to Quest—there were many fun things we could do as a unit, from sports to board games and wellness and care activities. We partook in a coral clay-making class and were able to learn about the different coral species that lived in the ocean as well as reef conservation. It was an insightful and calming session, and amazingly, my son was able to pay attention throughout.
A holiday cooking class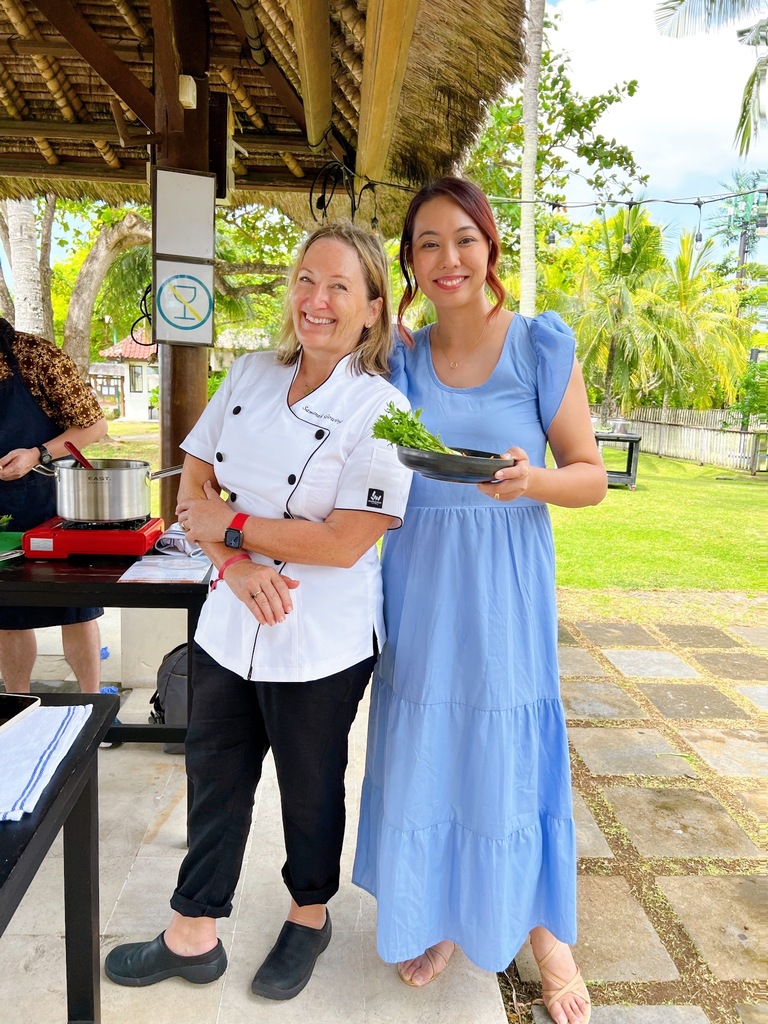 While I wouldn't call myself a good cook, I appreciate learning how to prepare new meals and happily took up a Balinese cooking class with Le Cordon Bleu Chef Samantha Gowing, who taught us how to cook a fried Balinese tempeh salad. As part of Club Med's commitment to promoting locally and ethically-sourced products, the ingredients provided were freshly grown by the families of the Bukit Mesari Farmers Group under the GreenFarmers partnership with NGO Agrisud.
Nightly entertainment for all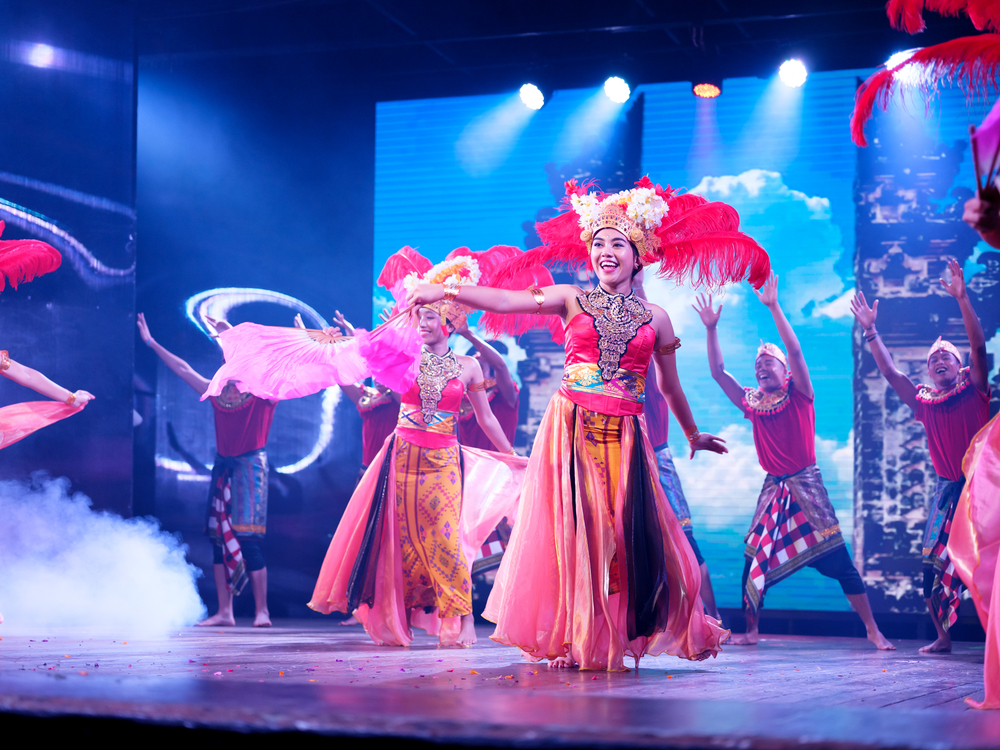 From a bohemian-themed Nomad Festival with live acts and music that'll keep you off your seats, to a Balinese dance show at the resort's theatre, the fun does not stop after dinner. I watched a colourful, authentic Balinese performance with dazzling costumes, impressive acrobats, electronic lights and overall vibrant energy and still have the experience fresh in my mind today.
The new Mini Club Med +
It's obvious how much kids and their environment have changed tremendously over the past two years and to tackle this issue, Club Med has introduced an evolution to its highly-acclaimed childcare services with the Mini Club Med +. Now enhanced with a Positive Psychology lens designed in collaboration with Professor Ilona Boniwell, an expert in Positive Psychology and Positive Education, the program is designed to help children develop their soft skills while on vacation while building on six strengths – creativity, courage, confidence, cooperation, connection and cheerfulness. More than fun programmes for kids on holiday, each activity is an enriching learning experience for them.
A game-changing holiday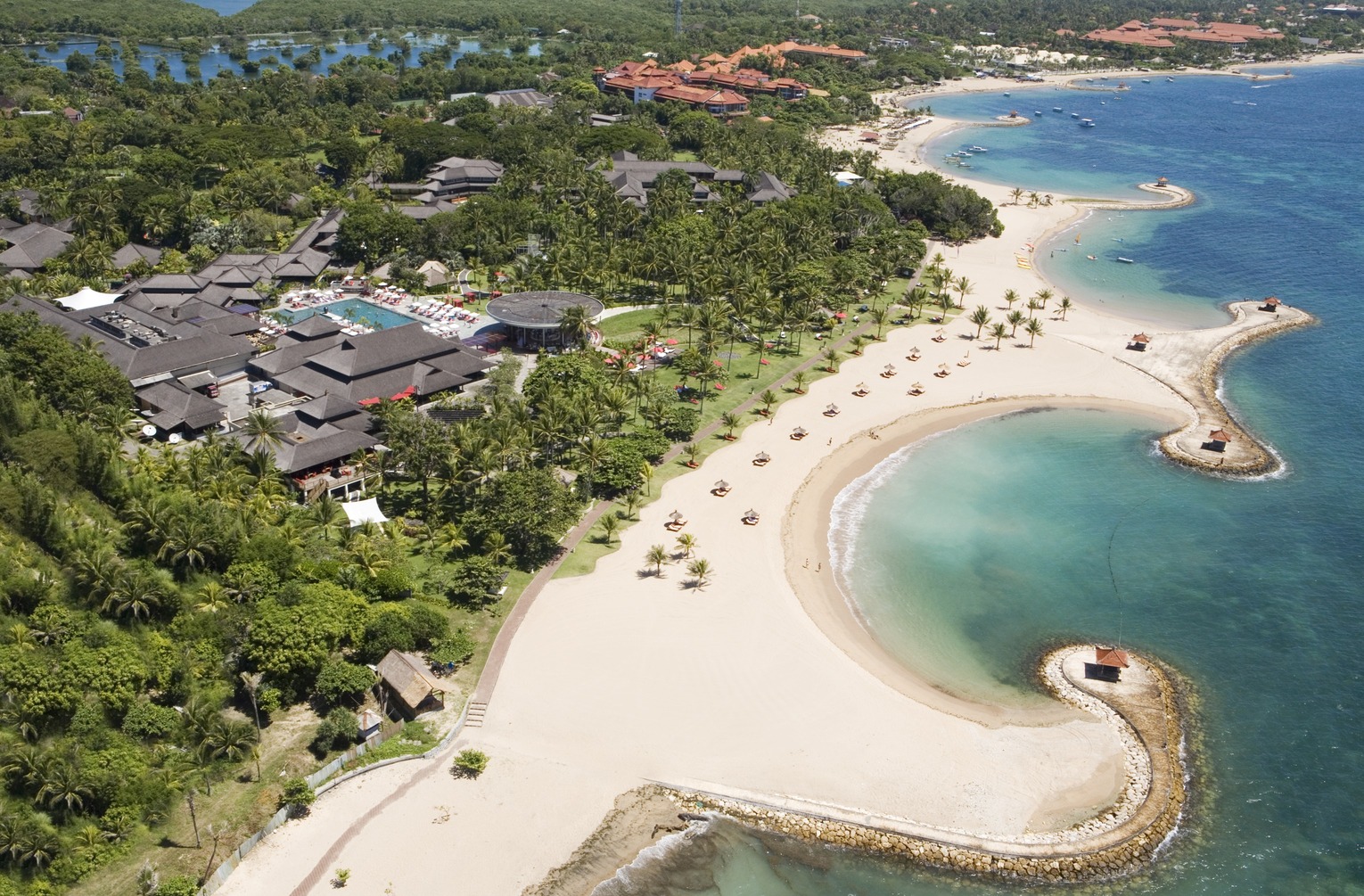 To learn more about the new changes at Club Med Bali, I spoke to Racheal Harding, Chief Executive Officer for East and South Asia & Pacific for Club Med.
How have the operations of your resort changed since the reopening of Bali?
"So, like anywhere else in the world, we had to have a really good look at all of the high touch points in our resort to make sure that they were in line with both expectations of a person travelling when it came to safety and hygiene, but also the local authorities and government. We've had a complete audit, whether it be our food and beverage offerings, our activities, general hygiene and safety around our resort, from pick-up right through the state.
"We did that in conjunction with Ecolab—the worldwide leaders in global hygiene, safety standards and products. That, and reinventing how we do activities, how we move people through the resort, and how we offer our food were the biggest operational changes that we did. We also brought in a Staff Manager, which we hadn't had before. So, another G.O (Gentils Organisateurs) that's in control of just making sure everything is all in order."
Have you noticed any changes at all in tourist habits?
"First of all, before they even travel, tourists are looking for that special something in a brand and destination. Therefore, we had to change the message that we put out. Travellers want peace of mind when they book, and we want to make sure they have that flexibility and the ability to change if they want to. A lot of people are now choosing to go for longer lengths of stay and work when they're away as well. Other people are just wanting to reconnect with their family and friends because they haven't been able to over the past two years.
"Now, what people are really asking a lot more about is how are we remaining responsible for the area in which we're operating. Whether it'd be where we bought a resort or the activities that we offer, we make sure that we remain collaborative and sustainable in the area where we are located."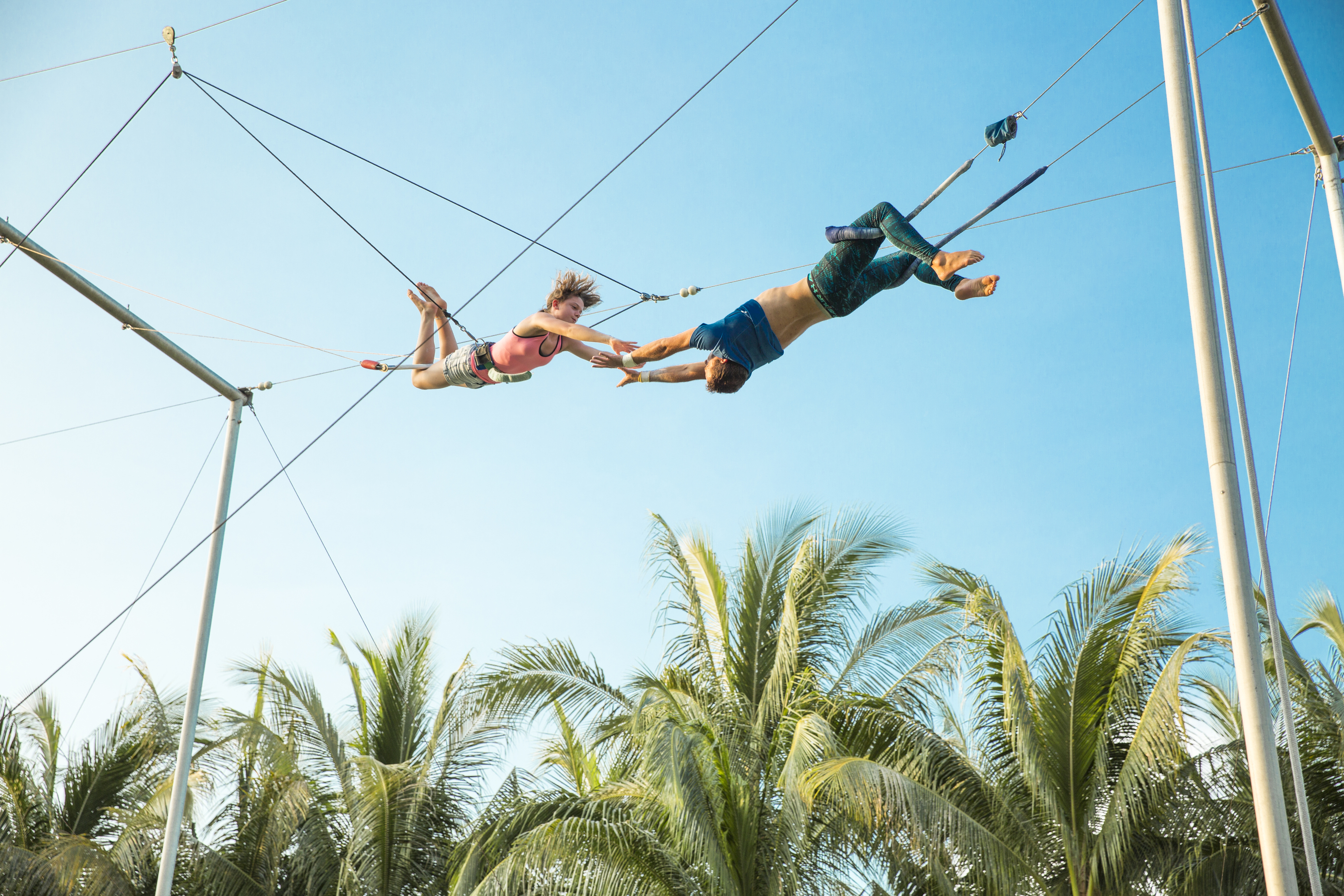 When do you reckon is the best time to visit Club Med Bali?
"It's a year-round destination. Every time you come, it'll be different because we're a global business. The reason that we can sustain ourselves for this long is that everywhere in the world travels at different times. Each country has different religious vacations, and different public holidays for different reasons, whatever they are. So every time you come, it'll be a different crowd that will revolve around some activities, depending on what time of year it is. It's always a new experience here. But as far as climate, this is a great resort to be able to come to any time.
"One of the things we really try to do, and because people have missed it as well, is immersing guests with culture. As people spend a lot of time in the resort, we really try to bring the spirit and the feel of that country here, whether it be through our food, entertainment, the architecture, or the activities that we provide."
What inspired the change to Mini Club Med+?
"Well, first of all, we constantly evolve our offerings for children, because they continually change and their expectations along with it. That child in the '60s is very different to a child in 2000. But something fundamentally happened in the last few years to our children. They were unable to communicate, collaborate, or be social as much as they had. Screen times have gone up and competence levels have changed.
"We were always looking at different ways to evolve the Mini Club anyway, but I think this is kind of expediting that because there's a real need now for soft skills in children more than ever. We worked with experts to try and understand what it is that could really develop a child emotionally and physically during a holiday while they're still having fun. We knew that it would also be very important to parents who have probably been really worried about their children in the last few years. So working with experts to understand what those pillars were, and then how do we actually bring that out in a child."
What's one main thing you'd recommend for a family to do here in Bali?
"We have an 'Amazing Family' programme that's geared towards providing family fun without having to think about what the activities you have to find. I personally love all the big board games like Jenga with my son because he loves all of that. What I love about coming to 'Amazing Family' is that I don't have to worry about looking for something to do. It's all there."
What does the future look like for Bali tourism?
"When we announced the opening of Club Med, Bali, Indonesia, we saw an immediate spike in our web traffic, higher than we thought we have at all. So that would indicate to me that it's a destination that's really been missed, and will come back quicker. I think consumer confidence now has gone up a little bit compared to what it was in, say when Thailand opened in July last year. Then if I look at our forward occupancy rates every day, it's gaining huge momentum. So I think that Bali will come back stronger.
"However, there are two things standing in the way. A lot of the source markets to Bali—that's China, Japan, Hong Kong, and Taiwan—are still closed. So they're not coming back anytime soon. Additionally, Bali is still a difficult destination to get to from other parts of the world. It has always been anyway, but right now, the airlines haven't updated their schedules and their capacity at the rate that we're seeing the demand. Until that happens, whether it be Bali or anywhere else, I don't think we're gonna be able to see the huge numbers that we do pre-pandemic. That aside, we're very confident with our future in Bali."
Prices start from RM2,820 per adult. To make your reservation, click here.
For more hotel reviews, click here.
For more travel stories, click here.
| | |
| --- | --- |
| SHARE THE STORY | |
| Explore More | |