Travel
Inside The Ritz-Carlton Langkawi's sustainability-themed Gastronomic Weekend
A gourmand's heaven
Featured images: The Ritz Carlton Langkawi | Food images: Writer's own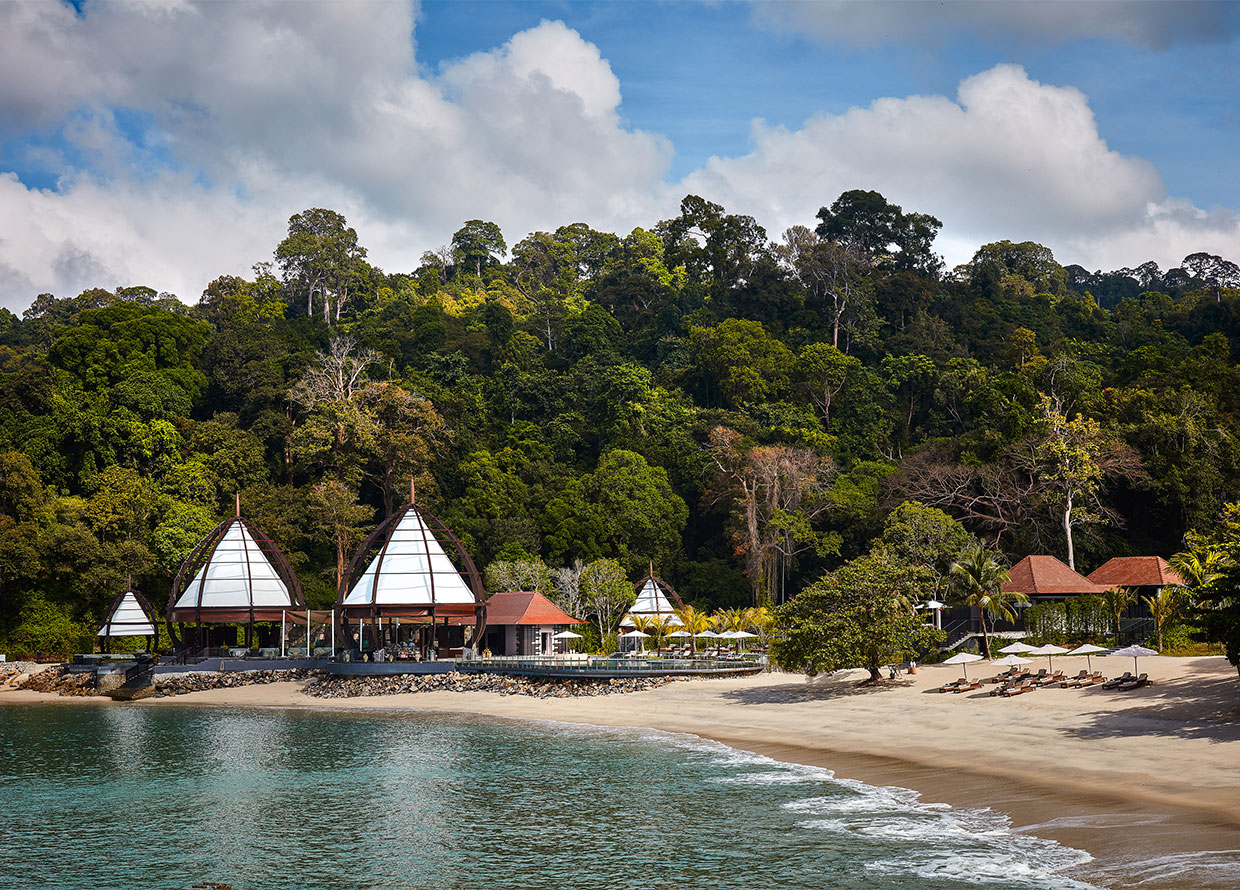 There's a lot to love about The Ritz Carlton Langkawi, but I'm not writing this to rave about its swanky rooms or dreamy infinity pools. Instead, I'm going to address the foodies (or gourmands, if you prefer) looking to enjoy a delicious meal on the island. With Langkawi gradually shaping up to become a gourmet destination, the resort is not one to miss out—presenting its inaugural Gastronomic Weekend Experience. 
The two-day affair in August featured esteemed culinary masters Chef Deepanker Khosla, a guest chef from Bangkok's famed sustainable fine dining restaurant Haoma; Chef Johnson Wong from Gen Penang, known for its creative spin on local produce; and Giovanni Magliaro, the bar manager and mixologist from Reka:Bar, which incorporates sustainable practices in its main cocktail menu dubbed 'Domino Effect'.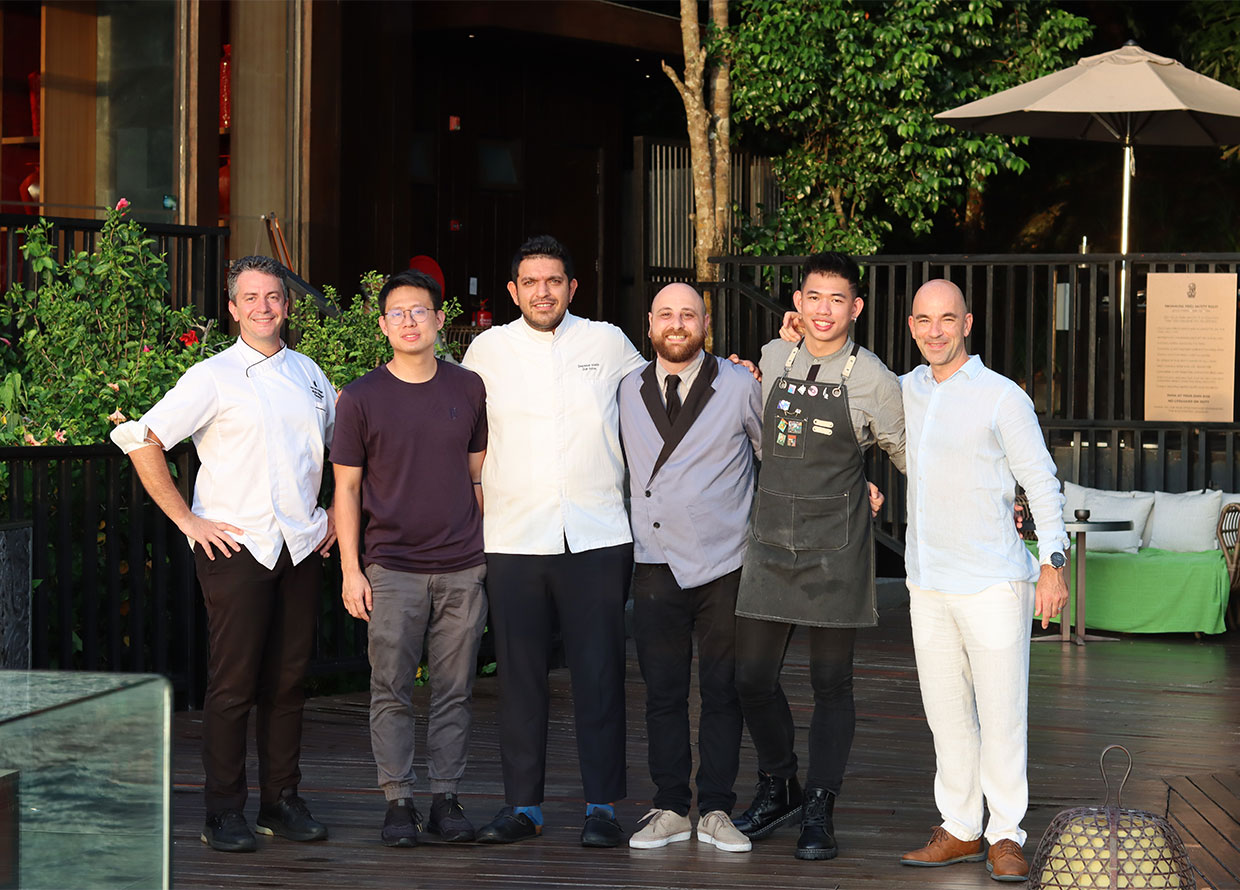 "It's quite uncommon on the island to have an event with multiple guests and multiple F&B events going on at the same time, so we wanted to do something different that would create more hoo-ha," the resort's Executive Chef Mattia Salussoglia said regarding the collaboration.
Executive Assistant Manager of Food & Beverage Nils Minken added: "We want to attract gastronomes who travel to food and beverage destinations and Langkawi is the perfect location for that. There's a lot to offer on the island—fantastic seafood and local produce, which is what we have here at the resort as well. We have chosen the chefs and mixologist because they match our philosophy of using local produce and also supporting sustainability."
Having been among the few media representatives to preview the Gastronomic Weekend Affair last August, here's an insider's look at what took place. 
The focus on sustainability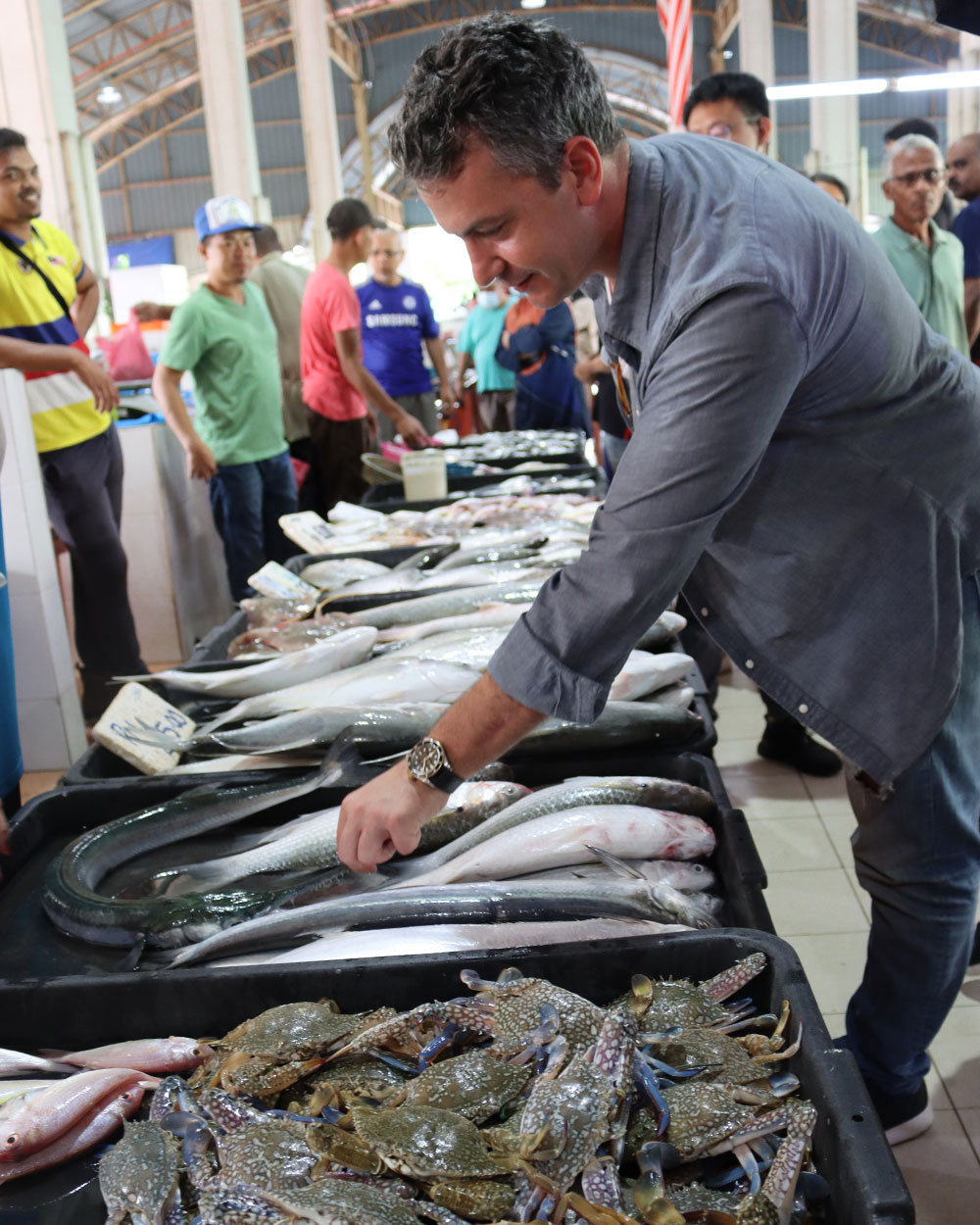 For The Ritz Carlton Langkawi's culinary team, using fresh local ingredients is the key to tastier food that's also better for the environment. From sourcing fresh buffalo mozzarella from a local producer to growing its own greens on the property, the resort actively pushes for sustainability in its cuisine. Chef Mattia himself frequents the local markets to pick up the freshest produce. On the first morning of the Gastronomic Weekend Experience, he brought along the guest chefs and mixologist with him.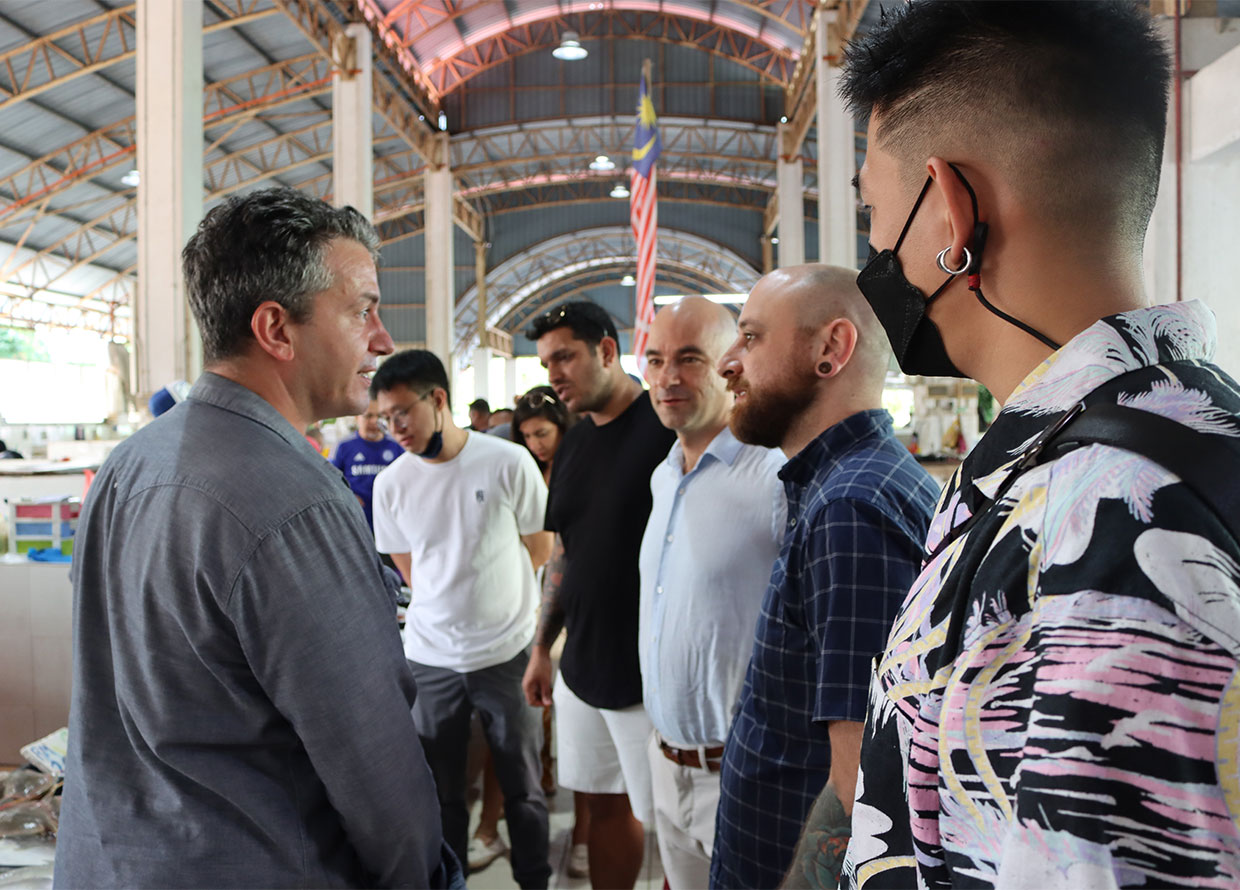 The resort's sustainability efforts go beyond the kitchen with the introduction of the Sea Cucumber Reproduction Project in June. Popular among locals for their medicinal purposes, sea cucumbers now face population risks due to over-farming and coral bleaching. Thus, the project is designed to offer guests a first-hand experience with nature while ensuring the sustainability of these marine creatures as part of the Good Travel with Marriott Bonvoy™ initiative.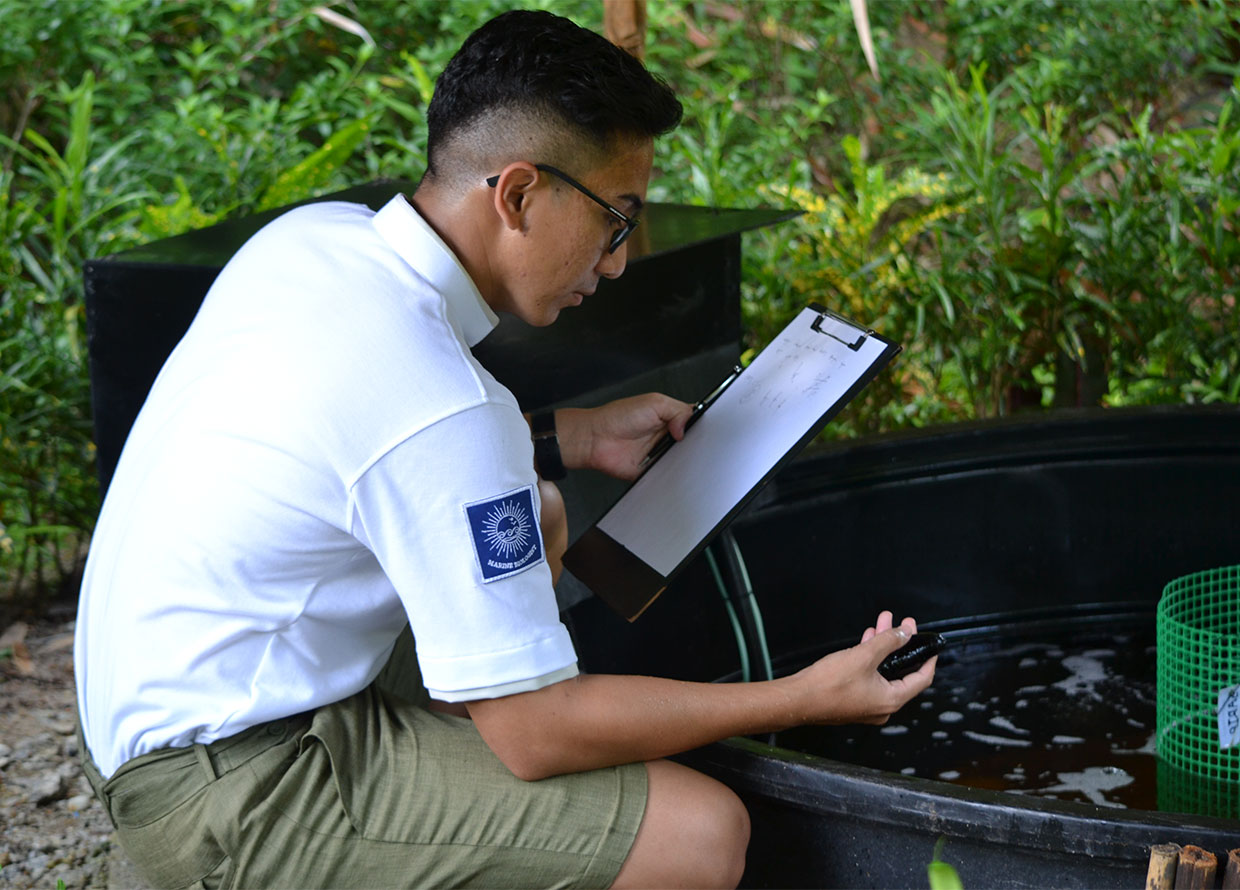 Led by the resort's in-house Marine Biologist Fadzli Luqman, the program invites guest for a complimentary visit to the sea cucumber nursery located at the resort's private beach entrance, where they can learn more about its asexual reproduction. Young guests will also be educated on the importance of this sea animal and its ecosystem. Those who are keen may have the chance to release the mature sea cucumber out in the open sea through a kayak session.
(Note: This Sea Cucumber Reproduction Project is available for resort guests to experience from 11am to 12pm, from Friday to Sunday.)
The power of collaborations
After their morning visit to the market—and our indulgent lunch at Hai Yan, the resort's signature Chinese fine dining restaurant—we caught up briefly with the guest chefs and mixologist to learn more about their special collaboration with the resort.
Chef Deepanker is no stranger to Malaysia nor working alongside Chef Johnson, as the two have joined hands a few years ago. However, it was his first visit to Langkawi—one made with enthusiasm and met with warmth.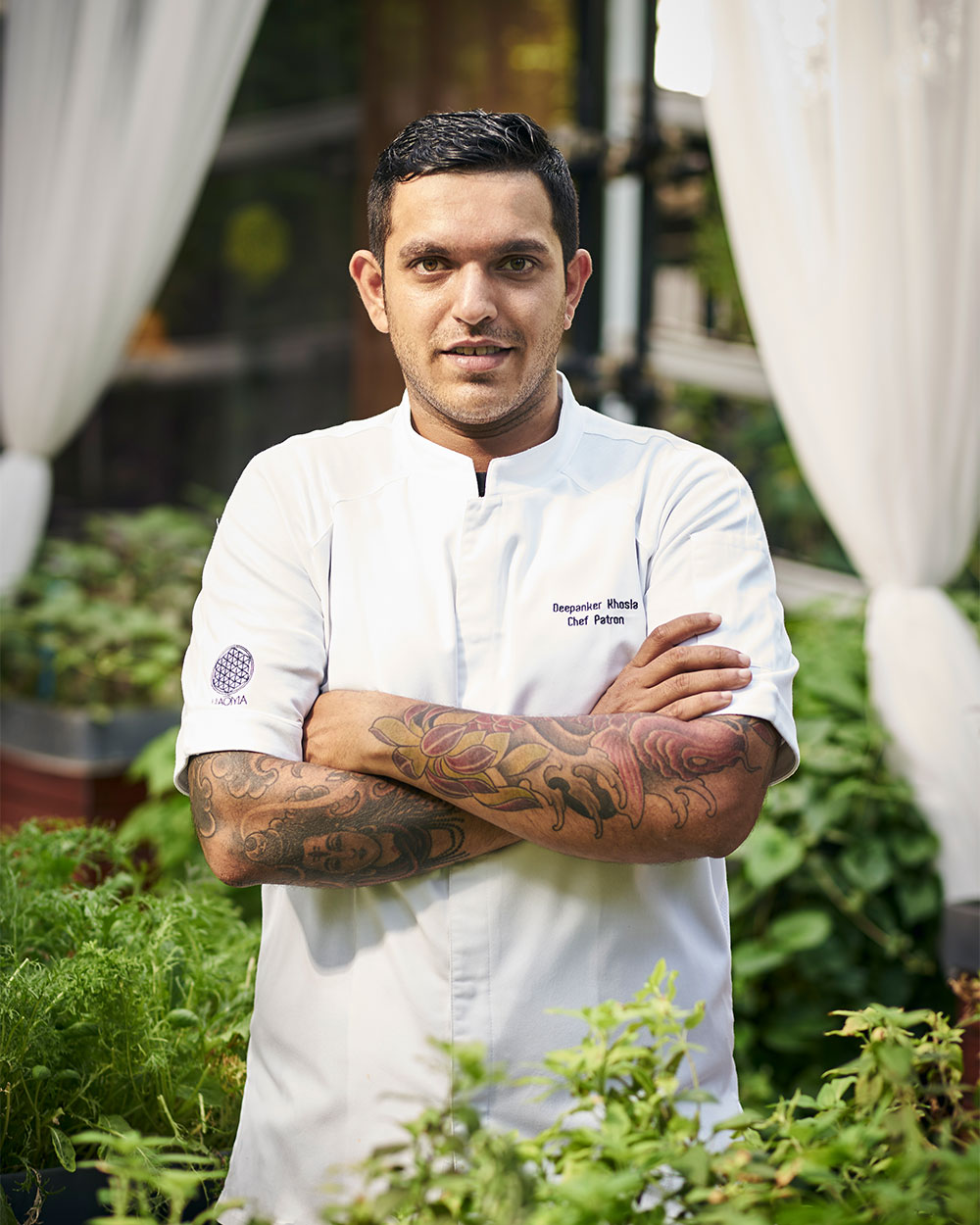 Commenting on the collaboration Chef Deepanker said, "From the moment we started talking, we were pretty much aligned on what we wanted to do. To be able to use the produce here and cook for the guests at The Ritz Carlton is indeed a pleasure. We think that it's a cultural crossover for both our team and [the hotel's]. 
"Chefs go for these events and learn about different aspects of the kitchen from a hotel or a restaurant and we impart the same to the staff there so it's beyond just a great dinner for the diner; it's also a great experience to be involved in this entire collaboration."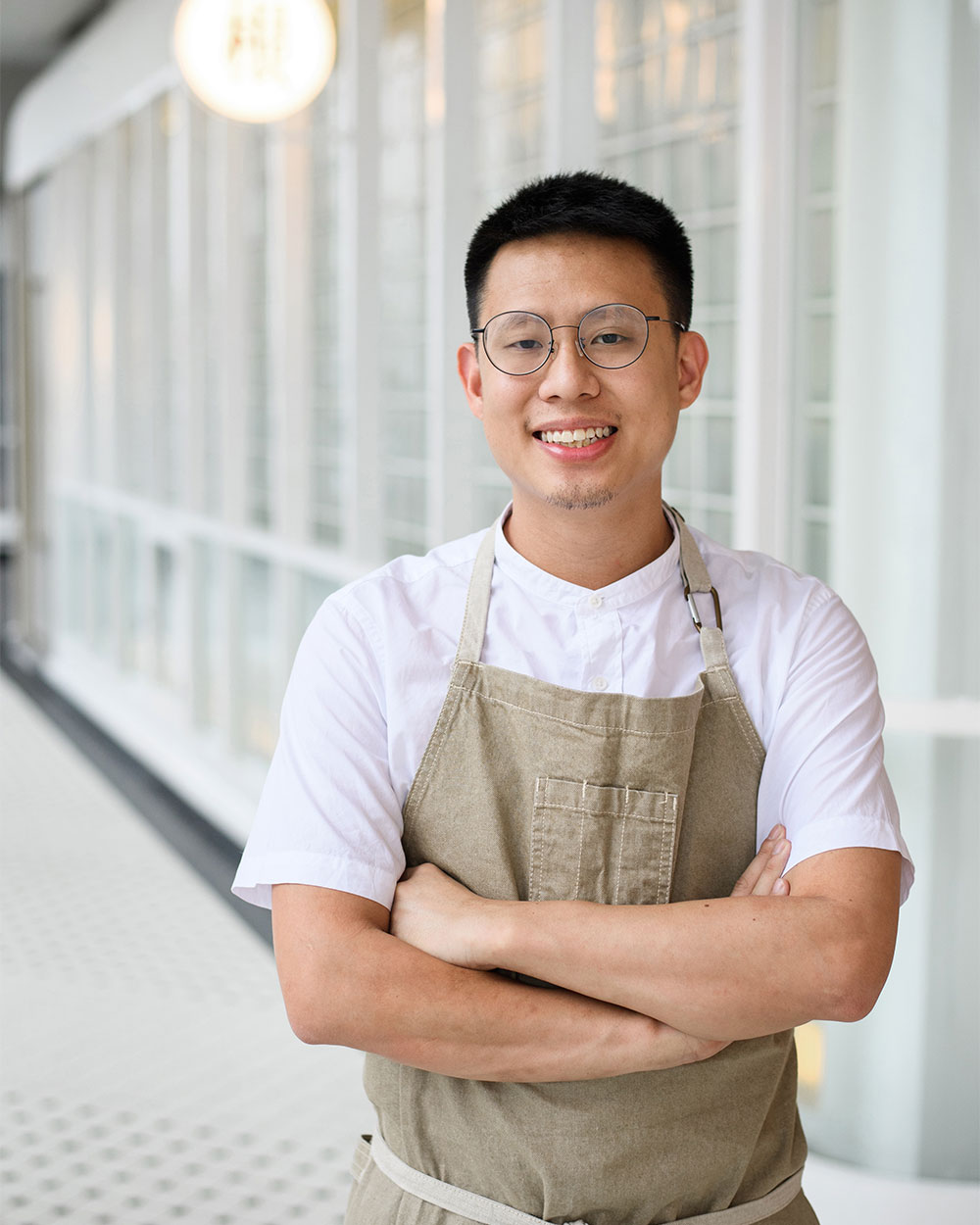 On the other hand, Johor-born Chef Johnson welcomed the collaboration as an opportunity to see the country from a different perspective, especially after numerous collaborations overseas.
"Before this, [Gen] did a lot of collaborations oveseas but this pandemic has led us to do more local collaborations where we discovered more local produce and cultures. Even though it's just 20 minutes from Langkawi to Penang, things here are very different. For example, Langkawi has a local sea cucumber dish called gronok which is eaten raw. And there's a sea grape dish called latok as well, which is very interesting to see and share," he explains.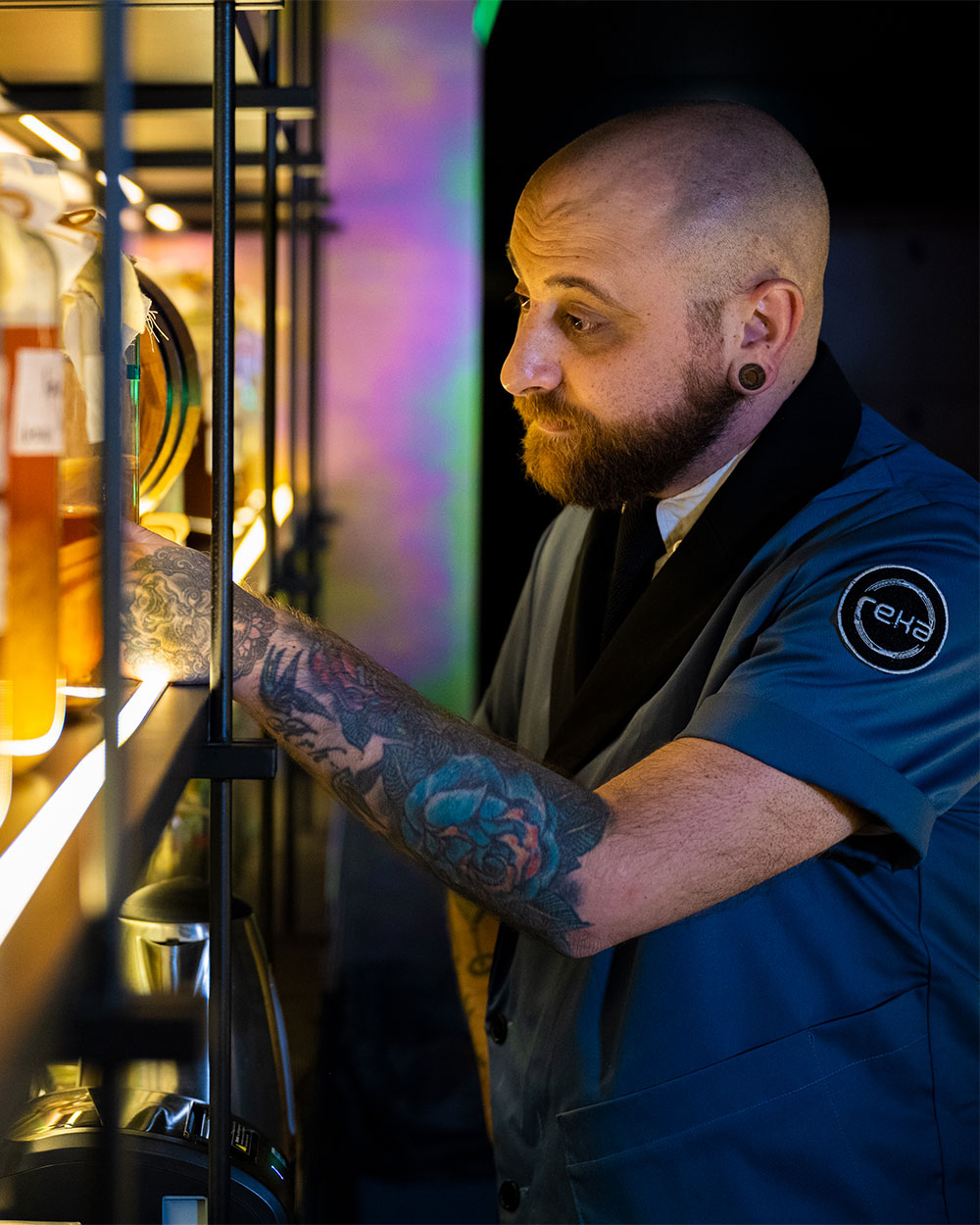 Meanwhile, Giovanni often pursues local and international partnerships with like-minded brands to advocate for sustainability in the bar industry. "We try to collaborate with a lot of different farms such a Chocolate Concierge or A Little Farm on the Hill, and other bars like Native, which focuses a lot on sustainability also. We know that having zero wastage is very difficult, but we try to do our best where we can."
Needless to say, great things happen when you put great minds that think alike together—promising a gastronomic affair to remember!
The gastronomic weekend 
Our preview of the Gastronomic Weekend culminated in an exclusive 5-course dinner prepared by the visiting chefs together with Executive Chef Mattia, Executive Sous Chef Jay Goh from Hai Yan, and Pastry Chef Benjamin, with cocktail pairings by Giovanni.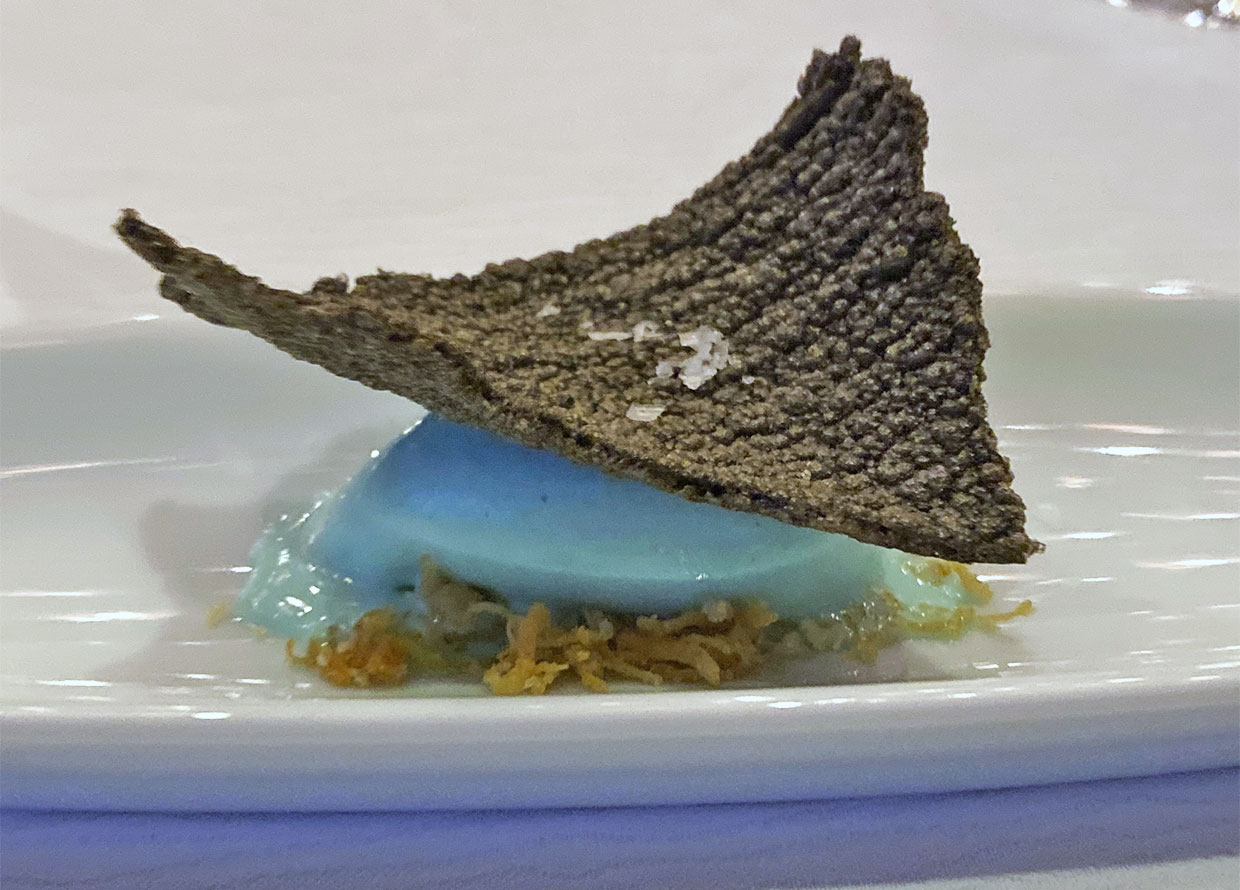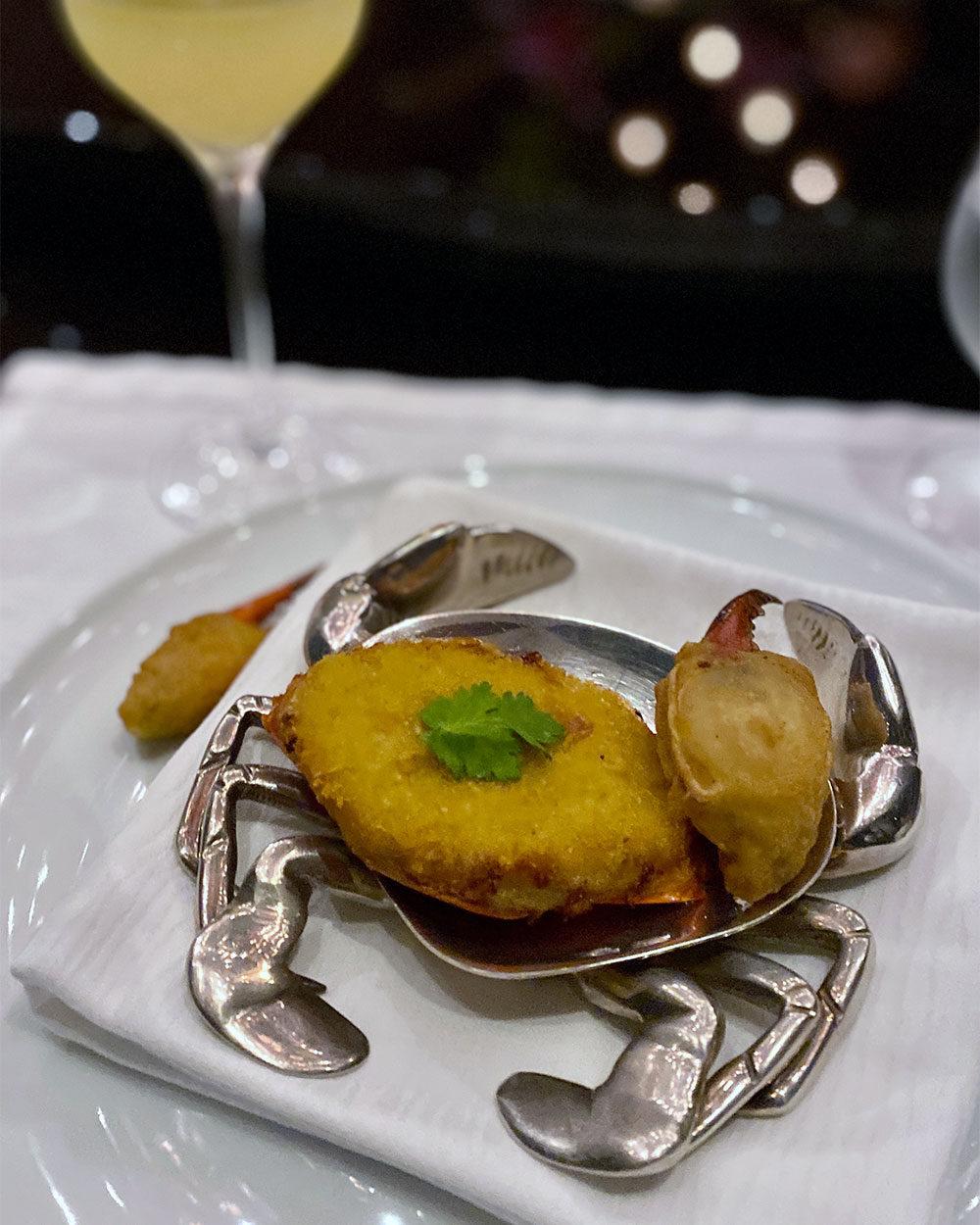 To start, Chef Mattia served an amuse bouche comprising marine salted ice cream topped with a sea cracker, with conpoy bits adding a nice crunch. Chef Jay's rendition of fried deviled crab came next. Made with locally sourced mud crab served with a Mediterranean take on asam pedas, the dish offered creamy, umami flavours. Both dishes were paired with a Wine? Not… cocktail—a playful vodka-based twist on Chardonnay.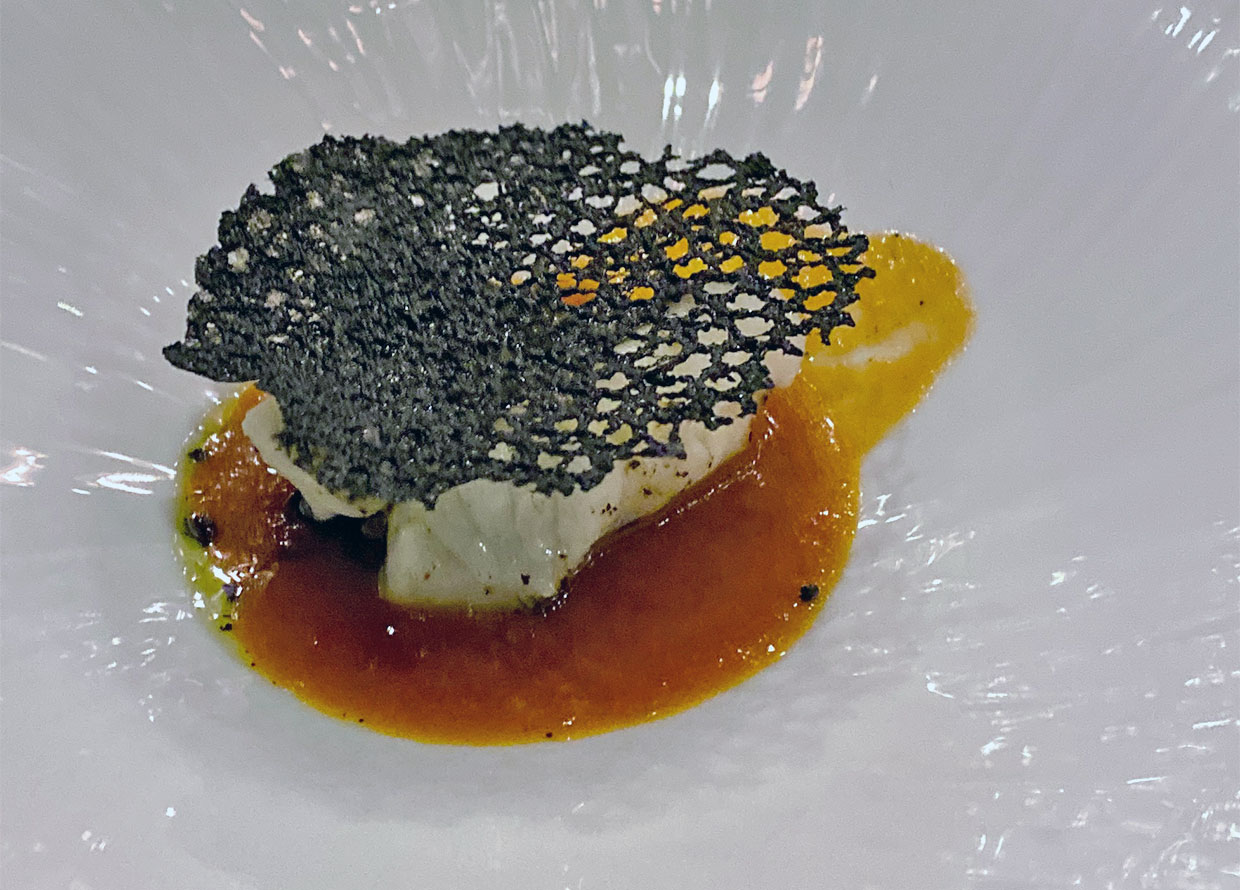 The second course was a local grouper prepared by Chef Mattia, served on a bed of sauce made from heirloom tomatoes and asam pedas, and topped with a tuille. It was complemented with a gin-based Better Together, which indeed, lived up to its name when sipped in between bites of the fish.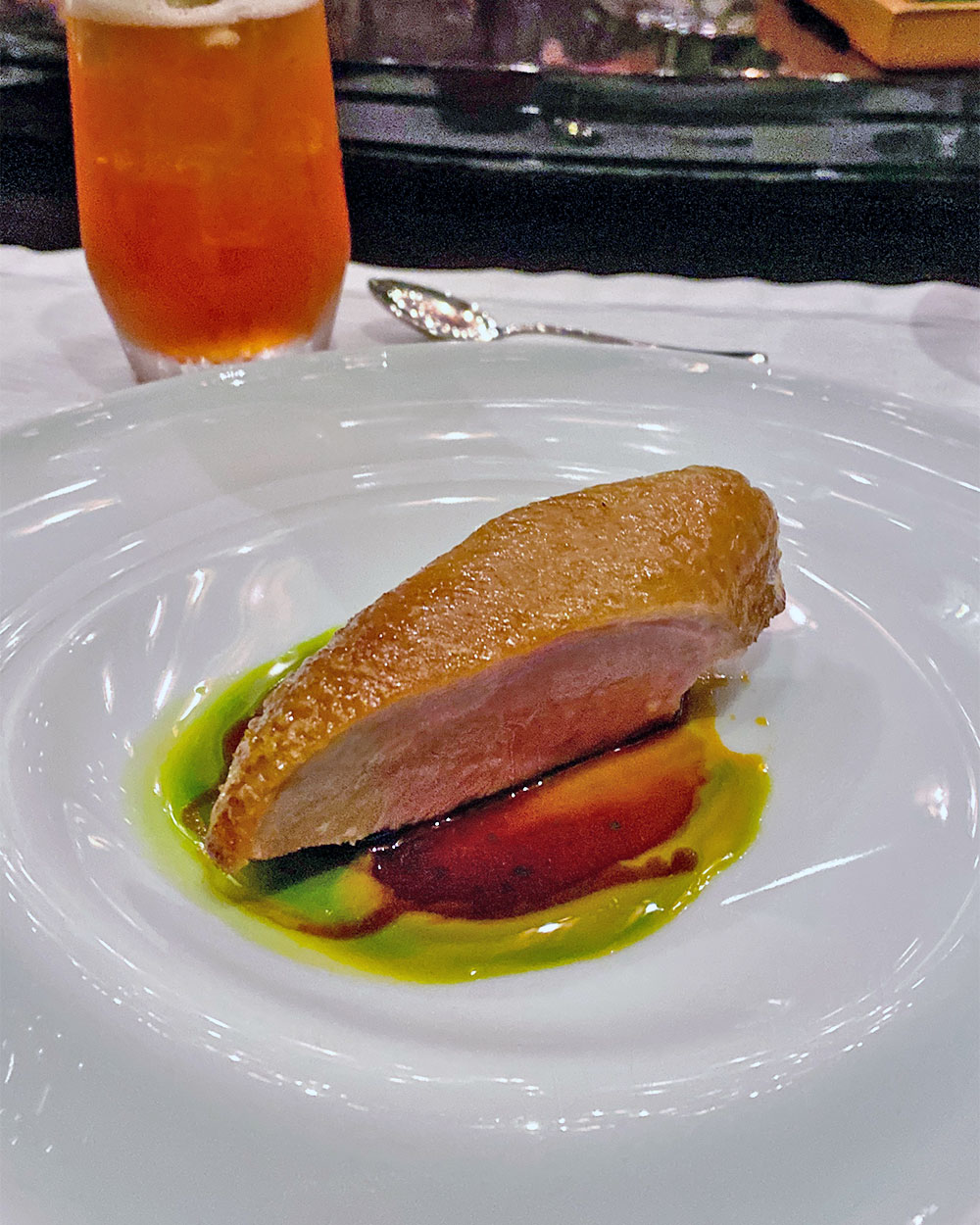 For the first main course, Chef Johnson served his specialty Aged Duck with chilli, turmeric, lemongrass, and ulam raja oil, accompanied by three types of jam: nutmeg, mango, and roselle. Each bite was as aromatic and flavourful as the next, with the condiments enhancing the meat in unique ways. A bittersweet Junglebird-inspired rum-based concoction called Strawberry Feels complemented this dish.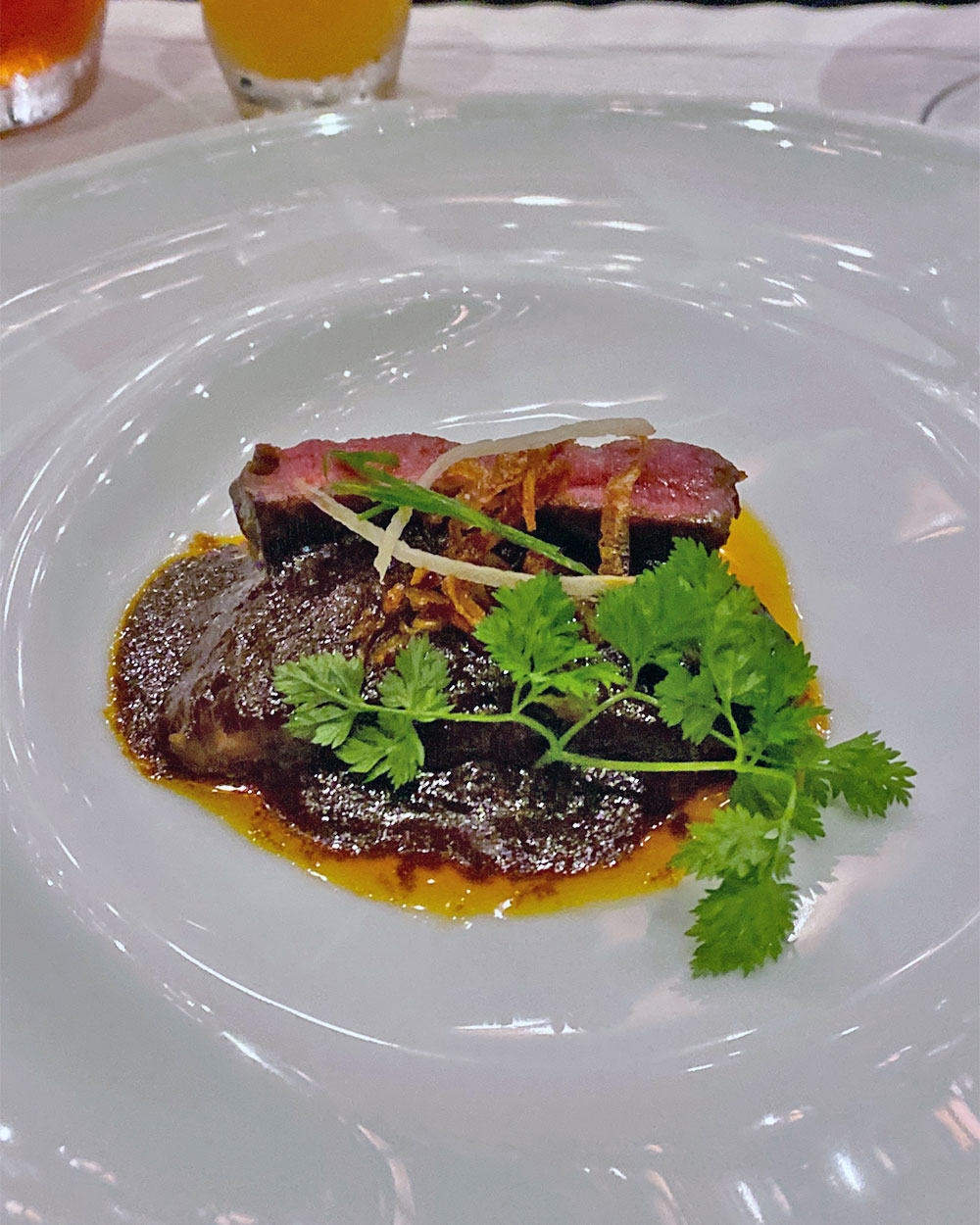 Next, Chef Deepanker presented a Neo-Indian Wagyu Rib Eye Qorma served with Sheermal Bread on the side. This was another brilliant dish with a thoughtful backstory that pays homage to a restaurant from the chef's childhood memory, which took him five years to recreate and perfect. Its rich flavours paired well with Giovanni's spirit-forward Mango…going…gone cocktail.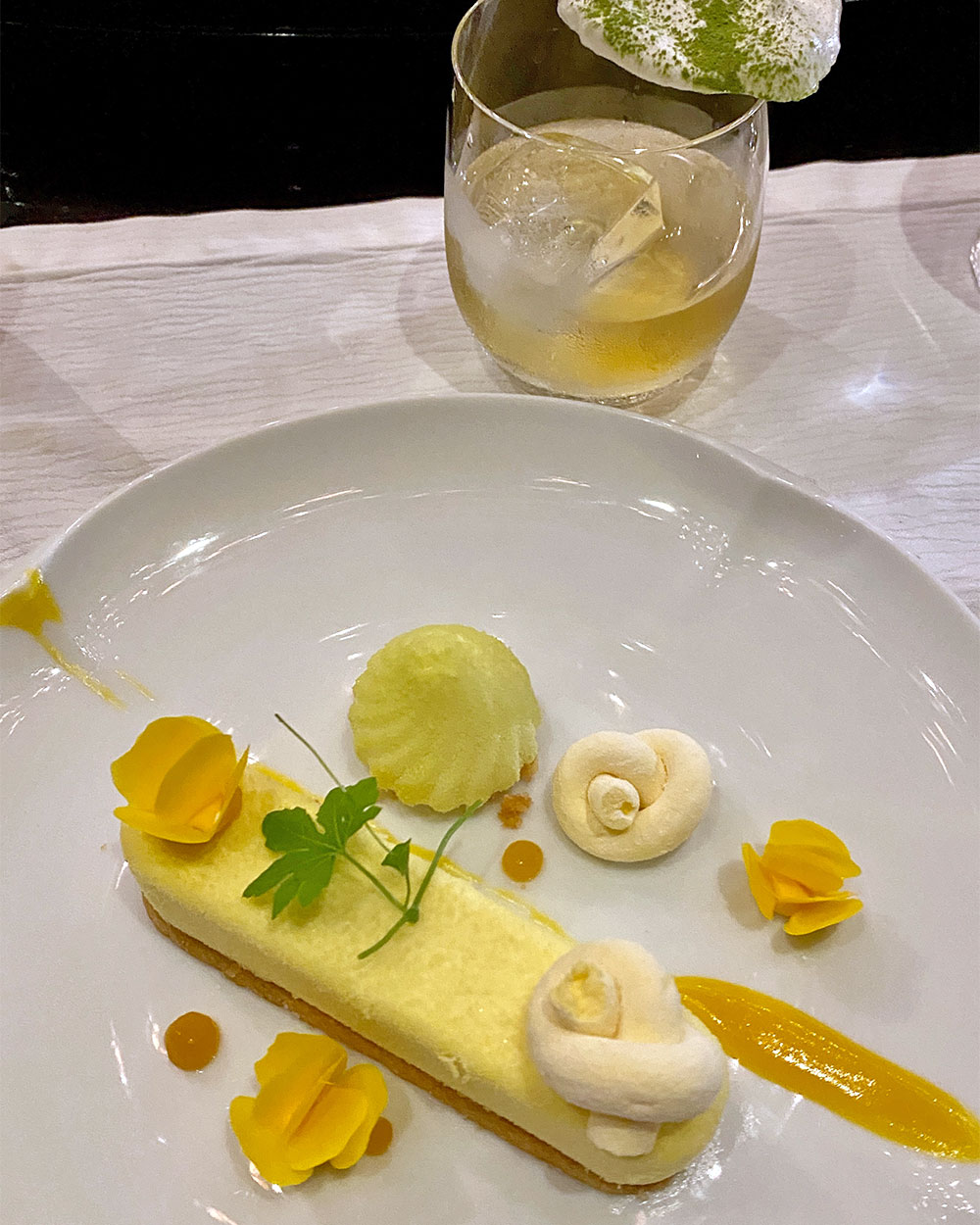 Dessert arrived in the form of Tualang Honey Chocolate Cake by Chef Benjamin, paired with one of my favourite drinks of the evening: a bourbon and rum blend named (C)loud & Clear. The finale took us all by (pleasant) surprise—a tasting of the luxurious Louis XIII, in celebration of its listing at the resort. 
While the maiden Gastronomic Weekend Affair has come and gone, guests can look forward to more experiences like this as the resort has plans to host it biannually. Follow The Ritz Carlton Langkawi on Facebook and Instagram for more updates.
For more information on other F&B promotions or to make a dining reservation, call +604 952 4888, email [email protected] or visit www.ritzcarlton.com/langkawi. 
Find more travel stories here.
| | |
| --- | --- |
| SHARE THE STORY | |
| Explore More | |