It's barely a month into 2022 and there's already a slew of new cafes and restaurants (and counting) to check out in the Klang Valley. The city's bar scene has got a number of fresh faces too, giving KL and PJ folks more stamping grounds for cocktails, sake, highballs, and other boozy thrills. If that piques your interest, scroll on for a list of new bars to visit this year.
Reka:Bar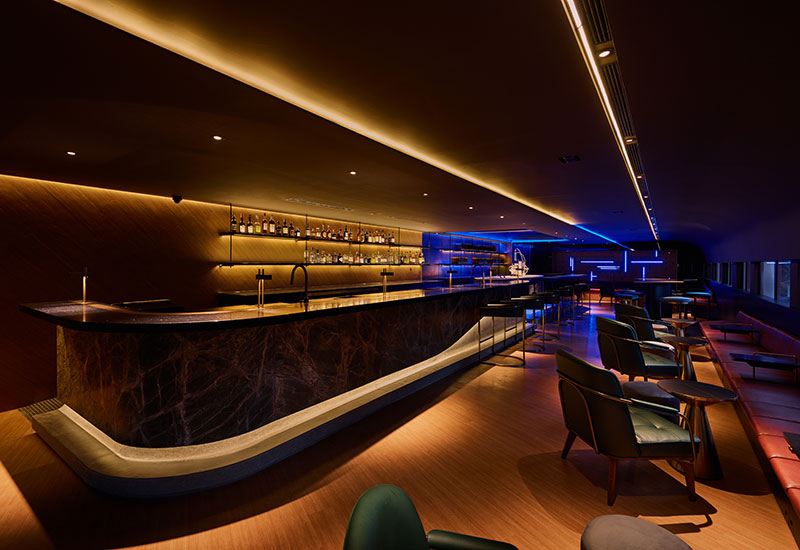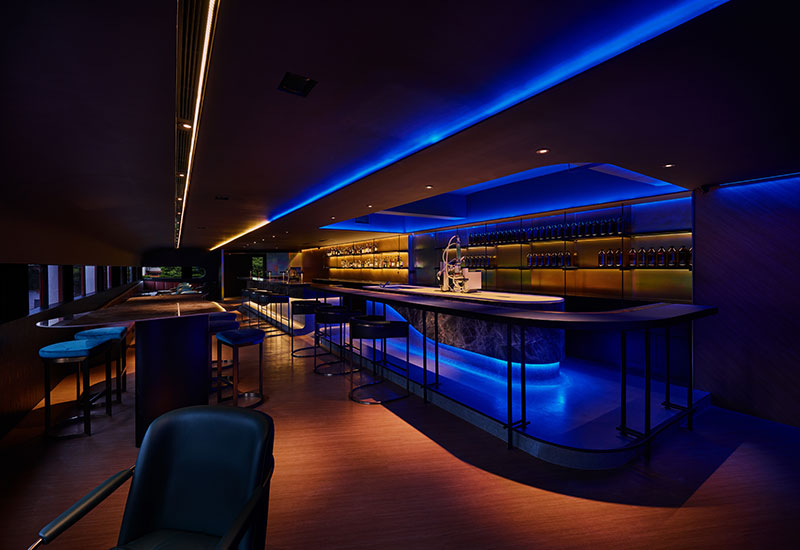 Nestled in a relatively discreet corner of Damansara Heights, Reka:Bar is the latest playground for those who favour bold and adventurous drinks. Its name is a play on the Malay word for "creation" and Eureka, alluding to its spirit of innovation and the joy of discovery. Helmed by a team of passionate individuals including Bar Manager Giovanni Magliaro and Head Bartenders Joel Poon and Rusho Harry—all of whom have vast experiences working at bars around the globe, including Singapore and Dubai—this contemporary bar promises to intrigue with its innovative cocktail and food menus.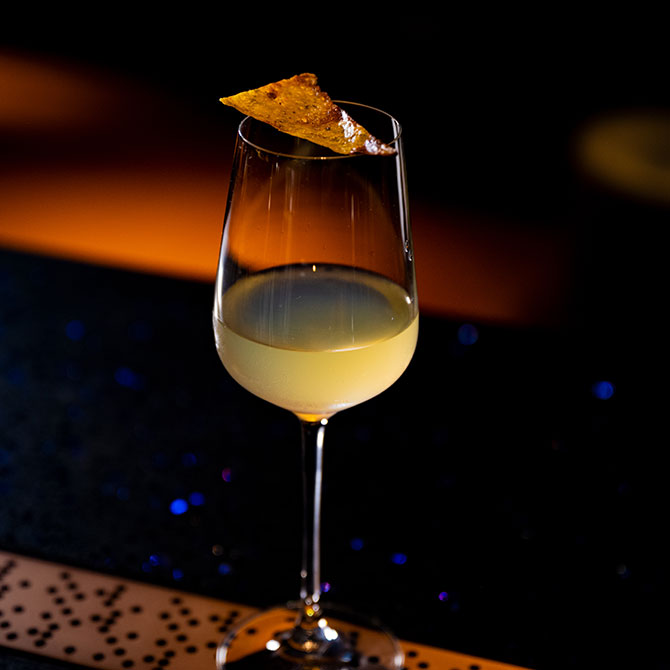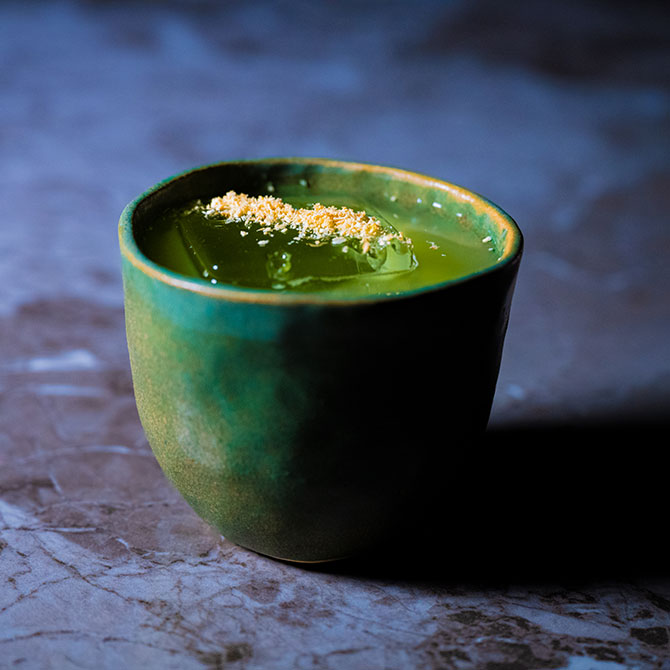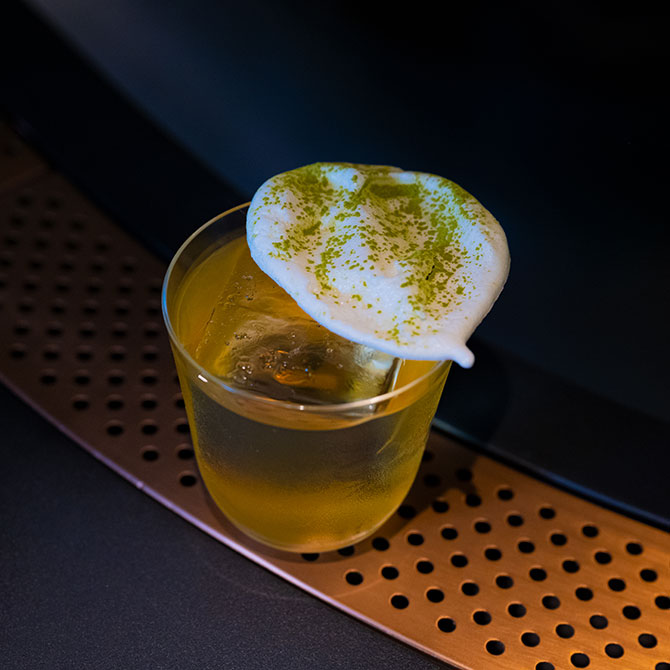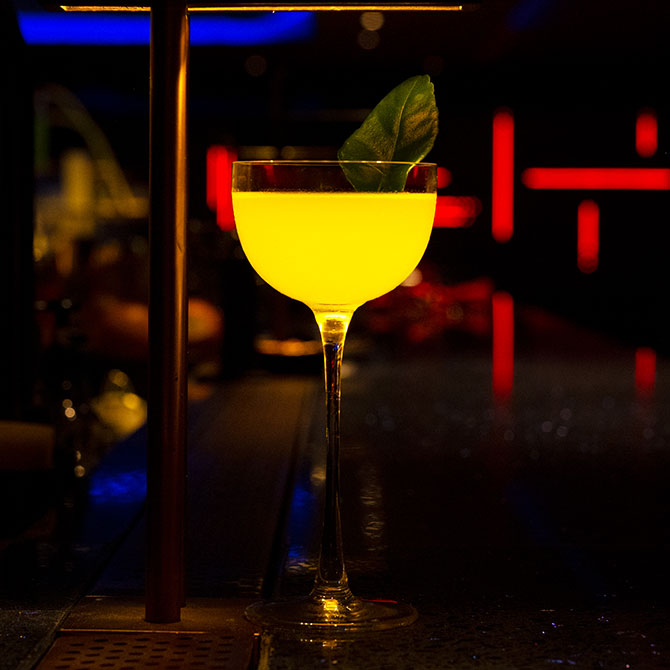 "From the get-go, Reka:Bar both demands and inspires curiosity. Just the journey from the neon blue entrance to the futuristic-looking white front desk station to my seat at the long marble counter alone tickles my imagination. Then there's the complicated distillation apparatus on the far counter that's quick to catch attention. Why, one may even mistake the place for a chemistry lab, with Giovanni, Joel, and Rusho for scientists. Judging by the level of complexity incorporated into the concepts here though, you could say that they are something of a scientist.
"The signature cocktail menu, titled Domino Effect, features a ring of 12 elixirs that are linked to each other in an anticlockwise direction. The key element of each cocktail is reintroduced as the garnish for the next, creating a chain reaction of flavours while highlighting the bar's sustainability ethos. For instance, the coconut kefir in my first drink, 'Wine? Not…' is presented as toasted coconut garnish in the next 'Naughty Congee' tipple. My favourite out of the four signature cocktails I sample is The Cloud & Clear—a clarified blend of Michter's American Whisky, Diplomatico Planas Rum, and Gonzalez Byass Pedro Ximenez sherry—which offers complex, intense flavours but with a clear, smooth mouthfeel.
"The second menu is the Spotlight Menu, which will be overhauled every few months. In the augural menu, there are four cocktails, each representing a colour and theme in Malaysia's national flag, Jalur Gemilang, namely Unity (blue), Purity (white), Riches (yellow), and Strength (red). True to the local theme, you'll find local ingredients like jackfruit, tempoyak (designed to be mild enough for those who do not care for durian, like yours truly), and pandan used in these concoctions.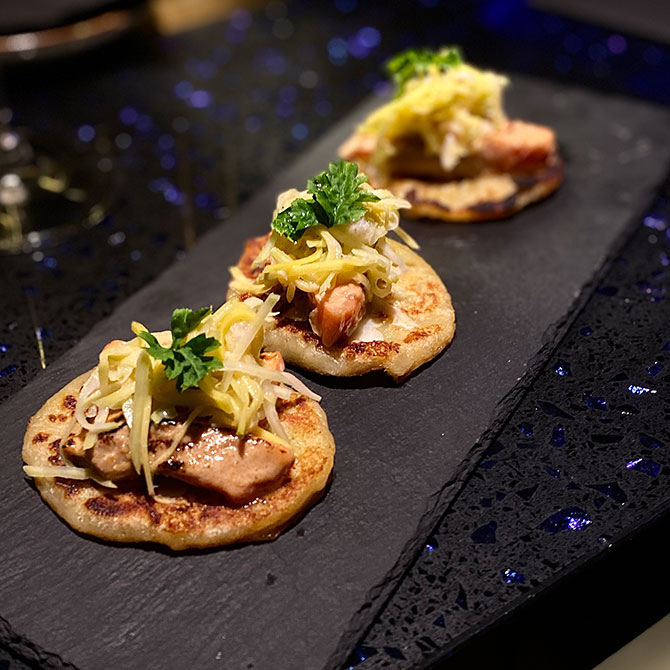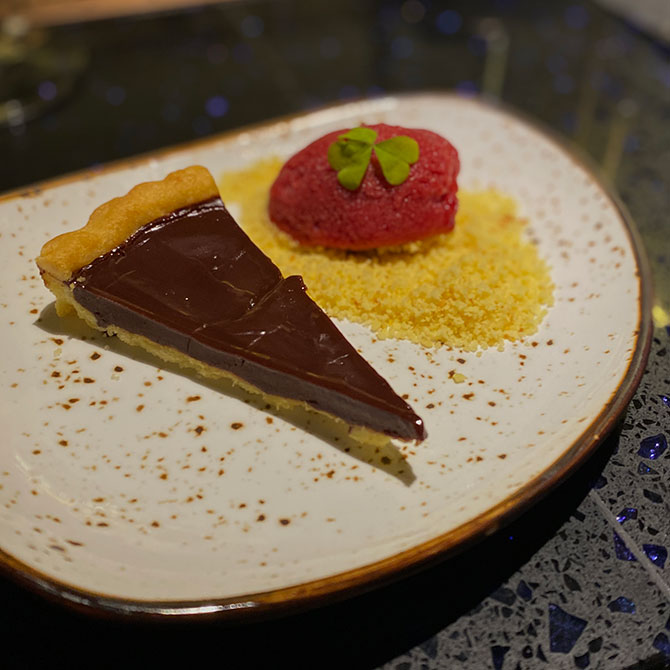 "While the food menu may sometimes be an afterthought at bars, Reka:Bar proves otherwise. I thoroughly enjoy the Reka: Trout, which balances the umami flavours of trout with hints of acidity from the mango kerabu, served on a soft Norwegian potato pancake. Besides that, the Popcorn Chicken Wings offer a welcome, juicy bite with a sweet, spicy kick from the special sauce in between sips of booze. Now I'm no scientist, but my maiden visit has definitely got me looking forward to the next experiment." —Natalie Khoo, Lifestyle Editor
Address: 67M Jalan Setia Bakti, Bukit Damansara, 50490 Kuala Lumpur
Contact: +6010 2878908
Opening hours: 5pm to 12am daily
Bac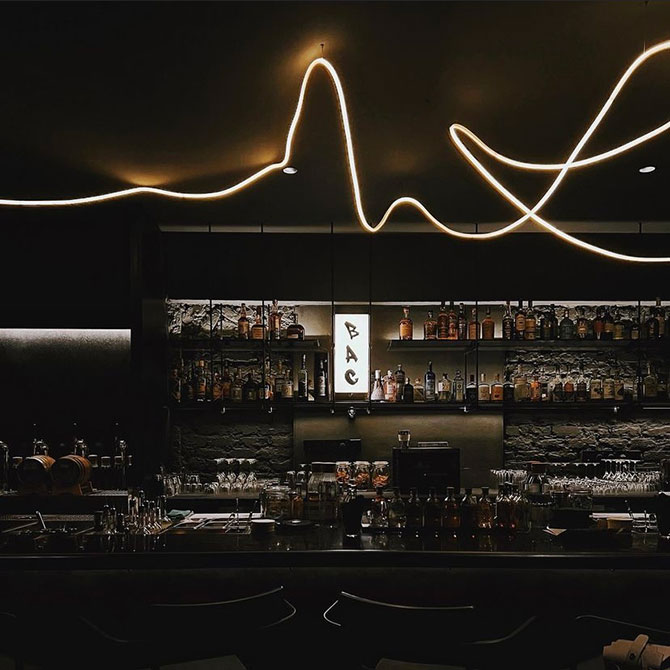 Just a few doors down from Reka Bar is Bac, a stark contrast from the former with its thumpy feel-good music and dim, casual setting. There's a small bar counter to accommodate those looking for a friendly chat with the bartenders, as well as two private rooms around the back for groups who prefer some privacy. The booze menu presents 10 highball cocktails, two of which are available on tap. There's also a decent selection of small bites and mains, including vegetarian-friendly options.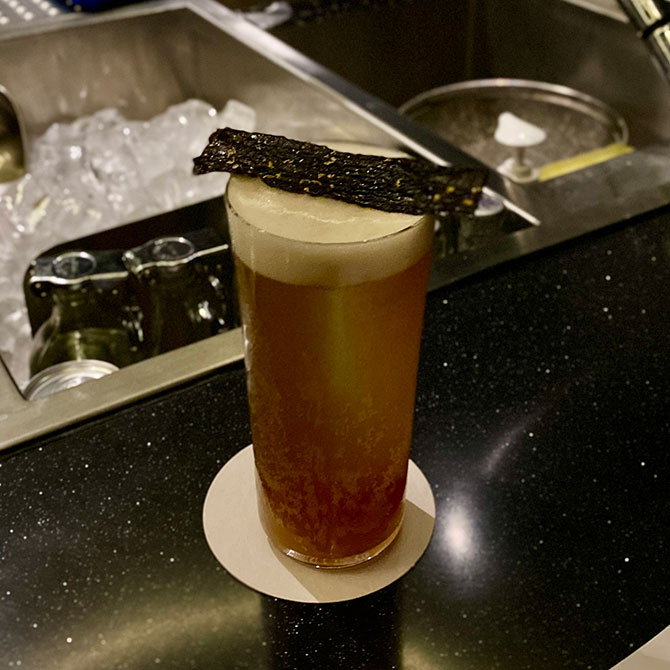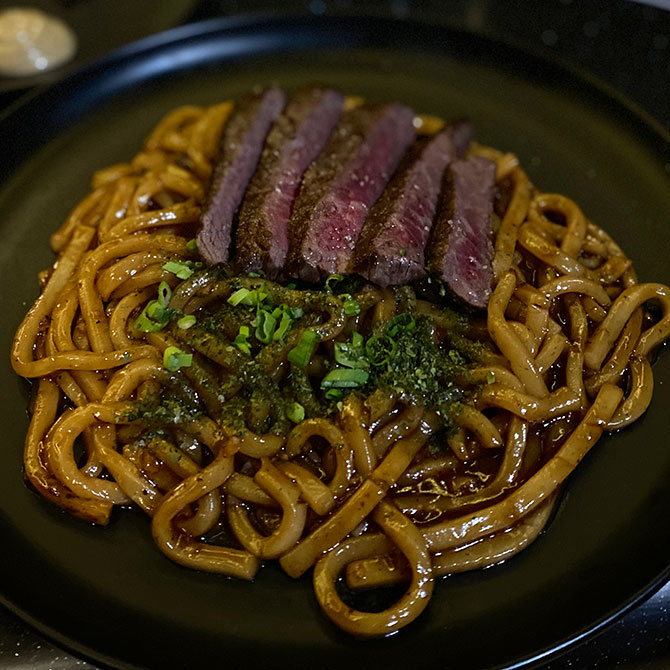 "I chanced upon Bac on the same night I visited Reka and the two are like night and day—which is perfect for a bar hop, if you ask me. I'd say head to Reka first for their experimental cocktails and (equally) buzzworthy food. Then, end the night with a few umami-forward highballs and a whole lot of fun and good vibes at Bac. Ask for the WMD, aka What Mattman Drinks, and you'll get a shot of whatever the bartender feels like serving. It's all in good fun!
"If you're feeling peckish (or even if you're not), order the 'XXX' (soy udon with Gouldburn grassfed sirloin dashi butter, and black vinegar). It's packed with umami flavours and tastes like the ultimate comfort food you need to sober up enough for the drive home…or to order another highball, depending on the clock."—Natalie Khoo, Lifestyle Editor
Address: 73­-1, Jalan Setia Bakti, Bukit Damansara, 50490 Kuala Lumpur
Contact: +6010 287 0731
Opening hours: 5pm to 12am
Sake Sake Bar by The Roof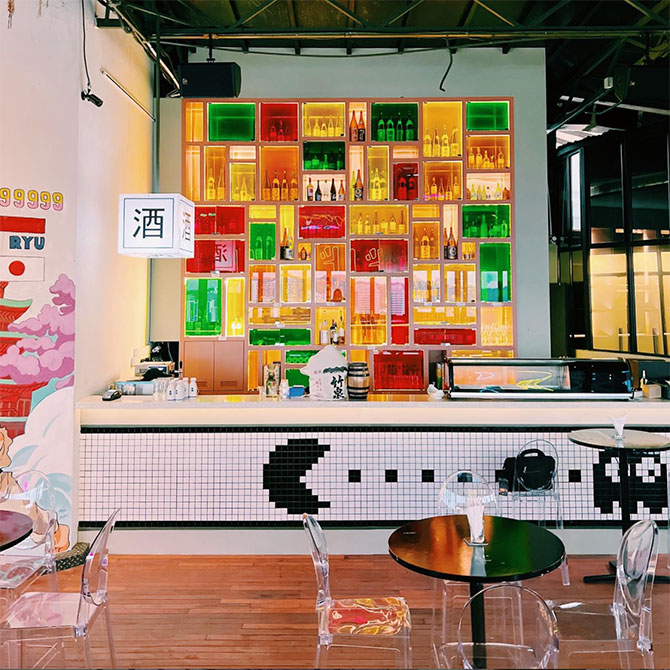 You've probably guessed which spirit is spotlighted at Sake Sake Bar (hint: it's in the name), but what makes it unique is that it's offered on tap. That's right—following the cocktails on tap trend, this is the first bar in Malaysia to boast Asian-only beverages and sake on tap. Underscore by a Japanese theme, the bar features quirky, anime-inspired interiors and flashy neon signs, complete with a 180-degree view of Petaling Jaya.
To complement the beverages, there's an assortment of Thai and izakaya-style Japanese eats, including sushi, sashimi, and raw marinated crab. For a side of entertainment, guests can also book one of the private karaoke rooms.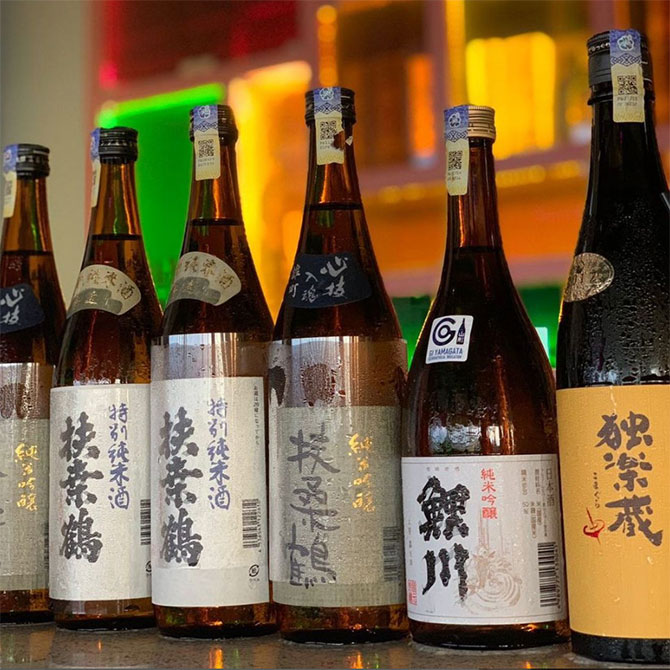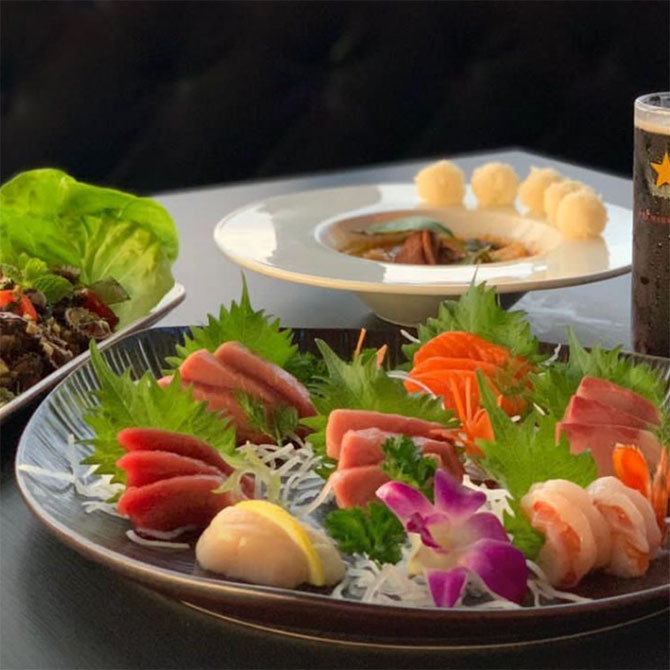 Address: Sake Sake at The Roof, Sky Level, First Avenue, Bandar Utama, 47800 Petaling Jaya, Selangor
Contact: +6016 229 1505
Opening hours: 4pm to 12am, Monday to Saturday
The Rex Bar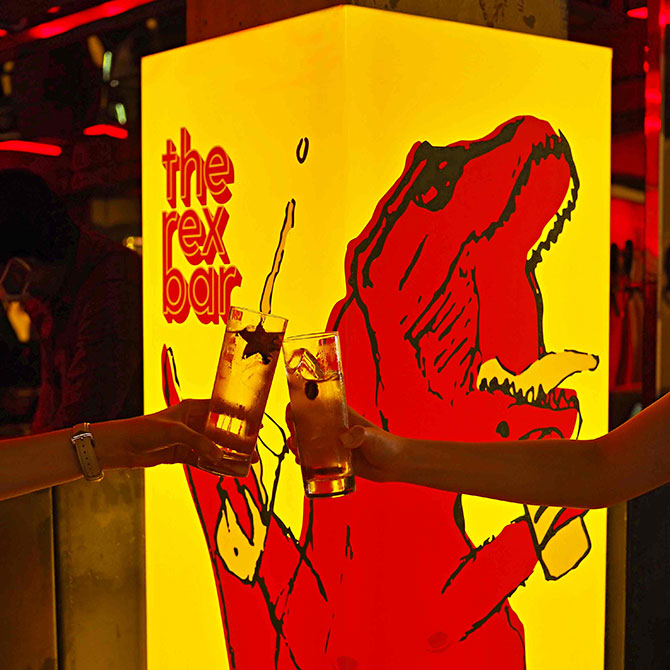 Tucked inside the happening Rex KL, The Rex Bar offers a casual spot for drinks and snacks in between exploring the community-based creative and cultural hub. With a playful T-Rex as its unofficial ambassador, the bar does away with a proper setup in favour of a rough industrial look that appears organically incomplete.
Though originally established as a craft beer bar, it has recently gone through a revamp to adopt a new highball concept, led by award-winning bartender and General Manager Angel Ng. The current menu comprises a range of highballs, spirits, craft beers and cocktails on tap, in addition to both halal and non-halal bar snacks. There will also be collaborative guest shifts with Malaysia's top bartenders, industry peers, and cross-border collaborations with various establishments around the Asia region in the pipeline.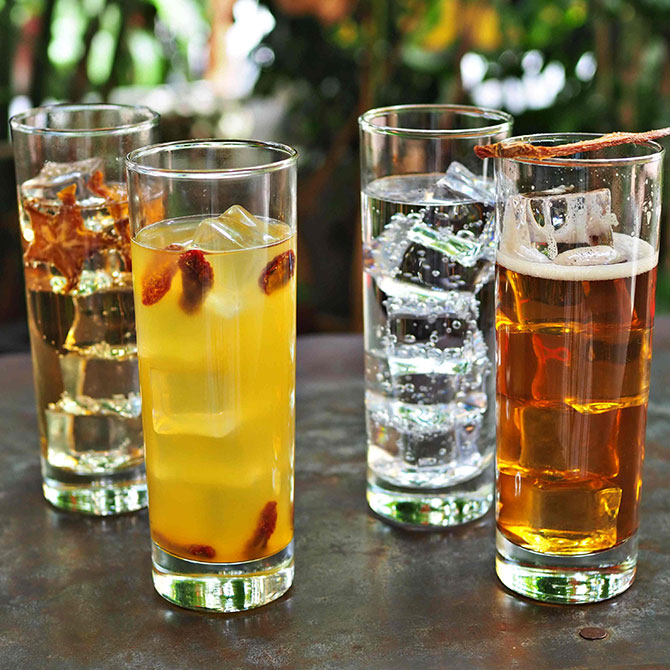 Address: The Back Ground, 80, Jalan Sultan, City Centre, 50000 Kuala Lumpur
Contact: +6011 2600 4808
Opening hours: 12pm to 10pm, Tuesday to Thursday | 12pm to 12am, Friday to Sunday
Her House Bar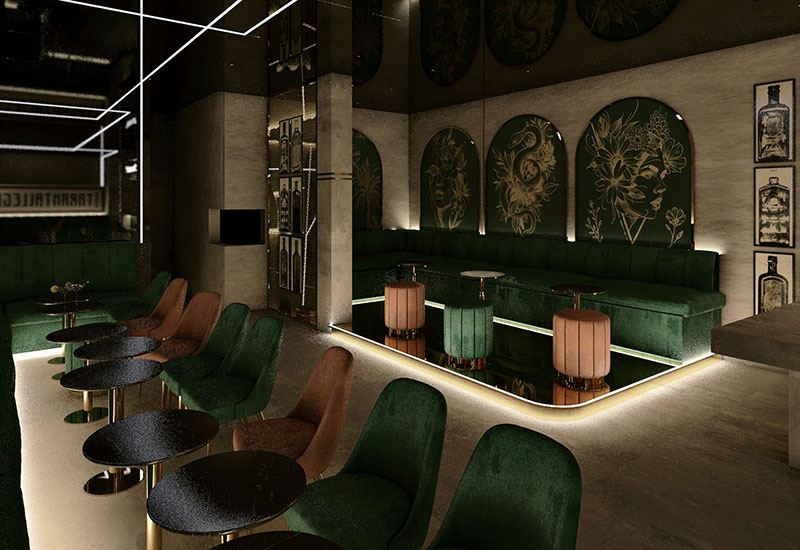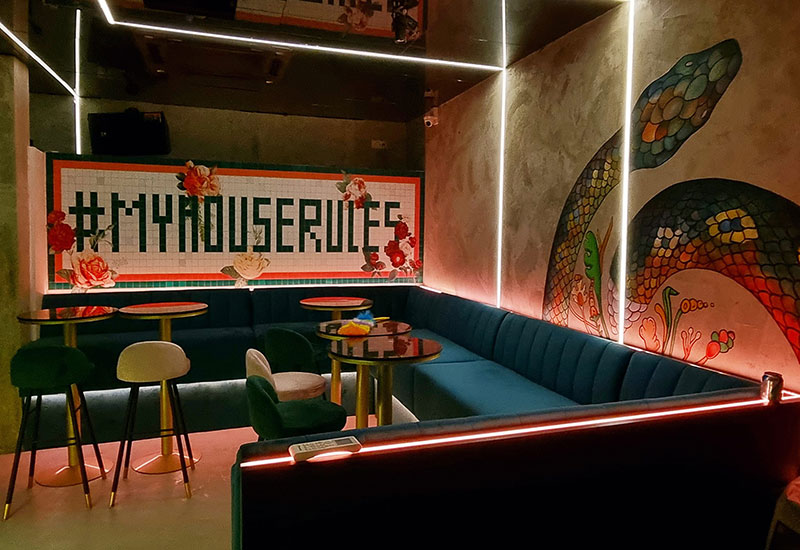 Meet Chinatown's latest bar, occupying what was formerly a quaint antique shop along Jalan Sultan. Step through the front grille door and you'll find yourself in a trippy neon corridor, leading the way to 'Her House'—named after a "mysterious beauty who once resided here". Interpret that however you like, but come with a stroke of courage for a taste of eclectic cocktails in a modern (if not slightly eerie) space decorated with tattoo-worthy murals. Pair your drinks with a selection of fried, grilled, and skewered Japanese snacks for the complete experience.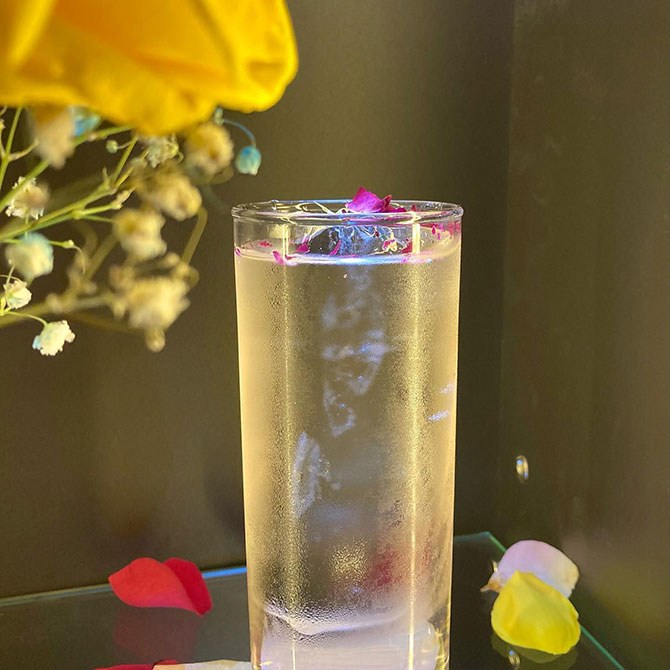 Address: 63B, Jalan Ka Yin, Jalan Sultan, Kuala Lumpur
Contact: +6012 319 0030
Opening hours: 4pm to 12am, Tuesday to Sunday
---
Other worthy mentions:
Shhhbuuuleee
View this post on Instagram
In case you missed our #BUROEats guide this month, Shhhbuuuleee is a new hidden gem located on the rooftop of RexKL. Aside from modern small plates, you'll find a range of sake, shochu, whisky, highballs, and natural wines at this laid-back hideout.
Address: 80, Jalan Sultan, City Centre, 50000 Kuala Lumpur
Contact: +6012 6120786
Opening hours: 5pm to 12am (Wednesdays to Sundays)
Anjo KL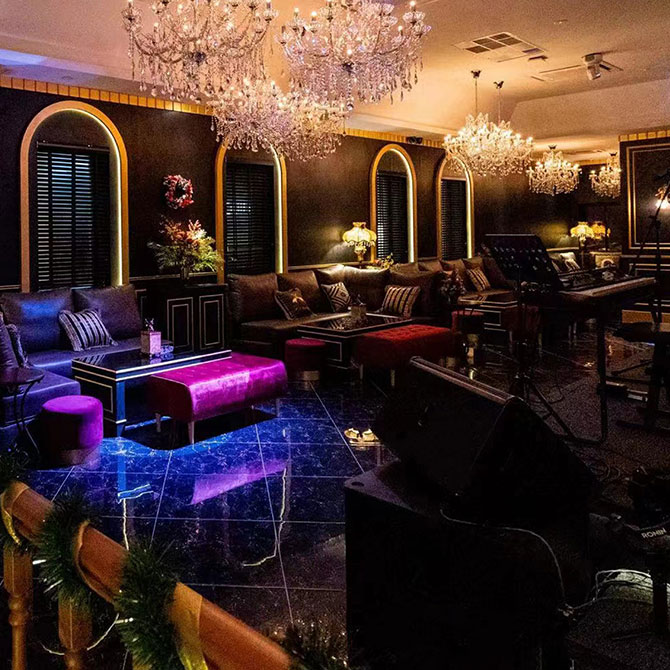 Another restaurant cum speakeasy that debuted on this month's #BUROEats is Anjo KL. Classy and elegant, the hidden bar and lounge on the upper floor boasts a refined atmosphere to sip on carefully crafted cocktails with a live band belting soothing tunes in the evenings.
Address: 142, Jalan Petaling, City Centre, 50000 Kuala Lumpur
Contact: +6019 9771010
Opening hours: 5pm to 12am (closed on Mondays)
Tap Tap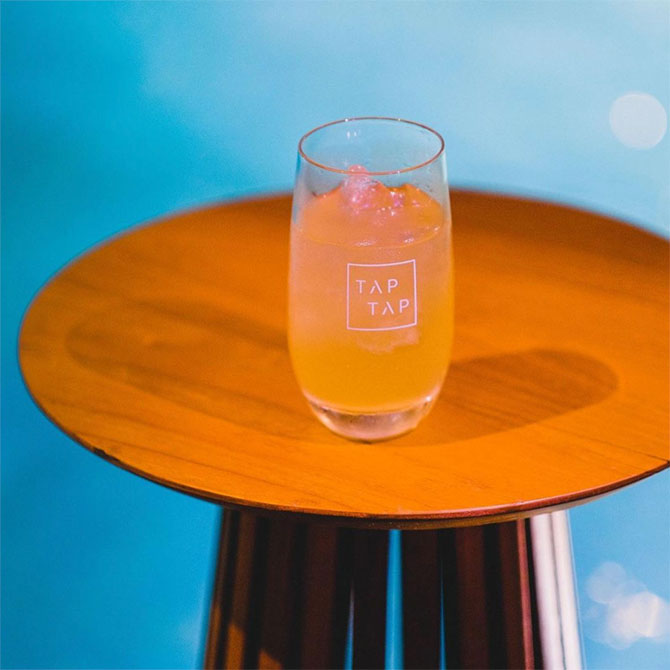 Housed within The Rabbit Hole in Changkat, Tap Tap boasts the widest range of cocktails on tap in Malaysia with 13 taps comprising 11 cocktails and two mocktails. Aside from fresh cocktails (poured daily) on tap, customers can also bring home canned cocktails to enjoy at leisure.
Address: 14-16, Changkat Bukit Bintang 50200, Kuala Lumpur
Contact: +6018 265 0828
Opening hours: 11am to 12am, Mondays to Saturdays | 11am to 10pm, Sundays
Website | Facebook | Instagram
Find more food and drink stories here.
| | |
| --- | --- |
| SHARE THE STORY | |
| Explore More | |