We've gone through quite a number of potential items in our Christmas Gift Guide 2016—for the foodie and the makeup junkie, fragrances for men and for women, other things for the dapper gentleman, and several others. Next up, we tackle some of the best gifts for that friend or family member who loves to travel and would appreciate something to spice it up.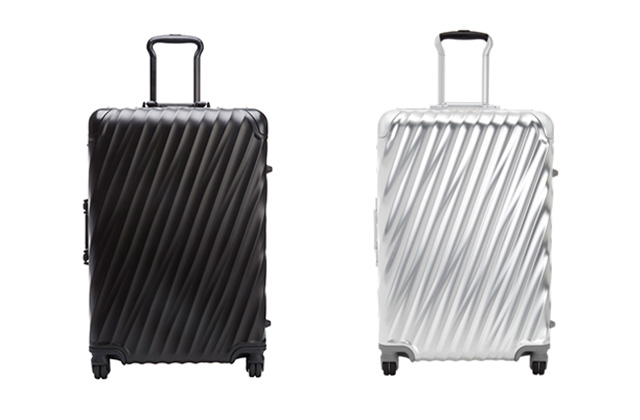 1. One of the items from Tumi's first aluminium luggage collection, 19 Degree (prices start from RM5,500)
Fans of Tumi would especially be ecstatic to receive a new and sleek luggage from this new collection that also features two clasps for carry on bags or three clasps for the check-in ones, die-cast corner caps for added protection, leather wrapped handles and more. Alternatively, 19 Degree also extends to a polycarbonate counterpart collection which is as stylish as it's lightweight.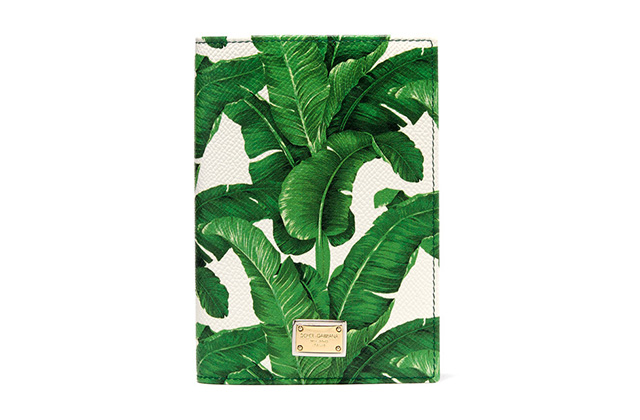 2. Dolce & Gabbana printed textured-leather passport cover, $216 (approx. RM965)
Help your friend dress up that jet-setting passport. It might even make it to one of her Instagram photos.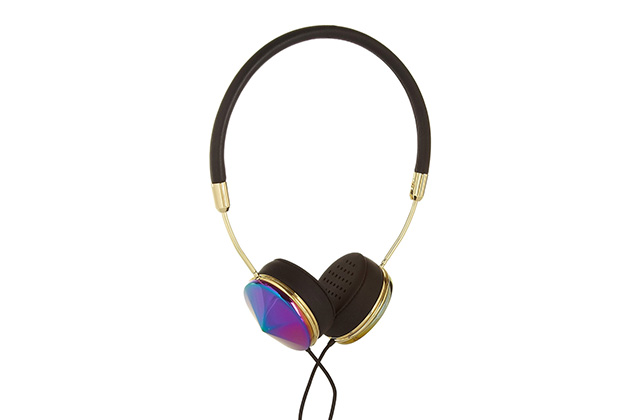 3. Frends Layla leather and iridescent metal headphones, $203 (approx. RM906)
Whether it's on the plane, at the boarding gate or in the cab for a long drive, one would surely need to whip up their headphones to watch videos or listen to music just to pass time—and this is one stylish pair to pack along. It comes complete with memory foam ear cushions (how comfy) and a travel pouch (how handy).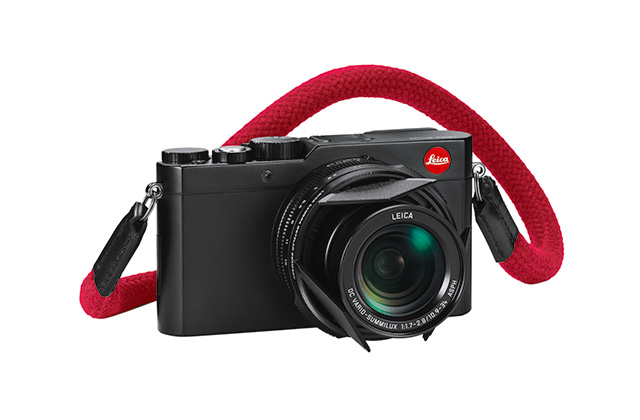 4. Leica D-Lux Explorer Kit, $1,145 (approx. RM5,111)
Complete with the camera itself (read our review of the Leica D-Lux from the #BuroRoadTrip), an exclusive carrying strap in robust, hard-wearing cotton and an innovative lens cap, this kit is perfect for the traveller with a passion for photography. It works great be it landscape images (for all the #scenery and #cityscape shots), low light (maybe a quaint speakeasy?) or macro food shots (there's no such thing as diet when you're travelling).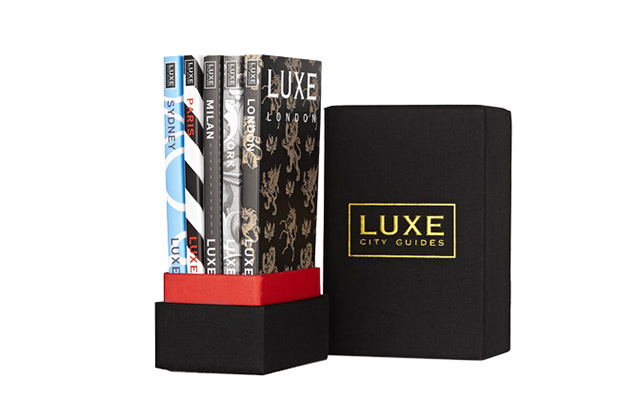 5. Luxe City Guides in a fashion gift box, $45 (approx. RM200)
These five essential guides for London, Paris, Milan, New York and Sydney (basically, five of the world's fashion capitals) aren't just packed with insider tips on where to shop or eat (and more), but they're also made to perfectly fit in your clutch or even pocket. On top of that (yes, there's more), each folded booklet comes with a plastic case, making it spill-friendly.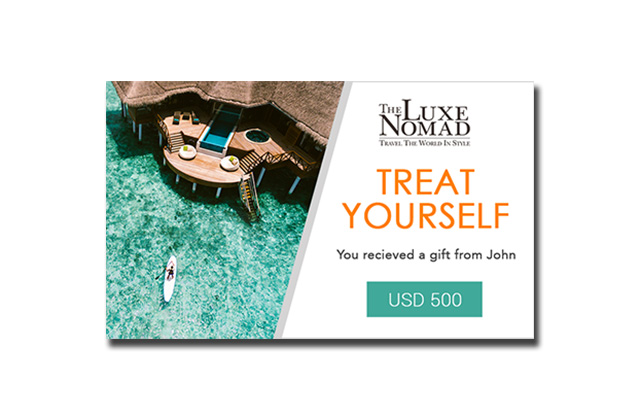 6. The Luxe Nomad gift certificates, from $100 – $500
Give the gift of a luxury travel experience and you can be assured that the receipient of this will have tons of breathtaking resorts and villas to choose from. Even if it doesn't cover the full cost of his or her stay, you'll at least be chipping in to his or her perfect getaway.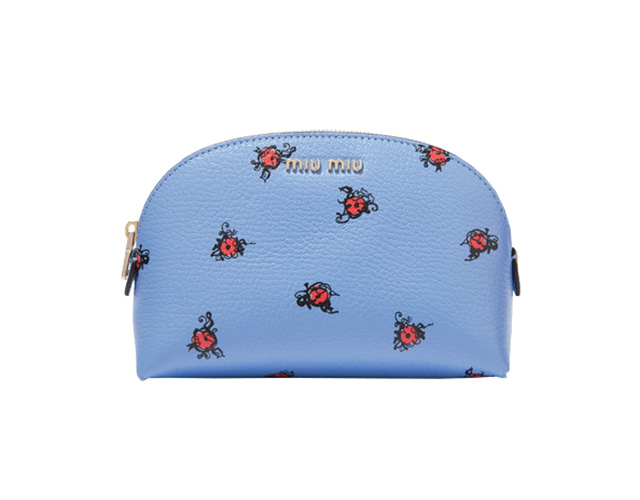 7. Miu Miu printed textured-leather pouch, $420 (approx. RM1,875)
Perfect as an everyday makeup pouch that she can easily convert to a travel beauty bag.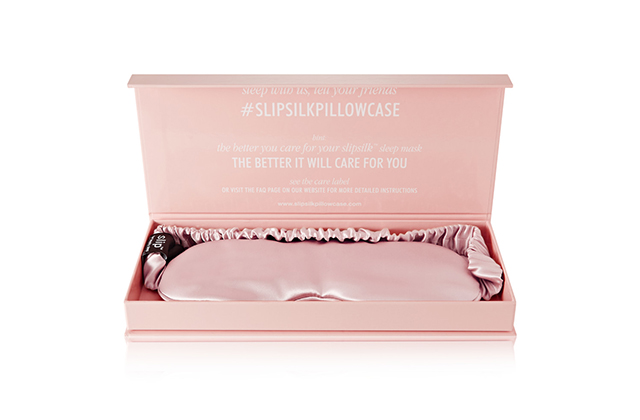 8. Slip silk eye mask, $54 (approx. RM241)
You're friends with this person for the long haul so make sure he or she gets a good night's sleep on that 13-hour flight. This luxurious eye mask crafted from the highest grade of mulberry silk will smoothly lull even the usually troubled airplane sleeper (get more tricks on how to solve that here) into sweet dreams.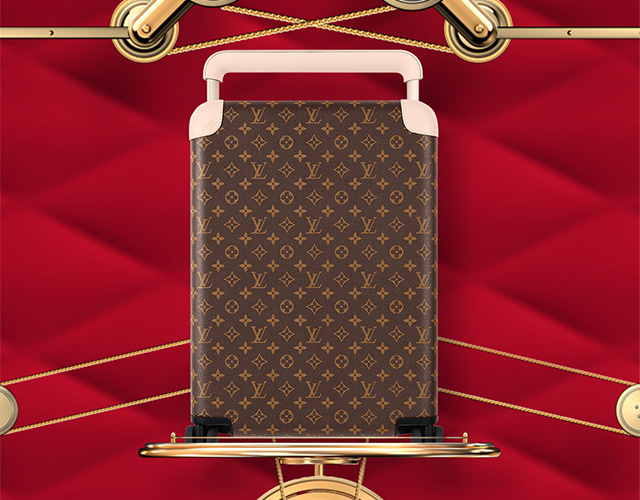 9. Louis Vuitton Horizon Monogram luggage, $3,100 (approx. RM13,840)
This luxurious 4-wheeled carry on ticks all the right checkboxes—it's light, has a discreet new TSA lock, sports comfortable wheeles and offers a surprisingly large interior capacity for a cabin-friendly bag. Above all, it looks good.
You can also opt for the Louis Vuitton City Guides.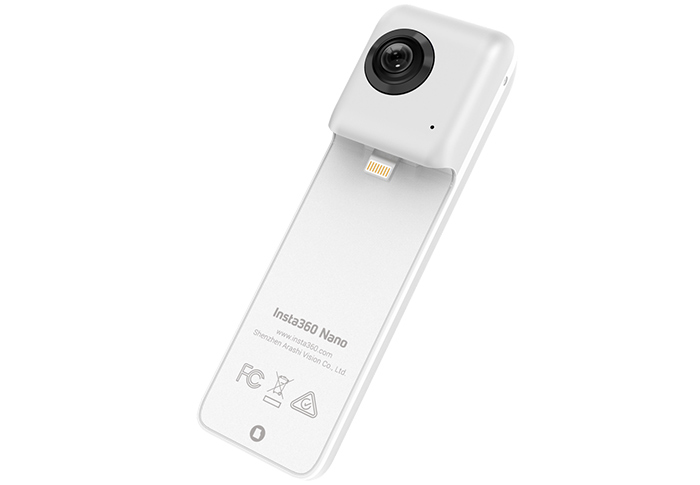 10. Insta360 camera, RM999
We've been especially intrigued with 360-degree cameras since Facebook introduced its new photos and while we probably want to use them for parties, it's actually even better for travels. One can truly capture an all-round image and vibe of a new and foreign city and as the Insta360 is useable only by connecting it with a smartphone, it means you can instantly snap and upload onto Facebook. Did we mention it's easy to use as well?
Related stories:
Selberan's sparkling pieces are perfect for Christmas
Christmas Gift Guide: For the on-trend girl
| | |
| --- | --- |
| SHARE THE STORY | |
| Explore More | |