Technology
7 Convenient ways the LG Objet WashTower™ makes laundry fun
Loads of fun
IMAGES: LG & AUTHOR'S OWN SCREENSHOTS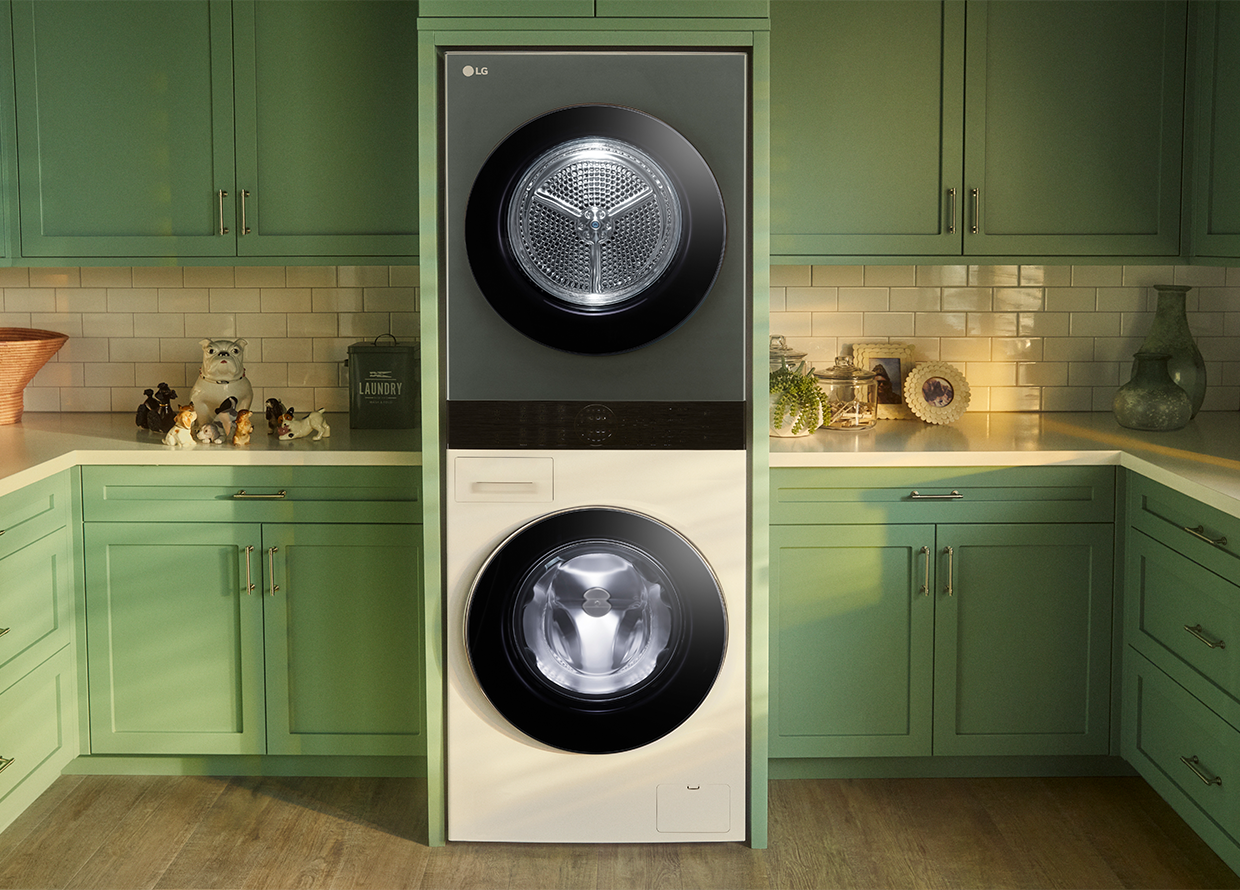 I know what you're thinking. "Laundry" and "love" in the same sentence? It's not something you hear every day because after all, who actually likes doing their laundry? I definitely didn't. As a result, I have often been guilty of overflowing my hamper to the point where it could've rivalled the Leaning Tower of Pisa (sorry, Mom). 
So, why am I airing out my dirty laundry to you? Because I am a changed person. 
That's right. As someone who would constantly roll my eyes every time I had to wash them against my will (I'm quite dramatic if you haven't noticed already), I now actively look forward to clearing our my hamper. Turns out, you can genuinely enjoy doing laundry! And there's one appliance that turned me into a full-blown convert—the LG Objet WashTower™.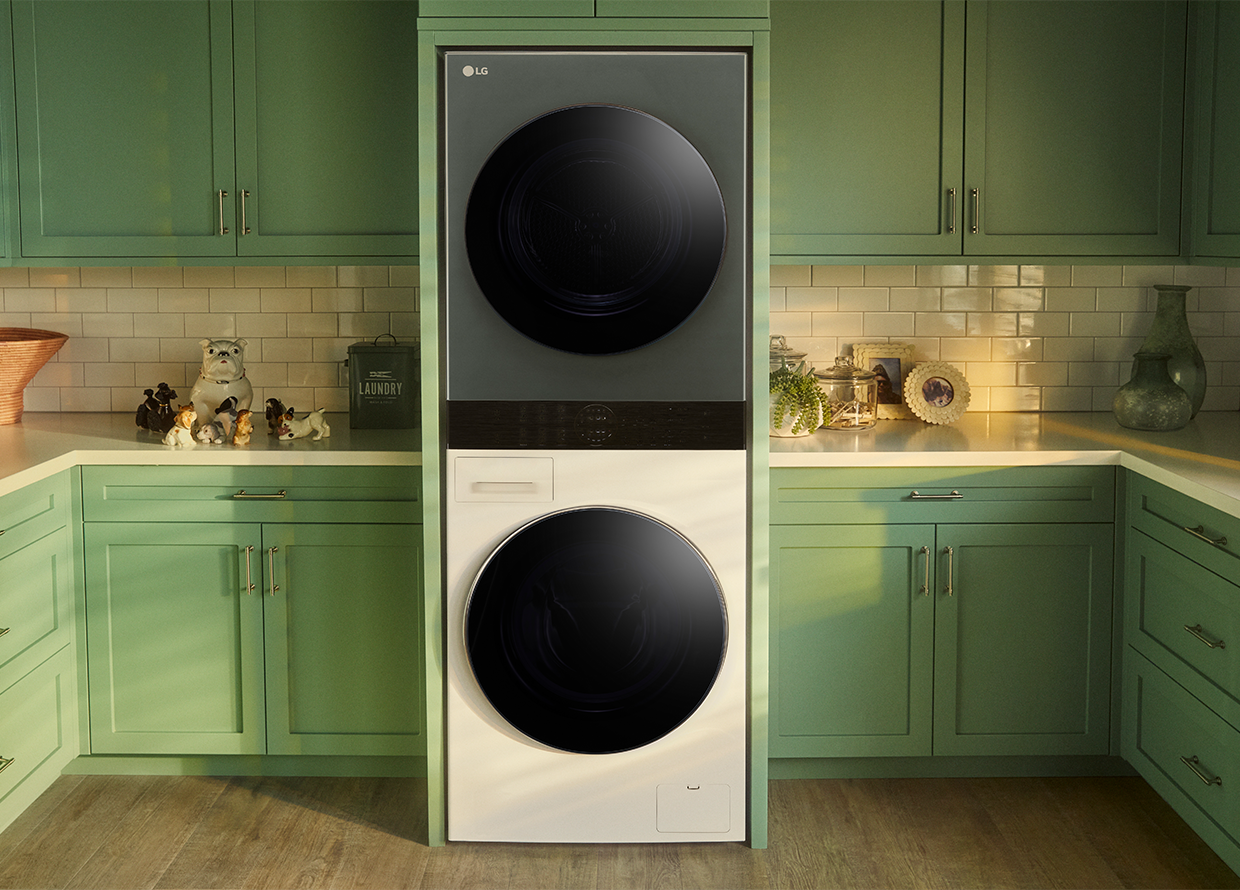 Using the LG WashTower™ from the all-new Objet Collection made me realise that what I was missing all this time was an organised, functional and visually pleasing space that worked for me and not the other way around. Now, doing laundry doesn't feel like a total drag but rather, an enjoyable and therapeutic activity. 
With its fusion of laundry innovation, harmonious aesthetics and in-built AI technology, I can never go back to my primitive ways of doing laundry ever again. Here are seven amazing ways the LG Objet WashTower™ totally transformed my laundry experience for the better.
1. One-body design that is ergonomic and functional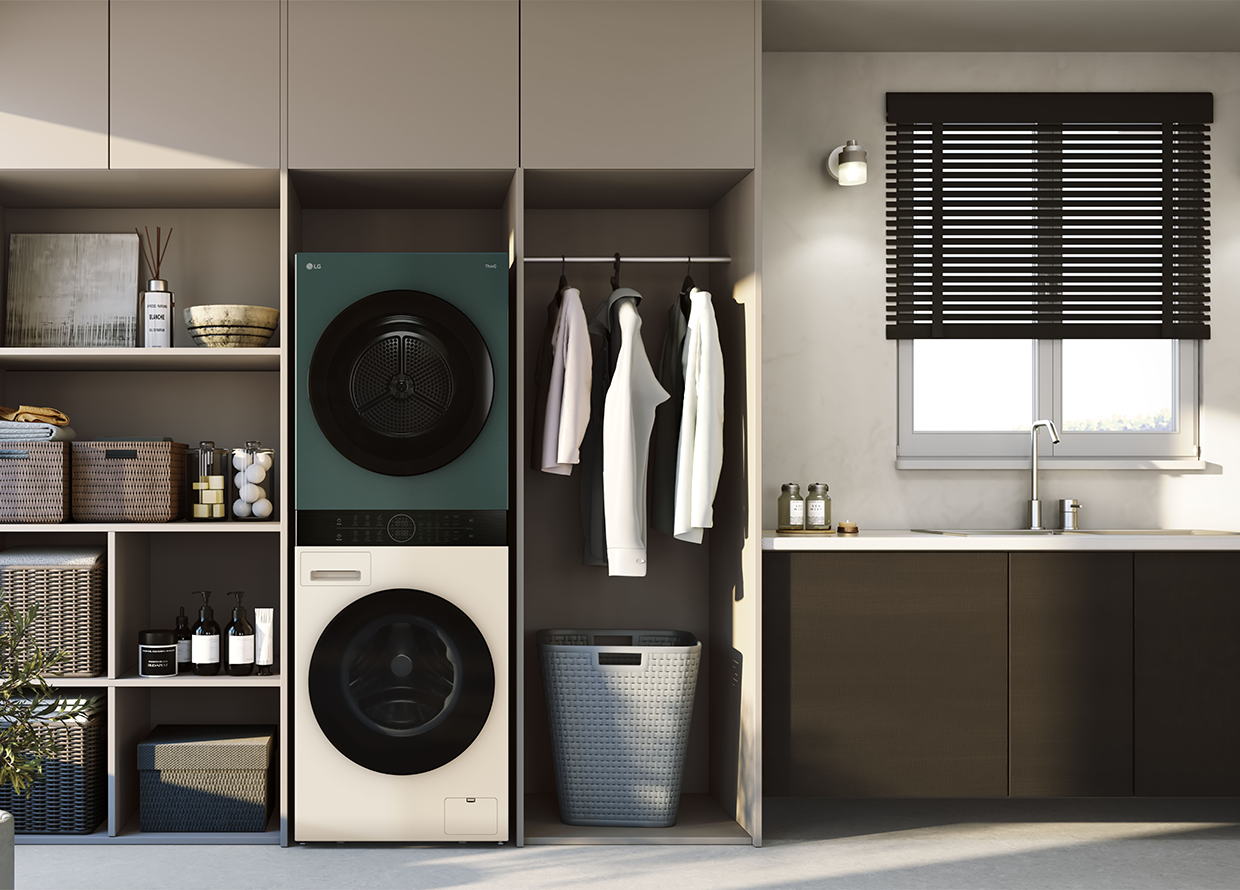 One of the key features of the LG Objet WashTower™ that I have been enjoying is the centre control panel. Placed right in the middle of the washer and dryer stack, the centre control provides an easily accessible location for users of all ages—no more tiptoeing or bending down to reach those pesky buttons! The matte panels also feel smooth and luxurious to the touch.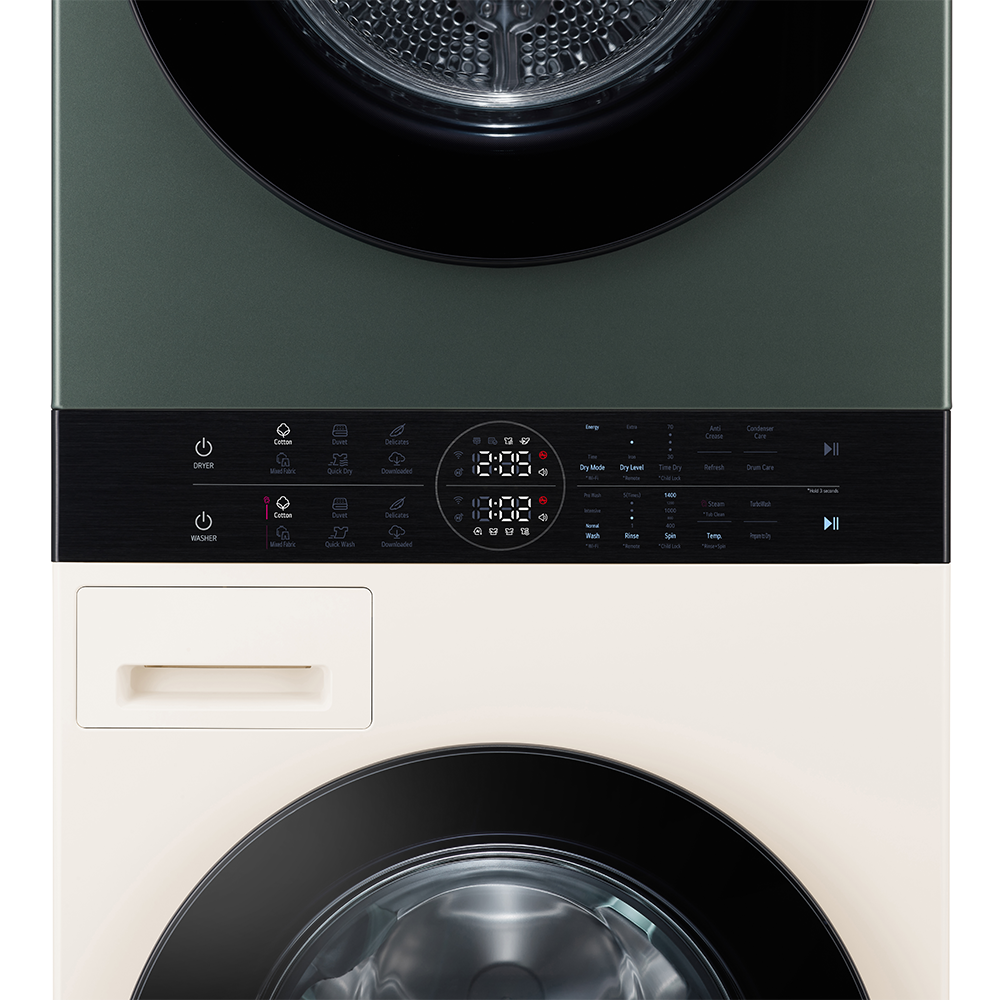 While the controls are separate, they are still connected through a centralised panel. This means that the Smart Pairing feature automatically sends information about the chosen wash cycle to the dryer so that it sets the most optimal dry cycle.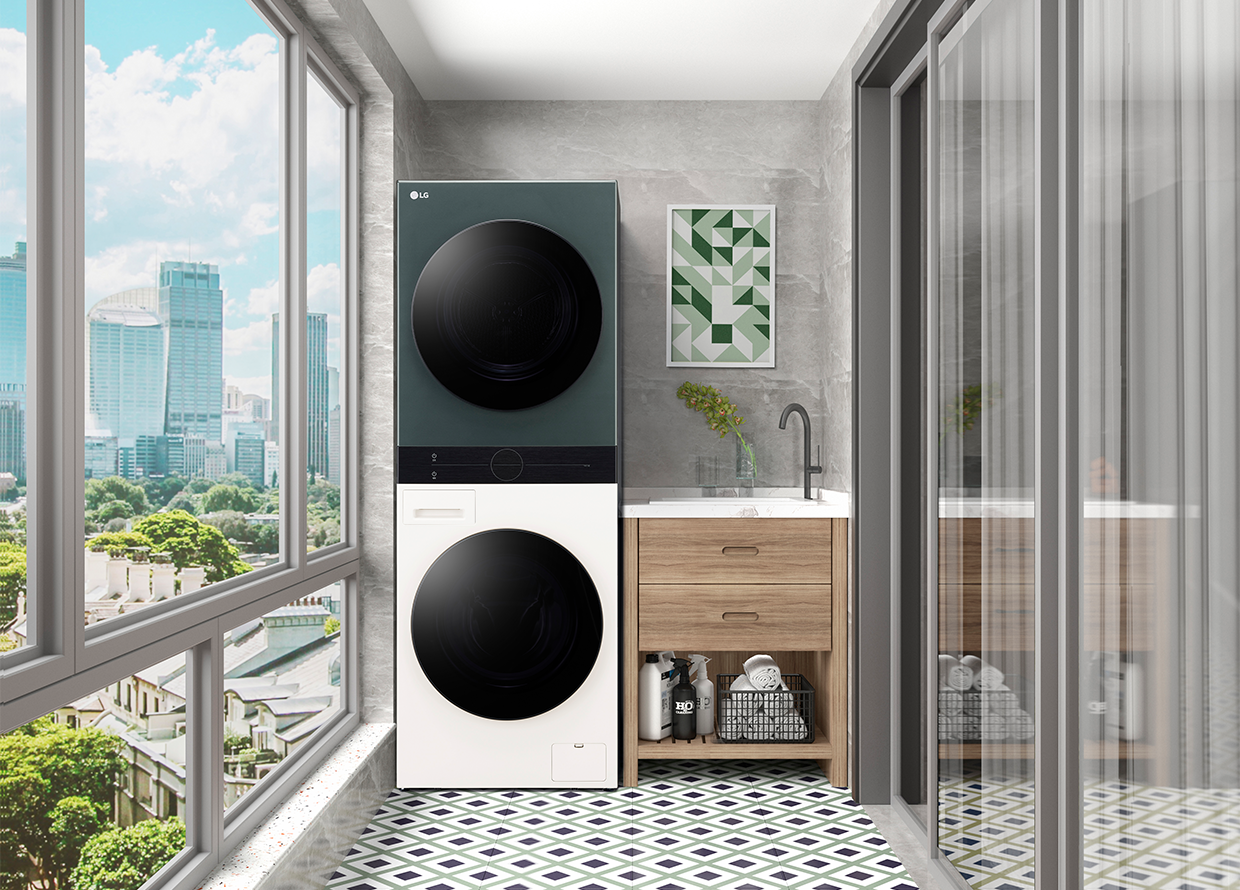 Due to the centre control panel, the overall size of the LG Objet WashTower™ is also reduced. As a result, its dimensions make the LG Objet WashTower™ shorter than the traditional stacked washer-dryer, measuring 600mm wide and 1655mm tall (approximately five feet four inches). This makes it ideal for people living in apartments as it can fit in areas with low ceilings and awkward nooks. 
2. Aesthetics that blend beautifully with the home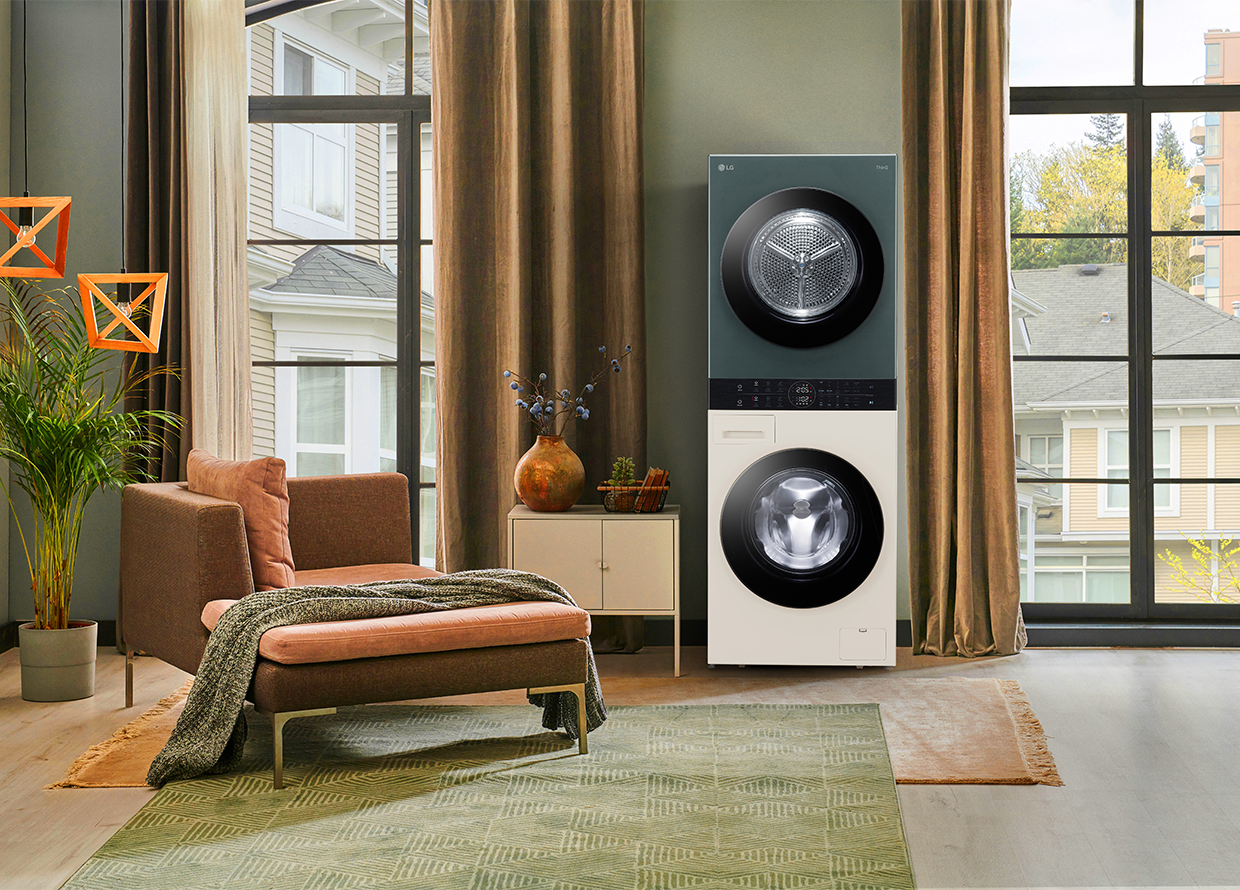 Many people tuck their washer and dryer in a back room or utility closet in the hopes that they won't stick out like a sore thumb—but not me! LG is breaking away from the typical image of bulky and clunky stacks. With the LG Objet WashTower™'s sleek and minimalistic design, I love that its eye-catching aesthetics can even serve as one of the highlights of my home—I am also much more inclined to do my laundry in a visually pleasing space!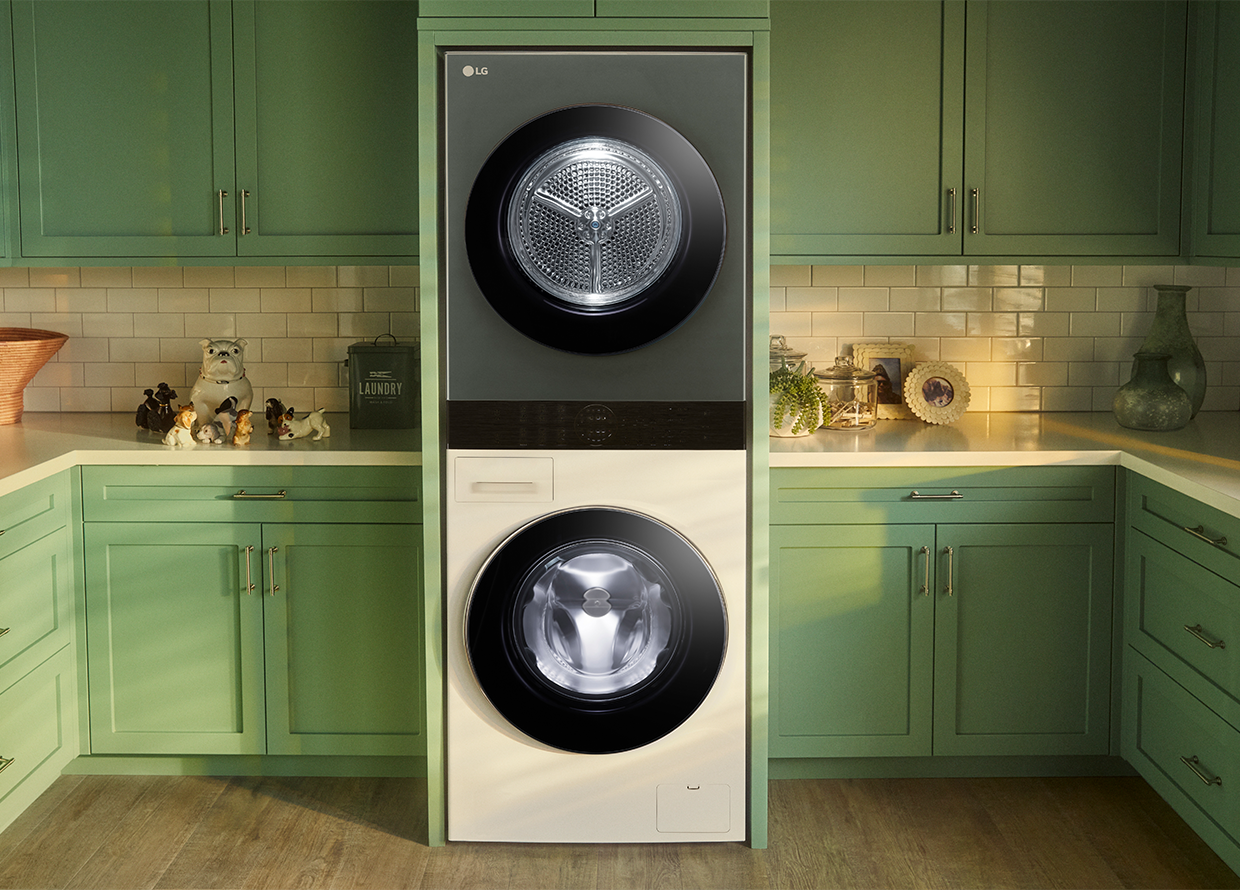 With its matte material and natural colours, the LG Objet WashTower™ is smooth to the touch and gives a custom built-in look to transform your laundry suite. I am currently using the green and beige combination which gives a nice pop of colour whilst still being neutral and earthy. Your guests will definitely be pleasantly surprised to know that a washer and dryer can look so good!
3. An AI-powered system for the ultimate clothing care 
Have you ever put clothes in the wash that came out stretched, a totally different colour or shrunk so much in size that they're deemed unwearable? I've had this happen to me on far too many occasions and each time, all I could do was to look at my hamper in despair.
The reason was that I didn't know how to care for the different types of fabric I had effectively. This is where LG really takes your laundry experience to the next level. The LG Objet WashTower™ uses built-in sensors in the Auto Sense AIDD™ Technology (AIDD™) which identifies the most suitable washing pattern and drying cycles to handle your clothes with utmost care.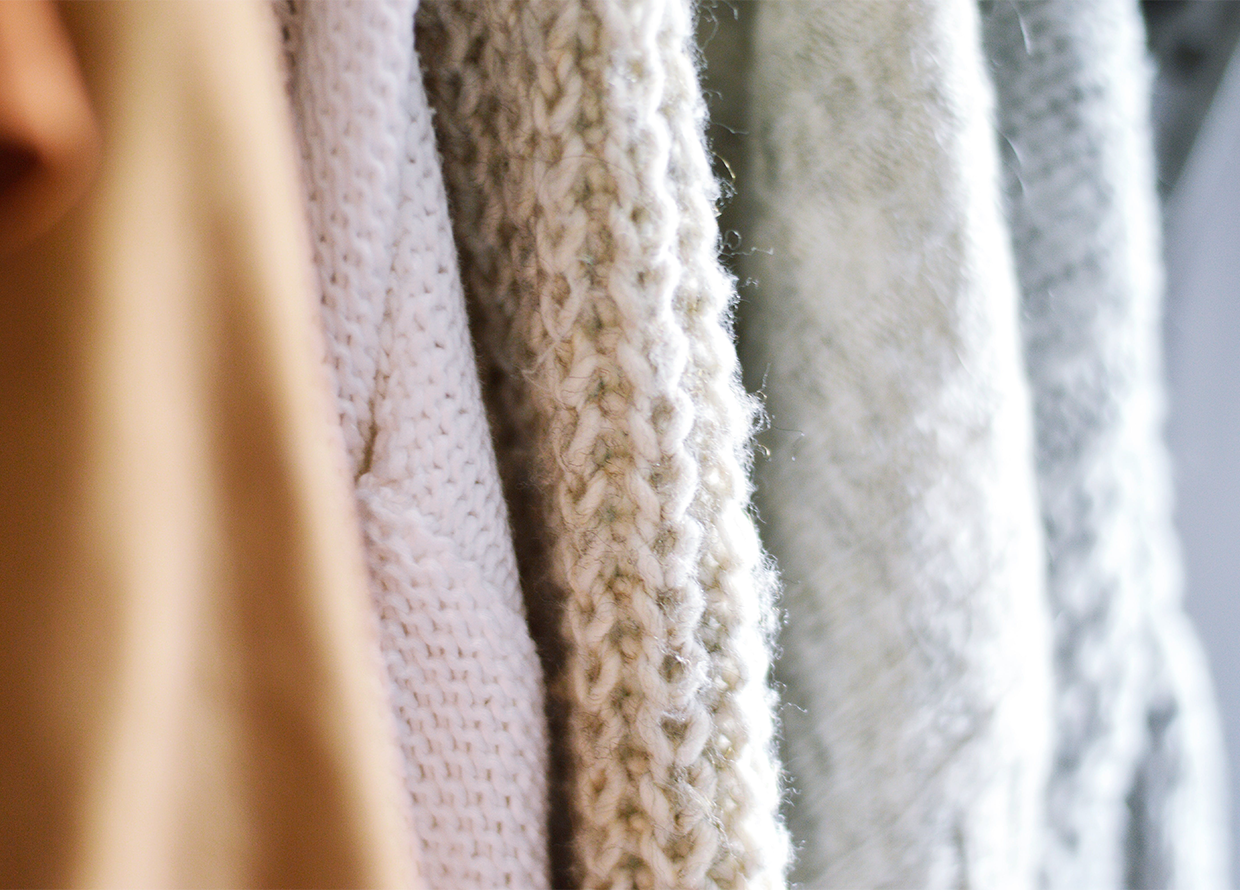 By being able to detect and differentiate hard and soft fabrics, the AIDD™ will choose the most optimum wash motions and drying temperatures for more advanced fabric care. It does this based on data from over 20, 000 patterns of various laundry characteristics stored in its database. Essentially, you no longer have to pray to the laundry gods every time you put in a load and hope for the best. 
This feature takes the guesswork out of my laundry experience and gives me peace of mind knowing that my fabrics won't be damaged. With AIDD™, the LG Objet WashTower™ does the work for me and ensures my clothes feel soft, protected and thoroughly cleaned every time!
4. Wash and dry cycles that meet your every laundry need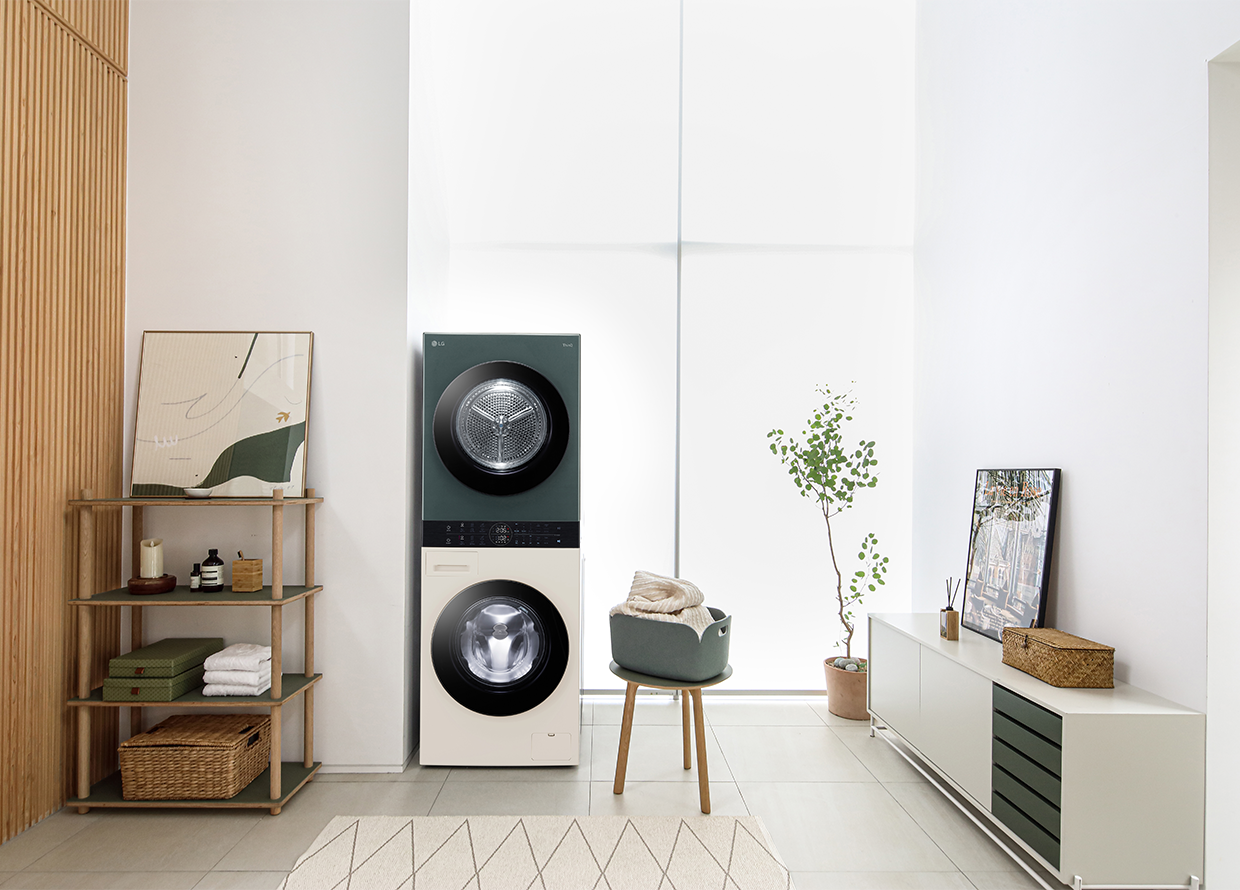 Apart from having the AI decide your cycles, you also have plenty of freedom to pick the ones you want. There are over 30 types of wash and dry cycles that are available in the LG Objet WashTower™ to fit your laundry needs. Need to have your clothes washed and dried in an hour? Simply choose the Quick Wash and Quick Dry cycles. A small load wash takes me about 16 minutes while the drying process is approximately 43 minutes. Sometimes, I'll have the Prepare to Dry feature turned on so the dryer compressor provides an optimal drying environment for my clothes before washing is even complete!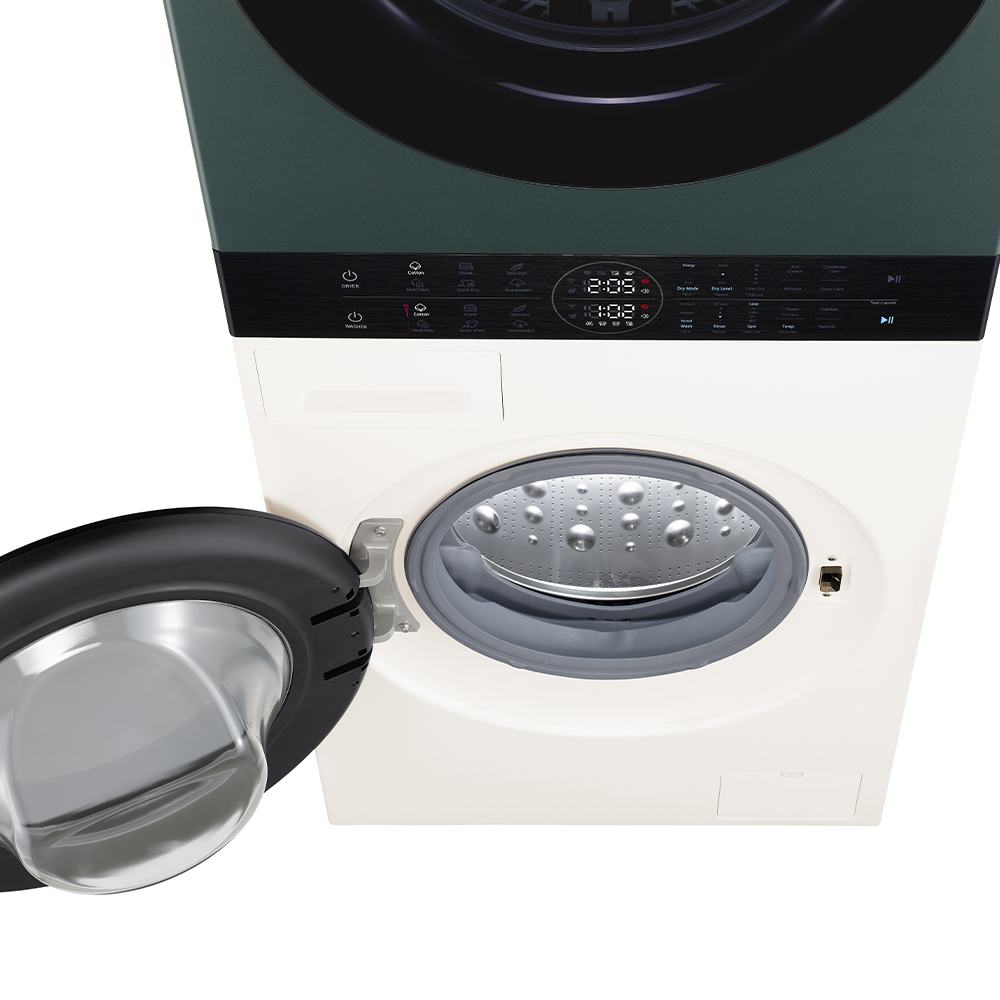 I've also been loving the TurboWash™ 360 feature which releases powerful jets of water from four directions with its 3D Multi Spray. Not only does it not take up time by clocking in at about 39 minutes or less which is great, but it also doesn't compromise on fabric protection. 
As someone who also deals with occasional allergies from dust particles (Malaysia's haze problem is also not ideal), the LG Objet WashTower™ has the Allergy Care cycle to tackle just that problem. The cycle works to reduce 99.9 per cent of live house dust mites so I don't have to worry about my fabrics irritating me or my skin. If you live with pets, this feature will also be useful to you as well.
5. Energy-saving features for peace of mind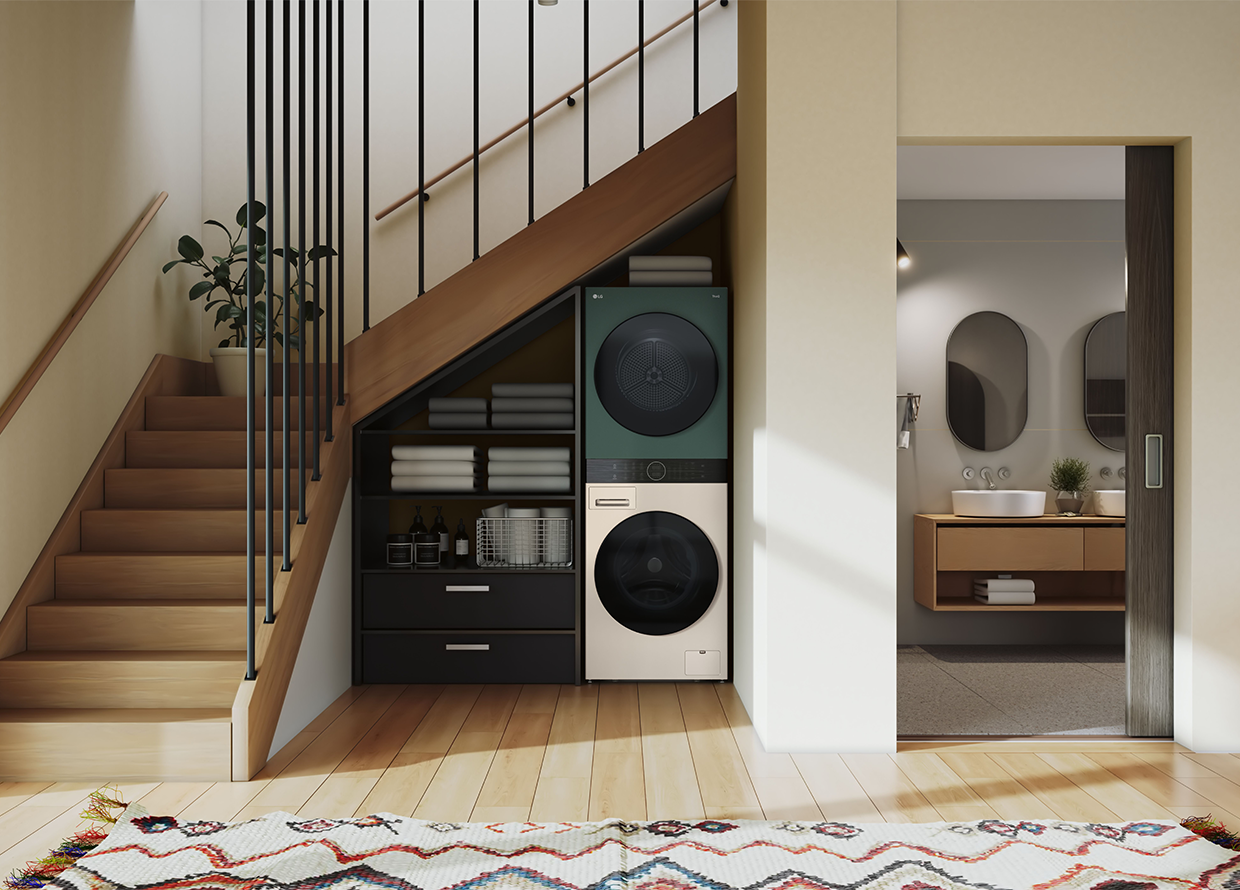 When you're using the washer and dryer, you might be concerned about the energy it is consuming. That was me too. Fortunately, the LG Objet WashTower™ prides itself on its energy-efficient technology that won't run up your electricity bill. The dryer uses a DUAL Inverter HeatPump™ which saves electricity and reduces fabric damage when drying clothes. 
As for the washer, the Inverter Direct Drive Motor for the drum comes with six gentle yet powerful motions that are only seen in the LG Inverter Drive Models for thorough washing with less damage. The washer can take up to 14kg, and filling it three-quarter ways has not been an issue for me as it doesn't shake and is pin-drop silent (apart from the adorable melody it releases once a cycle is completed!). 
6. Smart home connectivity for convenience and customisation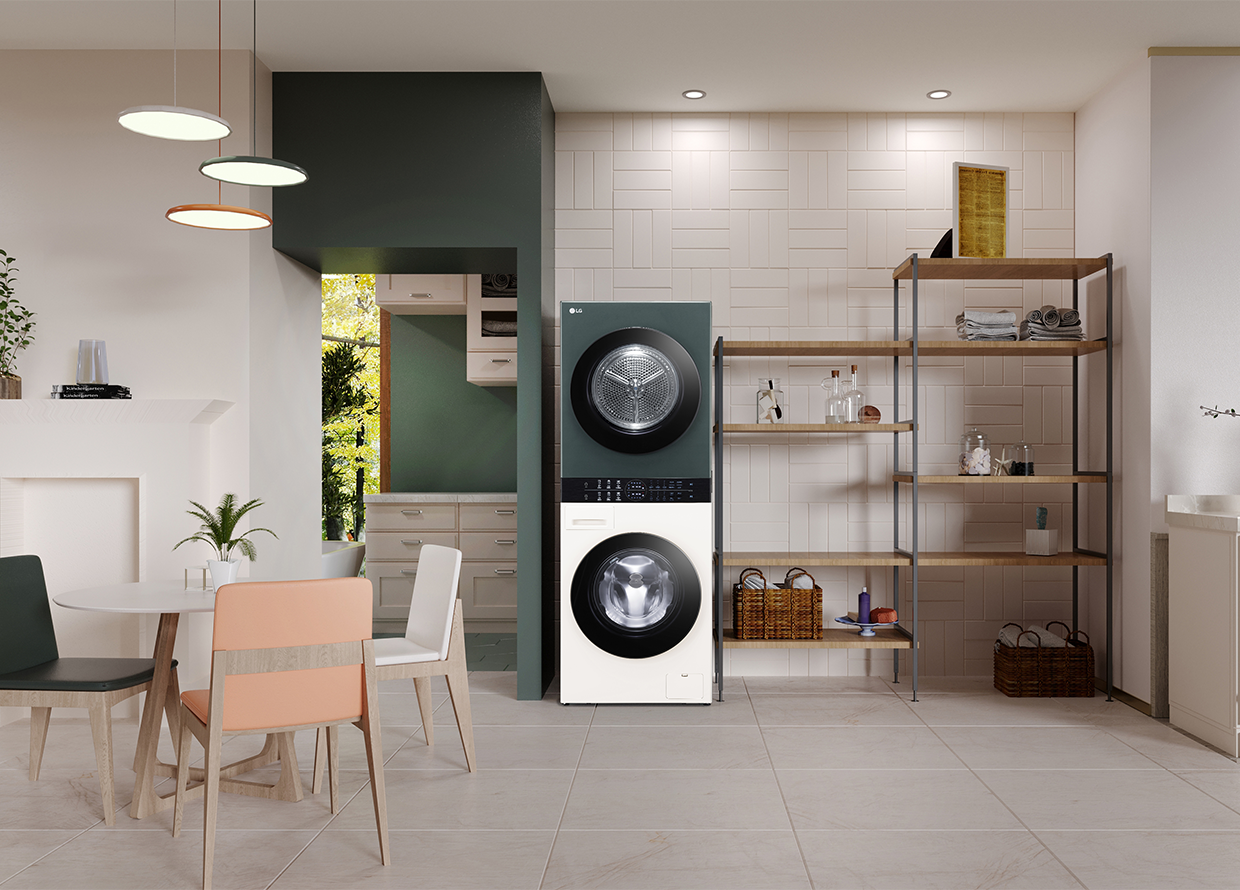 In case you didn't know, smart homes are trending right now. Through inter-connected devices that are easily accessible through a smart home app, many homeowners (myself included) are looking to transform their abode into a smart home as it allows them to remotely monitor and control the management of appliances. In this case, making the LG Objet WashTower™ one of the smart devices in my home was something I never knew I needed.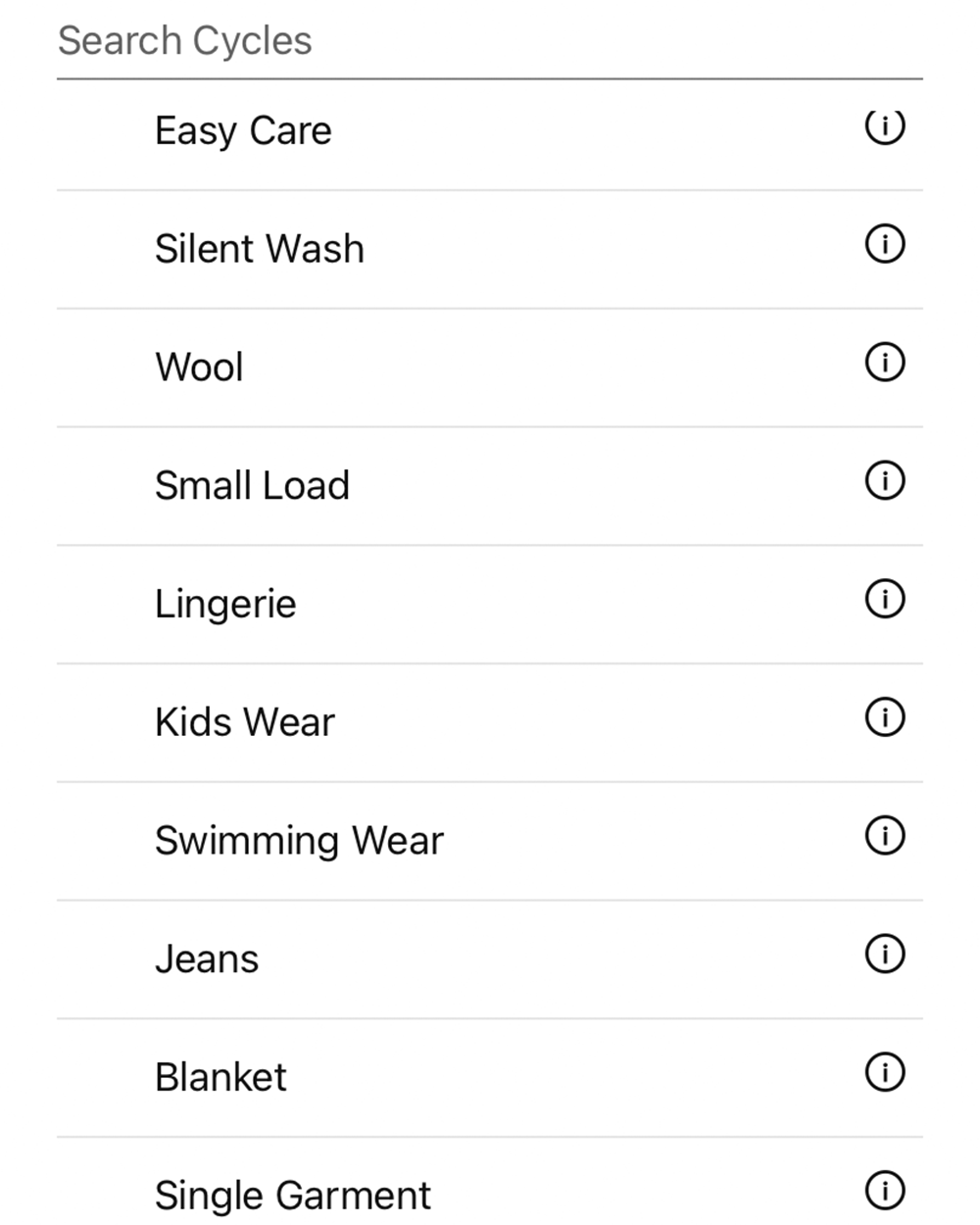 Apart from the six cycle options that come with the LG Objet WashTower™, connecting to the LG ThinQ app gives me access to an additional 23 cycles that have specific functions and target problem areas such as Juice and Food Stains, Colour Protection, Sweat Stains, Rainy Season and more. I simply pick and download the cycle in the app, press 'Downloaded' on the washer and the cycle will be sent to the washer to be activated. I am also able to pause the cycle at any time and even start a new cycle remotely from my phone. 
Another reason I love using the LG ThinQ app for my LG Objet WashTower™ is that I am able to monitor my load remotely. For instance, the app has a countdown that lets me know the duration of the cycle.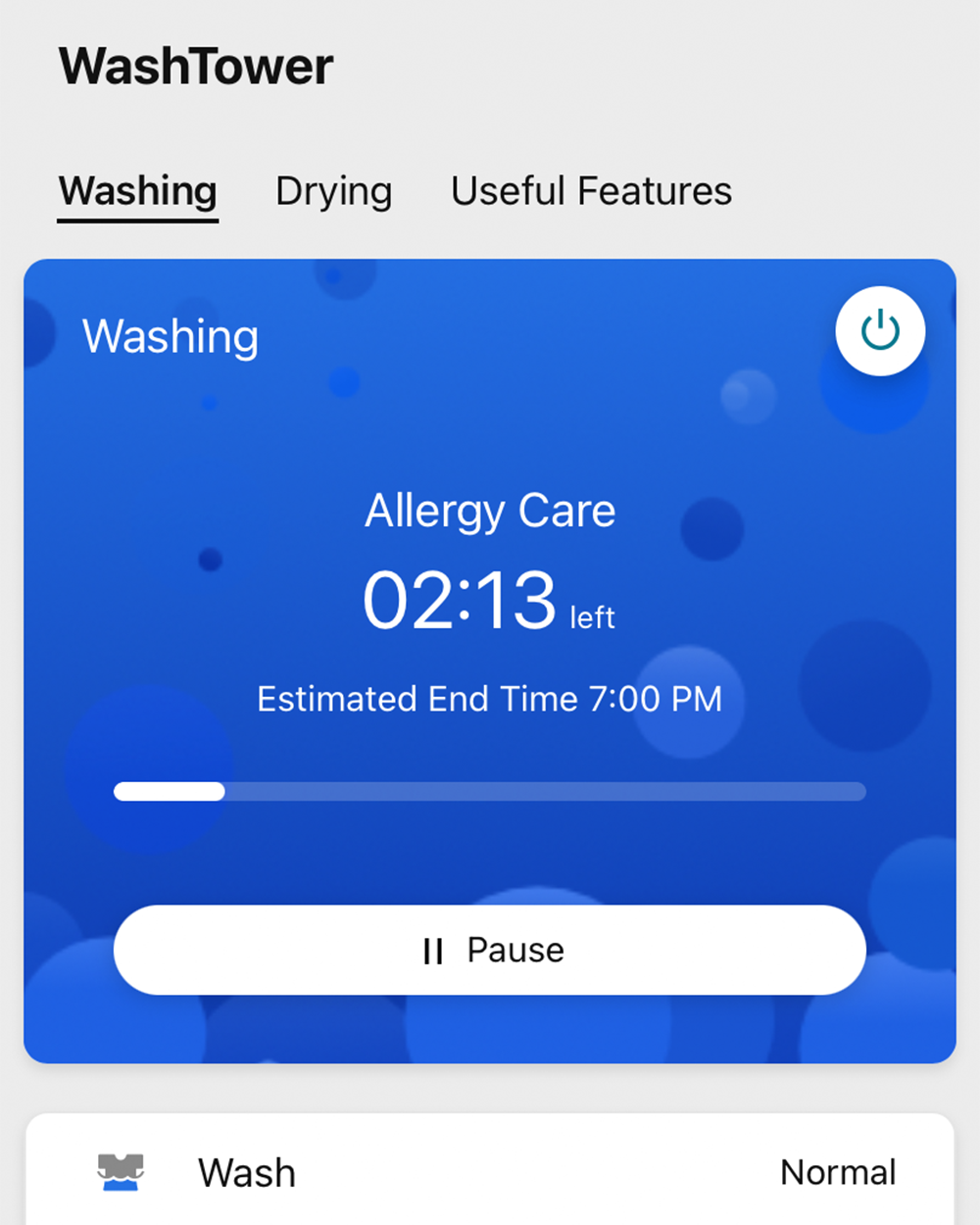 It sends me a notification once it's complete so I don't end up forgetting about it while I'm running errands and coming back to it hours later (again, guilty!). Other useful notifications it sends me are when the tub care and condenser care are due which keeps me on top of any servicing and avoids surprise breakdowns. 
7. Useful up-to-minute data tracking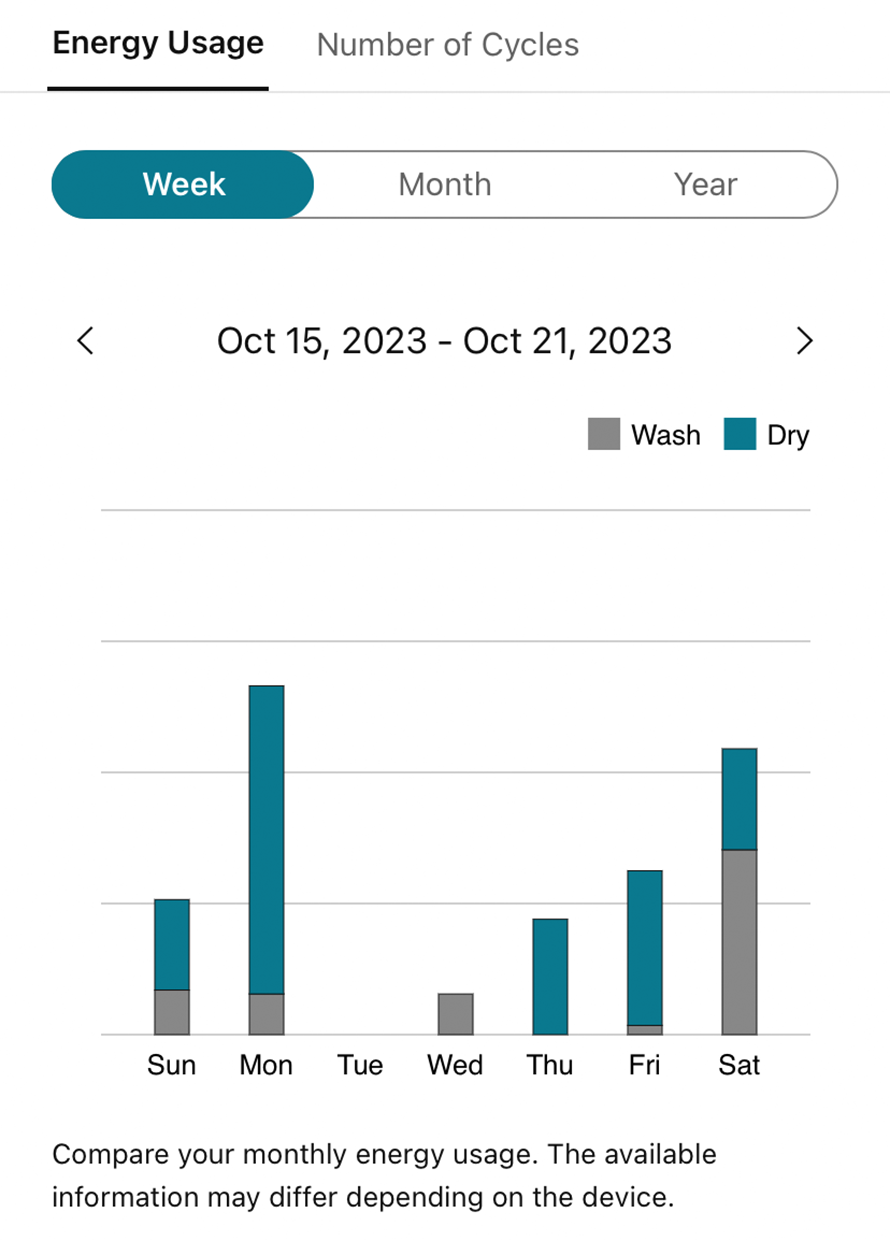 Further, the LG ThinQ app gives me access to a plethora of data analytics. For starters, it provides a simple visualisation of my energy consumption for every cycle. This way, I'm able to easily check if I'm using the washer or dryer too much.
Another convenient feature of the LG ThinQ app is running full diagnostics on the LG Objet WashTower™. Because I am a naturally anxious person, I do this once a week to make sure everything is running smoothly. It also tracks when the tub care and condenser care are due which keeps me on top of any servicing and avoids surprise breakdowns. If the system does detect a problem, the app provides a list of solutions to try out and where to get assistance should the issue persist.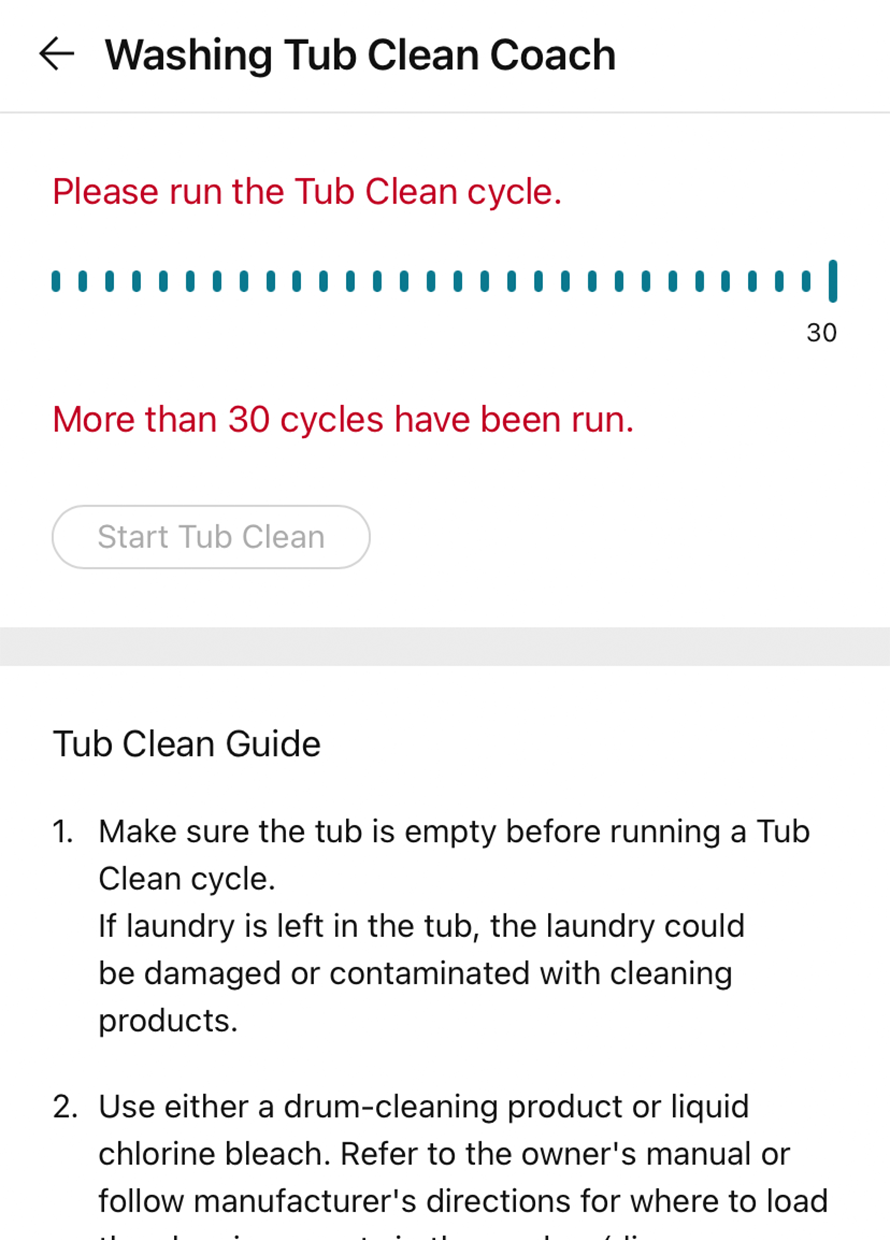 All in all, the LG Objet WashTower™ has been absolutely transformative in how I do laundry today. Safe to say, it has *ruined* me for every other washer and dryer thanks to the level of customisation and control it gives me. If you never want laundry to feel like a chore again, get your hands on the LG Objet WashTower™!

The LG Objet WashTower™
Washer: 14kg
Dryer: 10kg
MSRP: RM11,999*
Where: Available in official LG stores and authorised resellers 
*Disclaimer: Please refer to LG's authorised retailers and official LG e-commerce stores for the latest prices.
For more information, visit LG's website and head here for more tech reviews.
| | |
| --- | --- |
| SHARE THE STORY | |
| Explore More | |